How Do You Let Employees Know What Is Expected?
It's important to give your employees a clear picture of the goals you want them to achieve, and to provide them with the tools necessary to do so.
That being said, you don't want to overwhelm them with too much information at one time. After you've given them their goals, give them a little time to get their feet wet. When the time is right, discuss any changes or new expectations with them.
Be Available To Help Them Overcome Challenges
Having some people on remote work can improve employee productivity in cases where lack of access to information is part of the problem.
The solution here is that you should create a central hub or performance management process where all your employees would have easy access to all that they need to do their job. This hub must include policies or procedures and instant updates on projects that require urgent action.
You could even build a social network exclusively for your team, in order to make them feel more included and up-to-date with the new environment, while also encouraging open dialogue between coworkers.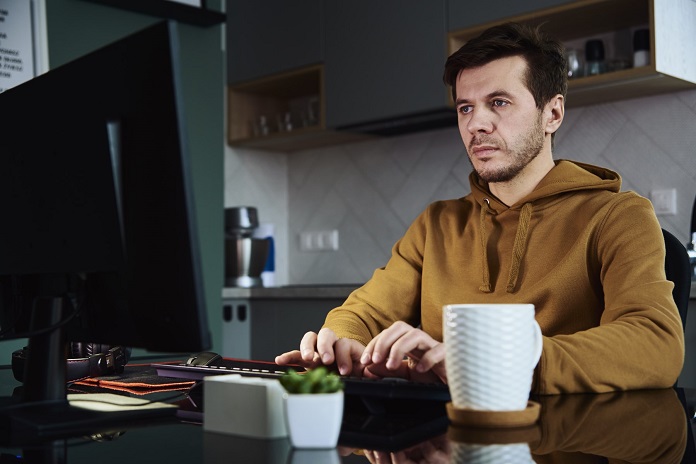 How Do You Avoid Communication Breakdowns And Bottlenecks?
Unanswered messages are irritants that can slow down progress and frustrate both you and your remote employees. Improving the email response time helps avoid confusion between workers and negative impact on the overall workflow. People who are otherwise pleasant and cordial in person may come across as brusque and insensitive in emails.
Managers could help address this issue by building a culture of communication where expectations about appropriate email etiquette are outlined for all team members.
How Does Technology Help Save Time?
Empower your remote teams with remote work tools & technology to get more work done. For example, having a work time management tool like tracktime24.com is a must-have for teams that demand greater levels of management proficiency. Your team will always be more efficient when you give them the tools to help deal with their responsibilities effectively.
We all know how email conversations can go on and on and feel like they're never resolved! To combat this, try encouraging some face-to-face time with your team members with say a video call.
After six emails have passed between parties, suggest a video call to close the loop instead of continuing with more messages. It may sound cliché but other modes of communication like phone calls are faster ways of communicating compared to emails.
How Do You Collaborate Documents?
One way that managers can stay abreast of what their teams are doing is to provide a shared document with the workflow. While it might not appeal to everyone, it helps managers refine their expectations and responsibilities of remote teams with clients.
Trust that if your remote employees are communicating clearly, in the case of projects consisting of multiple tasks, and meeting deadlines consistently, then they are being productive and doing your job effectively without you having to be there all the time.