You may have heard of GamStop. It is very common in the UK and it can be seen at all local online casinos. What is it and why do so many online websites for gambling use it? Should all sites add this integration? Below we will give you the answers to these and many more questions you have on your mind. Without further ado, let's begin.
What is GamStop?
GamStop is a self-exclusion platform. It means that a player who has gambling issues will create an account on GamStop official website and choose a duration of his self-exclusion. It can be 6 months, 1 or 5 years. During that time frame, you won't be able to gamble at UK casinos. The only way is to play casino games via online casino with no GamStop limits accepting self-excluded customers. There are plenty of them listed at NonGamStopBets and NonStopCasino.
Only after your self-exclusion ban expires, you can contact customer support and remove the ban. Keep in mind two things. First of all, you cannot cancel the GamStop self-exclusion ban before it expires. There is no way to do that. Secondly, you will need to contact customer support once it expires and wait 24 hours before you can gamble once again.
The idea is simple. You will use GamStop for a specific period of time until you solve your gambling issues and return to gambling once you are done. Sadly, many gamblers create an account without knowing the two things we have explained above. It is important to add that GamStop is available only to UK players.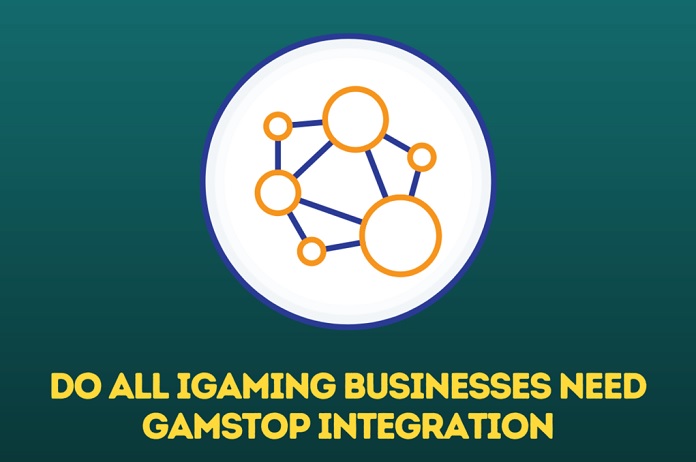 Why iGaming Companies Integrate GamStop
Why do so many casinos support GamStop? The simplest answer is because they are mandatory to be members of this platform. See, in order to offer casino games to UK players a casino needs a UKGC licence. After it acquires it, that online casino can offer all games to all gamblers from the United Kingdom. UKGC licence means that the casino is fair, offers safe gambling and all players have rights.
In order to get a UKGC licence, which is one of the most elite and most rigorous gambling authorities in the world, an online casino must meet various regulations. There are countless of them. One is to accept GamStop and integrate it into the website. So, all UK casinos must support GamStop in order to have a UKGC licence that allows them to offer games to UK players. This is the best explanation why there are so many gambling websites with GamStop support.
Keep in consideration that removing GamStop isn't an option. As a matter of fact, if an online casino breaks one of many UKGC rules, they will lose the licence. This means that they won't be able to provide games to UK gamblers. Knowing that the UK market is one of the largest in the world, online casinos won't risk losing it. The bottom line is that GamStop is mandatory to be used and there is no way to avoid it by UK casinos.
Should All Businesses Cooperate With It?
There are two main types of online casinos in this case scenario. The first type is UK casinos. These have a UKGC licence and can offer games to local players. The second type is offshore or international casinos that have MGA, Curacao, or don't have any licence at all.
GamStop is mandatory for casinos that offer games in the UK. It isn't needed for other casinos. So, a casino with a Curacao licence doesn't have to support GamStop. We believe that not all online casinos should use GamStop. It simply means that there are differences between online casinos and players can choose the one that matches their criteria the most. Also, there is no need to add GamStop support if you are planning to offer games to any other market except the United Kingdom. As we have mentioned at the beginning, GamStop is only available for UK gamblers. Other markets may have different platforms of the same type.
It is worth noting that if an online casino is international but plans to offer the games to the UK market, it must adopt GamStop. This is a requirement that a particular casino must accept in order to get a UKGC licence and offers gambling to this market.
Last but not least, there are other blocking systems and software that do the same job, so if an online casino doesn't support GamStop, a user can use an alternative method to get the same thing.
Conclusion
GamStop is available only to UK players and it is mandatory for all UK casinos. It is not available in offshore online casinos and there is no need for every single casino to support it. Although designed for a simple and desirable thing, GamStop is not perfect and there are a lot of downsides players don't like. If you are planning to use it, make sure to check out all the details and specifics before creating an account.