An important first step to setting up your online store is to choose an e-commerce platform that might better suit your business needs and those of your customers. Selecting an e-commerce platform that is SEO friendly from the onset can help to enhance all your optimization efforts.
Introduction
This is especially important in today's digital space, where high impact SEO strategies can significantly enhance the online marketing efforts of a website and give it a competitive edge over others in a crowded field.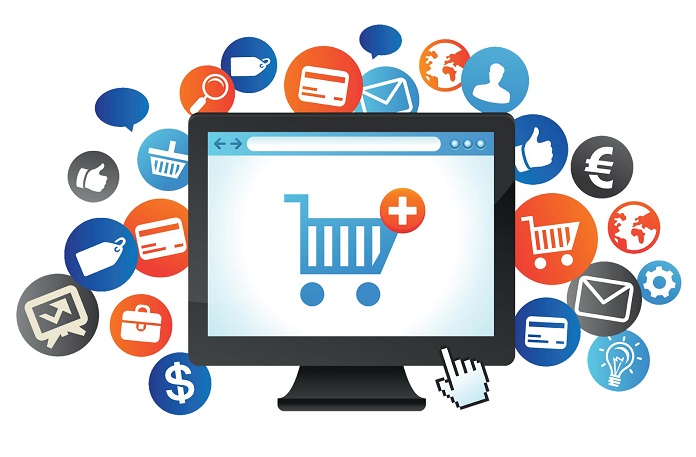 There are so many e-commerce solutions including Magento and Shopify which are topping the list as two of the most popular platforms on the market.
In recent years both platforms have gone through major updates, improvements, and integration with innovative features. These changes have boosted their appeal and made them become among the most popularly used platforms in the first-commerce space.
If you are wondering which is the most friendly SEO platform between Magento vs Shopify – no worries. In this article, we will discuss both platform's built-in features, tools, and extensions. This way you can easily determine which of the two e-commerce solutions is the most SEO friendly.
Magento – Adobe Commerce Platform
— Magento Pros
Broad Innovative Extensions:
Magnetic has a vast marketplace comprising thousands of free and premium extensions you can easily install to extend your store's functionality.
Magento pricing includes three different Magento versions. Depending on your business needs you can choose between the Open Source version, downloading it for free, Magento Commerce with advanced features and high scalability and Magento Commerce Cloud with Cloud hosting and easy customization.
— Magento Cons
Longer development time and High costs:
The Magento platform has a longer development time and requires a bigger budget than most of the other e-commerce platforms.
The Magento Open Source Version is free without additional or hidden charges but has no support from Magento. On the other hand, the paid Magento Commerce version has direct support from Magento which comes with a price tag.
Shopify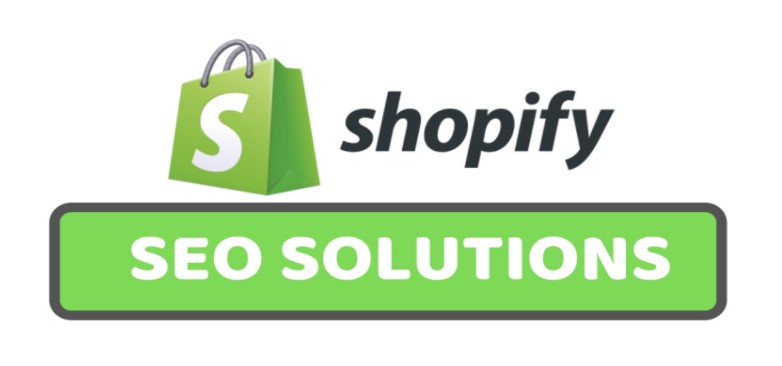 — Shopify Pros
A 2020 Statista report on E-commerce platforms market share worldwide, reveals Shopify topping the list and accounting for 24% of market share in the global e-commerce space. This clearly shows Shopify as one of the most popular e-commerce platforms, providing e-commerce solutions to more than a million businesses in over 170+ countries.
Shopify offers a 14day free trial period that allows you to test and see if it is the right fit for your business and if it's not you don't have to commit to anything.
Innovative Apps, Plugins, and Integrations:
Shopify has many innovative apps, plug-ins you can install and activate to add-on functionality to your online store. In addition, on the market you will find a large number of web design services for Shopify, which can significantly expand the capabilities of your website.
Shopify has a dedicated support team you can communicate with through phone or live chat for technical assistance.
— Shopify Cons
The pricing plan of Shopify has a basic monthly price of $29.00, which makes it more expensive than other popular e-commerce platforms.
Which e-commerce platform is the most SEO friendly: Magento vs Shopify
The Magento and Shopify platform typically undergoes frequent updates by their respective developers. These modifications usually feature the introduction of different extensions and functionalities for higher rankings on result pages. Therefore, online stores built using either platform have a huge chance to appear friendly to search engines, increasing their potential for better performance on search engine result pages (SERPs).
However, Magento and Shopify only take care of some SEO automatically, meaning that using either of both platforms, you need to handle the other essential SEO steps yourself. For the steps you take to be effective and yield actual results, the individual platforms must have all the necessary SEO extensions and features.
Nonetheless, If you build a store using Magento or Shopify and without having to use any extensions or apps on Magento or Shopify, you can:
Edit the title page and meta description:
Using Magento or Shopify, you can edit the title page and meta description of your store. Editing your title page and meta description involves adding your business targeted keywords so that it can be shown in relevant user searches.
Not to forget including a strong call to action that can compel buyers to click on your stores listing on result pages. The ability to do this and get it right is critical to define how your store appears on search engine results, which in turn can attract the right customers your way.
Add Alt text to Product Images:
This is another SEO feature Magento and Shopify have in common.
An Alt text stands for an Alternative text which is a descriptive text you add to the HTML code of images.
Adding an alt text to all the product images on your store serves three very important functions
— It increases the accessibility of your store to visually impaired users who might be using a screen reader. This software uses the alt text to understand what the image is about and describe it to the user.
— If an image does not load on time or cannot be loaded, the browser will display the alt text, giving the customer an idea of what the image is supposed to represent.
— An alt text enables search engine spiders to understand your images since they cannot view them. This helps the spiders to easily crawl and index all the store's images for user searches.
Now that you know some basic SEO techniques you can take on Magento and Shopify without any apps or integrations, I will discuss it from a different viewpoint. This time it will be the optimization steps you can take using apps and integrations from Magento's marketplace or Shopify's App store. 
The steps include:
— Scan For SEO Issues:
It allows you to audit, identify, and rectify any SEO problems that can impact your site ranking on result pages such as poorly written meta-description, page title, or alternative text. Shopify's SEO booster app and the Amasty SEO toolkit extension on Magento Marketplace are great for this task and many others.
— Checks on Site Speed:
A study on page load speed time revealed that 40% of consumers will leave a product page if it takes more than three seconds to load. And 79% of buyers are less likely to purchase from that same website again if they are unhappy with the site's load time.
This shows that having product pages that load faster is critical for improving user experience, encouraging sales, and facilitating buyer comebacks.
Thankfully, using Magento or Shopify you do not have to be a developer or have coding knowledge to improve the page speed of your product pages.
On Magento's marketplace or Shopify's App Store, you can find and use apps and extensions available for free or a premium to run checks on your site speed.
Some of the apps and extensions even give you recommendations on the necessary steps to optimize your product page load time and enjoy the benefits therein.
Summary
Magento or Shopify offers you a basic set of SEO tools to enhance your optimization efforts for a high ranking on result pages. But, there are levels to it and both platforms differ in their level of flexibility and functionality. Also you should take into account differences between magento vs woocommerce.
With Shopify, it is easy to set up and launch an online store that is search engine friendly, not to mention the impressive range of SEO apps on the platforms App store. Using these apps, you can trace and correct certain SEO issues on your product pages. However, since Shopify is a hosted platform you are kind of limited in terms of functionality. For example, you cannot access .htaccess or perform server-level configurations.
Unlike Magento, a self-hosted platform that offers greater SEO flexibility and even better SEO functionality at a price tag.