You have an idea for a product or even a prototype and now what? How do you go about producing it? Panono, a German startup company, asked this question in 2013 after debuting their Panoramic Ball Camera in a highly successful crowdfunding campaign that raised over $1.2 million USD.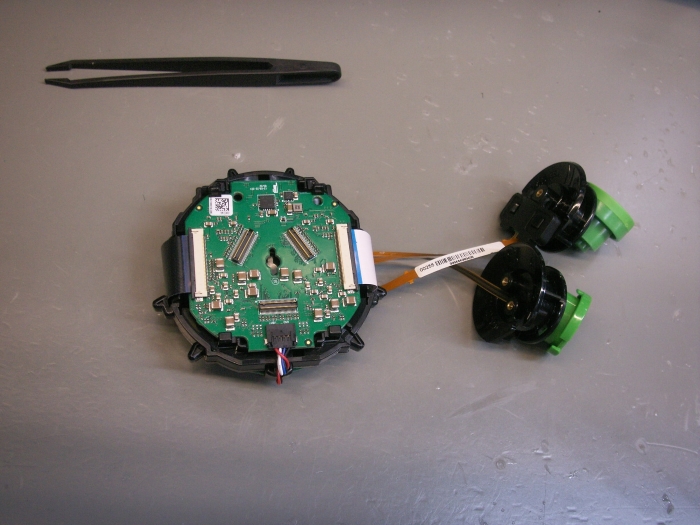 At this stage, the innovative startup was already engaged with two major design companies and was looking for a suitable manufacturing partner.  Jabil and Panono first met at the Consumer Electronics Show (CES) 2014 in Las Vegas, where Panono presented the first version of their camera.
"Engineers working with engineers", that is how Stuart Green, Senior Business Unit Director at Jabil described their cooperation with the goal to produce a ball-shaped, 360-degree panoramic camera with the highest possible resolution. Both companies were technically driven and that was the decisive reason why this engagement worked out well. Jabil is a top-tier global product solutions company providing comprehensive electronics design, production and product management services. Originally an electronic manufacturing services (EMS) company, Jabil has been rapidly expanding beyond traditional manufacturing into design engineering, supply chain solutions and highly specialized capabilities including optical technology, 3D printing, advanced mechanical solutions and sustainable packaging working with some of the most well-known brands. But across all industries, Jabil experienced a huge explosion of smaller companies that needed manufacturing services. This broadened the company's portfolio.
One of these niche companies was Panono. This German startup broke a lot of records in terms of crowd funding and crowd investment on Indiegogo.com and Companisto.com, respectively, raising a combined $3 million USD with their campaigns. The questions Jabil had to ask itself before engaging with Panono were: How big is the risk? Does it require specific manufacturing processes? From Jabil's perspective, the investment was a low-risk option and low risk when it came to manufacturing processes. After initial investigation into the scope, Jabil had approached Panono and the partnership was initiated in 2014. Volume production began in Poland in November 2015.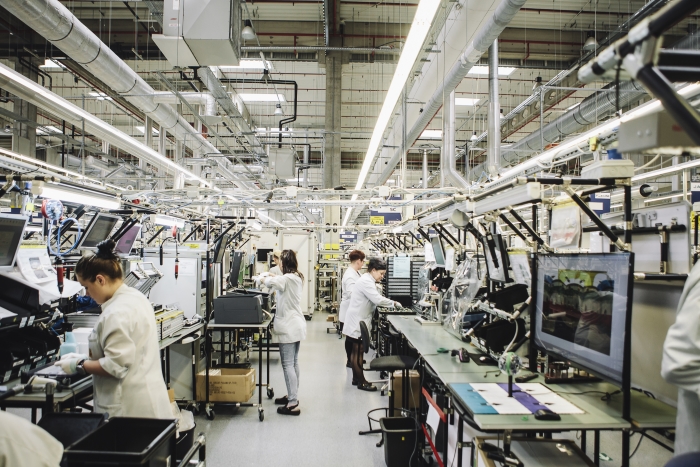 From idea to manufacturing
The first idea about the 360-degree panoramic camera came about in 2007 while Jonas Pfeil, inventor of Panono, was travelling to the island of Tonga in the southern Pacific and was attempting to capture breathtaking landscapes as a series of panoramic shots. Initially, it stayed as an idea until he revived it and used it as his dissertation topic at the Technical University of Berlin (TU Berlin). He finished a first prototype in 2010.
The most important challenge for Panono was to find a top-tier manufacturing partner that could actually build such a complex camera and was able to expand quickly if the product was successful. In Jabil, Panono found a partner they could easily communicate with and work together in a relaxed atmosphere. Jabil had a site in Poland with a young, specialized team that was easy to reach, not only from a distance perspective, but also from a cultural point of view. During the development and the production process, both companies agreed on a clearly defined division of responsibilities: Jabil had to focus on the manufacturing process (that's what they are experts in) and Panono on the design, technical and mechanical aspects as well as marketing and sales.
A puzzle with 160 parts
To streamline the manufacturing process, Jabil supported Panono with manufacturing, developing test solutions, finding the right suppliers, sourcing main components, and even customizing packaging. As it is a very innovative, unique and complex product, Panono and Jabil had to deal with some technical challenges, which prolonged the development process. For instance, it was hard to fit the outer plastic parts together properly and at the same time to make the outer shell very robust and durable. Jabil's design experts in Vienna, Austria worked together with their colleagues from Jabil Kwidzyn, Poland to define and control a drop test for two different levels of maturity of the prototypes. The camera was drop tested at different heights and the test results provided Panono with information about drop speed, direction of acceleration and the behavior of the product during and after ground impact, which enabled Panono to improve the durability of their design before moving into full production. In addition to the design, as the whole camera consists of 160 parts, the right assembly of them was another important element to be solved.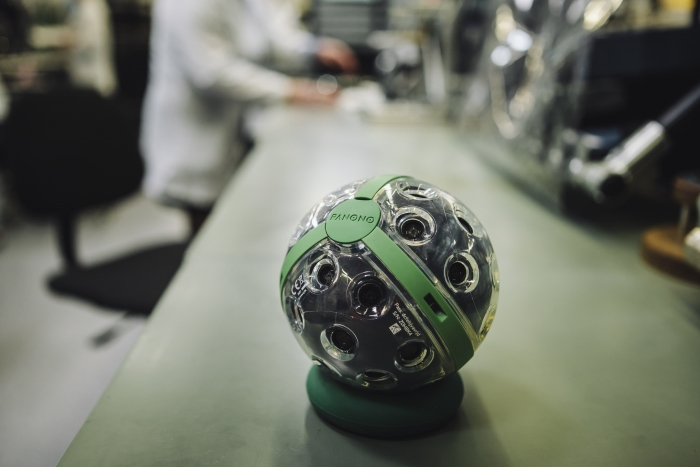 Sweet Success
Today, two years after its unveiling to the world through an Indiegogo crowd funding campaign, the Panono Camera is exceptionally successful. It is being used by private consumers as well as business clients from various sectors such as tourism, marketing, journalism, construction and real estate. Lufthansa, for instance, is using the camera for promotional purpose when taking panoramic pictures of new travel destinations or of their aircrafts. BMW has been using Panono to create promotional images during trade exhibitions, for example showing the interior of cars or the interior of entire showrooms. The Minnesota Vikings have made Panono a key component of their social media communication, for instance by documenting the construction development of their new football stadium and using 360 degree images inside the stadium for ticket sales. The World Wildlife Fund (WWF) uses the Panono camera for keeping records of their environmental protection projects. In addition to these big global players, Universal Music, the German public news program ARD Tagesschau, and several USA sports teams like 49ers, White Sox and Timberwolves also use Panono's panoramic camera.
Panono came a long way from the first idea to the final product. Ideas for further camera generations with even higher resolutions already exist. "Jonas' head is in the right space," said Stuart Green. "We are now hoping for Panono to become the next major startup company with huge success – a European company with a European manufacturing-based partner."
Figures:
Total resolution: 108 megapixels
Output Size: 16K x 8K equirectangular
Cameras: 36 fixed-focus cameras
Focal Length: 3.26 mm
Storage Capacity: 16 GB (400-600 panoramas)
Connection: WiFi, USB
Mobile App: for iOS8+ and Android 4.2+
Charging: USB
Dimensions: diameter: 4.33 inches (11 cm), weight: 1.06 pounds (~ 480 g)