Let's say you bought a new smartphone and don't need the old one at all. Of course, if this is an up-to-date model that still costs something, it is reasonable to sell it trade it in, or give it to one of the relatives. And if the phone is quite old and doesn't cost much nowadays, read our article. We will tell you about 18 ways to make use of your old smartphone.
Video surveillance system (IP camera)
Apps you might need: Camy — Live Video Monitoring (iOS, Android), IP Webcam Home Security Camera (iOS, Android), Alfred (Android), Manything (iOS, Android), Presence (iOS, Android), IP Webcam (Android), iCamSource Pro Mobil‪e (iOS) and others.
Just install the app on your phone, and then watch the video from it through the client on another smartphone or just in the browser. These apps can record, take photos, or trigger an alarm when motion is detected. And there is no need to spend money on an IP camera, even a smartphone with a "dead" battery will do, since you can keep it on charge all the time.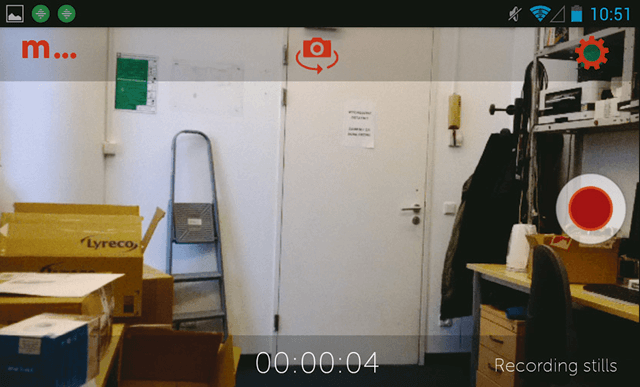 Some people use similar software to make video intercoms for the front door.
Webcam
Apps: DroidCam (Android), EpocCam (iOS), iVCam (iOS, Android), iCam (iOS, Android) and others.
In the midst of the pandemic, when everyone is struck at home and communicate via videotelephony apps, webcams have become a commodity, and prices soared even for primitive models. But why spend money on another gadget if your old smartphone can act as a webcam?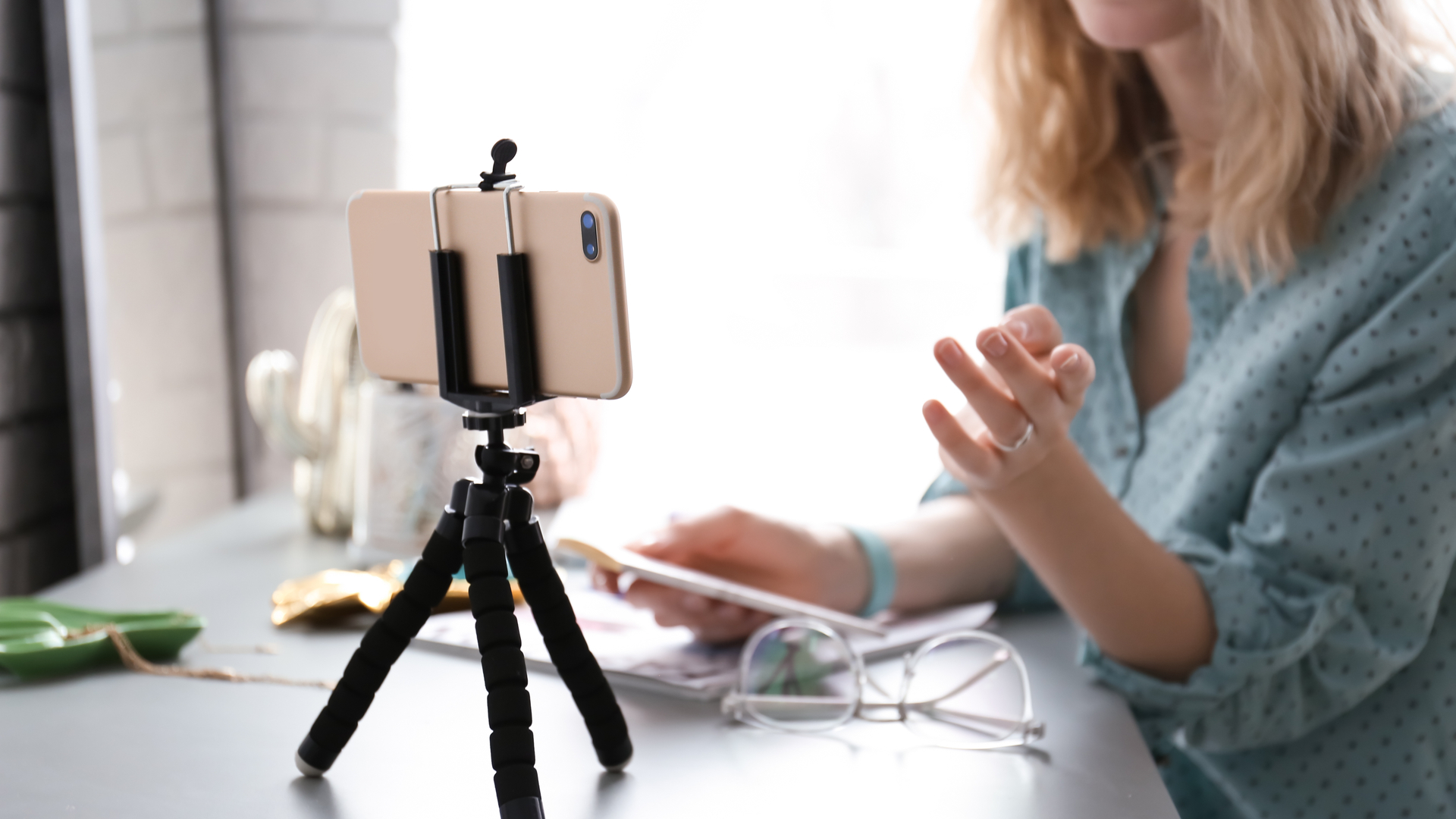 For Android, the DroidCam program is good. It's free (with ads) and allows you to use the main or front-facing camera. By default, it supports video in 480p, but after watching the ad, you can switch to HD format. If you buy the premium version, HD will be available by default, along with picture settings and lighting in the form of flash. There are similar options available for iPhones, links above.
Baby cam
Apps: Dormi (Android), Cloud Baby Monitor (iOS, Android), Baby Monitor (Android), Luna – Baby Monitor with Vide‪o (iOS) and others.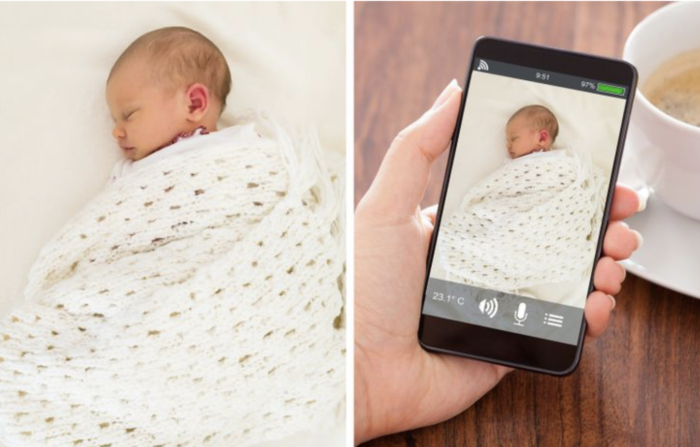 The solution is essentially similar to an IP camera, but there are specialized apps for this kind of thing. They not only support video, but also, for example, allow you to talk to the child to calm him down. There is support for multiple "parent" devices. Such apps tend to have severe functionality limitations in the free versions. Most of the good reviews are about Dormi (which works even on old Google phones and tablets with Android 2.4 and up), but only 4 hours of monitoring per month are available for free.
Car GPS
Apps: Google Maps (iOS, Android), Yandex.Navigator (iOS, Android), MAPS.ME (iOS, Android), 2GIS (iOS, Android), HERE WeGo (iOS, Android), Android Auto (Android), Car Dashdroid (Android), Car Launcher AGAMA (Android) и другие.
You can use an old smartphone in the car as a navigator. The thing is, it must be more or less powerful since mapping software requires resources. Nobody likes waiting for minutes for a new route.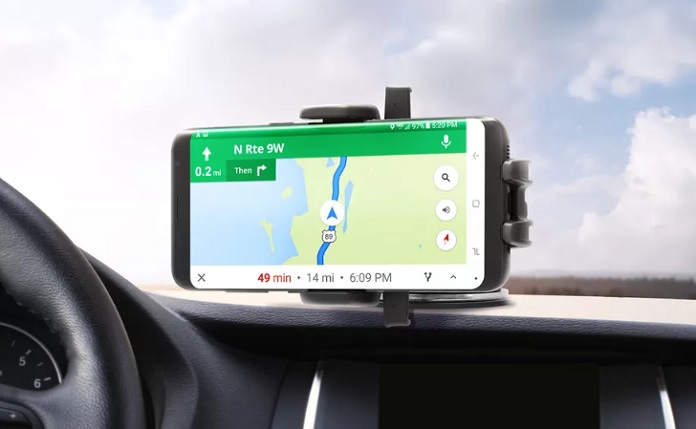 Instead of traditional maps, you should try the Android Auto utility, it has a convenient interface adapted for use while driving. AutoMate, Car Dashdroid, and Car Launcher AGAMA are also good.
Dashcam
Apps: Nexar AI Dash Cam (iOS, Android), Smart Dash Ca‪m (iOS, Android), AutoBoy Dash Cam (Android), Roadly (Android) and others.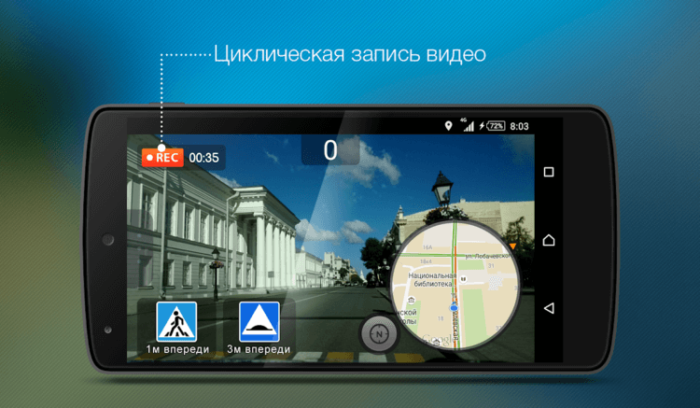 An old smartphone can also replace a DVR. Why not? The camera is already there, the only thing you might be missing is SD card support. You can use the standard camera for recording, but it is better to install a specialized application that writes in cyclical passages, like "real" video recordings.
Additional monitor
App: Spacedesk
Of course, a tablet will cope best with this role, but an old smartphone can also come in handy for displaying some information that should always be at hand. You can connect your Android smartphone to your PC as an auxiliary screen using the Spacedesk app, even wirelessly. You will need to install a driver for a computer, and an app of the same name on your phone.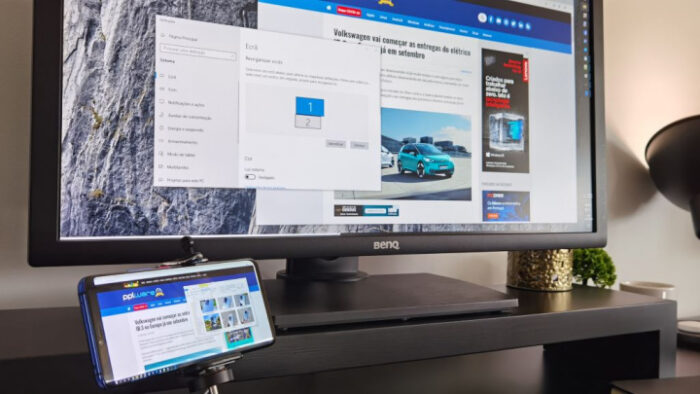 Wi-Fi router or repeater
Surely you have an okay router at home, but from time to time you might go out into the countryside, in the end the router may break down or the operator will experience interruptions. In all these cases, any smartphone with a SIM card can share the internet. Of course, your main smartphone can also be used in this role, but tethering is a waste of battery life.
An old smartphone can also replace a repeater, that is, a device that will "lengthen" the range of your Wi-Fi. True, this option is only for Android (fqrouter2 application) and for advanced users, since root rights are required.
Clock, alarm clock, sleep tracker
Apps: Battery Clock β (Android), Giant clock (Android), Flip Clock (iOS), Bedside alarm clock (iOS), AccuWeather (iOS, Android), Yandex.Weather (iOS, Android), Sleep Cycle (iOS, Android), Sleep as Android (Android), Sleep Time: Cycle Alarm Time‪r (iOS) and others.
An old smartphone can be turned into a bedside alarm clock thanks to an app which will display the time, date, and weather. Sometimes an alarm clock standing at a distance is better than one that is not far to reach since there will be no temptation to turn it off and sleep on.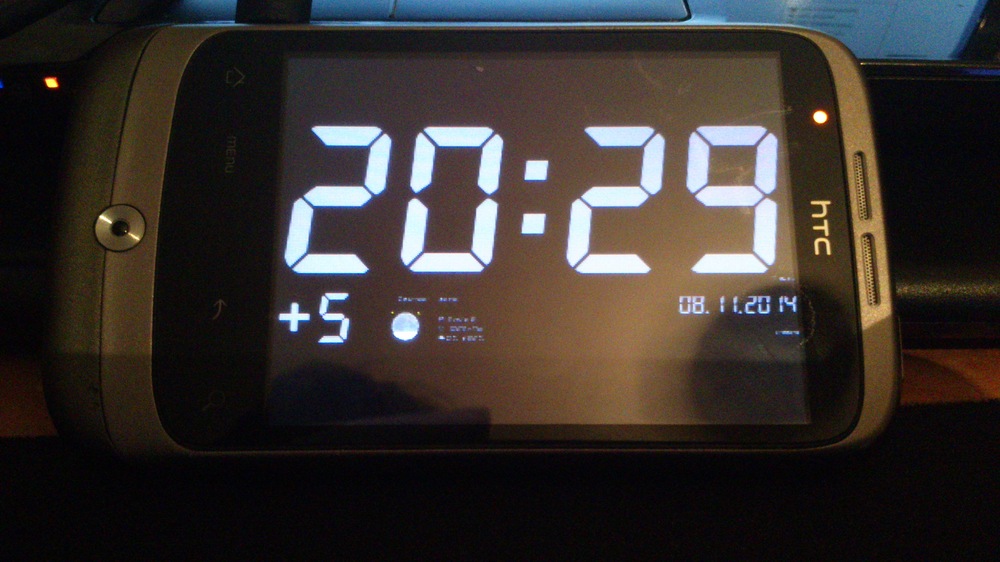 If you throw your phone under your pillow (of course, turning off all wireless networks, if that worries you), then an app like Sleep Cycle will help you track your sleep phases. But it's not precise: smart watches or at least a fitness tracker are a lot better at this.
Kitchen radio
Apps: Simple Radio (iOS, Android), PCRADIO (iOS, Android) and others.
Connect your phone to an outlet somewhere in the kitchen (or in another room) and install any application for listening to the radio online, any model will do fine for this kind of stuff. If the speakers aren't good enough, an inexpensive wireless speaker can be connected via Bluetooth.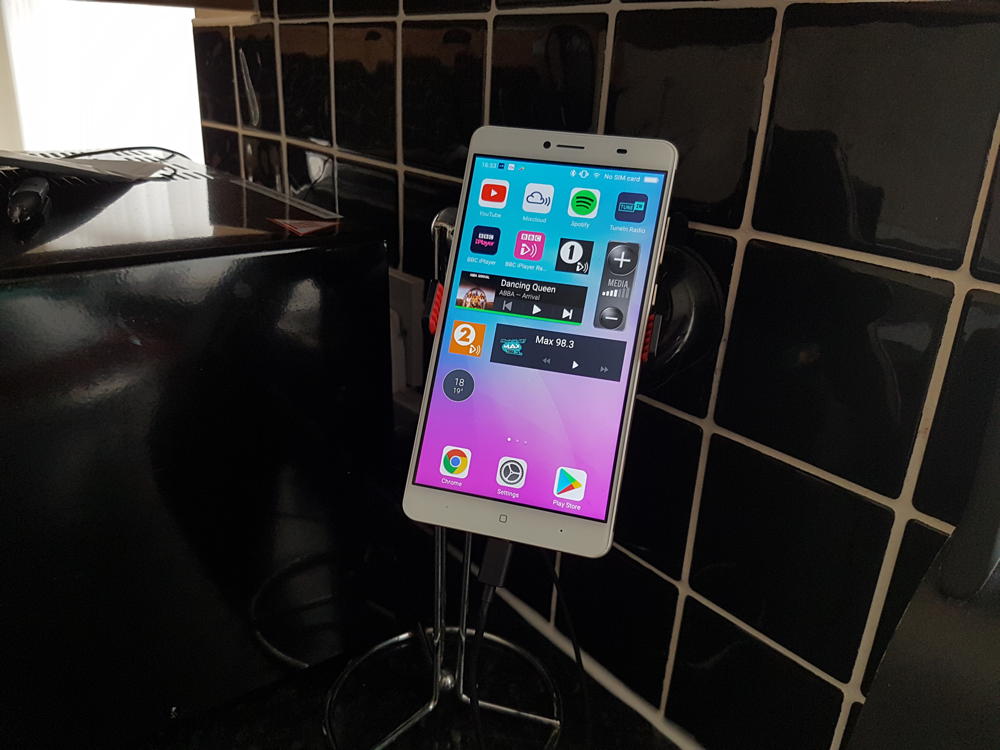 You can also play clips or watch TV channels on your phone, but the small screen is not great for it.
Home media server
Apps: Kodi (Android), FTP Server (Android), Servers Ultimate (Android)
An old Android smartphone can be turned into a media server based on HTTP, FTP, or DLNA, which can be accessed by other devices on the home network. The result is a budget analogue of TV boxes and NAS.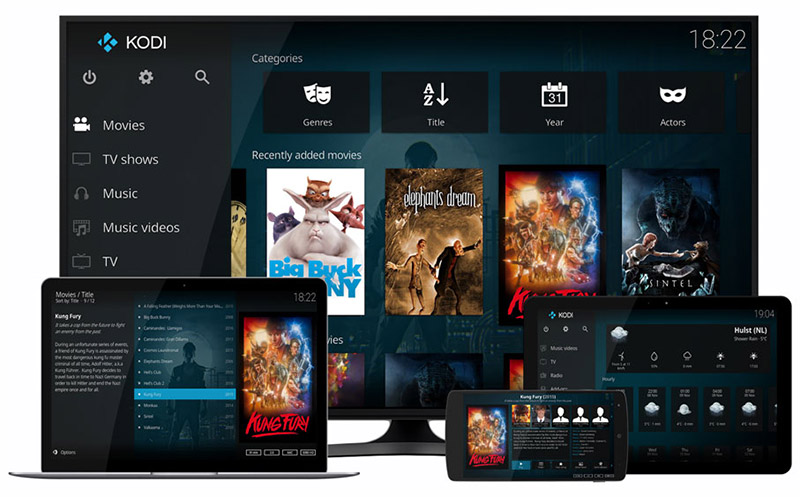 The free open-source Kodi is best suited for this purpose (it looks amazing for free software). There are many add-ons that allow you to connect various radio stations, channels, and YouTube. Kodi will work on iPhones and iPads, though they will need to be jailbroken. Moreover, thanks to remote control via the web or the Kore application, the phone can be far away.
The only caveat: in order to keep a lot of movies and music on your "server", you will need a lot of disk space, and older phones do not support memory cards with sufficient speed and capacity. So you have to connect a USB flash drive or a 2.5-inch hard drive to the phone with the help of a USB OTG cable.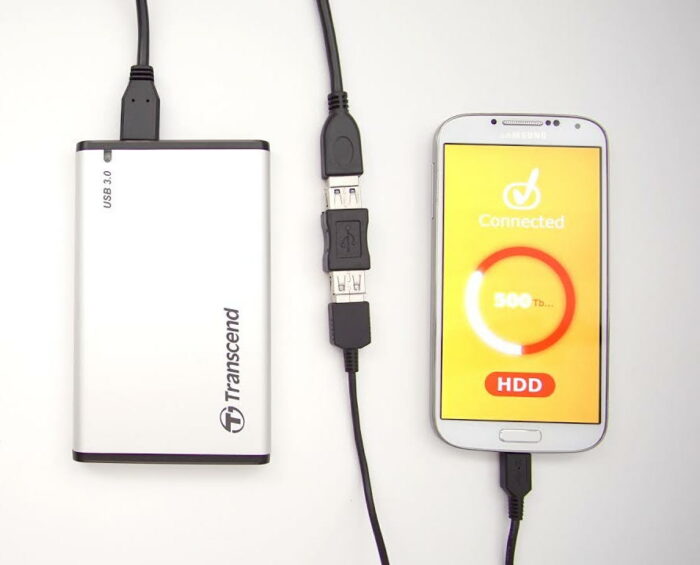 AirPlay Audio Server
App: AirBubble (Android)
If you've switched to the Apple ecosystem, but you have an old Android device lying around, you can turn it into an Airplay audio receiver. And if the device is equipped with a 3.5 mm jack, then it can be used to make any stereo device (speakers, old music center) AirPlay-compatible. You can enable audio from iPhones, iPads, iTunes wirelessly on this device.
Research assistance
Apps: BOINC (Android), HTC Power To Give (Android)
Even an old smartphone can help science by participating in distributed computing. Put it on charge and install one of the aforementioned apps. The power of the device will be used for space research, the study of diseases, invention of cures, and so on.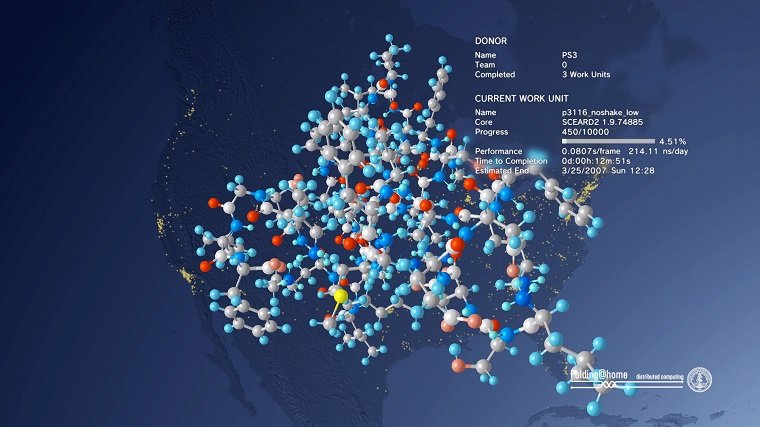 Remote control
Apps: ASmart Remote, AnyMote Smart Remote, Unified Remote, Zank Remote, ADMote Full, InfiniMote and others.
This is an option not for all smartphones, but for those equipped with IR ports. There have been quite a few of them even in recent years, including models from HTC, Xiaomi, Redmi, Huawei, Samsung and LG. Install one of the apps mentioned above and control any gadget instead of using the standard remote.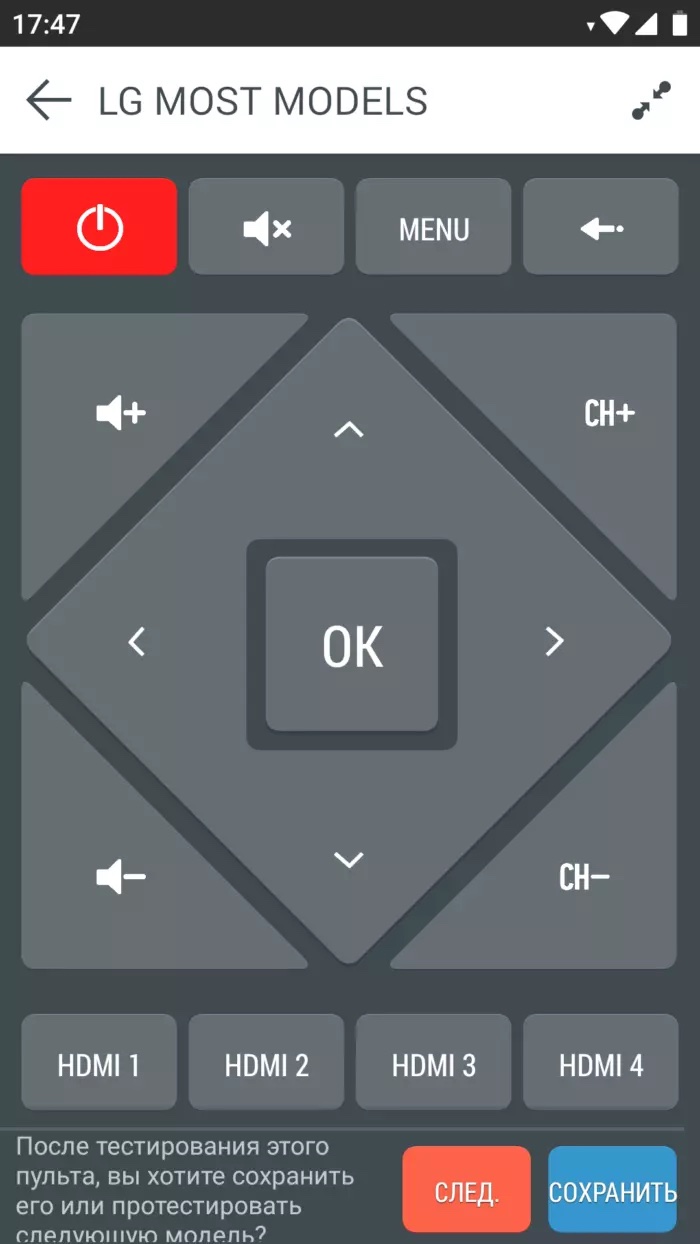 If your phone does not have IR port, you can use utilities such as Unified Remote or ADMote. They work with a PC and allow you to control the pointer, keyboard, play music, and so on from your smartphone.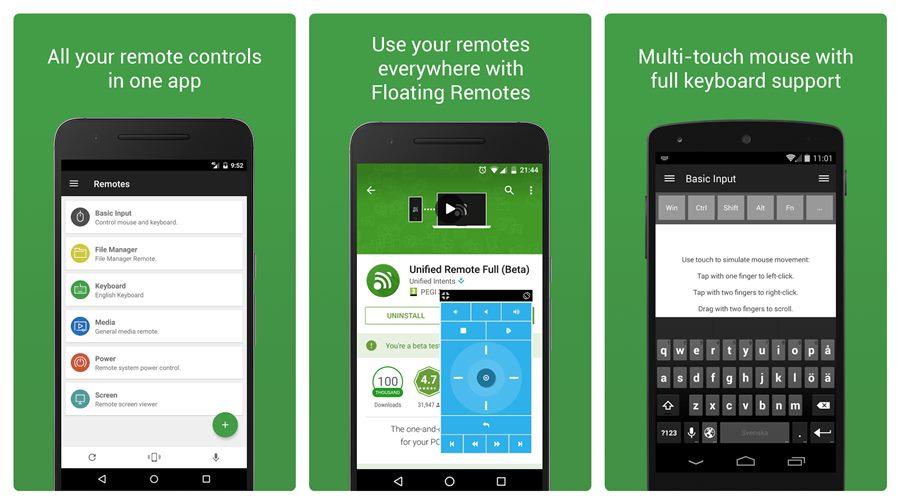 Another smartphone can be used as a gamepad for a PC (software like PC Remote will help), but I would not recommend this method for older models – there will be too many lags.
In addition, SmartTV manufacturers have utilities for smartphones that allow you to control your TV remotely:
LG TV Plus (Android, iOS)
Sony Video & TV SideView Remote (Android)
Third-party utilities for Android Smart TV: Android TV Remote Control, SURE Universal Remote, AnyMote, Mi Remote controller.
Digital picture frame
Apps: LiveFrame (iOS), Fotoo (Android), PhotoCloud Frame Slideshow (Android), Photo Slides (Android), Digital Photo Frame – H‪D (iOS) and others.
Once such devices were popular, but now they are almost all gone. But an old smartphone can be turned into a photo frame. It is more convenient to use third-party apps for that. They can pull photos not only from the phone's memory, but also from cloud storage, offer a wide selection of frames, transitions, and can include background music. However, you will likely have to pay for the version without ads and restrictions.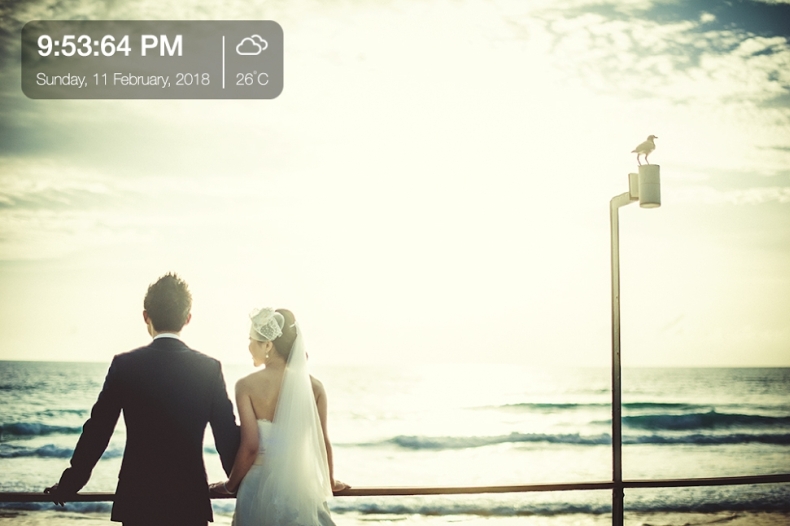 Gaming console
Apps: Nostalgia.NES, NES Collection Emulator, Super FC Nes Games, Retro Nes Emulator and others.
Not for serious games, of course, but the phone can be transformed into some kind of Game Boy. For Android, there are many retro emulators that support games for NES, the first Sony PlayStation, the Game Boy etc. There are also options for iOS, but somewhat dubious, since there are no official emulators in the AppStore.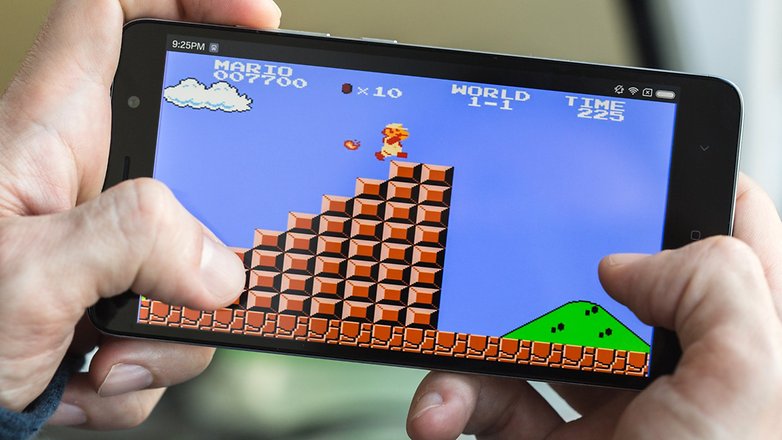 Server for downloading torrents
Apps: µTorrent, aTorrent, BitTorrent, tTorrent, zetaTorrent, Flud
If you do not want to use your PC for torrents, you can use a smartphone. Once again what matters is the amount of storage. All apps above are for Android. On iOS torrents aren't available due to Apple's limitations, although there are some workarounds.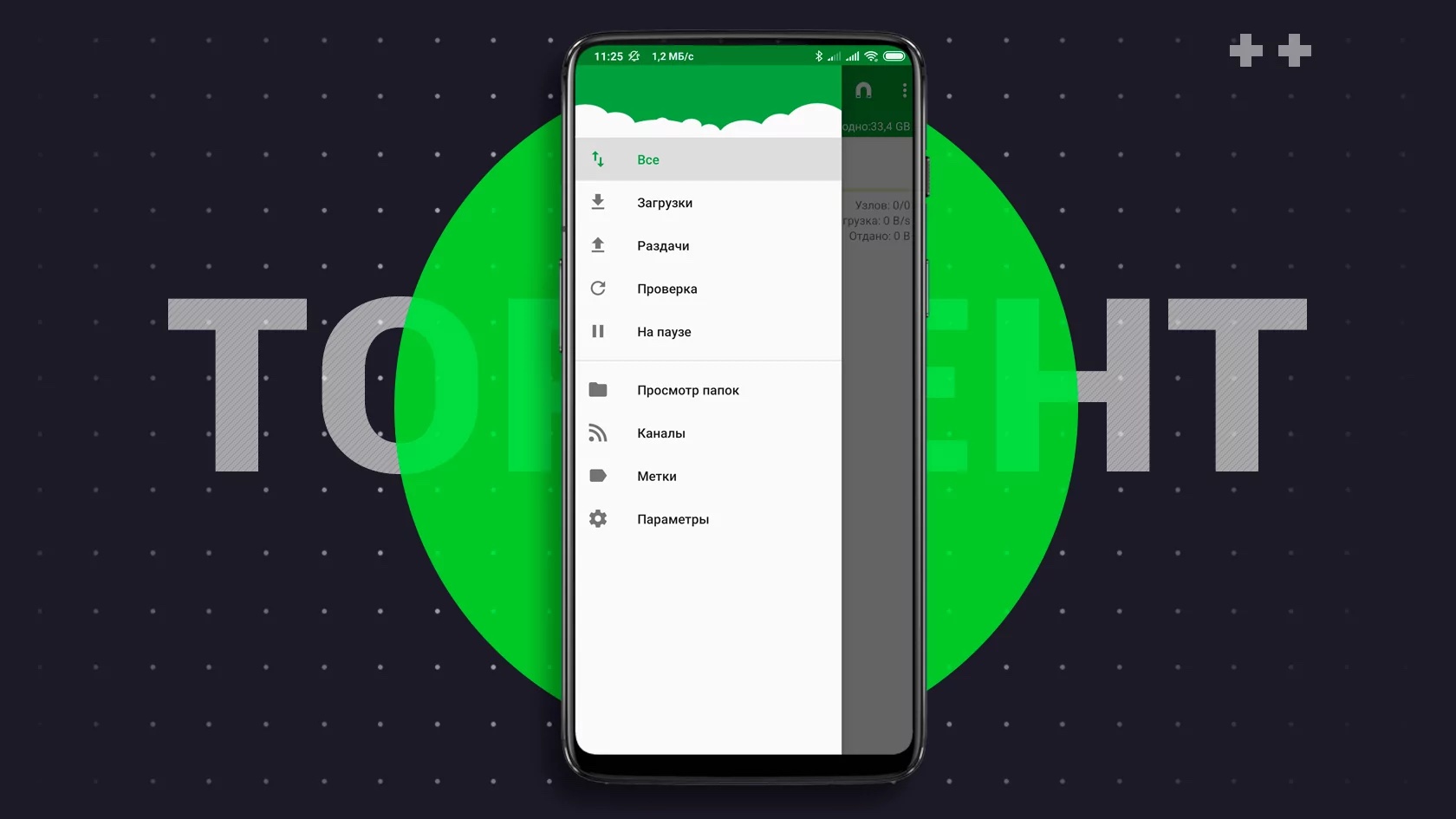 Resource Monitor for PC
Apps: Remote System Monitor
An old phone can be attached to a computer case so that it works as a resource monitor. It's for advanced users, but with the help of a tutorial it's not that hard.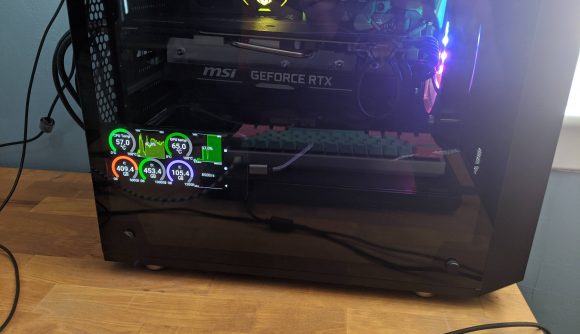 GPS tracker
An unneeded smartphone can also be used as a GPS tag for things. Not too tiny, of course, but, for example, you can throw it in your luggage and keep track of it (using the standard or any third-party Find My Phone utility). Or drop it in the car and always know where it is parked. It is important that the device has a good battery, although in the second case, you can connect it to a charger.
How do you use your old smartphone?
Subscribe to our accounts: