Are you looking to surprise your loved ones with a special gift for the holidays, their birthday, anniversary, or any other special occasion? Digital Surprises might have just what you need.
They offer some fantastic digital gift cards that the people you love will actually use. Each of them provides virtual credits, and you can't redeem them for cash.
Still, the benefits they provide are quite favorable, so your gift recipients won't even think about exchanging them for cash.
Here's how they can help you express love, whether you give them to your significant other, family, or friends.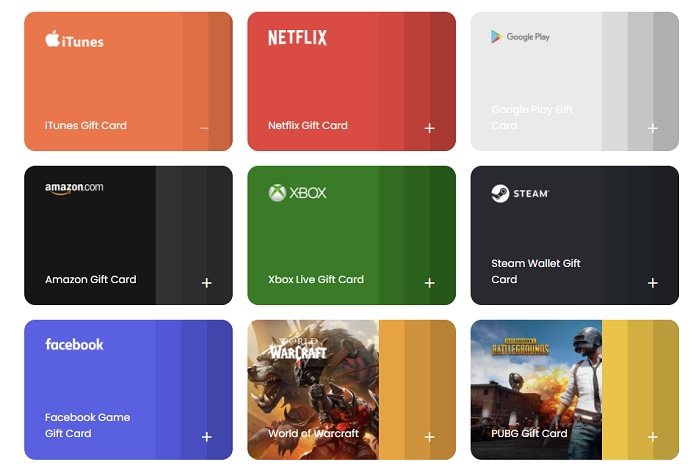 Help Them Score Exciting Deals on Amazon
One of the best offers by Digital Surprises is an Amazon Gift Card. Quite self-explanatory, this gift card is for buying things on Amazon.
It's an ideal gift for anyone who's hard to buy for. It's also great if you haven't the slightest idea of what someone likes (and doesn't like). You'd be giving them complete freedom of choice.
What makes this gift card unique is that it doesn't have an expiration date. That means scoring the best deals and discounts on the platform.
Your loved ones can wait for a Black Friday sale, Cyber Monday sale, or any other sale that helps them save a pretty penny.
Give the Gift of Netflix
You must know a person who loves binge-watching popular TV shows or having regular movie nights. Why not give them a gift card for Netflix, assuming they don't already have a subscription?
Digital Surprises recommends their Netflix Gift Card, which opens the door to thousands of movies and TV shows.
Does your gift recipient enjoy watching documentaries? Netflix has a plethora of documentaries in store. Think of any kind of entertainment content – Netflix has it all.
Don't think twice about getting this gift card if you want to surprise a TV or movie buff. They'll love the gift.
Treat Your Favorite Gamer with a Game Gift Card
When you say "game gift card," any gamer would say, "Yes, please!" Whether they're casual players or professional gamers, the credits on the card help them level up and buy more games.
At Digital Surprises, you can choose from an abundance of game gift cards.
There are those for different gaming consoles, including PlayStation, Xbox, and Nintendo. They provide virtual credits for a wide range of games on those platforms.
Have you heard about Steam, a video game distribution service? Digital Surprises has a gift card for that as well.
There are also cards for specific games, such as FIFA 20, World of Warcraft, The Elder Scrolls Online, and many more.
Before getting any of these gift cards, make sure you find out your gift recipient's cup of tea. You do want to hit the bullseye with your present, don't you?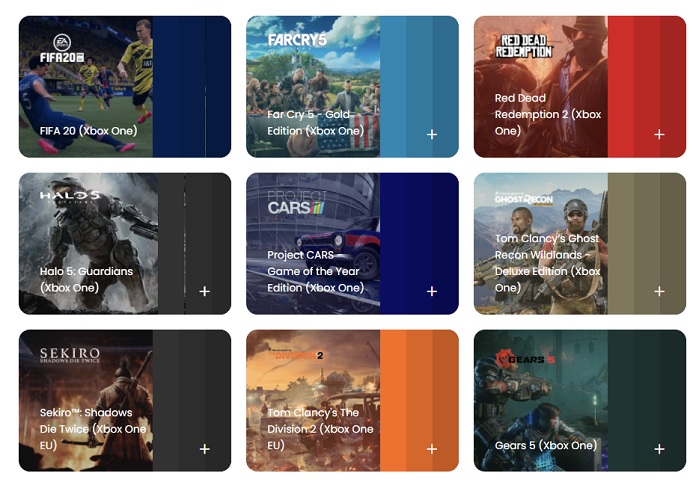 Surprise Your Kids with a Google Play Gift Card
Do your kids love playing games on your (or their) smartphone? Most kids these days do.
While you should definitely reduce their screen time, you can treat them with a bit of premium gaming.
With a Google Play Gift Card from Digital Surprises, they can make in-app purchases within their favorite games and level up. They'd be quite excited!
Just make sure your Google Play account doesn't automatically connect to your credit card if your kids play on your phone. You wouldn't want them to accidentally go way over the gift card limit.
Of course, this isn't a great gift for kids only. Anyone who uses Google Play apps would love getting this card.
It doesn't offer virtual credits for games only. Your loved ones can use it for audiobooks, music, and even for streaming movies and TV shows with Google TV.
Give a Perfect Present to an iTunes Fan
Just like Google Play offers lots of entertainment options, so does iTunes. Apart from music, it lets you purchase and download movies, TV shows, games, podcasts, and digital books.
As you may have guessed, Digital Surprises offers an iTunes Gift Card, perfect for any iOS user.
What's great about it is they can use it online stores other than the iTunes Store. They can make purchases in the App Store, the Mac App Store, and even in the new Apple Books. That's brilliant if your loved one enjoys reading digital books.
Which One Will You Buy?
You can't go wrong with any of these gifts, as long as you pick the right one for the right person.
And don't wait for a special event to surprise the people you love with a gift. Make them feel special even when they don't expect a present because unexpected gifts are the best way to tell someone you love them.