Gaming on mobile devices is a pastime that has always been hugely popular, whether you are an avid gamer or just one that plays the odd one when travelling to and from work. However, it is something that has started to get even more important, especially for the former of the two mentioned groups.
Phone manufactures have seen the demand for specialised phones rise exponentially over recent years, with demands that they bring some of the graphics and audio that can be expected from gaming giants Xbox and PlayStation to our handheld devices.
Therefore, there have been a number of specifically developed handsets for those needs that have started to appear on the market, making it a bit of a minefind when trying to find the one that is best suited, especially for players looking for top mobile casinos.
However, this guide aims to provide you with the best five phones available to gamers that provide the best user experience – ranging from graphics and audio to the latest software available that will provide you with the immersive gameplay desired.
THE BEST GAMING PHONE FOR MOST PEOPLE: RAZER PHONE 2
SPECIFICATIONS:
Dimensions: 158.5 x 79 x 8.5mm
OS: Android 8.1
Screen size: 5.7 inches
Resolution: 1440 x 2560 pixels
CPU: Snapdragon 845
RAM: 8GB
Storage: 64GB
Battery: 4000mAh
Rear camera: 12MP f/1.8 + 12MP f/2.6
Front camera: 8MP f/2.0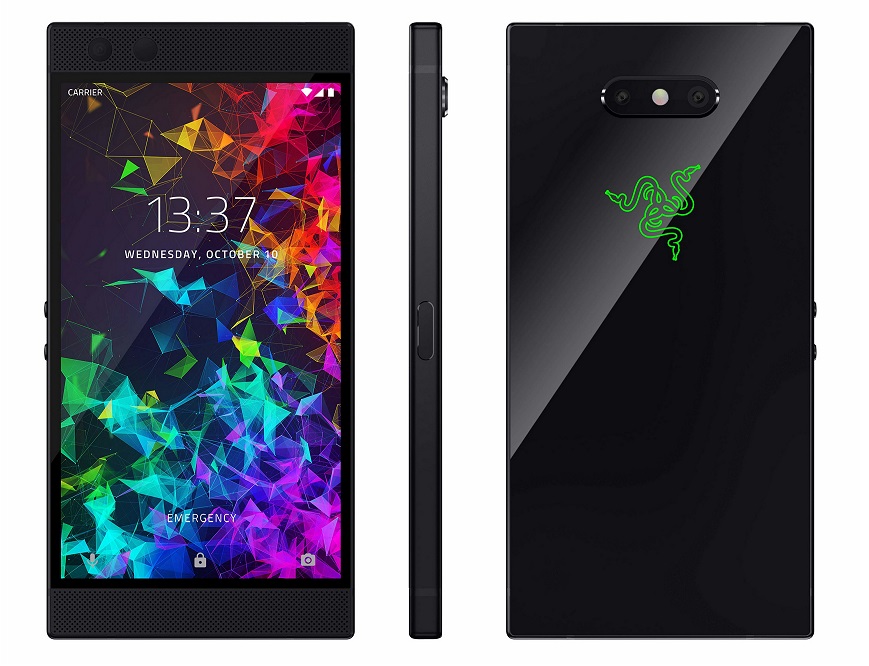 Razer are no strangers to this market as they had the very impressive Razer Phone, however they have now followed up that model with an equally impressive upgraded version; the Razer Phone 2.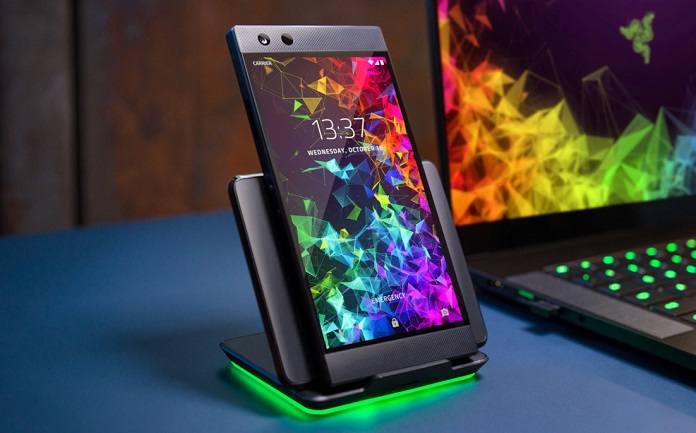 The screen is a lot brighter whilst the audio is also louder as the speakers have been improved. The power to the phone has also received an upgrade as well, allowing for gameplay to be a lot smoother for those games that demand the most out of the Android operating system.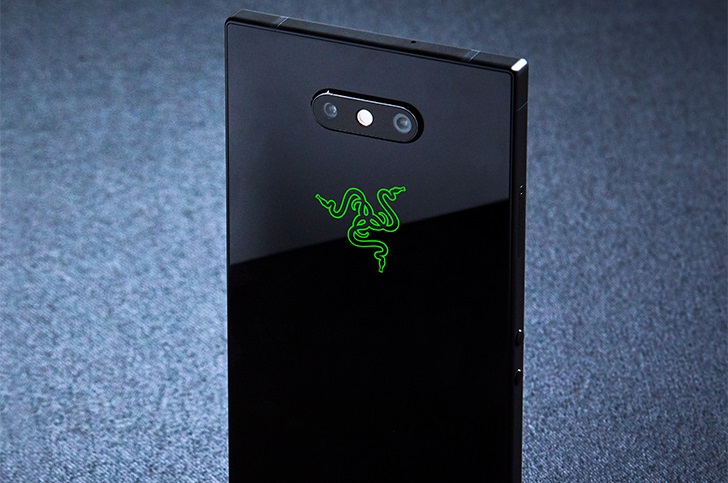 A 5.7-inch display that contains 513 pixels-per-inch, along with the resolution of 1,440 x 2,560 pixels will be welcomed by gamers as they will be to see everything with top-quality graphics. The Razer Phone 2 may also come with some impressive cameras on either side of the device, and whilst they will not really matter in regards to gaming, it also helps to make the phone a great option as an everyday smartphone device as well.
THE BEST PREMIUM GAMING PHONE: ASUS ROG PHONE II
SPECIFICATIONS:
Weight: 240 g
Dimensions: 171 x 77.6 x 9.5 mm
OS: Android 9
Screen size: 6.59 inches
Resolution: 1,080 x 2,340 pixels
CPU: Snapdragon 855 Plus
RAM: 8GB / 12GB
Storage: 128GB / 256GB / 512GB / 1TB
Battery: 6,000 mAh
Rear camera: 48MP f/1.8 wide + 13MP f/2.4 ultrawide
Front camera: 24MP f/2.2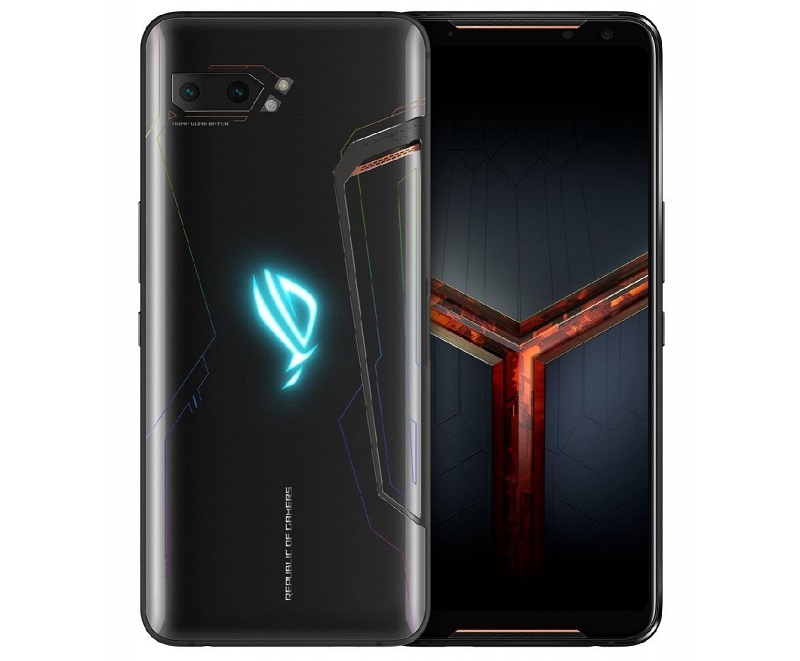 Asus are perhaps best known for their ability to produce some of the world's finest laptops specifically designed for gaming, but how do they stack up when taking on the smartphone market? Well, they have done extremely well.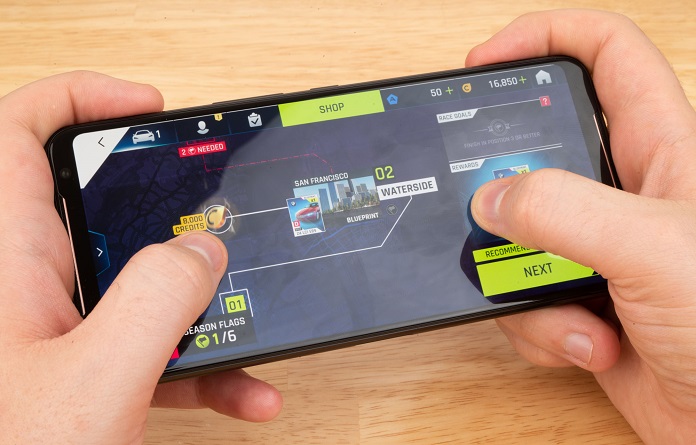 The Asus ROG Phone II has a number of top specifications that would be expected from the company, although they have thrown in a number of extras that will appeal specifically to gamers, such as a dedicated keypad.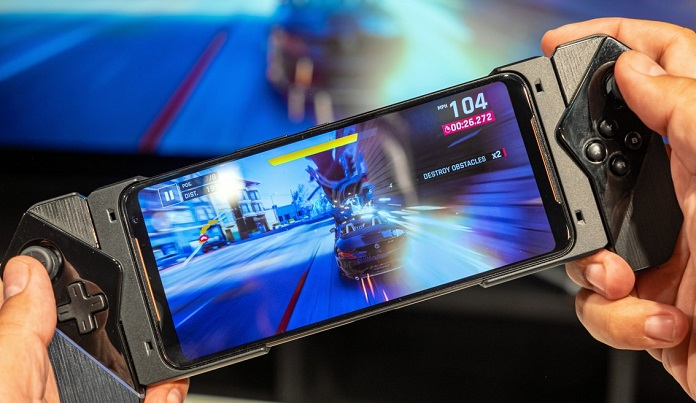 The ultra-responsive AirTrigger sensors at the end of the phone make it easier for gamers to control the in-game play, whilst they are also able to have it in landscape mode whilst on charge – a real benefit some other smartphone makers appear to miss. In addition, the audio ports are also on the side, therefore providing players with the maximum user experience possible, when plugged in.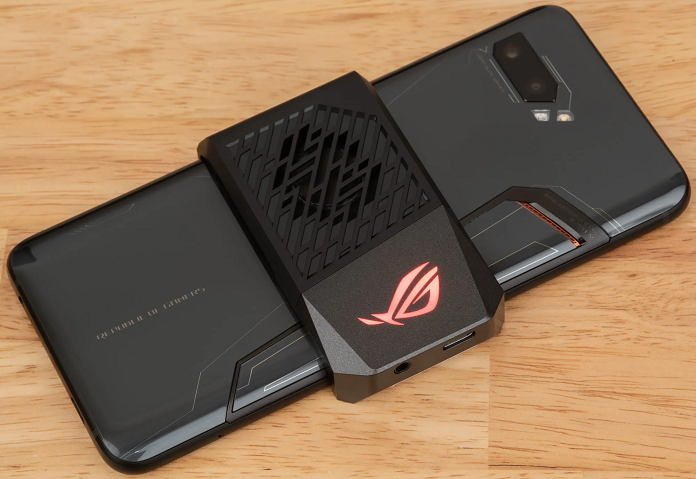 A 6.59-inch screen running at a refresh rate of 120Hz, allows games to look their absolute best too, plus the dedicated X Mode software built into the phone allows for this particular Asus model to be one of the best gaming phones of 2020.
BEST BUDGET GAMING PHONE: XIAOMI BLACK SHARK 3
SPECIFICATIONS:
Weight: 222 g
Dimensions: 168.7 x 77.3 x 10.4 mm
OS: Android 10
Screen size: 6.67 inches
Resolution: 1080 x 2400 pixels
CPU: Snapdragon 865
RAM: 8GB / 12GB
Storage: 128GB / 256GB / 512GB
Battery: 4720 mAh
Rear camera: 64MP f/1.8 wide + 13MP f/2.3 ultrawide + 5MP f/2.2 depth
Front camera: 20MP f/2.2
Xiaomi's gaming handsets, Black Shark, have continuously impressed and their third edition is no different. It has bundles of power and functionality, whilst it also has a host of features that will get consumers interested if they want a to-of-the-range gaming experience (there is a Pro version of the phone available as well).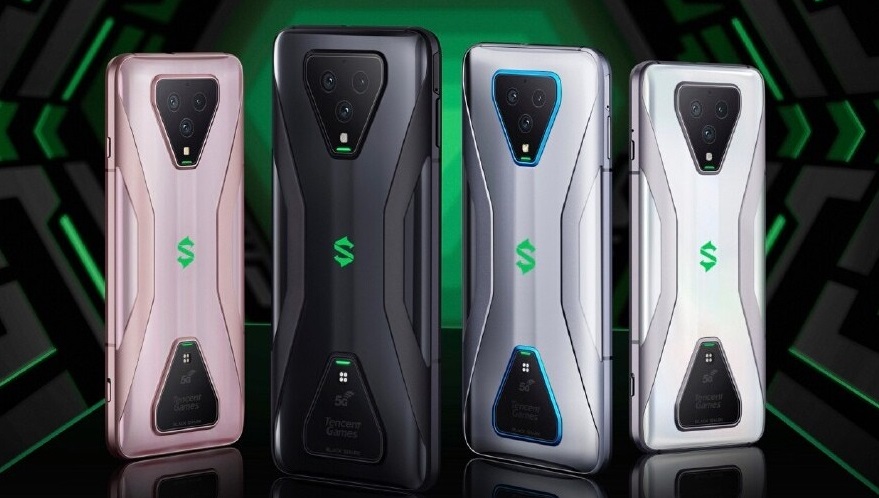 The smartphone comes equipped with a top-end Snapdragon 865 processor and an advanced cooling system, which helps it remain as functionable for extended periods of time. The powerful 4720 mAh battery also provides gamers with long periods of play in between charging sessions.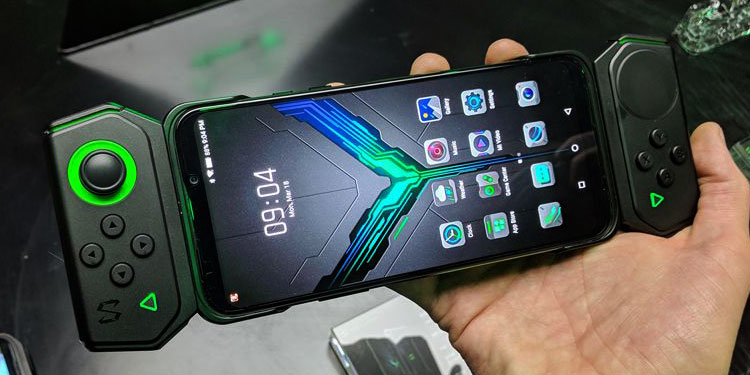 ONEPLUS 7 PRO
SPECIFICATIONS:
Weight: 206g
Dimensions: 162.6 x 75.9 x 8.8mm
OS: Android 9.0
Screen size: 6.67 inches
Resolution: 1440 x 3120 pixels
CPU: Snapdragon 855
RAM: 6GB/8GB/12GB
Storage: 128GB/256GB
Battery: 4000mAh
Rear camera: 48MP f/1.6 + 8MP f/2.4 + 16MP f/2.2
Front camera: 16MP f/2.0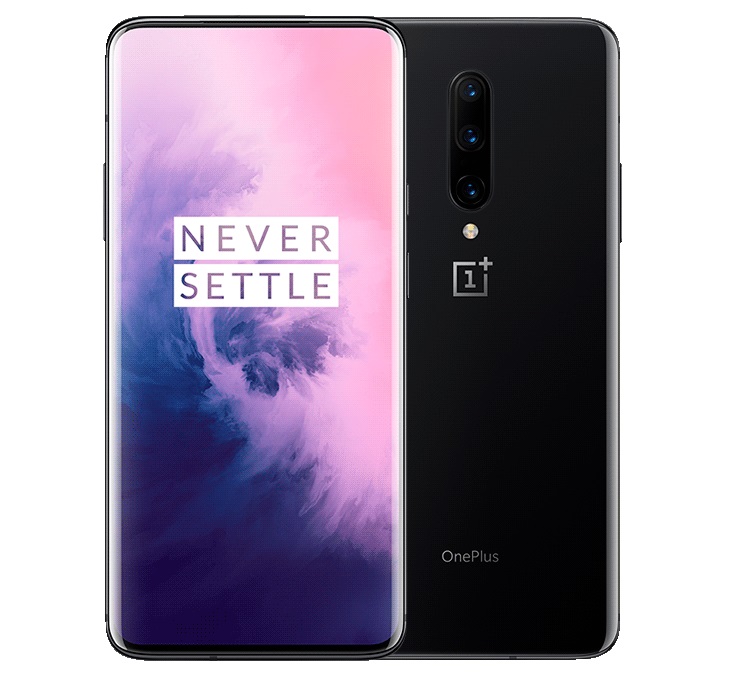 Perhaps a surprising entry when it comes down to listing gaming phones, however the OnePlus 7 Pro has a number of features that shows it deserves to be considered amongst some of the key players.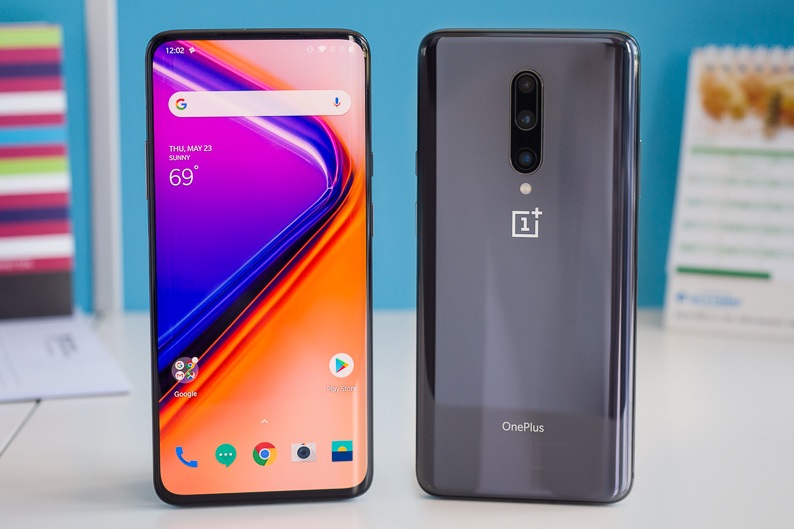 It's huge screen of 6.67-inches is an obvious one, as it also offers curved edges meaning users can play the game with the smartphone on its side. It has a huge amount of power, as well as plenty of RAM available on certain models, meaning games can run with high-quality graphics and perform effortlessly, as well as being coupled by the Dolby Atmos-compatible stereo speakers.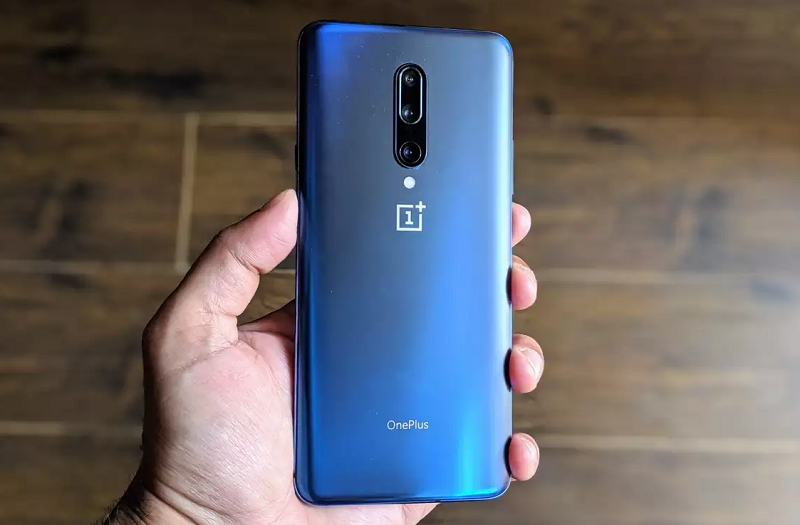 The OnePlus 7 Pro also has an upgraded Gaming Mode to enhance the picture quality and to improve haptic feedback whilst it can also block calls and notifications while you're playing; key for those that do not like to be interrupted whilst playing.
APPLE IPHONE 11
SPECIFICATIONS:
Weight: 194 g
Dimensions: 150.9 x 75.7 x 8.3 mm
OS: iOS 13
Screen size: 6.1 inches
Resolution: 828 x 1,792 pixels
CPU: Apple A13 Bionic
RAM: 4GB
Storage: 64GB / 128GB / 256GB
Battery: 3,110 mAh
Rear camera: 12MP f/1.8 wide + 12 MP f/2.4 ultrawide
Front camera: 12MP f/2.2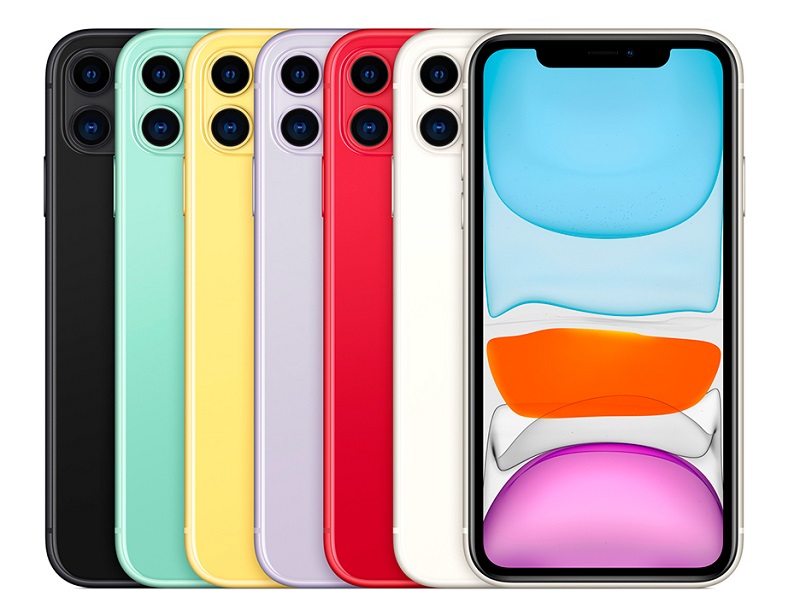 Apple's iPhones may not generally be considered to be gaming phones (all the above operate on Android platforms), however it would be unwise to discredit them. The iPhone 11 model is arguably their best model at the moment as they offer powerful graphics and have the use of some excellent software.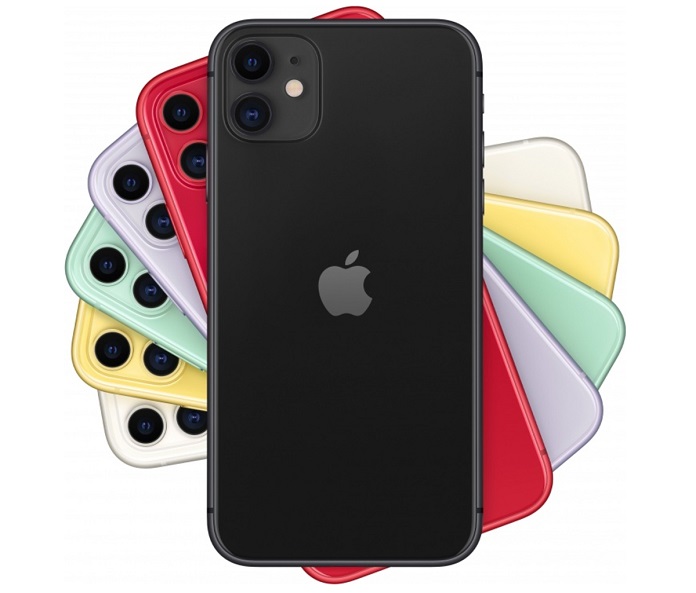 The smartphone has a 6.1-inch LCD screen, and a super-powerful A13 processor; two things that are ideal for gaming. Obviously, it will also be compatible with any other Apple equipment available as well, which can only enhance the experience. Indeed, the iPhone may be considered one of the more traditional smartphones out there, where everybody uses it for daily tasks, however, it can still be a rather solid gaming platform.