So You've decided that you need a car holder for your iPhone? Well, why is that? Why do you need a car holder for your iPhone in the first place?
If you really are serious about buying a car holder for your iPhone, you've come to the right place. Because in this article, we will tell about some of the best iPhone Car Holder that you can buy from the market or online in 2022.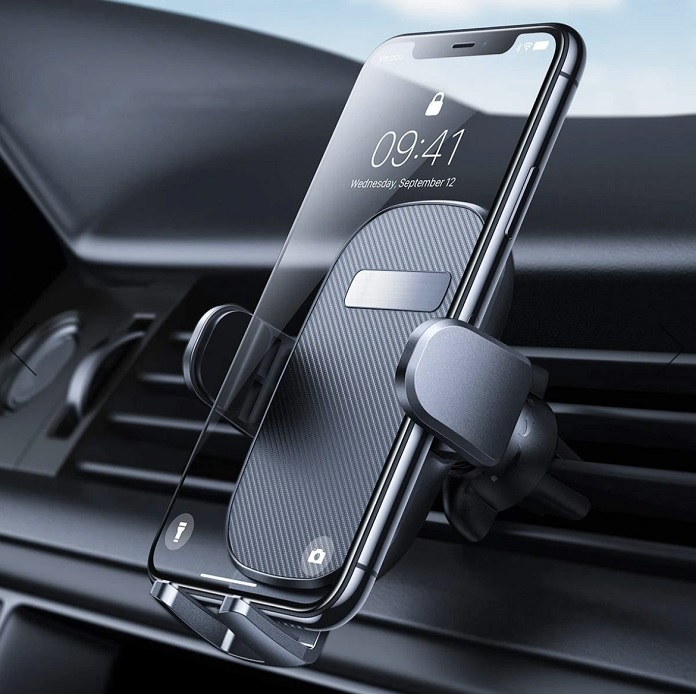 Currently, it is illegal to carry a mobile phone and use it while driving in most places. If you use your iPhone while driving, it's imperative to use one of the best car phone mounts, whether you're making calls, playing music, or finding directions.
Overall good options are the ones we recommend. Here are some of the best iPhone car mounting options you can buy.
Belkin Car Vent iPhone Car Holder
Belkin Car Vent Mount provides users with a safe and hands-free way to use their iPhones while driving a car. The adjustable mount of the bent mount has been expanded to fit iPhone models with screen sizes of 6 "to 7" and also comes with a protective case.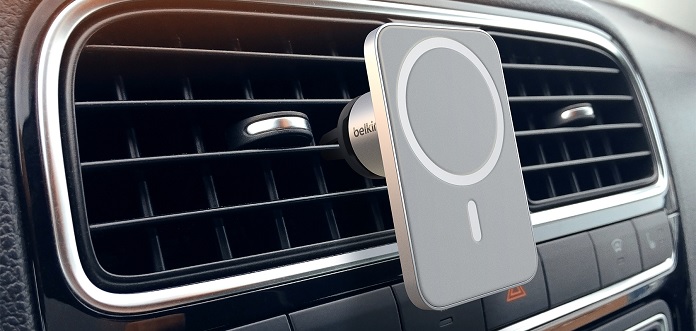 This mount securely attaches your iPhone to the vents on your car's dashboard for a comfortable and optimal display height. No suction cups or glue is required. The vent mount rotates 180 degrees, so you can use your iPhone in portrait or landscape orientation.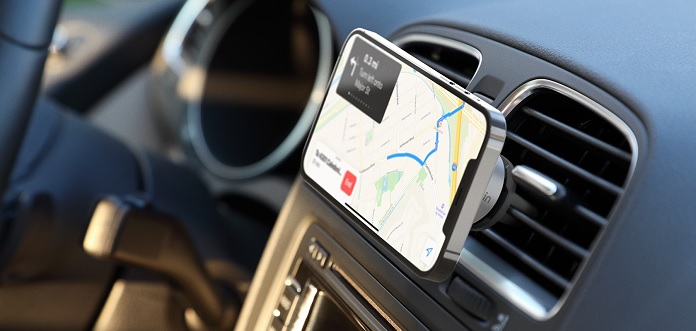 The best thing about this iPhone Car holder is that it is listed on the official Apple website. This means that not only is this recommended by us, but also Apple is a big fan of its quality, durability, and usability.
Totallee Wireless Car Charger
This car mount is primarily used as a car wireless charger. The iPhone XS, XR, 8,  8 Plus supports wireless charging, so the Totallee wireless car charger is a great way to mount your iPhone and charge it while driving.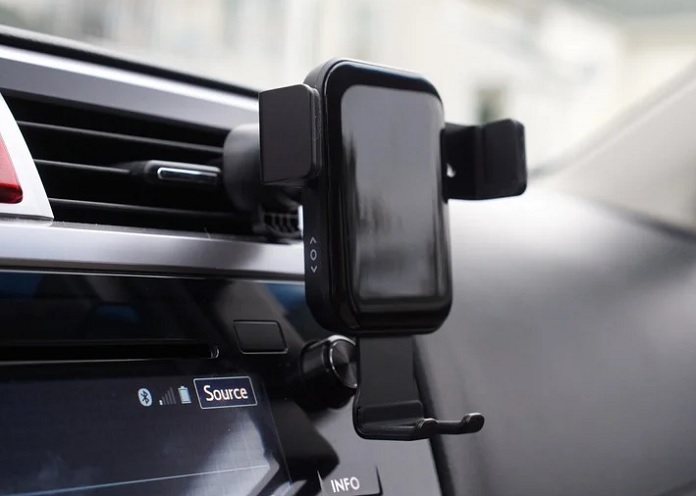 Attaching the mount to the car vent, placing the iPhone on the mount will start charging the battery immediately. The arm will automatically move into place to hold your iPhone firmly. You can use the ball joint to rotate your iPhone in any direction.
Logitech Drive One
Yep, this one's from Logitech. We may have heard that Logitech always and only makes computer parts such as GPU, Keyboards, and Mouses. Who would've thought this famous brand also made car mounts and car holders for iPhone?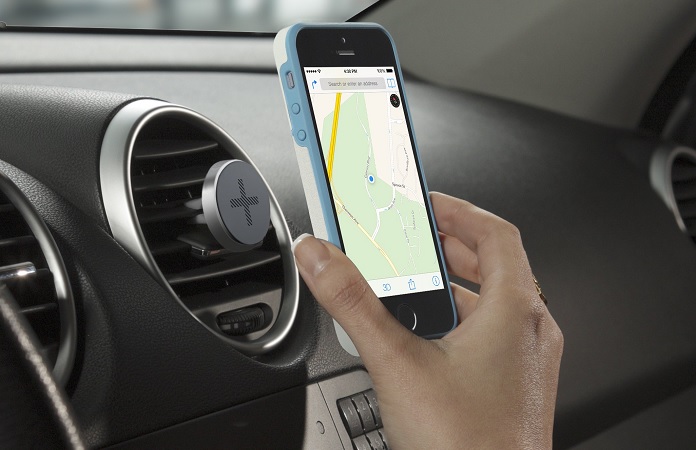 The Logitech Drive iPhone Car Mount fits in the car's vents and can be attached or detached with a simple twist. It has a strong magnet and can be used with any iPhone model by putting a metal case or metal inside.
Night Ixe Steelie
This one has a weird name, we know. But don't go for its weird name. This one is actually useful and better than most of these expensive car holders for iphone on the market.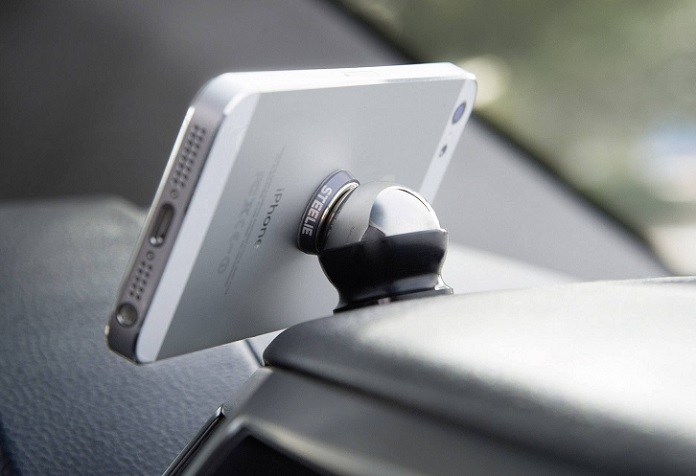 This one can say that this is one of the best iPhone car holders you can buy today. This one is magnetic. Meaning that it will not leave any bad or ugly footprint on your car and will not damage your dashboard. You may use it whenever you want and take it off your dashboard whatever way you like.
What To Look For When Buying an iPhone Car Holder?
There are some things that you can look for in an iPhone car holder. These things will make your life easier in the long term.
Many car phone mounts are limited to certain phone sizes, so make sure you support your phone before you buy. For spring-loaded mounts, make sure they're wide enough to hold your smartphone.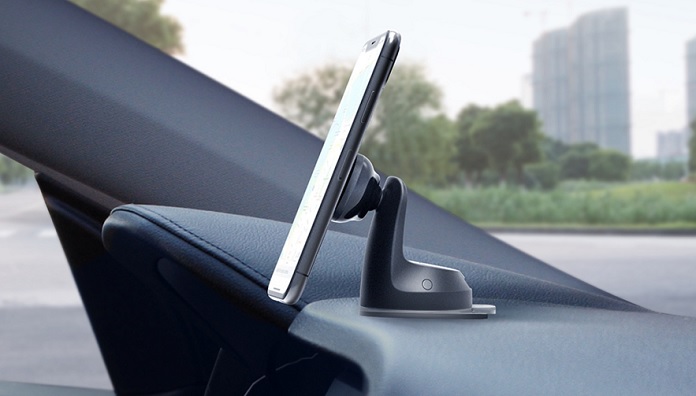 For magnetic mounts, check the maximum weight. And don't forget to consider the size and weight of your suitcase.
Also, look for the place you want to buy it from. The best place to these iPhone Car Mounts is from the china wholesale market
With that in mind, here are our most popular phone mounts for all types of cars and phones.
Verdict
These are the perfect iPhone car mounts for your iPhone. You will not be able to get your cell phone while driving and you will be able to see directions along the way.
 We have been using Kenu Airframe + for several generations of iPhones. You can adjust the size of the iPhone SE. The vent clip rotates and adjusts to a standard thick vent.
It doesn't use magnets, so you don't need a special metal case or plate for your iPhone. Take it out of the car, put your credit card in a vent clip, and you're done!
They have a stand for watching videos. It weighs only 1 ounce, so you can easily put it in your bag or pocket. In addition, Kenu Airframe + comes with a lifetime warranty.