The new US aid package to Ukraine includes a very interesting new reconnaissance UAV, the JUMP 20 VTOL. What is known about this drone?
What is interesting about the JUMP 20 VTOL UAV
The JUMP 20 is a variant of the T-20 tactical unmanned aerial vehicle with vertical takeoff and landing (VTOL), developed and manufactured by Arcturus UAV primarily for the US Navy.
The UAV is used by the Navy for reconnaissance, surveillance, and search and rescue missions. It was first introduced in April 2014 and underwent several test flights in January 2015. The JUMP 20 is ideal for multifunctional operations due to its endurance of 14 hours and good range of up to 185 km. The JUMP 20 does not require a runway and can be set up and operational in less than 45 minutes without the need for additional launch or recovery equipment.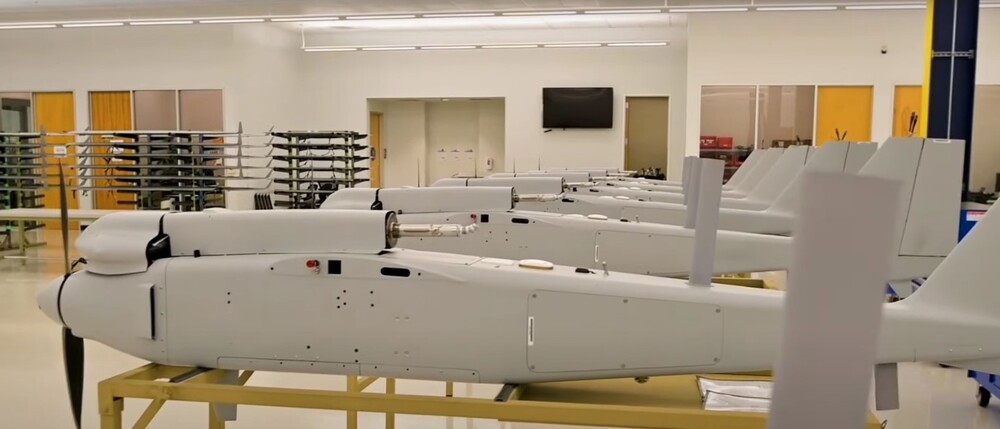 With a payload capacity of up to 30 lbs (over 13 kg), the JUMP 20 offers flexible payload options. The UAV is equipped with state-of-the-art image sensors such as ARCAM 45D, wide-area EO/MWIR, and built-in video tracking, stabilization, and processing. In addition to the multi-purpose payload bay and superior optics, the JUMP 20 is equipped with an autopilot and control system, and is a modular platform that can be customized to meet customers' operational needs and requirements.
Read also: All about the General Atomics MQ-9 Reaper
Interesting facts from the history of the JUMP 20 VTOL UAV
As a result of a tender held by the US Army under the FTUAS program launched by the US Army on October 1, 2021, on August 18, 2022, the JUMP 20 VTOL UAV complex of the American company AeroVironment was selected for the first stage of replacement of RQ-7B Shadow complexes, which were then in service with brigade combat teams. The decision to select the AeroVironment JUMP 20 VTOL UAV was made based on the results of comparative tests of five unmanned systems from different manufacturers selected for the final level of the first stage of FTUAS conducted during the year.
AeroVironment has received an $8 million contract from the US Army to supply one AeroVironment JUMP 20 VTOL (brigade kit) for military testing, with an option for future delivery of seven more. The system consists of six UAVs, a ground control center, data collection terminals and ground equipment.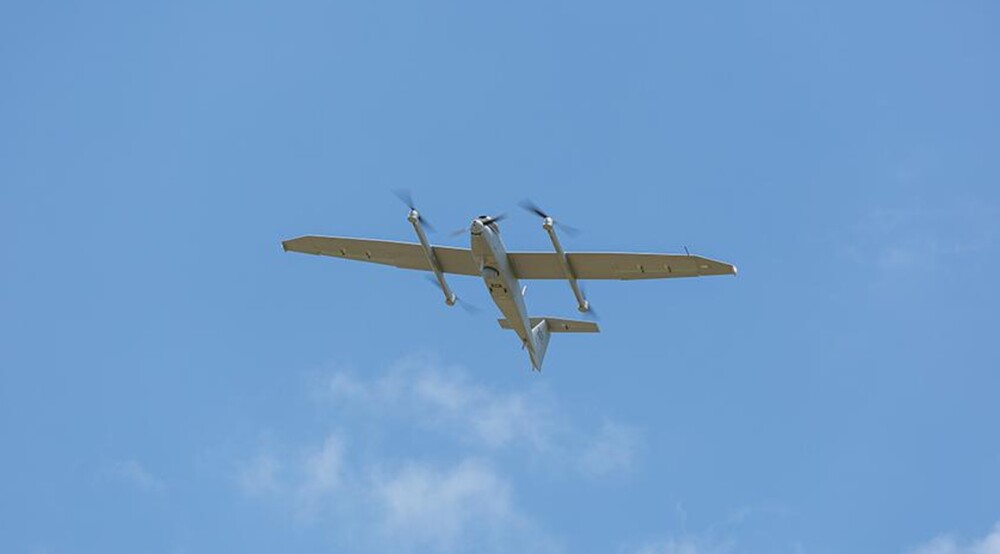 The full replacement of the RQ-7 Shadow UAV is planned for 2025 as part of the second phase (Increment 2) of the FTUAS program. The tender for the second phase of the FTUAS program should be based on the results of the operation of the JUMP 20 VTOL UAV in the troops selected in the first phase.
The developers also offer a variant of the T-20 UAV in a purely aviation version with a catapult launch, which was created in 2009. This variant has higher flight characteristics (flight duration up to 24 hours, ceiling over 6000 m, payload weighing up to 22.7 kg). T-20 UAVs have been purchased by the US and Mexican navies, as well as the US and Turkish intelligence services.
The JUMP 20 VTOL was actually developed by Arcturus, which was acquired by AeroVironment in February 2011. Flight tests of the updated version of the JUMP 20 began in January 2015. According to some reports, a small number of JUMP 20 VTOL UAVs have been used by the US Special Operations Command in Iraq and Afghanistan for several years.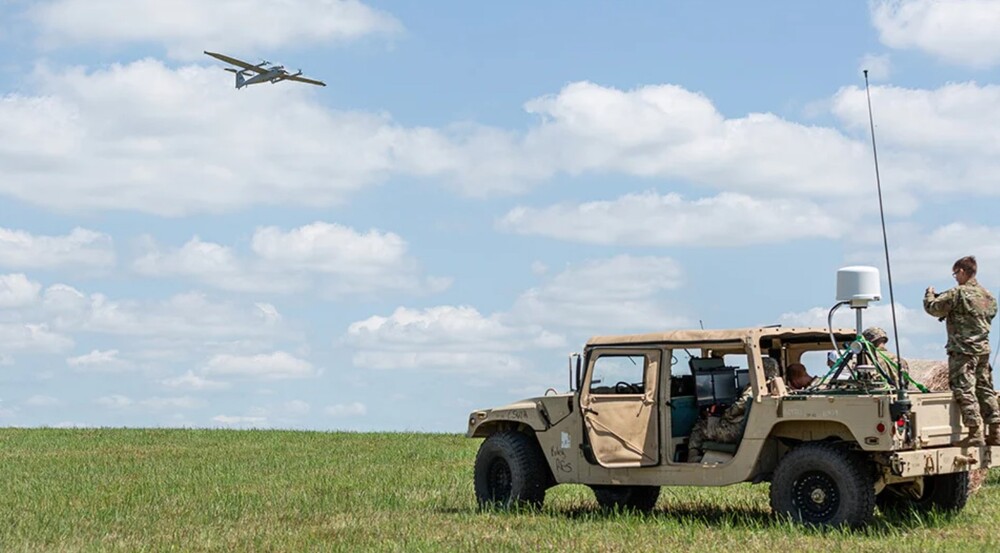 The first batch of drones was purchased by Mexico. The Mexican Navy deployed the JUMP 20 for unspecified missions over Mexico in May 2016, about two months after the UAV was purchased by the country's navy. It was rumored that these UAVs were also used by the Mexican police to track drug trafficking. The JUMP 20 variant has also attracted interest from the Australian Navy, which has purchased several drones as part of its Tactical Unmanned Aerial Vehicle program.
Read also: Invasion of Ukraine: Bayraktar TB2 strike UAV review
About AeroVironment Inc.
AeroVironment (NASDAQ: AVAV) provides technology solutions for the development of robotics, sensors, software analytics and communications that are essential to robotic systems.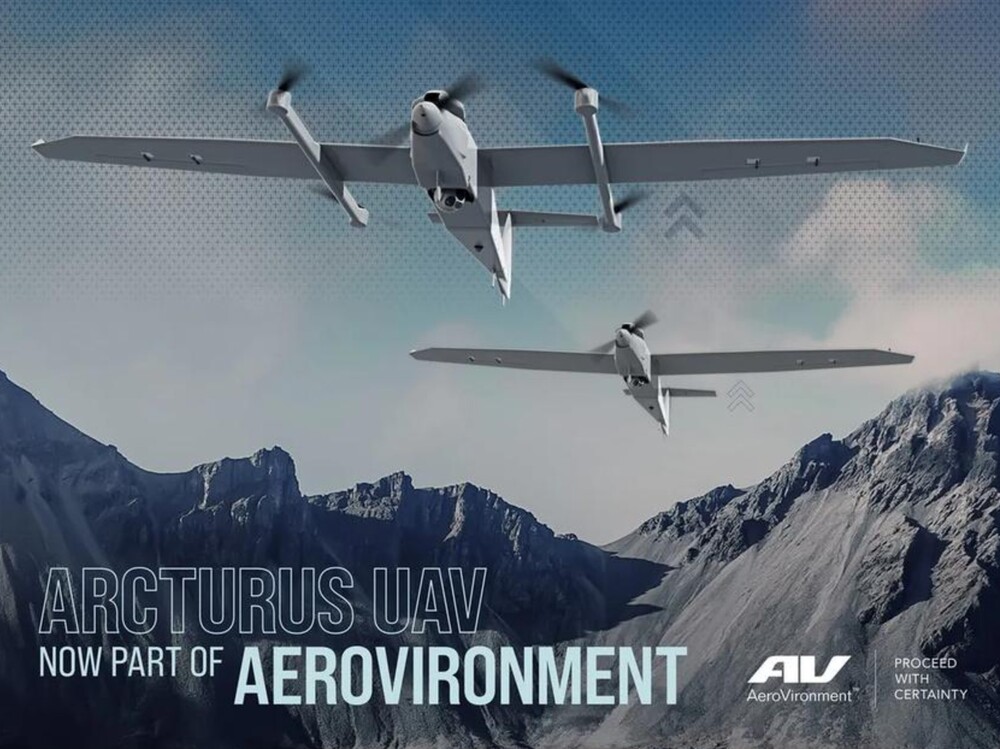 AeroVironment (headquartered in Virginia) is a global leader in intelligent, multi-domain robotic systems for defense, government and commercial customers. For more information, please visit the company's website –  www.avinc.com.
Read also: Switchblade: American kamikaze drones to protect Ukraine
Design and features of the JUMP 20 VTOL
The UAV has a monocoque body made using composite materials. It is supplied with two fixed wings arranged in a high wing configuration and a T-shaped tail fin.
Vertical takeoff and landing capability is provided by dual horizontally mounted propellers on each wing. The UAV's versatility combined with its vertical takeoff capabilities ensures low operating costs and increased fuel efficiency.
The UAV is 2.8 meters long, has a wingspan of 5.6 meters and a maximum takeoff weight of 95.2 kg. The payload weighing 13.6 kg is placed in the cargo compartment located in the central part of the fuselage.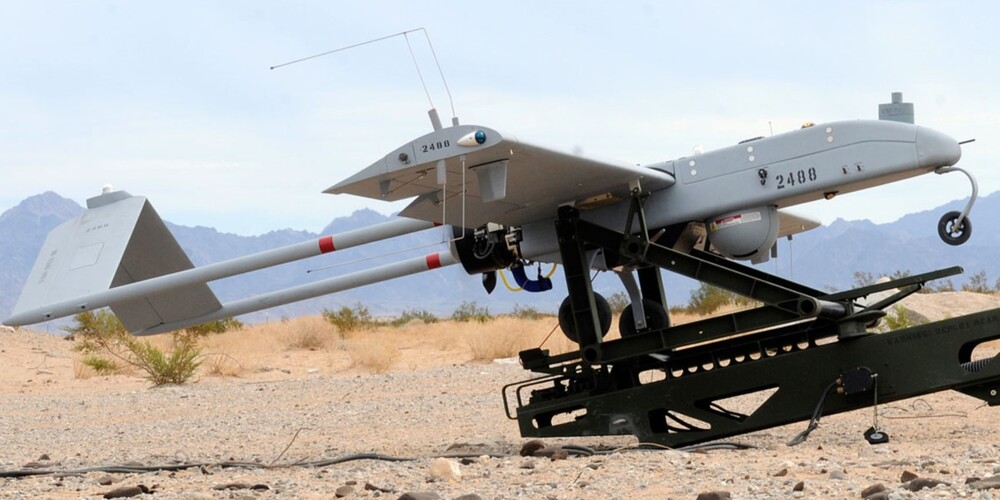 The flight duration is stated to be up to 16 hours, the range is up to 185 km when controlled from a ground station, and the ceiling is over 5100 meters. The JUMP 20 VTOL tactical drone can fly at a maximum speed of 72 km/h, and its practical ceiling is 4572 meters. This UAV can transmit data within 125 km, and at long range, satellite systems must be used. The unmanned system is deployed and ready for use within 45 minutes, including the assembly of the UAV, which is transported in a folded form. It does not require a runway or the use of launch or evacuation equipment.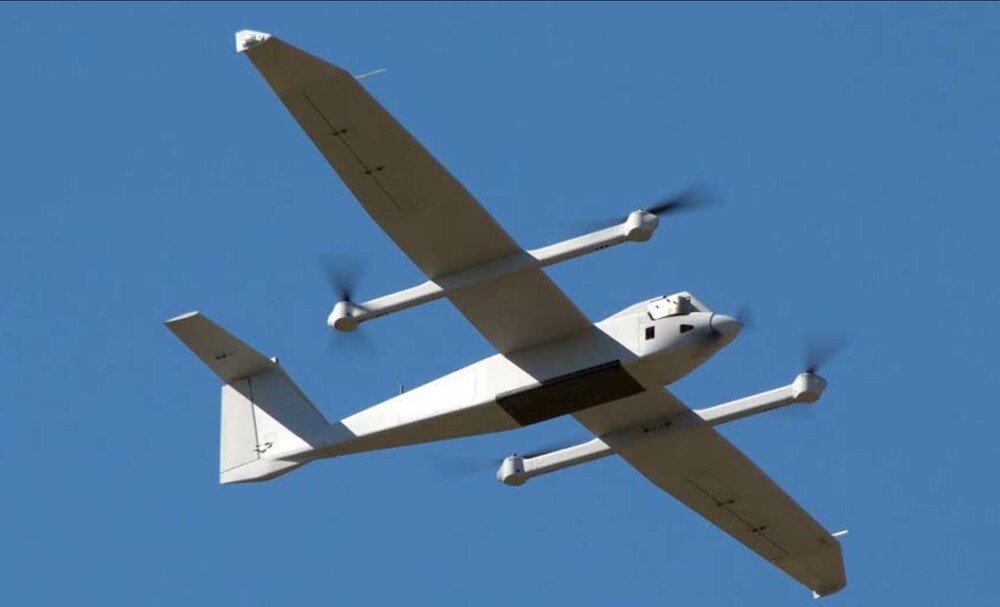 Due to its high autonomy (9 to 16 hours of battery life), long operating range of 185 km (115 miles), and wide customization options, the AeroVironment JUMP 20 VTOL is ideal for multi-mission operations.
Read also: Weapons of Ukrainian Victory: Review of Starstreak MPADS
UAV engine JUMP 20 VTOL
The newest American drone is equipped with a MOGAS 190CC EFI four-stroke gasoline engine and four 190cc EFI electric motors mounted on additional beams.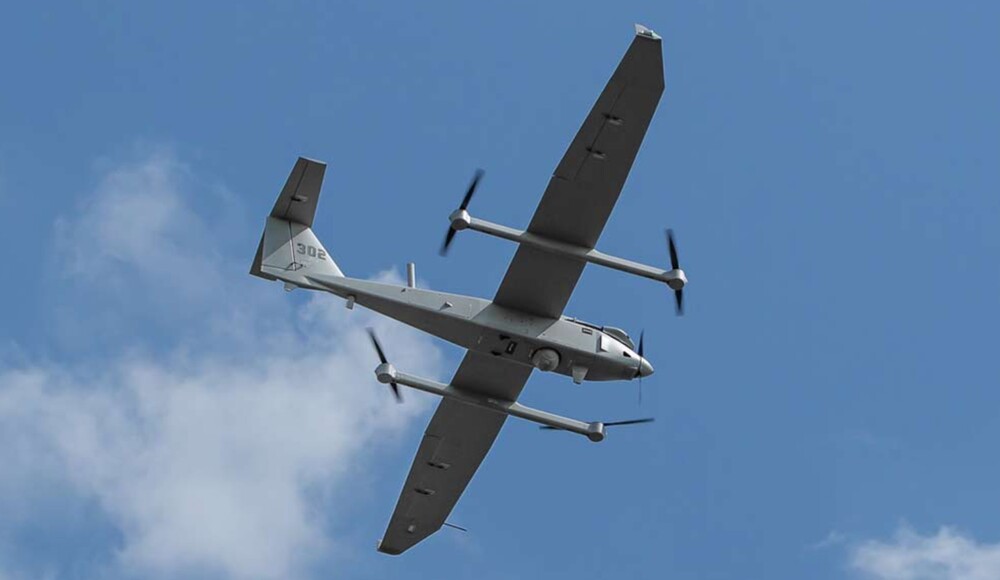 Electric motors power the horizontally mounted propellers during takeoff and landing, while a 190cc gasoline engine drives the nose-mounted twin-blade propeller, providing translational power. The gasoline engine has an overhaul time of 500 hours.
Read also: Weapons of Ukrainian Victory: NASAMS air defense that protects Washington
Control of the JUMP 20 VTOL UAV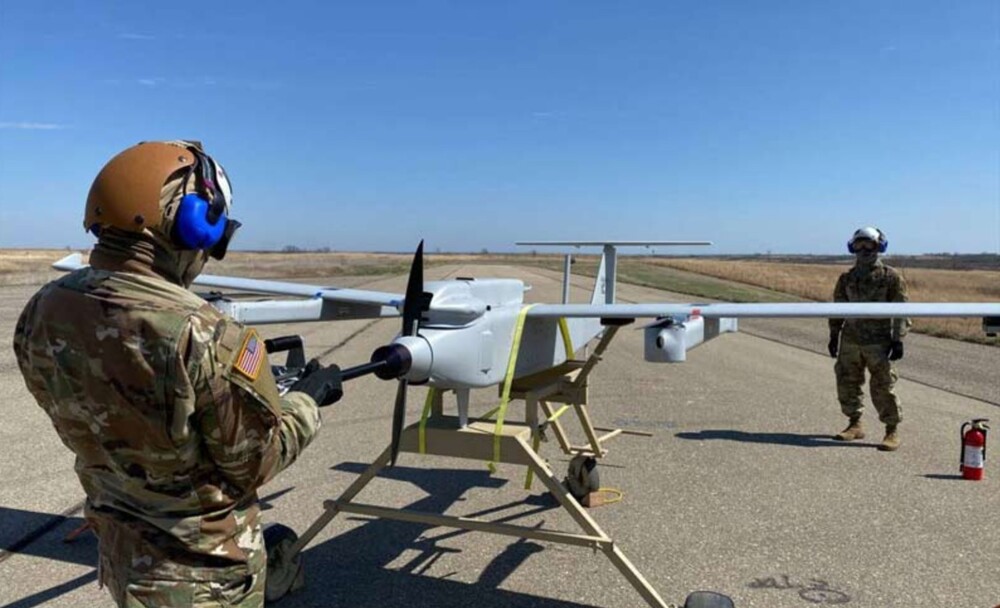 The AeroVironment JUMP 20 VTOL UAV is operated by two operators from a ground control station. Jump 20 VTOL is equipped with an autopilot system and a ground control station.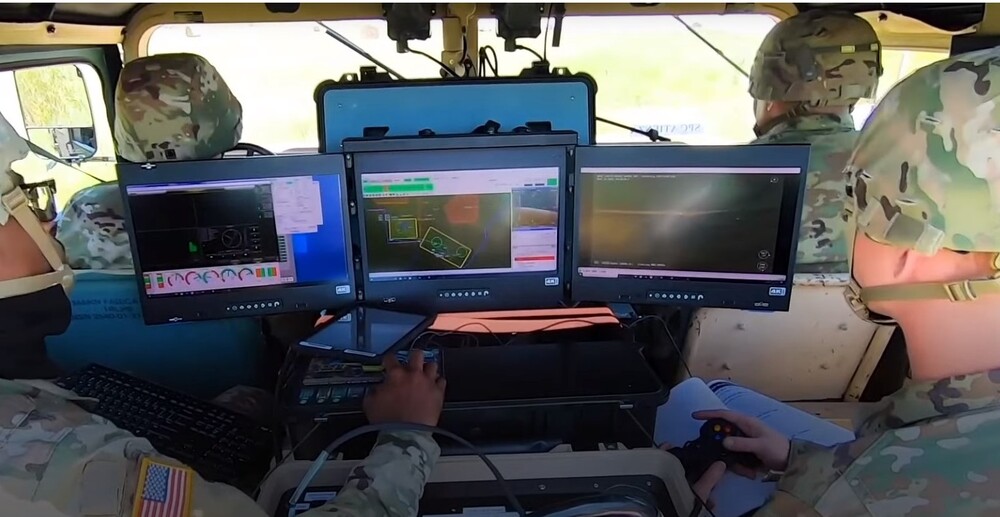 The Piccolo autopilot itself provides fully autonomous flight using a flight control processor and onboard sensors. The flight data is displayed on the computer screens of the portable ground control station, allowing the operator to control the UAV via a data link.
Payload of the JUMP 20 UAV
As I mentioned above, the JUMP 20 UAV is capable of carrying a payload of about 14 kg (to be more precise, the developers claim 13.6 kg).
The standard payload options are gyro-stabilized electronically-optical/infrared imaging systems of the TASE series from Cloud Cap Technology, such as TASE400, TASE400HD, TASE400DXR and TASE400LRS. The EO/IR optical and infrared cameras provide real-time images and video, as well as real-time target tracking, both day and night.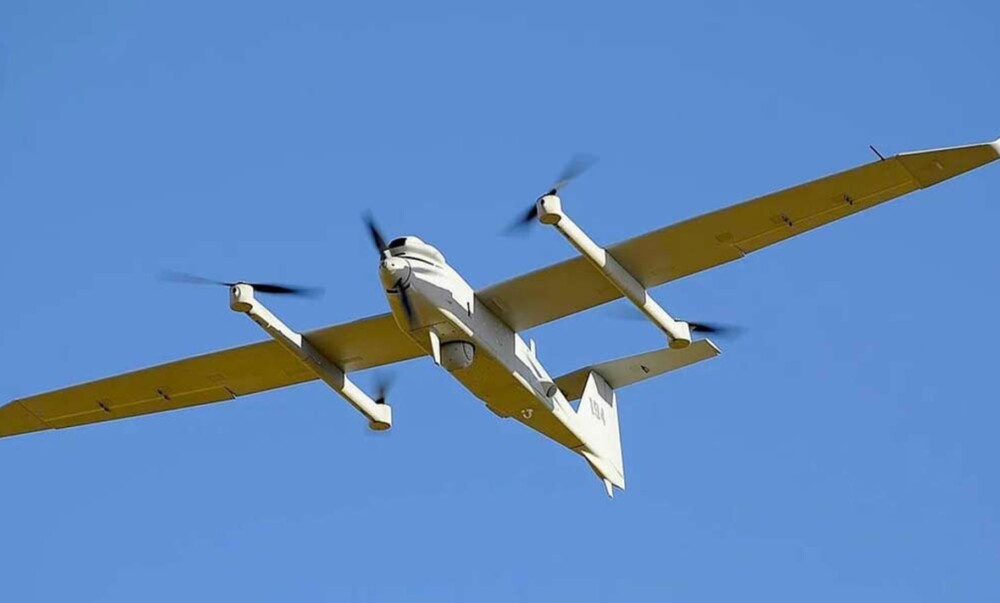 A video data channel operating in L, S or C bands transmits real-time sensor data to the ground control station. Interestingly, the JUMP 20 VTOL UAV is also equipped with other equipment, such as standard navigation lights, COMINT communications intelligence, 3D mapping sensors, LiDAR, synthetic aperture radar, communication relays, and signal tracking intelligence (SIGINT).
Read also: Weapons of Ukrainian victory: ATGM Javelin FGM-148 – ruthless to enemy tanks
Technical characteristics of the JUMP 20 VTOL drone
Length: 2.9 m
Wing length: 5.7 m
Maximum takeoff weight: 97.5 kg
Maximum payload: 13.6 kg
Maximum speed: 72 km/h
Operating range (limited by data transmission range): 185 km
Flight ceiling: 4572 meters
Flight duration: 9 to 16 hours
Engine: MOGAS 190CC EFI
Manufacturer: AeroVironment Inc.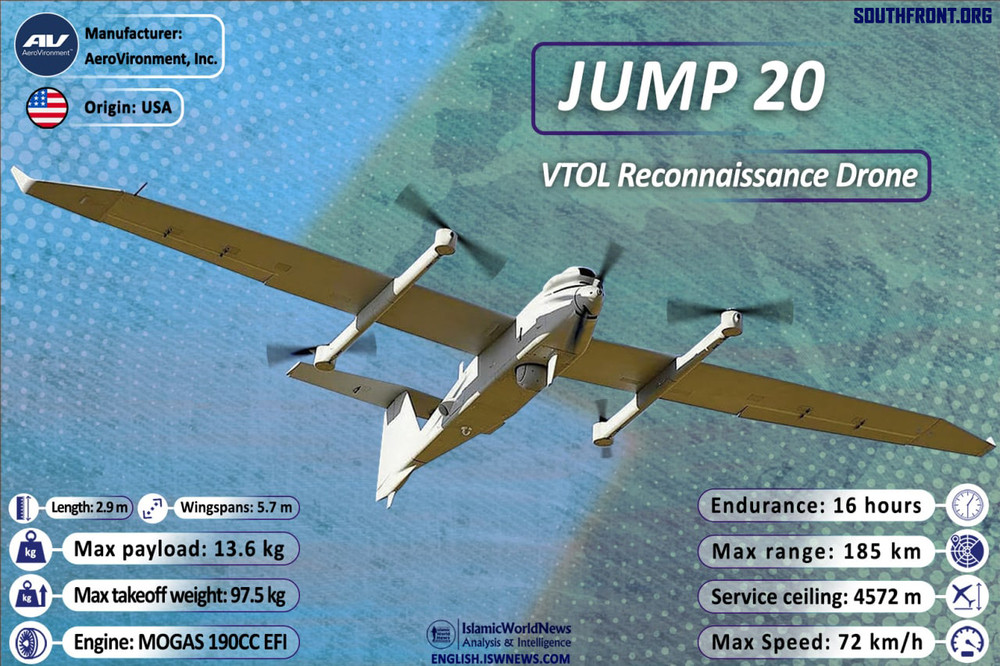 The Russian-Ukrainian war proved that drones are an integral part of modern warfare. It is now hard to imagine defensive or offensive actions without UAVs. Drones can be useful not only for reconnaissance and adjusting artillery fire, but they can also be a formidable weapon in the fight against enemy armored vehicles and personnel.
Read also: Weapons of Ukrainian Victory: JDAM system – How to turn a conventional bomb into a high-precision one
Such a state-of-the-art UAV as the JUMP 20 VTOL will certainly be very useful for our defenders in the fight against the Russian aggressor. We are sincerely grateful to our Western partners, in particular, the United States, for their support and provision of modern military equipment.
We believe in our defenders. The invaders will not escape from retribution. Death to the enemies! Glory to the Armed Forces! Glory to Ukraine!
Read also: