Recently, it became known that Ukraine has received American Oshkosh M-ATV all-terrain armoured vehicles, which are already in service with our defenders. Today we are going to tell you about these armoured vehicles.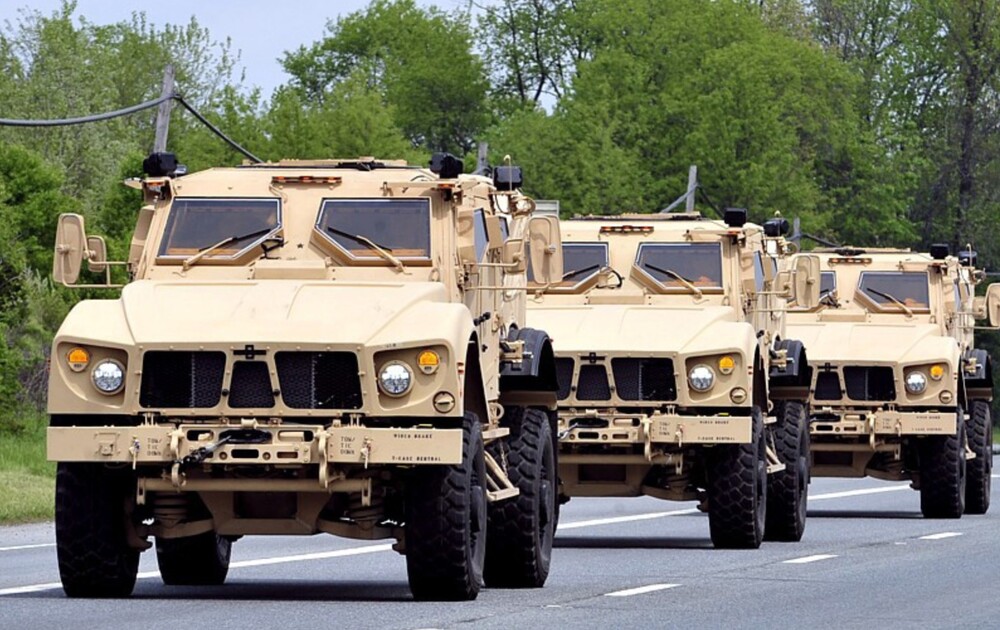 No official announcement of the delivery of these American armoured vehicles has been made, but they were captured on video. This means that the Oshkosh M-ATV all-terrain armoured vehicles are already helping our defenders defend our native Ukraine, so it's time to get to know them.
Read also: Weapons of Ukrainian Victory: Fennek reconnaissance armored vehicles
History of Oshkosh M-ATV creation
The Oshkosh MRAP All-Terrain Vehicle (or M-ATV) is a medium combat tactical armoured vehicle. It was specifically designed for use by US forces in Afghanistan. It is an all-terrain armoured vehicle with a 4×4 wheel configuration that is currently in service with the US Army.
Years of experience in combat operations in Iraq and Afghanistan have shown that light armoured vehicles are extremely vulnerable to enemy IEDs (improvised explosive devices). The basic HMMWVs had insufficient protection, which forced the development of programmes to strengthen the system.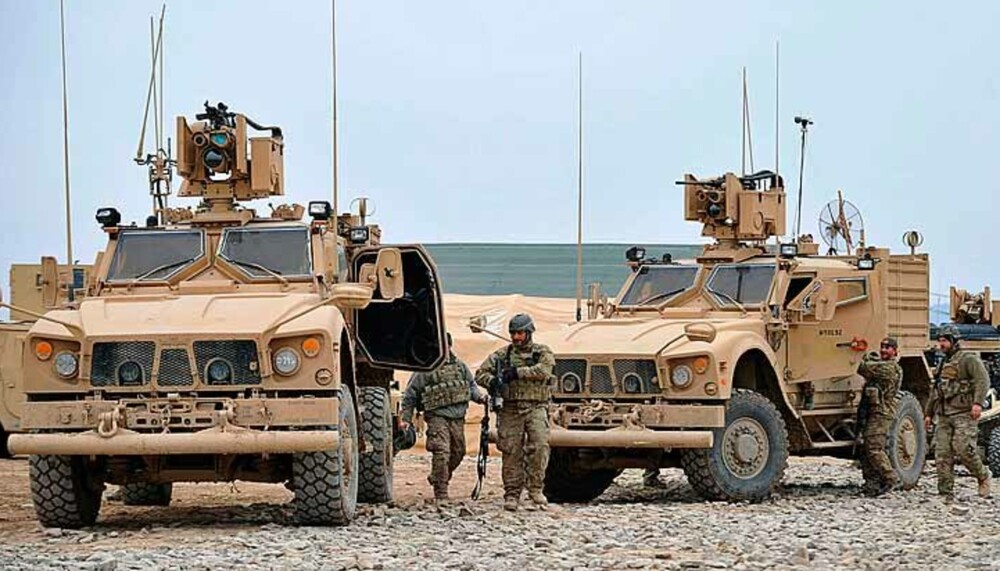 But some successes in this area still did not solve the problem fundamentally, so programmes were adopted to develop special mine-resistant vehicles known as MRAPS. In developing these vehicles, the main focus was on ensuring the survivability of the crew and the system. The design and materials are as robust as possible for military vehicles, while providing some of the amenities of civilian sedans. However, it is worth noting that previous generations of MRAPs used in Iraq proved too heavy for Afghanistan's dirt roads, especially in mountainous terrain. Therefore, in 2008, the issue of developing a new vehicle arose.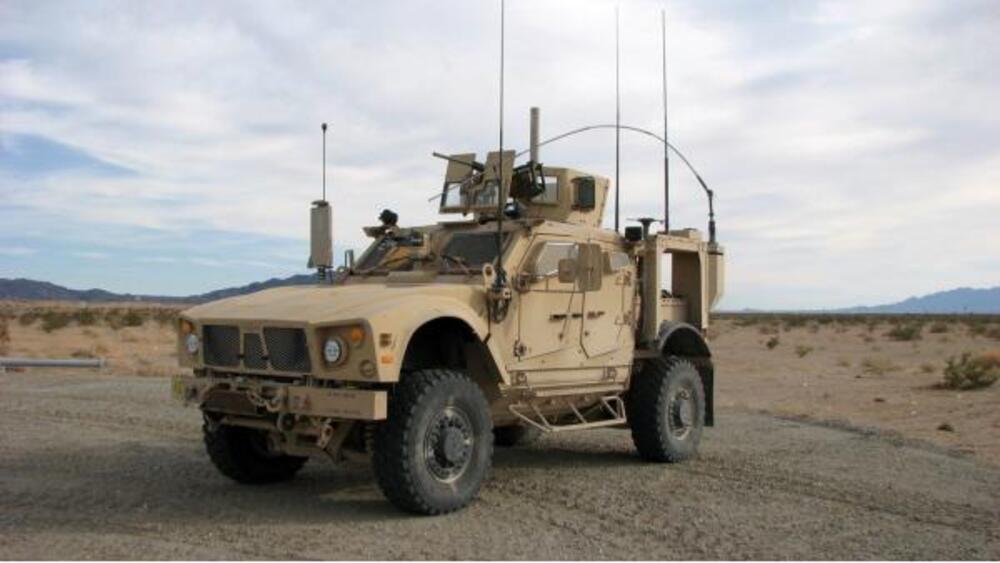 The result was the impressive Oshkosh M-ATV, a vehicle that combined the defensive qualities of its large four- and six-wheeled counterparts with the mobility of smaller vehicles. This vehicle also proved useful in urban combat.
On 30 June 2009, the Oshkosh M-ATV was selected from five MRAP options and was declared the winner of a competition that resulted in a $1.060 billion contract with Oshkosh Defence to supply 2,244 armoured vehicles to the US Army. The Oshkosh armoured vehicle was selected for its excellent survivability characteristics, including mine protection, off-road capability, affordable production and ease of maintenance. The first few Oshkosh M-ATVs made their debut in Afghanistan around October 2009. Since the early 2010s, the M-ATV has been in service with the US military to replace the famous HMMWV (Humvee) series of armoured vehicles.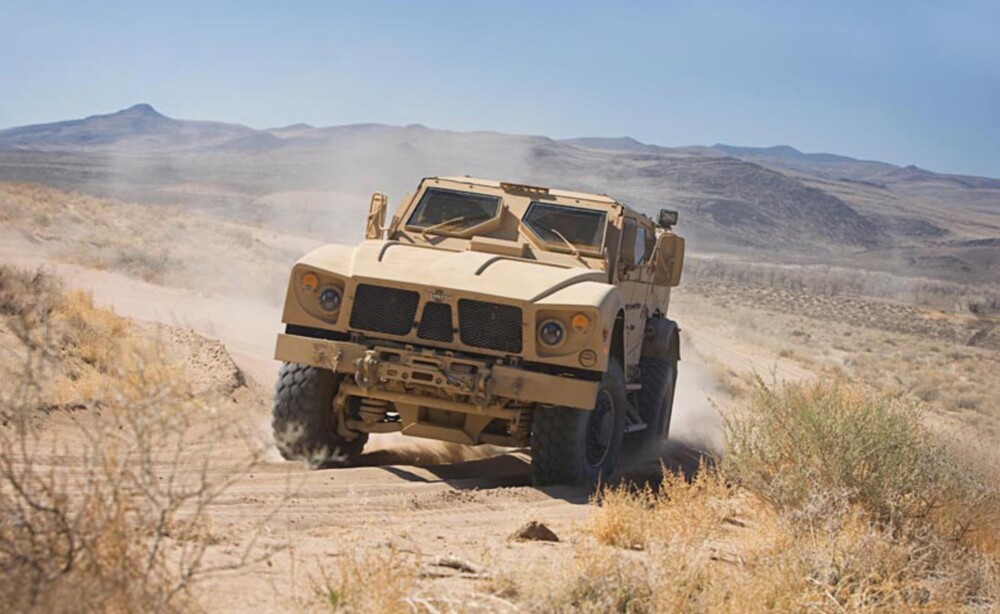 A follow-on order was received for an additional 1,700 Oshkosh M-ATV armoured vehicles. Later, the Pentagon decided to order another 352 mine-resistant vehicles, bringing the total number to 4,296. In 2012, the United Arab Emirates ordered 750 of these combat vehicles. And now these all-terrain vehicles have been delivered to our Armed Forces.
Read also: Weapon of Ukrainian Victory: German Self-Propelled Howitzer Boxer RCH 155
Exterior of Oshkosh M-ATV
The exterior design of the M-ATV is typically utilitarian. The Oshkosh M-ATV most often has a basic monochrome desert colour scheme. The Oshkosh M-ATV is mounted on the MTVR (Medium Tactical Vehicle Replacement) chassis, a 7-tonne 4×4 all-terrain system used by the US Army and National Guard. This gives a 16-inch clearance under the chassis.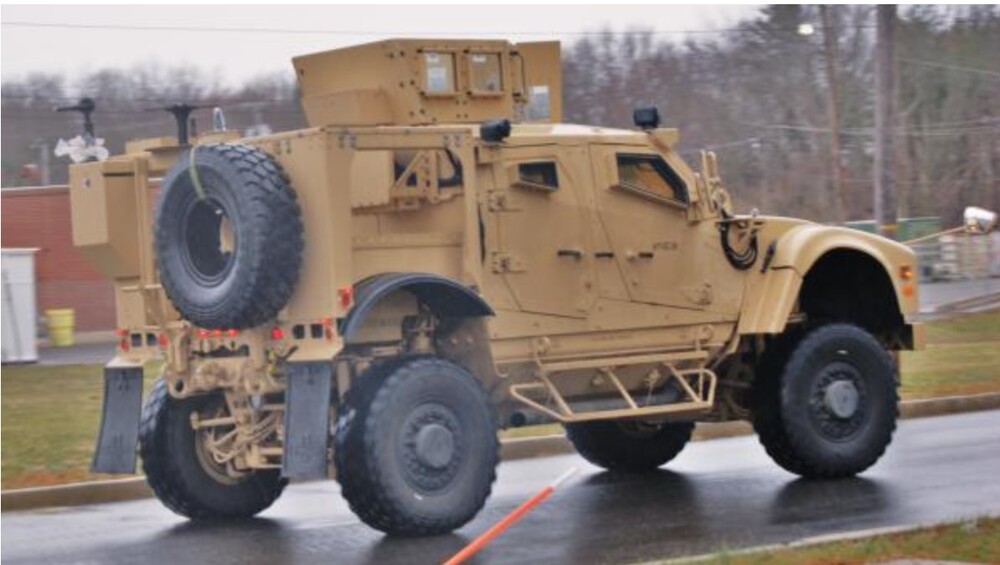 The V-shaped bottom of the hull protects the crew from explosions. Even with 2 punctured wheels, the M-ATV can travel almost 50 km at a speed of 50 km/h. With a punctured engine cooling system, hydraulic system, and engine oil leakage, the vehicle can travel at least 1 km.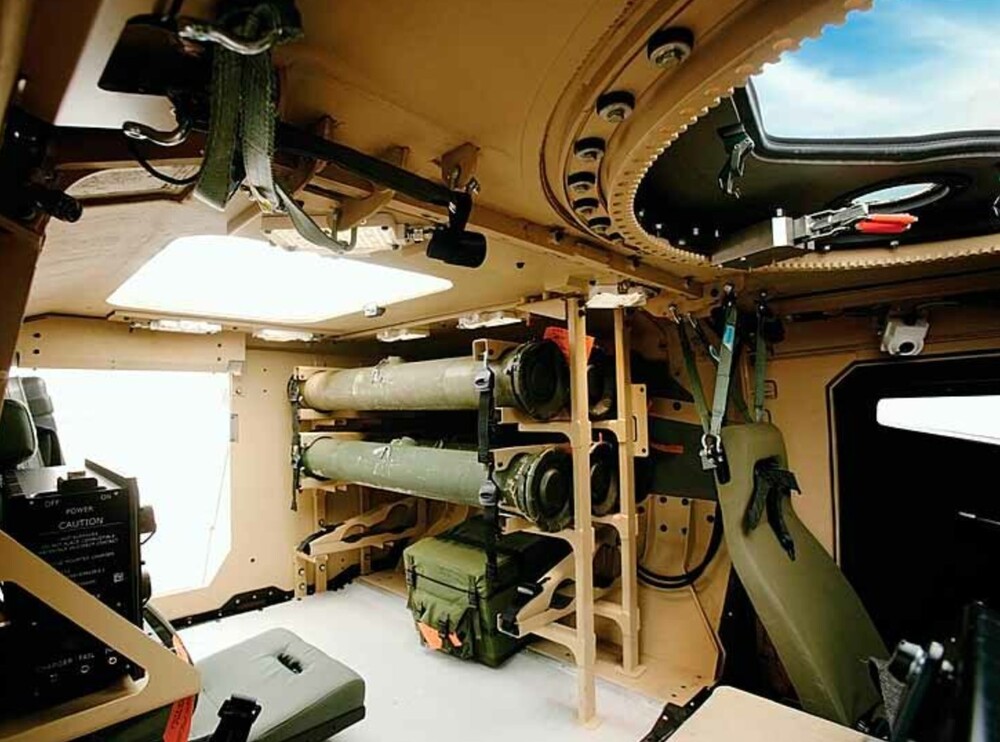 The front door with double hinges opens in the normal way, while the rear door opens to the rear. The cab has flat sides and a flat roof. There is a turret on the roof where weapons are mounted.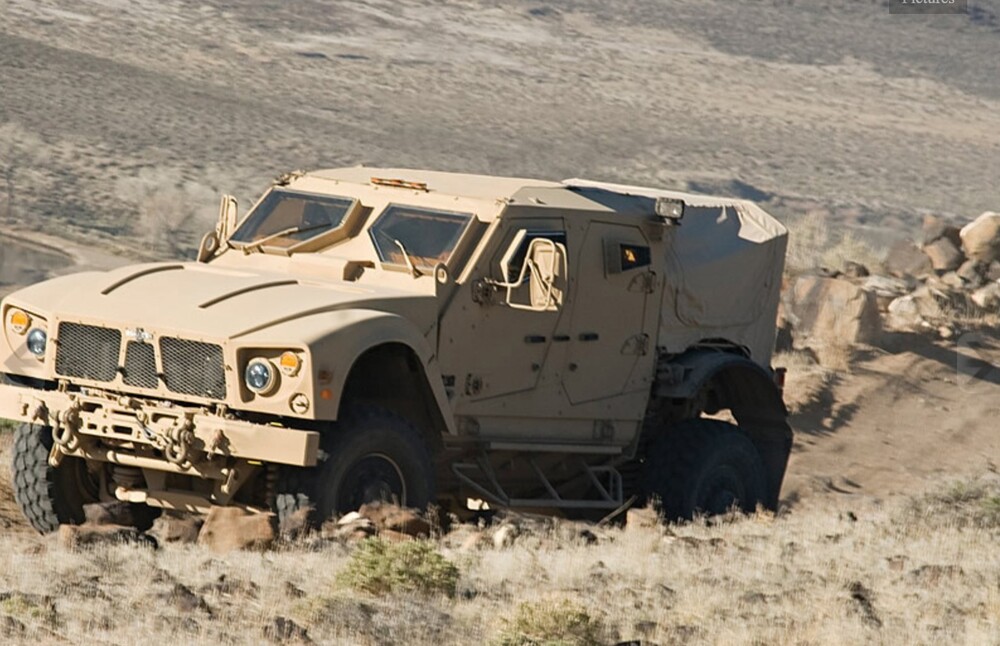 The vehicle has a gross vehicle weight rating of approximately 25,000 lb (approx. 11,500 kg) and a gross vehicle weight rating of 32,500 lb (14,742 kg). Despite this weight, the Oshkosh M-ATV can be transported by C-130 Hercules aircraft or CH-53 and CH-47 helicopters.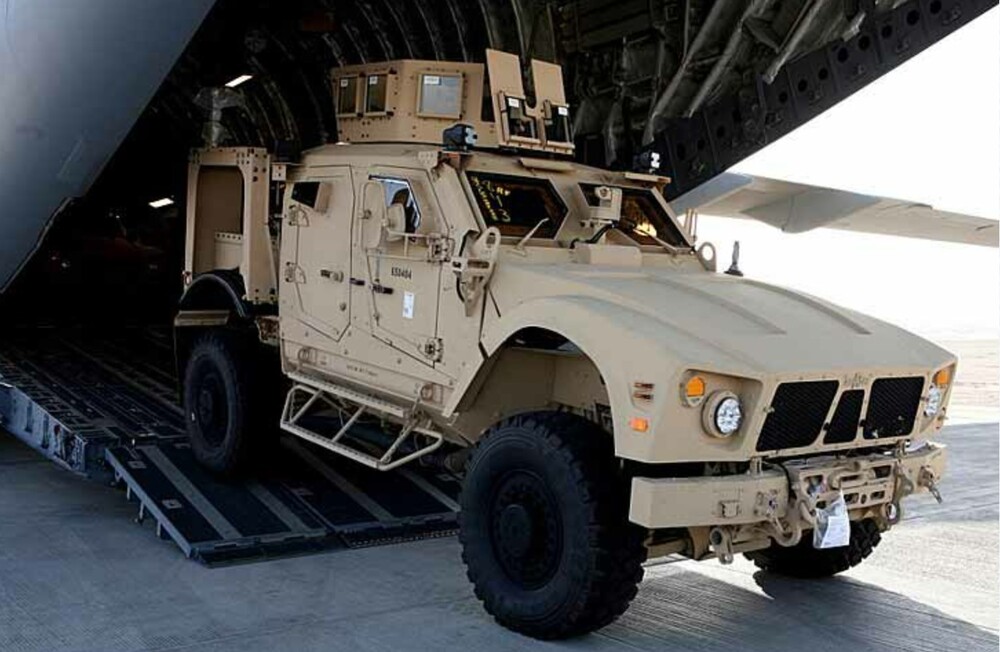 Read also: Weapons of Ukrainian Victory: Iris-T SLM for Ukraine from Germany
Reliable armour from Plasan
The Oshkosh M-ATV provides superior crew protection through the use of an armour system from Plasan North America. More than 5,000 modern MRAP and Armoured vehicles are equipped with armour from this manufacturer.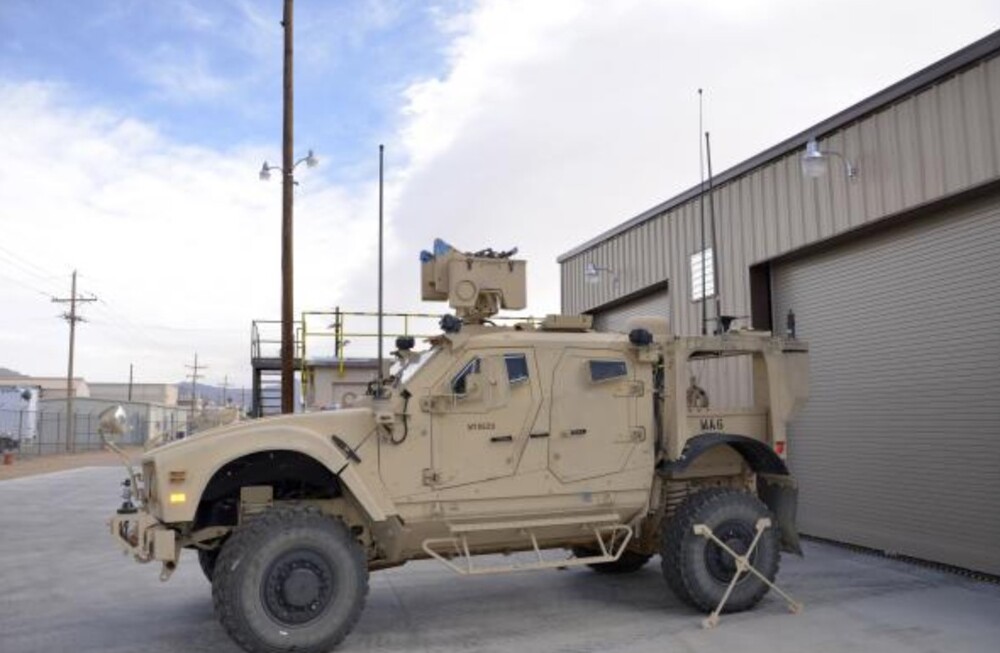 The hull armour is similar to that of the SOCOM/USMC JLTV (Joint Light Tactical Vehicle) armoured vehicle system of the US Army.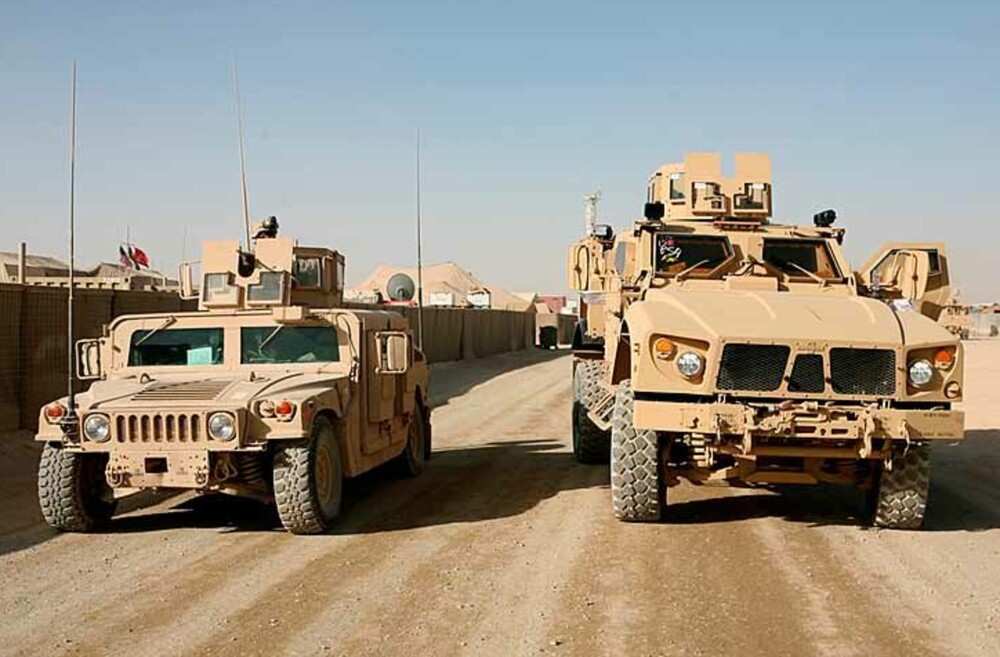 The Oshkosh M-ATV uses the Plasan V-shaped armoured hull, which provides protection for passengers against improvised explosive device attacks. The armour is made of a composite material that provides maximum protection for the crew and personnel of military units. By the way, it can accommodate up to five people inside, including a gunner on the roof.
Read also: Weapons of Ukrainian victory: French Crotale SAM
Powerful engine
Oshkosh M-ATV is powered by the Caterpillar C7 engine. This is a 7.2-litre single-row 6-cylinder turbo diesel engine that develops up to 370 hp. The engine is mated to a 6-speed Allison 3500SP series automatic transmission, which has a "manual" shift, a system that has some elements of a manual transmission. The suspension system is an independent 4×4 TAK-4 system, in which two large reinforced coil springs are mounted on the axle.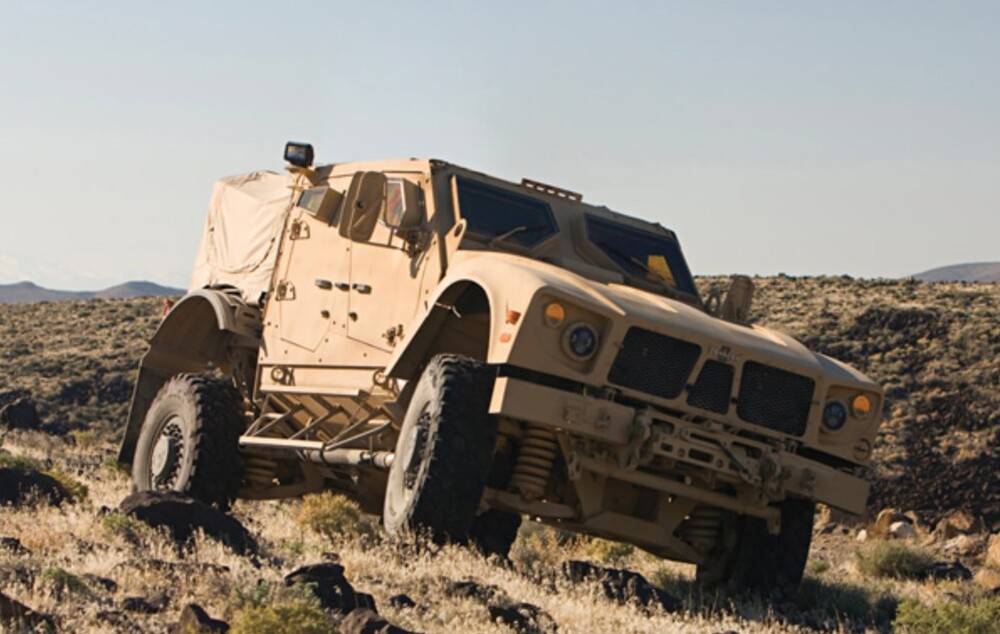 The machine is equipped with an anti-lock braking system as well as an anti-skid system. The crew cab is equipped with air conditioning and cabin heating, and has a payload of about 4000 lb (1800 kg). According to the technical specifications, the maximum speed reaches 105 km/h on the highway, and the operating range is about 515 km.
The engine is designed to ensure continuous operation and withstand direct fire from small arms up to 7.62 mm. The tyres are designed to withstand an additional 48 km of damage thanks to an integrated dual-channel central tyre pressure system with four terrain settings.
Read also: All about the General Atomics MQ-9 Reaper
Armament of the Oshkosh M-ATV
Like other all-terrain armoured vehicles of this class, the Oshkosh M-ATV is heavily armed and can adapt to the evolving needs of the mission. The roof-mounted turret can be fitted with various weapons systems from the US Army's arsenal. The Oshkosh M-ATV's design is attractive because it can be fired both directly and remotely from the cockpit to protect the gunner.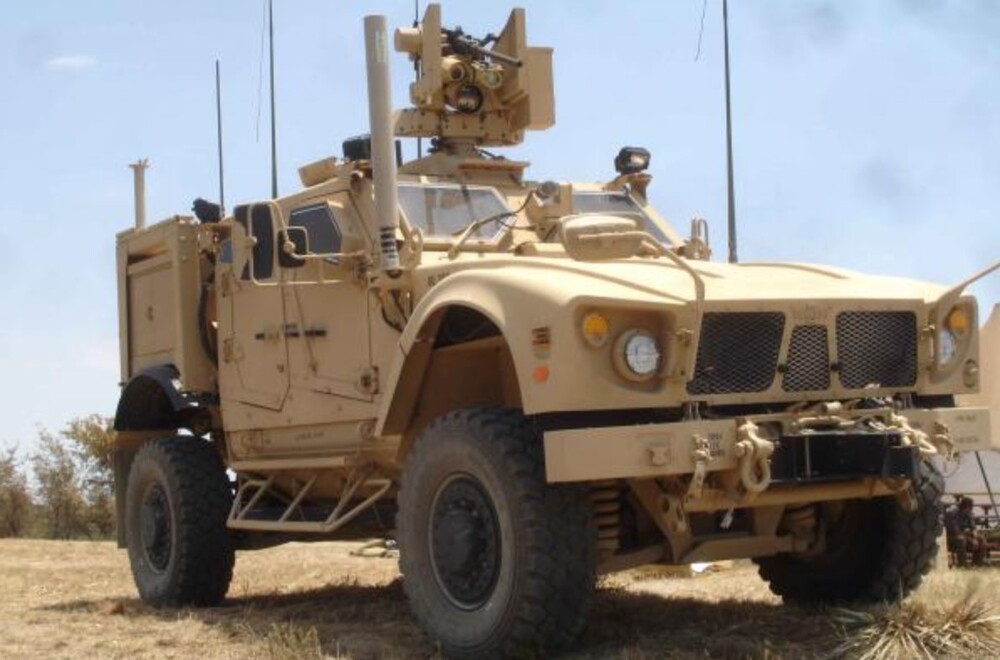 Weapons systems that can be fitted to the Oshkosh M-ATV include the M240 7.62mm general purpose machine gun, the Mk 19 40mm automatic grenade launcher and the BGM-71 TOW anti-tank missile system. This formidable armament means that the vehicle can be used with equal effectiveness against enemy infantry, buildings, light armoured vehicles and tanks, inflicting maximum damage.
Read also: Weapons of Ukrainian Victory: ACMAT Bastion armored personnel carrier
Tactical and technical characteristics of Oshkosh M-ATV
Crew: 4+1
Hull length: 6,24 м
Beam: 2,49 м
Height: 2,67 м
Weight: 14,742 tonnes
Armour: Plasan Composite MRAP steel armour with thicknesses from 13 mm to 50 mm
Armament: 7.62 mm M240 machine gun, 40 mm Mk 19 automatic grenade launcher and BGM-71 TOW anti-tank missile system
Engine: 7.2 Liter Inline-6 Caterpillar C7 Turbodiesel (370 hp)
Maximum speed: 105 km/h
Range: 515 km.
The Oshkosh M-ATV is highly mobile and can move at high speeds in any type of terrain. It is also equipped with special systems that enable it to move through water, cross water obstacles, and carry cargo. All these characteristics allow the Oshkosh M-ATV to successfully perform tasks related to reconnaissance, combat protection and other activities on the battlefield.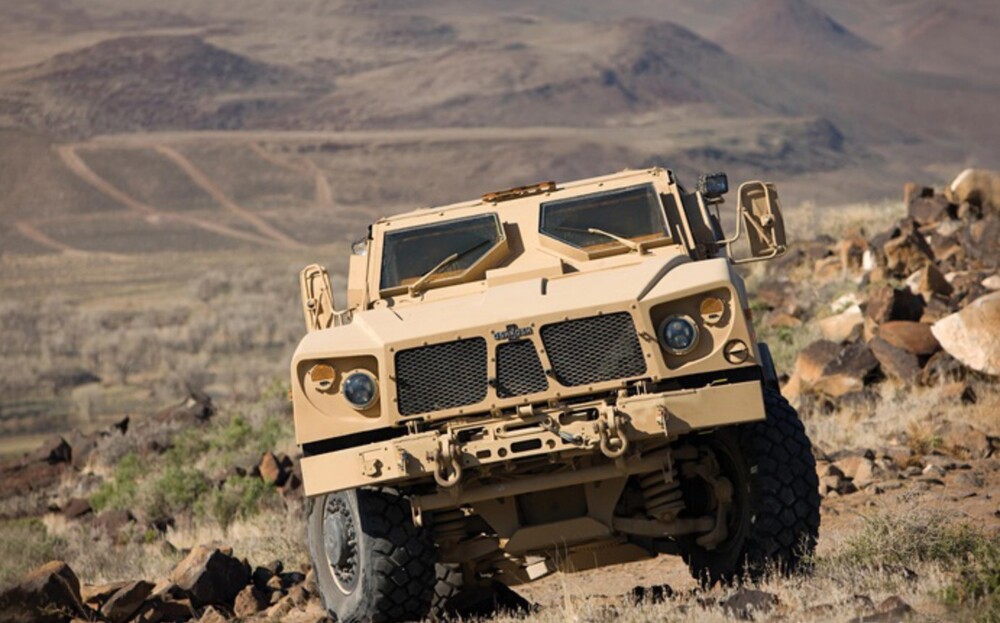 I am confident that such reliable and protected equipment is essential for our defenders on the front line. That is why we are sincerely grateful to our Western partners, in particular the United States, for their support and supply of modern military equipment.
We believe in our defenders. The invaders will not escape from retribution. Death to the enemies! Glory to the Armed Forces! Glory to Ukraine!
Read also: