With the help of Ukrainian anti-tank missile system Stugna-P, our Armed Forces are inflicting devastating damage to the tank units of Russian invaders. Today we will find out what this complex is.
War in Ukraine continues. The occupants are ruthlessly destroying peaceful households, schools, kindergartens, hospitals, killing women and children. But our cities do not give up, our Armed Forces are unwavering in defense and inflicting devastating blows in retaliation. Of course, this would not be possible without modern weapons. We have already written about some of the weapons that Ukraine has received from Western partners. Bayraktar, Javelin and other modern weapons are successfully destroying vehicles and the orcs as well. The Ukrainian army has set a kind of effectiveness record for the use of Javelin anti-tank systems. 100 accurate hits on target out of 112 shots. Even US and NATO military experts are surprised.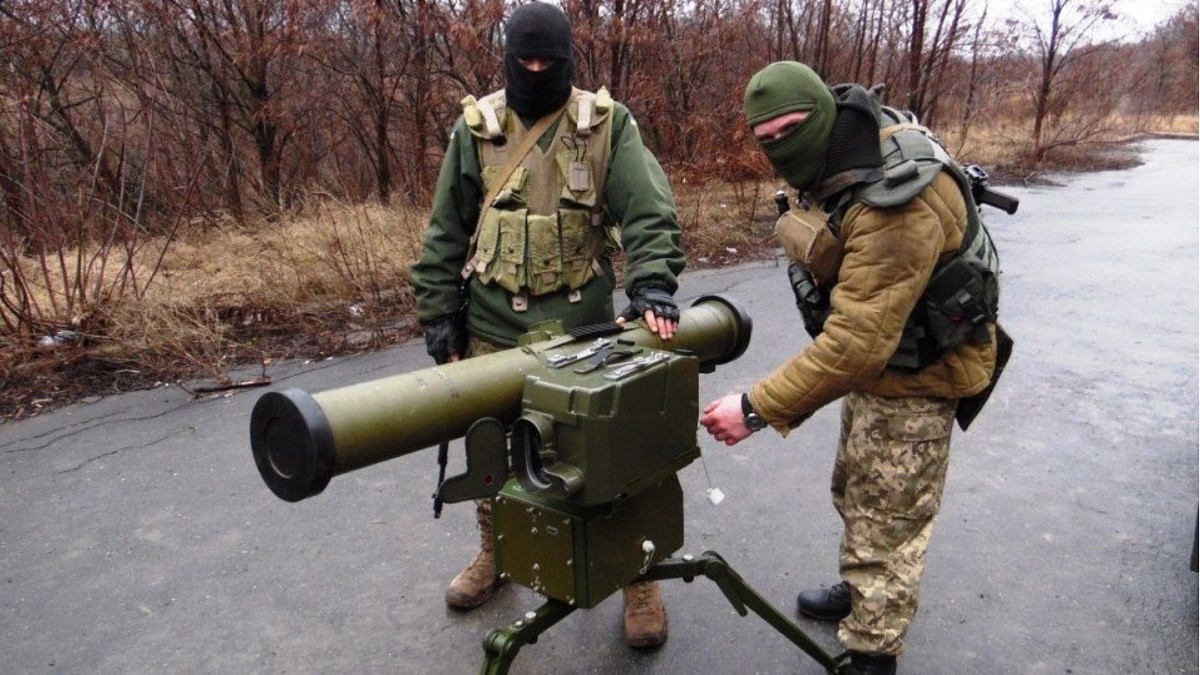 But today we will talk about domestically produced weapons. Yes, Ukraine is also developing state-of-the-art military equipment. We are talking about the anti-tank missile system 'Stugna-P', which has already proved itself quite effectively in military encounters.
Read also: Weapons of Ukrainian victory: ATGM Javelin FGM-148 – ruthless to enemy tanks
What is Stugna-P?
Stugna-P, also known as Skif in export modification, is an anti-tank missile system developed and manufactured in Ukraine and able to compete with foreign munitions of the same class. The anti-tank missile system was developed by State Kyiv Design Bureau Luch in the mid-2000s. Initially, the ATGM was called 'Skif'. But after many years of trials and tests, the system was adopted by the Armed Forces of Ukraine in 2011 as the Stugna-P ATGM.
In 2019, the Ukrainian military were provided with around 50 launchers, and 50 new ATGMs were ordered. Subsequently, the missile system became available for export by Ukroboronprom as Skif. In 2022, after the Russian invasion, some Skif launchers, originally manufactured for export customers from the Middle East, were delivered to the Ukrainian armed forces. Currently, Skif and its sister Stugna-P are widely used by the Ukrainian military. These anti-tank missiles have already destroyed numerous russian tanks and armored vehicles and have proven themselves in real combat conditions.
Video: The crew of the Ukrainian ATGM Stugna-P destroys 4 Russian tanks in a row in a few minutes:
Read also: Invasion of Ukraine: Bayraktar TB2 strike UAV review
What can Stugna-P do?
The anti-tank missile system is capable of hitting targets from 100 m, its maximum range reaches impressive 5,000 m, but at night it is limited to 3,000 m. Stugna-P missile can reach its  target, whether it's a tank, an APC or a fortification, in 10 seconds, although the total flight time covering the maximum distance is 25 seconds.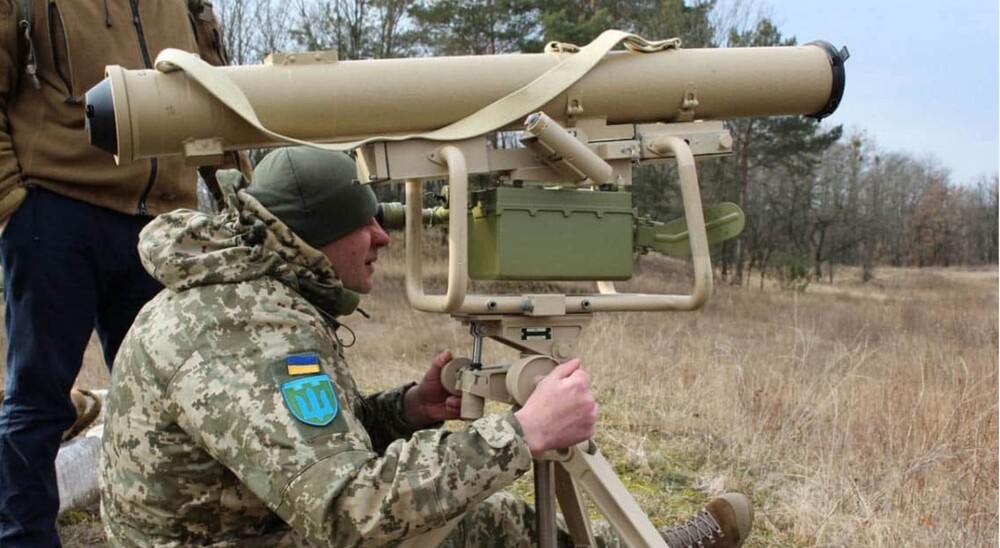 The missile, which is a part of the Stugna-P complex, is designed to engage T-55-type tanks or MT-12 anti-tank artillery, stationary and moving modern armored vehicles with combined, incomplete or monolithic armor, including ERA (explosive reactive armor). ATGM can also be used against munition depots, tanks in trenches and lightly armored objects. No one will be able to hide from this cunning guided missile. In addition, Stugna-P is capable of destroying slow-moving air targets at low altitudes, such as drones and helicopters. The laser-guided system has a range of 4,000 m and can pierce armor up to 800 mm. Anti-tank missile system has a range of operating temperatures from -40° to + 60°, thus it can be used both in severe frosts and heat.
That is, the Stugna-P missile is capable of destroying stationary and mobile armored targets, protected by state-of-the-art composite and explosive reactive armor, and is suitable for both ground-to-ground and ground-to-air use, making it capable of shooting down even helicopters and drones. This component of the Ukrainian ATGM is in now way inferior to the well-known missile systems Javelin and Stinger. Our military has been convinced of this many times and adores our Stugna-P anti-tank missile system.
https://youtu.be/-27mWYCtagM
Read also: Switchblade: American kamikaze drones to protect Ukraine
Launcher
ATGM Stugna-P is known for its simplicity of design. Both the rocket launching tube and the fire control system are mounted on a small stabilized folding tripod. The missile's fire control system is a 15-kilogram, box-like guidance unit combined with a SLX-Hawk thermal imaging camera. The thermal imager is offered as an additional option for ATGM operators.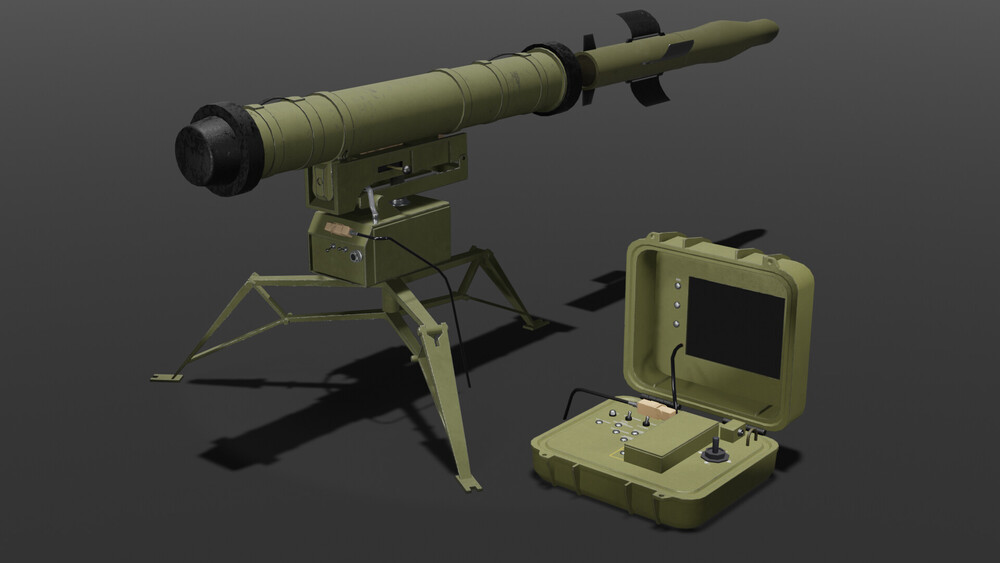 The Stugna-P launcher consists of a tripod, a missile container, a guidance device and a computer used to control all firing operations, which allows the operator to remotely control the launcher from a safe distance of up to 50 m. The PN-I laser sighting system can be used in day and night conditions with a range of 50 to 5000 m. PN-I weighs 17.2 kg and has a television surveillance and aiming system, laser rangefinder, laser guidance system and missile axis control system.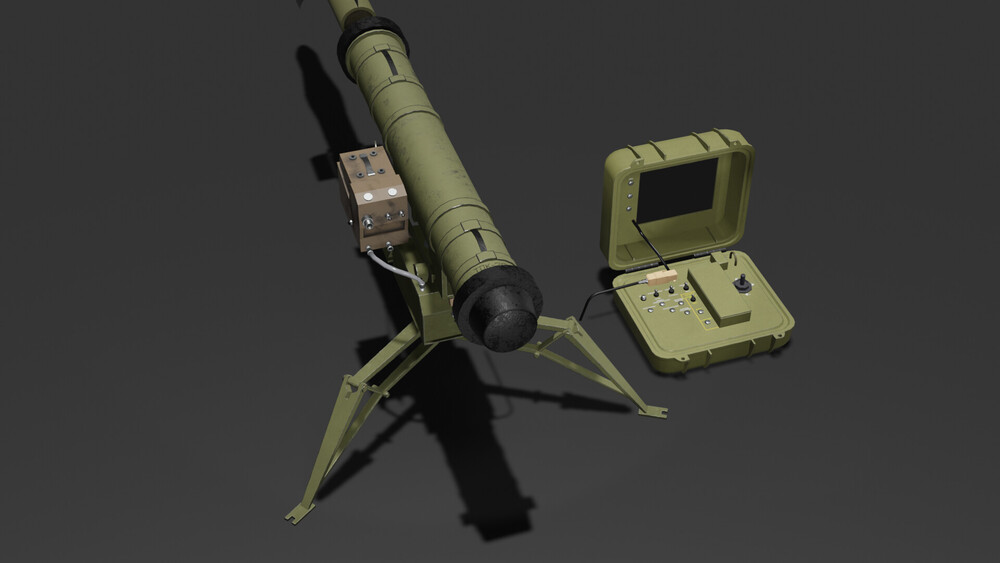 Missile
Stugna-P can launch 130 mm and 152 mm missiles, the most common of which are guided missiles RK-2S, RK-2OF, RK-2M-K and RK-2M-OF. That is, operators have a choice of two types of missiles: 130 mm RK-2C (HEAT tandem), RK-2OF (HE-FRAG) and 152 mm RK-2M-K (HEAT tandem) and RK-2M-OF (HE-FRAG). The claimed armor penetration of the RK-2M-K is 1,100 mm behind the Explosive Reactive Armor (ERA), indicating that it can pierce the armor of most known tanks like a hot knife cuts butter.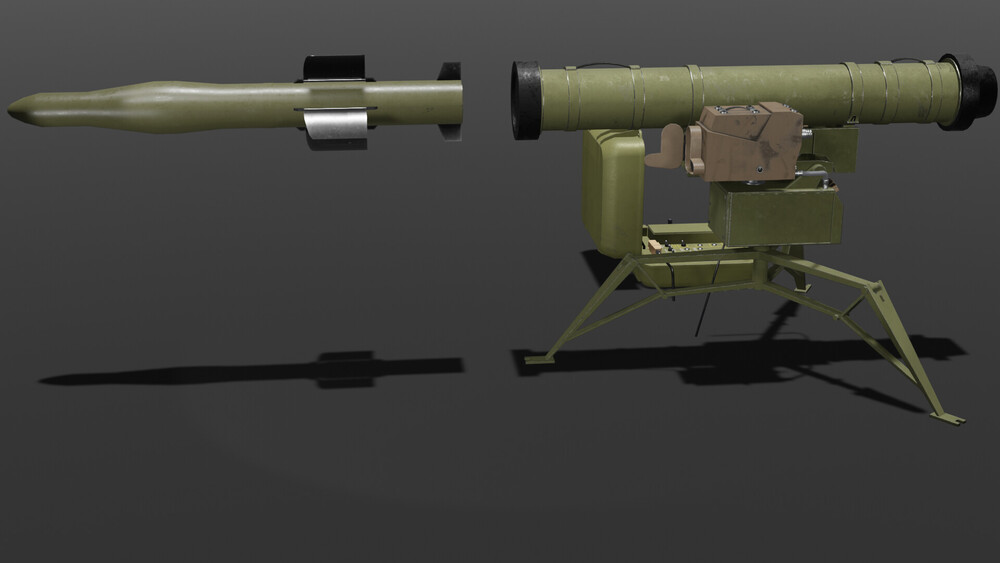 The missiles themselves can be equipped with different types of warheads, including tandem cumulative, high-explosive or thermobaric. The Stugna-P missile uses semi-active laser guidance, and thanks to its tandem cumulative warhead, it is able to pierce reactive armor of 800 mm. The missile can hit targets at a distance of 100 to 5000 m, the flight time to the maximum range does not exceed 14.3 seconds. The rocket has a length of 1360 mm and a weight of 29.5 kg.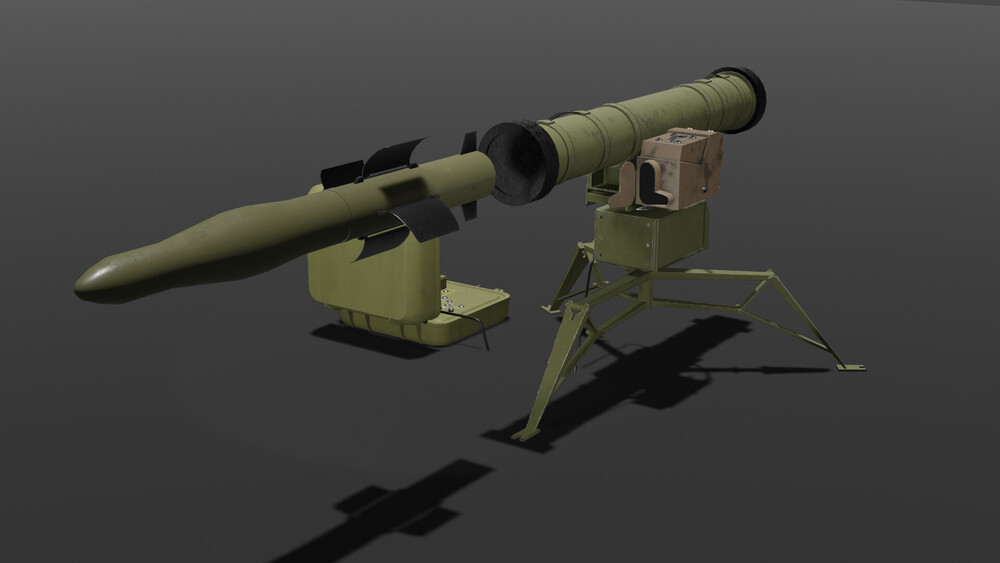 Missile guidance and engaging targets
According to our military, Stugna-P anti-tank missile system has a very cunning way to fight enemy tanks, infantry fighting vehicles, armored personnel carriers, armored vehicles and manpower, which allows the operator to stay in relative safety. The fact is that the anti-tank missile system has a separate control panel, which is carried in a special suitcase. Instead of firing the system manually, the operator can deploy Stugna-P and then control it from a distance of up to 50 m. That is, set the launcher in one place, and control it from another.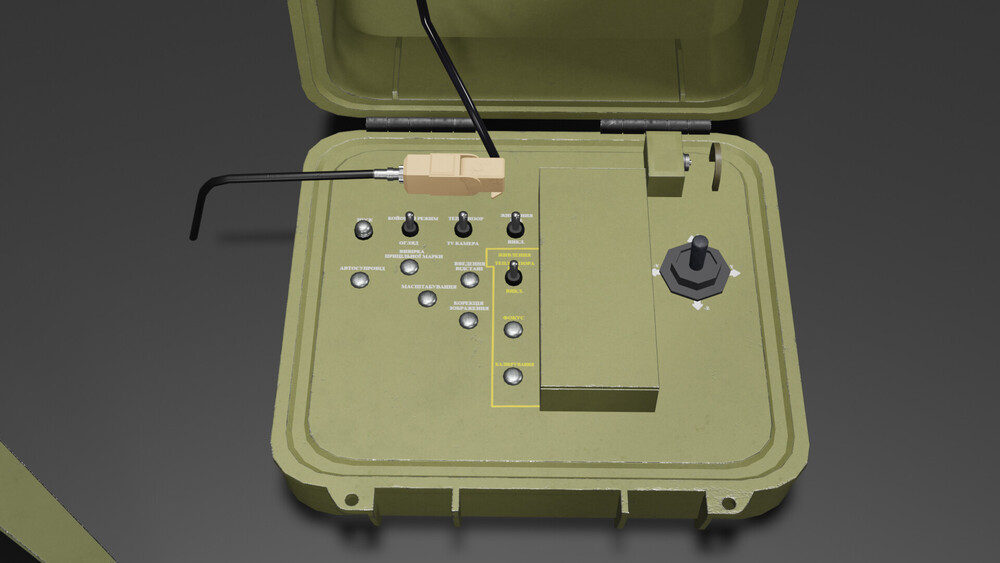 Stugna-P is controlled by a tablet laptop, which is combined with a control panel, which has a small joystick and a flat screen that helps guide the missile. Operators of the Ukrainian ATGM have the option to choose from two firing modes to hit targets: manual guidance and the 'fire-and-forget' mode for ambushes, like firing from the shoulder.
In the case of ground forces, the ideal organization for the deployment of Stugna-P is a crew of three. Specially made backpacks are used for carrying. The crew of the anti-tank missile system consists of an operator carrying a remote control and another soldier carrying a guidance device. Both can also carry any part of the launcher. The third member of the team is responsible for guiding the missiles.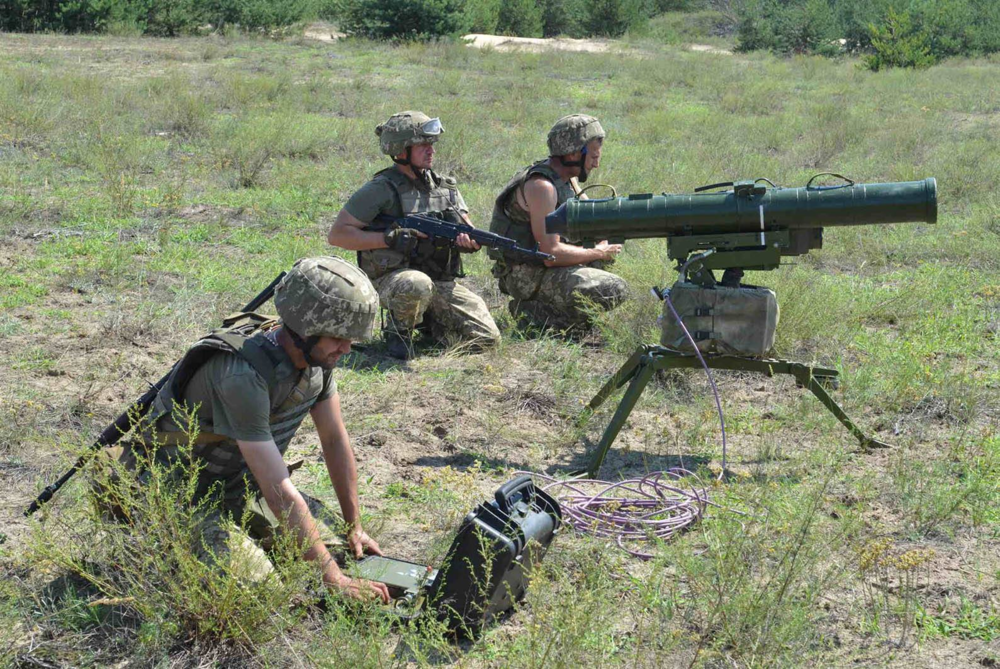 Read also: Best video games developed in Ukraine
Specifications of Stugna-P
Type: anti-tank guided missile
Type of engaged targets: modern main battle tanks, armored vehicles, air targets with low speed and altitude (UAVs and helicopters)
Warhead: tandem hollow charge
Missile operating range:  100-5000 m
Armour penetration: 800 m
Missile length: 1360 mm
Missile weight: 29,5 kg
Homing system: semi automatic laser-guided
Crew: 2-3 fighters
Fire control: passive threat detection, guided launch with built-in daytime/thermal sight
Manufacturer: Ukroboronprom, Ukraine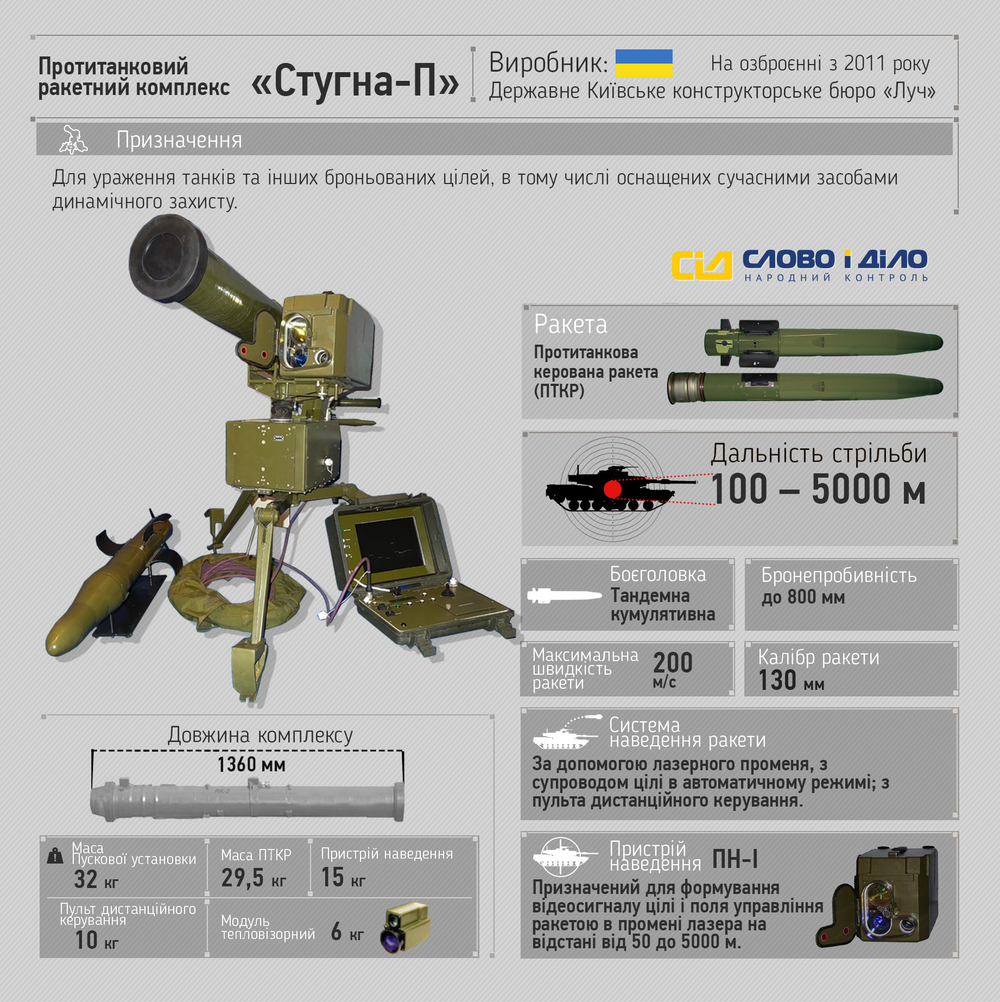 In combat, the missile system has proven that it can successfully destroy enemy targets and bring our Victory closer. Enemy tanks are on fire, the infantry of the occupants are also on fire – operating the Stugna-P anti-tank missile system is a pleasure. You shouldn't have invaded our land, shouldn't have destroyed our cities and villages, burn in hell, you damn russian orcs! And Stugna-P will help you get there faster.
Everything will be Ukraine! Glory to Ukraine! Death to enemies!
Read also: Who are Anonymous? History and present
You can also help Ukraine fight with Russian occupants via Savelife or via an official page of the National Bank of Ukraine.