BLON X HBB Z300 is another collaboration between HBB, a well-known audio blogger in narrow circles, and headphone manufacturer BLON. With the Z300 model, the brand wants to regain its credibility in the budget segment of IEM headphones. Did it succeed? Let's find out in the review. I can say right away that it turned out to be interesting, but quite ambiguous. And now, let's take a closer look.
Appearance
BlON Z300 are delivered in a small box, inside of which there are: headphones, a bag for them, a detachable cable and 2 sets of tips. Given the $35 price tag, I would like to thank the manufacturer for the pouch-case, as it is rare in budget devices.
Ear cushions
As for the earbuds, there are black ones, which are denser, for bass lovers, and light ones for neutral sound. The quality of the tips is good, without any special revelations, but I don't want to replace them out of the box. But still, I recommend looking for good ear cushions on Ali, preferably with an emphasis on bass (dark ones). Looking ahead, I will say that sometimes you will want to push high frequencies deeper into the scene, which stock ink may not be able to handle.   
Cable
And here you can feel the Z300's claim to fame in its price category. It's twisted, made of high-quality oxygen-free copper, moderately stiff and has a chin adjustment. In general, an adult audiophile cable without discounts. For a bundled cable, considering the price, it is just a delight! The cable is connected to headphones with the help of a universal QDC connector, so even if you want to replace it, there will be no problems. The 3.5 mm plug is reliable, no questions asked. 
During a week of use, the cable has never tangled, which is undoubtedly cool. I do not recommend replacing the bundled cable with a cheaper one, because the headphones are quite sensitive to this. A simpler tail simply does not have enough resistance to control their frequency range.
Read also: Apple AirPods Pro 2 vs Huawei FreeBuds Pro 2: which headphones to choose?
Headphones
The X HBB Z300 is a very bold model on the outside. The cases are made of metal and have matte backplates with the image of a dragon. According to the manufacturer, the picture is made of gold, but I probably won't check it.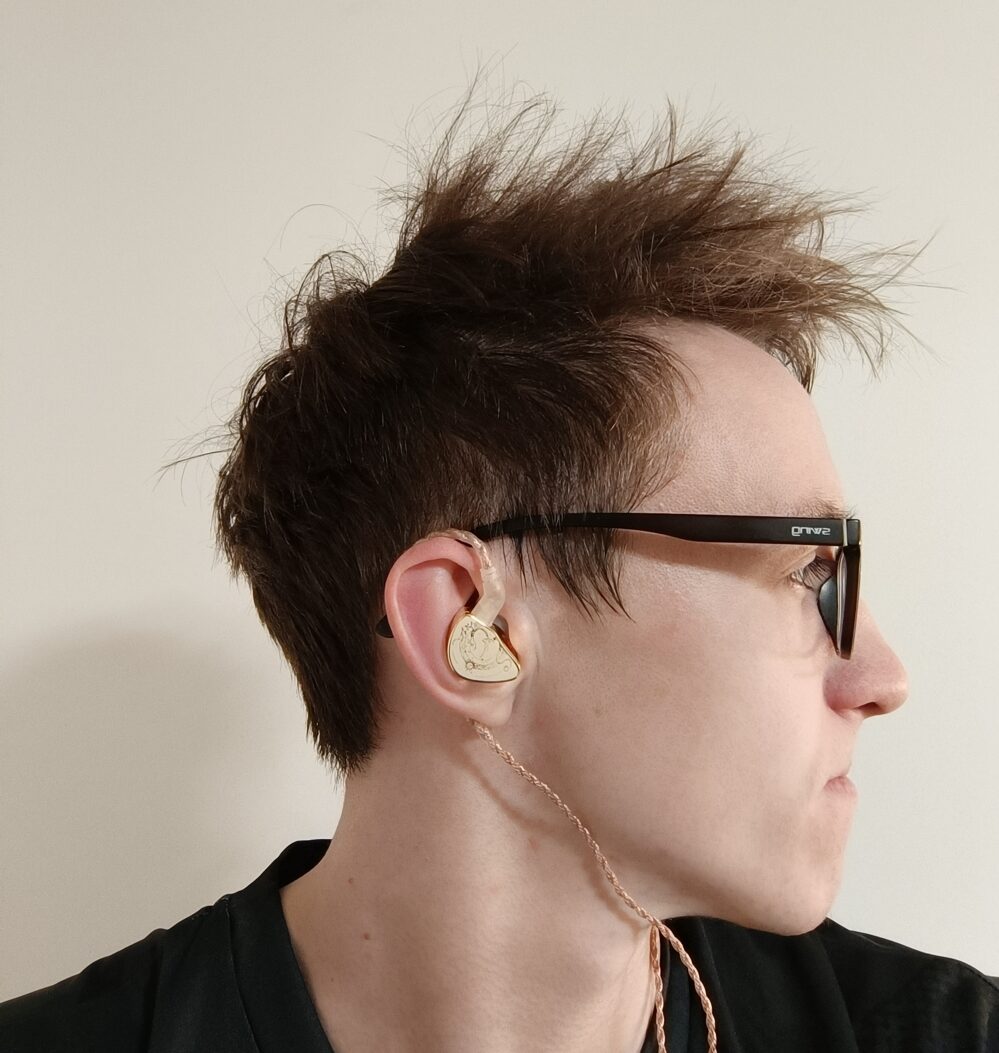 In addition to the gold colour, as in our review, there is also a dark blue version. Usually I criticise the gold colour for gypsyism, but in this case the ears look very expensive and solid, and together with the cable they are much more expensive than their price. As for the fit, everything is excellent, deep and without discomfort during long listening. The final question is how it all sounds.
Sound with a passionate energy
First, let's look at the sound from a technical point of view. In terms of frequency response, we have: low frequencies raised by 10 dB, quite smoothly entering the middle frequencies. Then we see a few peaks at high frequencies and here I am a little scared of the peak at 8 kilohertz (a little further on, my fears will be justified).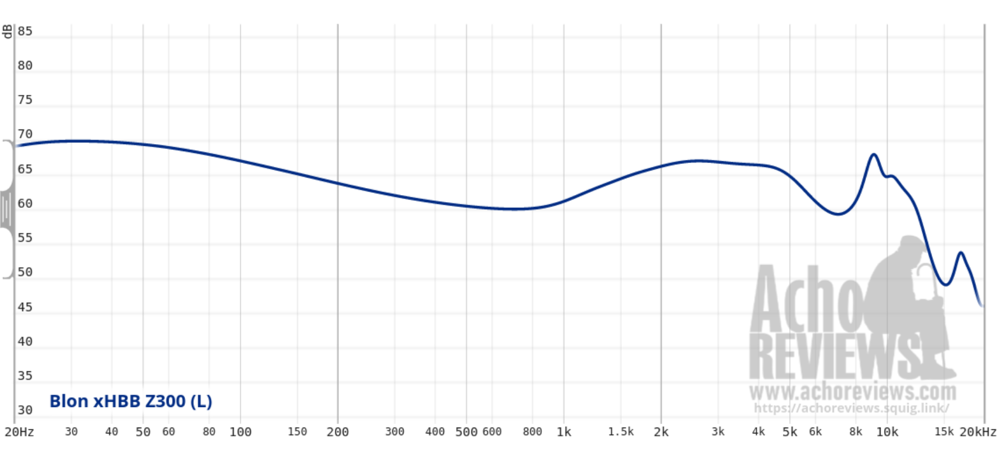 Translating from audiophile to human language, we have: a calm, not bright presentation with good distribution of instruments and excellent energy, texture on drums and guitars. Electronics, rock, dubstep – all this sounds very cool here, however, there is not enough brightness to go on a dance rampage. The sound is moderately analytical, and in BLON X HBB Z300 you can and should analyse songs in detail.
There are plenty of synthesisers, percussion and other music lovers' delicacies, but not too much. On electronic instruments, the sound is collected, has excellent dynamics and depth, the electronics sound bright and sometimes even too expressive. Sometimes I wanted to make the sound more relaxed, because attacks in aggressive genres like metal sometimes affected the sound too much, but if you like the sound of a little more aggressive when it comes to guitars, these headphones are your choice!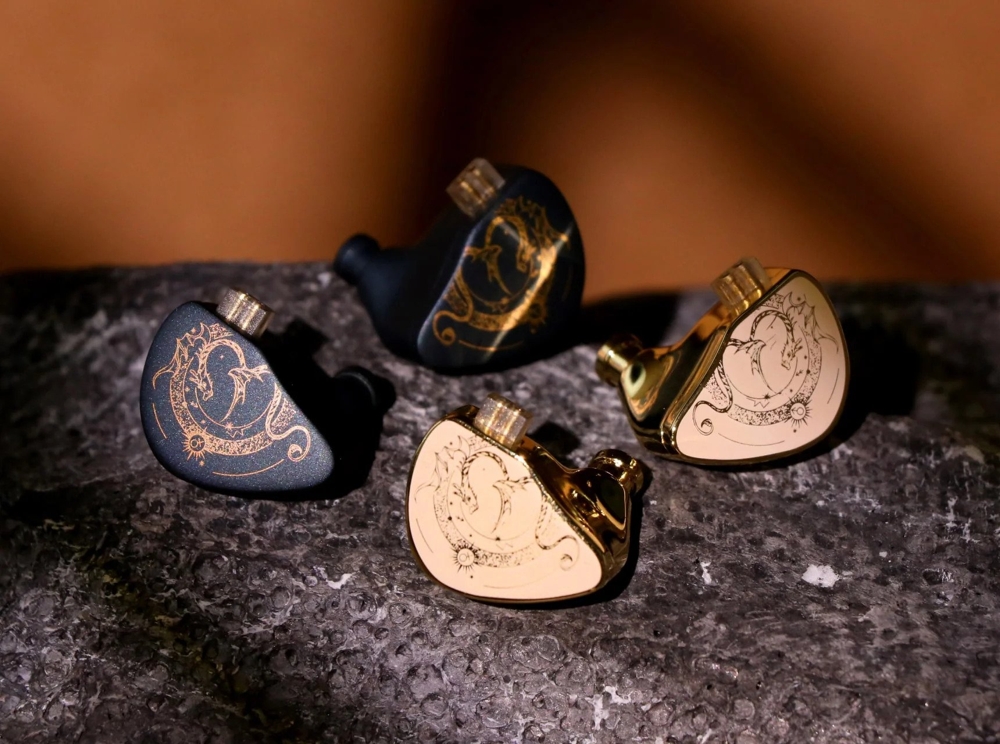 The size of the stage is impressive, there is enough air in the sound, so you can listen to something orchestral with pleasure. The separation of instruments is also good for the price tag. As for the obvious disadvantages, the peak at high frequencies can irritate the ear at maximum volume, so I do not advise to go above 60-70%. This is especially noticeable on vocal parts. Compared to the competitors represented by Simgot EW100P, the setup is quite similar, but the latter does not have a peak at high frequencies, but lacks that energy and sounds even more analytical.
Summary
BLON X HBB Z300 is a real treat for rock and electronica fans. In other genres, they will sound neutral and quite decent for everyday listening. They are angry on aggressive genres, but if necessary, they can transform into calmness itself and play even classical or orchestral music perfectly.
Where to buy
Read also: