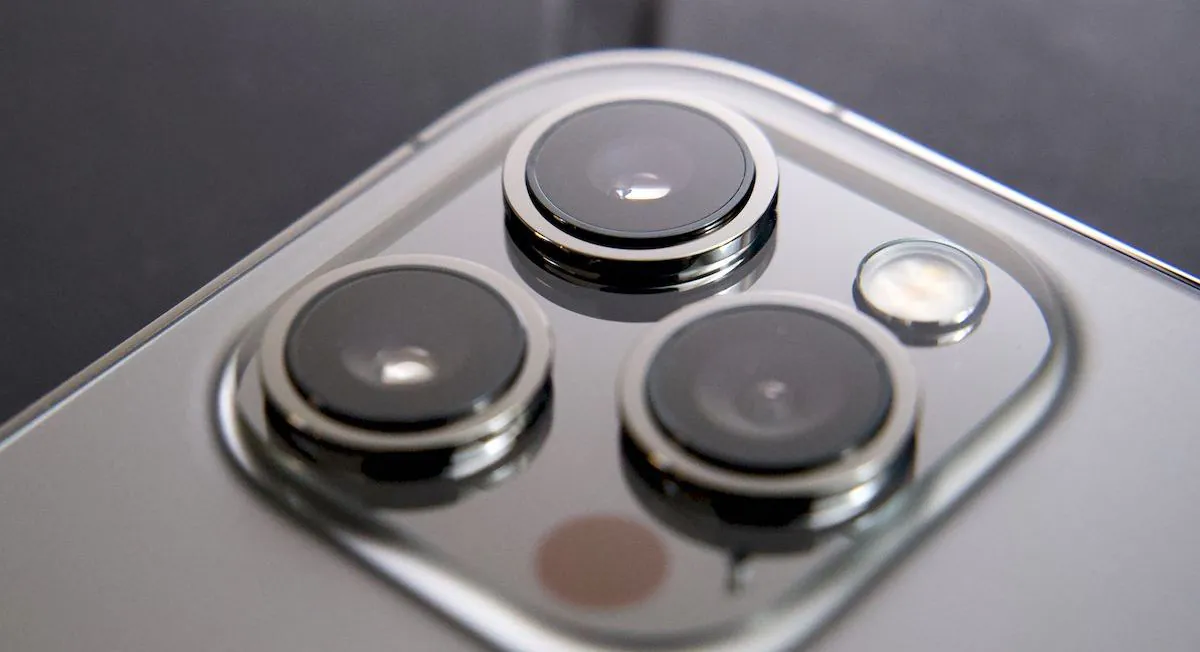 Let me start with some housekeeping remarks before we get to business. I will not try to pretend this is going to be the only one review you will ever read prior to buying your next phone and iPhone particularly so this article will be light on specs and heavy on my own opinion and feelings. You have been warned. This is my next iPhone – iPhone 12 Pro Max.
How "Pros" are not the same
With the iPhone 12 Pro you get the following enhancements from regular iPhone 12:
Brighter screen (800 nits vs 600 nits)

Stainless steel chassis

LiDAR scanner

4K HDR Dolby Vision at 60 fps

52mm telephoto lens

Night mode portraits

Apple ProRAW
The iPhone 12 Pro Max has those features, plus:
Wide angle camera with 47% larger sensor and 1.7 μm pixels

Sensor-shift image stabilization on wide angle camera

65mm telephoto focal length (5x total optical zoom, 12 digital in photo and total of 7x in video)
Read also: The differences and similarities between iPhone 12, 12 Pro, 12 Pro Max, and 12 mini. How to choose a new iPhone
Design
The iPhone 12 lineup design is the first phone design fully developed without Jony Ive's input (my guess). New design exists in three different sizes: too small, not enough and too much. This is purely subjective of course. Inspired by iPhone 4 & 5 we finally got a more industrial design than the previous generation. The nature of this shape is that it benefits more from a smaller size device than something of iPhone 12 Pro Max size and weight. Not to say I don't like it.

The iPhone 12 Pro Max stands out the most from the rest of the lineup. Bigger dimensions and proportionally scaled camera module makes it special. The 6.7-inch display is as great as it has ever been on any iPhone prior to it, increasing not only in size, but in resolution as well. If you were one of these people who thought that the previous 6.5-inch diagonal size was too small, your day has come. I personally would rather prefer Apple keeping it the same as last year. What hasn't increased though is the screen's refresh rate and it is capped at 60Hz. Apple is saving some goodies for next year's hardware apparently.
Ceramic Shield is a new tech that we get this year, designed to make the screen more shatter resistant. There's speculation that Ceramic Shield made the screen less scratch resistant but I disagree cause there's no scientific proof of that. Since Apple lowered the prices for AppleCare+ I will take this as a proof of increased durability.
Despite my size complaints my hands adopted immediately. Can't say the same about my pockets – but I'm working on it. New colours are graphite, silver, gold and pacific blue. Gold has a new way of applying the color to surgical steel but in person it's so close to silver that it's almost boring. I went with graphite but who knows: maybe pacific blue will be a better match for you.
Apple's own silicon and leather cases add another layer of colours to the lineup. Keep in mind that with new MagSafe technology it's almost mandatory you get the official case with your iPhone (may change some time later).
Once again Apple kept Lightning connector as the only interface for the phone and it has started showing its age already in 2016 but in 2020 its USB 2.0 performance is museum grade at best. Hopefully the introduction of MagSafe is a sign of Apple switching to USB-C next year and not a part of future "portless" design everyone talks about.
IP68 rating has achieved another record and iPhone 12 Pro Max (and the rest of the lineup) can be submerged under 20 feet for 30 minutes. I still haven't tried 13 feet from last year but it's good to know I can dive deeper now with my iPhone.
Base trim of iPhone Pro's got a much needed memory increase and it starts from 128Gb this year. 256Gb and 512Gb are available for extra money.
Read also: Apple Watch 5 vs Apple Watch 6. Is it worth upgrading?
Network interfaces and 5G
Apple has reintroduced Qualcomm's network chip back to the iPhone lineup departing from last year's Intel Modem. Despite not being a cutting edge chip, it delivers solid performance boost in wireless interfaces, noticeable even to an untrained eye. 5G support is there for you, if you happen to be in the area where it matters. Most likely in the coming years it will be more widespread. Good that Apple is setting a trend here, pushing the market in the direction they picked.
Sound of external speakers
Sound has undoubtedly improved compared to the previous generation, but it became much easier to cover the bottom speaker in portrait mode since edges are flat now. iPhone 12 Pro Max sounds better then other iPhones in Apple's lineup, probably it's size has  something to do with that. The headphones are again not part of the package, and we will have to rely on a dongle for wired music experience and on the Bluetooth 5.0 for wireless music and calls.
Camera, ISO7616 is the name of the game
There are other manufacturers that might achieve more with their cameras, but within the iOS ecosystem this one stands out as best to date. The differences unseen to an average consumer are definitely there and it will be only up to the users to utilize the full potential of 12 Pro Max's modules.
Wide Lens is the star of the show here. Sensor shift stabilization instead of optical is not necessarily better, but since it can correct up to 5000 times a second vs 1000/second it might show in some applications. Comparing them side by side with an OIS wide lens on iPhone 12 Pro it does not show any clear advantage in video or photo. Go figure.
A 47% larger sensor that can capture 87% more light (as per marketing materials) is not a significant improvement that immediately jumps at you, but the darker is the environment around you, the more obvious advantage becomes. Comparing pictures from regular 12 Pro to same shots from 12 Pro Max, it almost feels that Apple had no time to implement all the extra data from larger sensor in their picture processing algorithms and extraction of it will require some effort. Both phones produce identical pictures more often than not. When looking at RAW files from apps such as Halide, 12 Pro Max's sensor clearly shows more information captured then 12 Pro.
In the modern world a picture taking process is far more complex and requires neural engines to be aware of any extra data they work with. It's safe to assume that the reason Apple decided to give creators access to this data through ProRAW is based on lack of time to develop the potential of their own hardware. Just this feature alone is enough for me to get excited over camera tech in 12 Pro Max and a reason to get it over other versions of iPhones this year.
SEE ORIGINAL PHOTOS AND VIDEOS
Portrait module has been changed to 65mm equivalent and became a tad slower (darker) maxing out at F2.2. 2.5x and beyond zoom performance looks good and competitive, even though it's heavily processed. Tighter portrait lens is always a welcome update but still far from classic professional photographers' range of choice: 85mm to 200mm.
The UltraWide module remained the same as last year and identical between all models in the iPhone 11/12 lineup. To my taste it's a terrible quality glass to work with. It is only semi sharp in the dead center of the frame and shows almost unusable corner performance. Despite my complaints, I used it the most on my iPhone 11 Pro Max and really glad that night mode is now available for this lens as well. Also barrel distortion correction is better this time around.
Honorable mention goes to lens flares produced by iPhone 12 Pro Max's cameras. Sometimes lens flares can be attractive and considered to be a cool effect but not in this case. Almost all of the time they get in the way of shooting artificial light sources at night and contribute to a loss of contrast in photos. Clearly this has to be addressed by Apple but it has been neglected since the introduction with iPhone 11 and sadly will stay with us for another year.
SEE ORIGINAL PHOTOS AND VIDEOS
There's also HDR 4k 60fps Dolby Vision video recording capabilities that looks good on every screen that supports it and absolutely terrible everywhere else. Cool format for sure, but keep in mind that mastering production and delivery of this codec will require some skills and knowledge that are widely available on the internet. Introduction of Dolby Vision on such devise as a smartphone will have a cascading effect on the whole media creation industry that we will start experiencing very soon. For now it's hard to explain potential of this decision without going in to hours of TV broadcast history, will save it for some other time.
Read also: LiDAR in iPhone 12 Pro: What is it and what's it for?
Battery life and MagSafe
Over the years it has been clear Apple does things in production cycles. Each time it's searching for the next big trend in technology. Sometimes they take a step back but sometimes that technology changes the market. LiDAR and MagSafe represent that "search" in this cycle. It's almost admirable how Apple carefully plans "innovation strategy" like it did with headphone jack years ago. Removal of the 3.5mm connector pushed almost every single user into searching for new ways of listening to his favourite device. And Apple was there for them, introducing AirPods and effectively creating a billion dollar Bluetooth headphones market.
History also knows failures such as 3D Touch that had lesser adoption rate; and, as we know, the feature been completely phased out by the time iPhone 11 lineup hit the market, allowing for more battery room instead.
The "new big thing" is called MagSafe. It takes back that extra battery gain from the previous generation and offers a new way of wirelessly charging instead. Once again Apple pushes users into a "new search" by pulling something out of the box and leaving only USB-C-to-Lightning cable inside. Environmentally motivated extraction of 5W charger immediately created an extra item users almost required to purchase – a 20W charger. As a second line of environmental defense, they offer users to buy a 15W MagSafe magnetic puck charger to go with that charger. After all, as we all know, energy wasted during wireless charging is extremely good for the planet.
Is MagSafe better then regular Qi charging? Absolutely it is. Magnets inside the iPhone perfectly line up the charging coils, helping the iPhone to achieve 15W of peak power during wireless charging. I wouldn't be surprised if Apple intentionally crippled standard Qi capabilities to help promote MagSafe, but it doesn't seem to be the case and Qi's native inability to go over 10W is making it look archaic without any extra sabotage.
iPhone's 12 Pro Max's 6% battery decrease compared to iPhone 11 Pro Max exists only on paper. I'm happy to report that there is nothing to worry about except if you play games a lot on your iPhone. It seems to be a common problem for all iPhone 12s to underperform in games compared to the previous generation. Looks like something that can be fixed in future iOS or game updates. Other than that, iPhone 12 Pro Max is a 24 hour phone easy with any work you can throw at it during that window. Wired charging capacity sometimes peaked at 22W in my tests below 80% and at 5W between 80% and 100% battery levels, which is adequate.
Performance
We have A14 Bionic this year instead A13. By this time everyone knows that in CPU performance Apple pretty much competes with itself, and the bigger number next to letter "A" the better. This holds true this year and for benchmark numbers you are better off reading different articles. At this point only Apple can find use for this much calculating power under the hood and they do so with the introduction of different camera technologies such as HDR Video, sensor shift stabilization, Night Mode improvements, better noise reductions and LiDAR stuff.
Surprisingly, games don't reflect performance improvements, but looking at battery consumption during gaming I'd say there are some software issues that will be fixed sooner or later. RAM is at 6 GB for all Pro models this year in case it's a deal breaker for you.
Read also: Apple iPhone SE (2020) review – Affordable iPhone Becomes a Reality
Verdict
iPhone 12 Pro Max is my go to device this year just like iPhone 11 Pro Max before it. This is a pickup truck in the world of smartphones where only iPhones exist. If you do a lot of work on your phone, the bigger the better. More sound, more battery, more screen and camera is what will potentially make you achieve your goals better and on time. No one cares that Apple is not delivering on latest tech trends such as 120Hz screens or folding screen designs. They offer ecosystem vehicles that make perfect sense within that system. Each year these vehicles become better and introduce something new to the table. They are at the point where there is almost no need to compete with anyone but themselves, and let's hope Apple will keep this game alive for years to come.