Recently, I got my hands on a giant Samsung Tab S8 Ultra tablet and decided that a large diagonal is unnecessary trouble, and a stylus is quite useful and interesting. And this time I had the opportunity to get acquainted with a slightly different representative of the stylus tablet category – Lenovo Tab P11 Pro Gen 2. Maybe it is destined to finally win my heart? Let's find out!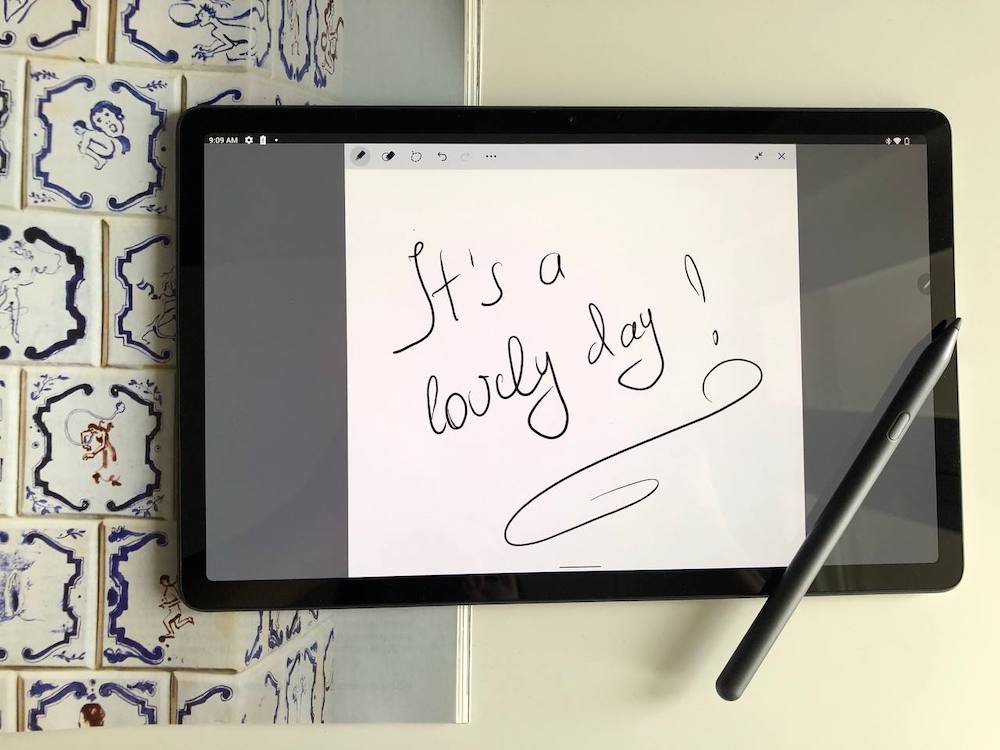 Specifications
Display: 11.2″, OLED, 120 Hz refresh rate, 1536×2560 pixels, HDR10+, Dolby Vision, 15:9 aspect ratio,
Chipset: MediaTek Kompanio 1300T (6 nm) 8 cores (4×2.6 GHz Cortex-A78 & 4×2.0 GHz Cortex-A55)
Graphics accelerator: Mali-G77 MC9
RAM: 4/6/8 GB
Permanent memory: 128/256 GB
Support for microSD memory cards: up to 1024 GB
Wireless networks: Wi-Fi 802.11 a/b/g/n/ac/ax 2.4+5 GHz, Bluetooth 5.1, GPS, Glonass
Main camera: 13 megapixel f/2.4 AF
Front camera: 8 megapixels
Battery: 8000 mAh
OS: Android 12
Dimensions: 263.7×166.7×6.8 mm
Weight: 480 g
Features: stylus support (magnetic attachment)
Completeness, positioning and price
The package of the Lenovo Tab P11 Pro Gen 2 is decent: in addition to the tablet, the box includes a USB Type-C cable, a 10W power supply, a stylus and a replaceable "stem" for this "pencil".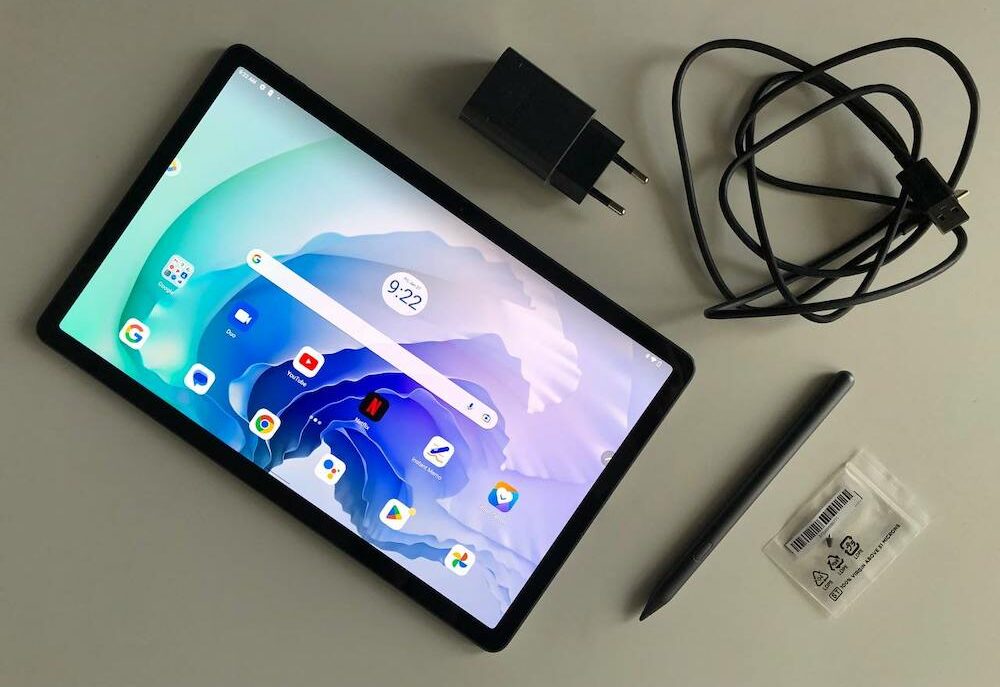 First of all, I liked the fact that the tablet is reasonably priced – yes, it's not the most affordable model, but it doesn't have any sky-high price tags either. That is, it is as close as possible to what is called value-for-money-when you need only certain functions and pay exactly for them.
Lenovo Tab P11 Pro Gen 2 design
After the first few days of use, I fell in love with this tablet in terms of its convenience and could not figure out its trick. It was only later, after taking a closer look at the characteristics, that I was able to answer myself what it was that fascinated me so much. The aspect ratio is 15:9, and the body thickness is less than 7 mm, so the tablet seems very slender – elongated, thin, and elegant.
The matte finish of the Lenovo Tab P11 Pro Gen 2 looks cool, but it actively collects fingerprints, so you'll have to wipe the device often. Or you can just buy a case and be happy, especially if you buy a keyboard case and finally unleash the potential of this tablet.
On the sides of Lenovo Tab P11 Pro Gen 2 are speakers – 2 on each side. On the left side between them you can find a USB Type-C port. On the right is a memory card slot and a power button.
On the top edge are the volume keys and microphones. On the bottom side is a 4-pin magnetic connector for a keyboard case.
Read also: Huawei MatePad SE 10.4 tablet review 
Lenovo Tab P11 Pro Gen 2 display
Lenovo Tab P11 Pro Gen 2 made me fall in love with it from the first minutes of use, not only because of its cool ergonomics, but also because of its simply unsurpassed screen. It is built on the basis of an OLED matrix, which is currently the top solution in all respects. I really like how such matrices achieve maximum realism and color saturation with extremely high contrast. Therefore, in the scenario of using it as a multimedia device, the gadget with an OLED display gets the highest possible score from me.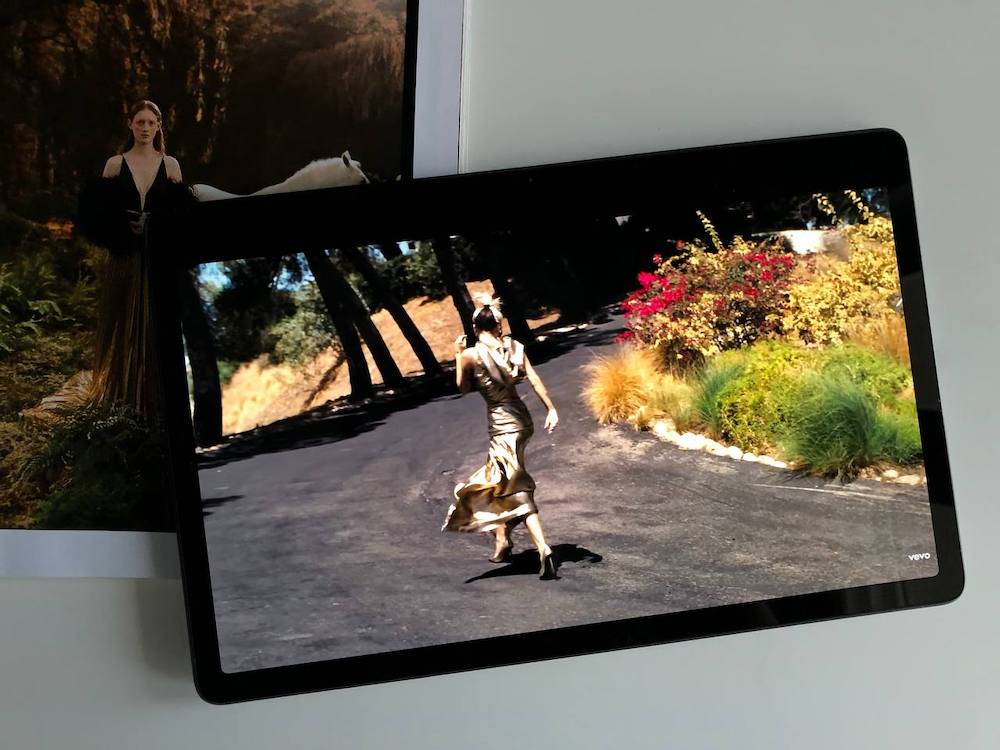 If we move from personal impressions to quantitative indicators, I will give you the main competitive advantages of this tablet. The resolution of Lenovo Tab P11 Pro Gen 2 is 1536×2560, and the refresh rate is 120 Hz, so we get an excellent picture both in static display scenarios and in dynamics.
Another nice feature of this screen is the ability to adjust the color display mode and turn on eye protection. The latter technology can be found in many displays from different manufacturers today, and despite the different names, the essence of it is the same: reducing the intensity of blue radiation to reduce eye strain while using the gadget. There is also a separate "reader mode" – that is, a black-and-white image.
Precision Pen stylus
It's impossible to talk about styluses in tablets without starting to compare them to the top representatives of the field. I must admit that both competitors – Samsung and Apple – have much more sophisticated tools in their arsenal. But there is a significant difference, even two. The first is the price of gadgets – Lenovo is clearly more caring about the budgets of its fans.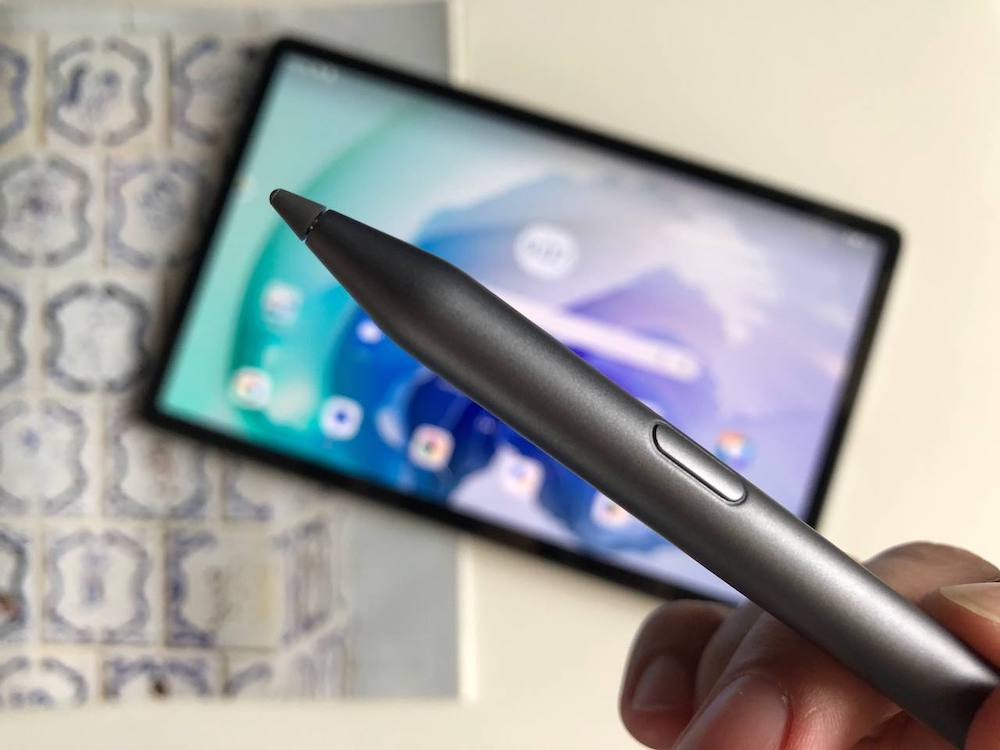 The second is the target audience of the Lenovo Tab P11 Pro Gen 2 tablet and the main usage models. While competitors primarily talk about designers and visual content creation, Lenovo focuses on the convenience of note-taking and handwriting – a kind of premium digital Moleskin. And I think this is a very profitable and correct positioning. After all, most designers already have separate graphics tablets, so they are unlikely to buy a tablet to duplicate this function. And those who are looking for a portable device with a perfect stylus – well, the price is right for their specific needs. As for notes, everything is simpler – there is no need for such a fuss with pressure degree recognition and other features, and at the same time the task of notes and quick sketches is more than completely covered with a significantly lower budget.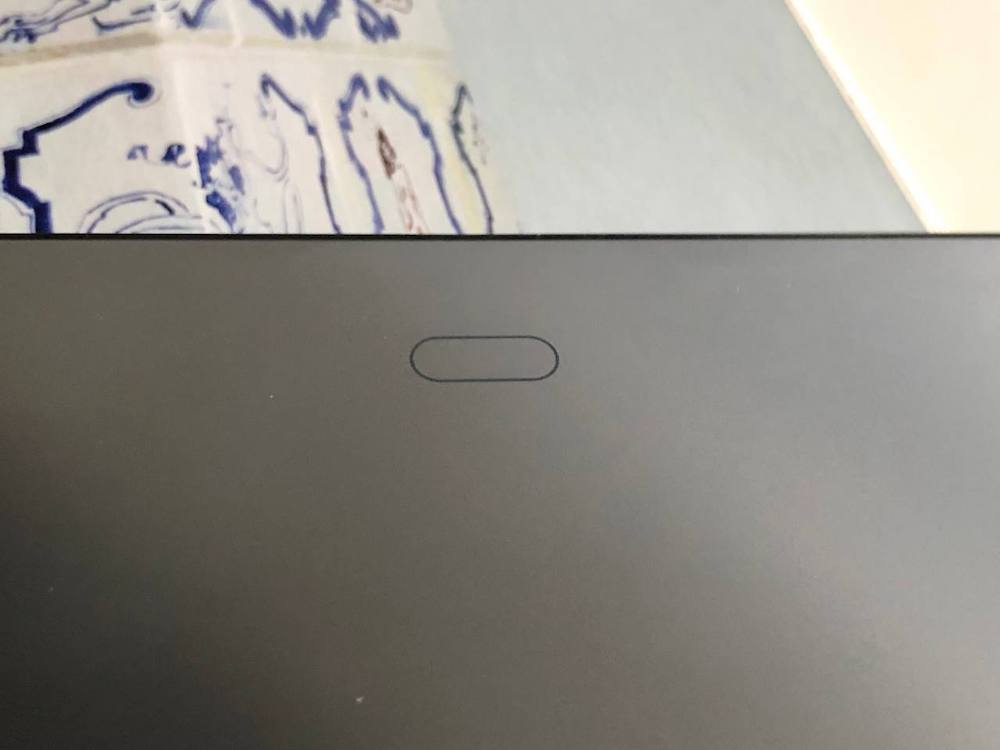 I really like the fact that you don't need a separate docking station to recharge the stylus. We put it on the tablet, it magnetized and started charging. It's very practical and reliable.
Read also: Lenovo Tab M10 Plus review: an affordable tablet for entertainment
Lenovo Tab P11 Pro Gen 2 software
Android 12 is used as the operating system. And everything is simple here – the modern version of the OS is not overloaded with the design features of the Lenovo proprietary shell. As a result, everything is intuitive, fast and stable.
Since the stylus is not for drawing, but rather as a pencil, the specialized software is appropriate – with quick notes and handwriting recognition.
Among the other useful software features of Lenovo Tab P11 Pro Gen 2 is a convenient multi-window mode – with such a screen, this is an absolutely justified move. If you use part of the screen for a notebook, you can either watch a training webinar or hold a working meeting via video link.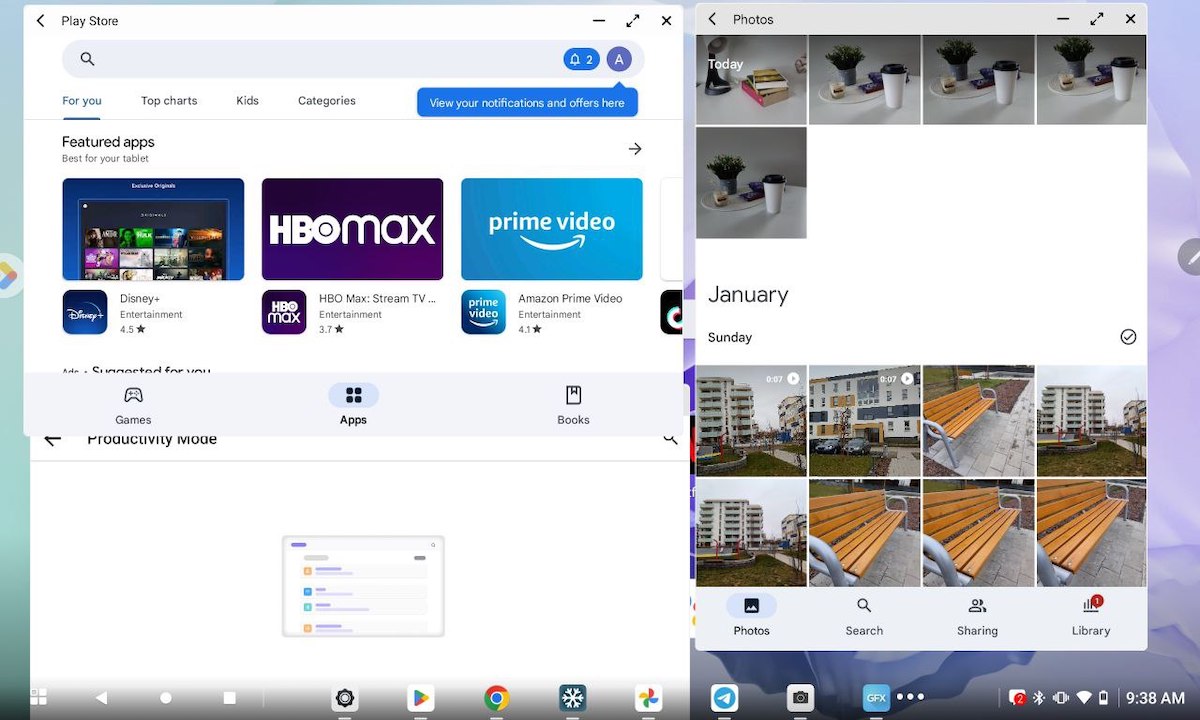 Another cool feature of the Lenovo Tab P11 Pro Gen 2 tablet is the productivity mode. Although I would rather call it a desktop mode so as not to confuse the user. For me personally, productivity is something in the realm of complex tasks and system power. Here we are talking about reconfiguring the interface for using the keyboard and mouse, for example, important icons go down, forming the usual "control panel" on a PC.
Sound
I liked the sound quality of the Lenovo Tab P11 Pro Gen 2 speakers – the frequency distribution is quite balanced, a little lacking in bass, but you can fix it in the equalizer and get the sound that will satisfy you. Thanks to Dobly Atmos, you can feel completely immersed in the atmosphere of the movie you are watching on this tablet.
Read also: Realme Pad X Review: An Extraordinary Tablet
Lenovo Tab P11 Pro Gen 2 hardware and performance
The tablet has a MediaTek Kompanio 1300T chip. It offers 8 cores at the disposal of users: 1 Cortex-X2 core with a clock frequency of 3.00 GHz and 3 Cortex-A710 cores with a clock frequency of 2.50 GHz, as well as 4 Cortex-A510 1.80 cores with a clock frequency of 1.8 GHz. This maximizes both the tablet's potential and power consumption at low loads.
There is enough RAM here by the standards of a modern tablet – from 4 to 8 GB, depending on the modification. Therefore, you can count on smooth operation of the interface and easy switching between applications, which is very important when working with them in parallel in multi-window mode. We tested the instance with the maximum available RAM, and I must say that this is a really powerful modification that nothing could make it freeze even for a second.
The 128 or 256 GB of internal storage is also enough to store your files. If you think that's not enough, the tablet has added support for memory cards up to 1 TB, which should be enough! And let's not forget about the many convenient cloud services.
The P11 Pro Gen 2 has a standard set of data transfer tools on board: Wi-Fi version 6 (802.11 a/b/g/n/ac/ax), Bluetooth 5.1 and GPS.
Lenovo Tab P11 Pro Gen 2 cameras
Once again, I'd like to point out that, in my opinion, a tablet should have only one camera, and it should be a front-facing one. But manufacturers don't share this idea, so let's take a look at the cameras.
main 13 megapixel f/2.4
front 8 megapixel
The quality of the main camera of P11 Pro Gen 2 is mediocre, as we are faced with a rather standard sensor and optics. It's more than suitable for scanning documents, but for artistic shots, it would be better to use the camera in your smartphone. The camera's austere interface also hints at this fact.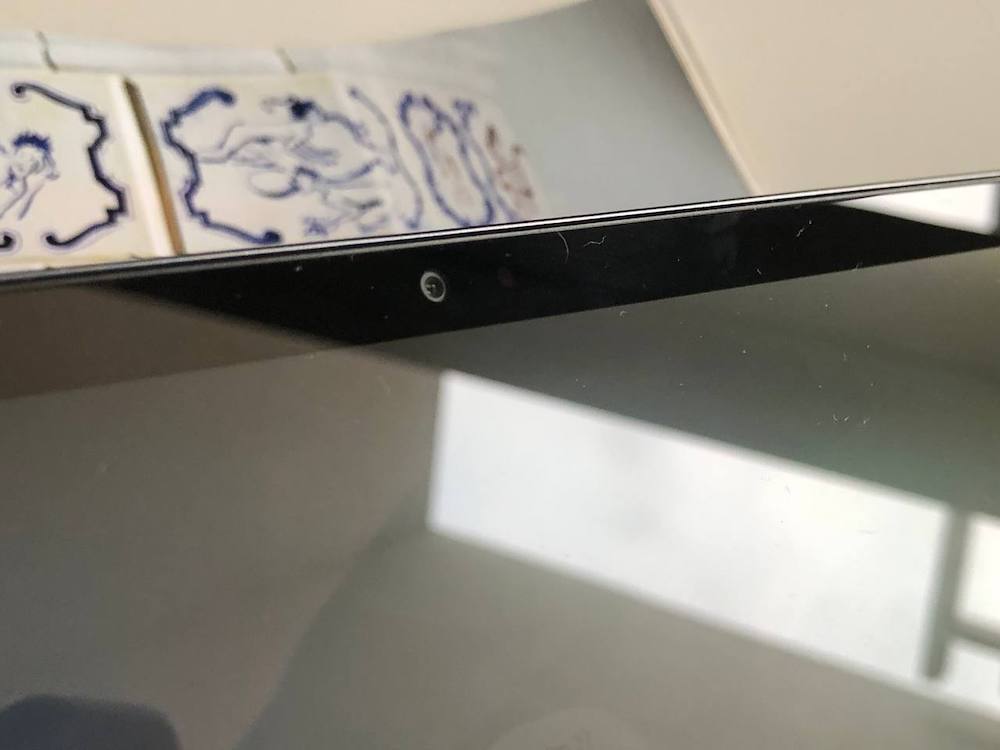 The front-facing device is sufficient for video conferencing and calling relatives, but I still recommend using other devices for streaming or artistic selfies.
Tab P11 Pro Gen 2 battery life
What I really liked was the battery life and charging speed. And this is important not only in the context of power outages and the importance of instantly charging your devices when power is available. The fact is that I'm just the kind of person who hates cables, so making me sit with a gadget with a power bank attached to it is the fastest way to annoy me.
From my own experience, I can say that with moderate use – about 2 hours a day – the tablet will easily last for a whole week. But even with the maximum intensity of use, you're guaranteed a full working day plus after-work time for Netflix.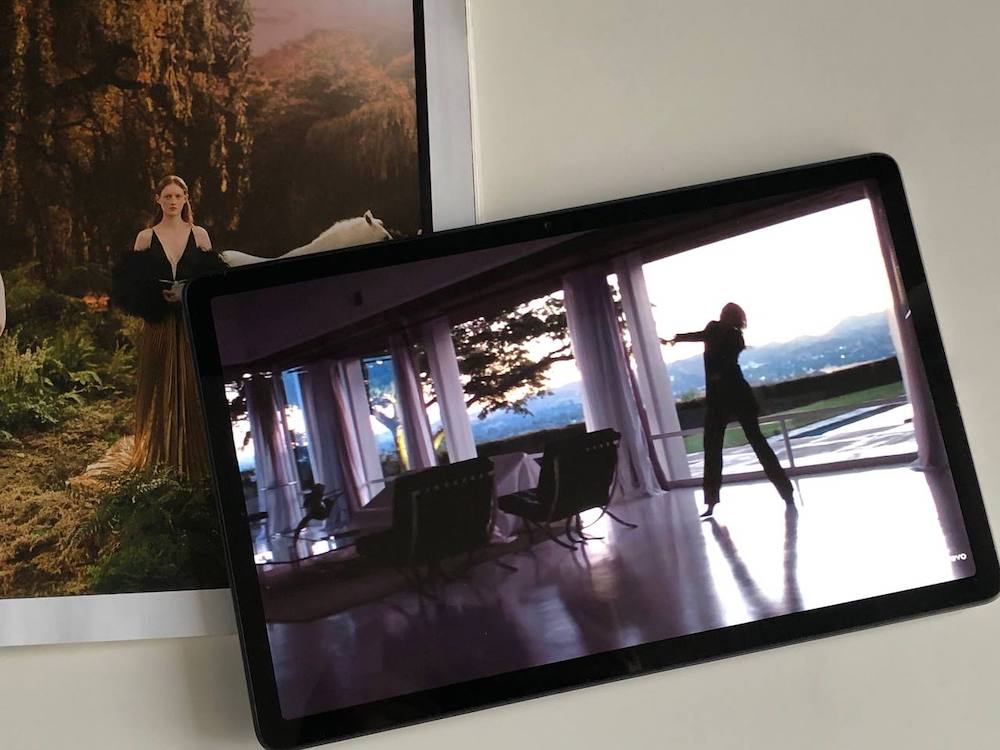 And at the same time, the rather capacious 8000 mAh battery of Tab P11 Pro Gen 2 charges quite quickly, in about two hours.
As for the standard performance tests, I should note that Lenovo lasted about 8 hours for various screen tasks, 8 hours of browsing and 14 hours of video playback at medium brightness.
Conclusions
I believe that in its class – stylish and functional tablets – Lenovo Tab P11 Pro Gen 2 can easily take a worthy place among competitors.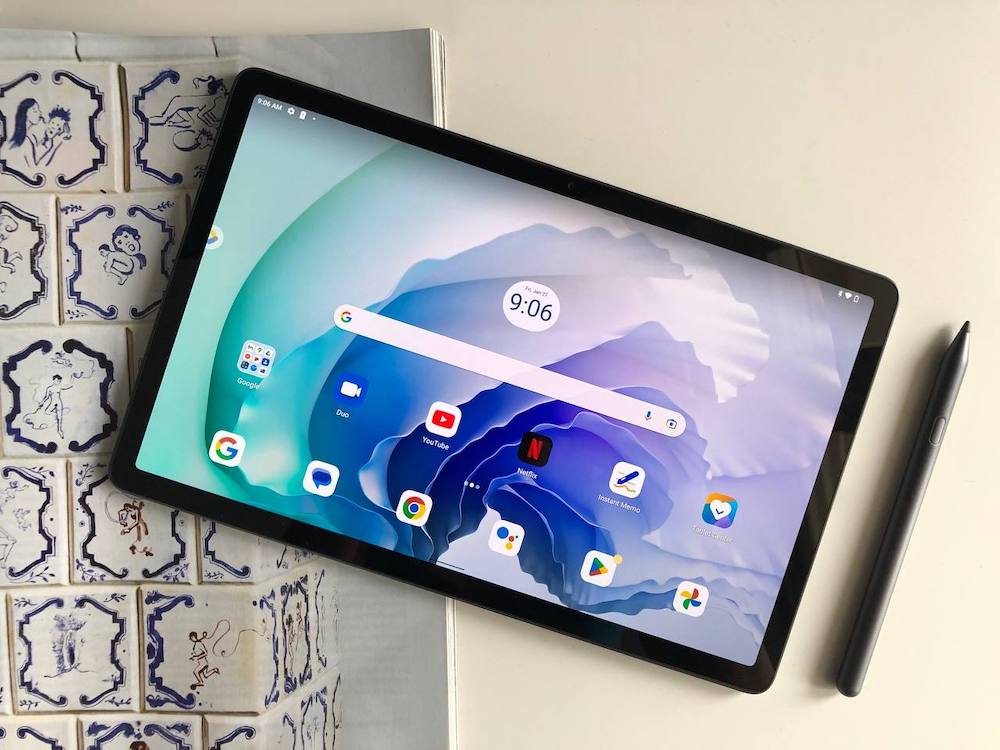 It has a lot to stand out for: a great screen, excellent battery life, stylish and practical design. Plus, the use of a stylus for handwriting may be the little thing that finally tips the scales in the direction of buying this particular gadget.
Read also: Samsung Galaxy Fold4 experience: What makes it a multitasking device?