In a time of social distancing, it's easy to miss the days when you could plan a visit to a friend's house to play a long game of Monopoly. The good news is that you can still play games like Monopoly, but the fun has to be transitioned online. While online games might not have the same physical interaction, they are much easier to organize for virtual game nights and will mentally tax you in the same way.
If you are looking for some ideas here are four party games you and your friends can play online.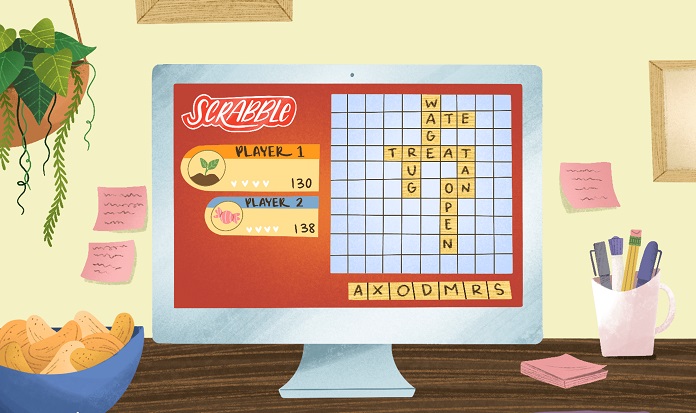 Jigsaw Puzzle
For friend groups who like a good challenge, an online jigsaw puzzle might be up your alley. Twenty Two Words notes that puzzles have an array of benefits for players, as they help you develop better problem-solving skills and visual-spatial reasoning. Websites like Im-a-puzzle offer a ton of free boards you can work on together. You can even "sit" around a virtual table for the added immersion. On the other hand, there are also player-versus-player games on Epuzzle for those who are feeling competitive.
Close up shot of the hands of a couple doing a jigsaw puzzle in their kitchen, shot from in front
Scrabble
Scrabble is one of the more mentally challenging games you can play with your friends online. After all, not only does this game test your vocabulary, but there's math involved in every game as well. Websites like Funky Potato and Pogo have Scrabble games available for free. There's even a twist on the game called Wordiamo, where instead of connecting words, you can place them anywhere on the board. Additionally, every time you play a separate word, it gains "protection" from other players as long as you continue connecting words to it. It's an exciting game of word building and tactical strategy, which you and your friends should definitely try out.
If you're still new to Scrabble and you need a little extra help, don't be afraid to use an online tool like Unscrambled Words to generate a list of words to play. All you have to do is enter the letters you have to work with and let the tool provide a list of different words to use. You can even specify if the words need to start with or end with letters in a certain order.
Bingo
If your group is in the mood to catch up and share stories, bingo is a nice chill game to play while you do so. Due to the non-competitive nature of bingo, a guide to the popular game on Gala Bingo states that there's a certain camaraderie among players that you won't find in other games.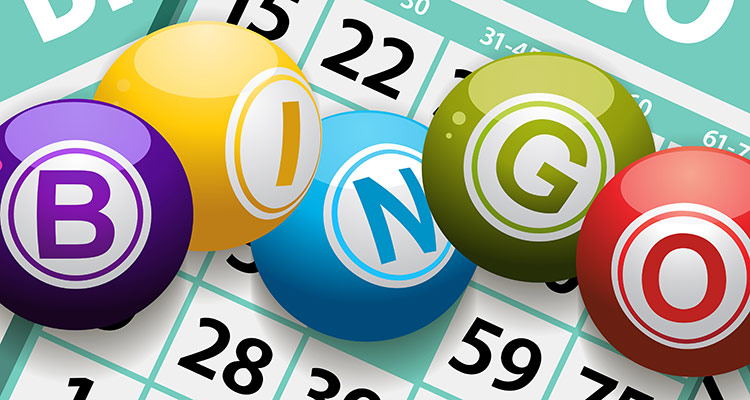 All the winners get congratulated. Plus, the relaxed atmosphere makes bingo games a great opportunity for casual talk. Bingo is a relatively easy game to replicate. Every member of the friend group can make their cards at home. Then, have the designated announcer of the night download a free bingo shaker on Google Play or the App Store to oversee the game. Play it on your preferred video conferencing app, like Zoom or Discord.
Pictionary
Pictionary is a game of skill, creativity, and patience. It has been around for years, but has only recently been adapted for digital platforms as well. There are several Pictionary games online, like Skribbl and Drawasaurus. However, drawing with a mouse or on a tiny smartphone screen can be difficult, so your group might appreciate a more traditional take on Pictionary instead. This can be done with a pen, paper, and a Pictionary word generator. Some websites like Randomlists even allow you to place custom words if you want to include proper nouns and inside jokes. Much like bingo, you can play this with an open camera on a video conferencing app.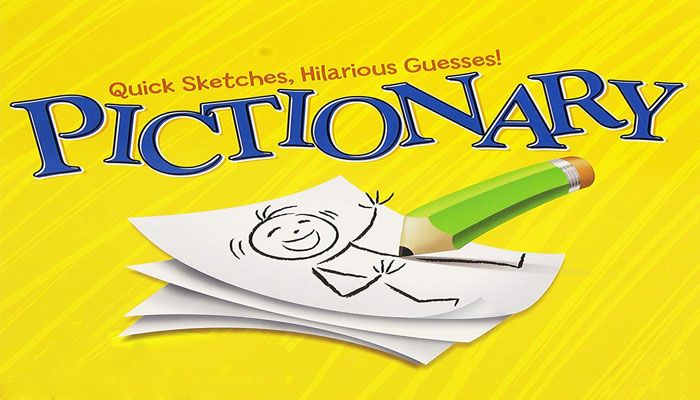 Distance is no obstacle if you want to have a good time with your friends. As mentioned above, if you have friends who live too far to join the group for a physical game night, then this is your chance to bond. Do your best to work around everyone's schedules and plan your game dates ahead of time.
For more gaming ideas, take a look at some of the choices in our post: Top AppGallery games for Huawei and Honor smartphones.