Have you ever lost important documents or had your computer data corrupted? Whether you have or not, it is crucial that you prepare adequately for malware attacks against your device.
We think it's worth buying Windows antivirus software because even the best free antivirus software lacks some of the protections we consider essential.
But you don't have to spend a lot of money. Many antivirus products are sold online for far less than their sticker price.
Authorized Software Reseller BZFuture hopes you have a safe Christmas and now offers Windows 10 Pro for free when you buy new antivirus or other security software, giving you a complete online security package! Let's check it. You can find all security software transactions on the Christmas sales page here.
Getting an antivirus software or rather full Internet Security pack should be one of the first actions when installing a new system on a PC, because without it the computer is dangerously vulnerable. And the stocks on BZfuture have quite some interesting choices in this department, featuring most of the big names in the antivirus business like Avast, McAfee or Kaspersky.
BZfuture prepares Christmas discounts and promotions, by purchasing any software on its website, you will receive a genuine Windows 10 Pro OEM key as a gift.
You can find the vast majority of anti-virus and other software at reasonable prices and offer you the best prices. We particularly emphasize:
1. McAfee
Supported Platforms: Windows, Mac
Supported Devices: up to 10
Price: McAfee + win10pro – €12.99 (50%off)
Gifts: Windows 10 Pro
Pros: With a high enough level of protection. Compelling price point, user friendly, scores high, File Encryption, Accurate spam filter.
Cons: Take up a lot of memory.
Other:
2. Kaspersky
Supported Platforms: Windows Mac
Supported Devices: up to 10
Price: Kaspersky + win10pro – €24 (50% off)
Gifts: Windows 10 Pro
Pros: Excellent protection rates, Powerful firewall, Saferun featur, Top-notch phishing protection.
Cons: Poor Anti-Spam, Special and multiple scans take a long time.
Other:
3. Avira
Supported Platforms: Windows, Mac
Supported Devices: up to 5
Price: Avira Internet Security + win10pro €18.99 (50% off)
Gifts: Windows 10 Pro
Pros: Good protection rate, good email spam filter, no impact on system performance – backup system.
Cons: Weak against rootkits, Weak against phishing, Parental Controls is easily bypassed.
Most of these offers have juicy half price discounts slapped on them, so if you also factor in the free Windows 10 Pro key the price/performance ratio is really through the roof. So check out their full stocks on the BZFuture.com website, because you should be able to find some really good deals there.
Download antivirus software. Install it, run it, and then activate it using the key received from BZfuture.
2. You can activate Windows 10 or change the license type from home to Pro in Settings → systems → about systems → change product key or update Windows version → change product key.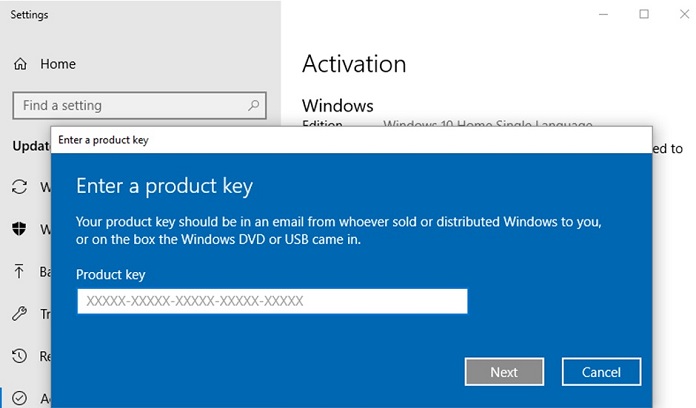 Conclusion
So how can you avoid becoming yet another victim of malware and adding to the worrying cybersecurity trends? The answer is as simple as selecting a suitable antivirus software.
The only way to effectively protect yourself from cyber-attacks in the long term is by adopting an effective proactive, preventative strategy. And the first step is in choosing your security software wisely.
No program can always provide you with 100% protection, but choosing one of the most important programs will provide you with the best online protection.
Choose the right antivirus, choose BZFuture!
Christmas deals: click here for more information on website, the event is coming to end.
Customer service email: [email protected]