Google co-founder Sergey Brin's secret project to build a powerful electric airship is growing rapidly. His research company Lighter Than Air (LTA) is preparing to launch a new study later this year. Brin currently employs hundreds of aeronautical engineers in Silicon Valley and Akron, Ohio, known for its Goodyear airships. He plans to build airships for humanitarian missions in remote areas or disaster areas.
The LTA was founded in 2014, and Brin resigned as head of Google's parent company, Alphabet, in 2019. LTA is headquartered at NASA-owned Moffett Airport in San Francisco Bay Area, a short drive from Google Headquarters. NASA began leasing the facility to the LTA in 2015.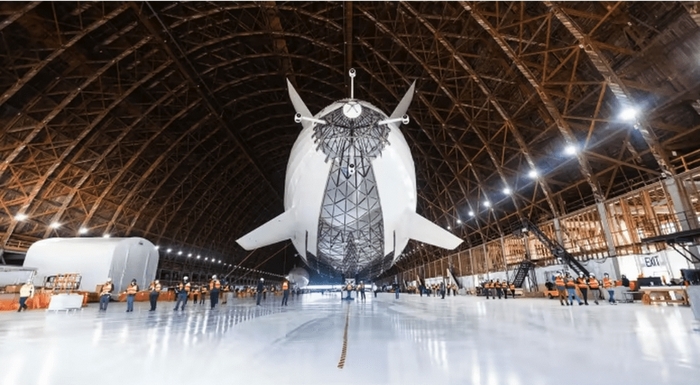 The LTA hopes to rebuild the airships for the 21st century with zero-emission flights. The company's first full-scale airship, the 120-meter-long Pathfinder 1, is set to launch test flights in Silicon Valley this year. At the same time, the LTA is developing a larger airship: Pathfinder 3 at the dock in Akron. Its length is 185 m and after completion of development, it will be able to transport 96 tons and have a range of up to 16 thousand km. Over the next few months, the LTA will recruit staff at Akron, doubling the company's staff to more than 400.
According to available data, the mysterious electric airship Pathfinder 1 will run on helium, which is lighter than air. Because helium does not burn, it is safer than flammable hydrogen. It will be recalled that the Hindenburg disaster in 1937 was due to hydrogen fuel. At this point, the initial energy will come from the batteries. This is a fully electrical system that will produce zero emissions.
You can also help Ukraine fight with Russian occupants via Savelife or via an official page of the National Bank of Ukraine.