Earlier this week, Motorola confirmed that its next Razr will have the largest display on the flip phone market. Following this revelation, a new leak has emerged that shows us exactly what this screen will look like.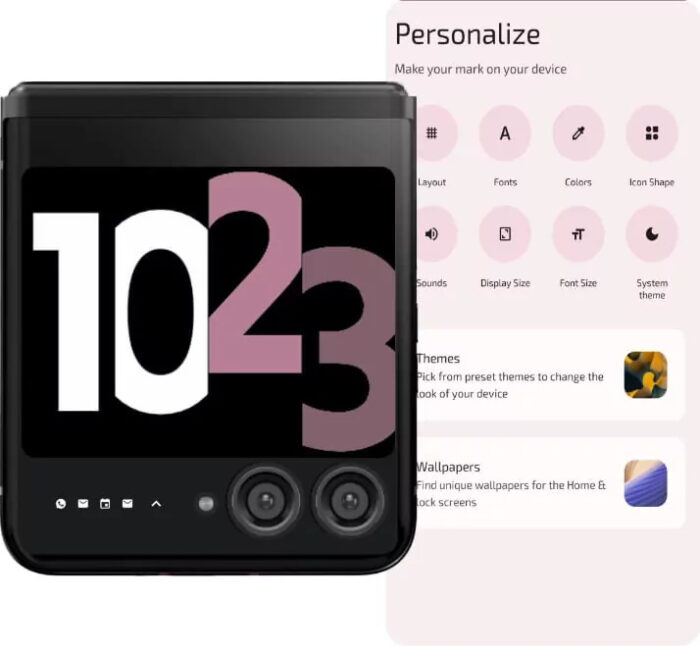 New photos of the Motorola Razr 40 Ultra have emerged thanks to Twitter user Evan Blass. The images show the device's massive display under the lid in all its glory.
But the images don't just show off the display, they also reveal some of the customisation options that Motorola will be providing for the phone. These customisation options include layout, font, colour, sounds, display size, font size, icon shape, themes and wallpapers.
One of the screensavers shows a ball in a maze. Could it be an interactive background that allows you to control the ball by tilting the phone in one direction or another?
Unfortunately, there are very few details about the upcoming Razr from the company so far. The company hasn't even officially announced the phone yet. All we know, apart from this leak, is that it is rumoured to be a premium Razr model.
Ultimately, it is not known what the company plans to do with this device. It has avoided shipping the new Razr to the US in 2022. So it is likely that the company will do so again this year. However, given that this is the first time the company is adding a second model to its foldable lineup, it could indicate that Motorola is feeling a little more ambitious.
Read also: