South Korean tech giant Samsung has shared its Q3'22 earnings report. The numbers show the company posted moderate revenue growth in the third quarter. According to data published by Samsung, they earned $54 billion in revenue in three months. This is 4% more than the previous year.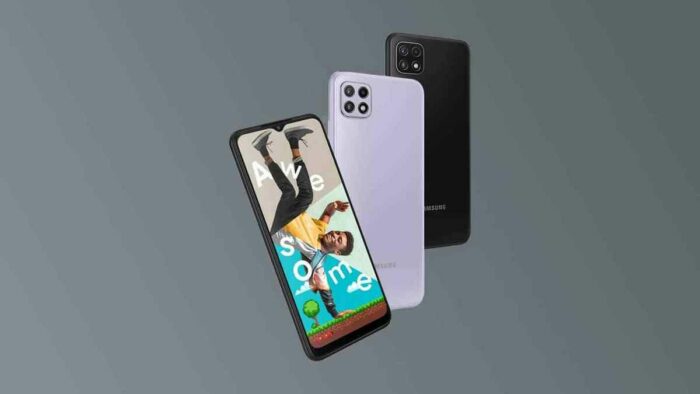 The data also showed that things are not so good for the company this year. If we start from the operating profit of the company, then we can see a decrease compared to Q2 and Q1. of this year and the previous year respectively. Operating profit for Q3'22 shows that the company earned $7.6 billion from July to September. This is about 23% less than in Q2 this year. When compared with Q1'21, Samsung saw a 26% drop.
The mobile experience business also posted a big profit in Q3. Most of the profits came from mass sales of foldable devices. Most of the profits came from the new foldable smartphones: Galaxy Flip 4 and Galaxy Fold 4. Other wearable devices such as Galaxy Watch 5 and Galaxy Buds 2 Pro also played an important role in this business. When mobile phone sales increase, it also has a positive effect on the screen manufacturing business. Especially for a company like Samsung which also makes screens.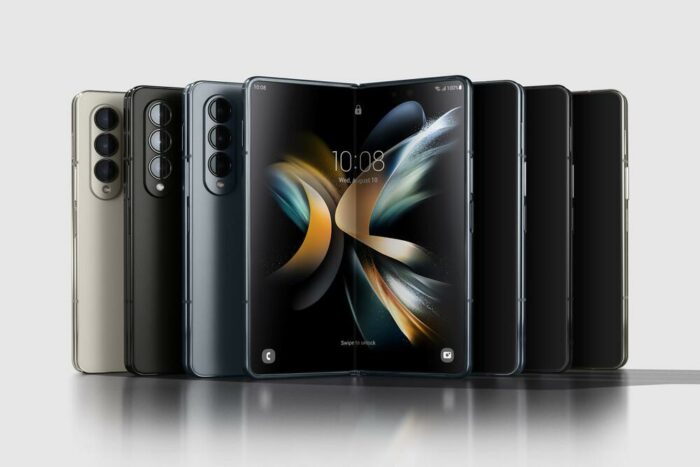 The fourth quarter could be associated with a lot of macroeconomic instability and geopolitical issues that could affect sales. But the massive end-of-year sales that come with every Christmas season could help the company post another boost in Q4'22.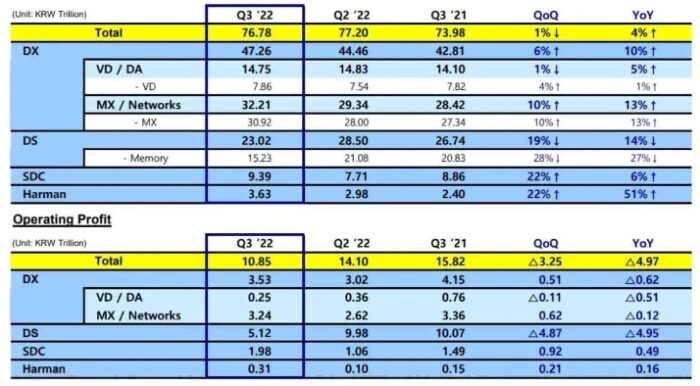 Samsung also plans to double sales of its large-screen devices, such as tablets. They are also doing their best to maintain double-digit annual growth in the wearables category. Samsung has also made it clear that the S-Pen user experience will be significantly improved next year. This will also be another source of increased profits.
You can also help Ukraine fight with Russian occupants via Savelife or via an official page of the National Bank of Ukraine.
Recommended reading: