In recent years, Russia has been constantly attacking Ukraine on the cyber front – our state resources, websites, banking system, and even media fell the victims of the attacks. We repulsed these cyber-attacks and strengthened the cyber resilience of the state. But with the start of a full-scale war, we not only began to defend ourselves on the ground but also joined the Ukrainian IT Army to defend the country. Therefore, it is especially gratifying that for the first time Ukraine has received two CYBERSEC Awards in the field of cybersecurity: for heroic resistance to Russian aggression and protection of digital borders of the democratic world.
The ceremony took place today at one of the largest cybersecurity events in Europe, the CYBERSEC European Cybersecurity Forum. This was announced by the Minister of Digital Transformation of Ukraine Mykhailo Fedorov on his Telegram channel.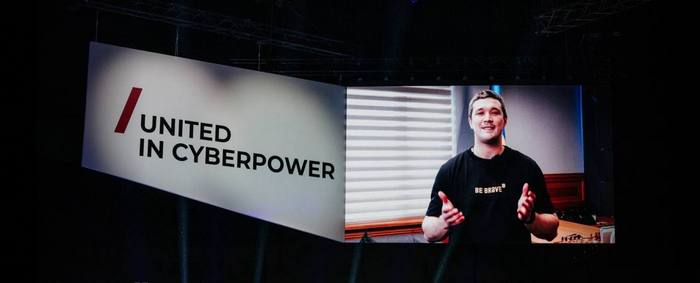 "This award is important first and foremost for the entire cyber community and volunteers who are today with us in the world's first cyber war. While our brave warriors argued that the so-called "second army of the world" are ordinary looters and murderers, our IT community has refuted the myth of Russia as the strongest cyber power. What the world is watching now is unique. This is a new level of experience not only for us but also for other countries. We study it together and intuitively find solutions to help counter this threat. I want to thank everyone who is defending Ukraine on the digital front with us. This is our common victory! I am sure that there will be only more victories in the future," the message reads.
It also became known that the first foreign center Diya.Biznes was opened in Warsaw to help Ukrainian entrepreneurs and refugees. The choice of location to reach the international level is not accidental. Poland has sheltered more than 3 million Ukrainians and became the first EU country to adopt digital documents in Dia for border crossing. And the Poles support us on all possible fronts – from digital to diplomatic.
You can also help Ukraine fight with Russian occupants via Savelife or via an official page of the National Bank of Ukraine.
Read also: