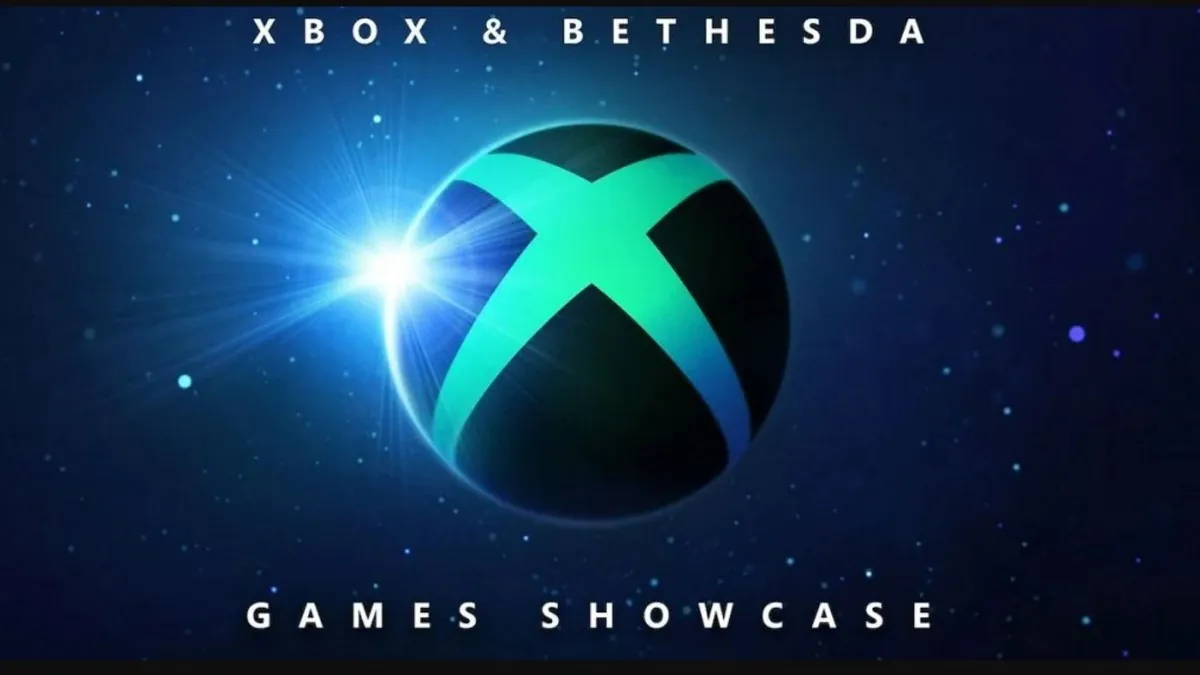 Xbox & Bethesda Games Showcase 2022 was definitely a highlight of Summer Game Fest, that replaced the traditional E3 this year.
Last year's event of the same name, that was part of E3 was full of phenomenal announcements. However, at such events we are often flooded with unrelevant information, but in this case, Microsoft and Bethesda did exactly what they promised, giving us just the announcement of the games. Xbox & Bethesda Games Showcase 2022 should not disappoint you, as it shows what games are coming to Xbox and PC over the next 12 months, including the games that come day one with a Game Pass subscription. Let's dive deeper into the best moments of the event
Read also: Biggest winners and losers of the Microsoft and Activision Blizzard deal
Redfall: killing Vampires with fun
Redfall is another game from Arkane Studios, the team behind the Dishonored series and one of the best games of 2021, Deathloop. Redfall is a first-person shooter with an open world that will take you to an island in Massachusetts. This place was attacked by vampires, which led to a solar eclipse, cutting off the island from the outside world – and thus from the inhabitants. The player will be one of the survivors, trying to discover the intentions of vampires and, of course, thwart their plans.
An excerpt from the gameplay, shows that the production will be accompanied by a pretty good humor. Each character can offer different skills that feels like a heroic shooter. The graphics look attractive, there is an opportunity for collaboration, a lot of action and, above all, it will be available day one on Game Pass. There is much to expect, but unfortunately, a month ago the game was pushed back to early 2023.
Hollow Knight: Silksong – it really happens!
We were also graced with the footage of the Hollow Knight: Silksong gameplay, which is undoubtedly one of the most anticipated indie games in recent times. Fans of the franchise could sigh with relief – the game is not abandoned and continue its development.
Everything looks just as great as the first part of the series, so there is definitely something to expect. The game will be available day one on Game Pass – however, there's still no exact date of the release.
High On Life – crazy FPS from Rick & Morty creator
The third game shown at the Xbox & Bethesda Game Showcase is High On Life, a very unconventional FPS in which we will travel through space with intelligent guns in hand. But you can't expect less from Justin Roiland, who keeps normalizing the disgusting in Rick & Morty and Solar Opposites.
The game promises a unique take at the genre, which can be described as a "trippy". It will be available day one on the Game Pass when it's released in October 2022.
Xbox Game Pass + Riot
League of Legends for PC, League of Legends: Wild Rift for mobile, Legends of Runeterra and Teamfight Tactics for PC and mobile, as well as Valorant for PC with all the characters and a bunch of additional content – all this is expected on Game Pass this winter. Admittedly, this is a powerful collaboration that many players will enjoy.
A Plague Tale: Requiem – new and atmospheric gameplay
A Plague Tale: Requiem is a sequel to A Plague Tale: Innocence, released in 2019. This game begins where A Plague Tale: Innocence ended, although the main characters Amsiya and Hugo find themselves in a new place, this time in the south of France.
That is, we will once again follow the adventures of the main characters in 14th-century France, engulfed in war and plague. Harsh climate, emotional roller-coaster and beautiful landscapes – all this awaits us in this game. Produced by Asobo Studio, it will debut later this year, and just like previous games will be available day one on Game Pass.
Step back Gran Turismo, Forza Motorsport is back
The event also presents a detailed overview of the new Forza Motorsport game, which has received several new gameplay features, such as an updated damage simulation system, and the new dynamic time of day visualization system.
While Forza Motorsport might not be as popular as Forza Horizon, you certainly can't be indifferent to it. Just watch how it looks: Microsoft has shown-off some next-gen graphics, including real-time ray tracing on the track. It seems like recently released Gran Turismo 7 will have a serious competitor in the genre. The ga,e is set to release next spring, exclusively on Xbox & PC.
Microsoft Flight Simulator x Halo Infinite
Microsoft's longest-running franchise, Flight Simulator, turns 40 this November, and several celebrations are scheduled for the latest game in the series to mark the occasion.
Another batch of new content for Microsoft Flight Simulator was presented at the Xbox & Bethesda Games Showcase 2022. This time, MFS will merge with one of the largest series in the history of the video game industry – Halo. The spaceship from Halo Infinite will soon be added to the flight simulator as a free DLC. And the Spirit of St. Louis will become available, thanks to partnership between Microsoft and the Smithsonian's National Aviation and Space Museum.
Overwatch 2 with a new heroine
From Blizzard Entertainment, we learned about the release of the sequel to the hugely popular online shooter. Overwatch 2 promises a "new era" for team hero-shooter. And the trailer sets the expectations pretty high. In addition, PVP mode will be free, and the game will enter early access on October 4. Also introduced was a new heroine, Junker Queen, who (as always in this series) has a long history.
Ara: History Untold is a dream come true for fans of turn-based games
Oxide Games, the developers of Ashes of the Singularity, have unveiled their new turn-based game Ara: History Untold. While the announcement did not reveal many details, but RTS fans will definitely feel like in paradise. The trailer looks promising, to say the least, and fans of the Civilization franchise will be especially excited about the release of this game in the near future.
The Elder Scrolls Online, Fallout 76 and Forza Horizon 5 will get new DLC
For those looking for something new in the Elder Scrolls universe (we think there may be quite a few), the good news is that Elder Scrolls Online players will be able to explore lands they've never seen before in High Isle DLC, to be launched on June 21.
Another Bethesda title to receive new DLC is Fallout 76, where expedition to the Pitt (post-apocalyptic Pittsburg) awaits for the players.
And if you hadn't enough of Hot Wheels back when you were a child, the legendary models and crazy tracks are coming to Forza Horizon 5 new DLC.
Ark 2, or Vin Diesel dinosaur ride simulator
This survival game, that draws inspiration from the Legend of Zelda: Breath of the Wild and the Assassin's Creed series will receive a star-led sequel. The story trailer of the game is amazing, and tells a story of father and daughter trying to break into the beautiful but dangerous world where the dinosaurs have returned.
Vin Diesel, unfortunately, did not include dinosaurs in his crazy F9 the Fast Saga (he still has 2 more movies to include them, though), but with his involvement Ark 2 looks different than the first game. At least, judging by the story trailer. And there are never too many open-world survival games, aren't there?
Scorn – H. R. Giger's dream
Another survival horror is set in biopunk-style world, inspired by the works of H. R. Giger and Zdzisław Beksiński. It has a horrible atmosphere and unique music that makes your body tingle. It seems that Scorn might be a horror that would interest players that prefer to stay away from the genre
This first-person horror will be extremely terrifying and impressive at the same time, which is perfectly shown by the game trailer. Scorn will be available day one on Game Pass, when it will be released on October 21.
10 "smaller" games, and the new Minecraft
After Scorn, it was time to present ten slightly smaller developments. These games include Flintlock: The Siege of Dawn, Minecraft: Legends, Lightyear Frontier, Gunfire Reborn, The Last Case Of Benedict Fox, As Dusk Falls, Bladepoint, Pentiment, Grounded and Ereban: Shadow Legacy. While all these games are beautiful on their own, this section of showcase was just a small pause before another series of AAA-titles.
Diablo IV – a new trailer and a fifth class of characters!
During this year's conference, everyone was once again convinced that the money spent for acquisition of Activision Blizzard by Microsoft would be spent for good. In addition to the new trailer for Overwatch 2, new material from Diablo IV was also shown and. Microsoft's showcase also premiered fifth and final class of the in-game characters – the Necromancer.
I personally believe that an extended look at Diablo IV was one of the highlights of the showcase. It detailed some of the many exciting new features that will appear in the Diablo universe with the release of this sequel. Diablo IV is set to release in 2023.
The new season of Sea Of Thieves, Ravenlok & Cocoon
Undoubtedly, the most lyrical of the trailers showed during the demonstration was the official trailer for the 7th season of the online adventure game Sea of Thieves, to be released on July 21.
This new update to the Sea Of Thieves, an intriguing Ravenlok, that looks like a mix of MediEvil with Coraline, and Cocoon, that looks like a more artistic look at the perfect Death Door – were the releases worth remembering.
Wo Long: Fallen Dynasty – a new game by TEAM NINJA
One of the most impressive trailers at the Xbox & Bethesda Games Showcase 2022 was the trailer for Wo Long: Fallen Dynasty from the legendary Team Ninja.
Wo Long: Fallen Dynasty is going to be a story-driven action game with an impressive visuals. Wo Long is scheduled to release on the Xbox early next year, and will be available on the Game Pass on day one.
Hideo Kojima starts a collaboration with Xbox Game Studios
The rumors were true. One of the most prominent and unique video game developers in history, after breaking ties with Konami and an episode with Sony, joins forces with Xbox Game Studios, announcing a new exciting project. This yet-to-be-announced game will leverage the Microsoft's cutting-edge cloud technology to deliver the unmatched experience. There is no more detailed information at the moment, but this is Kojima's game, so it will definitely be of a high quality.
Starfield, or a No Man's Skyrim
Finally, a gameplay reveal for the new massive RPG from Bethesda, proudly called "Skyrim in Outer Space" has happened. The gameplay is actually very similar to the fifth part of The Elder Scrolls – it offers both first and third person view, and a lot of combat elements, although here, of course, everything looks much more futuristic. There are many customisation options for the protagonist, full-scale space travel and the opportunity to explore more than a thousand planets, build your own ship, and create an extra-terrestrial base of operations. Starfield will undoubtedly be a great game that will entertain you for hundreds of hours. But we still have to wait for it. Fortunately, just until 2023.
All the games coming to Xbox and PC in 12 months
Finally, Microsoft has unveiled all the games that will appear on Xbox & PC over the next year. Admittedly, everything looks very promising – especially considering how many games will appear day one on the Game Pass.
Read also:
You can also help Ukraine fight with Russian occupants via Savelife or via an official page of the National Bank of Ukraine.