First of all, I understand that many people are already so accustomed to distributing mobile Internet to their devices via a mobile phone that portable routers raise more questions than thoughts about the benefits. But they do have benefits of their own. And now I will compare two models, Tecno CPE TR210 and Tecno TR118.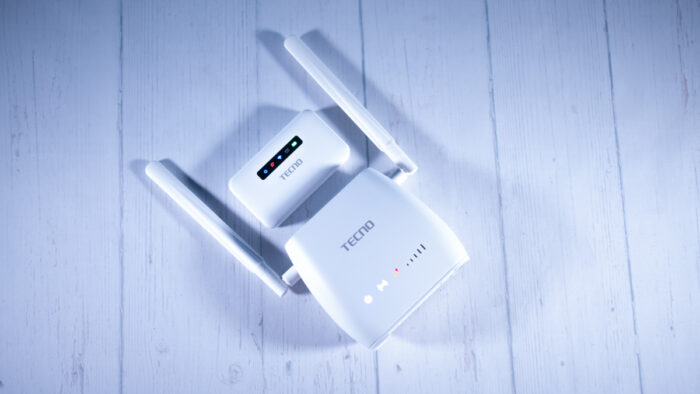 Reason to buy
To begin with, are mobile routers really needed if you always have a smartphone at hand that can distribute Wi-Fi? And now many providers are even free. And the router needs a separate SIM card and a monthly tariff!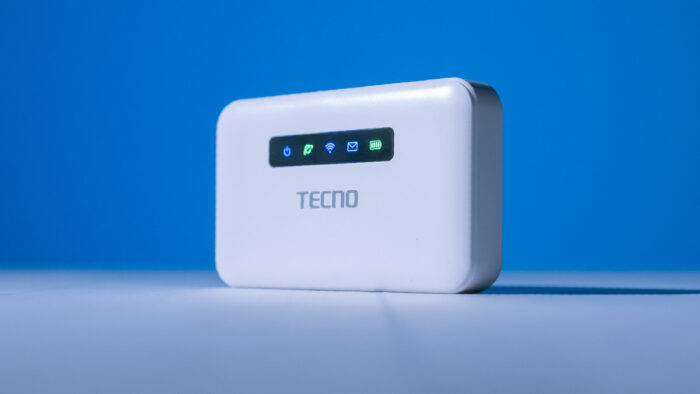 And actually, if you don't need to turn on Wi-Fi distribution daily, then you don't need a router. But if there is a need, then consider this – the router will save the phone's battery, because it works much longer, since it does nothing but distribute the Internet.
Read also: TECNO CAMON 18 Premier review: Gimbal stabilizer and 5x zoom in a mid-ranger?
It will have a more stable signal, faster connection, more network settings, it can receive more users… And even if a smartphone supports Wi-Fi better than a router, it still won't be able to distribute more speed, because it will hit the bar of antenna signal reception limit.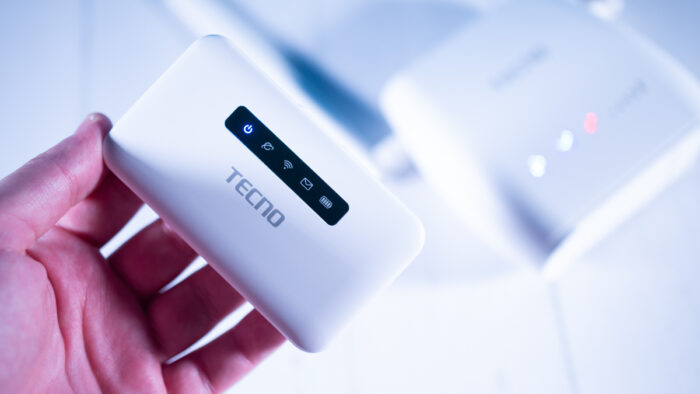 Plus – additional features, such as WPS, LAN and, in fact, a separate tariff that will allow you to offload the traffic of your smartphone.
Specifications of Tecno TR118
Network generations: 2G, 3G, 4G (LTE)
Transmission technology: GPRS, EDGE, HSUPA, HSDPA, HSPA+, LTE Cat.4 (150/50 Mbit/s)
Functions and features: memory card slot up to 32 GB, SIM-card slot
Wi-Fi: Wi-Fi 3 (802.11g), Wi-Fi 4 (802.11n)
Number of connections: up to 16
Ports: microUSB, LAN (RJ45)
Battery: 2600 mAh
Battery life (surfing): 12 hrs
Specifications of Tecno CPE TR210
Network generations: 2G, 3G, 4G (LTE)
Transmission technology: GPRS, EDGE, HSUPA, HSDPA, HSPA+, LTE Cat.4 (150/50 Мбит/с)
Functions and features: memory card slot up to 32 GB, external antenna 2 pcs.
Wi-Fi: Wi-Fi 3 (802.11g), Wi-Fi 4 (802.11n)
Number of connections: up to 32
Ports: microUSB, LAN (RJ45)
Battery: 2000 mAh
Battery life (surfing): 10 hrs
Market positioning and price
Now – to the point. These are novelties. For testing and comparison, they came to me in the minimum configuration and in boxes without any special identification marks. Tecno TR118 will cost about 2,000 hryvnias, Tecno CPE TR210 – closer to 2,500 hryvnias. It's hard to say more precisely, because routers are a little late on the shelves.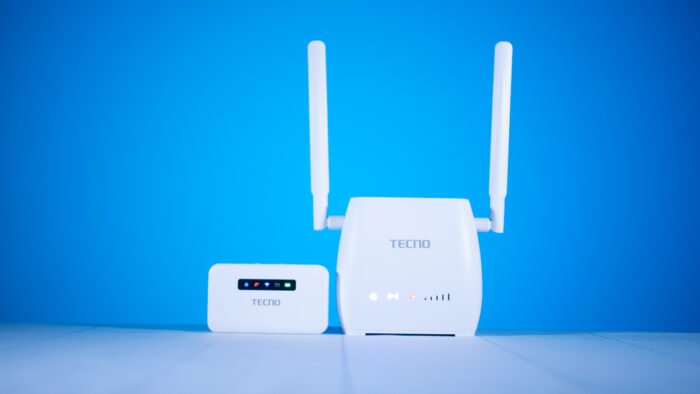 Comparison in differences
Interestingly, these routers are not part of the same line. They are very different in terms of purpose, size, and even functions, and not always in favor of a more expensive model.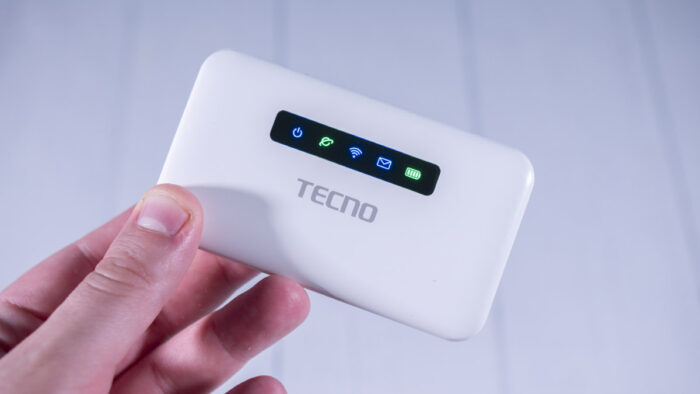 For example, Tecno TR118 accepts not only SIM cards for mobile Internet, but also SD cards, and when connected via USB, it can work as a flash drive. I bet you have just had an idea in your head, 'why don't we make this memory card available over the network?'…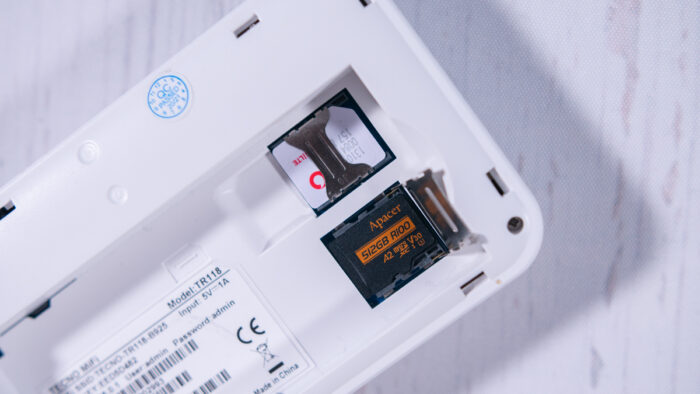 No, you can't, I tried. And I highly recommend Tecno to do so next time. In addition, the TR118 is not much different from a smartphone in size and, in fact, can fit in a pocket. I also note microUSB as a means of charging and synchronization.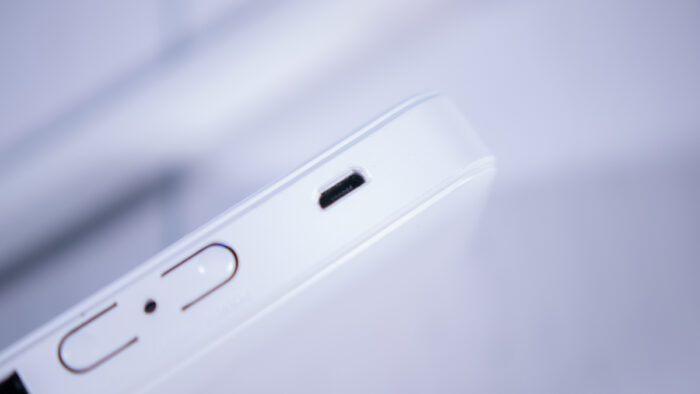 Yes, I note positively – of course, this connector is outdated 5 years ago, but mobile routers are developing much more slowly than other types of devices, so you should be happy about such things.
Tecno CPE TR210 responds to all this with external antennas, which, firstly, makes signal reception better than that of the 'little brother', and secondly, better than that of smartphones, which have much smaller antennas.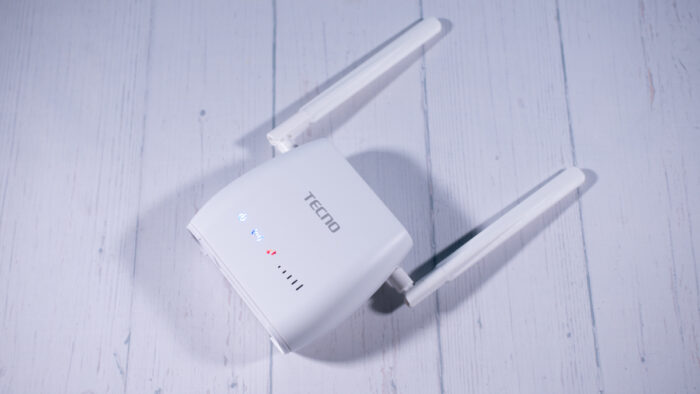 Also, compared to Tecno TR118, the maximum number of connected devices has been doubled, up to 32. Well, there is also a full-size USB Type-A. Not for charging, unfortunately, a standard DC type charger, 12V 1A is used for this.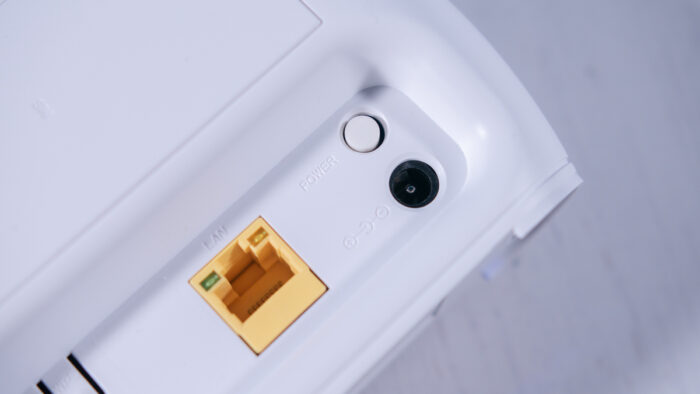 I also note that the TR210 has a lot of modifications for different countries. For example, TR215. The difference between them is in the battery capacity, which can range from 2,000 to 2,600 mAh. Yes, it will be a difference of 25+ percent, and the capacity sounds weak… but remember!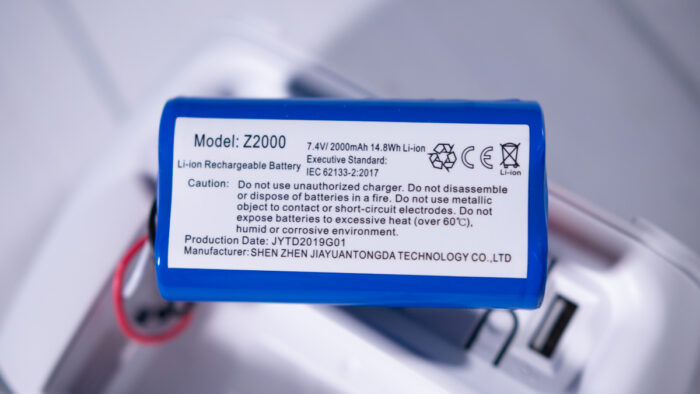 Routers are more efficient than smartphones, so they will last longer. Still, I'm surprised that Tecno CPE TR210 does not have a more capacious battery while having larger dimensions.
Comparison in similarity
Everything else about the routers is almost the same. They support 4G LTE Cat 4, 150 Mbps DL/50 Mbps UL, one 100 Mbps RJ45, have a WPS button, microSIM instead of nanoSIM cards. And even the web interface is so similar that you don't have to switch it if you change one router to another.
The operation indicators on the case are similar – there is power, Internet status, new messages and battery. And yes, you can read messages through the web interface. But you can't answer, unfortunately.
Conclusions on Tecno CPE TR210 and Tecno TR118
Which option would I choose? Perhaps Tecno TR118. Still, if I needed mobile Internet on the road, charging via microUSB and replacing a flash drive are very tempting things. In addition, a pocket router is a pocket router. It won't take up space in your suitcase.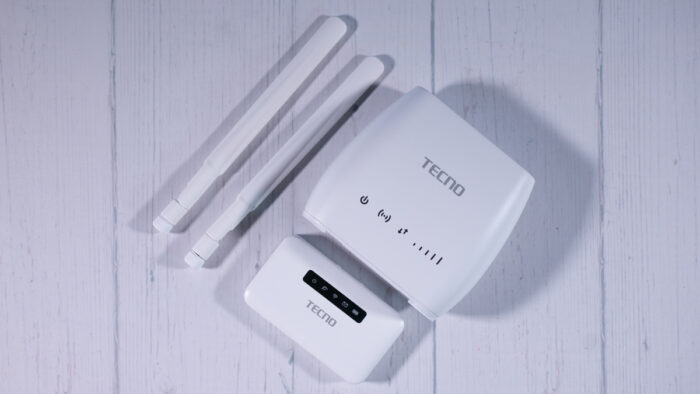 However, Tecno CPE TR210 will also be useful if, say, you are in a country house with access to a power outlet, and additional antennas will compensate for any weak signal.
Read also: TECNO Spark 7 review: smartphone with a twist!
You can also help Ukraine fight with Russian occupants via Savelife or via an official page of the National Bank of Ukraine.