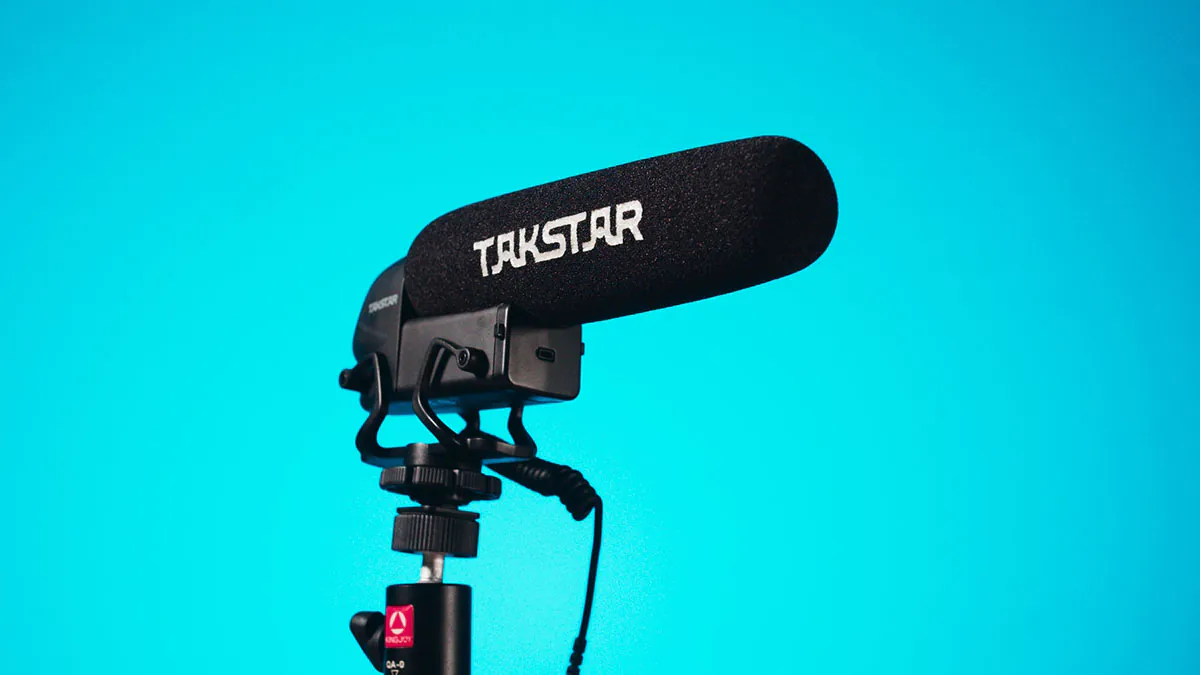 When I was told on Facebook that they have a cannon microphone for $48 for review, not a noname Chinese, high-quality and functional… I went looking for reviews. And you know, the Takstar SGC-600 really surprised me. Pleasantly surprised, I must emphasize. However, do not expect any miracles from it. Expect a lot, but not a wonder.
Takstar SGC-600 video review
Don't want to read? Watch the video!
Market positioning
As I mentioned, it's $48, and let me remind you that $48 is three times less than the Boya BY-BM3032. Three times less!
Advantages of the budget model
Therefore, the first question is, is this really a cannon microphone? Yes, it's a bona fide cannon with super-cardioid sound polarity. As for the quality, you can hear it in the video review above.
Now, what do I really like? Firstly, ergonomics. The Takstar looks like a normal cannon, but is smaller and thinner than its counterparts, so it can fit more easily in a gear bag.
This microphone consumes not 2 finger batteries, but only one. And the door for the battery is much, much nicer made than in the same Boya.
At the same time, the Takstar SGC-600 does not lag behind in the quality of the case. The suspension is also springy and high-quality, the clamp is the same, and the hot shoe is there. Although, unfortunately, the 1/4 inch thread is plastic, not metal.
As for the features, we have tumblers. Gain in three positions, from 10 to -10 dB, as well as a treble boost and a power switch.
And my favorite chip. The microphone kit includes a splitter adapter with audio to the microphone and speaker separately. Thanks to it, you can naturally listen to the sound from the microphone through headphones.
Let I remind you, there is no 3.5 mm connector on the case itself, only a soldered cable. Which, of course, also contributes to the cheapness of this model.
Disadvantages
At the same time, there are no additional features or non-obvious functions. What you saw is yours, congratulations.
And on the one hand, it makes the microphone less versatile. On the other hand, the price justifies it absolutely. And in fact, the only question is whether you are satisfied with the sound quality.
Conclusions on

Takstar SGC-600
As a result, I praise Takstar as a company that makes very interesting things. Inexpensive, and as high-quality as possible at the same time. And I recommend the Takstar SGC-600 without hesitation, if you are satisfied with the sound quality, because you may not need most of its features, whatever they are.
Read also:
You can also help Ukraine fight with Russian occupants via Savelife or via an official page of the National Bank of Ukraine.