Despite the habit of dressing warmly in the house, a good heater will be useful in any situation. And fortunately, the Mill Invisible Wi-Fi 2000W is just that.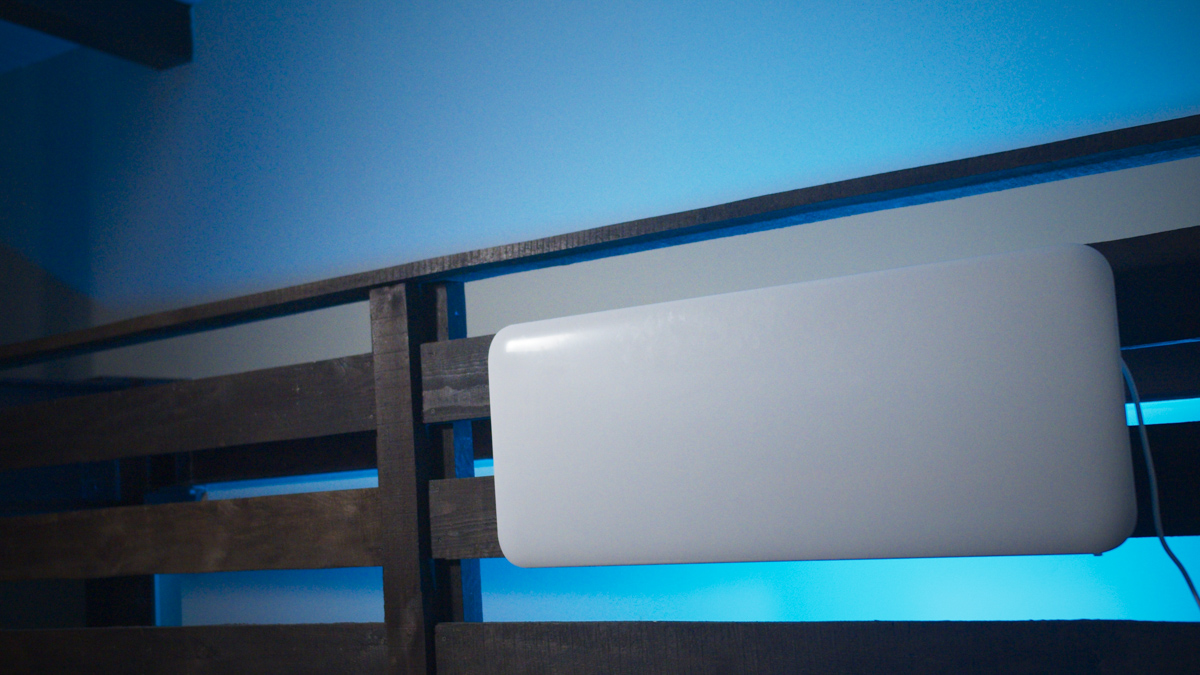 Market positioning
This is the most powerful and expensive model of the company, the flagship costing about $300. At least, at the time of writing and without taking into account any promotions that may be available. The company has several more affordable options, including models that are not only wall-mounted but also placed on the floor.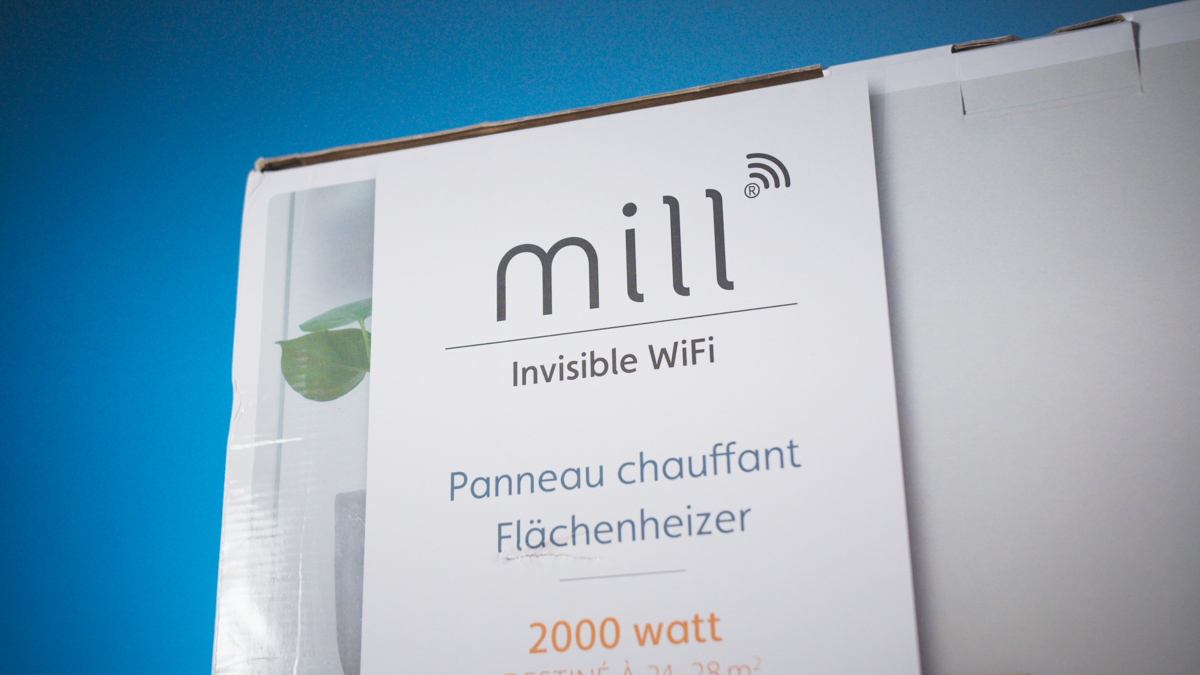 Mill, for those who don't know, is a Norwegian brand founded in 2010. At the same time, its roots are much deeper and are associated with real masters of creating heaters. Therefore, do not be surprised that a relatively young brand is already represented in 30 countries and is recognized both by quality and appearance.
Type
The model at my disposal is a panel model. What does this mean? It is mounted on the wall and is not designed to be placed, say, in the center of one room or another.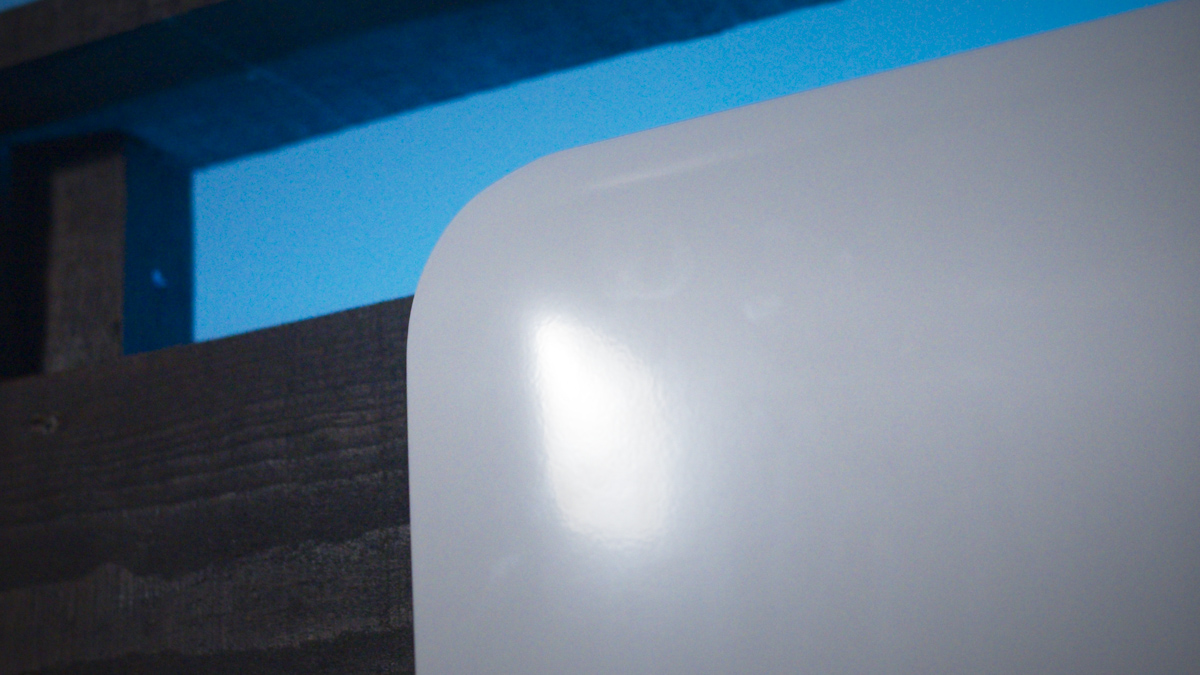 The obvious disadvantage of this solution is that it is more difficult to move a panel heater. But sorry, that's why it's a panel heater. You don't buy it to move it around like you don't move a chandelier around, sorry, a chandelier. If you need to carry it around, you buy a flashlight or even a floor lamp.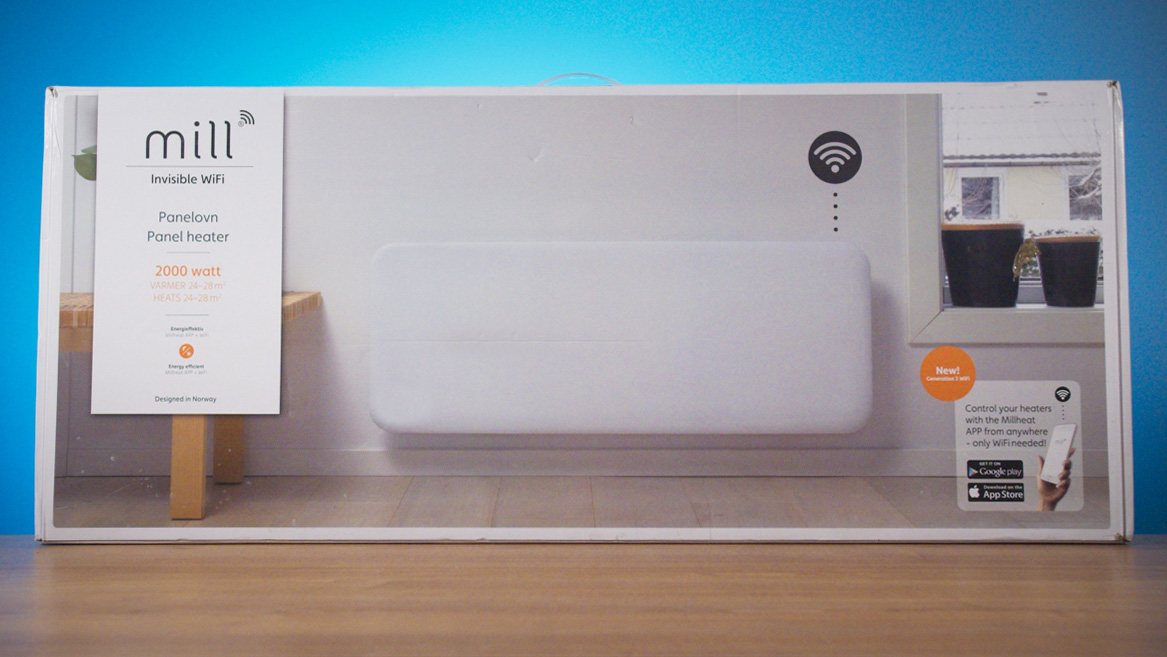 It would seem that there are still questions about the heating coverage area, which should be smaller compared to floor heating. But the Mill Invisible Wi-Fi 2000W can still heat up to 28 square meters, which is not small, not small at all. This is, excuse me, my entire studio apartment.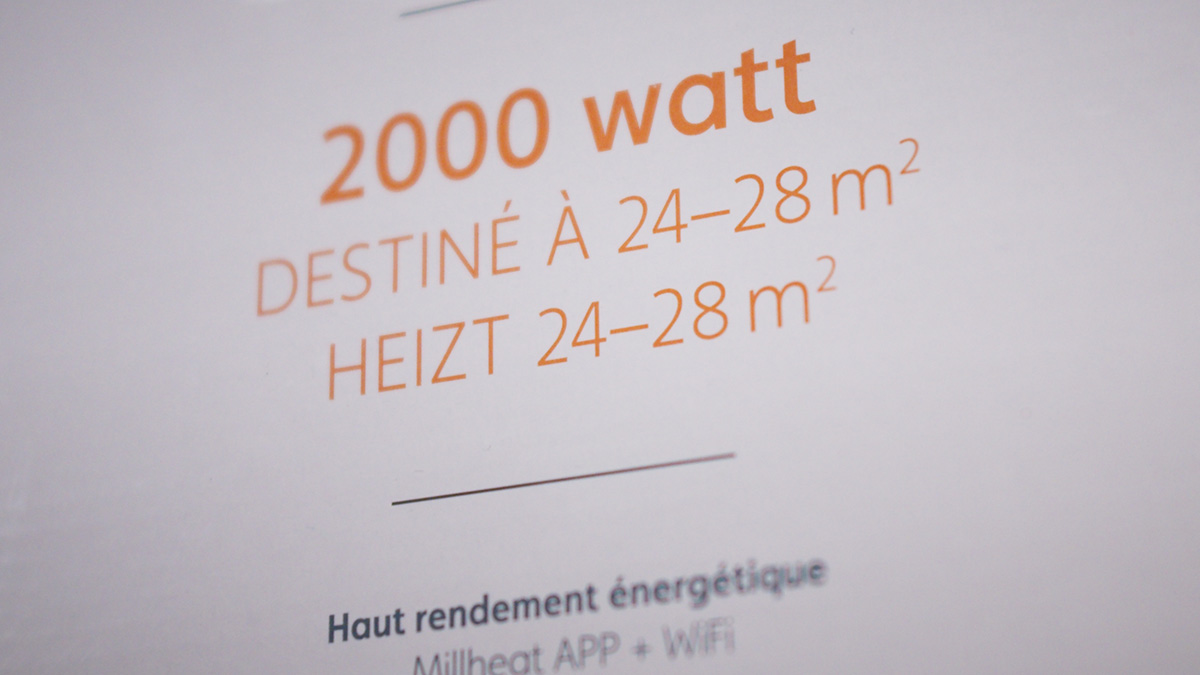 And on the plus side, a panel heater looks much more organic and takes up much less space, because it usually hardly protrudes above the wall. So, let's move on.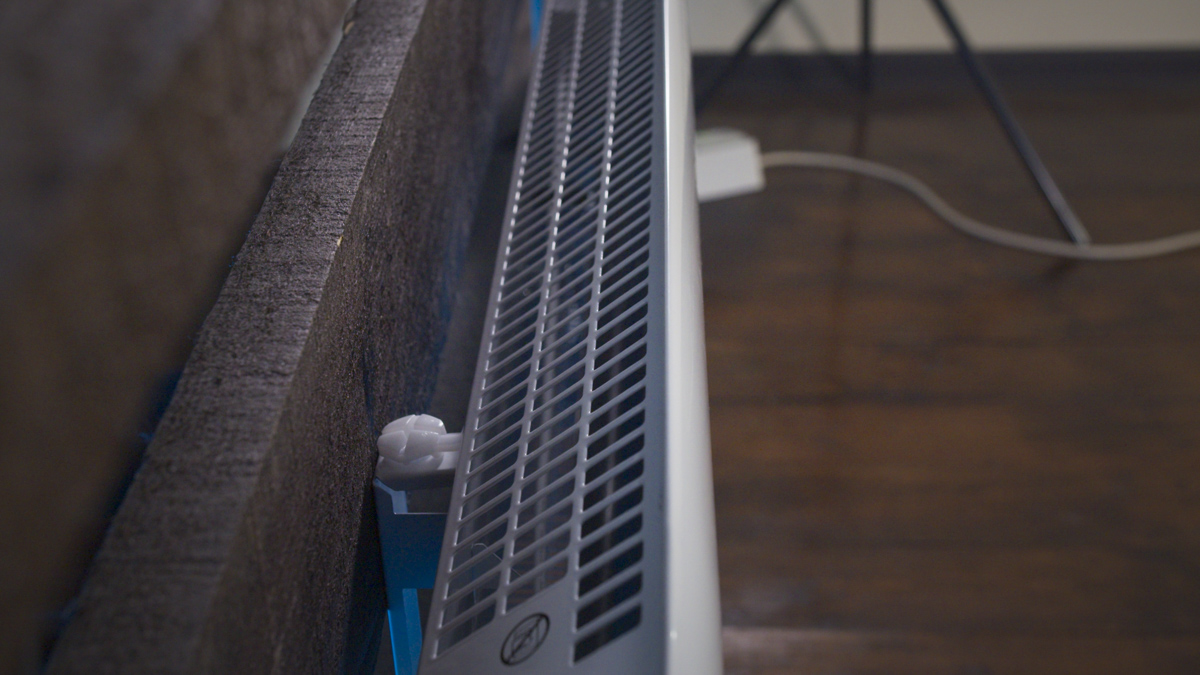 Also, a stand for shooting was made to make the fastening more visible.
Appearance
I don't think I'm going to surprise you, but Mill once won the Red Dot Design Awards for the design of the hero of the review. It's easy to understand why.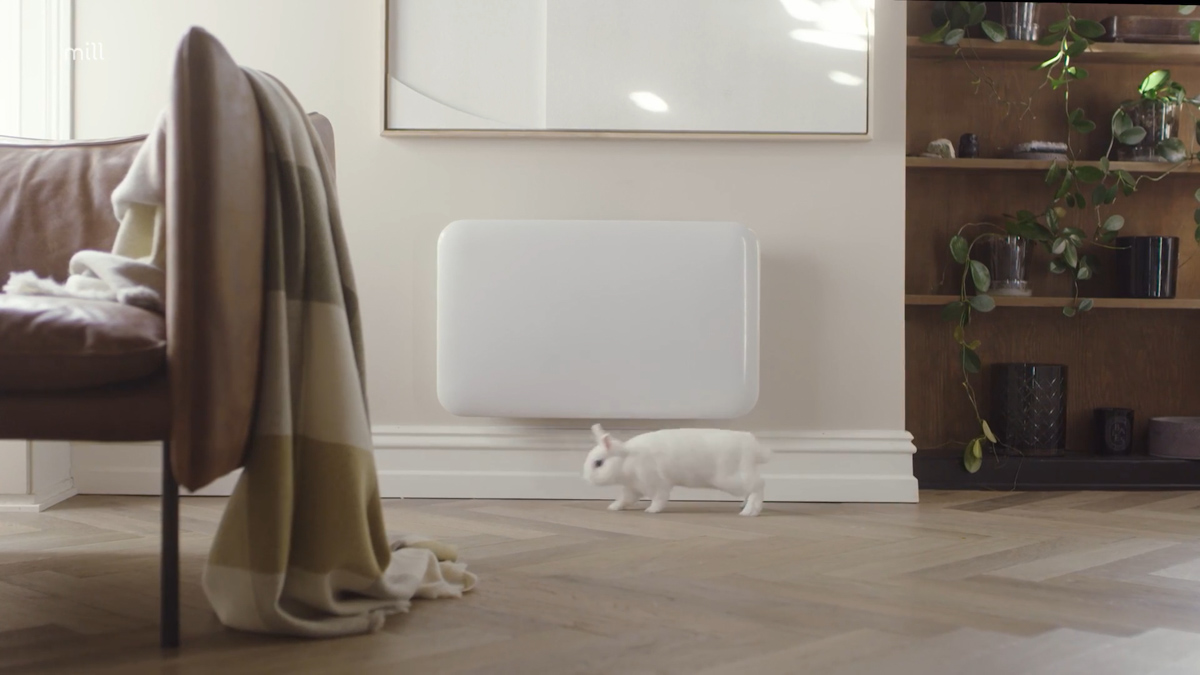 White colors, metal. minimum of sharp corners, minimum of any visual clues at all. Therefore, the heaters will look at home in modern apartments and houses, as well as in small cafes, coworking spaces, office premises, etc.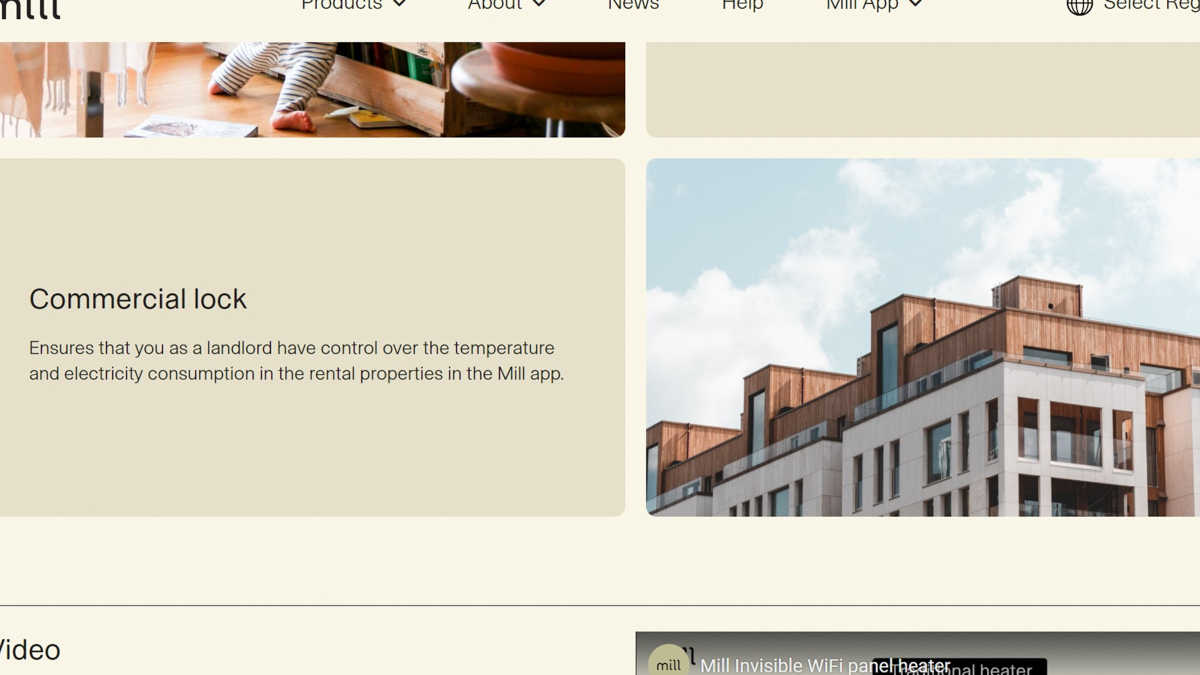 The only exceptions to the minimalism, although they are visible only from the sides, are the buttons on the ends. Namely, the power switch under silicone moisture protection and the touch panel. And that's not all, because there is also a mobile application.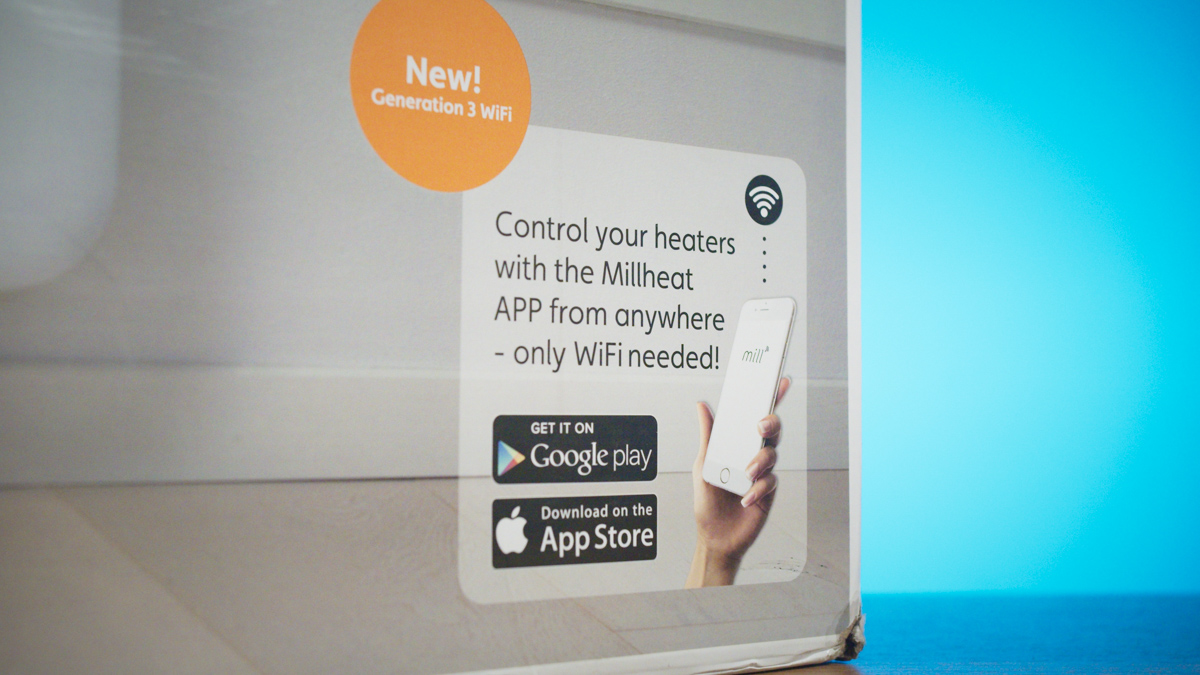 The touch panel shows the current temperature thanks to the built-in thermostat, allows you to control it without connecting to a smartphone, and switch the Wi-Fi module. Surprisingly enough, even WITHOUT using a smartphone, you can calibrate the device, reset the device as a whole or just Wi-Fi separately.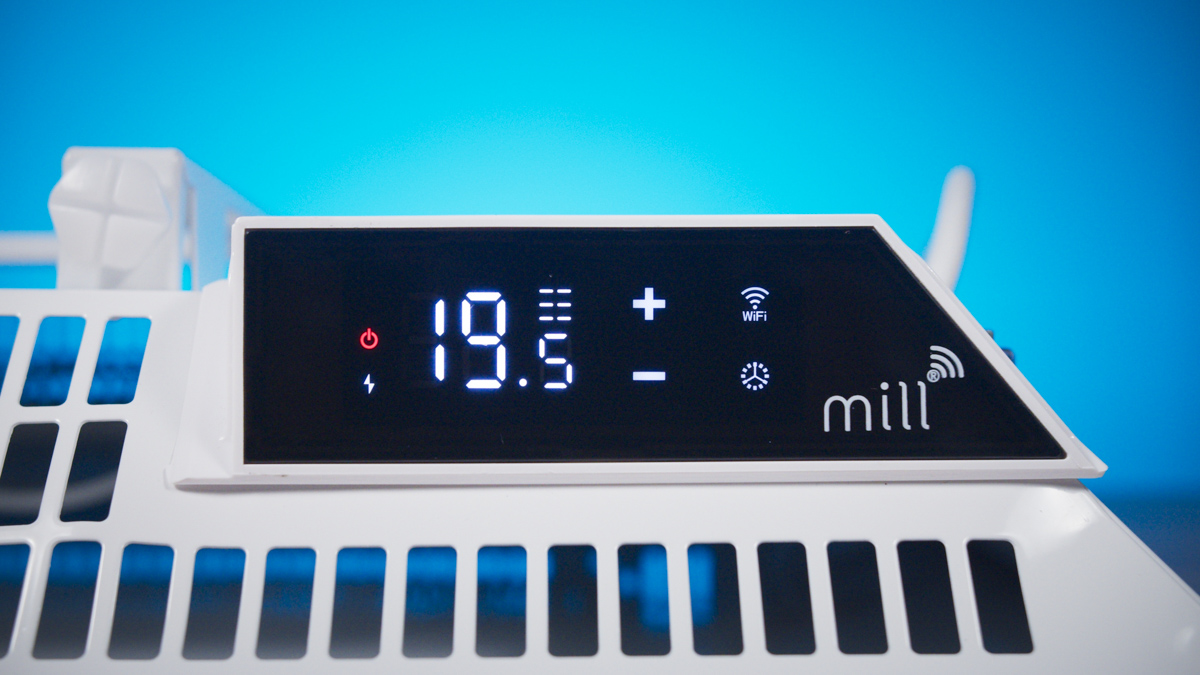 By the way, the heater weighs 6.9 kg, and it is much smaller than it looks. It is also much lighter.
Specifications and controls
Obviously, the Mill Invisible Wi-Fi 2000W has a power of 2000 watts and Wi-Fi support. That is, in addition to the control module on the device itself, it is also possible to control it via any relatively modern smartphone. And even more than one, which will be useful in business.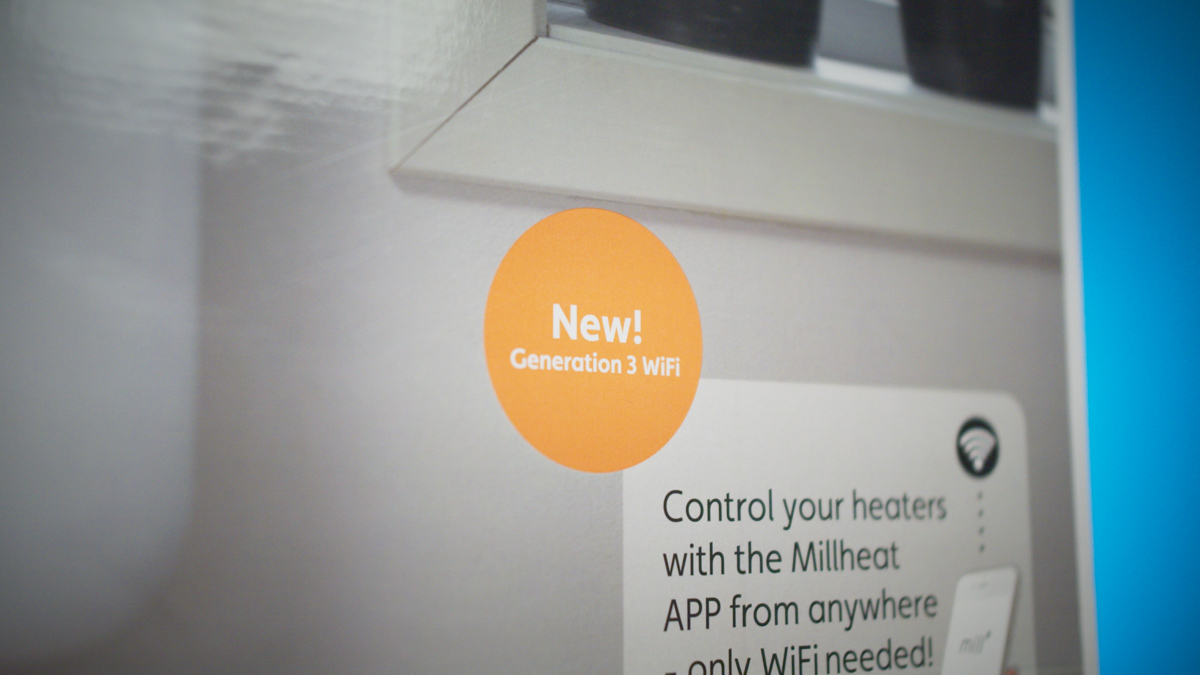 In fact, in the official program, you can connect up to ten heaters per smartphone, and there is no telling how many smartphones can be connected to these ten heaters at most. That is, if you equip an entire floor of a small office with ten Mill Invisible Wi-Fi 2000W, you will be able to control the heating of the entire floor without any problems.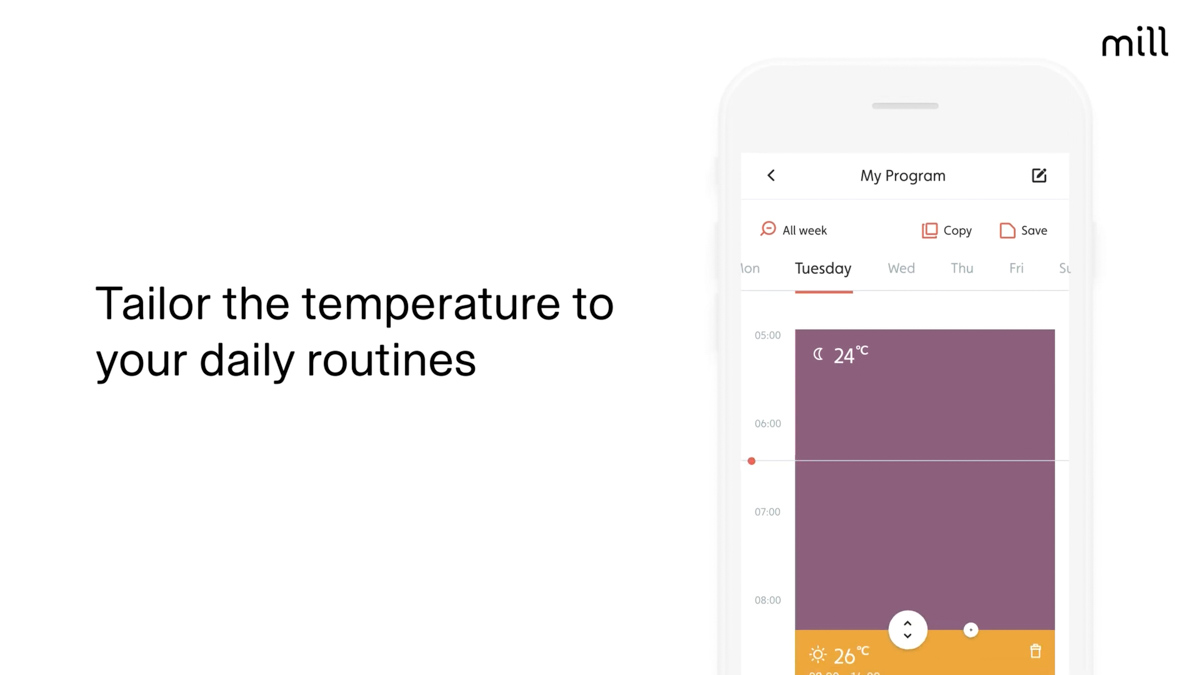 And you can control it the way you want. You can set the heating power, switch-off timing, switch-on schedule, there is a vacation mode, and precise control of energy consumption over certain periods of time.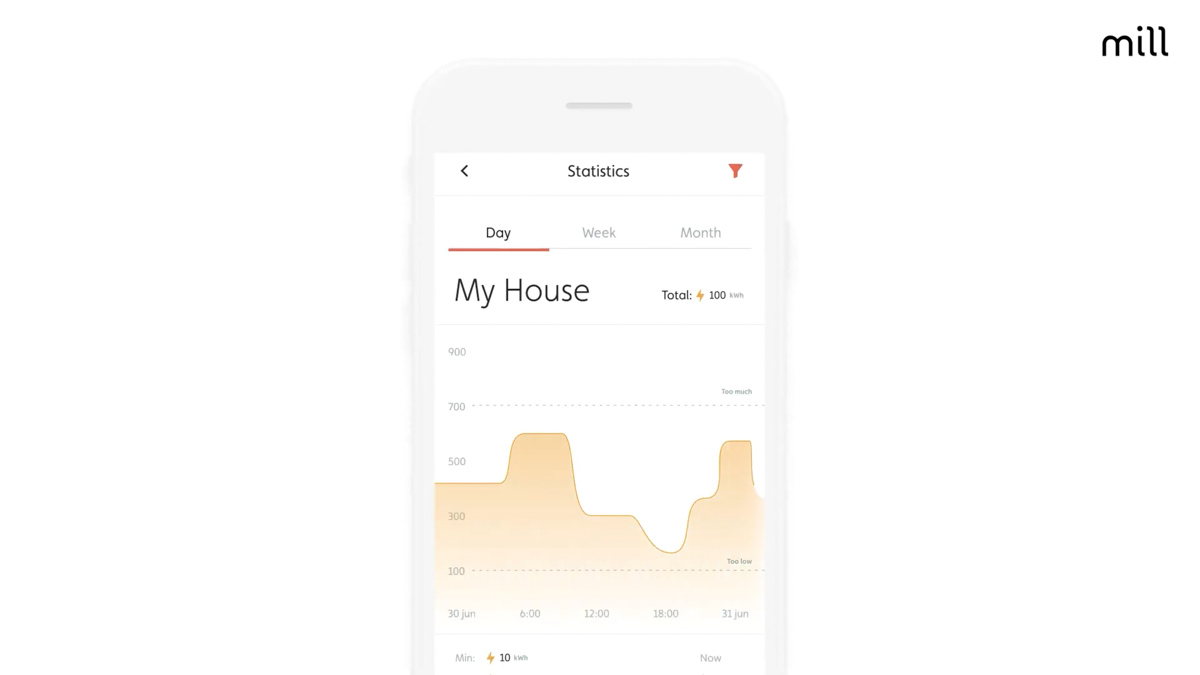 There are three standard operating modes: Comfort mode (everyday), Sleep mode (when you sleep, not the device, because the device is working), and Away mode when you are somewhere else. Each mode has its own temperature slider.
There is also PID Control, as well as protection against overheating, falling, and child harm, moisture protection, and a 5-year manufacturer's warranty. You can also update the heater's firmware through the app – and yes, it's not superfluous, but it's a smart thing to do.
By the way, PID Control, for those who don't know, is a feature where, upon reaching a certain temperature, the heater starts to consume power exclusively to maintain this temperature. This saves a lot of energy compared to a conventional heater, which is critical nowadays, as you can imagine.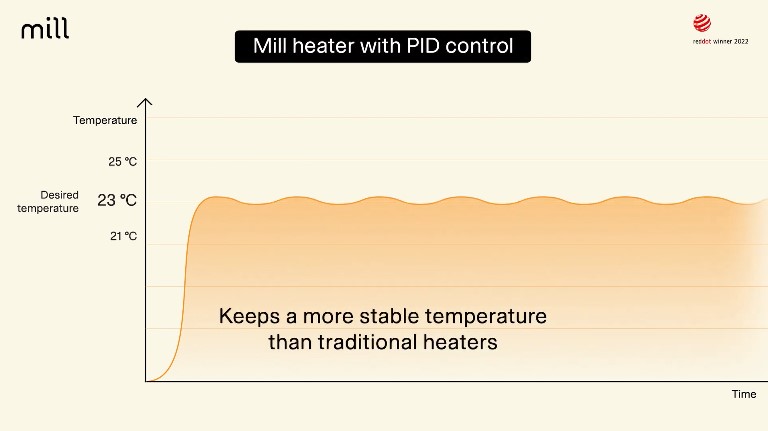 The first setup is simple and intuitive. Thanks to the combination of Bluetooth and Wi-Fi, you can connect to the heater without any hassle. Create a room where the Mill will be located. Adjust the temperature sliders for each of the four operating modes and enjoy.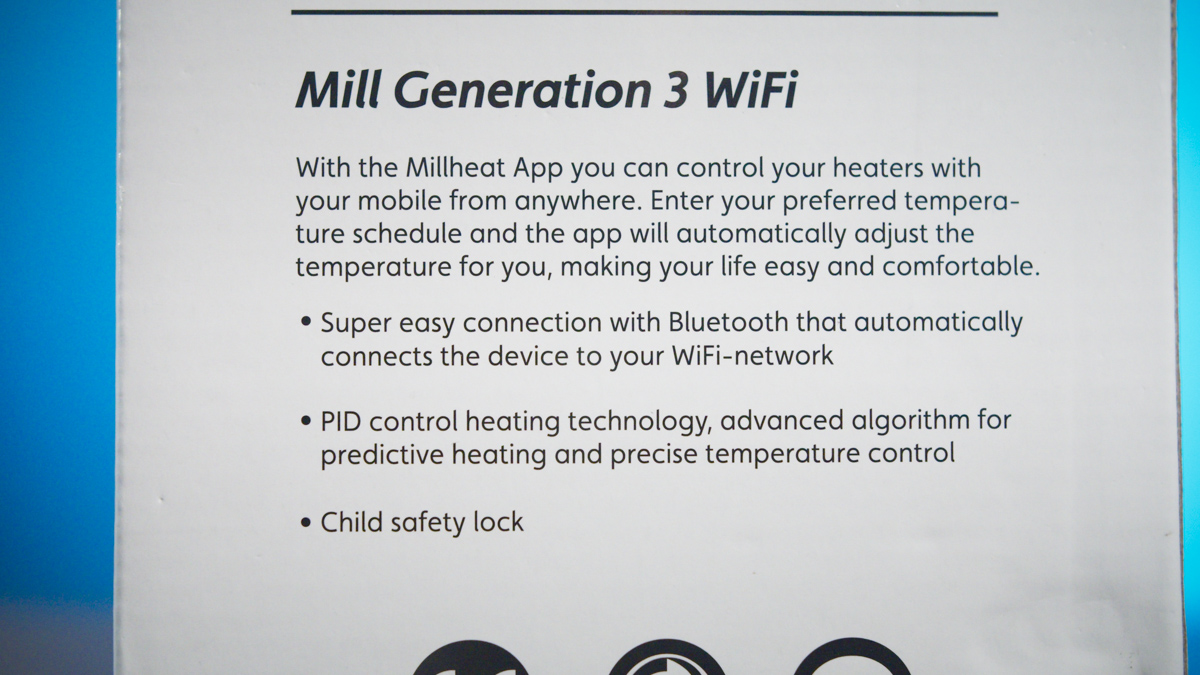 After the first setup, you can even control the device via the Internet without any problems. You can turn it on remotely, say, half an hour before you get home. Or don't turn it off at all and keep the heater on PID control. It won't eat kilowatts from both cheeks, don't worry.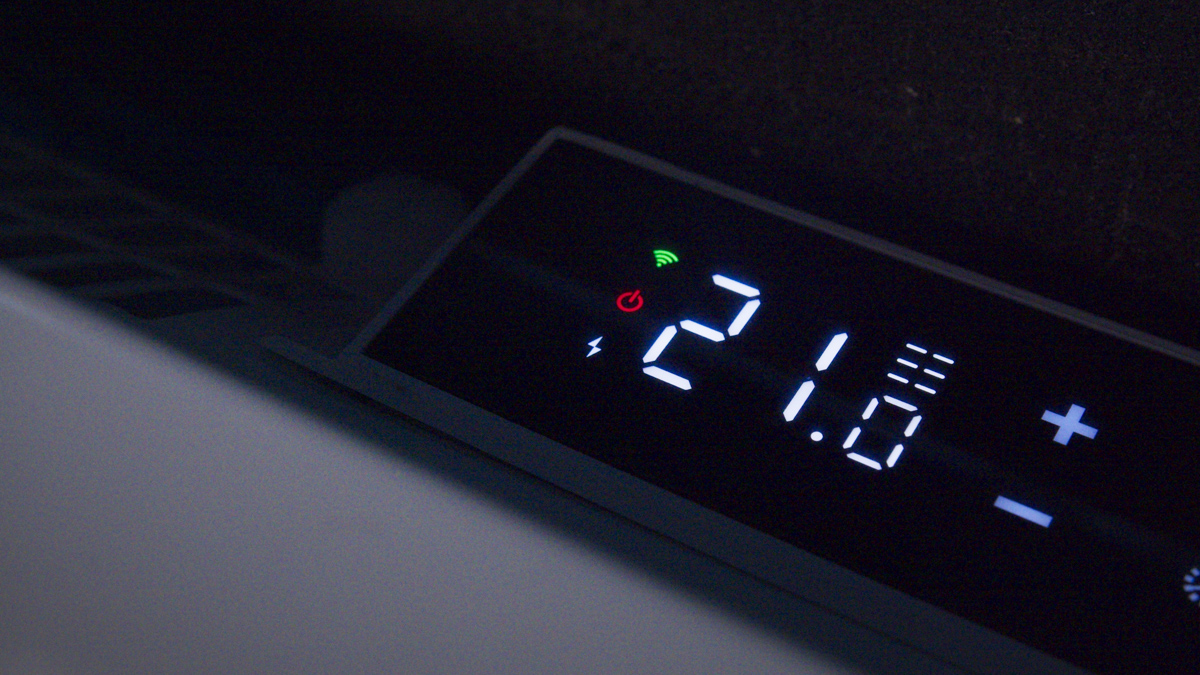 The only question I have about the program is the translation design. Not the translation itself, but the design, in several places the text goes where it shouldn't. Fortunately, they promised to fix this in the next update of the program.
Accommodation in the bathroom
Moisture protection means that spilling coffee, tea, or more alcoholic beverages on the heater will not kill it. In fact, it's not easy to kill it at all, it's high-quality, metal, and durable.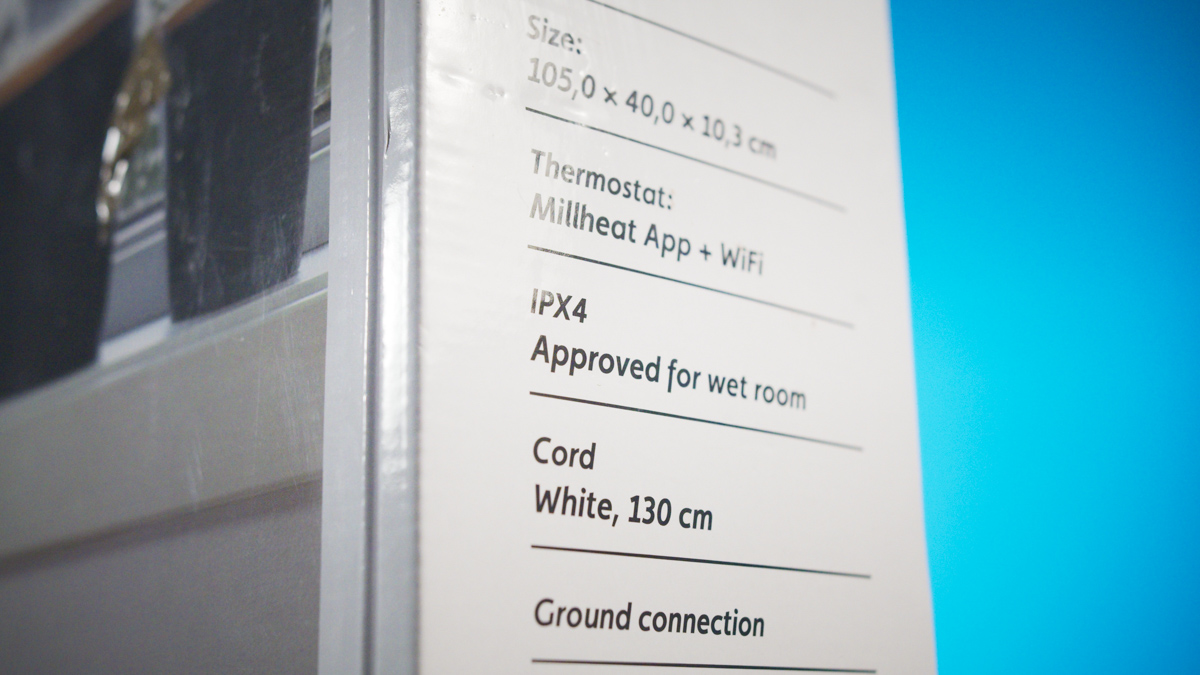 And vice versa, the heater has very few options, which is to the owner's disadvantage. After all, it does not burn oxygen, does not dry the air, and even knows how to set the temperature itself, without the need for additional control, if you want. Moisture protection, however, does not mean that you should use it in the bathroom and dry your polka-dot underpants on it. Actually, it doesn't.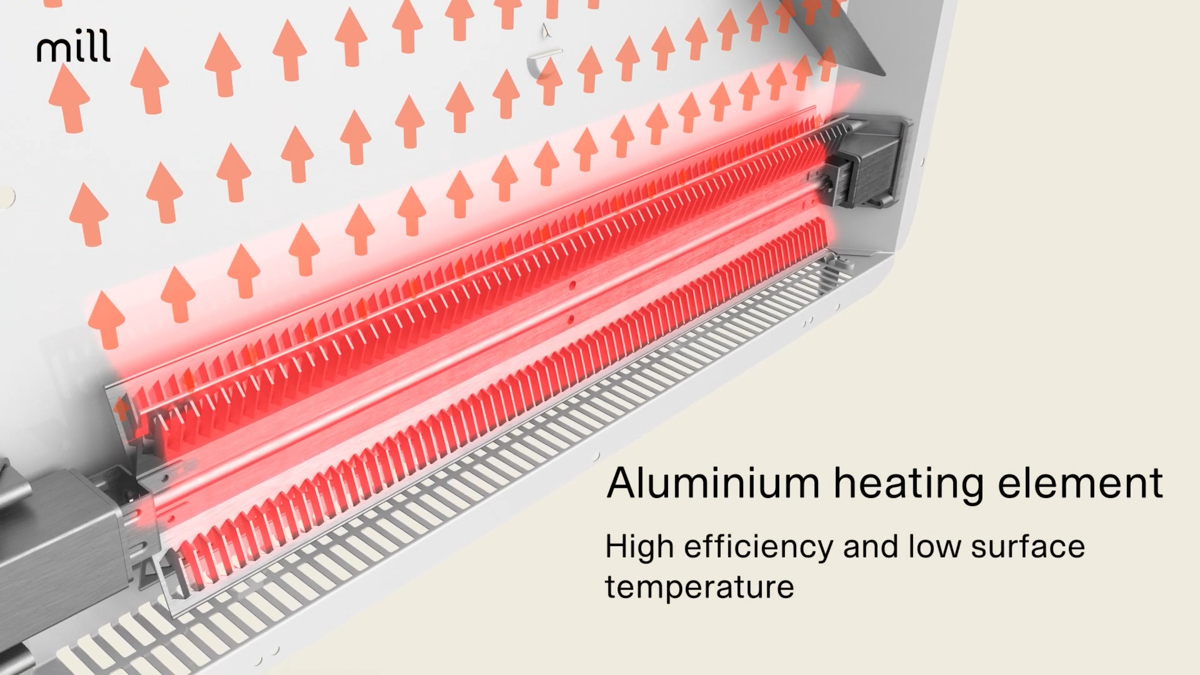 You CAN use it in the bathroom, moreover, it will be an EXCELLENT option to use this model for large bathrooms in apartments and country houses where there is not enough heating. Just… do not dry clothes on the heater. The manufacturer does NOT recommend this and says so right on the case.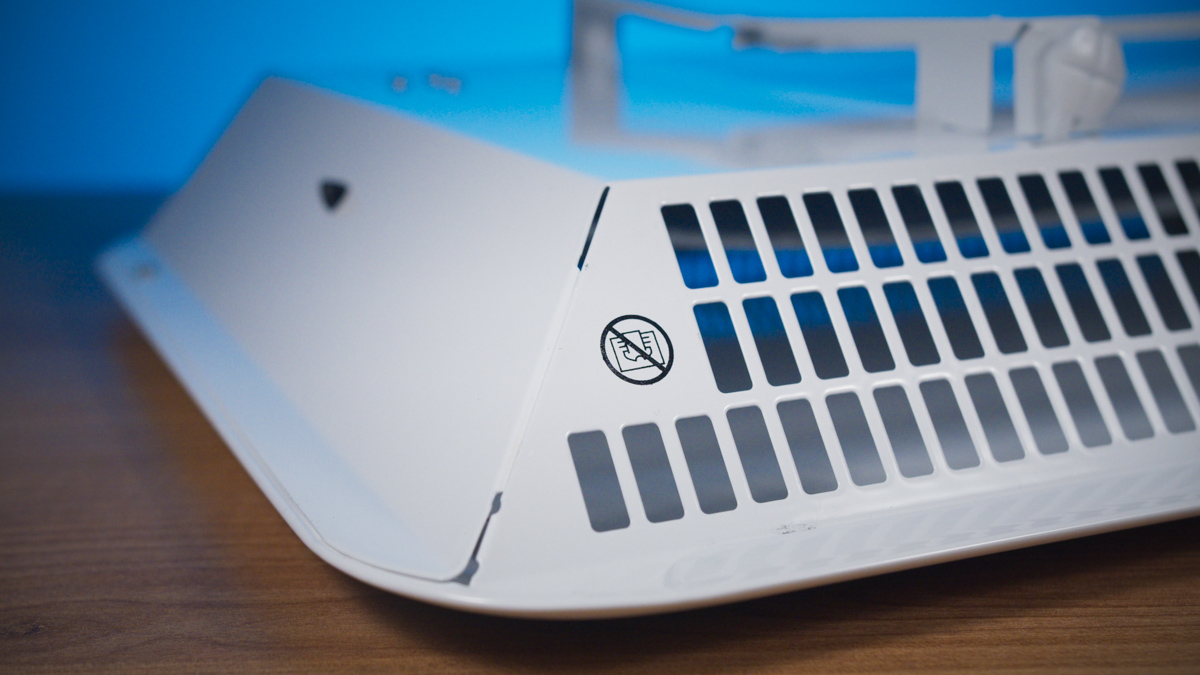 Operating experience
The best thing I can say about the heater is that it fits perfectly into the interior and you simply forget about it. And given that I don't use any function at all, except for PID control, you forget even that you can control the heater remotely.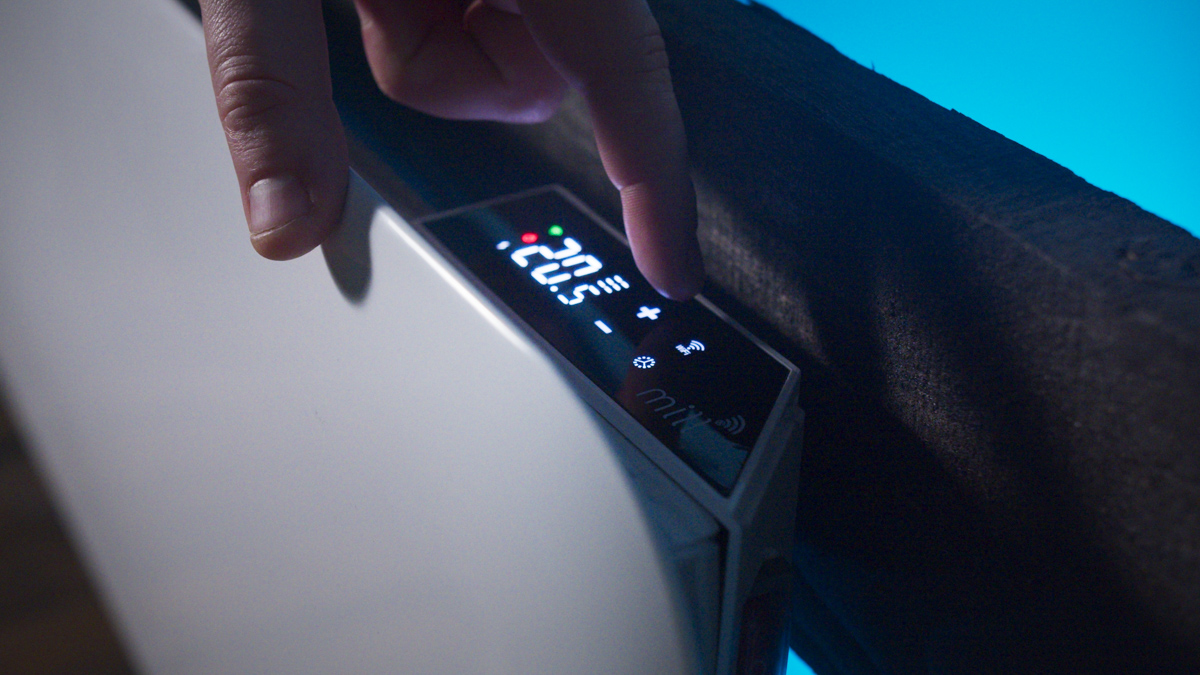 And this is an advantage, not a disadvantage, because you don't waste time constantly reconfiguring the heater. You spend 10 minutes setting the temperatures, and if you are comfortable with these temperatures, that's it, the climate control is activated, you don't have to do much.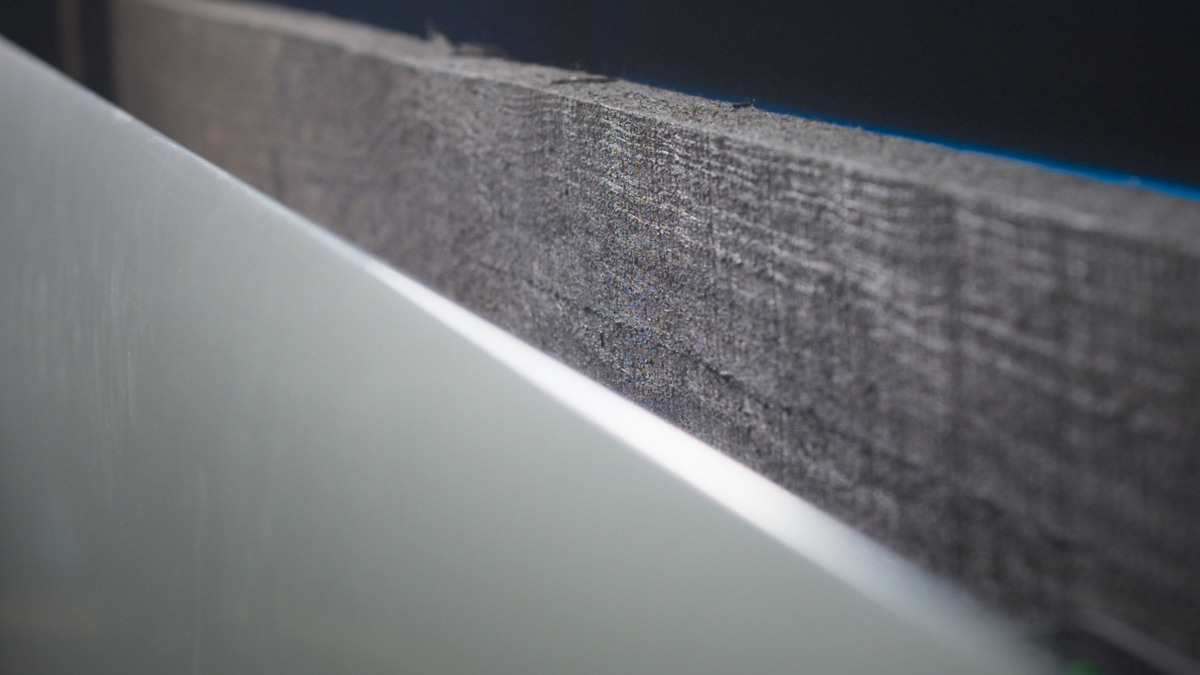 It's important to remember that Mill Invisible Wi-Fi 2000W is designed to warm up, let's say, in advance, because it only heats the air, not actively moves it. Therefore, you will have to warm up a large room from scratch for about an hour or even more. And that's why I recommend not neglecting the remote control.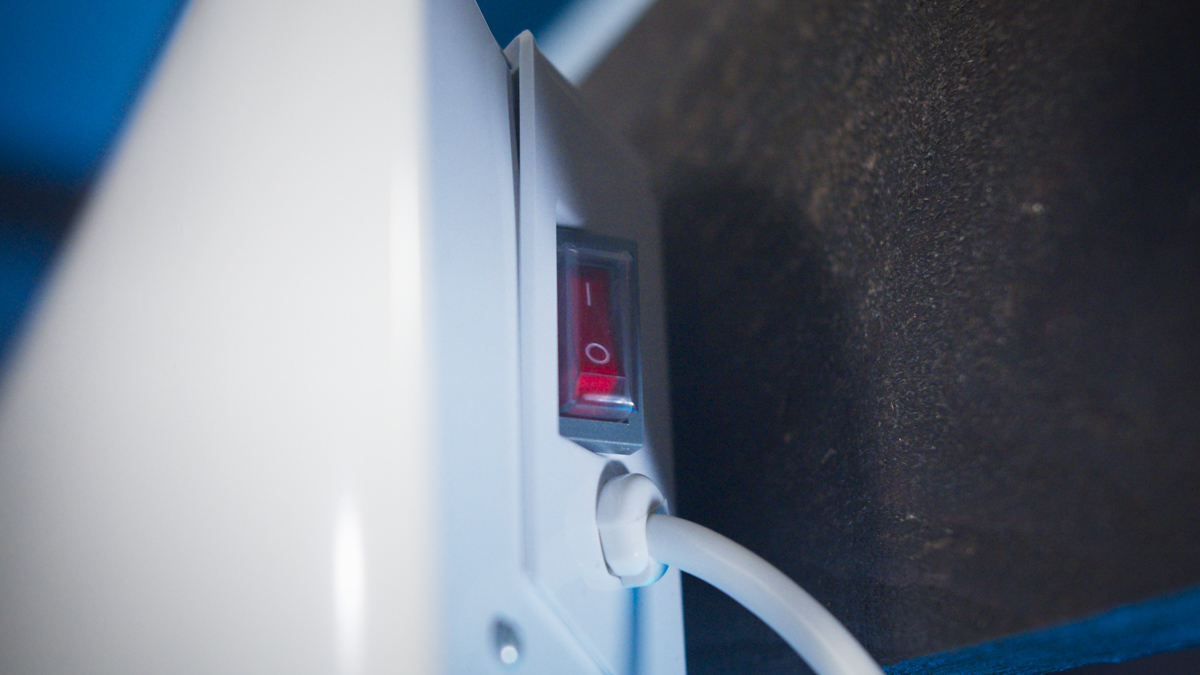 On the other hand, the heater is silent, does not require any extra attention at all, and with PID control, it saves you a lot of money on your electricity bill. Therefore, if you need to keep your room warm as constantly and unobtrusively as possible, this is your option.
Conclusions on Mill Invisible Wi-Fi 2000W
And now we will summarize. And they are as follows: if you need a modern, stylish, smart, commercial or home-use panel heater, then here it is, as they say.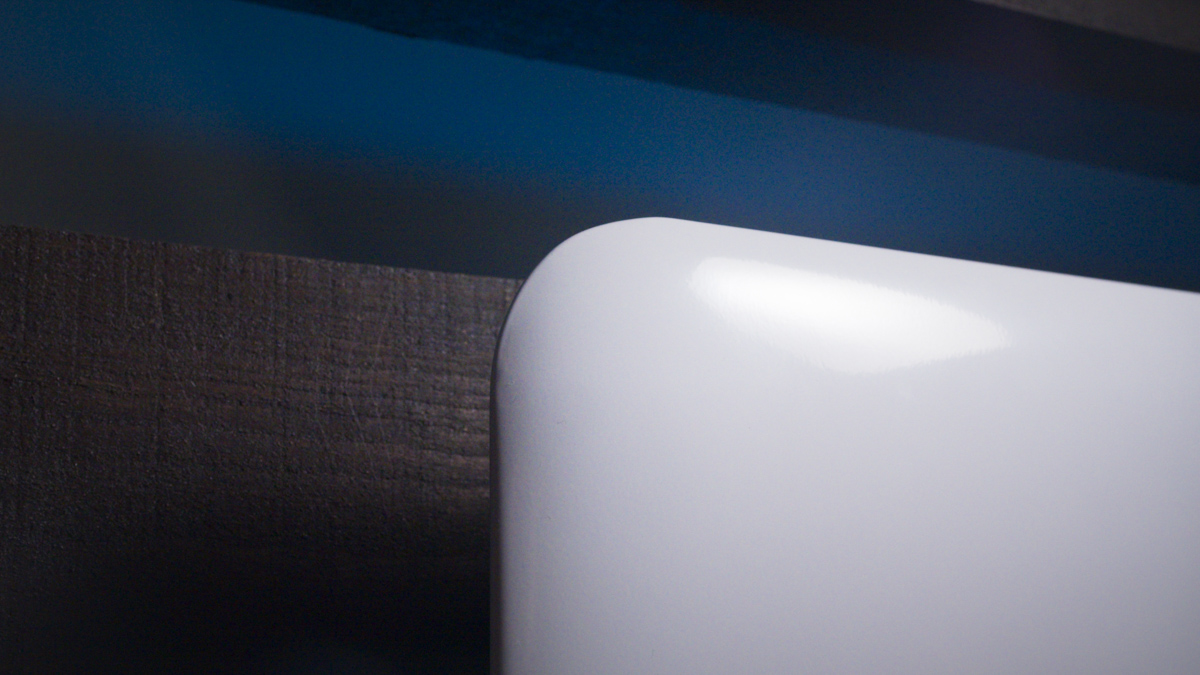 І! If 2,000 watts is too much for you, there are options for 1,200 and 1,500. They're cool too, no doubt about it.
Video about Mill Invisible Wi-Fi 2000W
You can see the heater in dynamics here:
Read also: