This is 5 things about this keyboard, Genesis Thor 401 RGB. It is a pretty premium mechanical, RGB lighted, quality made and pretty unexpectedly fun to use thing. And now – lets delve into it.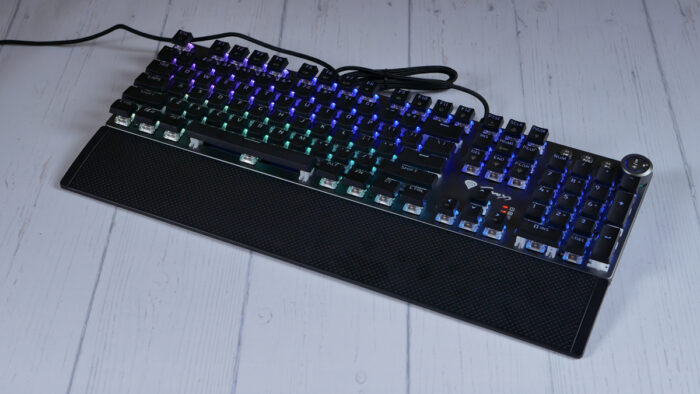 Price
Thor 401 RGB costs about 80 euros, if You can find it. See, Genesis is a pretty polish brand, and it is sold in Europe, but not in a Slavic Europe as much. So, in Ukraine, for example, you can not buy it officially. That's why, by the way, there is no cyrrilic letters, only English ones. So, if You would like to buy it and You don't use blind typing – be careful.
Switches… and keycaps
Thor 401 RGB uses Kailh Brown mechanical switches with response time 8 ms, actuation point just 1,8 mm and actuation mass – just 55 grams.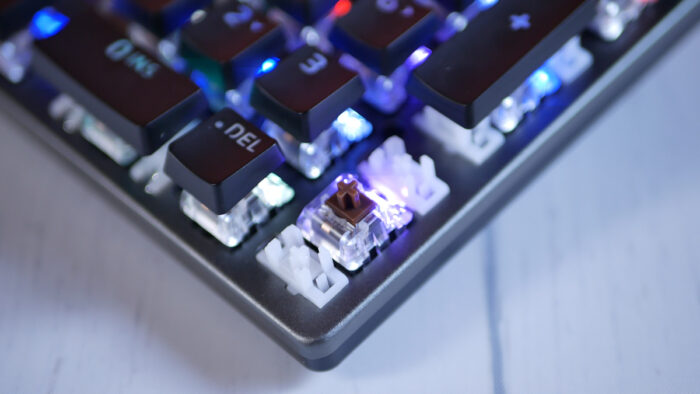 Keycaps are ABS double injections ones and pretty high up, which gives the keyboard some typewriter vibes. And type you will, cause it feels great and tactile. Switches are linear, but good and not very silent.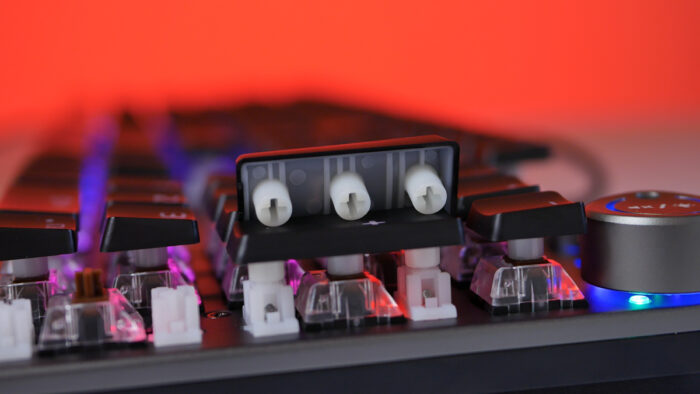 RGB…
…and software, cause it can change RGB patterns in some ways, color and speed, to be exact. At also can change button remaps, macros and save all of it in custom profiles.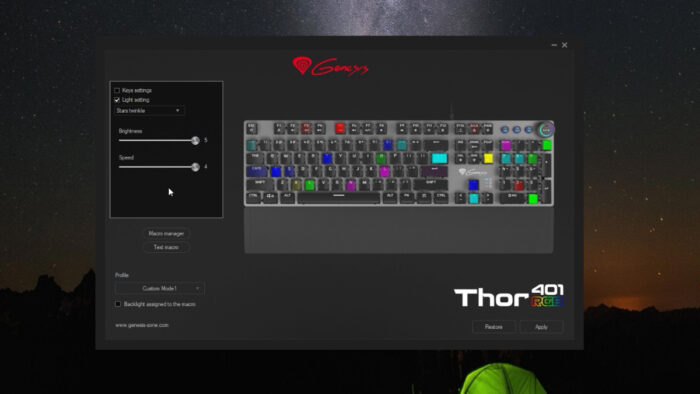 RGB is made with quality from first connection to a PC, it looks sick and plentiful, especially because of high profile keys. And there are some very very sweet modes like a snake and radial rainbow.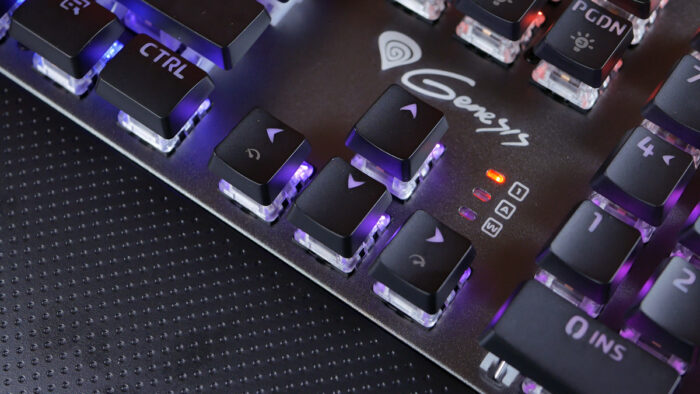 All of the switches are equipped with one LED, and a wheel has all four – and, which is strange, nor it, nor the multimedia buttons are off during the all light switch off.
Quality
The body of Genesis Thor 401 RGB is aluminum, weights 810 grams, with a drenage holes, cable is 160 cm in length and is braded.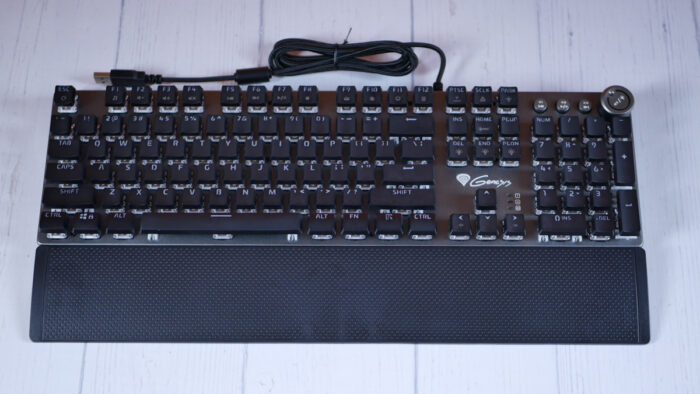 The switches are supposed to live up to 50 million clicks, but the sound of a click from switch to switch is somewhat different.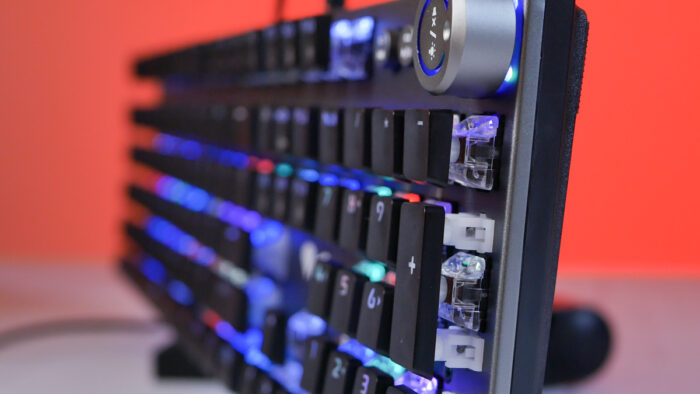 Unexpected stuff
The keyboard is somewhat unexpected at times. For example, it has, in a box, a wrist rest, but it is plastic and is connected to a keyboard with some weak wobbly magnets.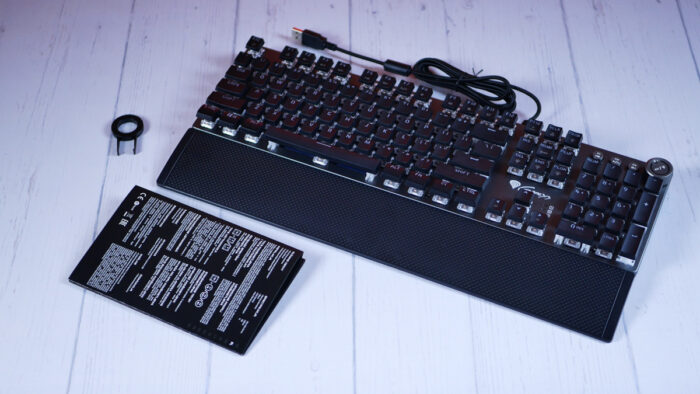 And – the multimedia buttons with a volume wheel are… not multimedia. And a wheel is not for volume. At least, by default – in my case they changed profiles of use and RGB profiles.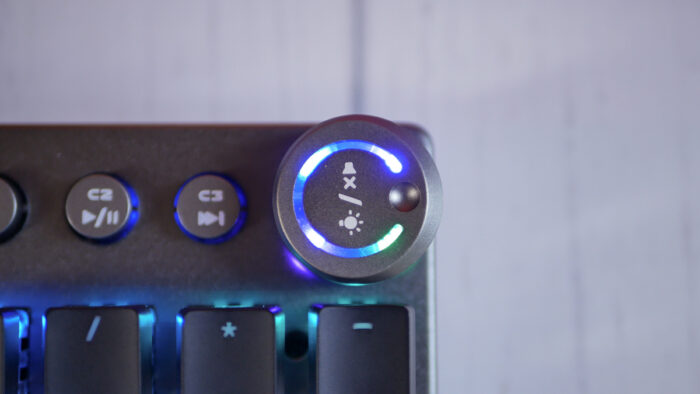 How to do it exactly – is in the instruction, which is condensed, but overall good. The last strange thing is about the media switches. The buttons are extremely easy and satisfying to click, but the wheel is as hard, as they are easy.
Finals on

Genesis Thor 401 RGB
At the end this is very interesting keyboard. It is not cheap, but premium made, with good switches, awesome RGB and media controls. The only problem is no cyrrylic language on keycaps. Still, Genesis Thor 401 RGB – can recommend!
Where to buy