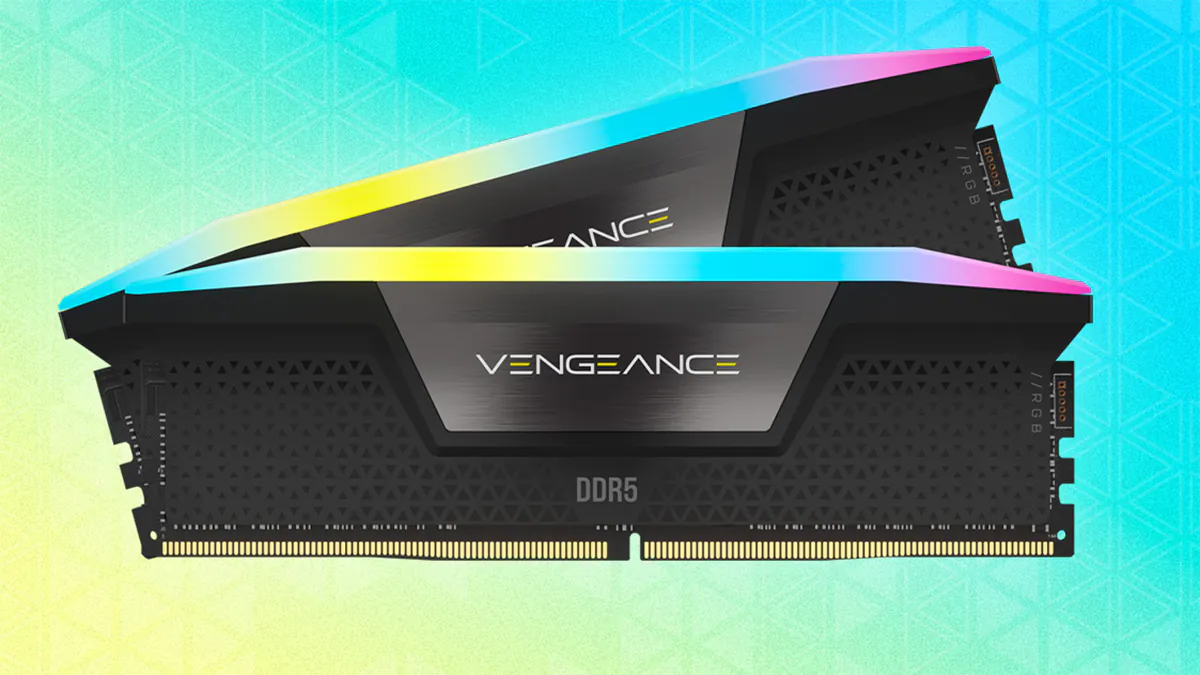 Corsair produces an incredible amount of accessories at the moment, from water cooling to full-fledged streaming sets. But today, we're going to take a little look back in history. Into the history of Corsair Vengeance RAM, because it is surprisingly interesting. Including the fact that even very old models are still being sold!
Reasons for expansion
To begin with, let me explain why Corsair, and any hardware company, wants to have their own sub-brands. More precisely, why COMPANIES want to, is obvious and understandable – because it's money. But customers will benefit from a polished ecosystem.
Right now, for example, Corsair has synchronisation and the highest quality backlighting only, because both inside and outside the PC, the company has many components that can work in tandem with the backlight. But if, for example, motherboards appear, they will be used to test both RAM and drives first. Therefore, the compatibility will be close to perfect.
The main problem is, in fact, the complexity of optimisation. The more complex a component is, the more resources are required to adjust it to all the others. And the motherboard itself is probably the most difficult of all possible tasks. Moreover, Corsair has been very successful in enticing people to buy with its backlighting.
The first step
As for the history… If you follow the explosive development of the company's product range (from water cooling to streaming sets, I remind you), it's hard to believe that Corsair has been in the RAM business almost as long as anyone else. To give you an idea, the oldest model I found was the Corsair XMS XPERT 3200XL.
This is, for a moment, DDR1 from 2005, on Samsung TCCD chips. Cheaper models of the company used Winbond CH-5 chips. And Winbond, by the way, is still one of the largest microchip manufacturers in Taiwan, and it owns Nuvoton. Its products, in turn, can be found on almost any modern motherboard.
As for the XMS XPERT 3200XL, it was a 400 MHz flagship with CL2-2-2-5 timings for 2.75 volts. And this set came with a separate ten-character Xpert display, where you could monitor frequency, temperature, and voltage. Let me remind you that it was 2005.
DDR4, RGB and everything in between
The next step will be… Corsair Vengeance, RGB Pro Black model.
Actually, no. Next up is the Corsair Vengeance RGB DDR4, nomenclature CMR16GX4M2A2666C16. This was the first model of RGB RAM from the manufacturer, although it was released relatively recently – only in 2017. But you should remember that the RGB euphoria in general began "relatively" recently.
As for the Vengeance RGB DDR4, these Micron B-Die models cost from $190 for a single set and are still available for sale somewhere. Although they are mostly seen on the secondary market.
What does the Corsair Vengeance RGB Pro Black have to do with it? The fact that it is the closest thing to the RGB pioneer. The model specifically with the CMW16GX4M2C3200C16 nomenclature is produced at 3200 MHz with 16-18-18-36-54 timings and XMP 2.0 support. Also, at least the review samples were on Samsung B-die, but as I understand it, the chips can also be from Micron.
The latter was important because Vengeance Pro RGB was released in 2019. Just at the time when AMD Ryzen was on a low margin from Intel Core. And the difference in this gap was greater the better the memory chips were, because Ryzen could reach higher frequencies on them even on relatively cheap boards. That's why people were hunting for Samsung B-die day and night.
Also, I'd like to make a quick lyrical digression to mention Corsair Vengeance RGB RS, specifically the CMG32GX4M2D3600C18 model. This is the last of the company's DDR4 models available for purchase. It has 18-22-22-42 timings, 3,600 MHz frequency, a new design of heatsinks and diffuser, and excellent performance. This design, by the way, can be considered the closest thing to a transition between DDR4 and DDR5.
Actually, DDR5
I'll let you in on a little Polysynth secret. Corsair's Vengeance series is… not a flagship! This role has recently been fulfilled by the Dominator Platinum line, which has a more industrial design and slightly better timings. And by the way, Dominator appeared before Vengeance – in the days of DDR2, not DDR3.
An example is the Dominator Platinum RGB Black, model number CMT32GX5M2X6200C36, and the Corsair Vengeance RGB Black, model number CMH32GX5M2D6000C36. Both models go up to 7000 MT at 34-42-42-96 timings. However, Dominator Platinum has better selected chips, so it takes frequencies much easier.
If it's not important to you, then the Vengeance will suit you better and be cheaper. By the way, the design also plays a role – not everyone likes the harsh industrialisation of the Dominator.
Conclusion
That's a little bit of history. Today, Corsair makes gaming PCs, mice, and RGB panels. But it's worth remembering how the company got to this level. And how cool it is that you can still buy a Corsair Vengeance or a Corsair Dominator and touch the history a little bit.
Read also: