In case you haven't heard, AMD has released the brand new Ryzen X3D, multi-core processors that tear Intel to shreds in games thanks to their huge cache size. And they do it at the lowest possible wattage, because the cache is very sensitive to this. This is bad news for full-tower manufacturers, because even the Ryzen 9 7900X3D requires a maximum of 240mm watercooler for cooling, and it will fit anywhere. Therefore, mid-tower manufacturers will benefit from this situation. And, in fact, these are the babies I'm reviewing today. Cougar Duoface RGB and Cougar Airface RGB.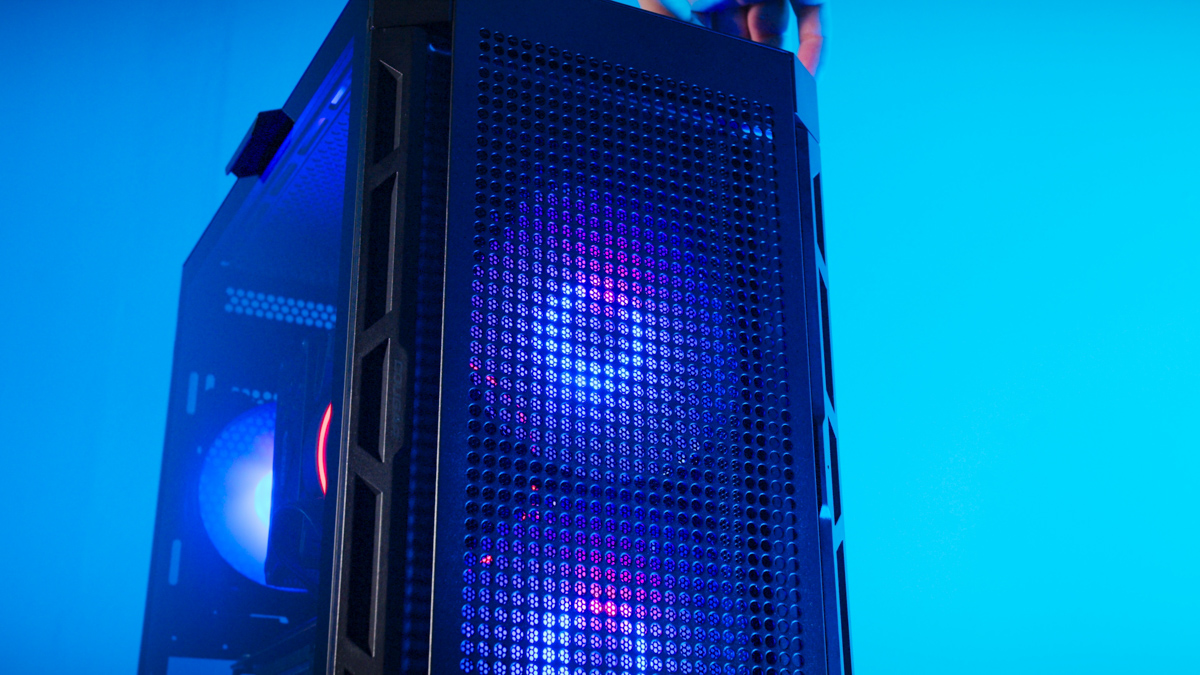 Market positioning
I took both models for review at the same time because they differ very little. However, there is a difference, and it starts with the price. The Cougar Duoface RGB costs ∼$80, while the Cougar Airface RGB costs ∼$75.
Package contents
The package of both cases is the same. The boxes weighing almost 6kg each contain the chassis in protective foam, as well as a set of screwdrivers, cables and ties. The Duoface comes with an optional front panel. There are two versions to choose from, with relatively large perforations and solid glass.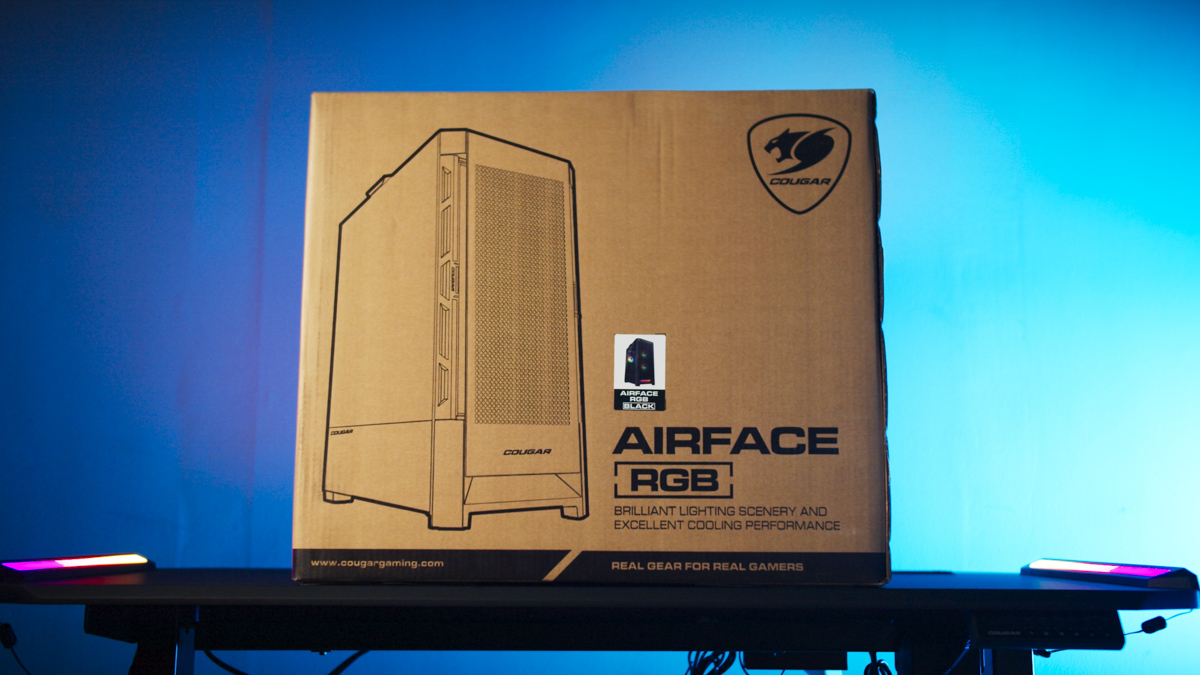 Differences
And then it gets a bit funny. The difference between Airface and Duoface is that Duoface comes with an additional glass panel with an illuminated logo. Add this panel instead of the standard one in Airface, and you get Dualface.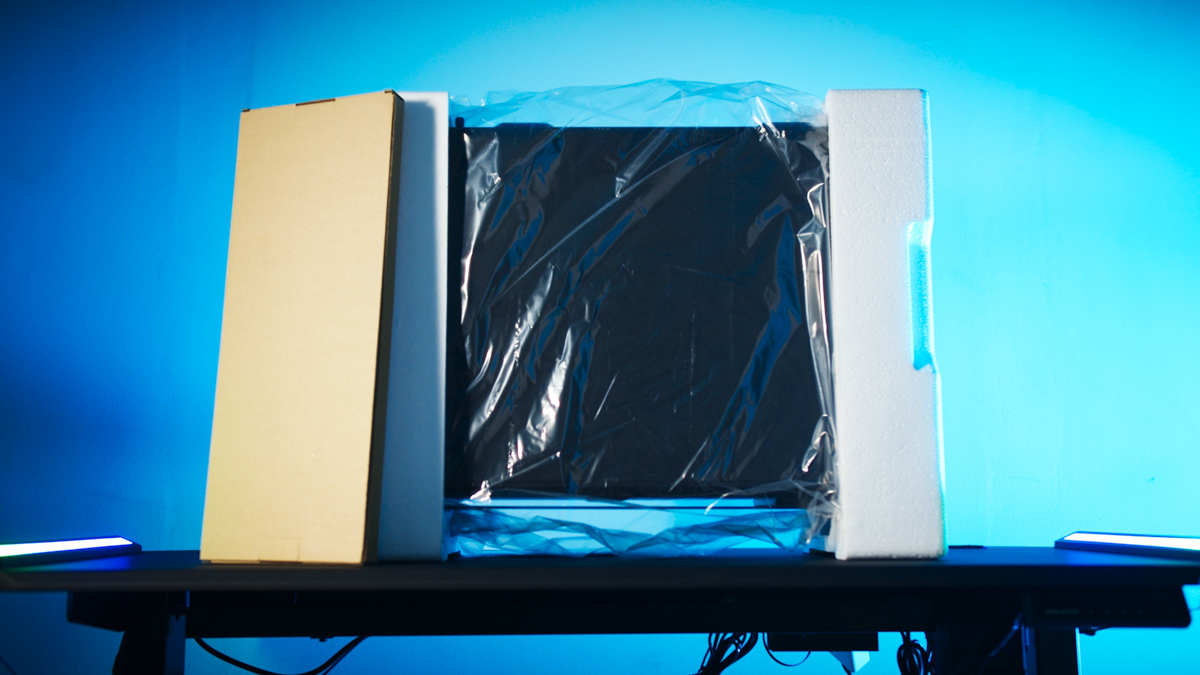 There is one more tiny difference: the front mesh filter of the Airface is made of mesh, while the Duoface RGB has metal perforations. But yes, all other characteristics are identical.
Appearance
For example, the design of the front part with trapezoidal cutouts is purely decorative. Well, decorative – they make it easier to grip the front bag filter with your fingers to pull it out. The cutout on the bottom for the RGB backlight is identical, and it also synchronises perfectly with the 5V line.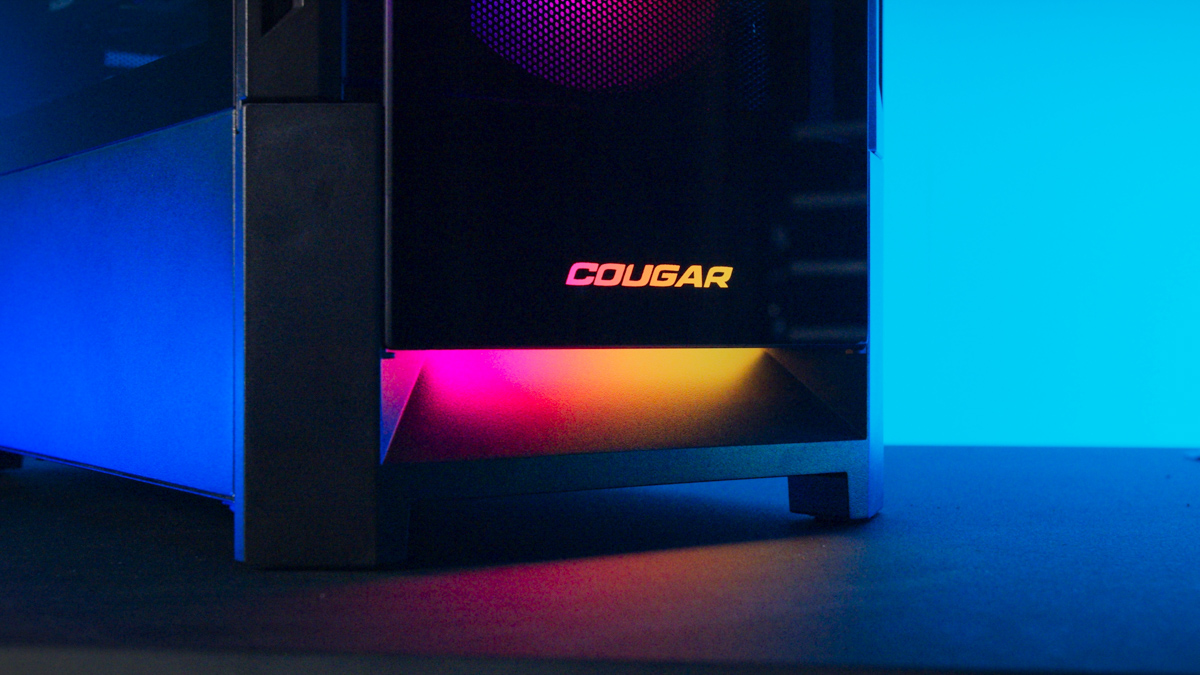 The side glass is tempered, 4 mm thick, and has a handle for easier opening.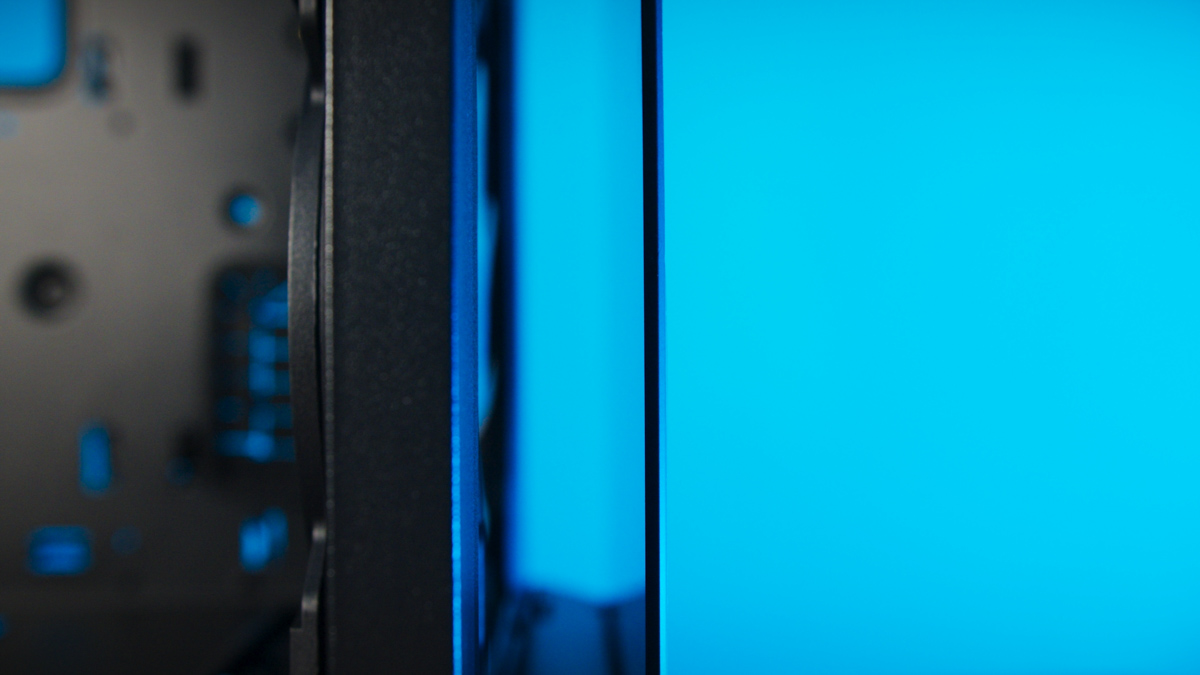 The front panel has a pair of USB Type-A, 5 Gbit, USB 2.0, a combined mini-jack and a reset button, which, however, is used by the hub to change RGB. Oh, and there is also a hub for 6 positions.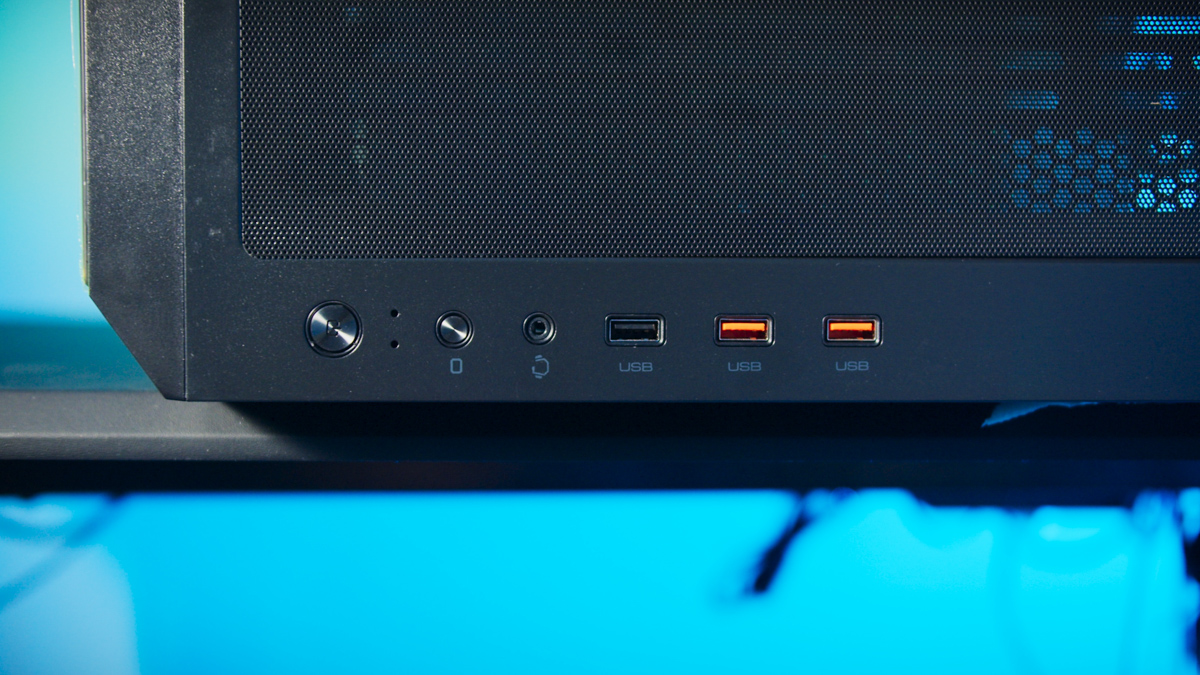 The hub will come in handy 100% of the time, as the cases come with two 140mm Cougar СR140 RGB fans on the front and one 120mm Cougar СR120 on the rear. All are ARGB, as expected, with a speed of about 1,000 rpm.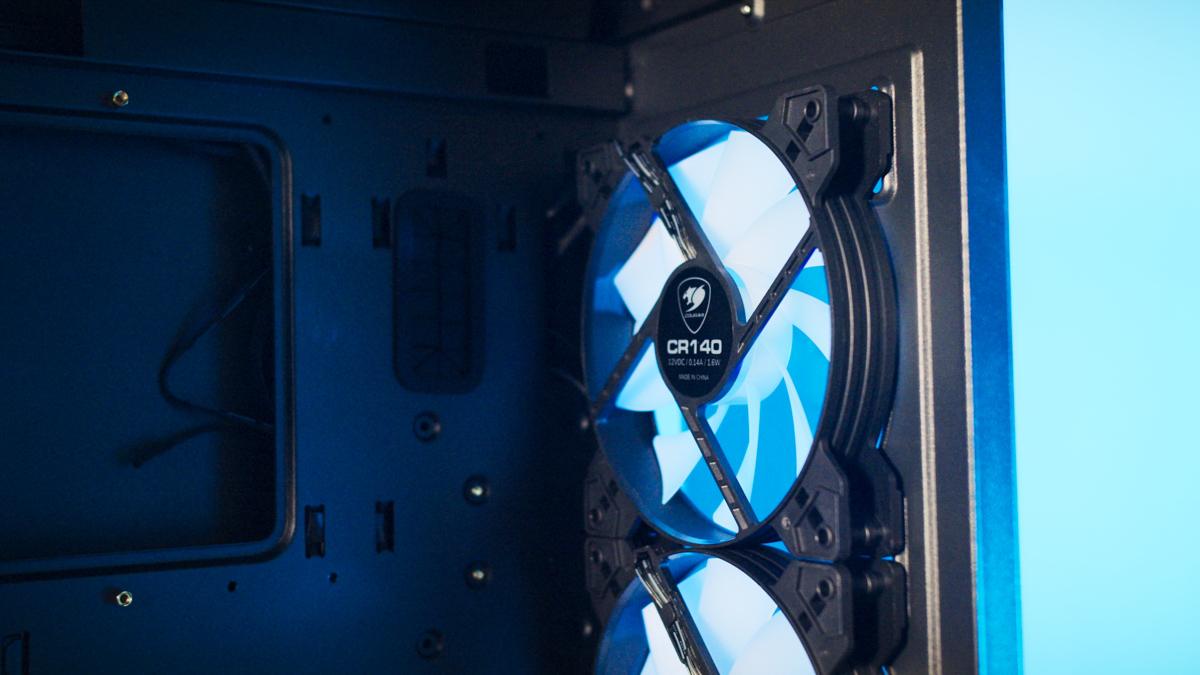 Compatibility
But in total, you can install up to 9 (!) 120mm fans. Add three more on the top and two on the bottom, on the partition of the power supply. However, I do NOT recommend doing this, because firstly, you can install only 5 fans, but all of them will be 140mm. Which is what I always recommend whenever possible.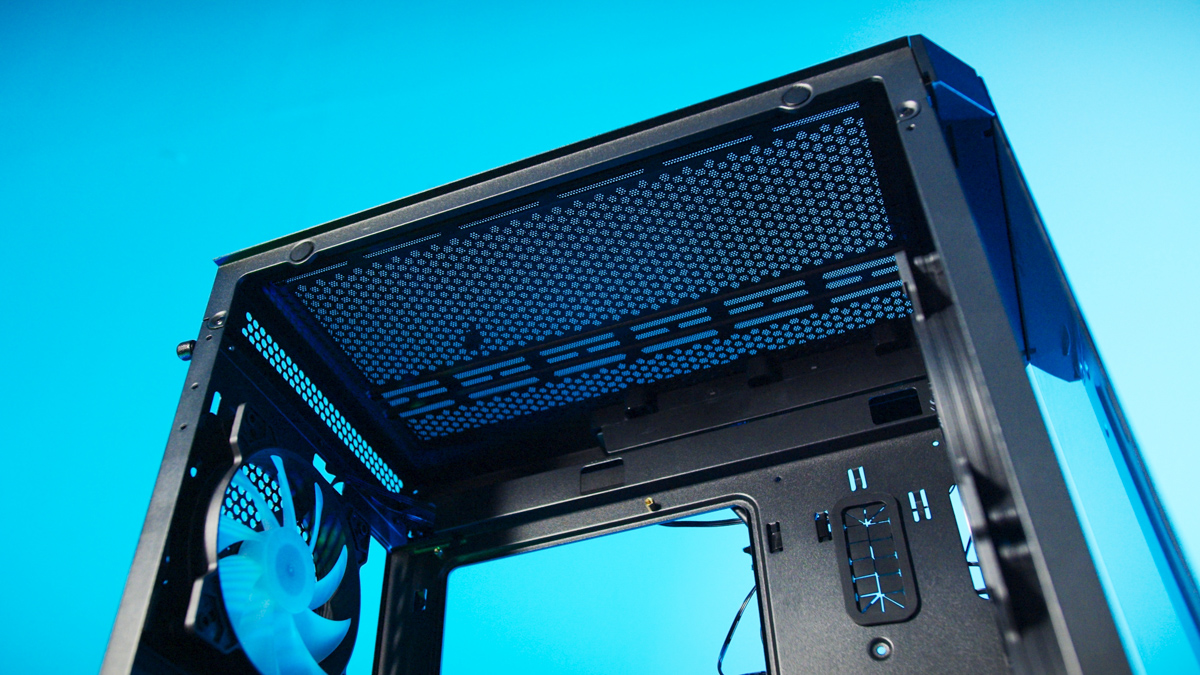 This will also allow you to install 280mm radiators both up and down the front for cooling. If you want 360mm radiators, you'll have to choose. And if you choose the front, you'll have to say goodbye to the luxurious compatibility with video cards.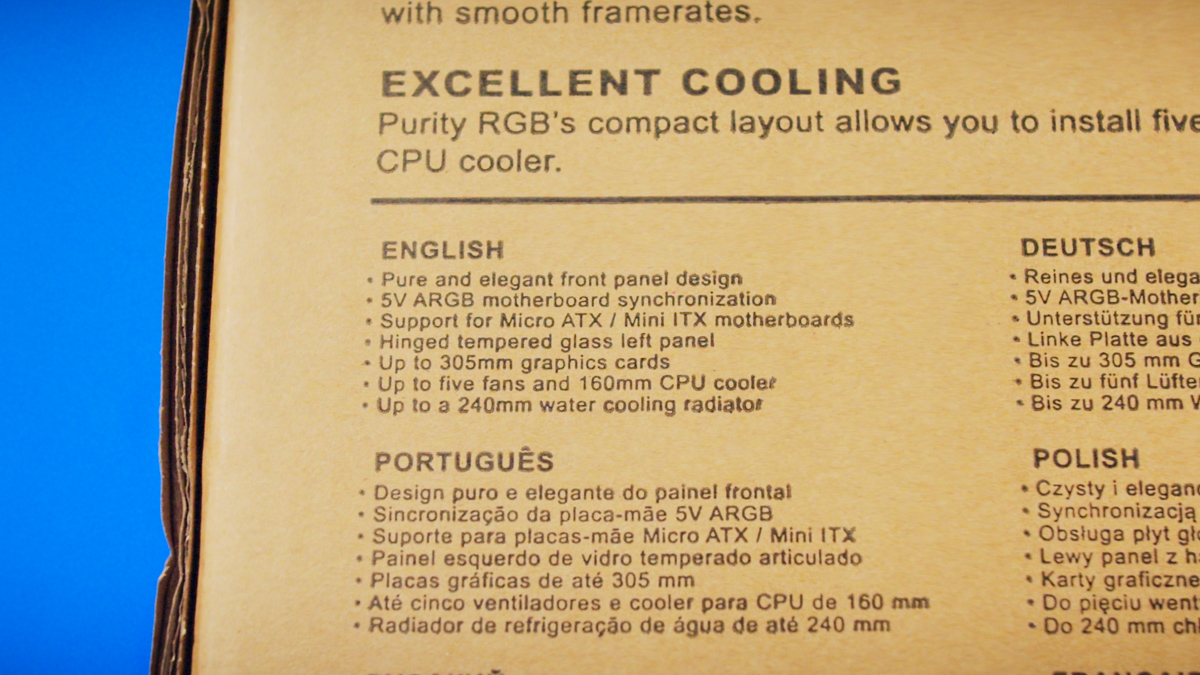 However, it is unlikely that even with a pre-installed watercooler, you are planning to build a PC with 390 mm long graphics cards. For example, the world's largest RTX 4090 is 358 mm long. Therefore, even with a front panel heatsink, you will probably only have to say goodbye to elegant cable management.
Read also: Cougar AirBlader Tournament USB review: The ultra-light gaming mouse
And that is not a fact, because both Cougar Duoface and Cougar Airface have special excellent provision for cable management, enough space on the sides, though they suffer a little from their size.
Additional features
In general, the compatibility of these Mid-Tower beauties, according to the specifications, is a pleasant surprise. The maximum length of the video card, as I said, is 390 mm. The maximum height of the cooler is 190 mm.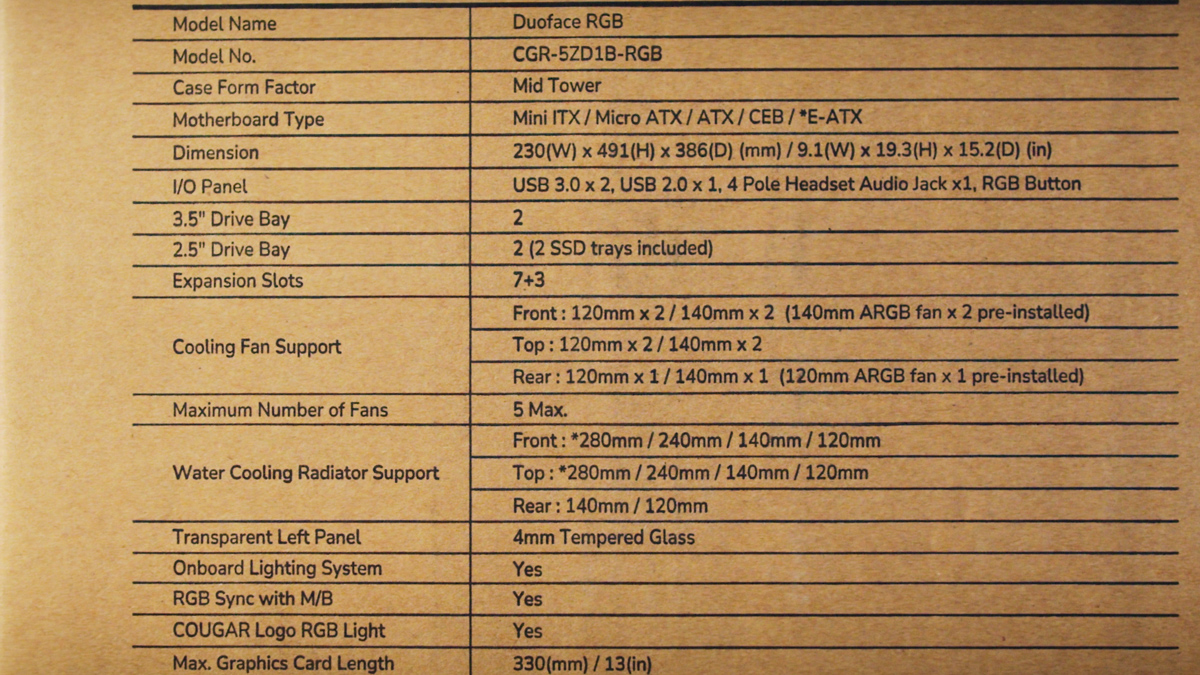 The maximum length of the power supply is 200 mm. There are two slots for 3.5-inch drives through a special removable basket. There are the same number of slots for 2.5-inch drives, but through the SSD rails on the front of the case.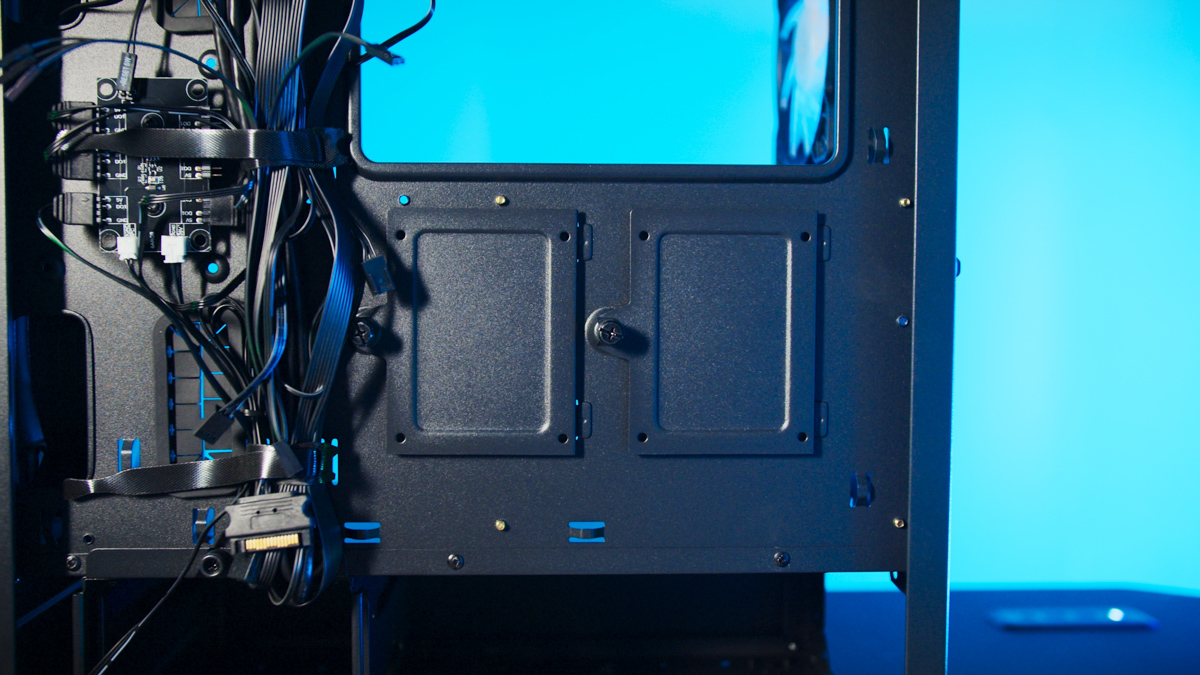 There are 7 expansion slots, plus 3 vertical slots. Compatible with motherboards – Mini ITX / Micro ATX / ATX / CEB / E-ATX.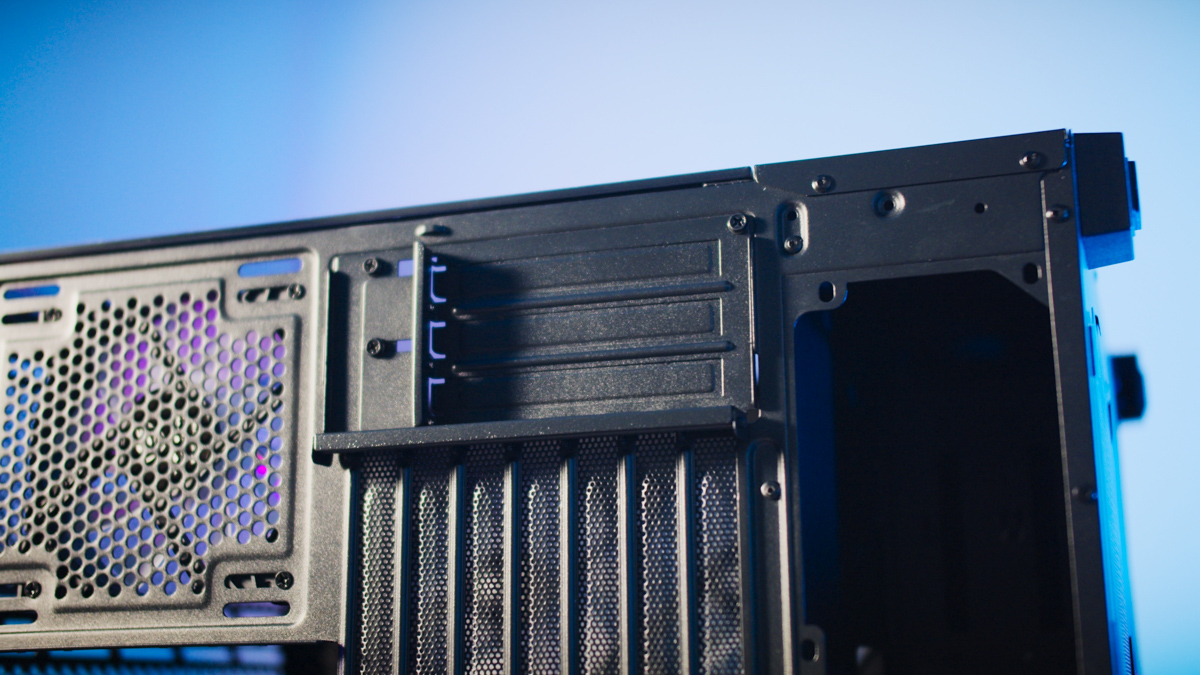 Nuances
As for compatibility in such a small case, it's an interesting topic. The fact that you SHOULD – more on this later – fit an RTX 4090 does not mean that it will have enough airflow.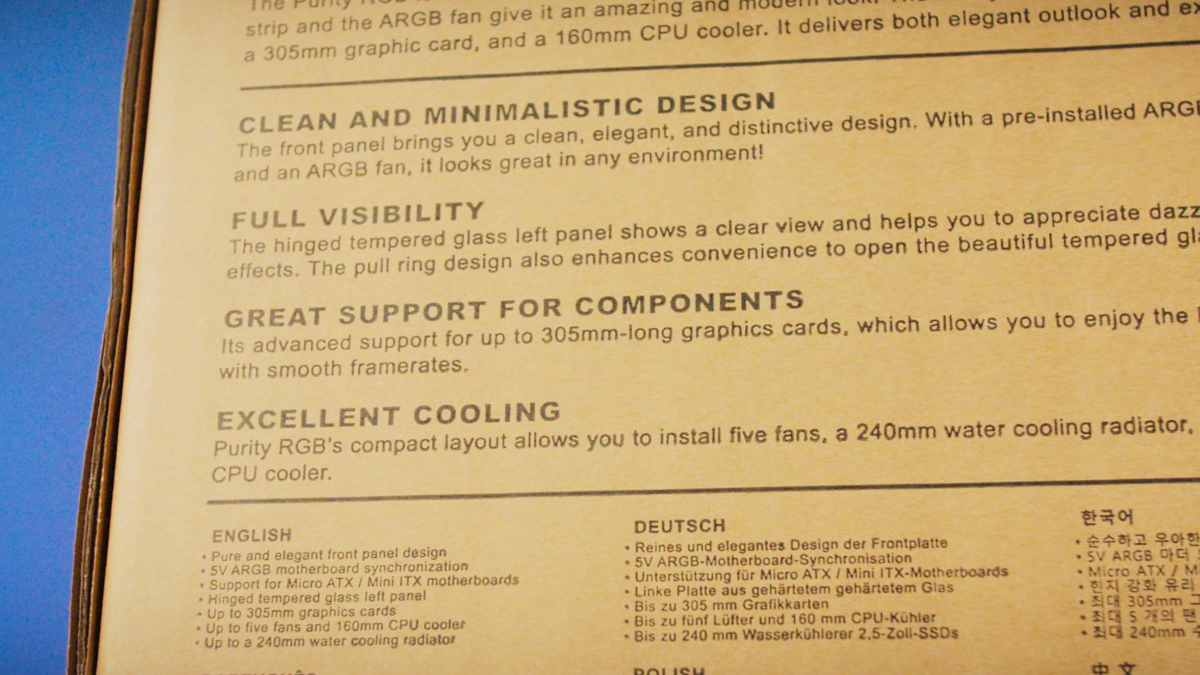 However, with the new Ryzen, which can handle dual-fan towers or liquid systems like Cougar Aqua ARGB 360 at minimum speeds, there should be no problems with airflow. Although personally I'm still waiting for Cougar to release something in 140mm, fans or radiators, it doesn't matter.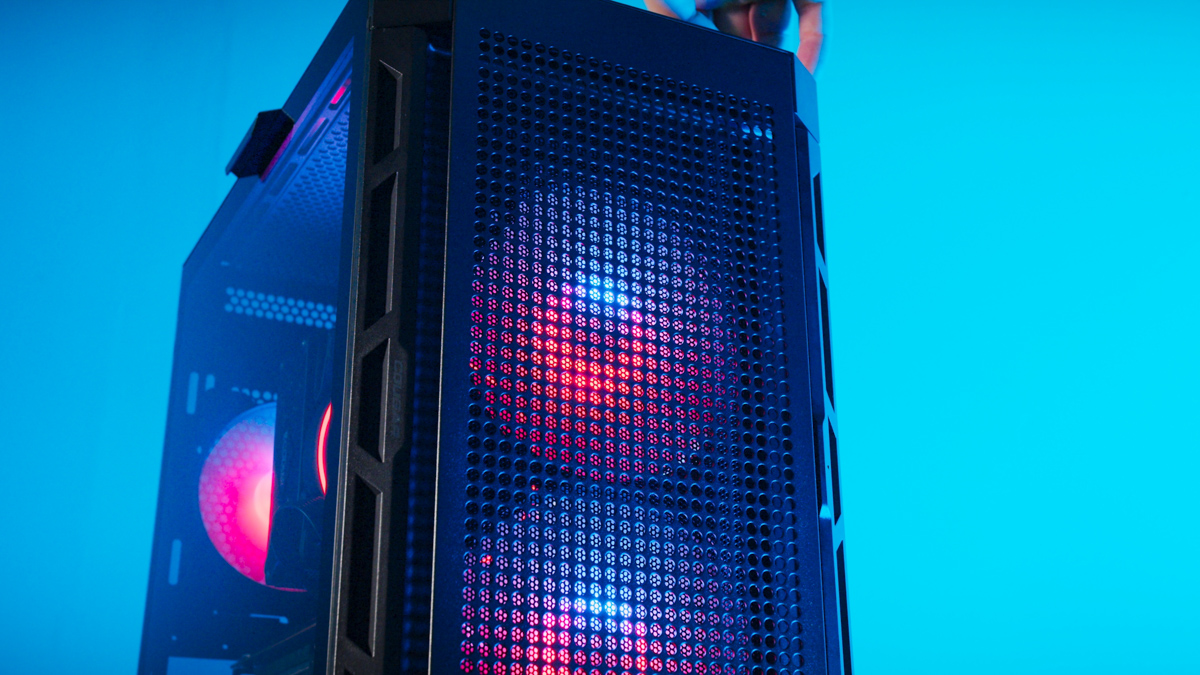 And here we come to… not so much disadvantages, but nuances. Firstly, yes, Cougar DOES have 140mm fans, the CR140 model, which are mounted on the front panel. But they are not sold in retail, which makes me nervous, because they are really cool.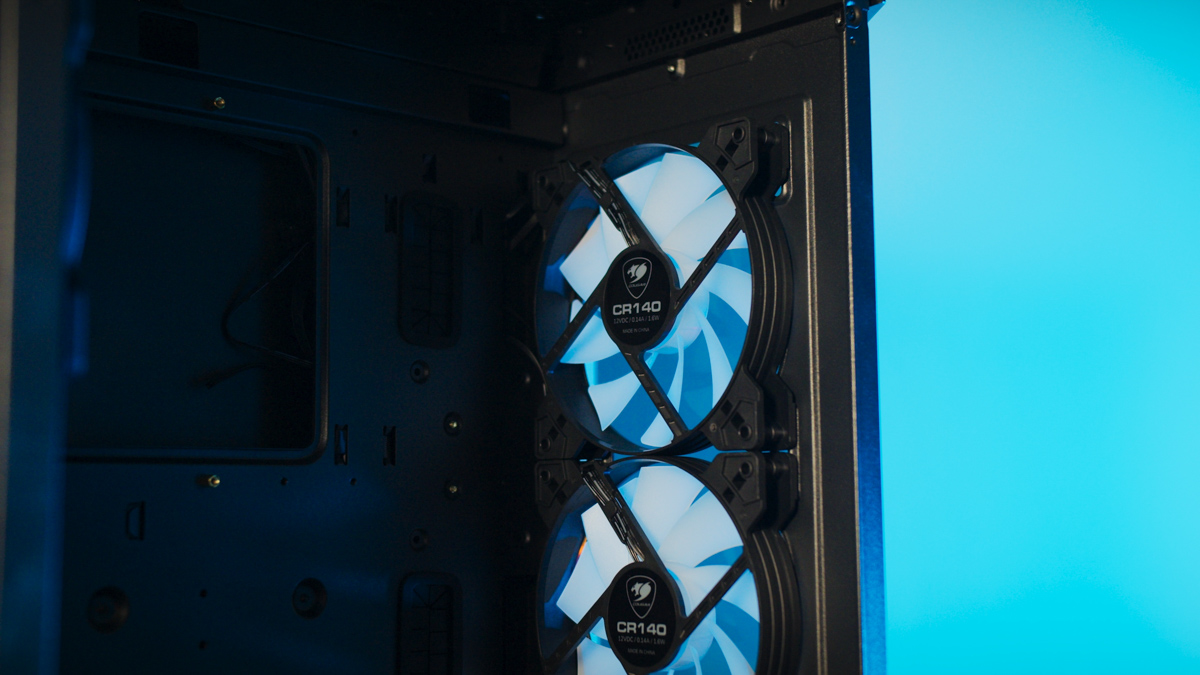 Secondly. The promised compatibility between Cougar Duoface RGB and Cougar Airface RGB is technically true, but it comes with compromises. For example, to install a full-size power supply, you'll have to say goodbye to the 3.5-inch basket, which means no hard drives.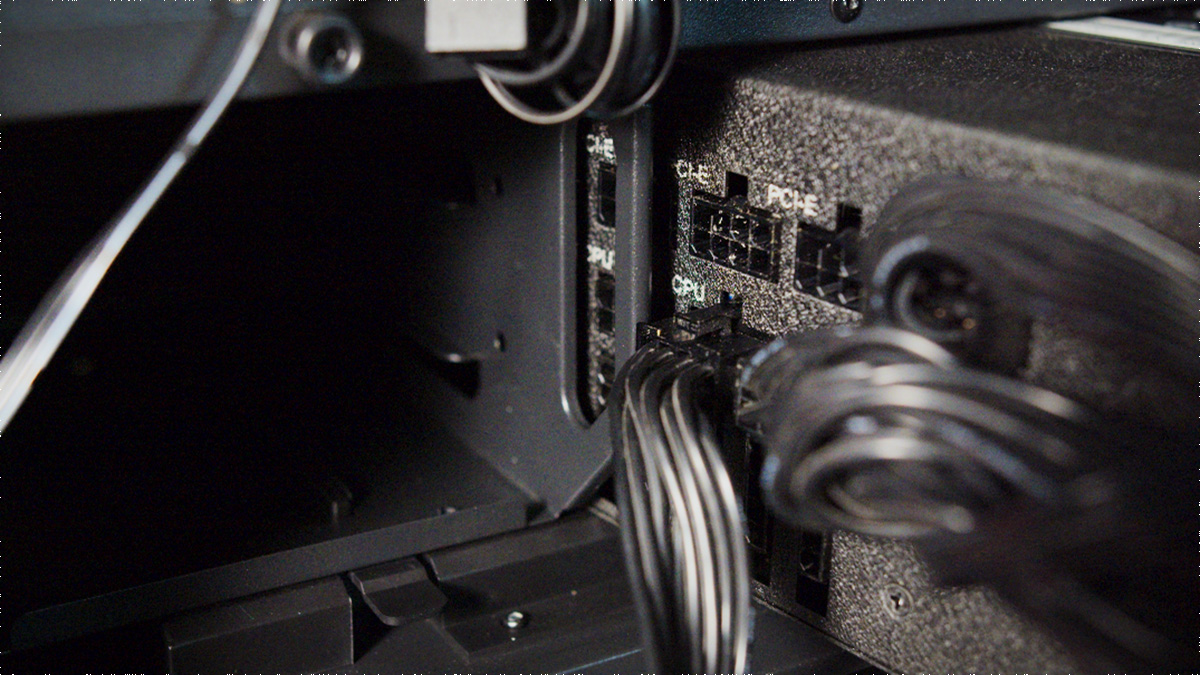 And video cards, if you do not remove the front fans, actually fit a maximum of 320 mm. Actually, I have a great 16 GB ASUS TUF RX 6800, and it's a massive three-slot card. And it barely fit. And this, let me remind you, is WITHOUT a radiator in front. So yes, Mid-Tower has its compromises, but they are expected and minimal, because even the RTX 3090 is the same size.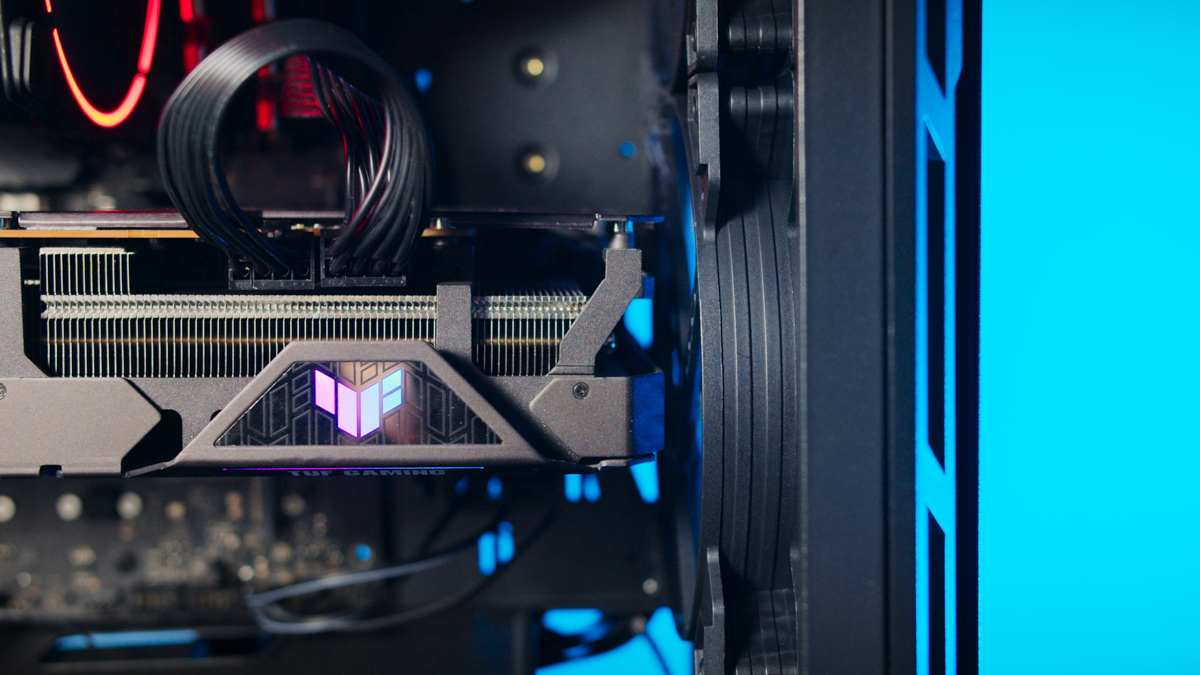 However, always remember that airflow is more important! And it will not be superfluous to check the length of the video card in, say, PCPartPicker. There is even a filter for this parameter, so… yes, I recommend it. PCPartPicker. As well as Cougar Duoface and Cougar Airface RGB.
Results for Cougar Duoface RGB and Cougar Airface RGB
As you can see, Mid-Tower is great. And Cougar Duoface RGB and Cougar Airface RGB are even better. Of course, the price of these models is not the lowest, but it's hard for me to think of something that they seriously lack. So yes, if you are building a compact PC, then both models will suit you without any problems.
Videos about Cougar Duoface RGB and Cougar Airface RGB
Read also: