Do you know what the advantage of relatively modern SSDs is? No matter how fast the more expensive models are, even an affordable SSD will be ten times more useful than a hard disk. And it will speed up your system in ways you can't even imagine. This applies to newer models as well, and newer models are better at it. This also applies to older models, which are still capable of a lot. And it also applies to budget models like the Apacer Panther AS350 1TB.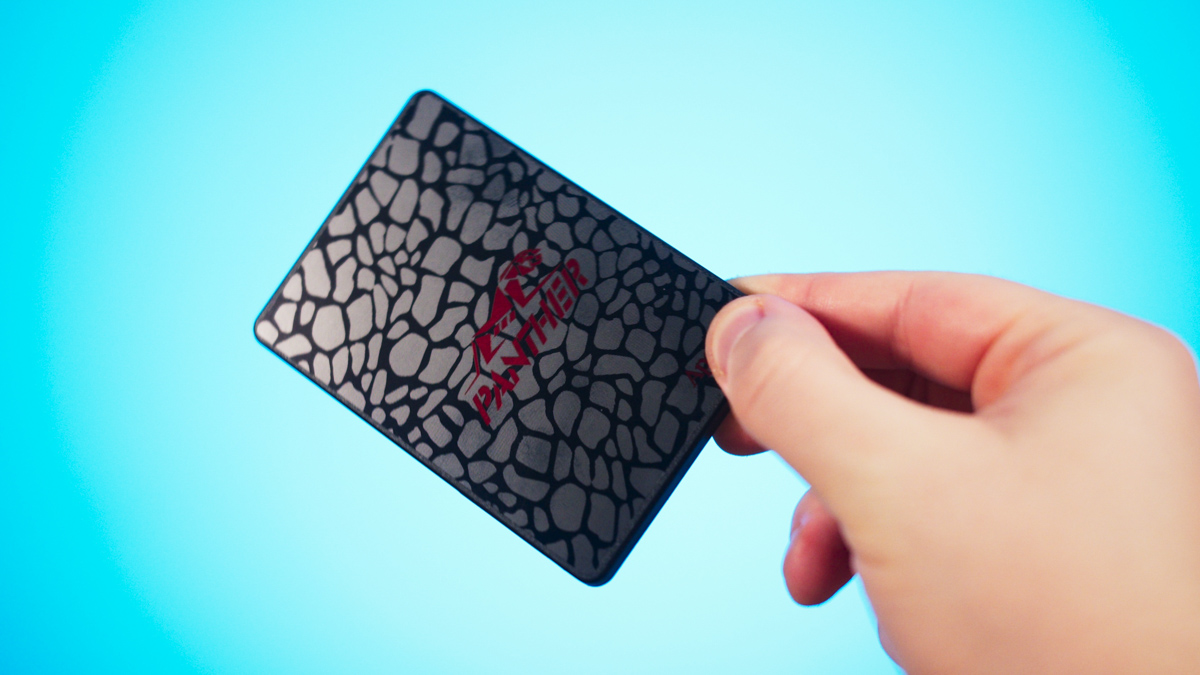 Market positioning
This model first appeared on the market in 2017, and since then it has been updated in the form of the Apacer AS350X. We have already reviewed it. But at the same time, both models are SATAIII SSDs, where speed progression is basically impossible. And the fact that the AS350 is MUCH more common than the AS350X also contributes to the review.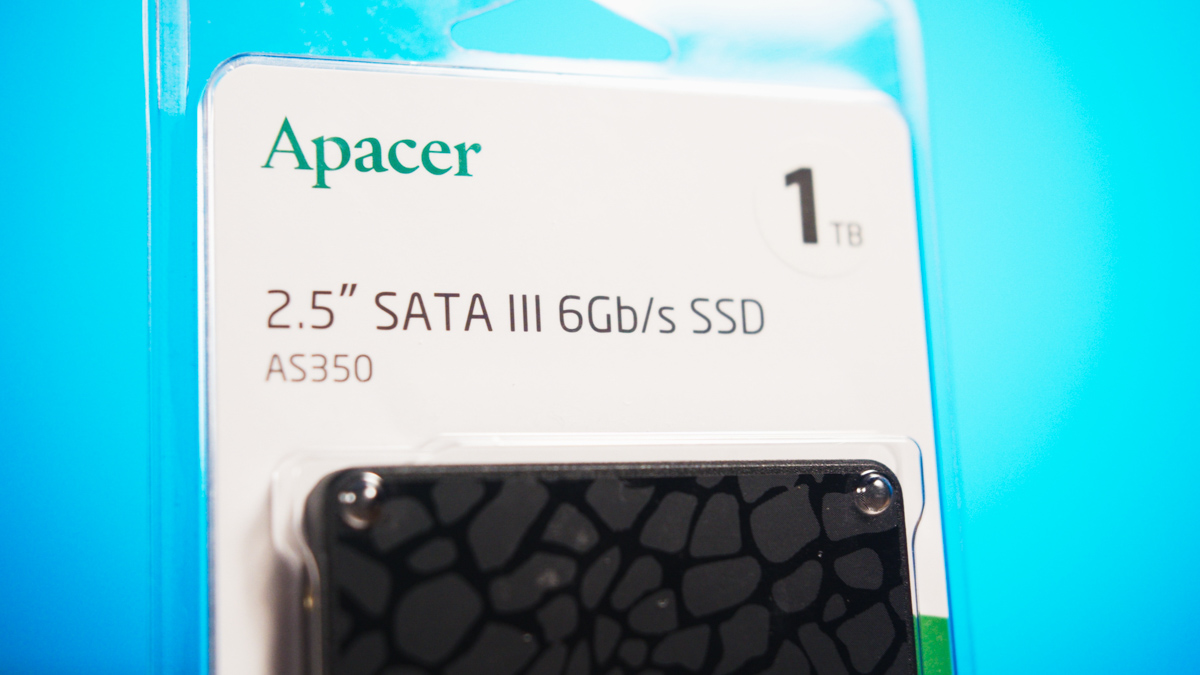 Appearance
Actually, there's nothing special here, just a SATA III disk, 100.0×69.9 mm in size and 7 mm thick.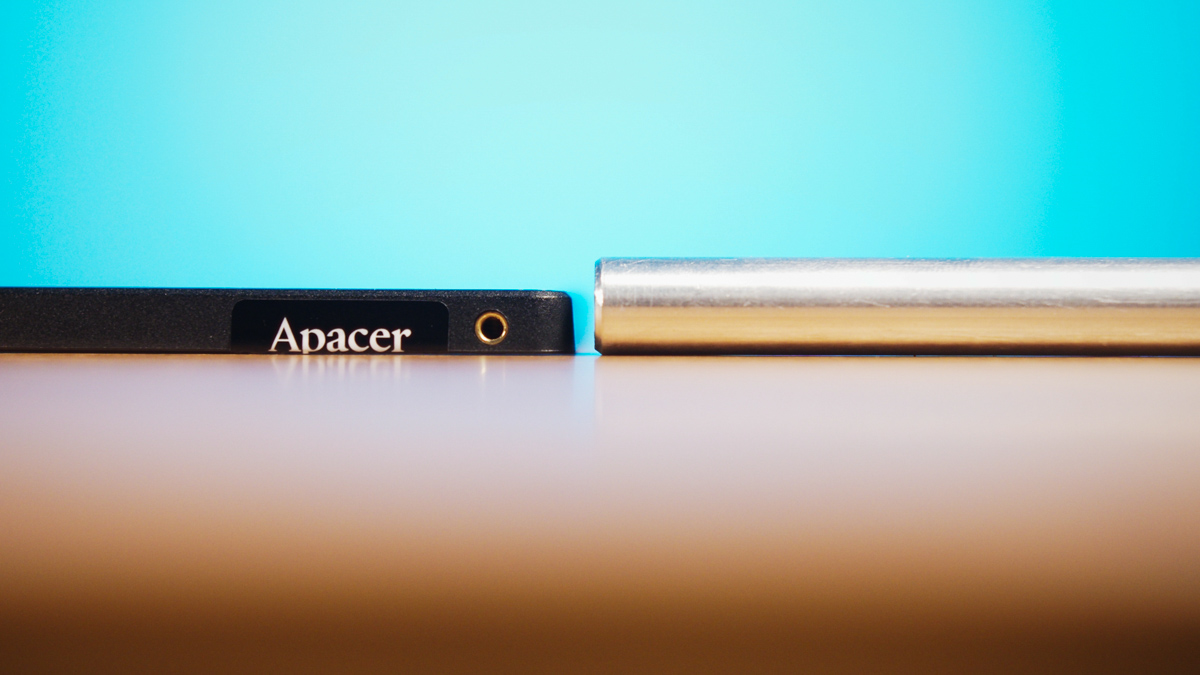 There is a logo under an interesting pattern on the top, a nameplate and several screws on the bottom.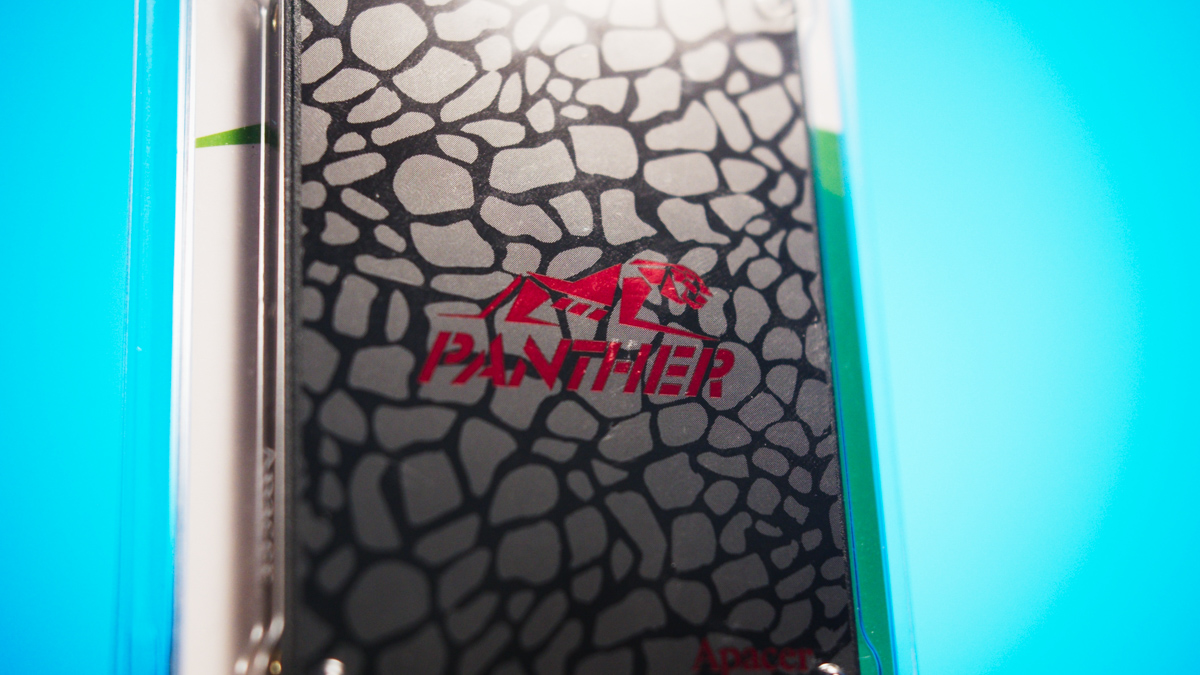 The front end has SATAIII connectors for data transmission and power supply.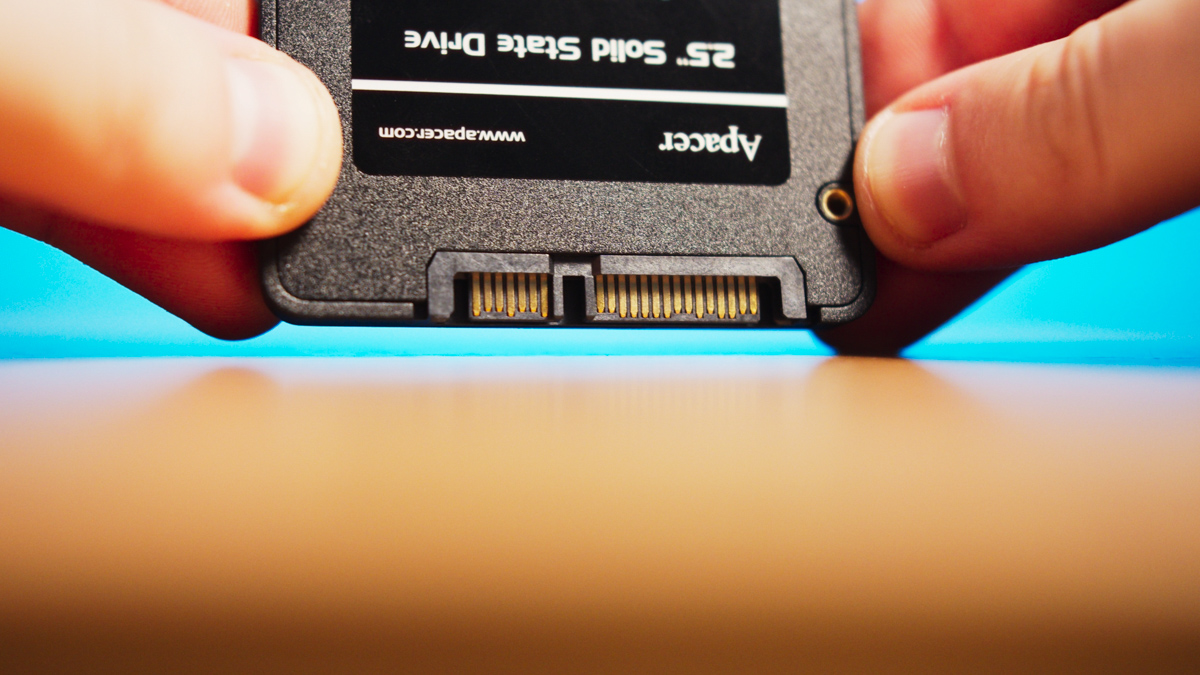 Technical characteristics
Under the lid we find more interesting things. First and foremost, of course, is the Silicon Motion SM 2258 XT G AD controller. Unfortunately, it does not support cache of any kind, and is considered one of the cheapest "relatively" modern ones.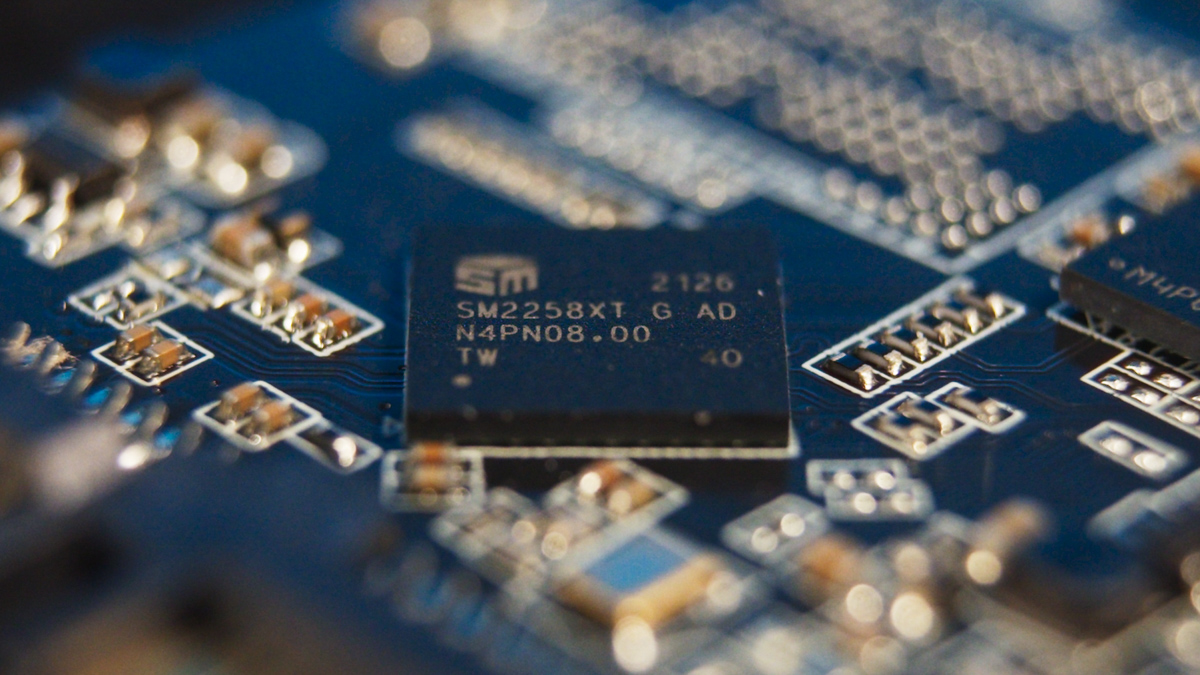 Plus, there is only one memory chip, SK Hynix H25BFTMG4M9R. They are not googled at all, and there is a chance that they were made at the same factory where Intel made its wonderful Optane. The key word here is "made". Rip in Pepperoni, as they say.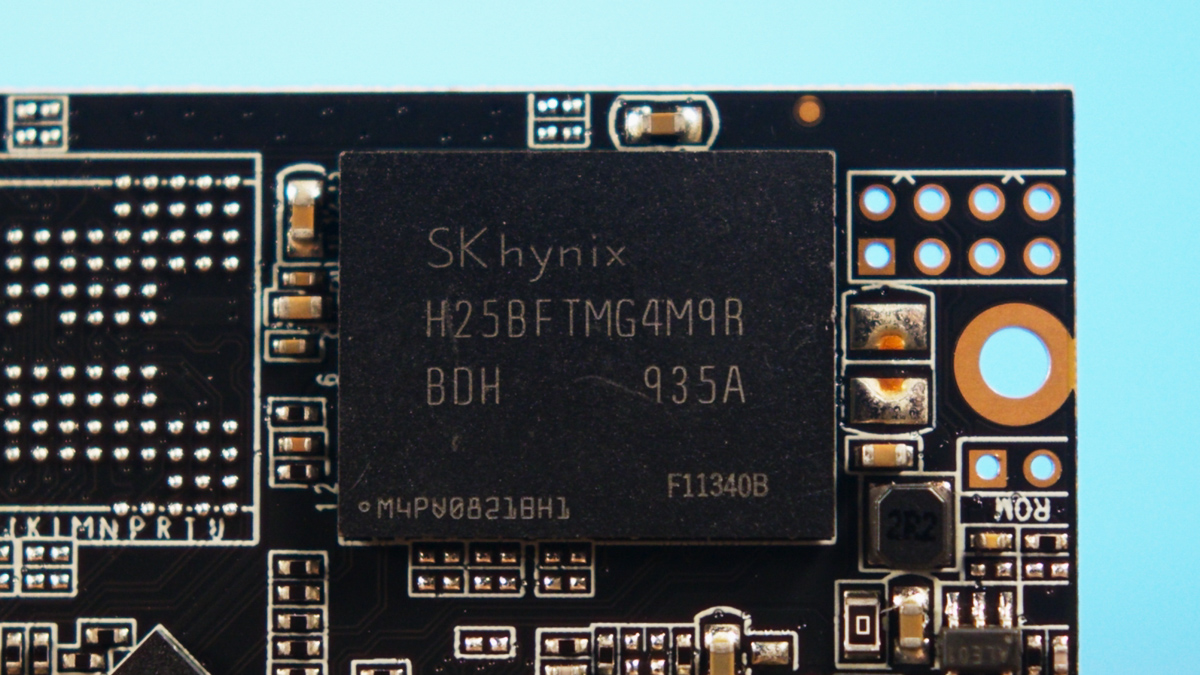 Moving on. The Apacer Panther AS350 1TB with 3D TLC NAND memory supports ECC up to 72 bits per kilobyte, S.M.A.R.T. monitoring, 1,500,000 hours of endurance, 600 TB of rewrite capacity in the case of the 1TB version, and a 3-year warranty. I'll say in advance that this is pretty cool for a DRAM-less SSD. But it doesn't go beyond the norm.
Test bench
Our stand is unusual. It's AMD, but it's surprisingly fresh. The processor is an AMD Ryzen 7 7700X, an 8-core Zen 4 beauty with a peak frequency of up to 5,400 MHz, and even a built-in RDNA 2 video core.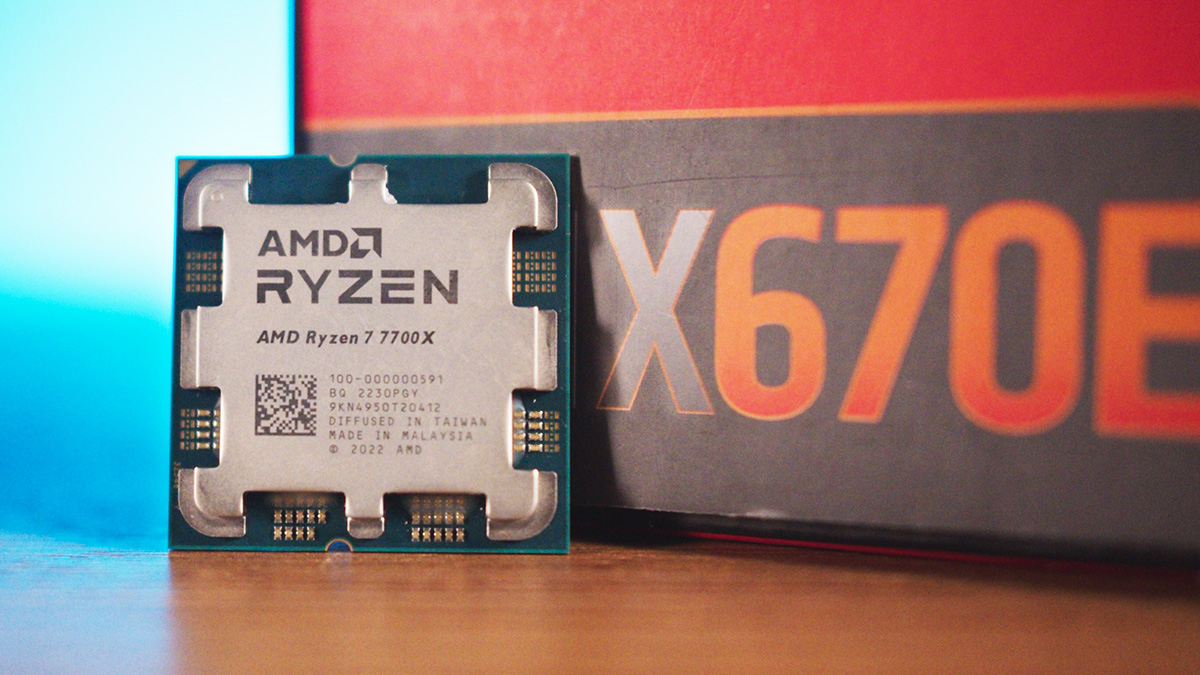 The motherboard is ASUS ROR Crosshair X670E Gene. The model is based on the latest AM5 platform under the LGA 1718 socket. Given that the platform supports two USB4 at once at 40 Gbps, I'm not talking about SATAIII.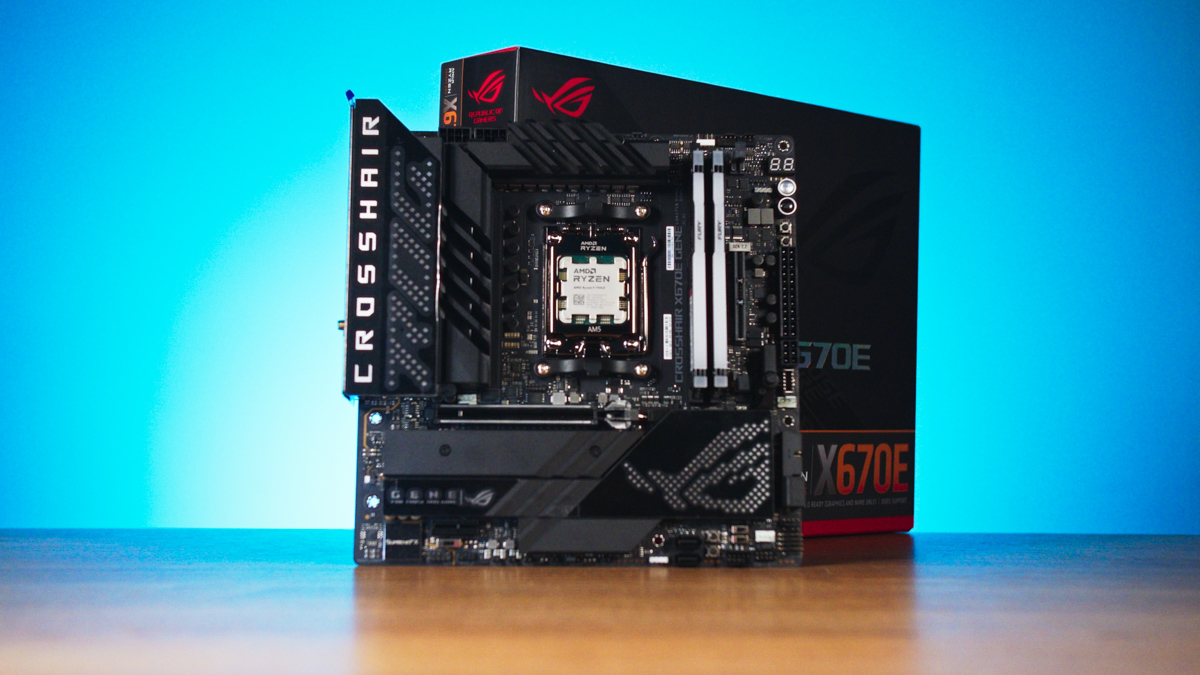 The RAM is Kingston Fury DDR5 5600 MHz, 2×16 GB kit. I am preparing a massive review of a special variant, the Kingston Fury DDR5 6000 MHz 2×32 GB Expo. I will also talk about it a little later.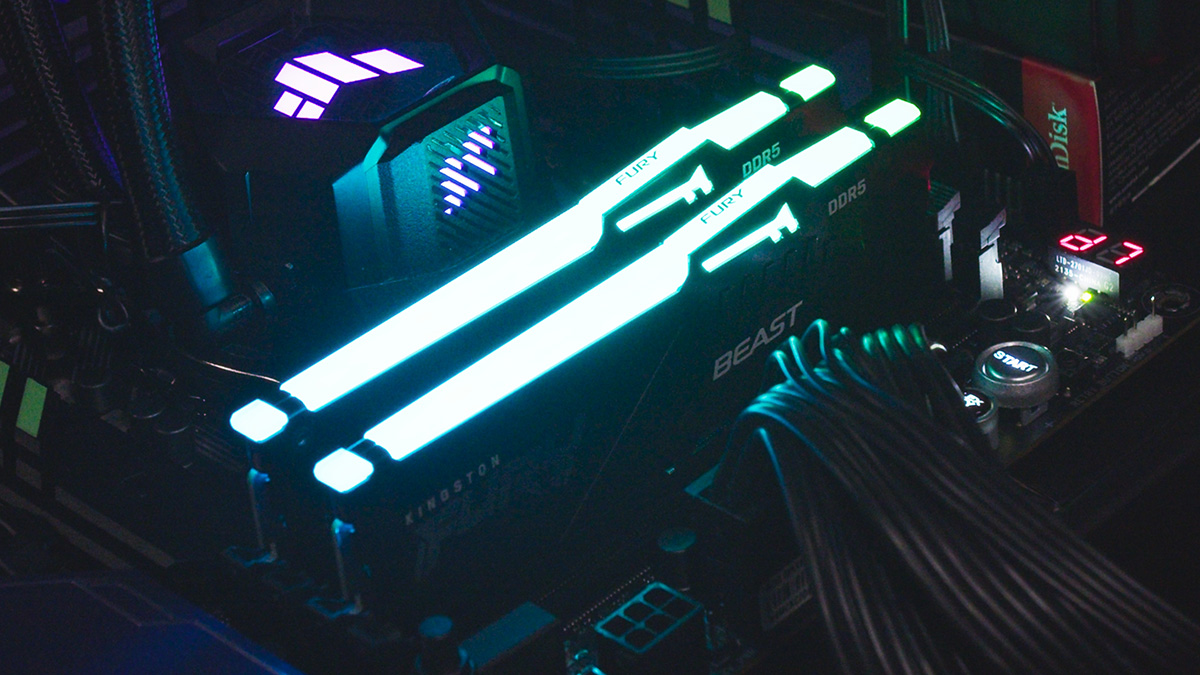 The 8-core is cooled by the 240 mm ASUS TUF Gaming LC 240 liquid cooling system. And yes, it is enough for the processor to raise frequencies above 5 GHz and consume more than 120 watts without any problems.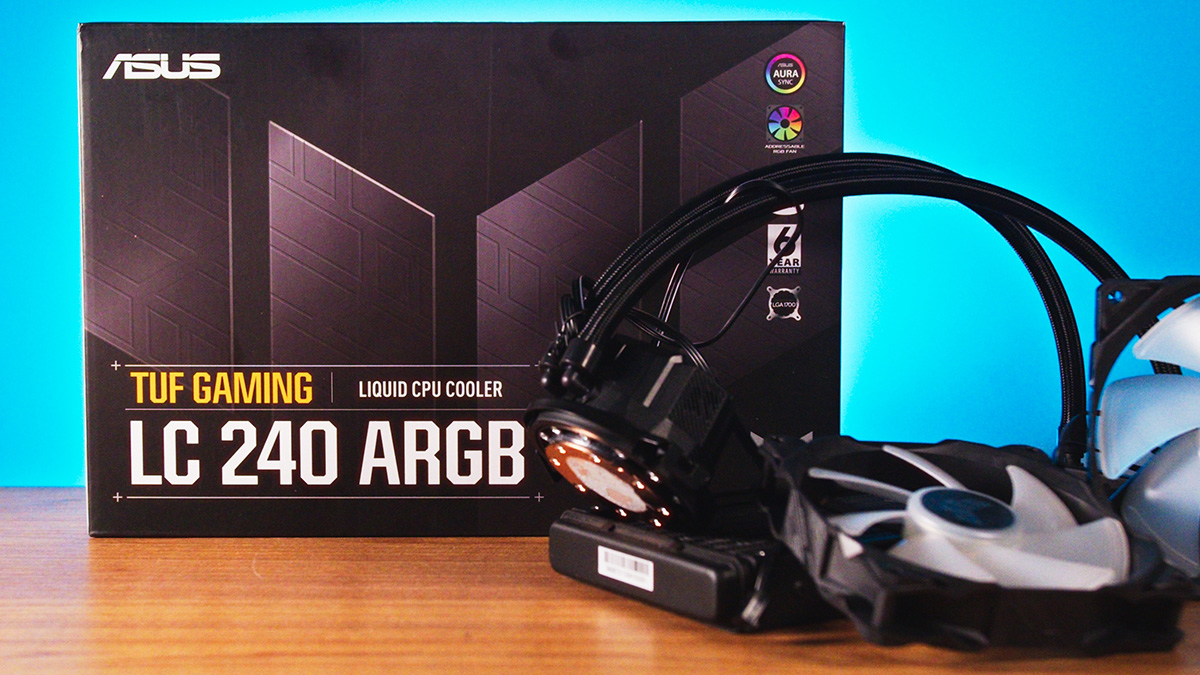 Plus – for testing purposes only – ASUS ROG Strix RTX 3050 8 GB. Although I always recommend getting an RTX 3060 for everyone who can afford it, RTX is RTX, RTX provides DLSS and a video buffer that is enough for games and work tasks. Not all, but enough.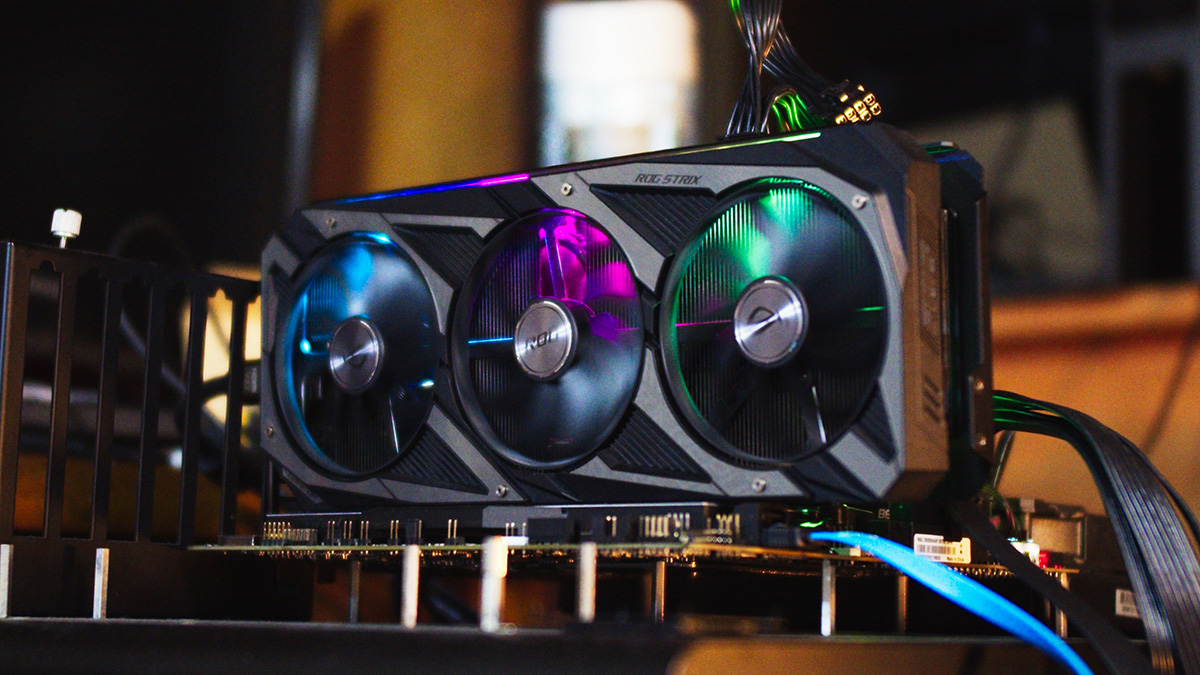 And all this goodness is powered by the FSP Hydro PTM Pro 1200W power supply. Actually, it will be enough for the RTX 4090, if it ever comes to me. And it is even more than enough for a system that consumes a little more than a laptop.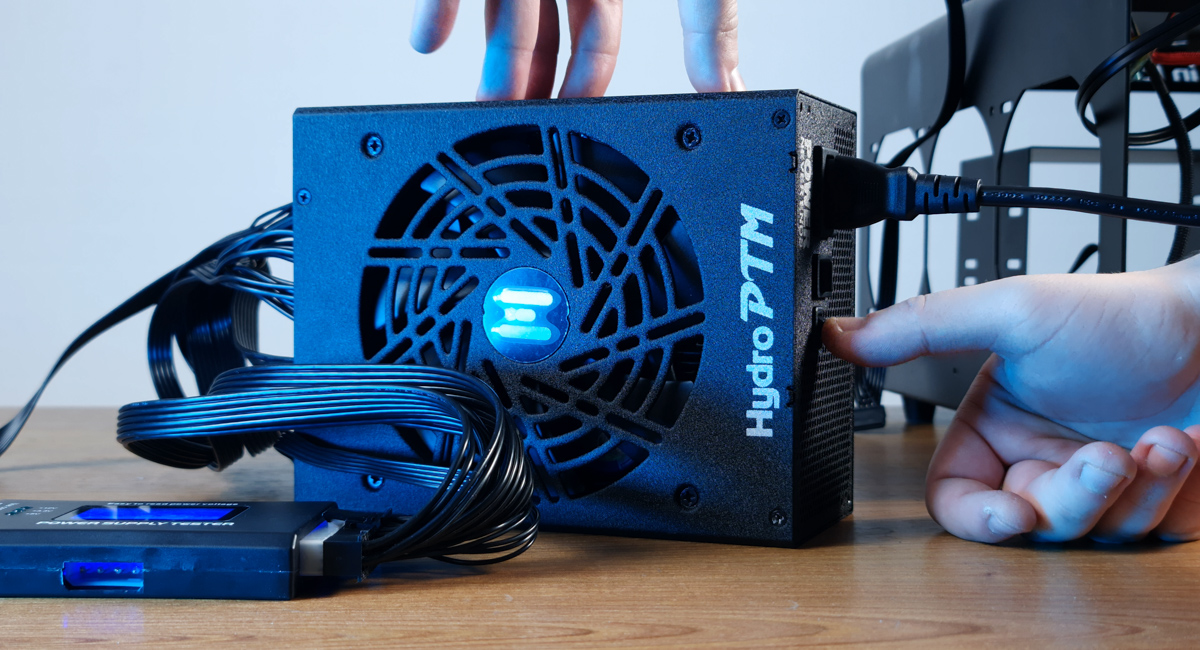 Test results
In a system, the Apacer Panther AS350 1TB gives the user 953 GB of available space. And… I did not expect the speed results to be so interesting.
Not in sequential tests, up to 400 MB/s is mediocre at best. Let's take a look at the write graphs, please. First of all, for a terabyte DRAM-less drive, sequential writing is very solid. The speed spike patterns are interesting, and the minimum speed at random is not so nice.
But let me remind you that this is one of the cheapest branded drives of its kind in general. I don't say anything about heating either, it's a SATA drive, they don't heat up much at all, especially in a case of this size.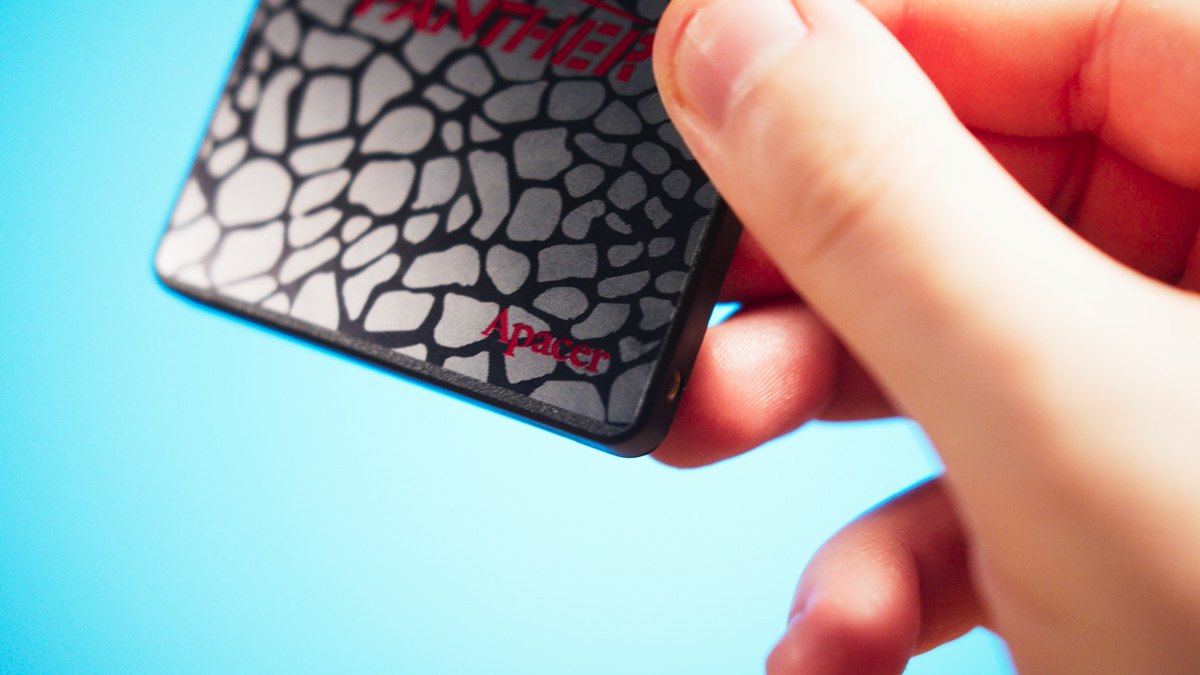 Well, except for the RGB models. I don't see any RGB models here.
Summary of the Apacer Panther AS350 1TB
For its price, given the solid rewrite life and warranty, the Apacer Panther AS350 1TB has proven to be a good buy so far. I can't say that you won't want a faster drive, but for the money, you're unlikely to find a better option.
Read also:
Video about Apacer Panther AS350 1TB
You can see the accessory here: