Back in September last year, OPPO introduced an updated ColorOS 11 shell for its smartphones. Today we will tell you all about it.
OPPO has really come a long way! At first, all experts and users accused the developers of this Chinese company that the user interface of ColorOS is very similar to iOS, and does not have any originality at all. However, over time, the situation has changed somewhat, especially after the release of ColorOS 7. The user interface of ColorOS based on Android has received a radically different focus and is now more attractive and vibrant.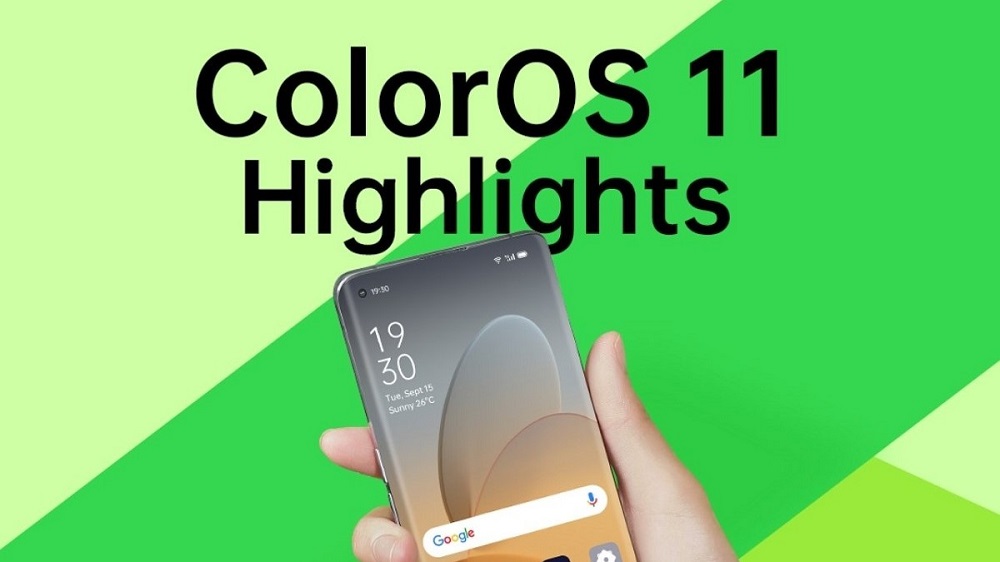 The release of ColorOS 7 was a significant leap over previous versions of OPPO's mobile operating system and helped the company establish itself as a serious player in the smartphone market.
My acquaintance with OPPO devices began with the Reno3 Pro, which was already running on ColorOS 7. I had read about this shell before and saw previous versions, and I was pleasantly surprised by how the shell of OPPO devices have changed. The developers managed to present a completely new look, add new icons, live wallpapers and delve into the UI settings, and not just offer new themes. Although the customization options were somewhat limited, it was interesting to be able to customize the overall appearance of the icons without having to resort to a third-party launcher. ColorOS 7 was aimed at making the operating system lighter and smoother. This was driven by performance optimizations that made the OS run smoothly not only on premium devices, but also on mid-range hardware like the Reno3 Pro. Simply put, ColorOS 7 has evolved from just another Android shell to something serious and mature, like Samsung's One UI or OnePlus' OxygenOS.
Therefore, I was looking forward to the updated ColorOS shell, based on the new Android 11. Yes, OPPO called the new version of ColorOS 11 that way because it is based on the 11 version of AndroidOS. This time I had the  OPPO Reno4 Pro in my hands. I was interested to know what the developers have come up with here. Have they managed to further refine their ColorOS shell? Let's find out.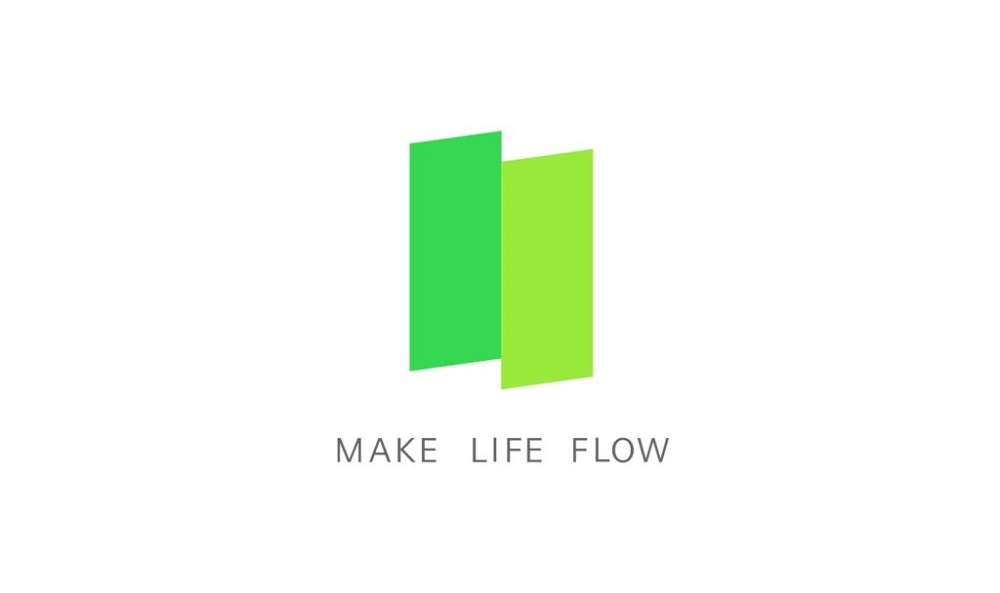 Changed settings structure
OPPO has made a few small changes to its interface compared to ColorOS 7. There have been minor changes to some of the settings pages. OPPO attributed such changes to the wishes of the users themselves. They were the ones who wanted something akin to pure Android.
If you have used ColorOS 7, then you may not notice the changes. But some items from the settings menu have been either removed or displaced. Some of these items have been moved to the submenu. The main settings now look more logical, while before it was a complete mess.
New Personalizations section
Although there are quick options available to customize your Home screen, you'll have to go to Settings to change others. All of these visual modifications are now neatly placed in a section called Personalizations. It's similar to the Customize section in OxygenOS 11, but ColorOS shows all the options on the front, instead of hiding everything under separate menus.
Here you can change everything regarding the visuals, whether it is setting a new theme, wallpaper, icon style, app layout, fingerprint styles, system colors, font and display size, icons on the notification bar, settings for incoming calls and messages. And many more.
Personally, I love the OPPO Sans font and the new customization options on ColorOS 11. The customization blends well with the rest of the OS and is united in a single style. The fonts are correctly aligned and every interface element makes sense.
Read also: OPPO A53 smartphone review: Good battery and tons of compromises
Multilevel dark mode
Dark mode is also surprisingly customizable. Just open the Display & Brightness section in Settings and then switch to Dark Mode to access the new options. The Dark Mode settings will appear instantly.
For apps that do not support this function, users can select the intensity of the dark mode in the Style section. You can choose a different black level for your dark mode, which has three presets (rich, medium, soft).
These modes allow you to go from deep blacks to dark gray. While some may find this feature unimportant, it will definitely be useful when reading in the dark.
You can take advantage of software settings and all the add-ons after the ColorOS 11 update, or simply ignore them if you are not interested.
Read also: OPPO Reno4 Lite review: Fantastic Design, Good Cameras, Average Performance
New Always On Display
The Always On Display has also received some improvements. I've always liked the settings for this feature in Samsung or Huawei smartphones, but now OPPO is my absolute favorite. In theory, you can create a new and unique design of the always on displat almost every day – none of them will be similar.
Here you will definitely enjoy the incredible selection of watch faces. You can also decide what kind of clock you have on your screensaver: analog or digital. All this, too, in a variety of colors.
But on the screen there can be only a greeting text in a variety of colors and with different content. Here, your imagination is unlimited. The text can be aligned with the image.
Read also: OPPO Watch review — First Usable Smartwatch on WearOS
Much faster and smoother than ColorOS 7
Another feature of the new shell is that ColorOS 11 has a smoother interface, specially optimized for the current flagship mobile devices. OPPO has developed a complete set of software solutions for this, such as ARUnit, CameraUnit, MediaUnit, HyperBoost, LinkBoost, AIUnit, FusionUnit.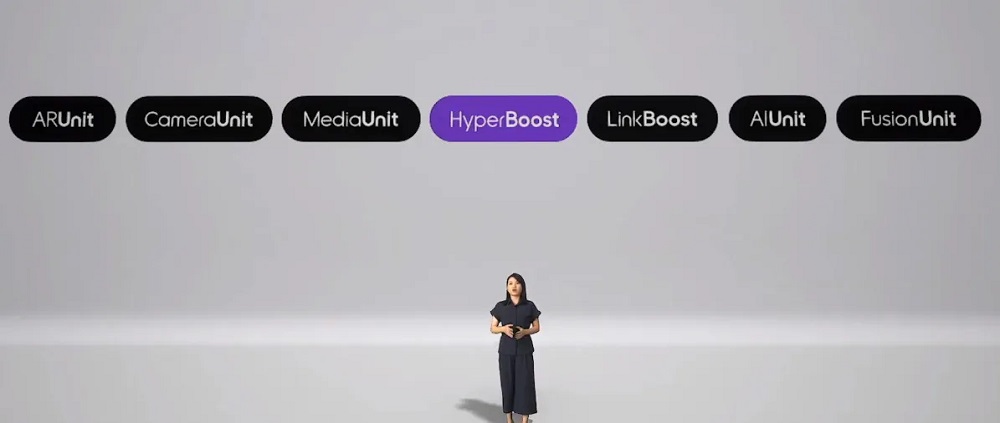 According to the developers, ColorOS 11 increases system resource utilization by 45%, system responsiveness by 32%, frame rate stability by 17%, and it does feel incredibly smooth.
Indeed, in practice, my Reno4 Pro ran much faster and smoother than the previous version of ColorOS. This is felt not only when using the Internet or chatting on social networks, but also when working with the camera, editing images and even playing mobile games.
Screenshot translation
Back in ColorOS 7.2, I liked the ability to take a screenshot of the smartphone screen with three fingers. And not just do it, but select the desired part and crop it. This makes it much easier to work with screenshots.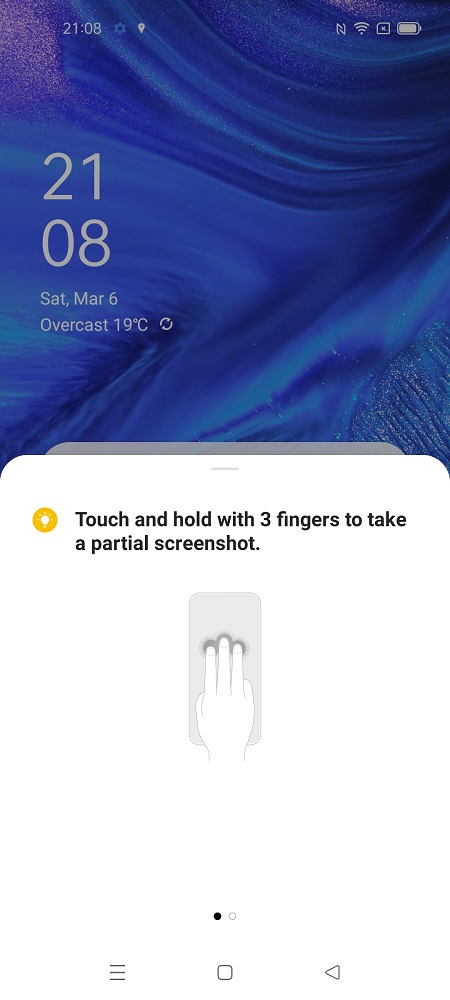 In the new version of their own shell, the developers went even further. Now, when you take and crop a screenshot with three fingers, you can translate the selected text using Google Lens and your own built-in translator. That is, there is no need to separately translate the required text from the screenshot. It will be translated for you almost instantly.
The famous Nearby Share function is the best solution for sharing any kind of multimedia between two phones. In Android OS, by default, you first need to turn on Bluetooth, pair the device, select a file and share.
Interestingly, the system will automatically find the surrounding devices near you, and you just need to select the device with which you want to share the media. It's similar to Shareit, but without annoying ads. Even if you do not have Bluetooth turned on, the system will send you a request to turn it on when using a nearby shared access. You can do it from anywhere and share any picture or file without switching screens.
Also, the OPPO Share proprietary chip has not gone anywhere, which allows you to quickly exchange media files directly between OPPO devices.
Game Space
Nowadays, there are many smartphone manufacturers that are implementing their own game modes, including OPPO. A new app called Game Space now offers a performance mode switch – the so-called competition mode. The mode rejects phone calls and text messages during gaming sessions. There is also a new Game Assistant that accesses the said switches and also displays messages in a floating window.
There is also a new mode where you can turn alarms on or off, reminders, and messages and incoming phone calls will be blocked as well. It also blocks gestures, navigation buttons, power buttons, volume buttons, and other floating windows. Plus, you can now see your CPU, GPU, and frame rates while playing in an overlay.
But the Game Space still needs to be improved. Yes, the app allows you to toggle the overall performance of games by changing the CPU and GPU modes (low power, balanced, competitive), but I'm not sure if this really has a positive effect on the game parameters, since most developers do not allow changing GPU settings if it is not made from the game. Game Space is still focused on network optimization and not on details like touchscreen sensitivity for each individual game that gamers actually want. Even the savvy Samsung offers a separate set of game plugins that work well with its Game Launcher, and the app itself lets you track and access everything from frame rates to CPU/GPU temperatures and more, but that's not enough. So Game Space still needs improvement in order to be relevant.
Individual energy saving mode
ColorOS 11 offers an Optimized Night Charge feature that stops charging your phone when it reaches 80 percent of its maximum capacity when charged at night. Charging resumes when the user picks up the smartphone the next morning. This will really help to extend the battery life of your device.
ColorOS 11 is also getting a new Low Battery Alert feature that allows you to send messages to select contacts when their phone drops below 15 percent battery power.
There is also an Enhanced Power Saving Mode that turns off all high power functions to conserve battery life. OPPO stated that a smartphone with a 5% charge can provide 90 minutes of use after enabling this mode. I checked, and indeed, with 5% left, my smartphone worked for 76 minutes. Why less? Perhaps because during the experiment, I answered the phone twice. The conversations lasted at least 3 minutes.
OPPO Relax 2.0
The OPPO Relax 2.0 app has also been updated, which allows you to relax to the sounds of the ocean or a bonfire. Although previously it was possible to choose from a predefined list of sounds, users can now mix and match sounds to customize them to their liking.
I especially liked the atmospheric sounds, which reproduce the quiet sounds of old town streets, the atmosphere of the metro or seaports from all over the world. You can feel the sunrise and evening in these cities, listen to how the city lives. You can find yourself in any part of the world, such as Tokyo or Beijing. And the highlight is the sounds of the environment with chirping birds and the sounds of rain. It's incredibly cool and allows you to relax as if you were doing yoga somewhere on the beaches of Thailand or Greece.
Perhaps some of the users will not want to use this feature, but believe me, it really gives you the opportunity to relax after hard day's work. Just try it!
New privacy features
My review would not be complete if I had not mentioned the new privacy features.
New privacy improvements in Android 11 have found their way into ColorOS 11. First of all, these include one-time permissions for the camera, microphone and location access, auto-reset permissions for apps that have not been used for a long time.
Now you do not need to worry that some app will transfer your confidential data to third-party app.
ColorOS 11 is available
The new shell from OPPO ColorOS 11 is already available. This means that the Chinese company is trying to react as quickly as possible to changes in the smartphone market.
Did I like the new version of ColorOS 11? Yes, it is definitely a modern competitive shell. I don't really like saying that some shell or another is the best, since it's all subjective; I can only say one thing: ColorOS 11 is at least a hundred times better than the cartoonish interface of before and much better than ColorOS 7. Therefore, if you have an OPPO device, check if you have received an update to ColorOS 11. Believe me, it's worth it!
Read also:
Subscribe to our accounts: