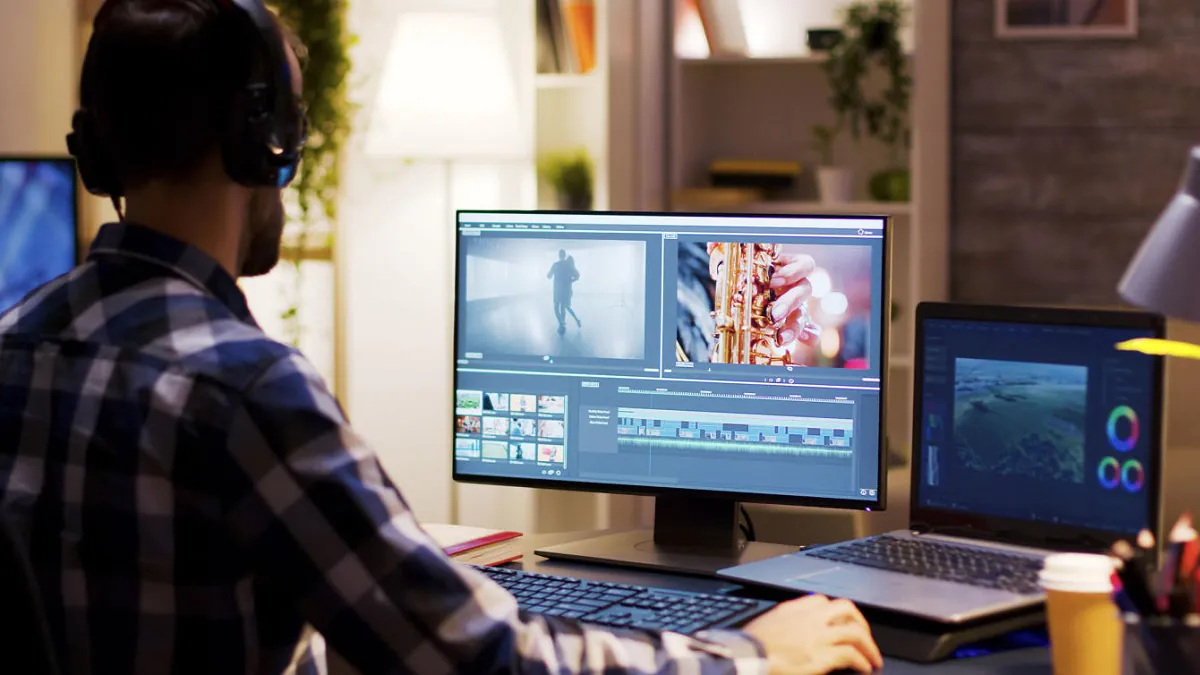 Struggling with low-resolution video is evident, especially when you need to play the videos on a large screen. People won't be able to get the message a video might be trying to deliver to them courtesy of the low resolution.
So, upscaling the video in this situation will do wonders for you and will eventually help you to make your video worth watching.
To upscale video, finding the best video upscaler is necessary, and guess what? We're going to introduce the most reliable video upscalers in this post.
Part 1: HitPaw Video Enhancer
The prevalence of tools in the market didn't affect the popularity that HitPaw Video Enhancer managed to acquire. It is a truly amazing upscale video and Al upscaling video software that doesn't shy away from turning your boring videos into watchable and eye-catching content.
HitPaw Video Enhancer's features are unique and will help you alter your low-resolution videos' contrast, brightness, and saturation, making them top-notch.
On top of that, HitPaw Video Enhancer can upscale your HD or MP4 video into 4K or 8K, which speaks volumes of this tool's value.
So, terming HitPaw Video Enhancer a reliable tool is an understatement for this magnificent video enhancer, as you can't describe how good this software has been for some time now.
Features
It supports multiple formats.
Allows you to multiple upscale videos simultaneously
You can reduce the nose from your video
Upscale your videos within a few clicks
Use three brilliant Al models, including Face, Anime, and General.
It comes with a user-friendly interface despite being thoroughly professional
Upscale your video that 4 or 8
30-day free trial available
How to upscale video using HitPaw Video Enhancer?
After knowing about the HitPaw Video Enhancer, you must be curious about how to upscale your video using this tool.
Here's the step-by-step guide to enhancing your video quality using HitPaw Video Enhancer
Step 1:
You'll need to download HitPaw Video Enhancer from the official website and install it on your PC. Next, launch the software to get on with the things you've been working on.
Step 2:
Now, you'll need to import the video you want to improve the video quality.
Step 3:
Select the Al model from three options, including General Denoise, Animation, and Face Model.
Step 4:
After selecting the Al model, you'll need to preview the changes and export the video where you want to.
Part 2: Adobe Premiere Pro
You'd have heard about Adobe Premiere Pro, a popular video editing tool serving people for a long time. Interestingly, Premiere Pro is also a video upscaler that empowers you to opt for video upscale terrifically.
Using this professional tool, you can surely make the quality of your video top-notch, and if you've got prior knowledge of this software, the interface won't be a concern for you.
Apart from helping you know how to upscale video, Premiere also comes up with some fascinating editing features, allowing you to be more creative in content creation.
Features
Brilliant software that allows you to upscale your video with ease
It offers gigantic video editing features
The interface won't be tricky if you acquire prior knowledge of it
Allows your effects, transitions, and filters
Import the 4K and 8K videos
Steps to upscale videos
Step 1:
Install Premiere Pro after visiting the official website and start it to proceed ahead. Next, navigate to the Sequence icon after hitting the File and New option. Later, choose the preset that matches the preferred export resolution
Step 2:
Tap the Media icon after the Edit and Preferences icon and select Set to frame size.
Step 3:
Now, all you need to do is import the video you'd like to upscale, and then Premiere Pro will set the frame rate automatically. Preview the video after upscaling it, and when you're happy with it, you'll need to tap on " Export"to download the video.
Part 3: Topaz Video Enhancer AI
No matter how your video looks or how bad your video's resolution is, the Topaz Video Enhance Al tool is all set to make your video look relevant and watchable.
Regardless of which camera you use to create a video, Topaz Video Enhance Al has the ingredients to improve video quality without any issues.
The substantial and noticeable thing about this tool is that it comes with artificial intelligence, meaning you can upscale your video automatically. So, if you intend to enhance your video's quality, Topaz Video Enhancer Al won't be a bad AI video upscaling tool.
Features
Upscales your video without introducing the artifacts
Improve colors and tones
Sharpens edges
Upscale low-quality videos to 1080p, 4K, or 8K
It supports multiple video formats
How to upscale video using Topaz Video Enhance Al?
Step 1:
After getting the Topaz Video Enhance Al installed on your PC, you'll need to tap on the" Browse" icon and then import the video you'd want to upscale.
Step 2:
Drag the video to the timeline, and then select the AI model you'd want to apply to your video to upscale it. Luckily, this tool empowers you to upscale your video to 8K, making it an eye-catching video.
Step 3:
After selecting the output format, you'll need to tap on the "Start Processing" option to start upscaling your video. Next, get the upscaled video downloaded after previewing it.
Conclusion
You might have to review hundreds of tools to find a worthy video that is more upscale, courtesy of the thousands of tools offering the same services.
However, this post makes your job easier by introducing the few most popular video upscalers.
Without undermining all the tools we've revealed in this article, HitPaw Video Enhancer emerges as the best AI upscaling video tool. It is highly recommended when you intend to improve the video quality.