Ukraine should soon receive a powerful Iris-T SLM anti-aircraft missile system from Germany. This weapon will help protect my indomitable Kharkiv and other Ukrainian cities from enemy missile attacks. Today we'll talk about this air defense system.
Ukraine's air defense is not effective enough
So far, the confrontation on the frontlines of the Russian-Ukrainian war has been taking place mostly at the level of artillery duels. In this case, heavy cannon and rocket artillery are involved. Despite that assessments regarding the successes of both sides differ, the fact of a slight superiority of the invaders should still be recognized. Yes, this advantage is fading every day, and our defenders no longer allow the rashists to act with impunity, but the advantage is still there. Therefore, it is extremely important to maintain the viability of the Ukrainian Air Force and provide our military with effective short and medium-range air defense (AD) systems.
The Armed Forces of Ukraine are armed with various air defense systems. This is primarily a family of Soviet, and later Russian, long-range S-300 anti-missile systems, designed specifically to protect against air and missile threats, to protect large material and technical facilities and military bases. In addition, the Armed Forces of Ukraine include the medium-level air defense system SP SA-6, the medium-level air defense system SP Buk, the SA-15 air defense system and the SA-3 short-range air defense system. The profile of anti-aircraft systems can be varied, but they are limited in number, and some of them are obsolete systems with questionable effectiveness, especially against modern Russian combat aircraft and missiles. Foreign assistance to strengthen Ukraine's defense capabilities includes the Stinger AD SAM man-portable air defense systems from the US and Starstreak from the UK. Both of these systems are short-range air defense systems that are useful for pinpoint or short-range air defense and are not suitable for combating fast aircraft capable of releasing ammunition beyond visible range, or for hitting ballistic missiles at high altitudes, which are by far the largest aerial threat for Ukraine.
For this reason the German IRIS-T SLM system was chosen. Let's take a closer look at this anti-aircraft missile system.
Read also: Weapons of Ukrainian Victory: Review of Starstreak MPADS
IRIS-T SLM – Medium Extended Air Defense System (MEADS)
IRIS-T SLM is the low-altitude component of the NATO MEADS system, which is designed to provide countermeasures against static installations and mobile forces, against manned/unmanned aircraft, helicopters, cruise and ballistic missiles. The Advanced Medium Range Defense System (MEADS) is a joint development between the US, Germany and Italy and is designed to replace the Patriot AD missile system used by the US and Germany, as well as Italy's Nike Hercules AD Systems. Another component of MEADS is the PAC 3MSE (Missile Segment Enhancement) system, Lockheed Martin's latest development for the SAM Patriot system, whose main task is to counter ballistic and cruise missiles. Germany selected MEADS to replace its MIM-104 Patriot AD missile systems in mid-2015. Ukraine, however, has shown interest only in the IRIS-T SLM component, according to available data.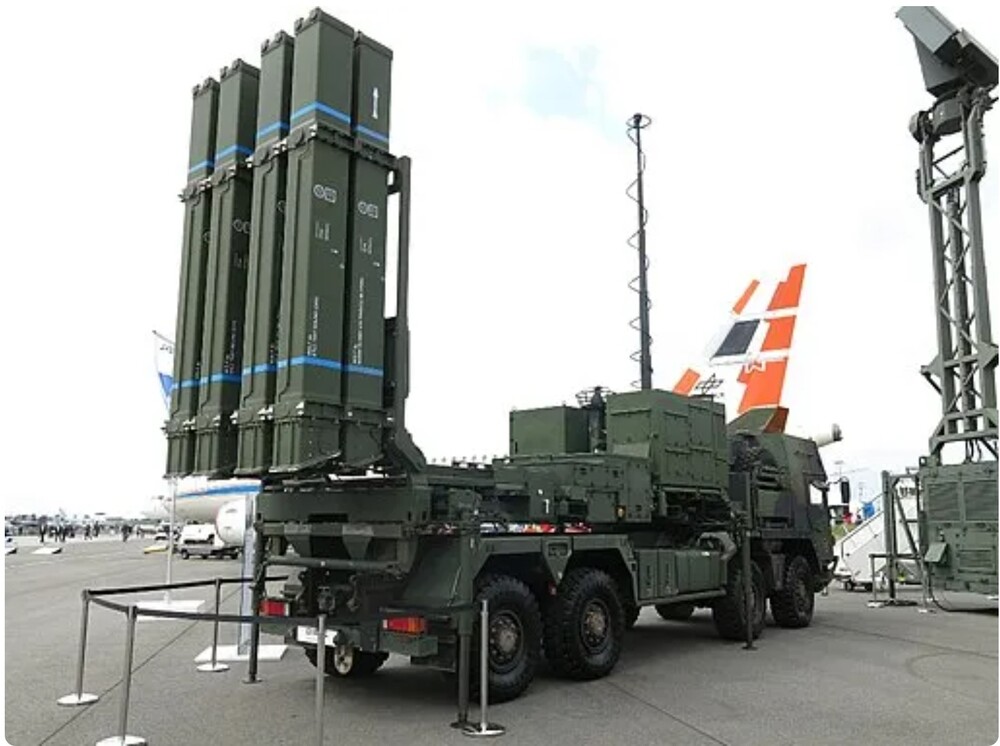 A single MEADS battery is said to be capable of providing air defense over an area nearly eight times the area that a conventional Patriot battery can defend. This was made possible thanks to the use of advanced radars, the possibility of an almost vertical launch and greater range of the missiles included in this complex. Multifunctional Fire Control Radar is an Active Electronically Scanned Array (AESA) radar that provides accurate tracking and target classification capabilities. The AESA radar is used for missile guidance, eliminating the need for a separate guidance array, this radar also provides 'friend-or-foe' identification  (IFF). The MEADS Ultra High Frequency (UHF) Radar is an AESA 360-degree radar that provides extended coverage with the ability to detect highly maneuverable, low signature threats. The MEADS Tactical Operations Center (TOC) provides battlefield control and C4I tracking functions. It has an advanced open architecture that allows any combination of sensors and launchers to be organized into an integral air defense facility. The launcher of such a complex is easily transported, tactically mobile and capable of quick reloading.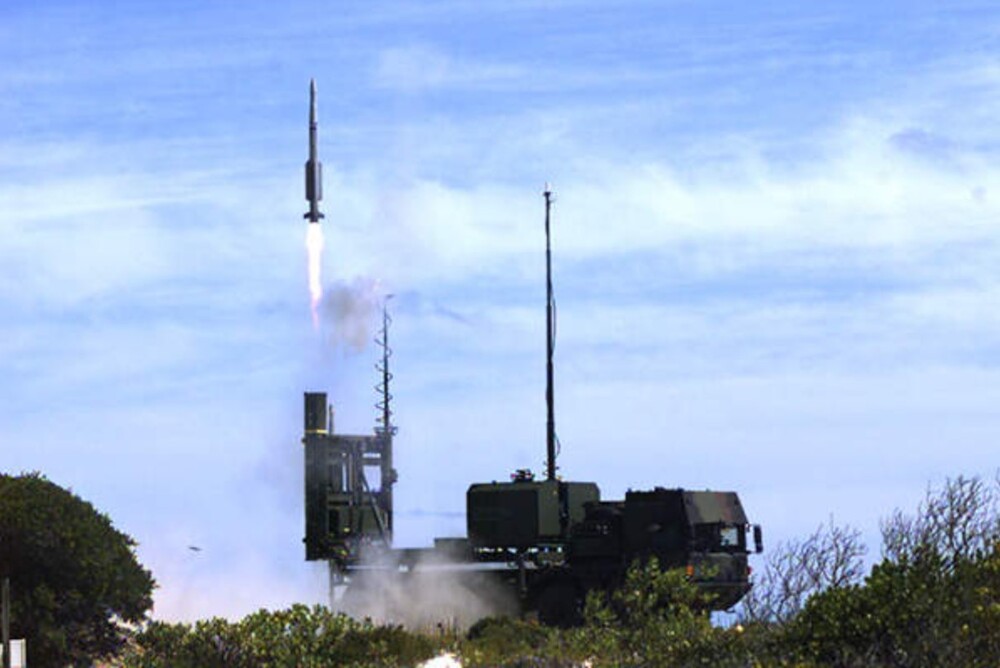 Combat efficiency is achieved through the ability to place IRIS-T SLM batteries over a wider area and provide dynamic command and control of missiles/launchers, distributed between headquarters and operations centers, even while moving, without the need to turn off these systems.
Read also: Weapons of Ukrainian Victory: Australian Bushmaster IMVs
IRIS-T SLM AD: the history of the system
The medium-range IRIS-T Surface Launched SAM AD System is mounted on a mobile vehicle, and manufactured by the German company Diehl BGT Defense. The IRIS-T SLM is an improved version of the IRIS-T guided missile, which entered service in December 2005. System development began in 2007, and two years later the rocket successfully completed its first test flight! The first operational prototype was successfully tested against UAVs in December 2012. The air defense complex was approved for production in 2017 with an almost simultaneous order for the Norwegian and Swedish Defense Forces.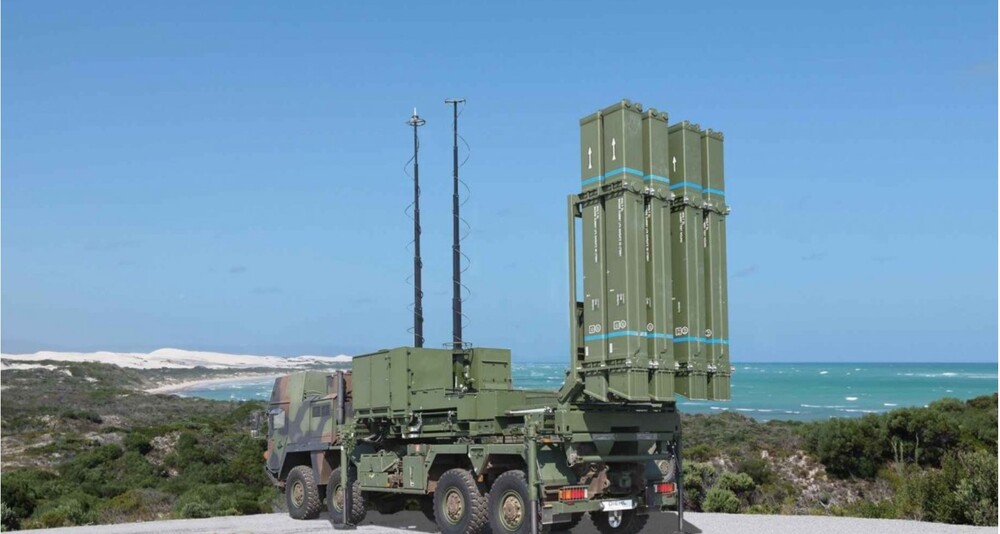 The final operational effectiveness tests were carried out by Diehl Defense at the end of 2021. The IRIS-T SLM was developed on an open system architecture that provides maximum flexibility for integration into the general air defense structures of user countries, as well as for updating/upgrading older equipment. Due to its capabilities, the IRIS-T SLM can be easily integrated into current and future ground-based air defense systems and C4I tracking networks.
Read also: 'Neptunes' knocked out 'Moskva' cruiser: All about these anti-ship cruise missiles
What is IRIS-T SLM?
The IRIS-T SLM is a vertical-launched air defense system based on MAN 8×8 vehicles, and is container-launched, reportedly requiring two operators and just 10 minutes to deploy. It can carry and launch up to eight missiles like other MEADS launchers. Existing versions include IRIS-T SLS (short range) and IRIS-T SLM (medium range), and the latest IRIS-T SLX (extended range) is still under development.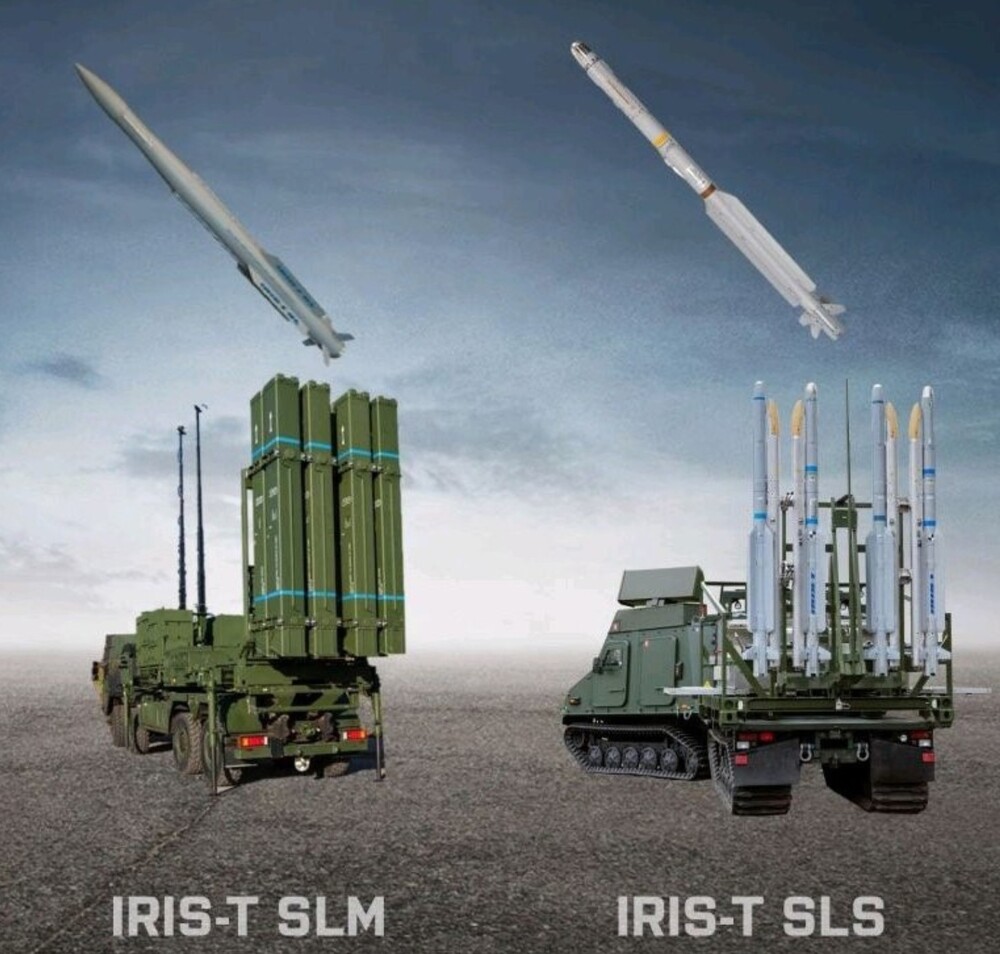 The system includes missiles, a launcher and an AESA all-weather 3D radar for 360º surveillance and target data generation. For fire control, a TOC (tactical operations center) is provided, equipped with appropriate communications. The system can hit multiple targets simultaneously with 360º coverage thanks to the high-performance surveillance radar. The IRIS-T SLM embodies the principle of vehicle independence in terms of integration, i.e. all components are compatible in size and mounting with standard containers and can be transported by air, road/rail and ship.
Read also: Silent killers of modern warfare: most dangerous military UAVs
Warhead and engine
The German air defense system is equipped with a high-explosive fragmentation warhead weighing 11.4 kg. It is propelled by a single-stage solid rocket engine that is equipped with an integrated thrust vector control (TVC) system that provides maximum lateral deflection/acceleration immediately after launch, allowing it to hit targets at relatively short ranges and contributing to anticipatory maneuverability and minimal missile dead space. The power plant and the missile's aerodynamic nose cone make it possible to achieve a maximum flight range of 40 km with an intercept altitude of 20 km.
Read also: All about the General Atomics MQ-9 Reaper
The missile is equipped with GPS and an inertial navigation system (INS) for autonomous navigation. The radio frequency data link allows the transmission of guidance data from the fire control radar in flight, which makes it possible for long-range radar guidance in the middle of the flight course. Since the missile does not have its own tracking and millimeter-wave radar, this provides protection from radar homing systems of enemy aircraft.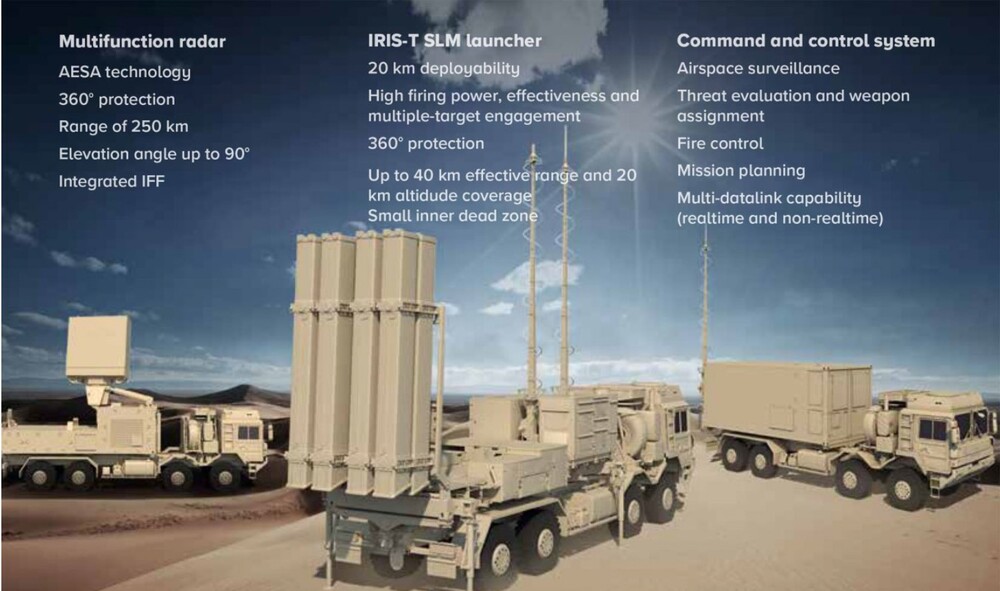 The missile has a imaging infrared homing (IIR) system that takes over the final guidance of the missile in close proximity to the target, allowing the missile to make a highly accurate approach to the final target with a very high hit probability. The IIR homing system also has very high image processing capability and is therefore unlikely to be distracted by flares and reflectors.
Read also: Switchblade: American kamikaze drones to protect Ukraine
Specifications of IRIS-T SLM missiles
Weight: 89 kg
Length: 3 m
Диаметр: 127 mm
Warhead: 11,4 kg, high explosive fragmentation
Engine: solid fuel
Maximum range: up to 40 km
Maximum target altitude: up to 20 km
Cost: approximately $430 000 per unit
Read also: Weapons of Ukrainian victory: The military praise the Piorun MPADS
IRIS-T SL surface-to-air guided missile
Separately, I would like to talk about the IRIS-T SL surface-to-air guided missile, because the IRIS-T SLM air defense system itself was sometimes confused with it.
The IRIS-T SL (Surface Launched) is a new medium-range mobile guided missile designed and manufactured by Diehl BGT Defense to meet the medium-range air defense needs of the German Air Force.
The new missile is effective against all types of aircraft, helicopters, cruise missiles, guided weapons, air-to-surface missiles, anti-ship missiles, anti-radar and large-caliber missiles. It also has a high hit rate against UAVs and other small mobile threats at very short to medium ranges.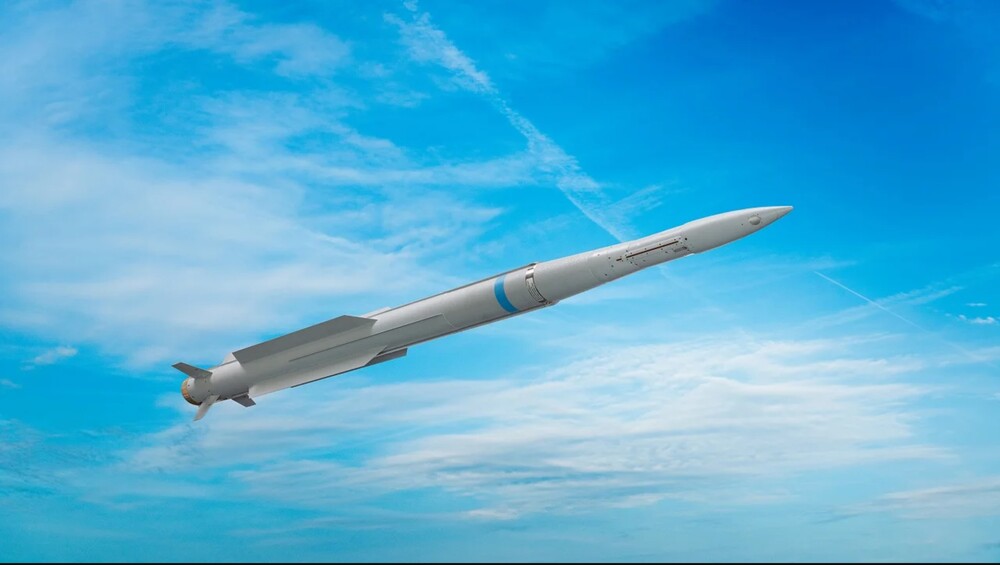 The IRIS-T SL is an upgraded version of the IRIS-T guided missile, which entered service in December 2005.
Diehl BGT Defense was awarded a contract with the Federal Office of Bundeswehr Equipment, Information Technology and In-Service Support (BAAINBw) to develop the new IRIS-T SL missile-launcher guided missile for the tactical air defense of the German armed forces in 2007.
The IRIS-T SL light compatible vertical launch rocket can be fired precisely by the IRIS-T SLM/SLS rocket launchers.
It can also be integrated with existing and future allied air defense systems via a plug and play data interface. The missile has improved maneuverability. The missile launcher can hit multiple targets at once.
The guided missile is stored in a fiberglass-reinforced container used for transport and launch. The IRIS-T SLM missile launcher can deploy up to eight of these missiles.
The missile has a pre-fragmented warhead and provides 360° protection against air attacks during defense. The missile is propelled by an advanced rocket engine equipped with an integrated thrust vector control system. It is equipped with an aerodynamic canopy to achieve an extended range of about 40 km and can hit targets flying at an altitude of about 20 km.
Read also: Weapons of Ukrainian victory: ATGM Stugna-P – Russian tanks are in trouble
Competitors of IRIS-T SLM
The SLM IRIS-T is often compared to the Buk-M1-2 medium-range anti-aircraft missile system developed back in the USSR, which can withstand cruise missiles, guided bombs, aircraft, helicopters and UAVs with a similar maximum range of 40 km. The Buk missile battery consists of one transport erector launcher (TEL) and two radar (TELAR) vehicles. The radar itself is used to detect targets.
It's also worth mentioning the Indian Medium-Range Air Defense System (MRSAM), jointly developed by Israeli Aerospace Industries (IAI) and DRDO, with a range of 70 km, which essentially fills the gap for the medium-range interceptors of the Indian armed forces. The missile can almost be called Indian, because about 70% of its components are made in this country. It is a supersonic interceptor with a 60 kg HEPF warhead capable of operating around the clock and can hit multiple targets simultaneously in all weather conditions. The anti-aircraft missile system appeared in service with the Indian Armed Forces only in September 2021.
Why did Ukraine show interest in IRIS-T SLM?
The S-300 SAM air defense system is capable of hitting manned/unmanned aircraft and cruise missiles (later versions of the S-300 are also capable of intercepting ballistic missiles). The number of S-300 batteries at the beginning of the war in Ukraine, according to various estimates, ranged from 100 to 200, but Russia claims to have destroyed at least half of these systems. This means that such a number of air defense systems is not enough to satisfy the country's needs for the comprehensive protection of critical objects/targets. The SA-3 SAM system, with a range of up to 25 km and a strike height of up to 14 km, depending on the variant, cannot be fully considered as a medium-range air defense system, and therefore is only partially effective against air attacks. SA-15 also belongs to the category of short-range air defense systems with a maximum range of 12-16 km. Although the SA-6 is a medium to long range air defense system, the number available in Ukraine is clearly insufficient. The Buk self-propelled air defense system, the successor to the SA-6, is a powerful and modern all-weather medium-range missile system that can counter cruise missiles and manned/unmanned aerial targets. Ukraine uses Buk 9K37M missiles with a maximum range of 35 km and an interception height of 22 km. It is believed that at the beginning of the war the Ukrainian armed forces had about 100 Buk systems (figures may vary), of which a significant number were probably lost during the fighting.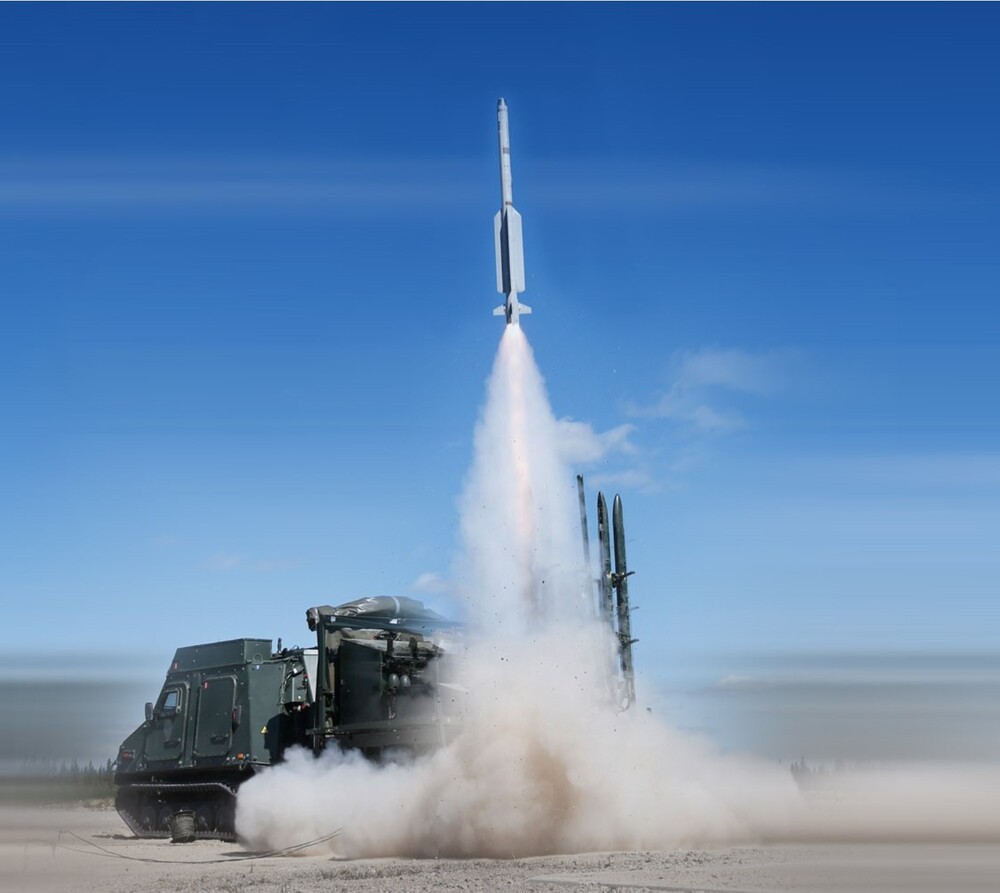 The declining air defense resources of Ukraine and the fact that Russia is increasingly resorting to aerial bombardment and surface-to-surface cruise/ballistic missile attacks have led Ukraine to request our Western partners to acquire IRIS-T SL SLM systems to fill obvious gaps in the country's air defense. Ukraine has expressed interest in acquiring up to 10 such systems.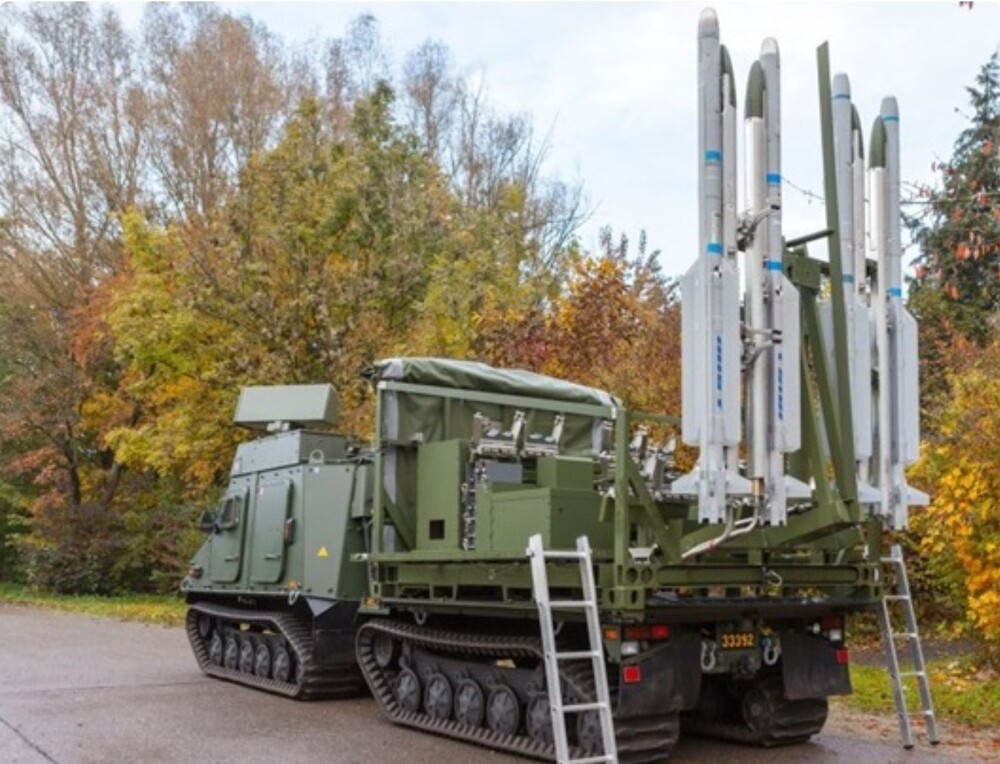 The German Federal Assembly approved the supply of heavy weapons to Ukraine on April 28, 2022. On May 9, 2022, German Chancellor Olaf Scholz said that the continuation of Russian aggression forced Germany to consider supplying air defense systems to Ukraine. If approved, Ukraine is likely to receive the first IRIS-T SLM AD system by November of this year, with the rest to be delivered over the next three to four years. It is known that the German government has already sold 7-10 such systems to Egypt over the past three years.
The invaders will not get away from retribution. Death to the enemies! Glory to Ukraine! Glory to the AFU!
You can also help Ukraine fight with Russian occupants via Savelife or via an official page of the National Bank of Ukraine.
Read also: Weapons of Ukrainian victory: ATGM Stugna-P – Russian tanks are in trouble