Recently it became known that the Ukrainian Marines already have Finnish wheeled armored personnel carriers Sisu XA-180 in service. The military demonstrated their skills during a training exercise at a training ground. Let's take a closer look at these amphibious armored personnel carriers.
The arrival of Sisu XA-180 armored personnel carriers in Ukraine became known in mid-September. At that time, the latest photos taken at one of the makeshift bases of Ukrainian formations were shared by specialized resources. The photos showed four combat vehicles without installed weapons. Probably, they had just been received and had not yet been prepared for full operation on the front line.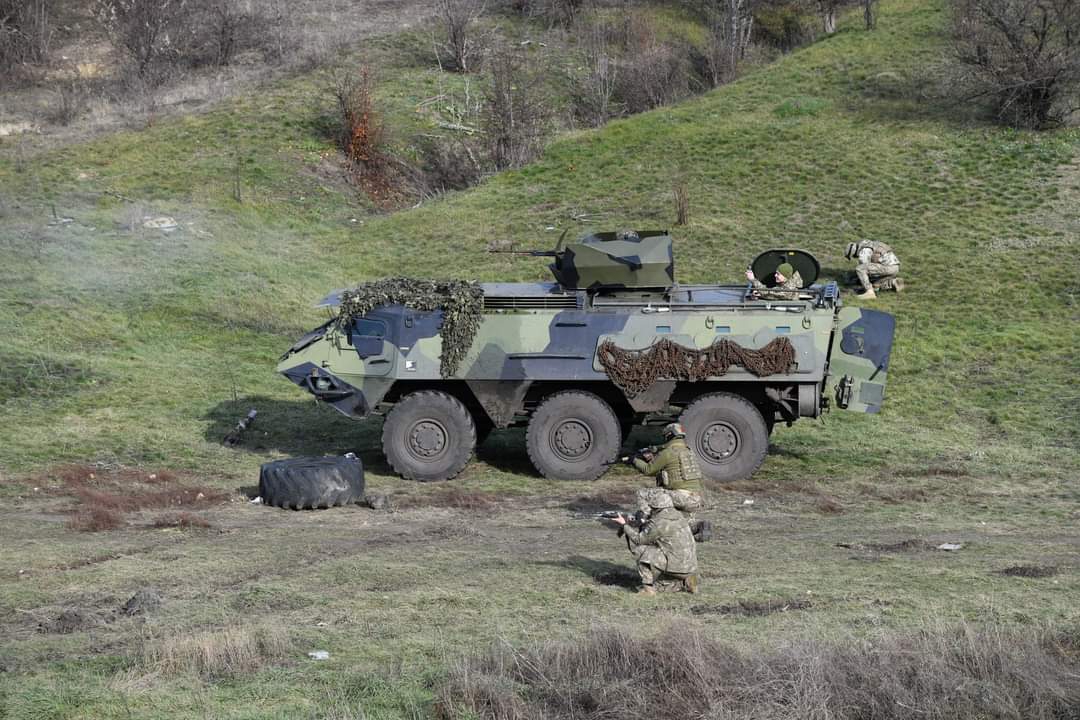 Interestingly, the Ukrainian military learned about the XA-180 after the delivery had already taken place. Prior to that, no country that has such equipment in service had announced its plans to send it to Ukraine. Moreover, it is still not known for certain which foreign army provided such assistance, the number of APCs transferred, their modification, and other aspects of the delivery. So let's take a closer look at the Finnish armored personnel carriers Sisu XA-180.
Read also: Weapons of Ukrainian Victory: Turkish-Made MRAP Kirpi
A few facts about the history of the Sisu XA-180
The XA-180 armored personnel carrier was developed in the late seventies by Sisu Auto (later its defense division became part of Patria) as part of a competition to arm the Finnish army. In 1980, Sisu built and handed over the manufactured vehicles for comparative testing. In 1983, this project was recognized as the most successful, and at the end of the year a contract was signed for the production of the first batch of armored personnel carriers.
Within a few years, the developer reached the required production volumes and actually rearmed the Finnish army. In addition, the first export contracts were signed. At the same time, specialized modifications and modernization projects were being developed. The result of this work was the emergence of improved APCs XA-185/186/188/200/203 and their variants with different equipment. We will describe them below.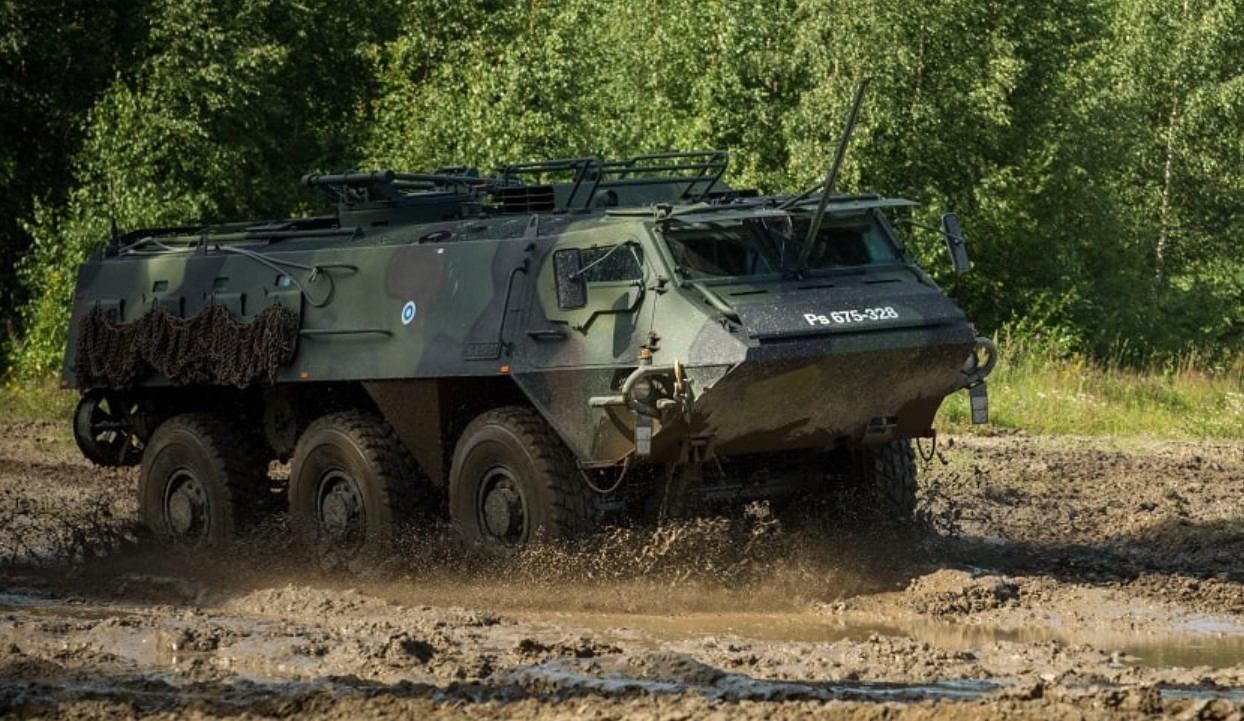 The first and main customer of Sisu XA-180 armored personnel carriers, as already mentioned, was the Finnish Armed Forces. In total, they purchased more than 600 armored vehicles of all major modifications. These were armored personnel carriers, carriers of anti-aircraft missile systems, command and staff vehicles, ambulances, radio-chemical and biological (CBRN) reconnaissance vehicles, etc. Currently, at least 470 pieces of equipment remain in service.
The main foreign customer was Sweden, which purchased more than 200 Sisu APCs. 90 vehicles went to the Netherlands, and Norway received 75 units. Small quantities of APCs were also transferred to other countries, particularly for testing. In addition, several other foreign operators later received this equipment. For example, the Estonian army bought its XA-180/188 from the Netherlands. And in 2022, several of these APCs were delivered to Ukraine.
Read also: Weapons of Ukrainian Victory: Aspide Anti-Aircraft Missile System
Powerful armored personnel carrier Sisu XA-180
The Sisu XA-180 is based on the Sisu SA-150 military truck and uses many identical automotive components, although the XA-180's chassis and 6×6 wheelbase are very different.
From a technical point of view, the XA-180 is a typical armored personnel carrier. It is a three-axle wheeled vehicle with bullet and fragmentation protection, with a combat weight of 13.5 tons. The vehicle is operated by a two-person crew and can carry up to 15-16 paratroopers.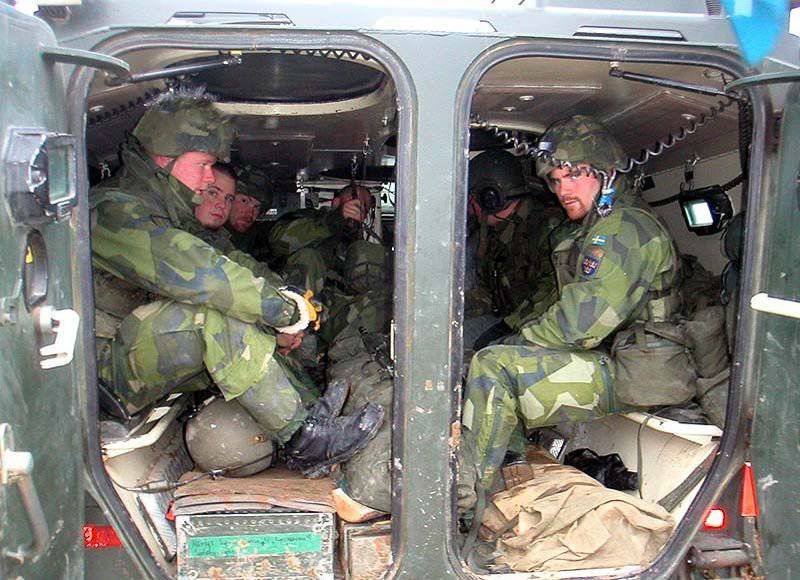 The Sisu XA-180 has a streamlined armored hull made of steel armor plates with a thickness of 6 to 12 mm. The forward part of the hull contains the control room with crew seats. Immediately behind it is a separate engine compartment. The rest of the usable area is allocated for a large-capacity landing compartment. The control compartment has a large area of glazing and side doors. Paratroopers use the rear door for landing.
Read also: Weapons of Ukrainian victory: French Crotale SAM
Armament of the Sisu XA-180
Early versions of the XA-180 APC did not have its own armament, but this was later corrected by adding a 12.7 mm heavy machine gun on a ring mount. There are also variants with a single 7.62mm machine gun or a 90mm cannon.
The Sisu XA-180 armored personnel carriers, which are intended for United Nations peacekeeping missions (quite a few have been purchased), can have a twin 12.7 mm heavy machine gun mount, while others are equipped with small turrets. The vehicle has several special openings from which fighters can fire small arms.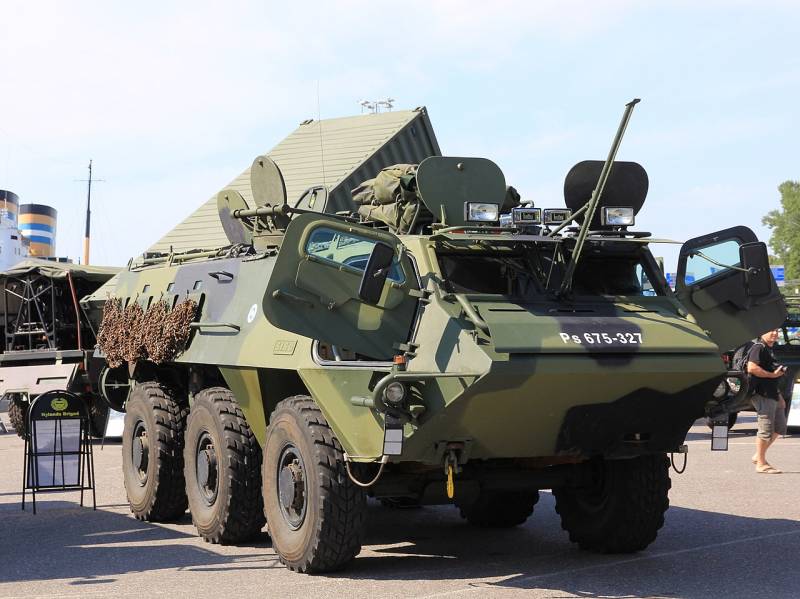 In the course of the modernization, large and medium-caliber machine guns of several NATO models were introduced. However, there is no information yet on the specific weapons the armored personnel carriers received by the Ukrainian Armed Forces.
Read also:  Weapons of Ukrainian Victory: NASAMS air defense that protects Washington
All-wheel drive and good cross-country ability of Sisu XA-180
The first modification of the APC was powered by a Valmet 611 DSBJA diesel engine with a capacity of 236 hp. The vehicle has permanent all-wheel drive and good cross-country ability. This APC is a purely airborne vehicle. The APC can overcome water obstacles; it is propelled by two water cannons. The Sisu XA-180 can be transported by a C-130 Hercules military transport aircraft.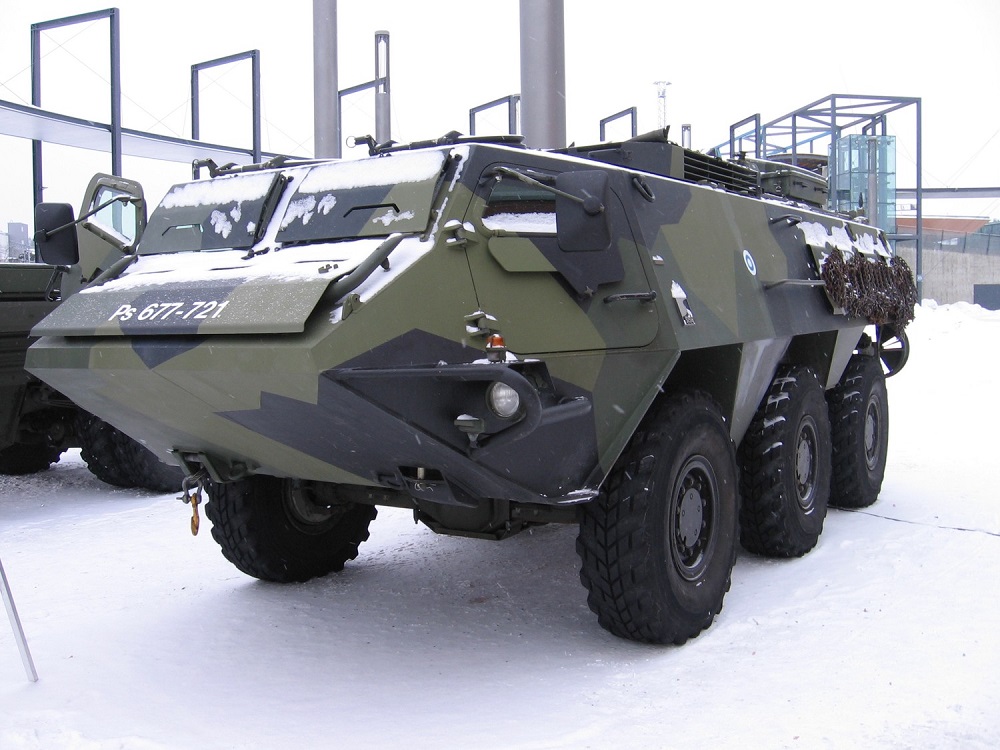 Later variants, starting with the Sisu XA-200, are equipped with a 270-liter diesel engine. Torque is distributed to all six wheels. The chassis is equipped with large-diameter wheels with spring suspension and hydraulic shock absorbers. There are also two water cannons in the aft part of the vehicle. On the highway, the APC reaches a speed of about 105 km/h, on water – up to 8 km/h.
Since its introduction, the Sisu XA-180 APC has been constantly improved. It is available in several specialized versions. The Finnish army also uses a number of Sisu XA-180s equipped with folding hydraulic masts that can raise air defense radar scanners above the level of treetops to provide a circular search.
Read also:  Invasion of Ukraine: Bayraktar TB2 strike UAV review
Sisu modernization options
Sisu XA-181 has been converted to carry the Crotale NG anti-aircraft missile system. The Finnish army has about 20 of these armored personnel carriers.
An improved version of the Sisu XA-185, equipped with a boosted engine (246 hp), a changed location of the roof hatch and new axles that slightly increase the height of the vehicle. This version was produced in large numbers.
Sisu XA-186 is operated by the Norwegian contingent of the United Nations peacekeeping forces and has a twin 12.7 mm machine gun turret.
Sisu XA-188 is an early version of the XA-200 series with improved protection. It is in service with the marines of the Dutch and Estonian armies.
Sisu XA-200 series is the latest production version with improved armor protection. Externally, it is not much different from the old models.
The newest version of the Sisu XA-203 armored personnel carrier is in service with the armies of Finland, the Netherlands, Norway and Sweden. It is not much different from the "two hundred", except that it is armed with a powerful 20-mm cannon.
Read also: Switchblade: American kamikaze drones to protect Ukraine
Technical characteristics of Sisu XA-180
Armament: 7.62 mm machine gun, or 12.7 mm machine gun, or 90 mm cannon
Armor thickness: 6 to 12 mm
Crew: 2 people + 16 paratroopers
Weight: 13.5 tons
Engine: Valmet 611 DSBJA with automatic electronic transmission Allison MD 3560
Speed: 105 km/h on the highway, up to 8 km/h on the water
Power reserve: 900 km
Additional equipment: On some versions, bulldozer shovel, hydraulic crane
Countries of use: Finland, Denmark, Ireland, the Netherlands, Norway, Sweden, Ukraine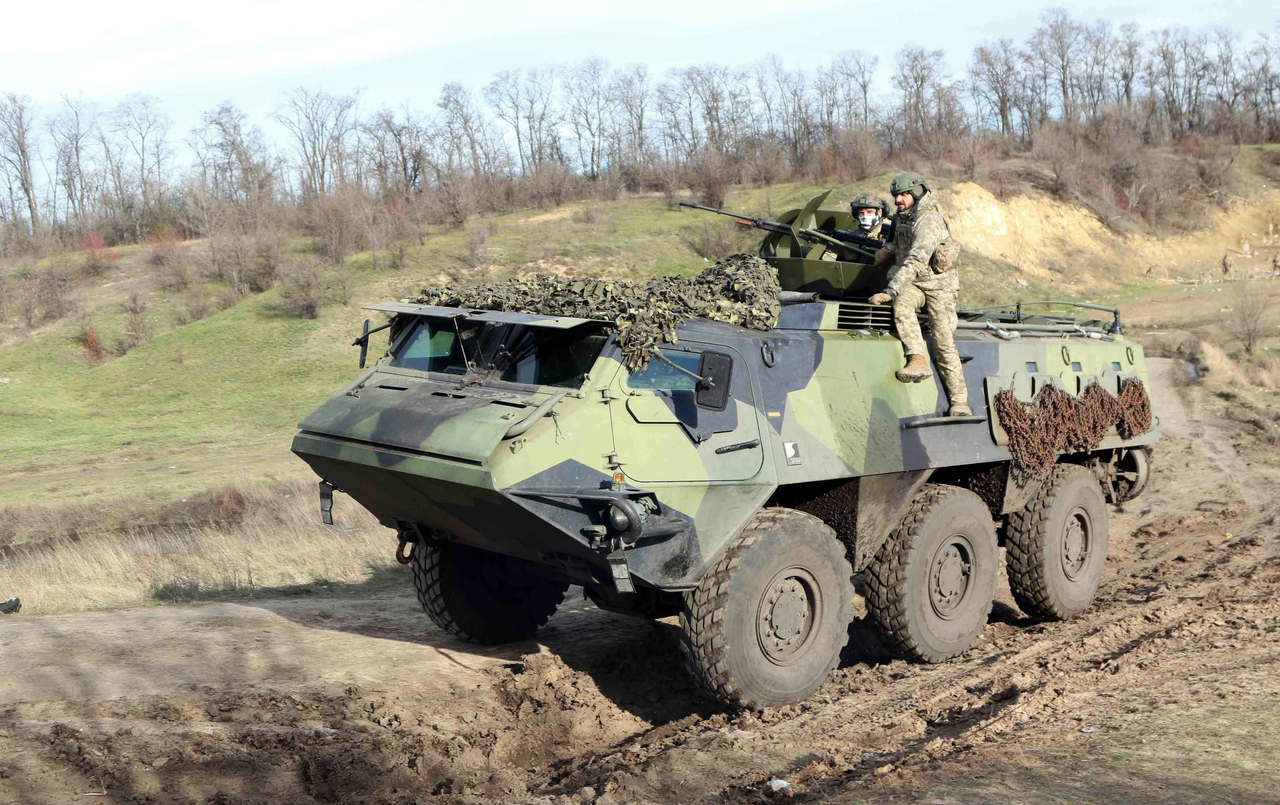 The Finnish wheeled armored personnel carriers Sisu XA-180 have already entered service with the Ukrainian Marines. Most recently, the military demonstrated interaction with the armored vehicles during training exercises at a training ground to improve their weapon skills. The training was attended by personnel from one of the units of the 36th Separate Marine Brigade named after Rear Admiral Mykhailo Bilynskyi and the 1st Separate Mechanized Brigade.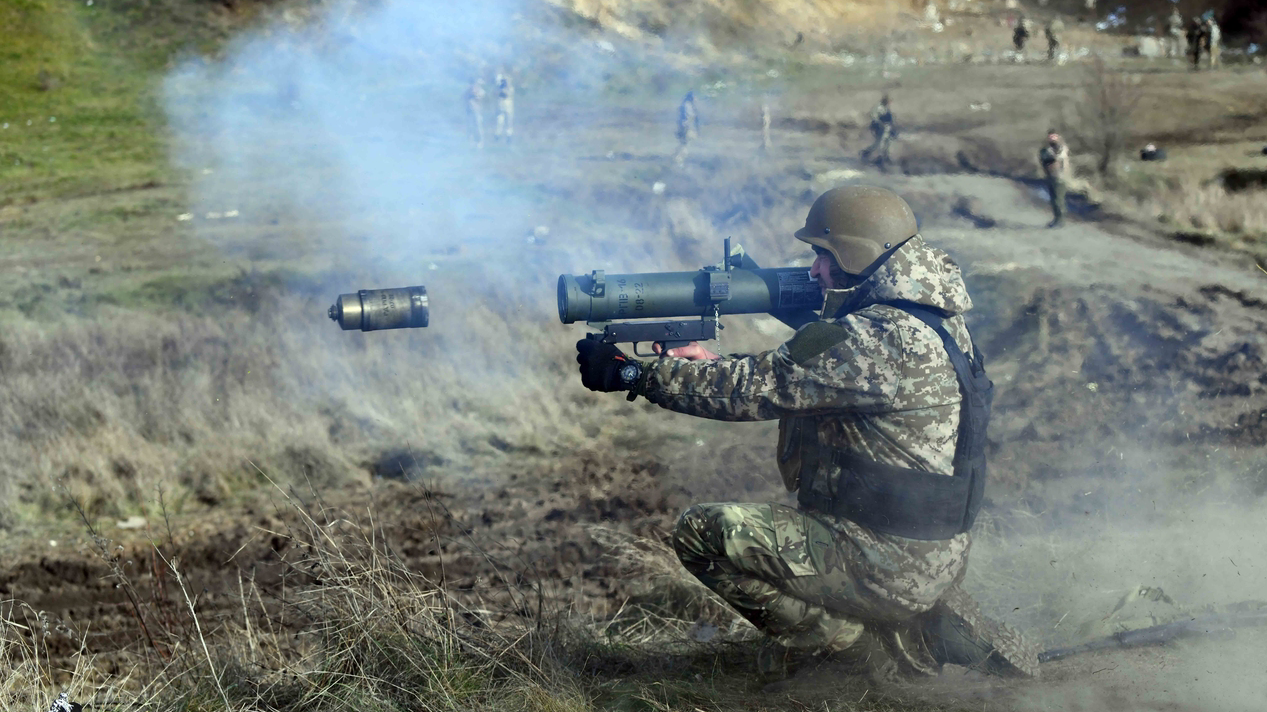 The marines practiced storming a building and destroying enemy firing points with armored vehicles and Ukrainian-made RPV-16 hand-held rocket-propelled infantry flamethrowers. This shows that our defenders are successfully using the equipment received from our Western partners, which leaves no chance for the enemy.
Now, in the face of fierce fighting with the occupiers, every precision projectile and combat vehicle is extremely necessary for us, so I would like to sincerely thank our Western friends and partners for their help and support. The invaders will not escape from retribution. Glory to Ukraine! Death to the enemies! Glory to the Armed Forces of Ukraine!
Read also: