Recently, France announced the transfer of modern Crotale air defense systems to Ukraine. It is not yet known how many anti-aircraft systems we can count on. Let us consider what they are capable of in this article.
The situation of recent days has proved that Ukraine desperately needs air defense systems to protect its airspace. Cruise and ballistic missiles, kamikaze drones have become a real problem for peaceful Ukrainian cities and villages. The leaders of Ukraine have repeatedly appealed for help to their Western partners and it seems that they finally heard us. So, France has decided to provide the Ukrainian Armed Forces with the latest air defense equipment. We are talking about Crotale anti-aircraft missile systems that will help us fight enemy missiles, aircraft and kamikaze drones.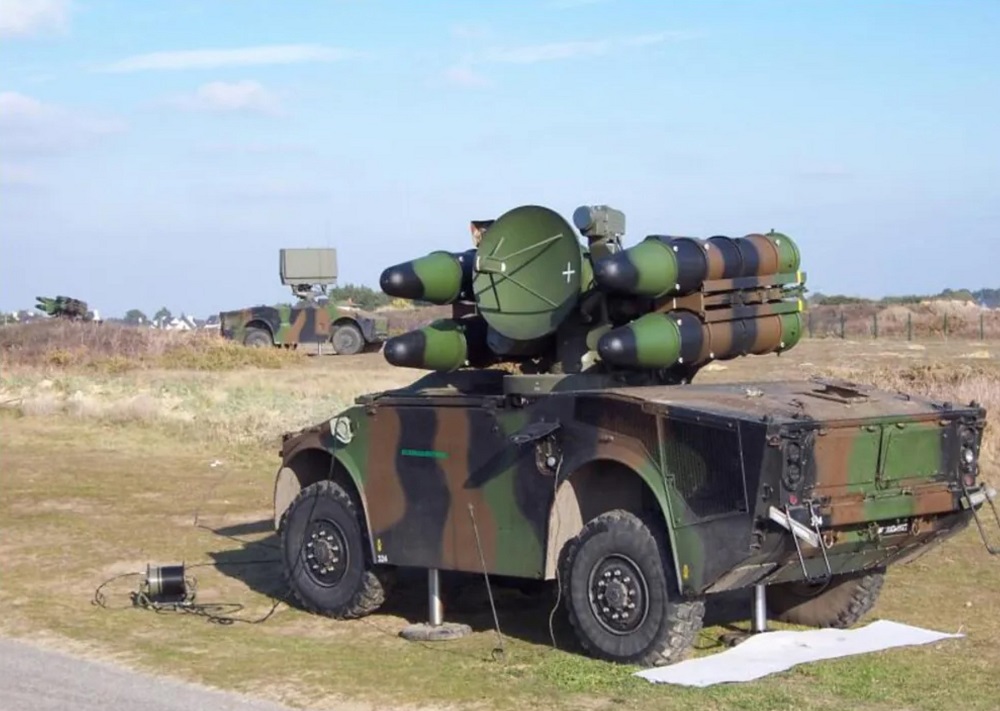 It is known that the French side will provide Ukraine with Crotale anti-aircraft systems in the most modern version of Crotale NG, developed in the 90s. Let's get acquainted with this air defense system in more detail.
Read also: Weapons of Ukrainian Victory: Aspide Anti-Aircraft Missile System
Creation history of the Crotale air defense systems
The Crotale anti-aircraft missile system belongs to short-range systems. Initially, this SAM was created for the needs of South Africa. In 1964, South Africa commissioned Thomson-Houston (later Thomson-CSF and now Thales) to develop a point defense system. The development was mainly funded by South Africa and partly by the French government. The system was developed in the late 1960s, and was delivered to South Africa between 1971 and 1973. The local name of this SAM was Cactus. Soon the French Air Force ordered this system for airfield defense, naming the system Crotale. It entered service in 1972, and by 1978 20 batteries had been delivered.
Crotale is one of the most successful air defense systems ever created. This air defense system is still being developed and produced for more than 40 years. A wide range of its modifications has been created, there are both mobile ground and ship versions. Currently, this SAM is in service with 15 countries.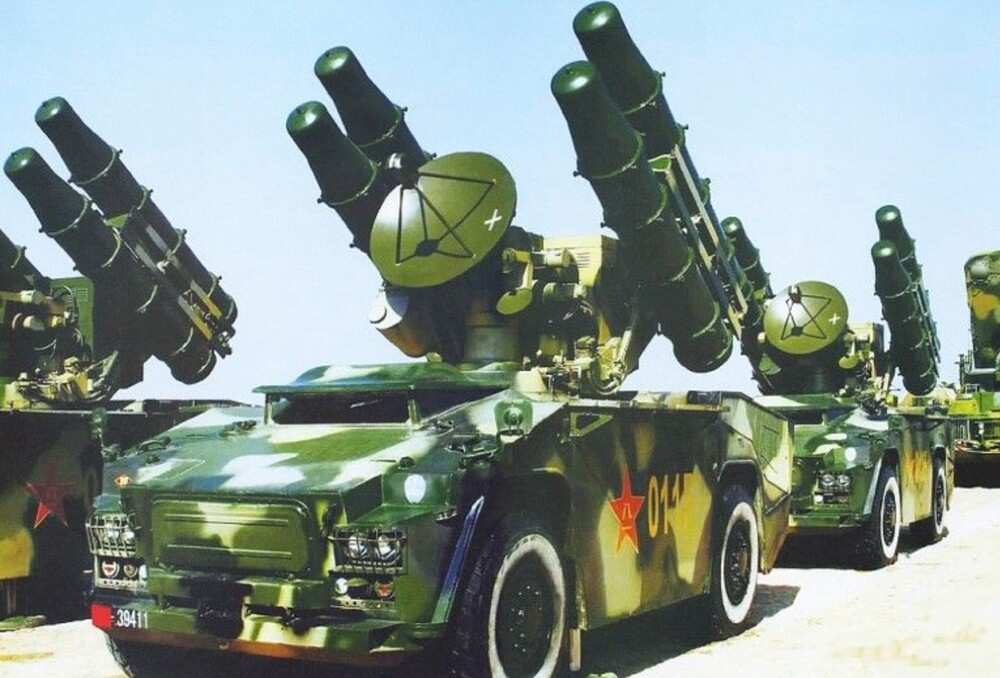 Crotale is a point defense system designed to protect important facilities such as airfields, military bases, ammunition depots, etc. Crotale was designed to defeat a variety of air targets in the medium, low and extremely low altitude range.
The Crotale Acquisition and Coordination Unit (ACU) is based on the Hotchkiss P4R 4×4 armoured chassis. It is equipped with an acquisition radar, so it can detect, track and identify targets (friend-or-foe system). The ACU can detect up to 30 targets and track 12 targets simultaneously. The detection range is 18.4 km. Tracking range 17 km.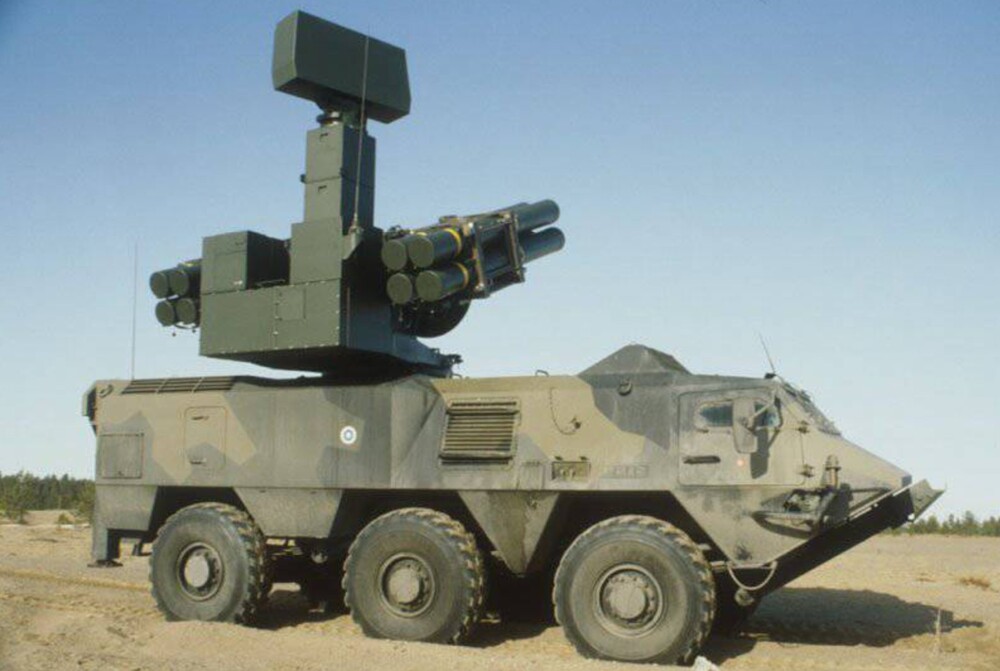 A typical Crotale battery consists of two or three TELAR machines and one radar machine. The TELAR and the data acquisition and coordination unit are connected by cables. They are also supported by maintenance and support vehicles. It takes 2 minutes to reload all four missiles. Crotale is available in several variants.
Read also: 'Neptunes' knocked out 'Moskva' cruiser: All about these anti-ship cruise missiles
Variants of the Crotale SAM system
Several modifications of the Crotale SAM have been developed over time. Here is a brief description of each of them:
Crotale 1000. This is the basic Crotale point defense system, which is based on the P4R 4×4 armored vehicle. There is also a towed version for air defense of stationary objects. TELARS and ACU are interconnected by cables. Appeared in 1969.
Crotale 2000. This version appeared in 1973. It has an additional television channel, which improved tracking.
Crotale 3000. This version appeared in 1978. Crotale 3000 has additional advanced tracking capabilities due to the added automatic TV tracking feature.
HQ-7, Chinese copy. In 1978-1979, China imported some Thomson-CSF Crotale systems for evaluation and reverse engineering. The first Chinese clone was produced in 1983. Its production began in the late 1980s. Sometimes it is also called Sino-Crotale.
Shahab Tagheb, an Iranian short-range surface-to-air missile system. It was introduced in 1999. It is known that this anti-aircraft missile system was developed with the support of China and through the transfer of HQ-7 technology.
Shahine, a version developed for Saudi Arabia. It appeared in 1980. In 1975, Saudi Arabia ordered a number of these missile systems. However, the Shahine is based on the AMX-30 tank chassis and has improved mobility and significantly better armor protection. Its main role was to provide fully mobile air defense for mechanized armored units.
Crotale 4000. Cable connections between the units were replaced by a radio data link. TELARS can be located at a distance of up to 3 km from the collection and coordination unit. And up to 10 km between the nearest ACUs. The radar has advanced electronic countermeasures.
Crotale 5000. This is a modernization of the French Crotale systems. It appeared in 1985. This system contains an optical tracker. The SAM also has an advanced radar with a detection range of 18 km.
Crotale NG (Next Generation). This version appeared in 1990. It is a significantly redesigned version of the basic Crotale. The missiles have a range of 11 km, a maximum speed of Mach 3.5, and a blast radius of 8 m. In addition, the missiles are more maneuverable. The radar and fire control system have been improved, each individual TELAR is able to work autonomously. It can be mounted on a towed 3-axle trailer or on different chassis.
Crotale Mk3 is the latest modification of Crotale NG. It appeared in 2008. The missile has been improved. The SAM has a range of 16 km and can reach targets at an altitude of up to 9 km. The system has a new surveillance radar.It is the last two modifications that we will talk about today.
Read also: Weapons of Ukrainian Victory: Iris-T SLM for Ukraine from Germany
What tasks can the Crotale NG air defense system perform
The latest version of Crotale NG (Next Generation) is an all-weather, short-range, multi-sensor air defense system developed by Thales Air Defence (formerly Thomson-CSF Airsys).
The task of this system is to permanently or semi-permanently defend important objects or military units on the front line, as well as individual areas from air threats such as fixed wing aircraft, attack helicopters, cruise missiles, tactical missiles and saturation attacks with long-range strikes.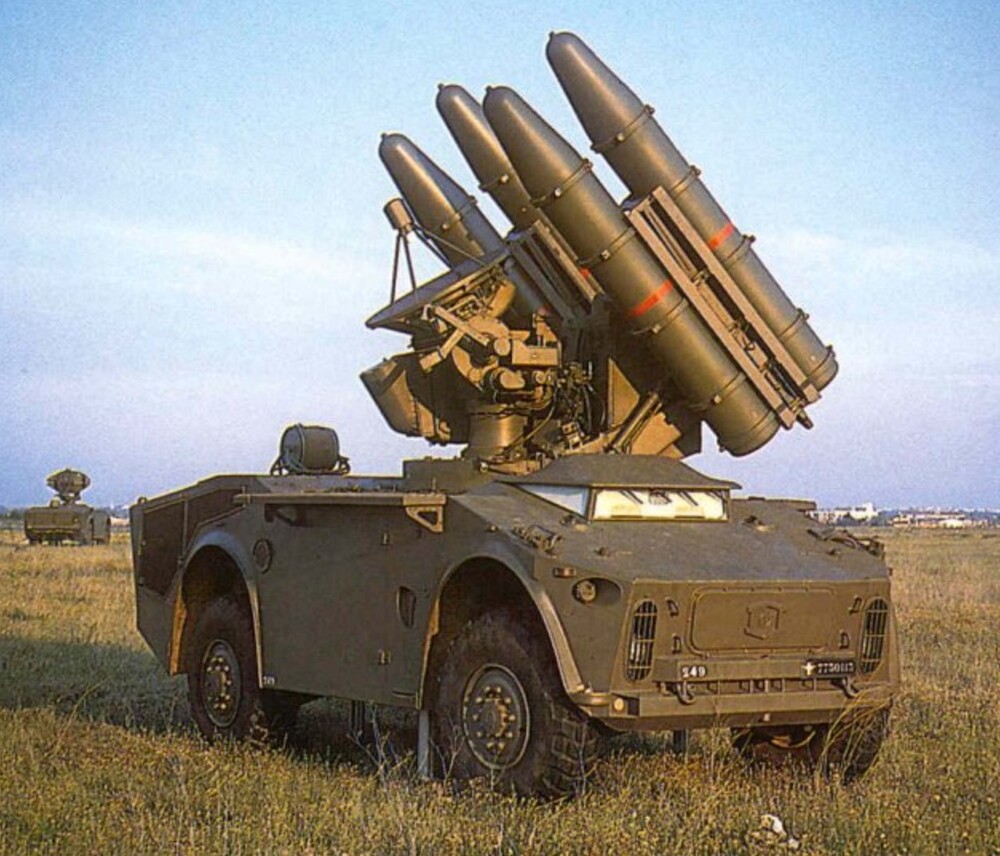 Crotale NG provides air and threat assessment, extended detection range, friend-or-foe identification, multi-target detection, and automatic target acquisition and tracking in all weather conditions. Data exchange capability ensures Crotale NG's integration into a global air defense scheme.
The four Crotale NG units operate in a coordinated manner through automated data exchange between computers. According to the threat assessment and the relative position of the four units, the complex hits the target from the best position.
Read also: Weapons of Ukrainian Victory: NASAMS air defense that protects Washington
Design and development of Crotale NG
The upgraded Crotale NG entered production in 1990 and is in service with the Finnish Army (20 systems), the French Air Force (12 systems installed in shelters) and the French Navy.
Thales signed a contract with Greece in June 1999 for 11 Crotale NG systems, nine for the Air Force and two for the Navy. The system has also been sold to Saudi Arabia and Oman.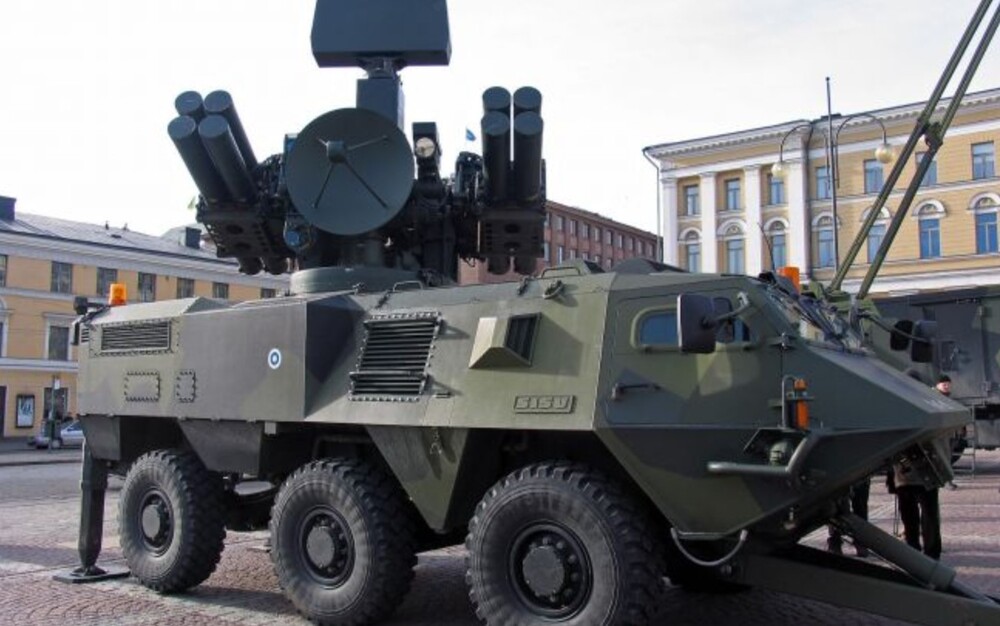 In February 2000, Thales and Samsung received a joint contract for the K-SAM Pegasus (Chun Ma) program for the Republic of Korea (based on the Korean surface-to-air missile). The contract provided for the production of 48 Crotale NG surveillance and fire control systems, and another contract was signed in December 2003.
In March 2001, Thales Air Defense (formerly Shorts Missile Systems) received a contract to produce the VT1 missile. In June 2018, the Finnish Defence Forces successfully conducted a live-fire test of the Crotale NG integrated with the advanced Thales Catherine XP thermal imaging camera.
Read also: Weapons of Ukrainian victory: ATGM Stugna-P – Russian tanks are in trouble
Crotale NG missile defense system
The Crotale NG missile defense system contains both radar and infrared sensors to provide the best possible tracking of airborne targets. The various subsystems are integrated in a single vehicle, making Crotale a stable and compact platform for movement.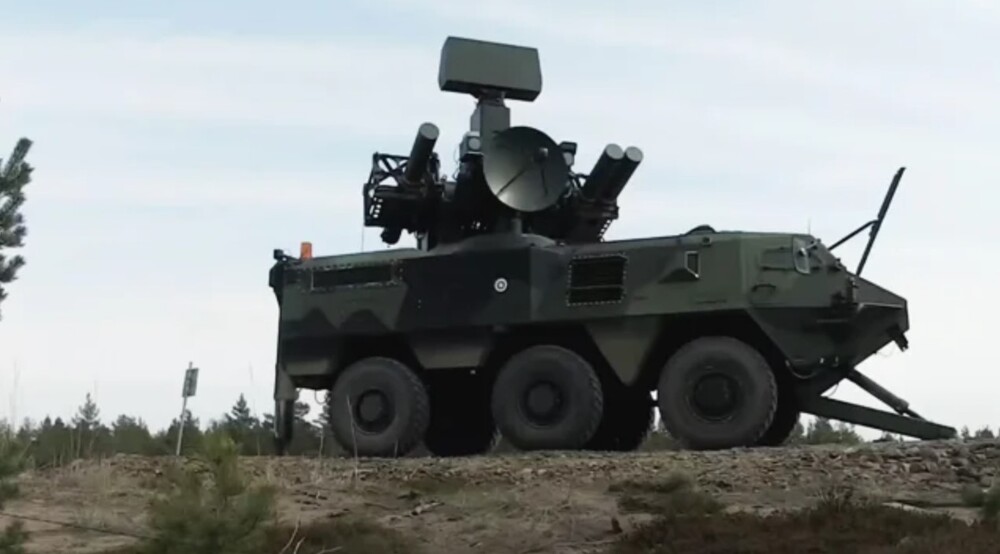 The range of actions that the system can perform includes detection, interception and response to hostile threats such as unmanned aerial vehicles, missiles, aircraft and helicopters. The missile system can protect fixed or mobile military and civilian infrastructure from airborne threats.
The latest upgrade to Crotale NG includes an advanced thermal imaging camera to provide reliable real-time imaging day and night.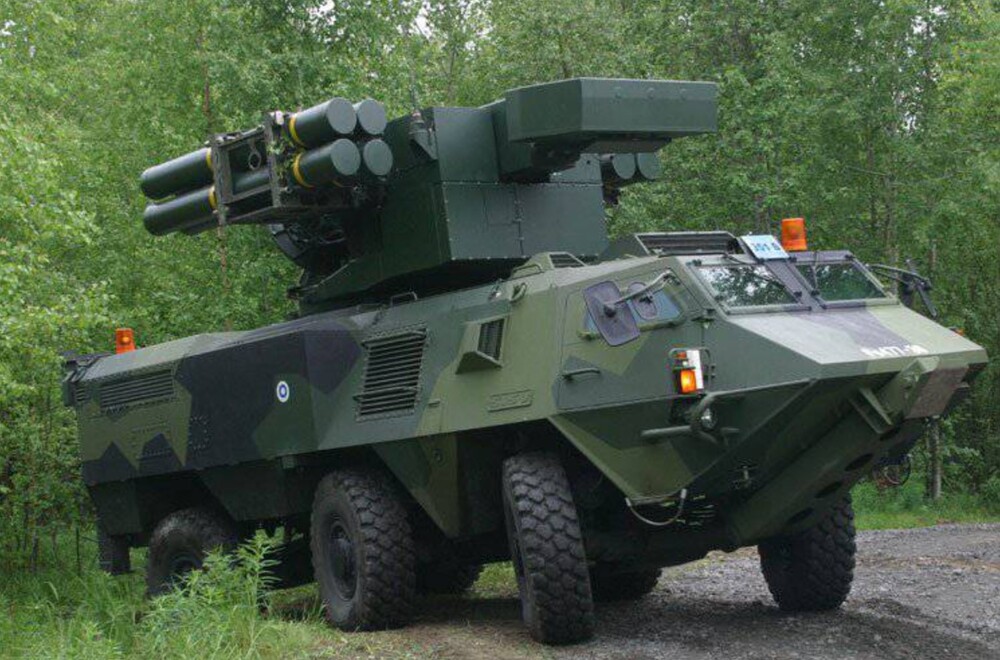 The weight of the warhead of the SAM system is 14 kg. The weapon system can launch a warhead with a maximum speed of Mach 3.5 to hit targets at a distance of up to 11 km.
It is known that the Crotale NG defense system is already used by Finland, France, Greece, Saudi Arabia, Oman and South Korea.
Read also: All about the General Atomics MQ-9 Reaper
What kind of missiles are in service?
The Crotale NG is equipped with the VT-1 short-range surface-to-air missile, which is designed for both land and sea-based missiles.
The standard missile is 3 m long, weighs 84.5 kg and is equipped with a solid rocket engine. It provides the missile with a maximum speed of 3.5 Mach (1190 m/s) and a range of 11 km. The missile can engage helicopters, aircraft, cruise missiles, air-to-ground missiles and anti-radiation missiles. The minimum firing range is 500-700 m. It can reach targets at an altitude of 5.5 km. The missile has a high-explosive fragmentation (HE-FRAG) warhead weighing 15 kg with contact and non-contact fuses. The missile hit probability is 80%. If two missiles are launched at the same target, the probability of hit is 96%.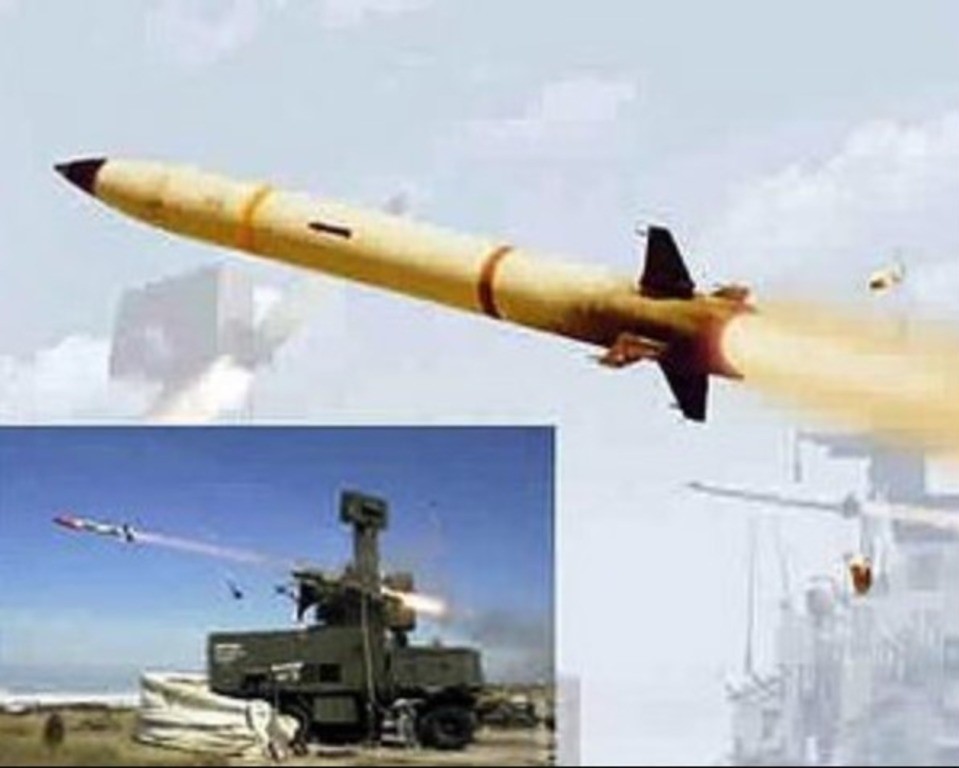 The VT-1 missile has a high level of maneuverability, can move at a speed of Mach 3.5, which makes it possible to overcome 8 km in 10.3 seconds.
Radar and electro-optical sensors are used for line-of-sight guidance. The missile is armed with a warhead of focused explosion and fragmentation action, which is initiated by a radio frequency non-contact fuze. The warhead provides a blast radius of 8 m.
The fire control and surveillance unit of the air defense missile system is equipped with a multi-sensor set, including passive electro-optics and radar with an integrated electronic countermeasure system to defeat air targets in adverse conditions of dense electronic warfare and hostile environment on the battlefield, nuclear, biological and chemical warfare and smoke and dust curtains.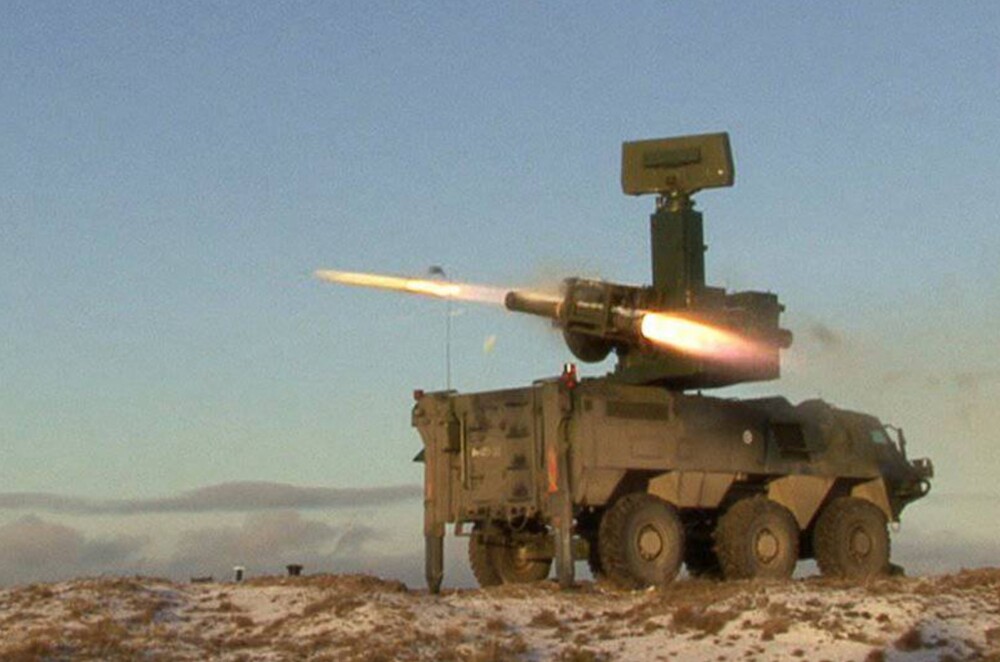 The sensor suite includes S-band pulse Doppler radar, which can perform sector surveillance, search on the move and has an integrated IFF antenna. The functions of the built-in electronic countermeasure (ECCM) system are low side lobes, frequency agility, pulse compression, CFAR (constant false alarm rate), etc. The range is 20 km with altitude coverage from 0 m to 5000 m.
The single-pulse Ku-band Doppler radar LWT on the missile system has a beam width of 1.20° and a range of up to 30 km.
The optoelectronic tracking system includes a thermal imaging camera with a dual field of view and electronic zoom, which provides 8.1 or 2.7° in azimuth and 5.4 or 1.8° in viewing angle. The radius of action is up to 19 km.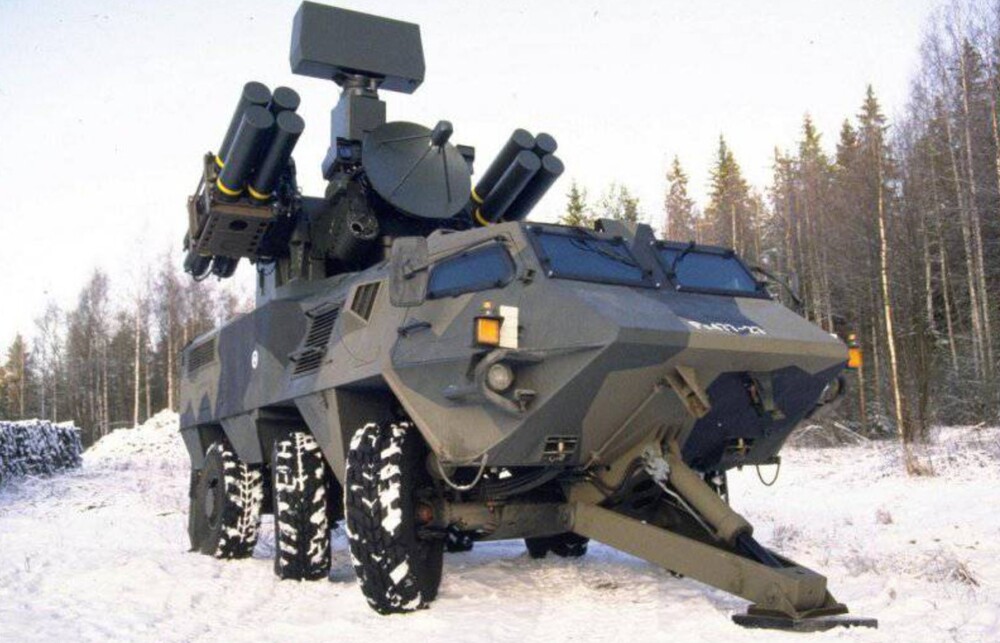 The CCD daylight camera has a field of view of 2.4° in azimuth and 1.8° in viewing angle. The detection range of the camera is up to 15 km. An infrared localizer installed under the CCD camera is used to track missiles.
All functions from detection to target tracking are automated to achieve a reduced reaction time. The reaction time is typically six seconds between first detection and missile launch. After the missile is launched, the operating software selects the best missile tracking sensor according to the data received from all sensors. The operator has the option to override the sensor automatically selected by the software.
Read also: Silent killers of modern warfare: most dangerous military UAVs
Long-range air defense system Crotale Mk3
Thales has developed the Crotale Mk3, the latest long-range variant of the Crotale NG. The Crotale Mk3 has a maximum effective range of 16,000 m and an altitude of 9,000 m. With the new Shikra 3D multibeam surveillance radar (derived from the Thales Netherlands SMART-S Mk2 search radar), the Crotale Mk3 forms the Thales Multishield system, designed to protect critical assets and theatres of operations.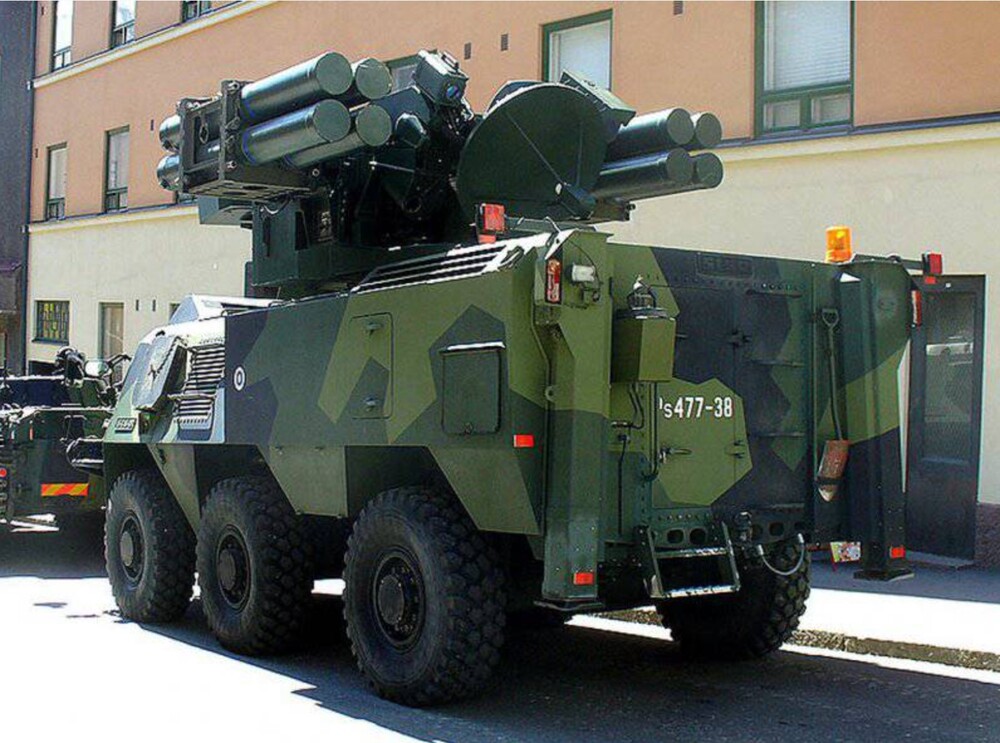 The Crotale Mk3 was first tested in February 2007 at the DGA Centre d'Essais des Landes (CELM) missile range in Biscarrosse in southwest France. It intercepted and destroyed a target at a distance of over 14,000 meters. In January 2008, the Crotale Mk3 missile system successfully intercepted and destroyed a Banshee unmanned aerial vehicle at an altitude of 970 m and a range of 8,000 m in 11 seconds. During the second stage of test firing, Crotale MK3 destroyed a target flying at an altitude of 500 m and a range of 15,000 m.
Read also: Comparison of F-15 Eagle and F-16 Fighting Falcon fighters: pros and cons
Main technical specifications of the complex
Effective range: 500-10,000 meters
Effective height: 15-6000 meters
Hits targets flying at speeds up to 1800 km/h
Total number of missiles: 8
Missile weight: 73 kilograms
Type of warhead: fragmentation, directed action
Weight of the warhead: 14 kg
Missile guidance: radio command or optical.
Read also: Weapons of Ukrainian victory: The military praise the Piorun MPADS
Why does Ukraine need air and missile defense systems so much?
The answer seems to be obvious, but Ukrainian and Western military and experts have been arguing for months about which air defense systems are the most effective in repelling Russian strikes, taking into account all the technological and other specifics of the Russian war against Ukraine. Opinions differ. The fact is that air defense systems are effective against aircraft and helicopters, but with missiles, and especially with kamikaze drones, everything is much more complicated.
As for missiles, there are many factors that can affect their effectiveness: the type of missiles and the distance from which they were launched. For example, in my native Kharkiv, the air defense had problems with Iskanders and modernized S-300 because of the close location of the launchers. Missiles fly to us for a very short period of time, only from 30 to 45 seconds. It is almost impossible to shoot them down, although our air defense systems have proven that sometimes it is possible.
With kamikaze drones, everything is different. First, spending expensive air defense systems to shoot down "cheap" drones is economically unprofitable, but it is necessary. Secondly, drones can be fought in other ways. These can be mobile radars, SIGINT (Signals Intelligence) sensors, electrical optical sensors and even acoustic sensors. There are also drone jamming systems: GPS jamming, barriers for drones in the form of electronic jamming. They can even be caught with nets. You can also hit drones with high-energy lasers. I am not talking about high-power electronic warfare. Of all this, we have nothing at all. And no one has it in full, because this is a new type of warfare. That is why they are shot down with whatever is available.
So, we desperately need air defense and missile defense systems in any form. The more they are, the more effective will be the protection of our cities and villages, as well as critical infrastructure facilities. The French Crotale air defense system will definitely come in handy, so sincere gratitude to France from the entire Ukrainian people.
Read also: 
The invaders have nowhere to run from retribution. We believe in our Victory! Death to enemies! Glory to Ukraine! Glory to the Armed Forces!
You can also help Ukraine fight with Russian occupants via Savelife or via an official page of the National Bank of Ukraine.