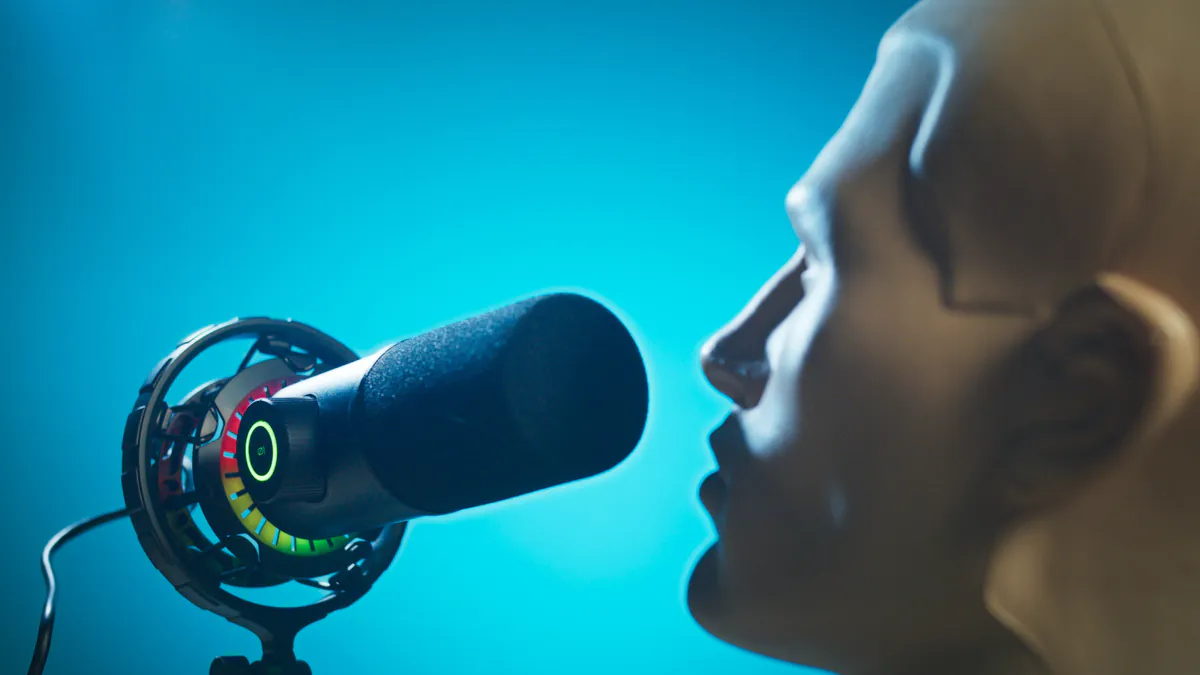 There are very few brands whose products I have been looking at with appetite for a long time, and with whom I never had a chance to work before the war. Fifine is one of them. I've heard dozens of people recommend this manufacturer's microphones, and only now have I managed to get one for a test. And it's almost a flagship! Which one is it? It's the Fifine K658.
Price and unpacking
The official price of the Fifine K658 in the branded online shop is $89. The package of the product, respectively, is premium. And it's interesting that it's premium even at the level of studio microphones, because I've had examples when other studio microphones came with almost nothing out of the box.
And here we have a USB Type-C to Type-A cable, a high-quality tripod stand, a special mounting nut, plus an instruction manual, a very high-quality spider holder, and a 3/8 to 5/8-inch adapter.
Design, quality of materials, assembly
The microphone itself is of the highest quality. It is almost completely matte, black and made of metal. On top of the thread is a pop filter that covers the mesh filter, which in turn covers the microphone capsule.
On the side is a giant rotary volume knob with a microphone symbol. On the opposite side of the case is the backlight control button.
At the bottom we have both a USB Type-C and a mini-jack. The latter, however, is designed not for receiving sound, but for outputting it. It can be used to monitor the sound emitted by the microphone.
Yes, the Fifine K658 looks solid from the outside, but it doesn't look very premium. However, the devil is in the details. For example, the buttons – there is not a single physical switch here, all controls are touch-sensitive.
RGB backlighting is very high quality. It is uniform and not too bright. Unfortunately, you can't turn it off on the volume wheel, but it is saved by the fact that it is not very bright and pleasant to the eyes.
The premium nature of the product is felt in its own way even when it is mounted in a spider stand. The scheme of this case is proprietary, but since all the components involved are metal, it will be very difficult to break them.
I was a little confused by the spider fastening. Because, let's say, instead of textile elastic bands, it's pure rubber. I didn't expect that, and I honestly don't know whether it's better or worse. How reliable and durable is this solution?
Technical specifications of Fifine K658
K658 is a dynamic unidirectional microphone with a frequency response of 70 to 15,000 Hz, sensitivity of -50 dB +-3, signal-to-noise ratio of 1 kHz at -70 dBa, and maximum sound pressure of 110 dB.
Operating experience
It is recommended to install the Fifine K658 so that the microphone head is facing your mouth. I will say that in practice, the microphone can be installed at any angle. But closer to the mouth, yes, is very desirable for the best sound quality.
Connecting the microphone to any computer is quick and easy, and it is recognized in a second – even on relatively old hardware. Relatively, because my ASUS ROG Strix S15 is several years old. Nevertheless, the microphone starts up instantly and works without complaint.
Testing
I'll say the following about the sound quality. If you use the Fifine K658, for example, for video calls at work, don't be surprised if people ask you if you're a podcaster. Because yes, the voice recording is very high quality, the sound is very clear, bass, but almost silky. You can listen to a sample recording in the video review at the end of the article.
However, I note that the device's controls leave me with mixed emotions. On the one hand, the volume wheel is perfectly made. It is tight enough not to change the volume by accidental touches, and at the same time obedient enough not to require excessive effort to operate. And this is important for the process of getting used to the accessory.
What else is important for getting used to? Tactile sensations from the buttons. So that you can be sure when you are switching a function by pressing it. Which, of course, touch control does not have…
…I would have said, until I realized why the sensor is needed here at all. In order to press all the buttons silently! The tactility of mechanical switches always has a downside – unnecessary sound. And the sensor is absolutely silent. So yes, this is a very useful feature for streamers and podcasters.
Plus, you can press the sensor with the slightest touch. If it were a button, you'd have to cover the microphone with your hand and then press it.
These are, of course, abstract details of operation, but they also matter and you will have to get used to them. By the way, as you can imagine, I don't have a pantograph in my kit. But you can find product packages on sale where this element is present. Therefore, it is better to clarify this issue before buying.
Results for Fifine K658
For $89, I don't know what could be improved in Fifine K658. I can only see the advantages: excellent build, complete package, very good sound quality, RGB backlighting, touch controls and silent operation.
Thanks to all these features, the microphone is suitable for both streamers and podcasters, and even for studio work, if necessary.
Video about Fifine K658 microphone
You can see the beautiful device in dynamics here:
Where to buy
Read also: