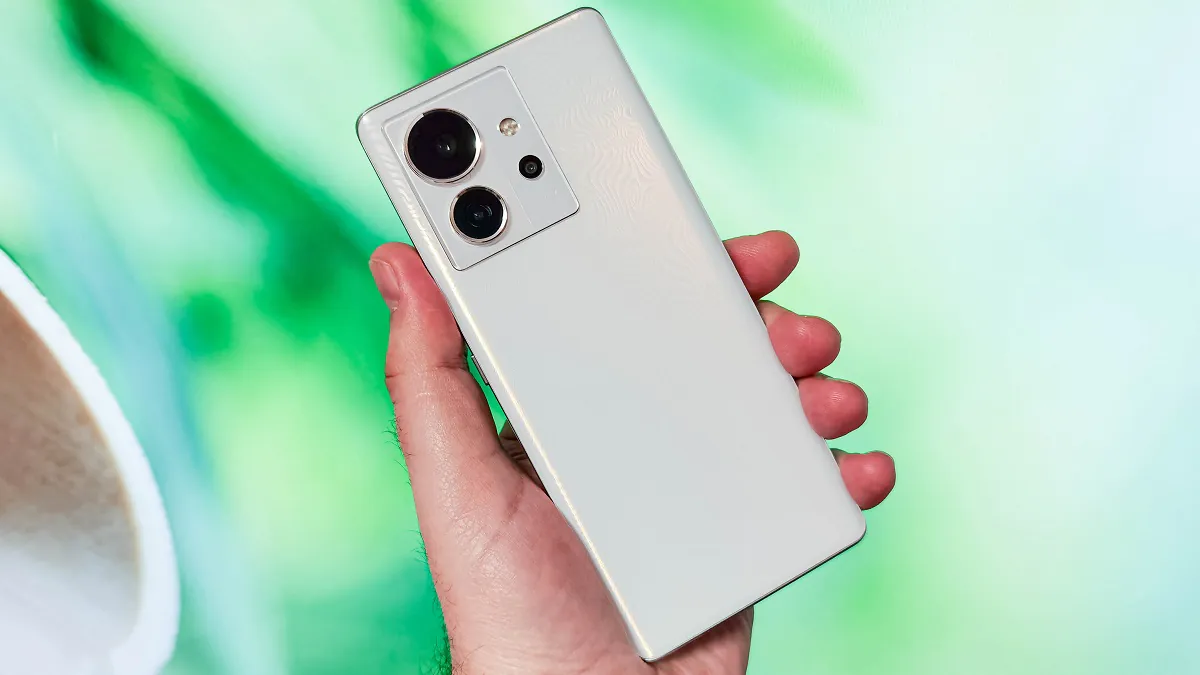 From time to time, I get my hands on devices that interest me personally, but it's not often that I do reviews on my own initiative. However, this is exactly what happened in the case of the Infinix Zero Ultra smartphone. No one offered me this gadget for testing, I contacted the brand's representative in Ukraine and asked for it myself.
Why did I want to test this particular model from a little-known manufacturer at a time when my colleagues are walking around with new, freshly introduced flagship Samsungs? I will tell you about this first, and then move on to the smartphone itself.
Why Infinix?
I have always been interested in watching young, fast-growing brands. Infinix is exactly like that. By the way, this is not newcomer, but one of the companies owned by Transition Holdings, which is one of the top 10 largest smartphone manufacturers in the world. For reference. Another brand of the concern, Tecno, entered the Ukrainian market back in 2018 and has since become known to consumers for its budget and ultra-budget smartphones. As for Infinix, it is worth noting that this manufacturer offers slightly more expensive smartphones, so the brand is positioned as more premium (if this expression can be applied to still relatively inexpensive devices).
Infinix products appeared in Ukraine just a few years ago. But now some smartphone models can already be seen in the "popular" section on the homepages of many major marketplaces. This means that smartphones are being bought quite actively. At the same time, I don't notice a lot of Infinix advertising around. This is definitely not the result of aggressive marketing, but rather the choice of ordinary consumers and the impact of their feedback on the market, which can be used to draw conclusions about overall customer satisfaction.
Read also: Infinix Note 12 2023 smartphone review: Wild beast
In this regard, it is worth mentioning Xiaomi, whose products also once became popular due to their good price/quality ratio. Today, the company still retains the remnants of its "people's brand" image, but more so through its former sub-brands, and now through its full-fledged Redmi and Poco companies, as the prices of Mi smartphones have long since soared to the top level.
But we know that "the holy place is never empty". In addition, there was a certain vacuum in the market after Huawei was effectively pushed out of it, so new brands are inevitably trying to enter this space. I'm not saying that Infinix is now claiming the place of Huawei or Xiaomi, as this is still a long way off, but I can see some prerequisites for such movements. Of course, the competition in this market is quite fierce.
By the way, another promising contender I see now is realme. This brand, which came out from under the wing of OPPO, has already gained a fairly strong foothold in the smartphone market. Again, because its price-to-quality ratio is very high. In fact, it's OnePlus, but much cheaper. Now, realme is trying to expand its product ecosystem with TVs, headphones, smartwatches, and laptops, and this also somehow reminds me of Xiaomi's path. Well, the Chinese copy not only product design, but also strategies, and not from A-brands, but from other successful Chinese. This is the recursion.
Read also: Realme Book Prime review: is the manufacturer's first laptop success?
But let's get back to smartphones. As for Samsung (substitute another well-known brand), everything is clear. To the point of being boring. It took me a few hours to get acquainted with the new flagship devices to get a full impression of them. But Infinix was still a mysterious dark horse for me. So I decided to solve this problem for myself once and for all. What else is the best way to do it? That's right, take the coolest device from this manufacturer for a test. Done!
Technical specifications of the Infinix Zero Ultra
Traditionally, I'll start with the main features of the smartphone so that we have an idea of the level of hardware we're dealing with. And then we'll check how it all works in practice.
Support for mobile networks: GSM / HSPA / LTE / 5G
SIM type: Dual SIM (Nano-SIM, dual stand-by)
Dimensions: 165.5 x 74.5 x 8.8 mm – Coslight Silver or 165.5 x 75.1 x 92 mm – Genesis Noir
Weight: 213 г
Screen: 6,8″ AMOLED 1080 x 2400 (density ~387 ppi), 20:9 aspect ratio, ~90.5% screen-to-body ratio, 120 Hz, 900 nit brightness, Corning Gorilla Glass 3
Basic software: Android 12, XOS 12 shell
System-on-a-chip: Mediatek Dimensity 920 (6 nm) 8-core CPU (2×2.5 GHz Cortex-A78 & 6×2.0 GHz Cortex-A55)
Video accelerator: Mali-G68 MC4
Memory: 8/256 GB
Main camera: triple

200 megapixels, f/2.0, (wide-angle), 1/1.22″, 0.64µm, Dual Pixel PDAF, OIS
13 megapixels, f/2.4, (ultra-wide), AF
2 megapixels (depth sensor)
Features: Dual-LED flash, HDR, panorama
Video recording: 4K@30fps, 1080p@30/60fps

Selfie camera: 32 megapixels, f/2.0, (wide)

Features: Dual-LED flash
Video recording: 1080p@30fps

Speakers: stereo
Wi-Fi: Wi-Fi 802.11 a/b/g/n/ac/6, dual-band
Bluetooth: 5.2
Positioning: GPS
NFC: yes
Additional: FM radioUSB: Type-C 2.0, OTG
Sensors: fingerprint (under the display, optical), accelerometer, gyroscope, proximity, compass
Battery: Li-Po 4500 mAh, 180W fast charge, 100% in 12 minutes (according to the manufacturer)
Colour options: Coslight Silver, Genesis Noir
Positioning and price of the Infinix Zero Ultra
I mentioned earlier that the Infinix Zero Ultra can be considered the current flagship of the brand. The lineup also includes the Infinix Zero 5G 2023, which is nothing like our hero and has noticeably worse specs and poorer equipment, except that for some reason this model has a variant with both the Mediatek Dimensity 920 SoC and the slightly more powerful Dimensity 1080. I have no idea why this happened.
As for the price, it surprised me first of all and made me pay attention to this smartphone. Otherwise, I might not have noticed its existence. But the appearance of the Infinix smartphone for $620 on the market surprised our entire editorial team. For your information, the usual cost of competitive smartphones like the Dimensity 920 is $300-$400. The high price was definitely one of the reasons why I decided to take a look at the smartphone in person.
Package contents
The buyer receives the smartphone in a large box with a grey reflective coating, which makes it shine like a real metal one. The box is a bit too "chic" for my taste. Inside is the smartphone, a transparent case, a cable (USB-C on both ends) and a massive charger with an impressive 180W of power. And a SIM card slot key, of course.
After writing all this, I decided to look into the box to see if I had forgotten anything. It turned out – not in vain. Because there is also an adapter from USB-C to 3.5 mm audio jack. It's cool, I haven't seen such an accessory in smartphone bundles for a long time. I don't need it, but it might come in handy for someone else.
Appearance, materials, build quality
On the one hand, the design of the Infinix Zero Ultra is nothing out of the ordinary, something we haven't seen before in other models from different manufacturers. On the other hand, all my friends, to whom I showed the smartphone (typical consumers who are far from being experts in mobile technologies), immediately said that "this must be some kind of cool flagship" and were very surprised when I told them what kind of brand it was, because they had never even heard of it.
In this device, the manufacturer has collected all the modern stereotypes about top smartphones. And some elements were even slightly hypertrophied to enhance the effect. But this approach does not cause disgust, because the end result has not turned into kitsch. See for yourself.
The smartphone is large, and the screen is correspondingly large, with really thin bezels at the top and bottom and curved edges on the right and left, which makes the margins on the sides almost invisible.
When the screen turns on, you can hardly tell the difference between the Infinix Zero Ultra and the coolest flagships, such as Galaxy Note XX (S22-23 Ultra) or Huawei Mate XX Pro. The screen itself is very bright and high-quality, but we'll talk about it later. What I want to say is that our hero looks impressive and exciting from the front. The top-of-the-line look is reinforced by a small front-facing camera that is neatly inscribed in the middle of the display, as in you know what "the most desirable Android smartphone of 2023".
What else do you notice on the front? Or rather, you don't! It's a speaker. It looks as if it's not there, but in fact, it's certainly there. It's just that the gap between the frame and the glass, where this element is located, is very thin, like a hair. And this is also a flagship solution from the big leagues, as you can see in top Samsung devices.
It is almost impossible to see this element in person. But with the help of macro photography, I was able to see it, and I'll show you. I have marked the speaker area with red arrows. On the left (you can see it in the photo), Infinix engineers managed to build a flash (!) for the front camera into this thin frame, and on the right you will also notice light and proximity sensors – these sensors are also microscopic.
Let's move on to the back. Here, the smartphone also looks impressive and solid. Of course, this is a matter of taste and habit. But, as for me, this is a bit of an exaggeration. The camera unit is deliberately huge, and the top module is also unnecessarily large.
But I think I understand why this is done. Let's talk about stereotypes. Bigger is better. Such a simple design approach should inspire respect from a potential buyer and make him imagine how he will shock everyone around him with the appearance of his smartphone in the future. To put it simply, it's all done for show. This approach is partly justified by the fact that the camera sensor of the main module is really huge – 200 megapixels. But the inscription about it is rather modest and almost invisible on the white body. Therefore, the smartphone has to impress through its shape. In justification, I can note that the form does have content, but I'll talk about that later.
As you may have noticed, there are only three cameras in the block. I won't dwell on them now. There's also a two-tone LED flash. The camera lenses are framed by aluminium rings that protrude slightly above the glass plane, creating protection against scratches when the smartphone is lying on a surface.
The back cover of Infinix Zero Ultra is made of glass and decorated with an unusual abstract pattern in the form of pearlescent waves or streaks. I can't say that I was impressed by this artistic design, but it's "not like everyone else's", at least I've never seen anything like it before.
The sides and ends are made of durable silver plastic, the finish is not quite glossy and not quite matte, something in between. The sides of the frame are rounded, and the top and bottom are flat.
The upper end is engraved with a translucent white plate with the slogan "Powered by Infinix" in gold letters. It is almost impossible to read it, because the gold on the white blends in, and there is also a holographic effect, so the inscription becomes visible only from a certain angle, but I somehow even managed to take a picture of it.
On the bottom we have a SIM slot, microphone, USB-C port and the first speaker grille, on the top we have a microphone and 3 holes for the second speaker, the power button and paired volume keys are located on the right side, and the left side is empty.
In general, I can note the quality of the materials used and the sturdy build of the smartphone. There is absolutely nothing to complain about. The only thing that distances Infinix Zero Ultra from the feeling of a real flagship in your hand is the plastic frame. A metal one would be more appropriate, in which case the smartphone would feel completely premium. But, we have what we have.
Read also: Review of the realme 10 Pro Plus: mid-range bid for success?
Ergonomics
The usability of the Infinix Zero Ultra is typical of large smartphones in general. The closest and most striking example is the Galaxy S23 Ultra, which also has a 6.8″ screen, or any Huawei Mate device. But I'll tell you, it's a matter of habit. Moreover, our hero is very well balanced, despite the seemingly massive top with the camera unit. After all, its centre of mass is located approximately in the middle of the body.
This makes it quite convenient to operate the smartphone. I can even handle this giant with one hand. The only advice is that it is advisable to use Zero Ultra in a case so that it does not slip out of your hand when you change your grip to reach the upper elements. And this will certainly be your constant problem. Alternatively, you can use the one-handed control option, which reduces the working window of the system, or accept the fact that you will have to use both hands.
An important point, in my opinion, is the quality of the display glass coating. The oleophobic layer is really good here! The screen feels like silk. It's very pleasant to the touch and comfortable for control gestures or for fast, continuous text input from the keyboard.
Infinix Zero Ultra screen
The screen, in my opinion, is one of the main advantages of Infinix Zero Ultra. This display would look harmonious even in a much more expensive smartphone from any well-known brand. I won't say that it's the best display on the market, but it's quite a decent level, well above average. I don't want to repeat all the specifications, you can see them in the relevant section above. I will only tell you about my impressions.
The display has all the properties of modern AMOLED matrices. The brightness range is very wide – the screen does not blind in the dark, and it is comfortable to use during the day on the street. Of course, the contrast, colours, speed – all these parameters are on top, I had no complaints.
A bit about the curved edges of the screen. No matter what anyone says, this element should be in a flagship smartphone, in my opinion. Perhaps those people who dispel the idea that there is no need to make such screens are Apple adherents, because they will probably never see this. You don't need a big bend, but there should be a small one, and I'll explain why.
Firstly, the bends create a visual effect where the side bezels shrink and the image seems to move forward closer to the user. Secondly, if you use gesture control instead of virtual buttons, your finger doesn't catch on sharp edges when you swipe sideways from the edge of the screen. Especially if you have a case with high sides around the display.
Yes, there is another side of the coin – false touches of interface elements, and what I encountered in Infinix Zero Ultra – the smartphone can mistake gestures during continuous input from the keyboard for the "back" action if the word begins with letters located near the edge of the display. This is a very strange bug, but fortunately it is solved by software – in the system navigation settings menu, there is a corresponding option that reduces the sensitivity of curved areas of the screen, which solves the above problem.
In general, my conclusions on the screen: I would use this with pleasure. So I see no reason not to recommend it to any of you.
Performance
This is the strangest moment in a smartphone. In the sense that the Dimensity 920 looks a little out of place against the rest of the hardware. This is a typical mid-range SoC introduced back in 2021. It is definitely not designed for flagship smartphones. But on the other hand, it's a pretty productive and very balanced solution if you don't need maximum gaming power.
But this does not mean that a smartphone is not suitable for mobile gaming in general. Believe me, you can comfortably play all popular games on it, even those with heavy three-dimensional graphics. However, the picture quality will not always be the best, or you will have to put up with a lower FPS.
In the settings, you can add virtual RAM to your smartphone at the expense of some of the permanent memory. There are options to increase the amount by 2, 3, or 5 GB. You can read how this technology works in an article on our website.
As for everyday use, I never once during the testing of Infinix Zero Ultra felt a lack of performance when performing any typical actions. All functions work perfectly, the interface is smooth, and the smartphone feels very nimble. In addition, I have always liked the Dimensity 920 for its energy efficiency, it is simply phenomenal. But we'll talk about that later.
Another thing to note is that the CPU is almost not prone to throttling, meaning that it hardly loses power under long-term load. Here are the results of the 15-minute stress test:
Although I understand that there are plenty of tests of this SoC on the Internet, I'm attaching screenshots of some benchmarks.
Infinix Zero Ultra cameras
I hope you understand that you cannot take the word of manufacturers who, in pursuit of marketing advantages, can write anything in the characteristics of a smartphone, on the box or on the body to attract the attention of buyers. Chinese brands, especially the unknown ones, suffer from this problem. And for most people, as we understand it, Infinix is something unknown. Therefore, it would be very imprudent to believe in a miracle 200 megapixel camera with optical stabilisation. You need to check it out. That's what I did for three weeks.
To cut a long story short, the camera is a very good camera. Especially in experienced hands. In many situations, the main module is not inferior in results to eminent competitors. It's really capable of making masterpieces of mobile photography. But, nevertheless, this is not the top level of modern flagships, but the level of the 2020-2021 flagships, which is actually not bad at all, given the price. In fact, the camera corresponds to the price segment of a smartphone and even provides a little more on top.
Below I'll show you some examples of shooting photos and videos in different situations and comment on the results. By the way, in the standard mode, the camera takes pictures with a resolution of 4064×3048 pixels, which means 13 megapixels for both the main and ultra-wide modules. However, you can turn on the 200 megapixel mode if necessary. And the standard photo mode is called AI CAM, which hints at the involvement of artificial intelligence in the formation of images.
VIEW ALL PHOTOS AND VIDEOS IN FULL RESOLUTION
Daytime
The smartphone shows quite decent results in high or medium and even low light levels. The detail is good, the dynamic range is wide. In general, the main camera takes good pictures as long as there is at least some light.
At night
In general, it's also okay, but I don't really like the way the camera handles lights and lanterns, creating light spots and halos in the photo. But in areas where the lighting is uniform, I think it's very good, you can even make out small details.
Subject
In this regard, everything is fine, especially if there is enough light and the subject falls into the focus area (because it is quite narrow, and the camera blurs the background quite well). Detail is excellent and colour reproduction is true to life.
200 megapixels
On the camera app screen, you can turn on full resolution mode and take 200 megapixel photos. However, keep in mind that you need to focus more on the stability of your smartphone when taking pictures, as the pictures take a noticeably longer time to save – a second or two, and the files themselves are 10 times larger than normal photos – about 50-80 MB.
Here are a few enlarged fragments of the photo to see the difference between 12 and 200 megapixels, because there really is a difference:
Do you need this regime every day? I don't think so. After all, the point of 200 megapixels is to combine several pixels to increase the light sensitivity of the sensor, and, accordingly, improve the quality of the photo at a lower resolution. At the same time, if you need to get more fine details in a photo, then perhaps this mode will help you in some situations. However, you don't need to use it to share photos on social media, because no one will see the difference.
Portrait
The portrait mode of the main camera works very artificially. In the photo below, you can see how it tries to keep the face in focus (not very successfully, by the way) and blurs the background, and with it the objects around it, which should definitely not be blurred because they are in the foreground. That is, it is very obvious that portrait photos are not taken due to an optical effect, but it is simply a not very successful computer algorithm. In my opinion, this mode in Infinix Zero Ultra still needs to be improved.
Ultra-wide shooting
Normal and wide-angle shots are taken with almost the same resolution and aspect ratio (4064×3048 and 4160×3120), so it's very difficult to distinguish between them in the gallery. As for the quality, it is also almost identical, in my opinion (if you do not take into account the presence of the 200 megapixel mode of the main module).
Zoom
The camera software allows you to take pictures with a maximum zoom of ten times. But, to be honest, the zoom is there for show, because the x2 frames from the Infinix Zero Ultra camera can still be used in real life. That's probably why this mode has a separate button. Then you can zoom in during the shooting with the pinch-to-zoom gesture. But I can't advise you to do this. You won't get artistic photos with zoom, and you'll hardly be able to make out details (such as text or a car number plate) after x5, unless it's something large.
Video to the main camera
As for me, the smartphone does a good job with video recording, the quality is decent and there is stabilisation. Instead of a thousand words, I'll just add a few examples, and you can see more in the folder with the original photos and videos on Google Drive.
Selfie camera
How Infinix engineers managed to fit a flash for the front camera in a thin frame, I have no idea. But it's there!
As for the quality of the photos taken with the front camera, the result seems to be good. I'm not a big expert on this issue, but what I see suits me.
VIEW ALL PHOTOS AND VIDEOS IN FULL RESOLUTION
Camera software
The camera application software is simple but functional. All the quick settings you need are available right on the screen while you're shooting. In addition to standard photo and video modes, there are also modes for creating clips with special effects, enhancing your appearance with various settings, portrait and night modes. There is no professional mode or any manual settings. Right in the camera app, there is a button to launch Google Lens for visual search of objects.
Infinix Zero Ultra battery life
I have already mentioned the excellent energy efficiency of the MediaTek Dimensity 920 SoC. After all, this is not a secret to anyone. Therefore, in Infinix Zero Ultra, this chip paired with a capacious 4500 mAh battery also shows excellent results in terms of autonomy. If you use your smartphone very actively (without games and constant video recording with a camera), it will definitely last you a day and still have a margin of 20-40%. With moderate use, you can count on a few days. If you do something continuously without switching off the screen, you'll get about 11-12 hours, and maybe a little more until the battery is completely discharged.
The main battery life benchmark – PC Mark Work 3.0 battery life, which simulates the real operation of a smartphone in various user tasks, discharged the smartphone with the screen on from 100 to 20% for almost 11 hours – a very decent result.
In addition to its excellent battery life, the smartphone also charges mega-fast with the included 180W adapter. Infinix Zero Ultra charges from 15% to 76% in 10 minutes. This is really impressive. At the same time, the smartphone heats up a little and charges a little, but nothing critical. Another 5 minutes – already 94%. When it charged to 100%, I didn't even notice, it seemed like a minute later.
Sound
If you remember, Infinix Zero Ultra has stereo speakers. And here there is a balance by channels without distortions, because on the top (or on the left in landscape orientation) we have a full-fledged loudspeaker, and not just a software increase in the volume of the earpiece speaker, as is often the case with other smartphones with stereo sound.
As for how this feature works, I can't say that I'm very impressed. The best sound quality can be obtained at half the volume level. Anything higher is loud, there's no arguing with that, but mostly when listening to music, you hear mostly midrange frequencies, the sound is flat and inexpressive. Nevertheless, this level of sound is quite acceptable for watching videos and playing games. And this is exactly what smartphone speakers are designed for, isn't it?
Do you remember the earpiece speaker, which is almost invisibly located above the screen? It works satisfactorily, no problems were found during testing.
Communications
In practice, I did not observe any problems in terms of communication. The smartphone works perfectly with the mobile network, Wi-Fi and Bluetooth function without fail. Surprisingly, all sources (including the official website) indicate that the smartphone supports only one major GPS standard (A-GPS) for geolocation, although the vast majority of smartphones on the market have support for almost all possible options such as GLONASS, Beidou, GALILEO, QZSS and others. But in practice, I can't say that the location is slow or inaccurate. Everything is fine. That's all I can say about it.
Software: Infinix XOS
The Infinix Zero Ultra runs on Android 12 with its own XOS shell. I can't say anything bad about the shell. It performs its main task – it allows you to install applications that work without problems.
XOS has all the attributes of modern Chinese shells, such as EMUI or MIUI. Swiping from the lock screen opens a shortcut screen to popular functions such as flashlight, sound recording, calculator, and more without unlocking the smartphone. In general, the set of gestures on the deactivated or locked screen and the actions they trigger is very rich. For example, you can launch the camera, take screenshots, or control music playback.
But in some situations, this leads to undesirable actions when the smartphone is in your pocket with the screen facing your leg. Therefore, if you carry your smartphone in this way, it is better to disable all these functions because they are enabled by default. Read more below.
The main screen (or launcher) is classic, with a set of built-in widgets and a separate application screen that can be accessed by swiping up. A downward swipe opens the smartphone search. By default, the desktop has a zero screen with unnecessary (in my opinion) widgets and shortcuts to some functions. It's good that it can be turned off. A pinch on the screen opens access to a lot of settings, such as changing the wallpaper, adding items, bulk management of shortcuts, and other options.
You can also create large folders with active icons on the desktop. There's also a sidebar with quick functions and shortcuts to popular apps.
The curtain consists of two screens. The first one is launched by swiping from the top left of the screen and opens the notifications themselves. A swipe on the right opens a quick action panel with switches. Of course, you can change the set of switches at your discretion.
The shell also has many different built-in applications: themes, its own app store, a browser, a music streaming service, an app for monitoring physical activity, fitness and health, app cloning, children's and game modes, FM radio and much more. In terms of the amount of built-in software, XOS is not inferior to other brands trying to create a complete ecosystem of devices and applications. To use most features, you need to register for an Infinix account.
There are also unpleasant aspects of the software, namely the following bug: when the smartphone is in a tight jeans pocket, with the screen facing your leg, it starts to live its own life – it turns on the flash or camera, sometimes enters some applications and does something unnecessary in them. Sometimes you take it out, and it has already tried to dial the pin code incorrectly many times:
I also noticed that empty pictures and screenshots appear in the gallery, which the smartphone took "on its own" in this situation. Zero Ultra even made 10 notes in the notebook. Apparently, it did this because of the quick access screen to some functions, which can be accessed by swiping left from the lock screen.
I found out that the problem disappears if you disable all the features related to gestures on the deactivated screen and waking up with the accelerometer or double-tapping the screen in the settings. I had a similar experience with Huawei P30 Pro. But then this bug was fixed in a firmware update, adding a special function to protect against switching on the screen by mistake in a pocket or bag. Later, this problem never returned on other Huawei smartphones.
It turned out that a similar option is even present in the Zero Ultra settings menu. But for some reason, it doesn't work properly…
Perhaps Infinix developers should improve the function, because now we have to give up some useful features to prevent unwanted actions. Also, this bug seems to provoke a greater consumption of battery power due to constant false activation of the smartphone.
Conclusions
If I briefly describe my impressions of the Infinix Zero Ultra after more than 3 weeks of testing, I can simply say that I liked it overall. The smartphone is hassle-free, although not without flaws, but it has more positive aspects than negative ones.
The main points that I can attribute to the undoubted advantages of Zero Ultra are a bright screen, high energy efficiency and autonomy, as well as record-breaking fast charging, stereo speakers, reliable software operation in general, and, of course, the main camera module of 200 megapixels with optical stabilisation.
The main drawback of the device, oddly enough, is the same Dimensity 920 processor that provides it with excellent energy efficiency – not that it's bad (on the contrary, it's one of my favourites), but it's just not up to par with this smartphone, so using it raises one big question for me. Why?
I also didn't really like the obvious Chinese approach to the XOS shell, or rather the fact that it is very rich in built-in applications and tools. It's probably a matter of taste and habit, but perhaps this point requires a deeper study. It is likely that this software is of high quality and useful. However, if you already have a personal ecosystem of software tools that has been formed over the years, the built-in set may seem like extra baggage that you cannot get rid of. Also, I found it very inconvenient when the screen switched on by mistake in my pocket, and I hope the developers will fix this problem in the future.
I can easily justify the slightly inflated price of the device. Take the bundled 180W charger, for example. This is a very cool thing that is useful in the household, because you can quickly charge anything from the adapter, even, for example, laptops, power banks, and other smartphones at the maximum power they can take. Just keep in mind that a similar power adapter can cost more than $50, and here you get it in the box, i.e. for free!
Although, just so you understand, for the price of the Infinix Zero Ultra, you can buy the latest Pixel 7 or iPhone 11, or even the Galaxy S22, or many different good OnePlus or realme options. Most likely, these will be variants with less memory or even refurbished devices, as in the case of the iPhone. We also see smartphones with small or medium screens by modern standards. But if you want a really big smartphone, it will be hard to find a competitor in this price range. Although, if you try hard enough, you can even get the OnePlus 10 Pro for a little more.
So, personally, I think that Infinix Zero Ultra can become a hit if (or when?) its retail price is slightly reduced. I would advise the company to reduce the price or hold periodic sales, if only to promote the brand, because more buyers need to get acquainted with the manufacturer's flagship line and appreciate the good value for money, as I did.
Where to buy