British Defense Minister Ben Wallace made a statement in Parliament in which he told members of Parliament about the provision of a new package of military aid to Ukraine by Great Britain. It includes a squadron of Challenger 2 tanks.
According to him, during the last four weeks, extremely heavy and exhausting battles have been going on, especially around the city of Bakhmut, Donetsk region. "But Russia has never succeeded in breaking the will of the Ukrainian people or changing the policy of its leaders," the Minister of Defense said.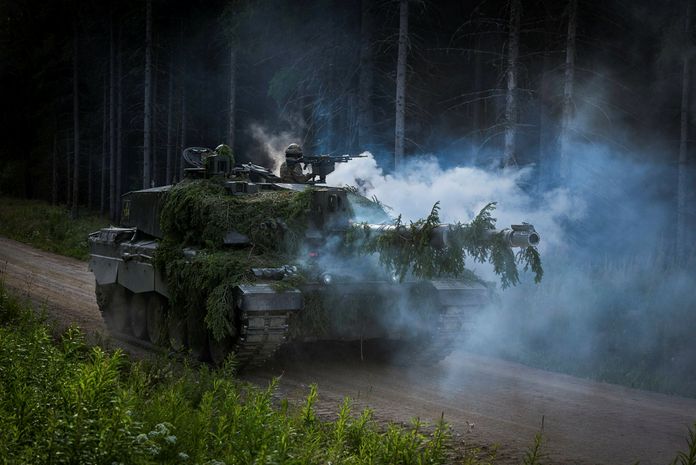 Britain continues to closely monitor how Russia's strike campaign develops as it deepens its strategic stockpile of modern missiles. The change in command and the return of Gerasimov could lead to a return to the Russian offensive, as Gerasimov has always been loyal to Putin, as Ben Wallace reported.
The US has invested more than $24 billion in military support for Ukraine since the full-scale Russian invasion began on February 24 of last year. They have supplied thousands of anti-aircraft and anti-tank systems and recently stepped up this support by providing the Patriot and NASAMS air defense systems and its ammunition, 45 refurbished T-72B tanks, and 50 Bradley infantry fighting vehicles to aid in the counteroffensive.
https://twitter.com/DefenceHQ/status/1615031139063693334
"We also welcome the decision of the French government to provide Ukraine with a light, highly mobile AMX-10 tank. Soon I will announce the first round of tenders for the International Fund for Ukraine under the joint chairmanship of Denmark and Great Britain. I am grateful to Sweden for replenishing the fund of donations. Now Sweden, Denmark, Norway, the Netherlands, Iceland, Lithuania and other countries have joined this fund," says Ben Wallace.
During his speech, he announced the most significant package of military aid to Ukraine to date, which includes:
A squadron of Challenger 2 tanks with armored repair and evacuation vehicles
AS-90 guns. This is a battery of eight guns in high readiness and two more batteries in varying degrees of readiness
Hundreds of armored and protected vehicles, including the Bulldog
Means of overcoming minefields and building bridges worth £28 million
Dozens of unmanned aerial systems worth £20 million to support Ukrainian artillery
Another 100,000 artillery shells in addition to the 100,000 already provided
Hundreds of more advanced missiles, including MLRS missiles, Starstreak air defense missiles, and medium-range air defense missiles
Parts for repairing Ukrainian tanks and BMPs.
https://twitter.com/DefenceHQ/status/1615047541334188033
Tanks and AS-90 self-propelled guns will be provided from British stocks along with ammunition, but the country plans to buy a significant amount of other donations on the open market or from third countries that support Ukraine. "Today's package is an important increase in Ukraine's capabilities. This means that they can go from resistance to the expulsion of Russian troops from Ukrainian land," said Ben Wallace.
Read also: