Despite the fact that shipments of Huawei smartphones without Google services have decreased, quite a few 2020 models are still on sale. And there are people who buy them. In Europe, ordinary buyers are not even aware that Huawei is under US sanctions and it's impossible to log into a Google account on these smartphones. I'm going to correct this!
I myself have been using the Huawei P40 Pro for over a year now, alternating with devices from other brands with GMS. And for the last 3 months, this Huawei smartphone has become my main device. At the same time, I am an active user of Google services. How can I do without them? The answer is I can't! I continue to use them to the fullest.
Glossary of terms and abbreviations
GMS (Google Mobile Services): A set of built-in tools for single sign-on to your Google Account on your Android smartphone. Allows you to install apps from the Google Play store. Provides synchronization of Google Apps (Gmail, Drive, Maps, Photos, Keep, Home, Youtube, Chrome and others) with the Google cloud.
HMS (Huawei Mobile Services): a similar set of services from Huawei, which includes a single sign-on tool, access to brand services, an app store, and cloud storage.
GP (Google Play): An app store for the Android platform from Google.
AG (AppGallery): Huawei's app store for Android (with EMUI) and Harmony OS.
Huawei Cloud is a multi-platform cloud service for synchronization, backup, and data storage of HMS smartphones.
Why would you buy a Huawei phone in 2021?
Perhaps, after reading this article, you will consciously decide to buy a Huawei smartphone, because it makes a lot of sense financially. HMS smartphones are cheaper than most competitors in the class. This is especially true of the flagship P-series and Mate series, which are famous for their excellent cameras developed in collaboration with Leica. The P40 Pro and the Mate 40 Pro are very powerful devices, which in some respects still outperform their competitors, even those released a year later. Considering quite affordable prices, it is an excellent choice.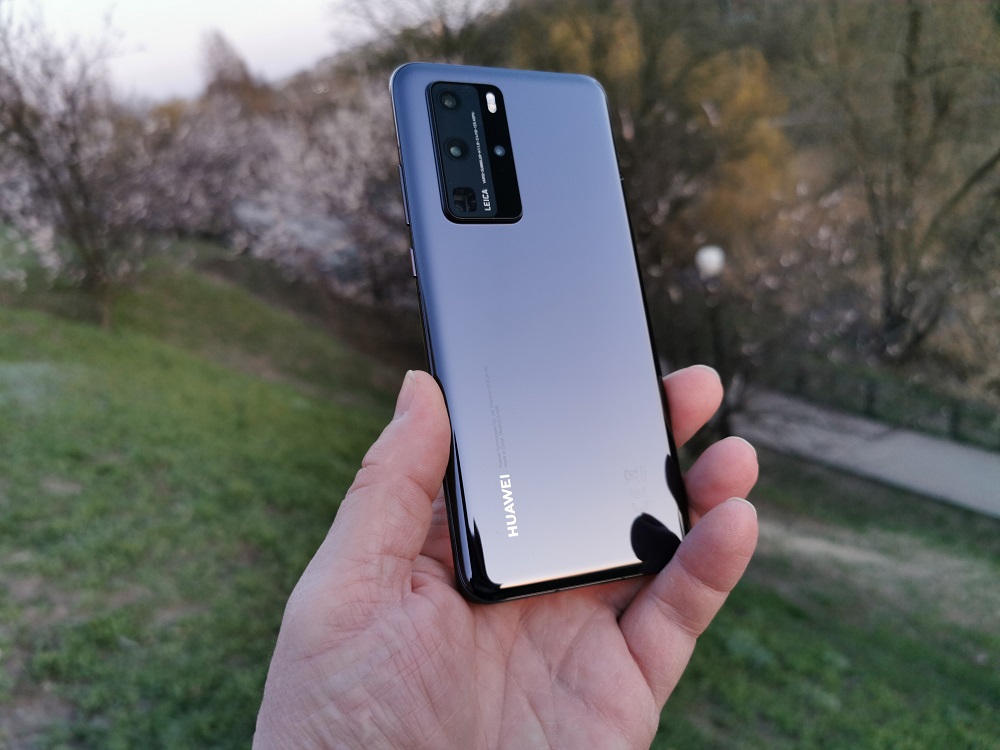 Nowadays there's a big demand for the Huawei P30 Pro (the last flagship with GMS on board), although it is extremely difficult to find a new copy on sale, because this is a 2019 model. But the fact that it is still relevant indicates how much Huawei was ahead of the market at one time.
Therefore, in this article I will try to dispel one of the main misconceptions of the mobile industry of the last few years and will try to tell you about things that, unfortunately, Huawei does not convey to buyers. Although it's quite logical, because there were no new phones from Huawei in 2020 and there was nothing to sell as well.
Read also: Huawei MateView monitor review: Good looks, and what else?
Having solved the global issue with software and fully launched Huawei Cloud, HMS and AppGallery, the Chinese company faced the problem of supplying hardware and therefore significantly reduced the production of new smartphones. For example, the P50 line was expected to release in the spring of this year and the release dates are constantly being postponed. Although, recently, the Huawei Nova 9 smartphone was presented and according to rumors, the release of the Mate 50 line is expected soon. So, most likely, Huawei smartphones are not going to leave our markets, despite a significant reduction in the market share.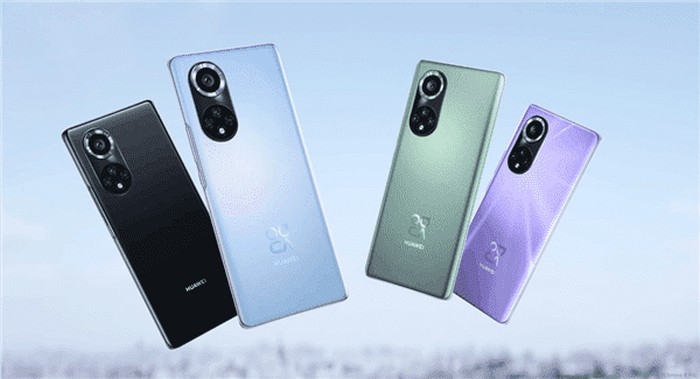 As I said earlier, there is still a decent amount of Huawei smartphones on sale on the market and the aftermarket. One of these smartphones is the Huawei P40 Pro, and I will use it as an example. But everything that I describe is relevant for all sanctioned devices of the P Series, Mate lines, as well as for the new MatePad 11 tablet on Harmony OS and even for future, not yet released Huawei smartphones and tablets, which, I hope, will still appear in in the nearest future.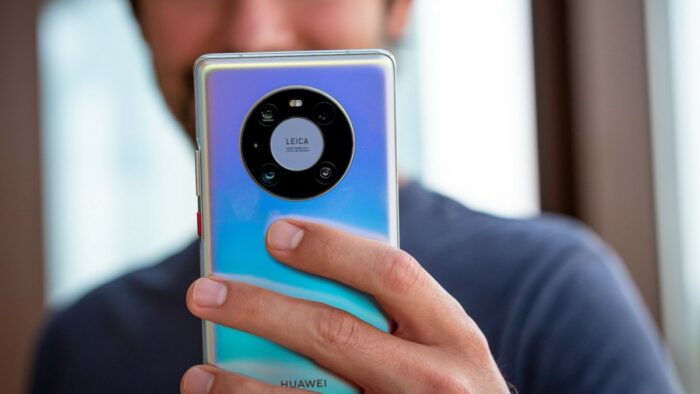 Read also:
Synchronization of mail, contacts, and calendar with a Google account
In fact, there are quite a few options, although almost all of them have certain disadvantages. Yes, if you import contacts once, you can then use the Huawei cloud to store and synchronize them. But in this case, we are not considering the option of a complete transition to HMS. Our main goal is normal two-way synchronization of mail, contacts and calendar between your Huawei smartphone and your Google account. I've tried many different options. From experience, I can say that the best option is … the Microsoft Outlook Android application.
The situation with Microsoft services and apps in the context of US sanctions against Huawei is rather strange. It seemed like there were no sanctions from Microsoft at all, and they continue to cooperate with Huawei. Or they simply ignore the restrictions. Maybe they have the best lawyers who successfully circumvent the sanctions … I do not want to delve into this, since this is not the topic of this article. I just got the impression that Microsoft doesn't care.
I'll explain how to install Outlook in the next section. It is not difficult. After installation you just add your Gmail account and all messages will be downloaded to your Huawei smartphone. Synchronizing is almost instantaneous. You can even choose Google Drive as your storage option (for attachments).
Working with mail through Outlook is not much different from working in native Gmail for Android. The app interface is very similar, there is support for gestures for archiving and deleting messages.
Outlook also works great with all your calendars from your Google account and provides a functional event scheduling with a desktop widget.
As for contacts, after installing Outlook, you will also not notice any critical differences between a Huawei smartphone and a regular Android device. Make sure that contact synchronization is activated in the application settings of Google account in Outlook: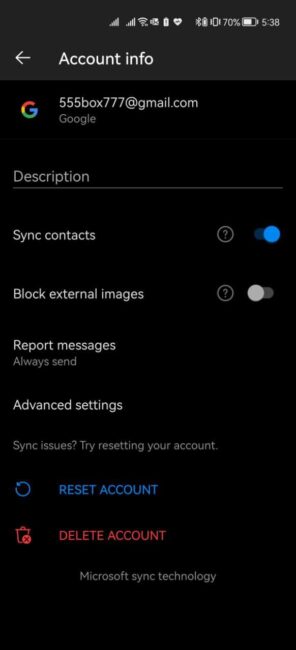 When you save a contact, select the Outlook account for the first time and all new contacts will be saved and synchronized with the Google cloud. Also, any contacts created in the cloud via the web interface or on another device will be added to your address book on the Huawei smartphone without GMS.
All in all, I don't think you will have any problems. Just use Outlook instead of Gmail. The difference is almost negligible. There is also no alternative to Outlook in this case. But it's the same on the Android smartphones, as well, so no real difference.
Read also: Huawei MatePad 11 review: Testing the first HarmonyOS tablet
Where to get apps, how to install and update them
Huawei AppGallery
The main source of apps is undoubtedly the AppGallery store. And it has really gone through significant development over the past few years. But at the same time, you are unlikely to find the most popular applications in the catalog. This is a repository for Huawei branded applications (like Health and AI Life) and clients of local services, such as banks and delivery services. There are quite a lot of games, still. And in general, all kinds of apps for children.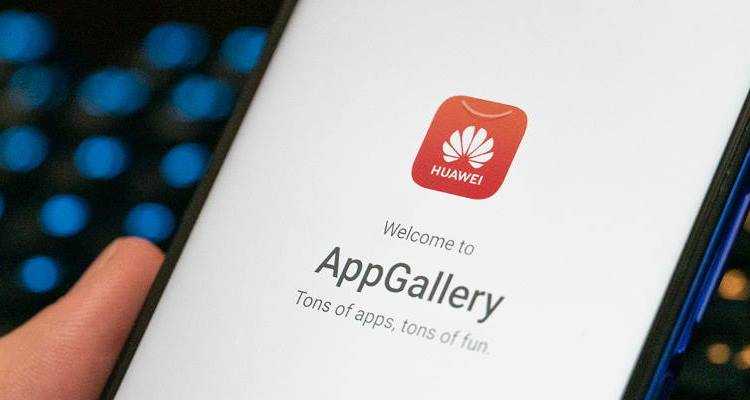 Examples of applications from AppGallery that are relevant for everyone: MEGOGO, Viber, Telegram, Tik Tok, Bolt, Microsoft Office, apps from major supermarkets.
But if you haven't found the app you need in AppGallery, there's a way to get it by other means.
Read also: From Shell to Platform. What the Future holds for Huawei
Third party app stores
It turns out that there are quite a few of them. But you only need one to choose from. For example, I use APKPure, but I can also recommend Technifiser or APK Mirror. All of these repositories are similar in structure to Google Play. There are search and categories. The funny thing is that updates for almost all apps appear first in alternative markets, and later in Google Play.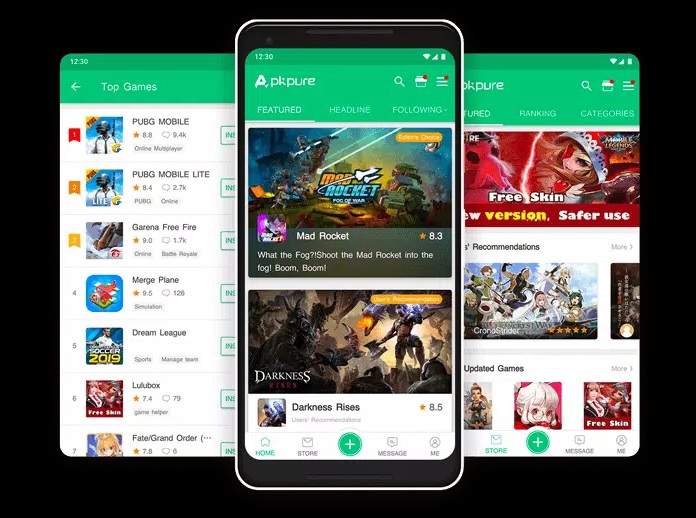 In fact, you can simply download any APK file from somewhere on the internet (preferably from an official source) and install it manually on your smartphone. But I do not recommend this option, because it is unsafe and inconvenient, especially with regard to updates, the release of which you will have to monitor yourself. It is best to install the client app of the alternative app store on your smartphone in order to conveniently install and update programs.
In fact, you can install any Android app on your Huawei smartphone or tablet. But whether it will be workable is the second question. If a program requires GMS to work correctly, then most likely you will receive a warning during the first launch. Do not despair, we will install such apps later.
Examples of popular applications that install from APKs and work seamlessly: Facebook, FB Messenger, Instagram, WhatsApp, Twitter, Outlook, Skype, Zoom, Waze, WebMoney and many others. In fact, any application that is not integrated with the GMS.
The funny thing is that you can install some Google apps and they will work, but with limitations. For example, Maps, Chrome, Translator, Gboard keyboard. Since you won't be able to sign in to your Google Account, cloud sync will be disabled in these apps. Nevertheless, apps perform their main functions.
Gspace or Dual Space let you sign in to your Google account and install apps from Google Play
We have already installed many different apps, but for some things we just can't survive without native Google applications. In addition, some third-party applications require Google services to log into an account using Google Captcha or to deliver push notifications.
And this is where applications like Gspace come to our rescue. As an alternative, I can mention Dual Space – there is no fundamental difference between these two, but I use the first one.
You can install Gspace directly from AppGallery. Initially, the app contains ads. You can ignore them, since you will see ads only during the installation of applications. But you can also buy an annual subscription and turn off ads altogether.
Gspace is a simple application that creates a virtual device inside your physical smartphone. Usually, this is some kind of an older Huawei smartphone, like the P30 Pro or Mate 20. It is from this that you log into your Google account.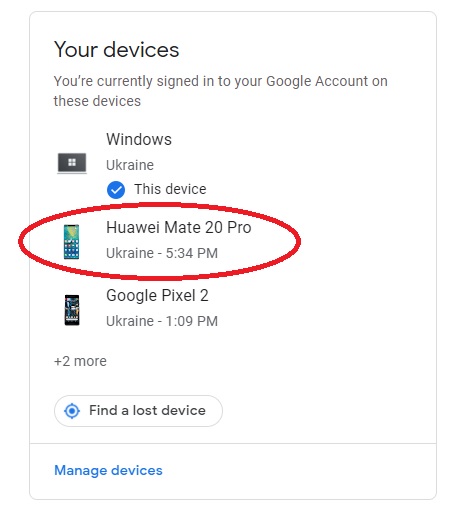 In fact, Gspace adds the missing GMS functionality to your device. But with some limitations. You get a fully functioning Google Play store from which you can install any apps and games inside the Gspace shell. Then just bring the application shortcut from Gspace to the desktop and forget about the virtual shell.
Gspace apps work natively and when running are practically indistinguishable from other applications on your system. You just won't be able to find them in the main app menu, they can all be found in the Gspace list. In addition, you will receive notifications from such apps in the curtain in the usual way, but they will come from the Gspace application. You quickly get used to this and quickly stop paying attention to it.
Examples of apps that I installed through Gspace: YouTube, YT Music (there is a problem with the widget in the curtain – there are no track switching buttons, but I usually switch music from the watch or headset, so it's not critical), Google Chrome (syncing works), Google Photos, Google Home, Google Maps, Uber.
I also tried installing Gmail, and the client works, but I don't use it because I replaced it with Outlook. It seemed to me that Gmail had a problem with automatic synchronization. Perhaps this can be configured somehow, but I did not bother to figure it out. In this case, Outlook natively installed in the system solves all issues.
What will definitely not work in any case: Google Pay, Android Auto, Google Keep (I don't know why, the app starts, but it just does not load notes, apparently something is wrong with synchronization). I am also having trouble getting the Payoneer client up and running. So there's no 100% guarantee of the performance of all software through the Gspace utility. But basically everything works.
Vanced microG instead of YouTube and YT Music
This is a way to use modified clients for YouTube and YouTube Music on Huawei smartphones by installing the GMS package on your smartphone. The advantage of this is that you can install apps directly, without a virtual shell. The disadvantage is that the functionality of the integrated GMS suite is limited to only two apps. However, it is both fast and convenient.
Also, with Vanced, you actually get the benefits of YouTube Premium: you can to listen to videos in the background. YouTube Vanced contains many additional settings that are not even in the original app from Google.
Installing the package is easy. Download Vanced Manager from the official website, install it and then activate microG services through it and log into your Google account, and then install the modified YouTube and Music apps.
What about ditching Google entirely and moving to Huawei Cloud and HMS?
Of course, you can consider this scenario for yourself. But it is unlikely that any user will voluntarily agree to limit themselves to one ecosystem. Even I, with all my sympathy for Huawei, cannot dare to take such a step. And, in fact, I do not see any advantage in such self-isolation. Almost all Apple buyers use Google services. Similarly, buyers of Huawei equipment can use them, but with some restrictions that are important to understand.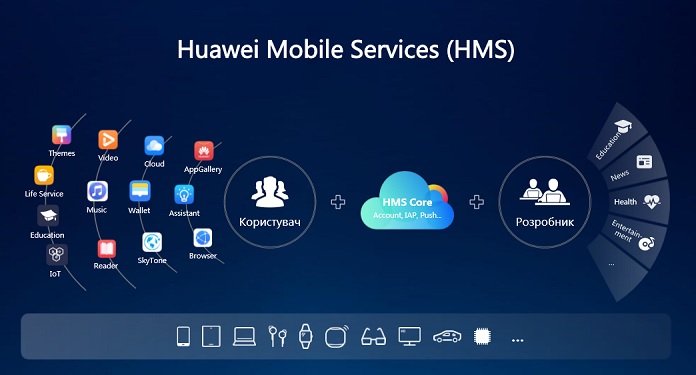 However, HMS + Huawei Cloud is a pretty strong solution that I use as a backup storage for my data from my Huawei account. I even bought additional disk space, simply because it costs a penny. If I switch to a new Huawei smartphone, I will immediately receive all my contacts, calendar and data on it after logging into the account.
But, despite the fact that I actually have an almost complete personal ecosystem of Huawei devices (P40 Pro + Watch GT 2 Pro + FreeBuds Pro and and even smart scales), I cannot completely abandon Google. For example, I need all the photos taken on my smartphone to automatically upload to the cloud and my Chromecast TV to show my favorite photos on the splash screen automatically. I also need Google Home applications and a Chrome browser or apps with Chromecast support. In general, the integration of Google services into life is very deep and I see no reason to let go. And I didn't even mention Google services for business…
Read also: Huawei Mobile Services (HMS) review – Just How Good is It and What's Been Done in the Last Year
What about contactless payments?
The most depressing moment for me in this whole story is the lack of support for Google Pay and, accordingly, the impossibility of contactless payment with a smartphone using this system. But this does not mean that contactless payment is impossible in principle. Moreover, if the Huawei Pay service is launched in your country, then you can easily link your bank card in the Wallet application and pay with your smartphone. But if not, there are workarounds.
Here are some life hacks that I think should work. I just didn't check them personally. Both are associated with wearable devices.
The first option is quite cheap: the Xiaomi Mi Smart Band 4 NFC tracker paired with MasterCard. The second option is more expensive: Mi Smart Band 6 with NFC. The card is paired with the tracker via the Mi Fit app, which works seamlessly on Huawei smartphones without GMS.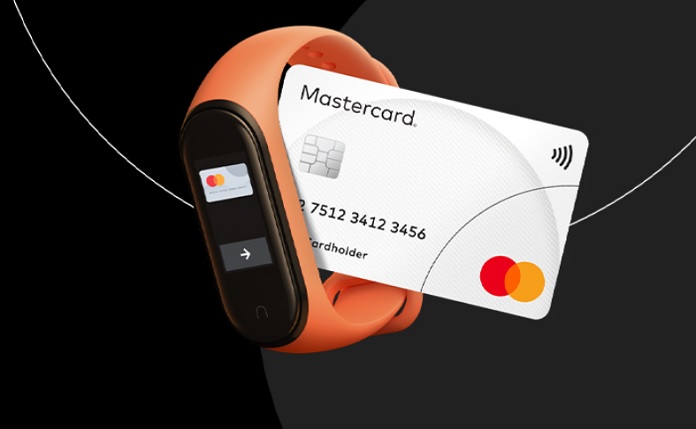 The second option is any Garmin watch that supports Garmin Pay. The Garmin Connect app on my smartphone works just fine, I just have to test it. I'll tell you how it went later.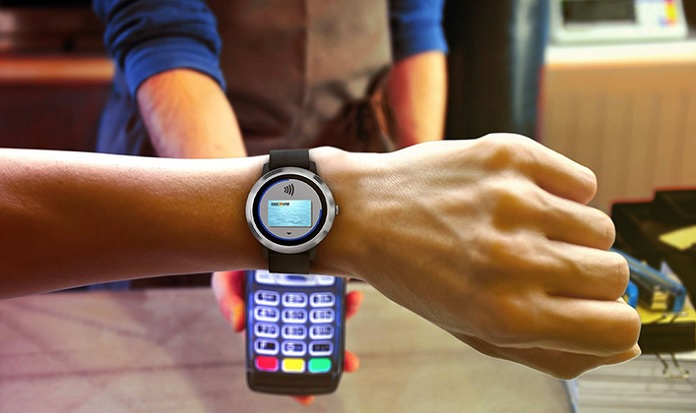 Verdict
It is quite possible to use Huawei smartphones in 2021. Personally, I'm completely ready to move to Harmony OS. Everything described in this article is also relevant for the new operating system.
Here's an algorithm of actions. If you bought a Huawei smartphone without Google services and you need to install an app, the first thing to do is to try to find it in the AppGallery. In case of failure, install it from a third party store. If the app does not launch, try to install it through the Gspace utility. The best way to sync your Gmail, contacts, and calendar with the Google cloud is the MS Outlook mobile client.
That's all! If you have any questions, you can ask me in the comments. I can also check the functionality of any app on a Huawei smartphone without GMS at your request.
Read also: