After Samsung Galaxy Note 7 fiasco the company's reputation took a hit. It was so bad that users and experts even started speculating about the inevitable death of the company. Things only got worse after the arrest of vice-president Lee Jae-yong due to corruption.
Things like that are bound to hurt company's performance. People started talking about the new leader in the smartphone market.
So, they need new products, something that will make people talk. Everyone was intrigued by future announcements. A good gadget means good reputation.
Samsung Galaxy S8/S8 Plus: Bezel-less phone
Samsung decided to go big: a massive event in New York was the stage for the unveiling of the new generation of smartphones which are Galaxy S8 and massive Galaxy S8 Plus. I watched the events online and was fairly impressed: it seemed that the company was finally back on track. The planning and execution were near perfect.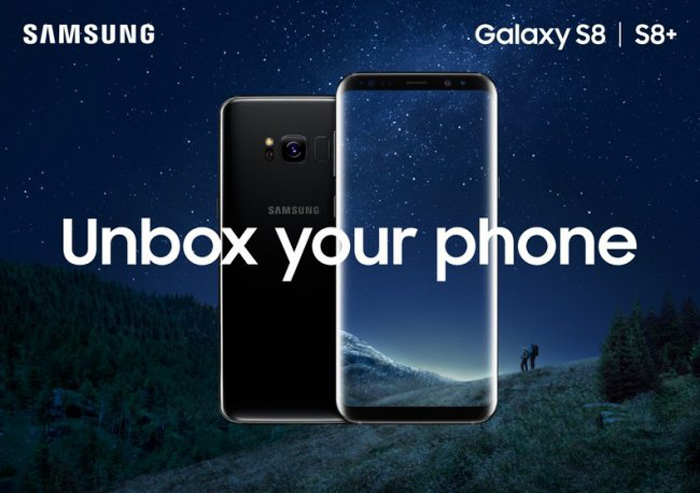 It's nice to see the continuation of company's previous ideas of curved screens. You may or may not like them, but I absolutely love using them. But what I like the most about these devices are bazel-less screens. Also, the overall design, which is a lot better than any other phone. Even mid-range Samsung looks much better than anything I can remember. No matter what you pay, they look stylish and elegant.
The first thing you notice is the absence of the logo on the faceplate. Finally! The screen in S8 is 5.8 inch Super AMOLED, while S8 Plus has 6,2-inch panel. Both phones have 2060×1440 definition, but it's possible to change it to 2220×1080 or even 1480×720. Thanks to 18,5:9 ratio the phones are a bit taller than their predecessors while having the same width. The whole phone is basically a screen. Thanks to that, we've got a few bonuses like better HDR-video playback and the ability to use two windows at once. Gone is the Home button: a brave decision, but a long-needed one.
The main camera is 12 megapixels with 1,7 aperture, and the frontal is 8 megapixels. It's worth nothing that I can't really understand the decision to change something here – even before in S7 the cameras were the best. Still, I was glad to see the absence of double cameras – another fad, which would have led to another unnecessary competition.
Inside both phones are similar: they use Snapdragon 835 or the new Exynos 8895 (depending of the region) and can boast 4 GB of ram and 64 GB of internal memory. Thankfully, microSD card slot is still here. Galaxy S8 has 3000 mAh battery while S8 has 3500 mAh. Wireless charging is supported.
We all remember the past problems with batteries, so let's hope none of those remain.
Because of the massive screen, fingerprint sensor was moved to the back of the phone, which will undoubtedly displease a lot of people – including me. They had to find a way to move the sensor to the front, but, alas, it was not meant to be. There are other methods of safe unlock including retina scanner and face recognition. Samsung swears the all these technologies work flawlessly. I used retina scan during my time with Microsoft Lumia 950Xl and was impressed by it. It actually worked pretty well and was rarely mistaken. And, of course, you can use graphical keys and passwords. Whatever suits you the best.
One of the main unveils was Bixby – a new voice assistant. It's a big deal for Samsung – they even made a button on the side. The company says Bixby is really smart, knows a lot and does even more. They even shown how it understands what the camera sees. Point it at something and it will tell you where to buy it. Also Bixby knows everything about what's around you, can detect text and read QR codes.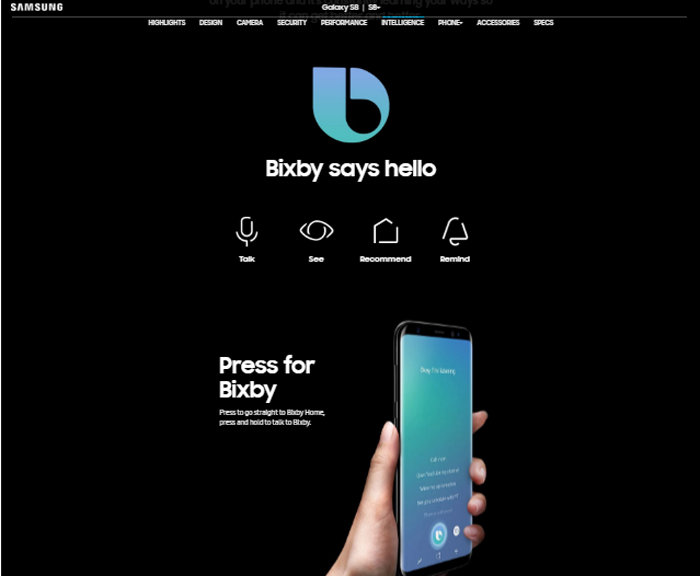 It's all fine and dandy, but… why? Samsung flagships work on Android 7.0 Nougat which has Google Assistant. Why use time and resources to create another version of it? Yes, the presentation was impressive, but we all remember great unveilings and, after, big disappointments. Bixby also knows only Korean and English languages. Maybe the company wants to develop their AI? Well, let's wait and see.
Samsung DeX
Let me first say that I was a huge fan of Windows 10 Mobile's Continuum and consider it a revolution in mobile segment. We can make smartphones better and better, but they will never replace PCs. Some people say their phones do everything they need, but is it really enough? They are good for surfing the web, speaking with friends and watching photos and videos, but you can't work on them. You can even play normal games on them.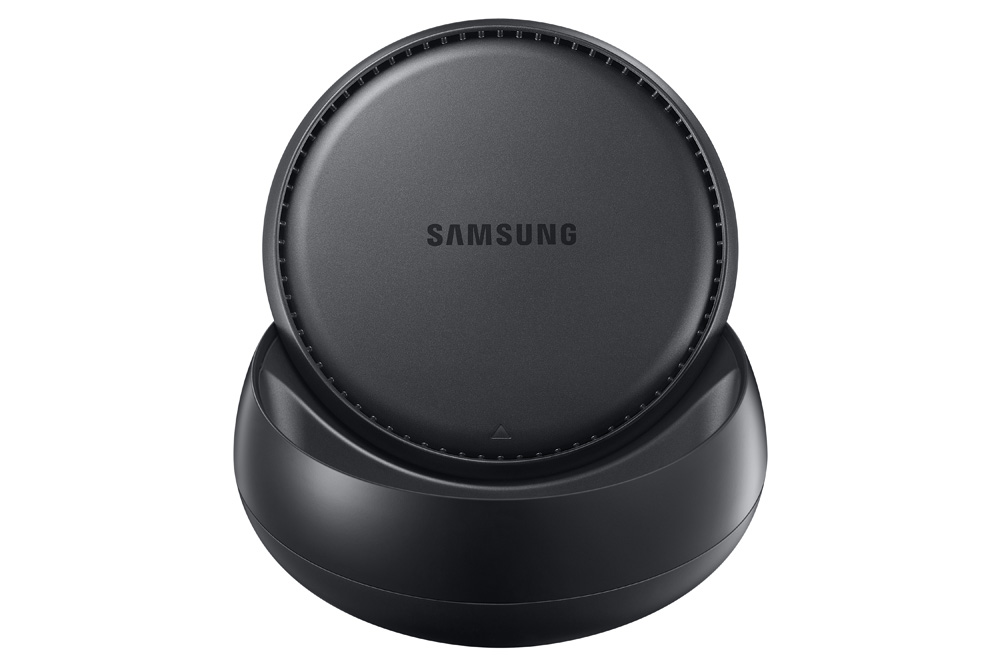 And so we all need a device which would transform a smartphone into a desktop computer with the help of a monitor or a TV. Microsoft's failures on mobile front have damaged this idea, but Samsung decided to bring it back. Samsung DeX is similar to Continuum in concept: it transforms mobile UI into desktop UI, suitable for big displays. Microsoft Office and Adobe Creative Cloud are already supported.
The doc station has two USB 2.0 ports, Ethernet, USB Type-C port and a cooler fan. It supports Adaptive Fast Charging, so you can charge your phone while it's docked.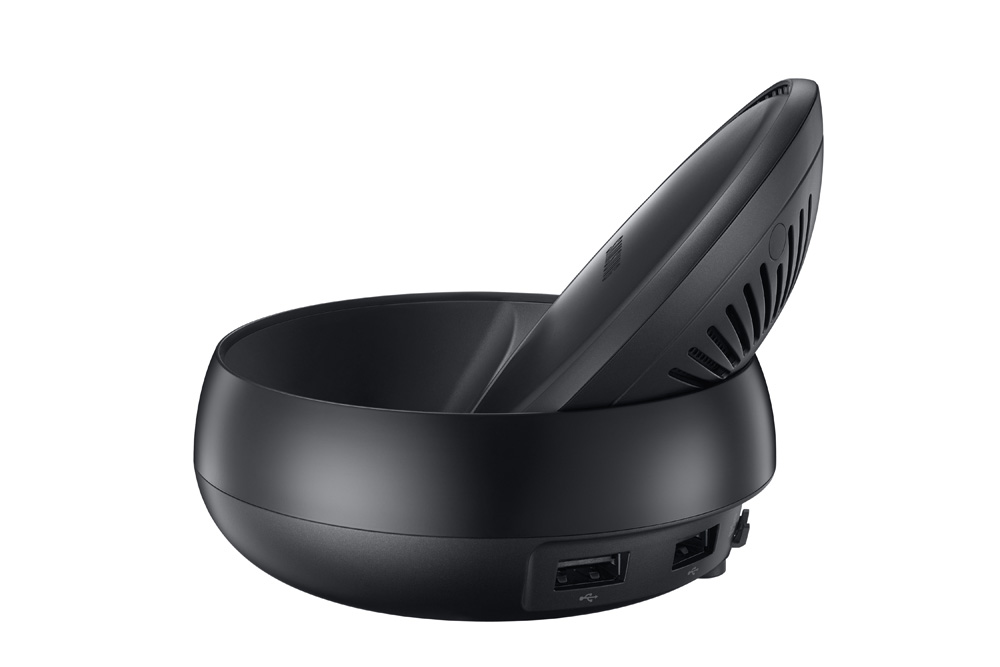 Connect your phone to the station, connect a mouse, a keyboard and a monitor – and voila.
Now, this idea actually has a future. We need something new like that, we can't concentrate only on smartphones. We have to change things and DeX and Continuum are all part of the same great concept.
Samsung Connected Home
The new router Wi-Fi mesh, on the other hand, didn't look like a big deal. Blink and you might've missed it. But let's clear things out: now every leading IT company tries to get into "the internet of things" and smart homes. Amazon Echo, Google Wi-Fi, Orbi, Plume, HiveSpot, Portal, Velop, AmpliFi and Almomd – you have to have heard of at least one of these devices. Samsung Connected Home also unites all of smart devices in your home. The router supports Zigbee and Z-Wave protocols and has Bluetooth 4.1 for connection with other smart devices like Phillips Hue lamps and Ring doorbell. The device supposedly covers 140 square meters of space.
In other words, Samsung wants in on Smart Home business. And they can make it, especially considering the fact that they make almost everything including lamps, vacuum cleaners, kettles and cars. New flagship phones and Bixby assistant will also come in handy.
Conclusion
Samsung proved that they won't go down without a fight. They do not plan to surrender, they can weather the storm and come back stronger. New flagships Galaxy S8/S8 Plus are actually great. Some decisions seemed illogical to me, but these are brave new ideas nonetheless. Other companies will have to do something extraordinary to fight the Korean giant this year. But whoever triumphs, we, consumers, will be the ultimate winners.