Google I/O 2021 brought us some news about Android 12, Workspace, WearOS and a lot more. Let's take a closer look.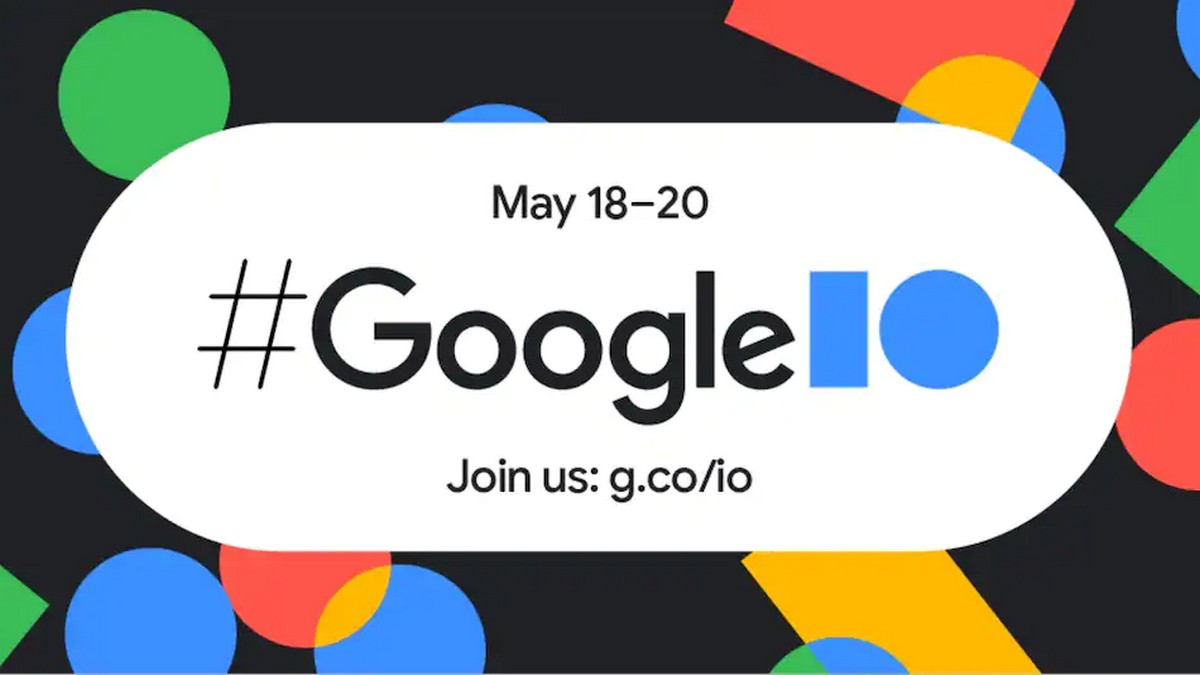 The coronavirus pandemic significantly affects our lives and behavior. Google is taking this into account and is trying to do its part in the fight against the pandemic. At the very beginning of the conference, it was mentioned that Google Maps provides information on where to get vaccinated. At a time when most users switched to telecommuting, they had to invent new ways of working, or rather, make them much better. This is where the Smart Canvas can help.
Google Workspace: What's new
While Microsoft is developing its Microsoft 365 service, Google is working on Workspace, which is a teamwork tool. Several new Workspace elements and formats have been announced at Google I/O 2021. This is a new tool for people who need to work in a team.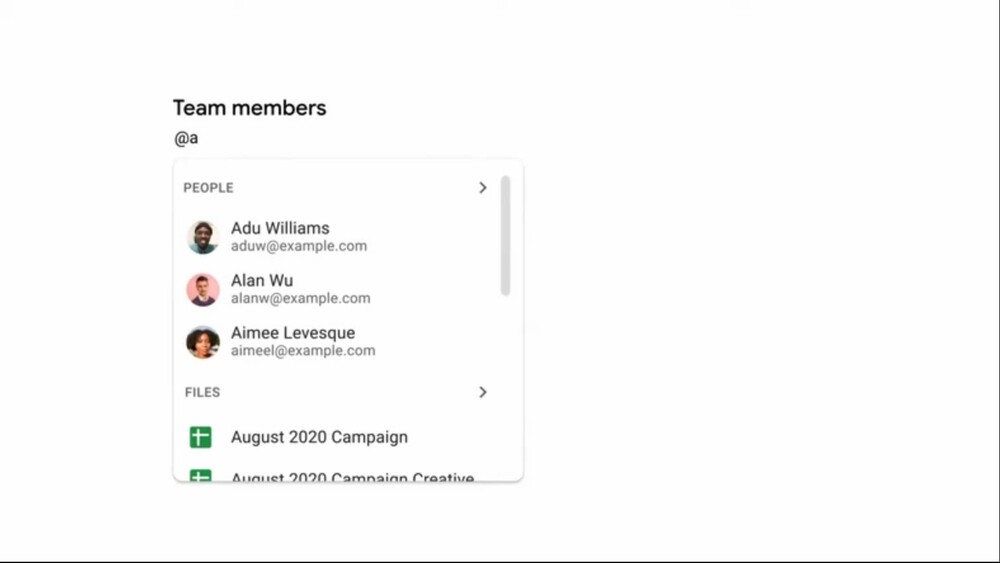 Smart Canvas allows you to better organize your work on large projects. Documents will now have smart windows, the so-called "smart canvas", which after the introduction of "@" will show files for quick inclusion in the document. In addition, there are checklists that are integrated with the Task List or table templates, for organizing voting during a meeting.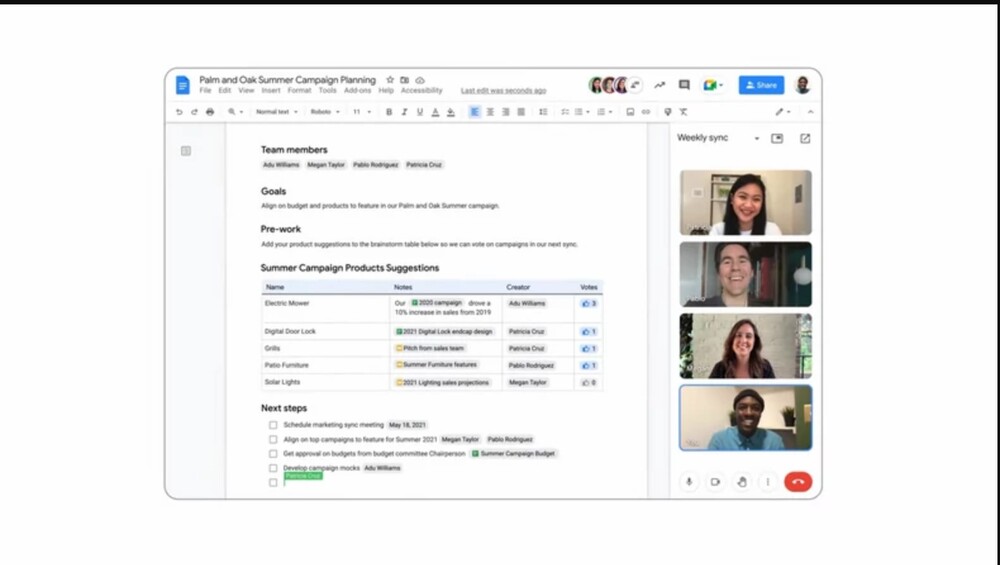 Smart Canvas will allow you to brainstorm with colleagues or vote for the most interesting project ideas. In addition, it will be possible to use Google Meet, which, among other things, will offer real-time speech-to-text functions and even translation. And all this in one place, which will help make your work easier, faster and more enjoyable.
Improving Artificial Intelligence: The LaMDA Project
During Google I/O 2021, there was a discussion about AI and its impact on Google products. The LaMDA project looks quite interesting, and it promises to make the conversation between Google Assistant and the user much more… human. Currently, the project itself is still at the concept stage. The purpose is to teach the Assistant to conduct normal conversations with the user, even tell different stories, instead of just giving us dry information. It is not yet known when we will see the results of this project, but the developers say quite soon.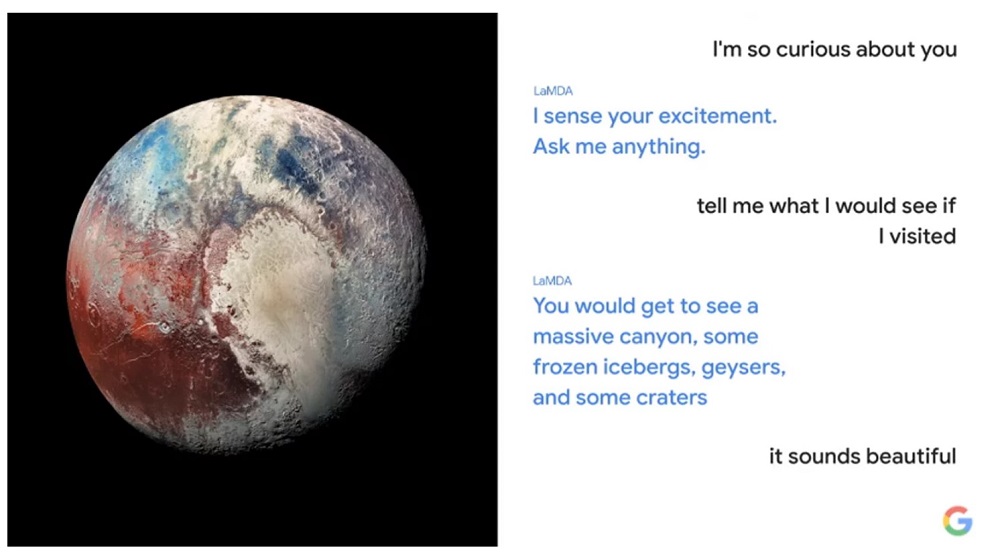 Google also announced a "milestone" in the implementation of the search engine, thanks to which it will better understand the entered information. For the user, this means that the search engine will now better understand complex questions. Let's say: "I did thing A, and now it happened to B, what should I do?" The old version of the search engine would probably get lost. A new model called MUM will turn this question into two and, having collected the necessary information, will combine everything into the broader answer we need.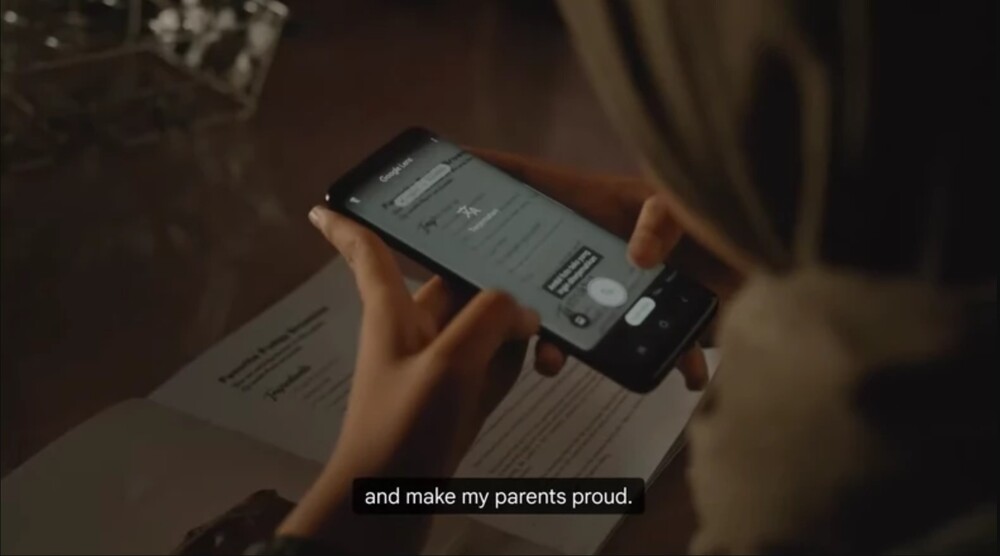 Artificial intelligence should also perform better in Google Lens. The company is updating the translator filter in the program, so Google Lens can recognize the photographed text and then copy or read it out. If that's not enough, you can Google a photo of, for example, a shoe asking if it's suitable for hiking. In short, the kind of questions we used to ask our friends or a salesperson in the store can now be answered by artificial intelligence.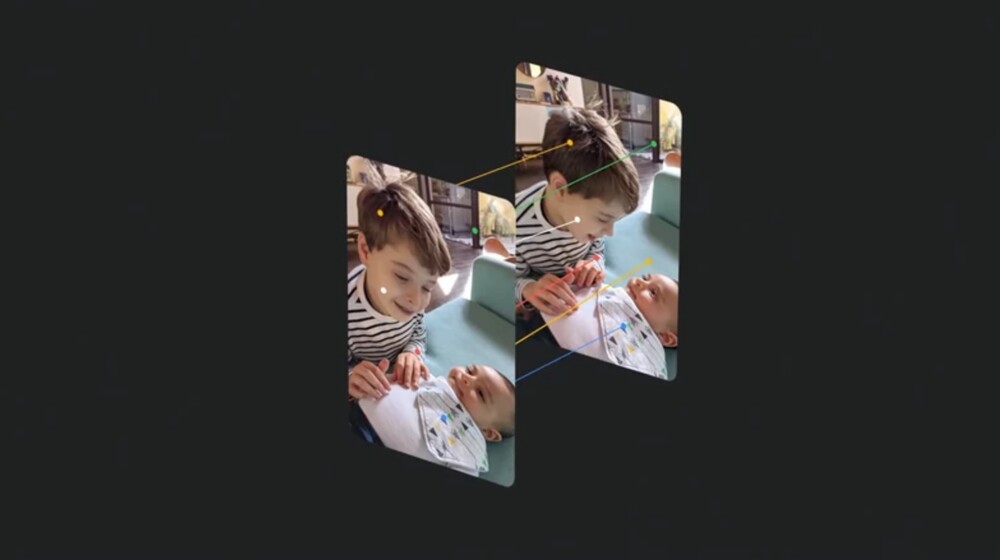 In addition, Lens will be able to facilitate our shopping.
The new feature in Google Photos looks very interesting too. The AI will now be able to analyze a series of similar photos to generate a short animation, similar to the Live Photo function on the iPhone.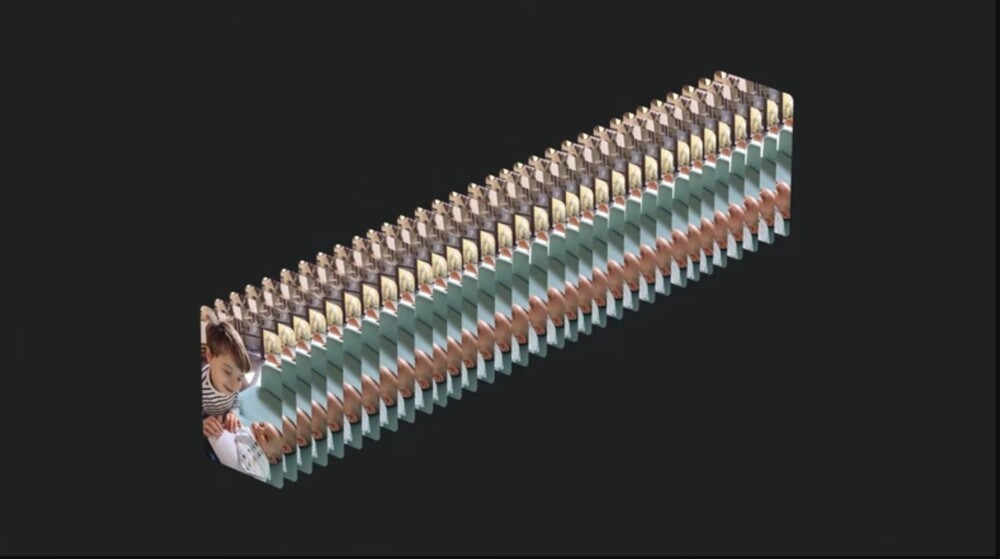 Also at the conference, we learned some details about Google's quantum computer. It was even shown live. Although there is still too little information, and there's no way to understand the principle of its operation. Perhaps in the future, Google will add more information about its innovative device.
Even more security
It is impossible to talk about modern technology without mentioning security issues. Google has always paid great attention to this issue. That is why the corporation focuses on the security of the company's services, and also introduces some new products designed to improve user privacy.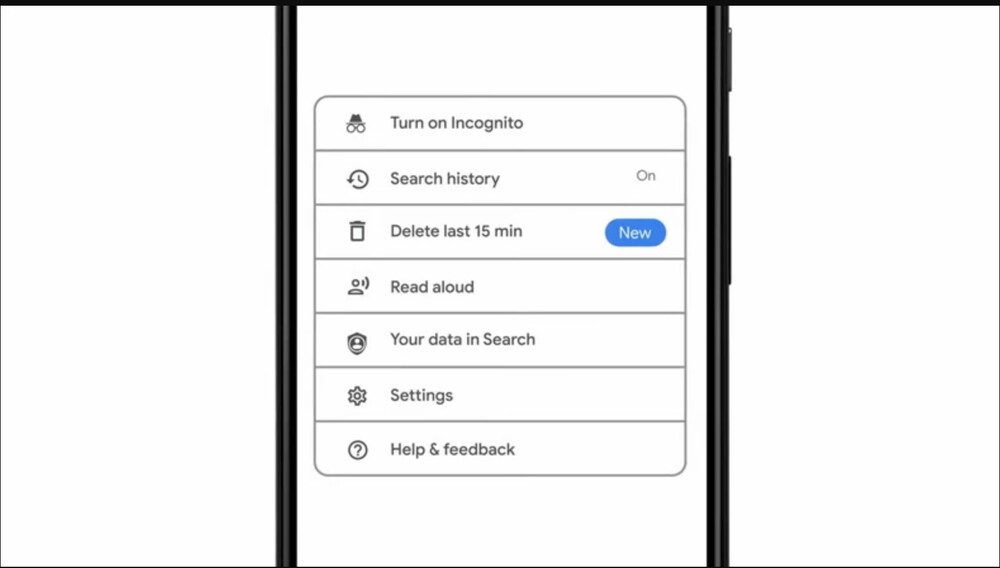 So in Google Photos there will be a special personal Locked Folder, access to which is limited. Photos posted in it will not be displayed in the gallery, and access to the contents of this folder will only be available after unlocking with a password.
In addition, you can easier delete the browsing history. Just click on the account icon and you will be able to delete the last 15 minutes of search engine activity. Also, the company will not obsessively remind users at the beginning of each year to create a "timeline" in Google Maps. In the new version of Android 12, you will not only be reminded to turn on location history, but will also be shown how easy it is to turn off this feature.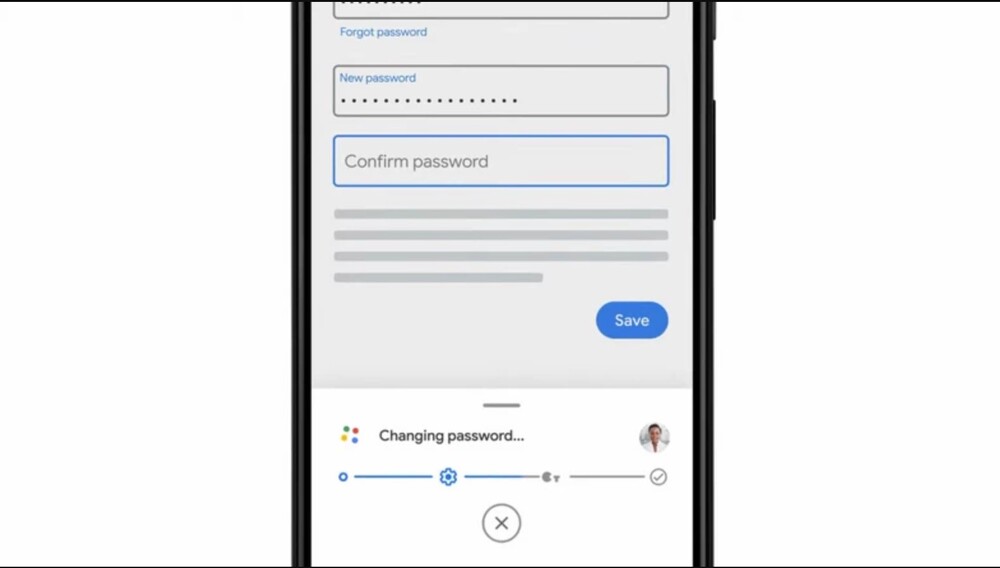 In addition, there are enhancements related to password management. Chrome can now even import passwords from other managers. In turn, if any of your passwords is leaked, Chrome will prompt you to quickly change it with one click.
Material You
You've all probably heard of Material Design from Google. Now it has a new version, and Google is expanding it with Material You, which allows for very rich personalization options.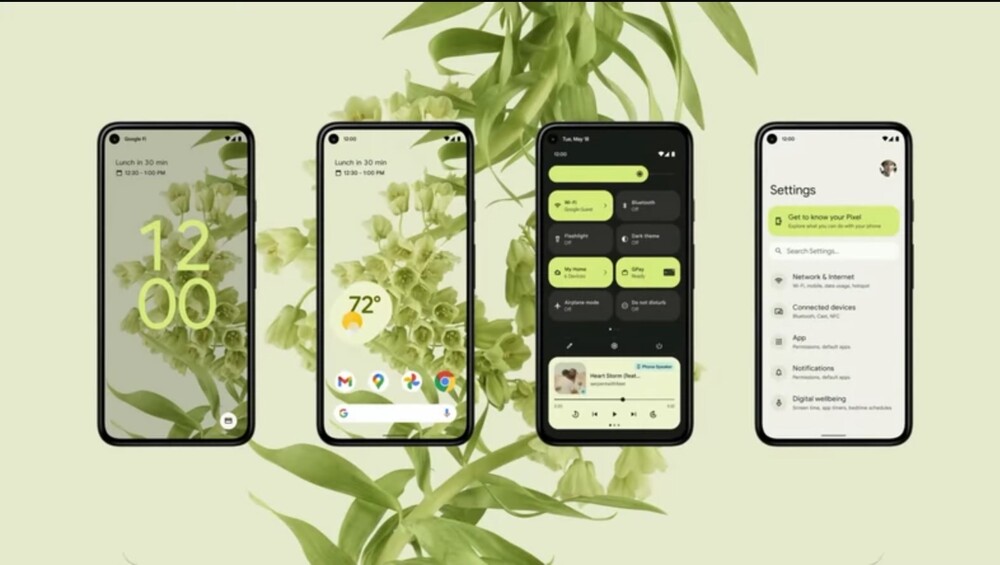 Thus, now each user will be able to customize the appearance of apps and the entire system to their liking. The shape, color, borders of apps – almost everything can be changed. In theory, this looks interesting. The customization according to your preferences will appear first on Google Pixel devices, and only then will it be available on other devices.
Android 12: changes, changes, changes
To the surprise of many, the long-awaited Android 12 only arrived in the middle of the conference. The first addition here is better personalization of the system based on Material You, which we wrote about above.
Personalization is one of the main points of Android 12. Privacy and communication with other devices should be equally important. With regard to personalization, the system will be able to automatically generate the system color palette according to the selected wallpaper. System animations have also been reworked. The screen should glow in different ways to accommodate your current activity. Google also boasts that the system will run 22% faster than its predecessor.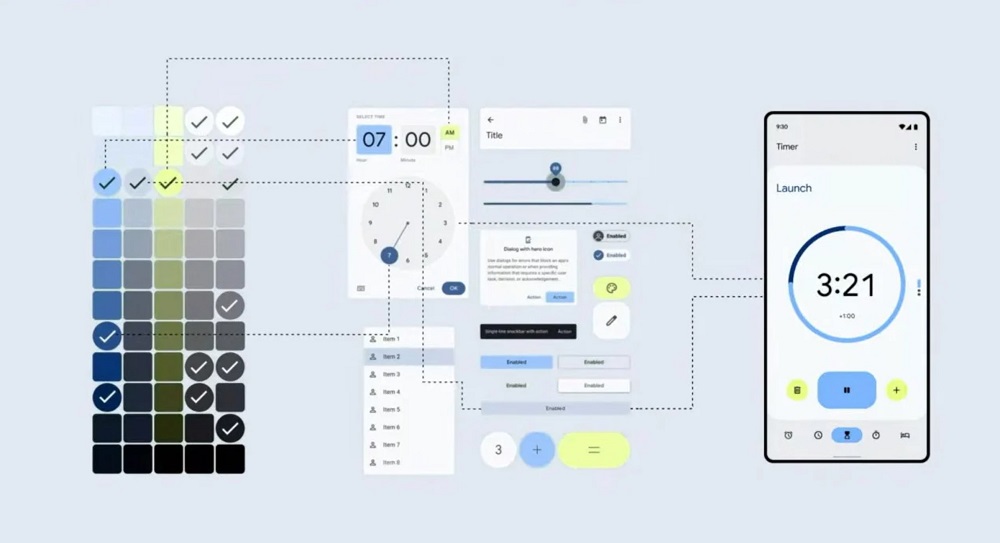 By default, Google puts even more emphasis on improving privacy. Like iOS 14, the system should now show us the corresponding icon if the microphone or camera is being used by apps.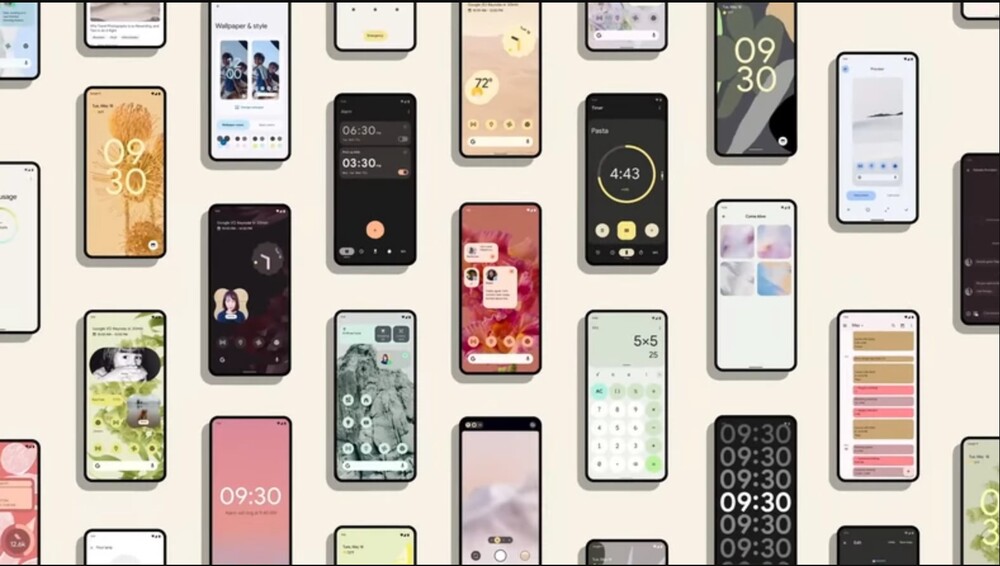 Interestingly, Android 12 recognizes the music playing in the background and displays information about the track on the lock screen. In turn, on the notification screen, you can quickly respond to messages with pre-created phrases.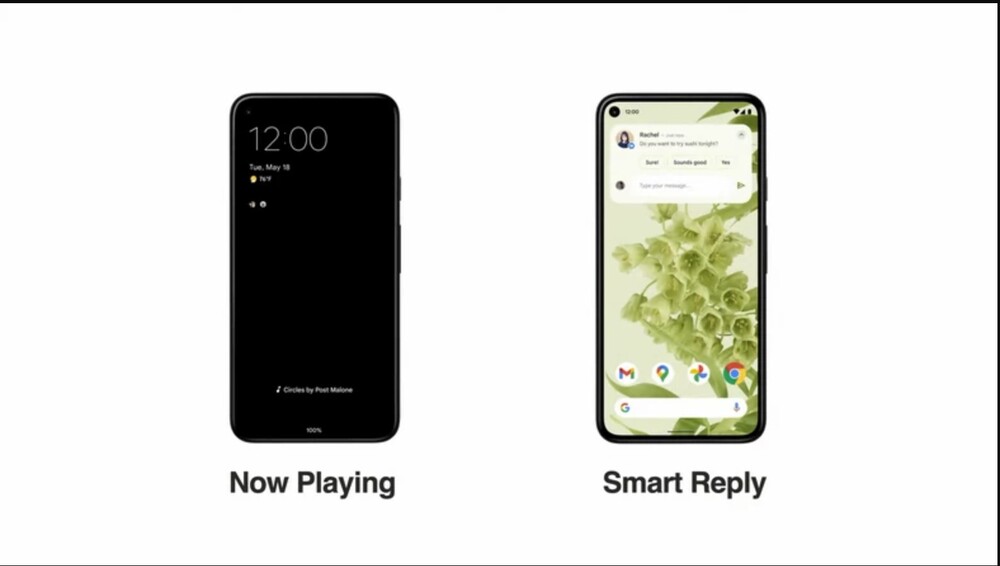 Android 12 is slated to premiere in the fall. The biggest news is that Android 12 in Beta 1 will be available today not only for Pixel smartphones, but also for devices from companies such as Samsung, OnePlus, ASUS, Sharp, vivo, OPPO, Realme, Techno, TCL, Xiaomi and ZTE.
Google and Samsung create one platform for smartwatches
Google has partnered closely with Samsung and merged Wear OS with Tizen. That is, Google and Samsung are creating a common platform for smartwatches. Thanks to this alliance, the new Galaxy Watch should run WearOS, but that's not all – the company promises (finally) increased working hours on a single charge and better performance.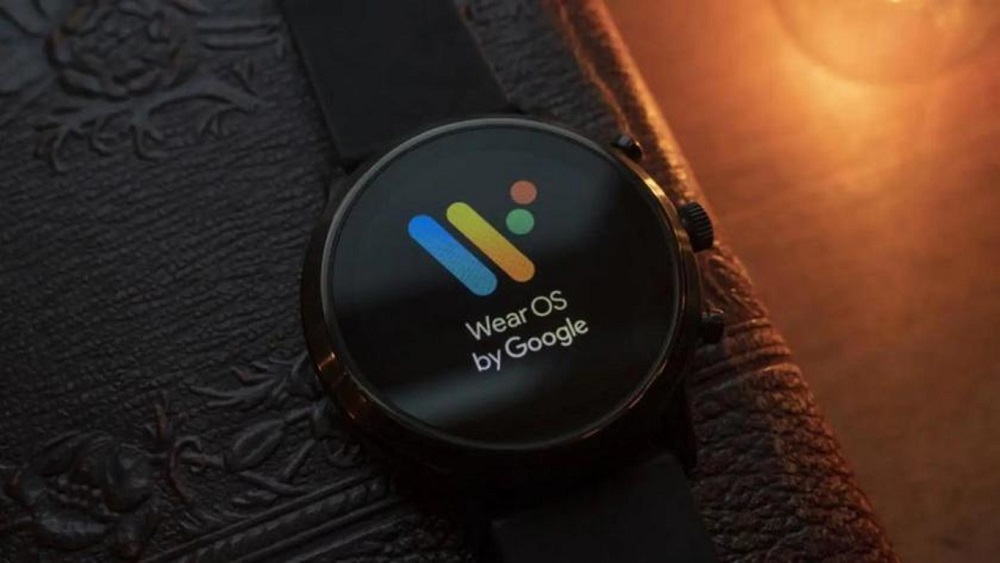 It also means that Samsung smartwatches will finally have support for Google Pay and Google Maps with turn-by-turn navigation later this year. In addition, Google is partnering with Fitbit to make a significant portion of the company's services available on WearOS. Time will tell what will come of it.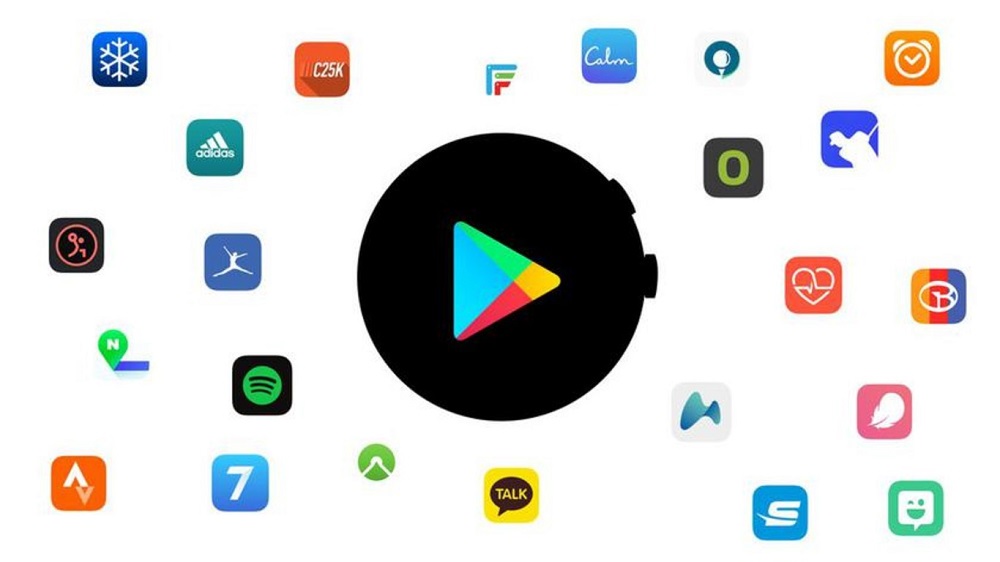 We, in turn, promise to tell you about everything promptly on our website.
Read also: OPPO Watch review — First Usable Smartwatch on WearOS
Subscribe to our accounts: