Gaming on Android devices has seen a significant upsurge in recent years. Players of all sorts of games can find the one that suits them best easily. The titles and descriptions of games and apps are listed clearly on marketplaces such as the Google Play Store.
Gaming on mobile devices is so popular chiefly because it offers gamers a convenient experience. They can play wherever and whenever they want on their android mobiles.
This convenience is now matched by the quality of experience in all sorts of gaming types.
Slots are among the most popular type of game. Anyone looking to play slots online now has a wide range of options. With that in mind, here are five of the best slots apps available for Android users.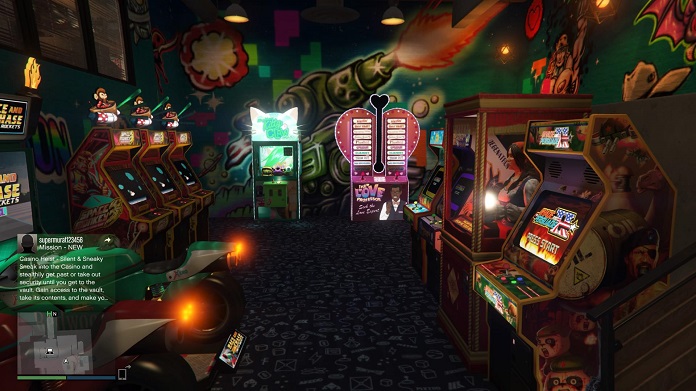 Mansion Casinos
Mansion Casinos offers slots players a secure and well-designed gaming experience. All of the slots games within the collection are easy to play and offer a high-quality design.
The online casino is well-known for offering a wide selection of slots games made to pique the interest of every level of player. Slots are ideal for a pick-up-and-play type of player and Mansion Casinos expertly make the most of that fact.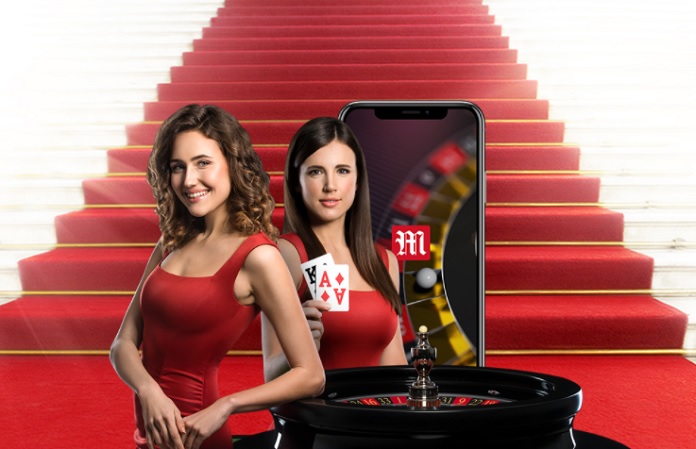 The Mansion Casino collection offers a generous welcome package for all new players that makes the first impression a good one. A first deposit can be doubled up to a possible £500. A minimum of £20 need to be made, but after that you're all set.
The mobile version of the site powered by the app is also an attractive option. Android users don't even need to download anything, as they can simply use a mobile-friendly version via their mobile browser.
Mr Vegas Casino
First established in 2017, Mr Vegas Casino is another excellent option for android users. The site is fully optimised to be used via a mobile's browser. It offers a secure and fast way to play slots anywhere.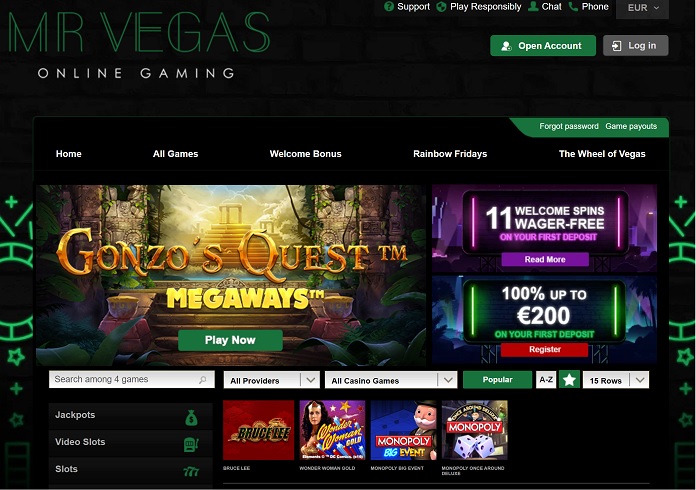 The selection of online slots games is certainly impressive. The site lists over 3000 slot games ranging in style and themes.
Visually speaking, the Mr Vegas Casino is one of the most striking and immersive gaming experiences out there for mobile slots. A colourful and well-thought out backdrop makes the player feel like they are in an expertly configured game space. This, plus the intuitive level of control and gaming style adds weight to the overall gaming enjoyment.
Mobile users can experience a high level of security and confidence in using the site. They can sign up for a new account, play games and make deposits and withdrawals easily and securely.
Betway Casino
Betway is a fantastic option for Android users to try out some slots. Not only does it offer excellent welcome bonuses for new players, but it also lists instant play games for Android.
The selection of games on the site is also impressive. Three-reel and five-reel slots taking in an assortment of themes offer superb entertainment for players. There are also slots based on movie franchises, with Tomb Raider and The Dark Knight perfect for gaming movie fans.
There are also exclusive slot games that can only be found on the site, such as the Nevada Nights slots. This game takes the player right to the heart of Vegas-styled slots entertainment.
Player confidence is also provided in full with customer support open 24/7. Deposits and withdrawals are also easy to make, with a full range of payment options.
Playzee
Playzee details a selection of impressive offers for new players. A deposit of £20 from new players will unlock the bonus of 100 spins and 500 loyalty points.
The site is fully available on Android and has a huge selection of slots games optimised for mobile. Playzee prides itself on being completely safe and secure and players will be able to confidently spend time with the app.
The visual set-up is also attractively configured, with a range of colourful styles and animation highlighting the gameplay. Some of the most intriguing and unique new slots are available on the site. Different themes taking in movie franchises and fantastical inspiration all offer the player are a full-on slots experience.
Party Casino
Anyone looking for fun with a gaming app is well served by Party Casino. The fully optimised for Android site includes a fantastic combination of classics and new slots games for players new and experienced.
With an introductory free spin bonus, the site is ideal for players looking for an exciting new option for slots gaming. Deposits and withdrawals are easy and secure to make with a wide range of options including all major bank cards.
Overall, Party Casino uses a strongly designed backdrop of colourful styles and imagery to produce a site that people keep coming back to. Rejoicing in the fundamental pleasure of a good slot game, the app is made for the love of gameplay.
Android players keen on slots games can now enjoy a wealth of choices. With the technology and digital capacity for fun constantly improving, the outlook looks good for slots gaming.