The Xiaomi Mi 10T series of smartphones consists of three models. They are somewhat similar to each other, but at the same time very different. In this article, we'll look at the differences between the models. Hope this helps you choose the best smartphone for you.
Why three models of Xiaomi Mi 10T?
The answer to this question is very simple. When it comes to purchasing a phone, each user has his own priorities and wishes, and it's not just about the contents of the wallet. Each has its own model of behavior, and the tasks for which the device is purchased are quite different. After all, not everyone needs a 108MP sensor and very high performance worthy of a small computer. It is a mistake to think that more is always better. Therefore, instead of spending money on unnecessary features, it is better to direct your resources to the implementation of other plans.
At the same time, there are some features and functions that cannot be sacrificed, so we'll start with them.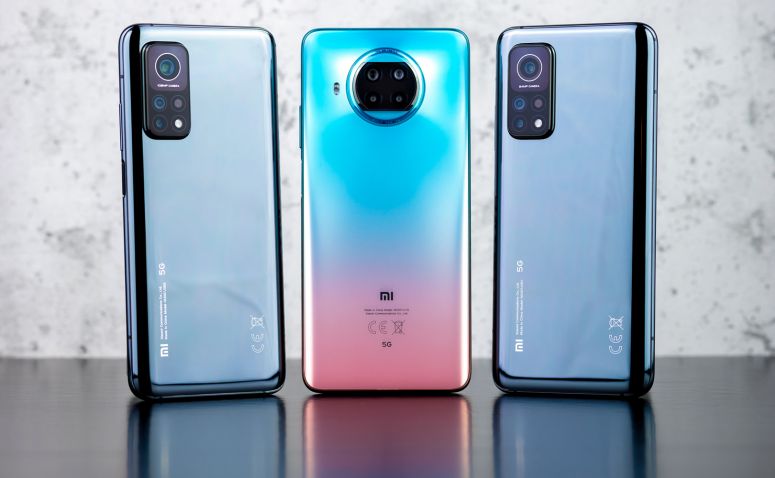 Meet Xiaomi Mi 10T Pro, Mi 10T and Mi 10T Lite. Today we will only talk about them.
Publishing partner: 918kiss
Each phone should have good battery life and work for a long time on a single charge; it's all great when it can quickly charge. In addition, both the discerning and more forgiving owner of the Xiaomi Mi 10T wants to get access to the smartphone as quickly as possible. There are no exceptions here.
Therefore, Xiaomi Mi 10T Lite, Mi 10T and Mi 10T Pro are equipped with 33W fast charging and support for Power Delivery 3.0 technology. Thanks to this, even after a dozen minutes of recharging, you will have enough energy for the next few hours of using the phone, and in about an hour you will have a fully charged battery.
You don't have to worry about the charger. The smartphone comes with a corresponding 33W model. As a reminder, Xiaomi Mi 10T Pro and Mi 10T have the same 5000 mAh batteries. The battery of the Mi10 T Lite is slightly less impressive at only 4820 mAh, but thanks to the lower power consumption of the chipset, you will not feel this difference at all.
We often buy a smartphone for more than one year, therefore, when choosing a model, one must look at the future. And today, for us, the future is associated with support for 5G technology. Perhaps justify now you cannot use it and do not feel its advantages, but when the justify moment comes, your smartphone should be ready for it.
Do you listen to music on your phone? Perhaps yes, and you do it with headphones. This is where the Hi-Res Audio feature comes in handy. And when you want to watch a movie without headphones, or show your family or friends some movies from your phone, you need a stereo sound system. And this is what every Mi 10T user gets.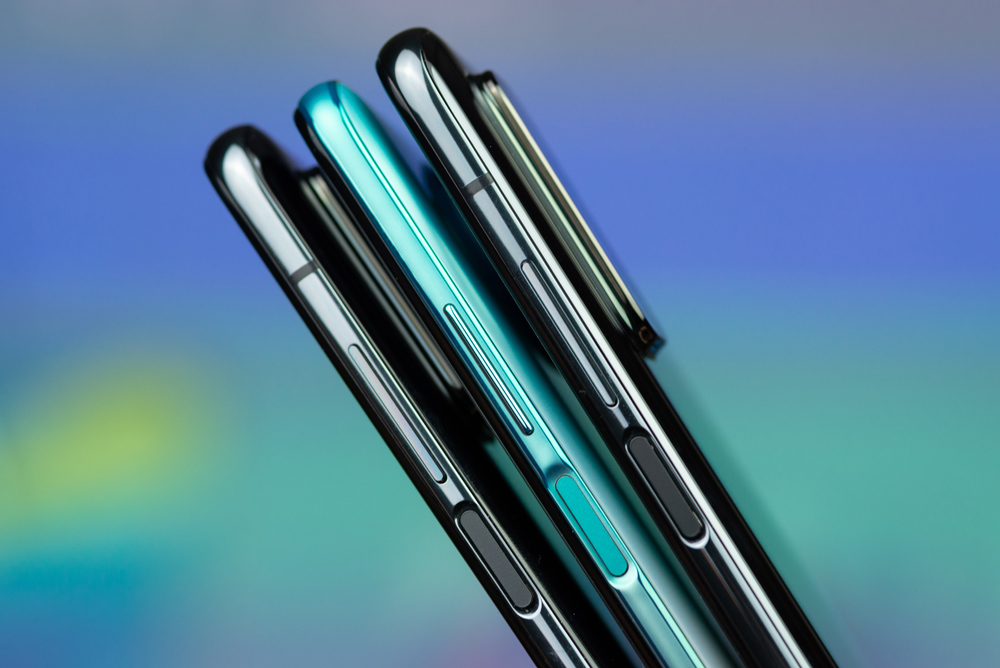 Where does your finger reach to turn on the phone when you take it in your hand? Of course, to the fingerprint scanner. For many, it is more convenient when this reader is built into the power button. Therefore, regardless of the model, each Xiaomi Mi10 T has a reader integrated with the power button located on the side of the case.
Finally, something that many people consider first. Let's talk about the OS. Of course, all devices have Android 10 installed (you can also expect an update to Android 11) with Xiaomi's own MIUI 12 shell. The shell itself is one of the most attractive and convenient on AndroidOS. It is rich in features, and now with a new control center that is much more convenient thanks to large icons, various groups of functions, and a pop-up menu.
Many will also appreciate the presence of the NFC module. This means that you have the option to use Google Pay for contactless payments.
However, each model wants to stand out with something. Let's see how.
You will only find this in Mi 10T Pro
It is clear that the Xiaomi Mi 10T Pro is the flagship device of this series, so it is equipped with every possible feature. I'm sure it was conceived as a device for the most demanding mobile photography buffs.
Only in Mi 10T Pro you will find a 108MP digital camera. While the main camera of the Mi 10 T "only" has 64 megapixels. In addition, the "senior" model received the best optical design of the main camera. Of course, there are critics who might doubt that optics play a role here. But my practice shows that sometimes it really matters.
Also, the Pro version received a larger amount of storage – 256 GB, while the "younger" ones have a maximum capacity of 128 GB. This is especially important when you consider that photographs taken with a 108 megapixel camera are always "heavier" than the ones taken with 64 megapixels.
Also, don't forget that the Xiaomi Mi 10T and Mi 10T Pro are powered by the mighty Qualcomm Snapdragon 865 processor.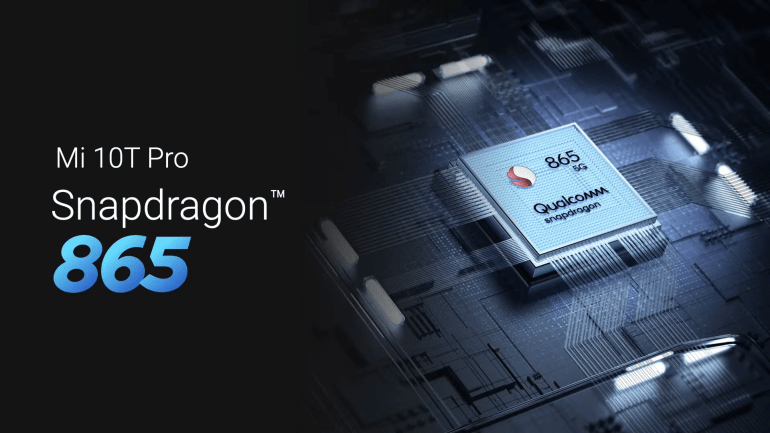 Basically, that's all that distinguishes the Pro version. Well, and perhaps an additional blue case to make it stand out from the crowd.
And if we compare the Pro and Xiaomi Mi 10T versions, then here's what they have:
6.67" 2400 x 1080 bjustify IPS screen with DCI-P3 colors, HDR10 adaptive refresh and 114Hz refresh rate
materials: Gorilla 5 glass and aluminum frame
extremely efficient Qualcomm Snapdragon 865 chipset
8 GB of RAM (but the Mi10 T also has a 6 GB version)
battery with a capacity of 5000 mAh
infrared port and Wi-Fi 6 support
macro camera, ultra wide-angle camera and built-in camera for self-portraits
You will only find this in Mi 10T Lite
In the case of the Lite version, another module with cameras immediately catches the eye. Here it is centered and rounded. Of course, such a camera module is hard to miss. It would be interesting to find out from the company's engineers why they chose this particular module. By the way, it contains the same main camera as the Mi10 T, so 64 megapixels.
However, the ultra-wide-angle camera here has a lower resolution, and in addition to the macro camera there is also a depth sensor. The resolution of the front-facing camera has also been reduced from 20 to 16 megapixels, and the camera itself has moved from the corner of the display to the center.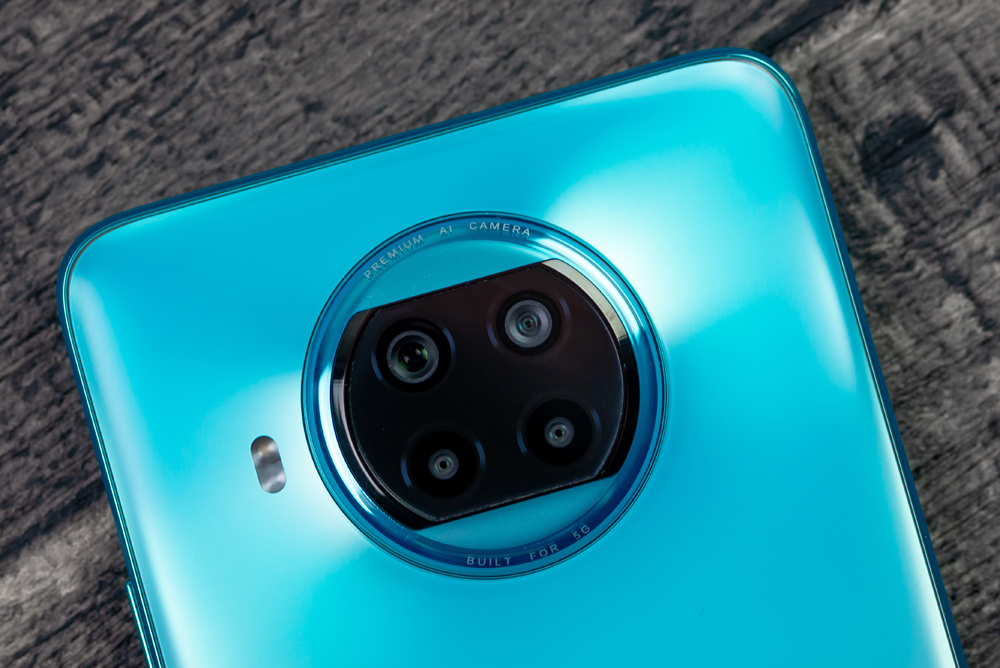 When using the Mi 10T Lite for work or play, you shouldn't have any performance issues as the Qualcomm Snapdragon 750G chipset is fast enough. And yet, if you expect high performance in the most demanding apps and games, then Lite might be a tad weak for you.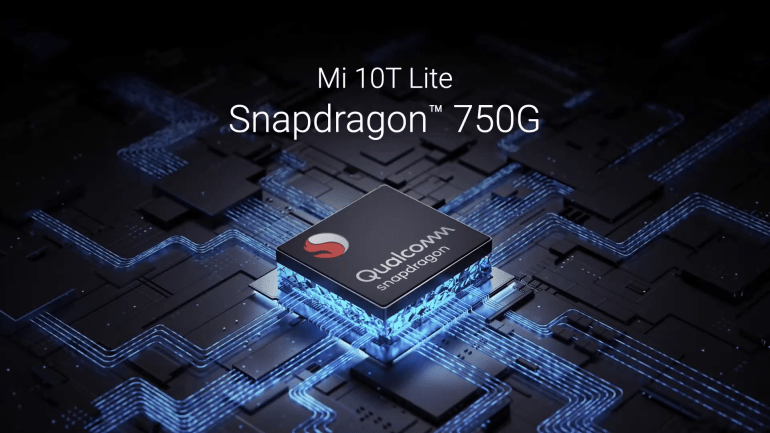 As we already mentioned speaking about the differences between the models, the built-in battery of the Lite also has a lower capacity. Instead of 5000 mAh, there is a 4820 mAh battery. However, I'm sure most users simply won't feel the difference.
In the case of other manufacturers, we are used to the fact that Lite versions often have a lot of issues. They are mostly made of low-quality materials, with the worst display parameters, and this is immediately evident, since it is the screen and the case that make the first impression on us. Meanwhile, Xiaomi has made sure that even the Mi 10T Lite version can be called a high-end device. Yes, the case is still made of plastic, but of high quality. Some people might not like this, but the manufacturer managed to neutralize this aspect with a wonderful 120 Hz screen. It's incredible for a mid-range smartphone for less than $350 to have such a high-quality display.
Xiaomi Mi 10T Lite also has a version with 64GB of internal storage, which is much less than the 128GB version. Choose whatever suits you best.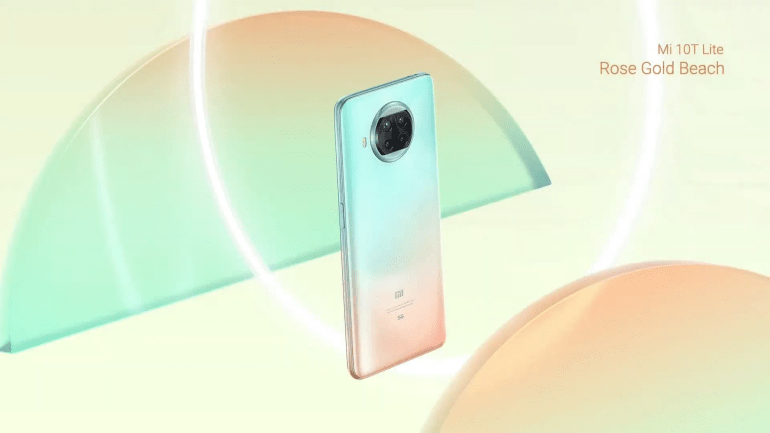 To sweeten the deal, only the Xiaomi Mi 10T Lite model has a golden model. For some, this may be an advantage.
Don't look for these features in the Xiaomi Mi10 T series
But there are also some features missing in the entire Xiaomi Mi 10T series. Although, they mainly explain the lower price of these devices compared to competitors.
AMOLED is not only the name of the technology used in displays, it is also synonymous with the best picture quality on mobile devices. And yet Xiaomi has abandoned it in the Mi 10T series. The reason is obvious: otherwise it would be difficult to implement high frequency update without raising the price.
Will you regret it? If you read the reviews of Xiaomi experts and fans, you understand that it's no tragedy. Most users of each version of Mi 10T unanimously declare that the IPS LCD panels installed here are among the best in this price category. And everything works so well that they quickly forgot that it's not AMOLED screen at all. Let's take their word for it and hope that this is exactly the case.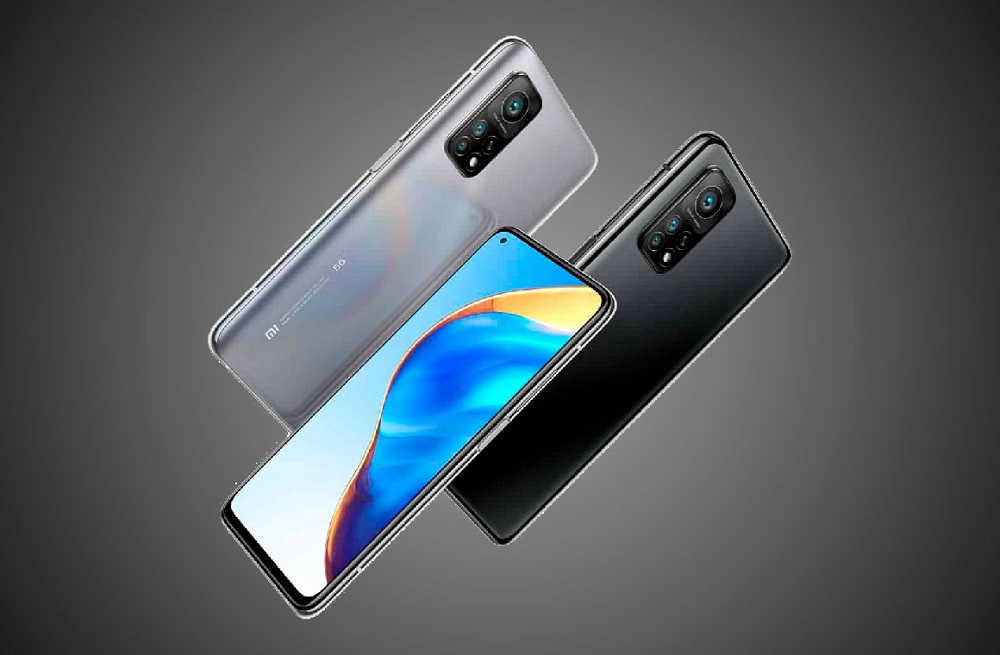 There are two more disadvantages that may be more painful. First of all, there is no wireless charging in the Mi 10T series. There is "only" fast charging. Someone will say that this is not a very big drawback. I both agree and disagree with them. The presence of wireless charging has recently become a standard, especially when it comes to a flagship smartphone.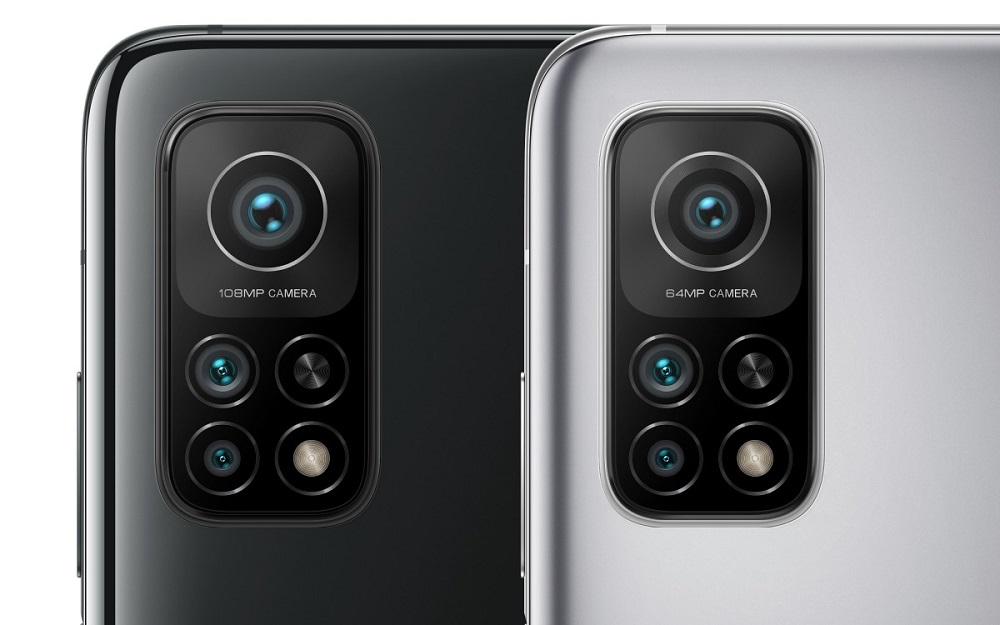 Finally, the Xiaomi Mi 10T Pro and Mi 10T don't actually have a memory card slot, so you'll have to settle for onboard storage. But it is here up to 256 GB, and this is quite enough for saving files, photos and videos, games and the like.
Xiaomi Mi 10T Lite still offers the opportunity to insert a microSD memory card, but we will have to sacrifice one SIM card, which isn't great. 64 GB of memory is not enough, so you need to choose.
108 MP vs 64 MP: is there a difference in pixels?
I am sure that many of you are interested in the answer to this question. If you read the article carefully, you probably already realized that there are differences between the versions, and many of them. However, this does not mean that you will see them directly on the photos, as much depends on your photography skills and the environment.
However, there are differences, so we need to talk about them. Now I will try to explain them. And you can feel it in more difficult shooting conditions and make the justify choice. So, first things first:
the 108MP sensor is larger than the 64MP sensor, which means that despite the higher pixel density, the 108MP sensor will give better image quality in more difficult conditions, especially when looking at images after pixel binning, i.e. 27MP in Mi 10T Pro versus 16 megapixels in the Mi 10T;
the best optics in the 108MP camera can be seen when photographing high-contrast scenes and against light;
photos with a full sensor resolution in the case of 108 megapixels give more chances for interesting zoom than with a 64 megapixel camera, especially when we use the RAW mode in these phones;
and finally, the issue of software, but not the interface, and what the user does not see. This is saving photos in JPG files. Its optimization makes a difference in favor of a more expensive phone, albeit a rather minor one. It is better to notice them not between phones with different resolutions of the main camera, but between those that have the same cameras located in different ways, for example, Mi 10T and Mi 10T Lite.
However, if we consider the photographic differences between the Mi 10T models, then these differences in the other cameras seem to be more significant. This primarily concerns the ultra-wide-angle module. In Mi 10T Lite, it will be weaker than in the other two models.
144Hz vs 120Hz screens: a difference you shouldn't see
Finally, the cherry on top. Let's look at the refresh rate of the screens of the Mi 10T series smartphones. All phones in this series offer a high-frequency mode, which is also adaptive, so it adapts to the type of content displayed.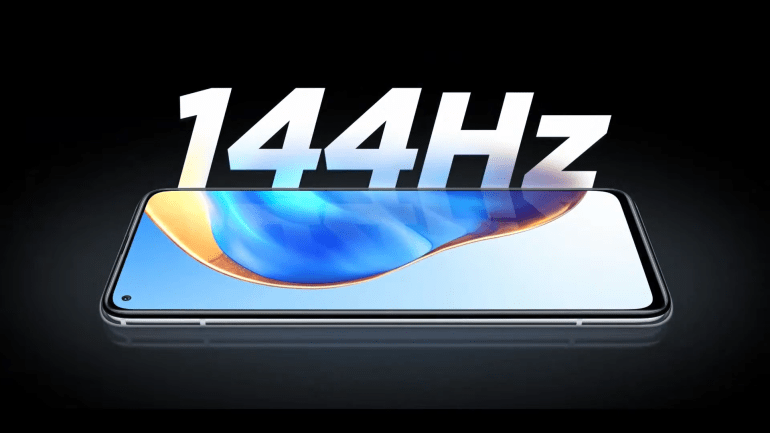 The Xiaomi Mi 10T Pro offers 144Hz refresh rate, while the Mi 10T and Mi 10T Lite offer 120Hz refresh rate. By far, 144Hz is now the absolute pinnacle and best solution for sensitive eyes. However, 120Hz screens guarantee a very good experience too. After all, that's double the 60Hz we've been getting used to for years. If, instead of 120 Hz, the screens of Mi 10T and Mi 10T Lite had 90 Hz, then we could talk about dramatic differences.
Therefore, you may not notice the difference between the models. This does not mean that it is impossible to see it, because each of us has different sensitivity. If you notice a difference in color quality between models, the refresh rate will matter to you too. From my own experience, I hardly noticed it, except that the playback was slower in Mi 10T Lite, but this may be the processor's fault. You should only remember that for comparison it is better to set it to the maximum values.
Who needs which Mi 10T?
We have completed a comparison of three models of arguably the best Xiaomi series of this year, i.e. Mi 10T Pro, Mi 10T and Mi 10T Lite. And I will honestly tell you that I hoped that at the end the differences would directly point to the clear winner. But that didn't quite happen.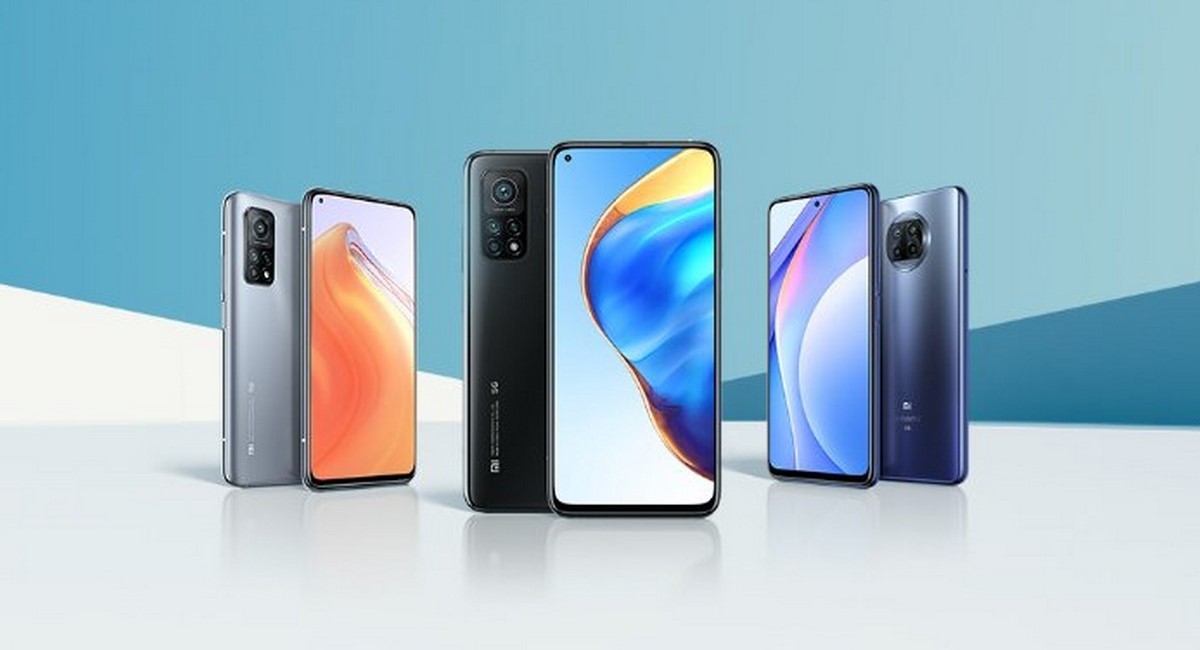 The fact is that the entire Xiaomi Mi 10T series are quite successful smartphones that can be viewed as an attractive present. The price ranges from $340 to $500 depending on the option chosen.
Still, I decided to summarize a little, which should help you make a justify choice.
Xiaomi Mi 10T Pro is a smartphone for those
who want to make high quality photos;
who need a very efficient chipset and the highest possible on-board memory in the series;
want a screen with the highest possible 144 Hz refresh rate;
want fast charging and an efficient battery.
Xiaomi Mi 10T is a smartphone for those
who want to take very good photos but prefer to have their smartphone do most of the heavy lifting;
who want a mobile device that can be called a flagship, but not necessarily in terms of price;
want the same screen as the Mi 10T Pro.
Xiaomi Mi 10T Lite is a smartphone for those
who want to be able to expand storage, especially in the cheaper 64GB options;
who want a very good display with a 120 Hz refresh rate;
who expect performance that provides comfort of use, rather than better benchmark results;
Who want fast charging and a powerful battery.
Let's sum up
Buying a smartphone is always a very difficult and responsible business, and in the case of the Xiaomi Mi 10T series, it is also confusing. Perhaps my advice will help you make the justify choice. We wish you happy shopping. Hope you enjoy using your smartphones!
Where to buy:
Subscribe to our accounts: