According to published photos, Ukraine has received Fennek 4×4 armored reconnaissance vehicles from Germany or the Netherlands. Today, we're going to talk about these armored vehicles.
The Armed Forces of Ukraine have received Fennek reconnaissance vehicles, which are produced jointly by Germany and the Netherlands. This became known quite recently, and it is good news for all of us. It is interesting that the armored vehicles are equipped with special reconnaissance equipment. We decided to find out in more detail what kind of vehicle it is and how it will benefit our soldiers at the front line.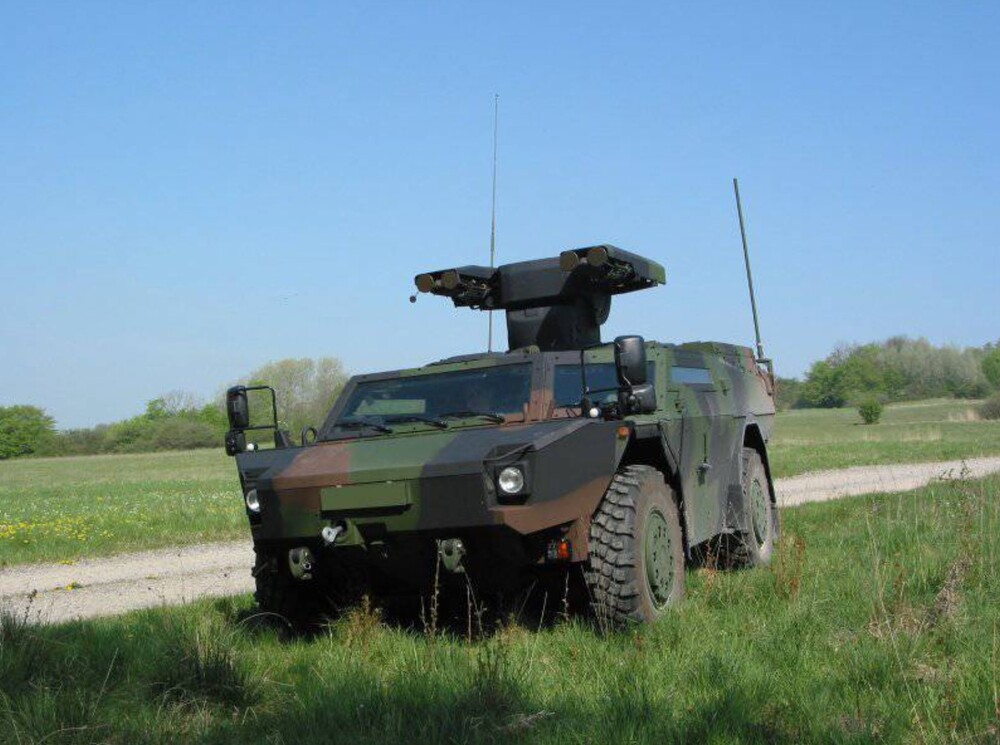 Read also: Weapons of Ukrainian Victory: German Gepard Self-Propelled AA Gun
History of creation and mission of the Fennek reconnaissance vehicle
The Fennek armored reconnaissance vehicle was developed jointly by the Dutch SP Aerospace and the German Krauss-Maffei Wegmann. The vehicle was named "Fennek" after a miniature fox that lives in the deserts of North Africa and is characterized by agility, excellent hearing and developed night vision. The main role of Fennek armored vehicles is reconnaissance.
The vehicle is equipped with a retractable mast mounted at the rear of the body on the left side, which has a sensor head containing a thermal imaging camera, a daytime camera and a laser rangefinder. Thanks to this vehicle, the reconnaissance group is able to operate independently for five days. The armor and protection against radiological, bacteriological and chemical threats (RBC) ensure optimal safety of the crew. The Fennek armored vehicle can be transported by rail, truck or ship, which allows for rapid expansion of its area of application.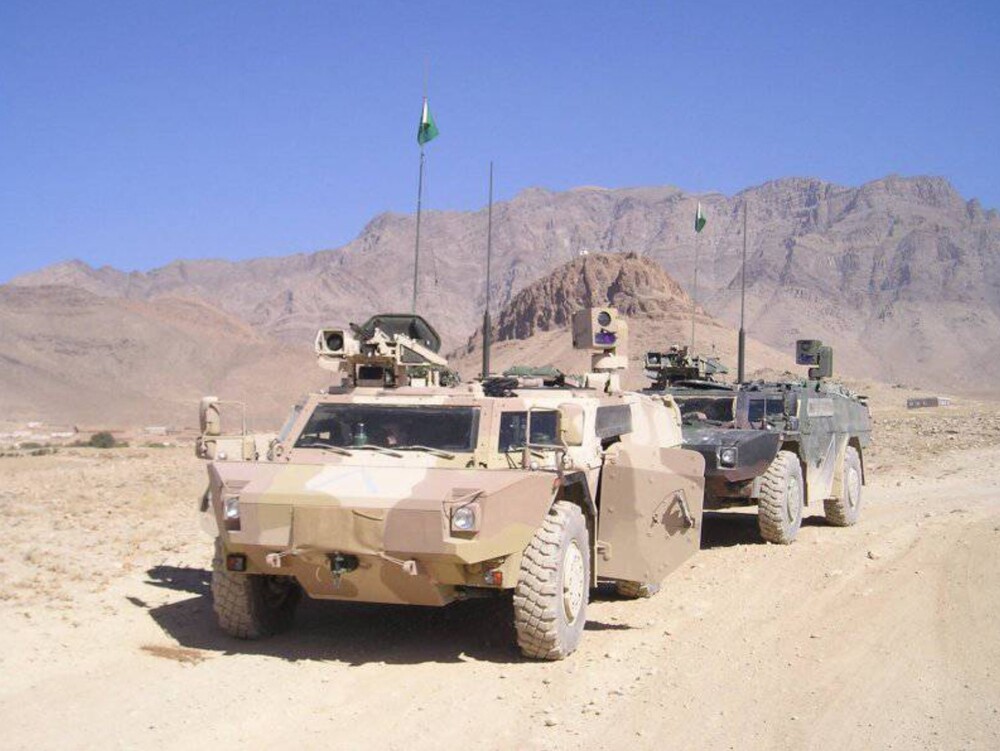 By the end of 1998, five prototypes had been built: in addition to the main model, two more for the German Army and two for the Royal Netherlands Army. At the end of 2001, the Dutch Ministry of Defense announced a contract worth about 500 million euros for the supply of 612 Fennek reconnaissance vehicles for the armies of Germany and the Netherlands, 2/3 of which were intended for the Netherlands and the rest for Germany. The first vehicles were delivered in 2003, replacing Luchs armored reconnaissance vehicles in the German army and M113 in the Dutch army.
Read also: Weapon of Ukrainian Victory: German Self-Propelled Howitzer Boxer RCH 155
The main variants of the Fennek KMW
Several modifications of Fennek armored multipurpose vehicles were produced. Each variant had its own purpose and differences. Let's take a closer look. In total, there are eight main variants of the Fennek KMW.
Fennek reconnaissance vehicle. German abbreviation – BAA
Combat missions: reconnaissance. Motto: "See everything without being seen". Due to its low height and characteristics that provide extremely low visibility in the infrared and radar range, as well as low noise, it optimally meets the requirements of reconnaissance operations behind enemy lines.
Features: a remote unit up to 3.30 m in height, equipped with a thermal imager sensor, a CCD daytime vision camera and a laser rangefinder.
The tripod mounted unit can be tilted sideways and can also be mounted up to 40 meters away from the machine (switching and control via CAM cable). The BAA can identify and track targets day and night from a long distance. Tracking and identification are provided by a hybrid navigation system (GPS and inertial processing unit IRE), a laser rangefinder and a control unit. The coordinates of objects are processed by the system control unit and automatically displayed on a digital map of the area.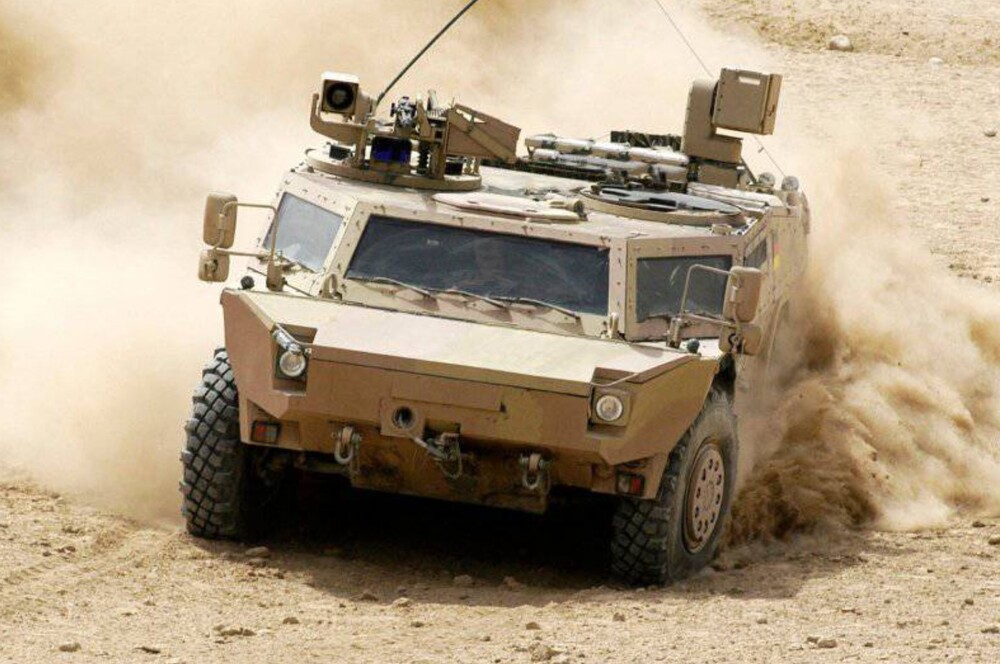 German troops use the Weapons Command and Control System (FueWES), a universal interface that allows the use of alternative hardware and software capabilities of individual countries (NATO).
It can also be equipped with the following systems: ground vibration sensor (BSA), radiation monitoring equipment, mini-UAV (Aladin) for aerial reconnaissance, remote mobile sensor systems (MoSeS).
Fennek – missile transporter
This armored vehicle is equipped with anti-tank guided missiles. For quick deployment, three guided missiles are transported outside the hull, while two more missiles and a launch ramp are located in the crew compartment.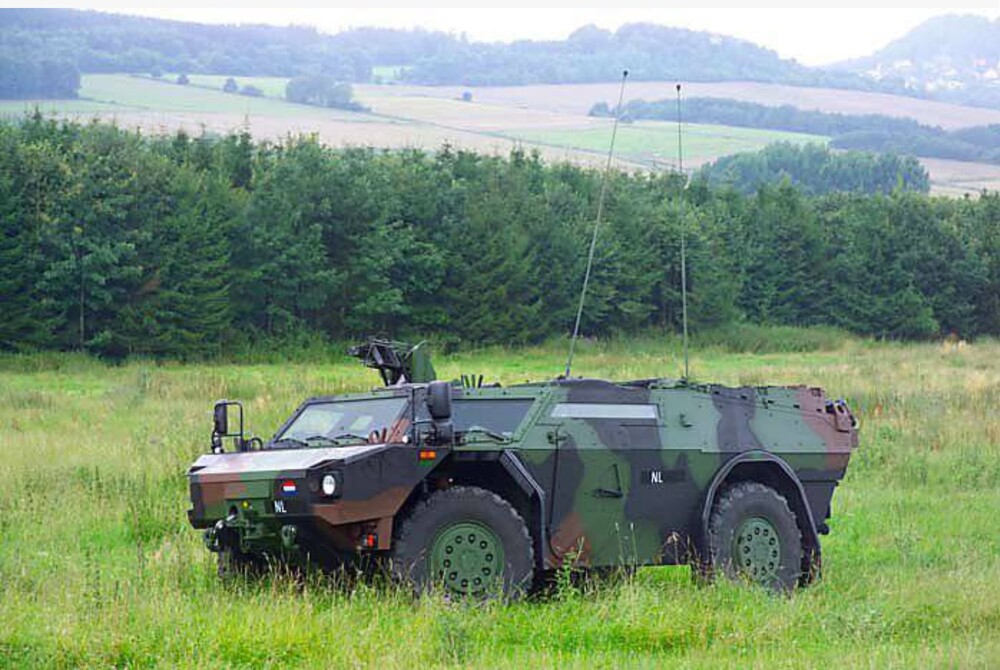 The Dutch MRat version (medium-range ATGM) has a quick-deployable TOW, with three missiles also located outside the hull and two more in the crew compartment.
Read also: Weapons of Ukrainian Victory: Leopard 2 Main Battle Tank
Fennek command and control machine
The combat command and control vehicle and multifunctional variant for the Dutch AD (General Services) forces has a universal application. In place of the surveillance and reconnaissance equipment, it has equipment and facilities for use in various missions. Engineer units in Germany and the Netherlands received the first vehicles of this variant in 2005.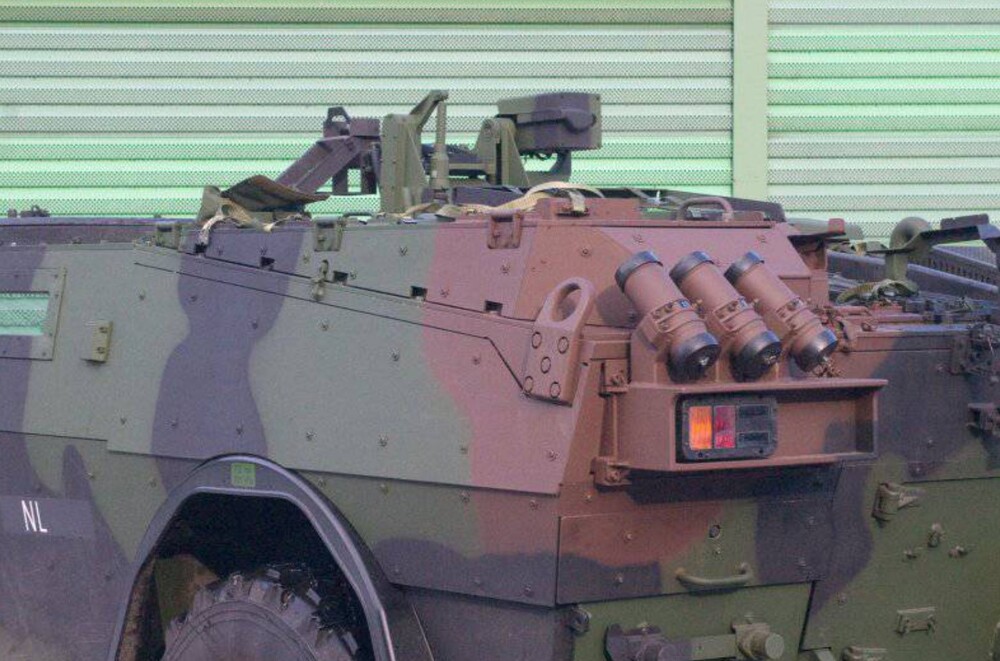 Fennek variant for reconnaissance and targeting for artillery
It was the first vehicle of the Fennek family to be produced in the version of an artillery observer to test the platform's capabilities. Since 2004, this system has been used with great success by the Bundeswehr in the ISAF mission in Afghanistan. A characteristic feature of this vehicle is a boosted navigation system that allows for very high accuracy in terms of target location in terms of height and azimuth.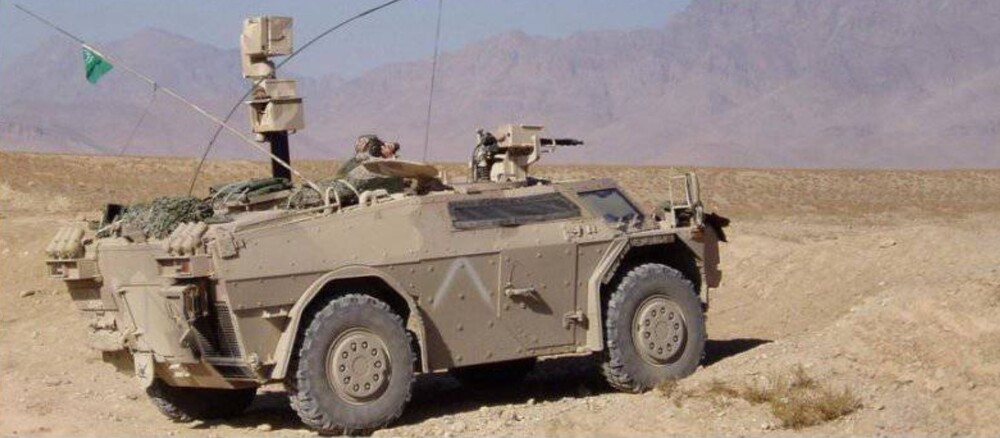 The targeting and the information received are transmitted to the EAGLE II artillery fire guidance system and to the artillery fire support officer. The FueWES ADLER II Fennek system monitors and makes the necessary corrections. The artillery observer has an electronic map of the territory for orientation.
Read also: Weapons of Ukrainian Victory: Iris-T SLM for Ukraine from Germany
Fennek – JFST (Joint Fire Support Team)
For the German Bundeswehr, KMW has delivered a two-vehicle Fennek JFST variant consisting of an artillery observer and a forward airborne observer (FOA). The JFST has extremely powerful new generation sensors with a very wide range, an additional channel for voice and data communication (radio channel) with the Air Force and Navy. The laser pointer can also perform target illumination for the Air Force.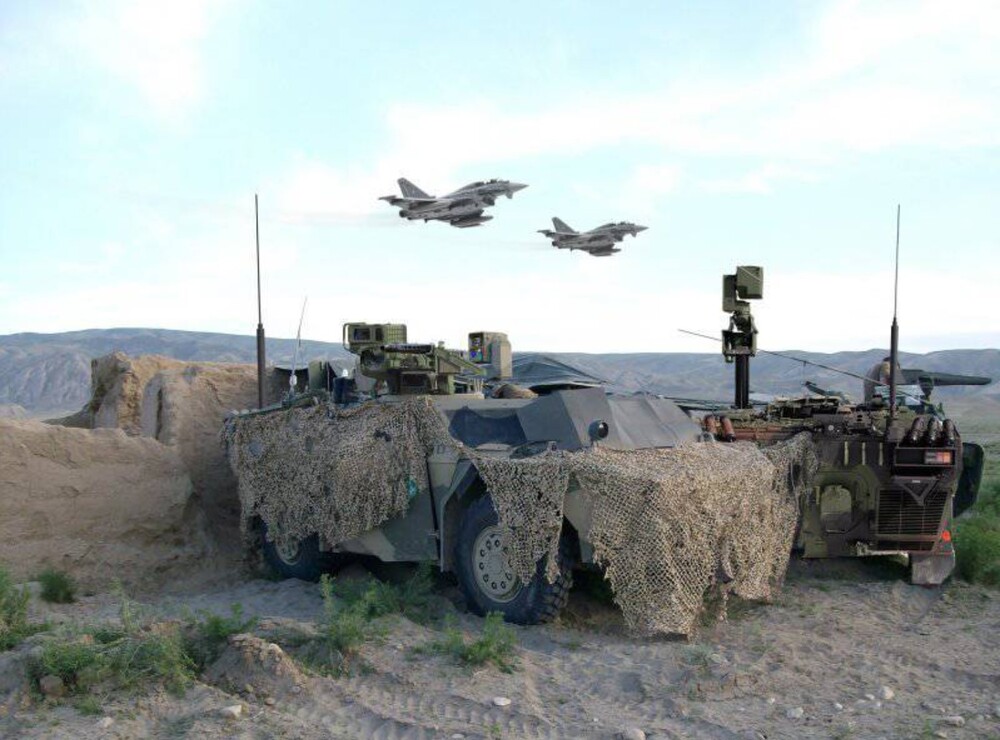 Fennek – Pioner (engineering machine)
In this version, the Fennek armored vehicle is used primarily for reconnaissance and reconnaissance. Users can take advantage of the vehicle's virtually silent movement, high mobility, wide protection, self-defense capability, high level of autonomy, and various equipment.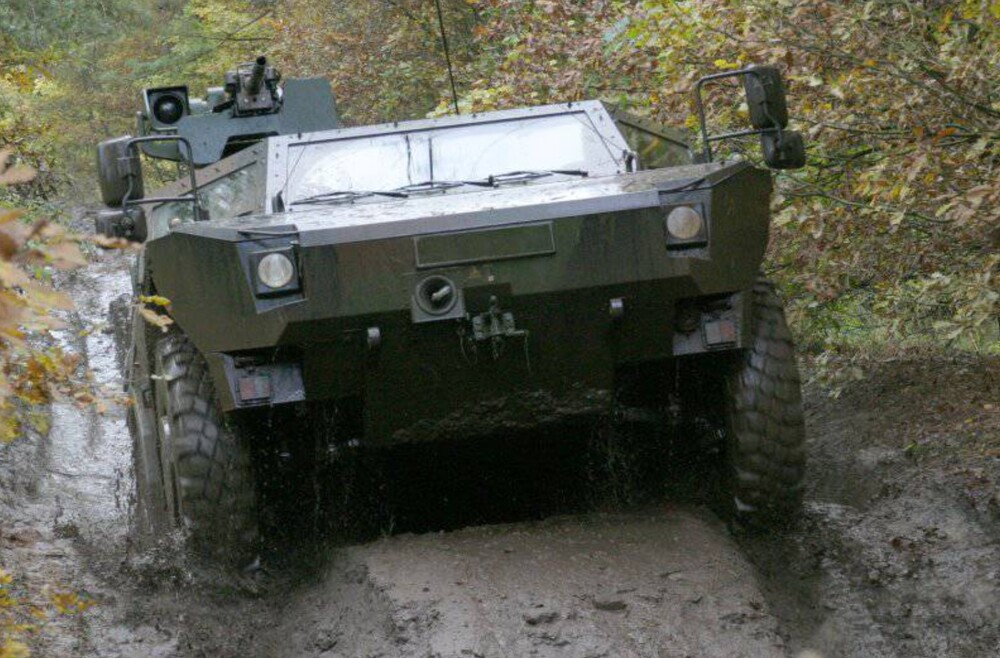 Fennek – SWP (platform for Stinger)
A modern mobile air defense system. This variant (SWP) has a launcher with four Stinger missiles for medium-range air defense. This vehicle is self-sufficient as a mobile air defense system and can be integrated into a ground-based air defense system.

Fennek-TACP
Air Force tactical support vehicle. This variant is used as part of the tactical command and control team of the strike air force. The crew is responsible for targeting and guiding tactical aircraft against ground targets.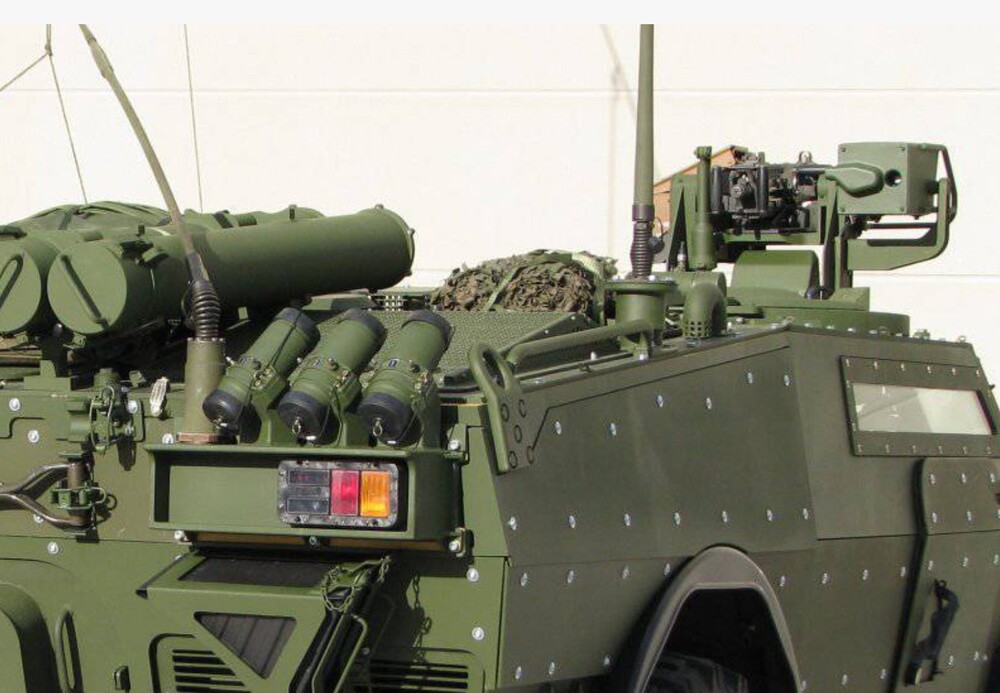 Model Fennek 2
Operations in asymmetric scenarios require vehicles with increased mobility and excellent protection. The Fennek 2 family meets these requirements with a revolutionary drive concept. The front and rear axles are equipped with two independent electronically controlled motors. This not only provides additional protection for vital components, but also allows for scalable space between the motors, so that a modular concept can be applied.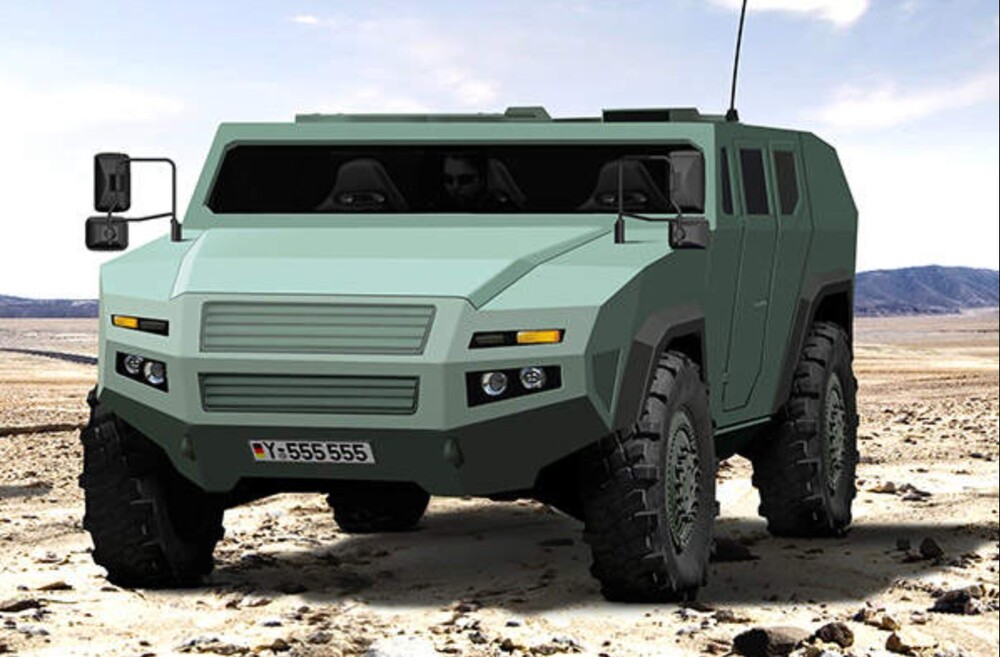 From a 4×4 chassis, the vehicle was upgraded to a 6×6 chassis with different modules for specific missions. The Fennek 2 family has a large number of identical components, which significantly reduces the logistics burden. And the large useful volume of the Fennek 2 makes it possible to integrate a variety of equipment.
Read also: Weapons of Ukrainian victory: French Crotale SAM
Design and protection of the Fennek armored reconnaissance vehicle
But we are interested in the Fennek armored reconnaissance vehicle, so let's take a closer look at it.
The Fennek hull provides a flexible armor protection concept and is a typical all-welded aluminum structure with additional armor modules that provide protection against 7.62 mm small arms fire and shell fragments. The combat compartment is also protected against mines and explosive devices. The Fennek is operated by a three-person crew consisting of a commander, a driver and a radio operator/observer. The driver's seat is located in the front of the vehicle with excellent visibility through three large bulletproof windows. The convenient location of the windshield and side windows, as well as the seat, which is pushed far forward, provide the driver with a viewing angle of more than 180°. In the reconnaissance configuration, the rear of the vehicle has seats for the commander and observer radioman. There is also plenty of space for the necessary onboard equipment and rations.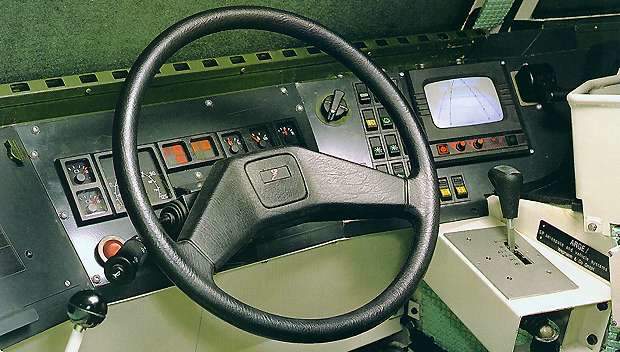 The commander's and radio operator/observer's stations are equipped with appropriate seats. They have been optimized to meet ergonomic requirements and are licensed in accordance with German traffic regulations. The seat height can be adjusted by means of an electric motor, allowing for observation both under armor and from the hatch. In addition, the radioman/observer seat can be rotated 360° and the commander's seat can be rotated ±45°.
In the event of a sudden danger, the observer can activate the quick descent mechanism and descend into the combat compartment in a few seconds. During rest, the seat can be transformed to a comfortable position and relax.
Read also: Weapons of Ukrainian victory: ATGM Stugna-P – Russian tanks are in trouble
Fennek engine and mobility
The engine compartment is located in the rear of the Fennek, and the power supply as a single unit can be removed from the vehicle, allowing for on-site replacement. The advantages of Fennek lie in its high mobility on and off-road, which is primarily the result of the use of modern engine technology that combines the latest advances. The Fennek is equipped with a 6-cylinder intercooled and turbocharged Deutz BF6M 2013C diesel engine with an output of 240 hp, combined with a six-speed automatic transmission with torque converter and lock-up. The powertrain is equipped with a fully automatic transmission and a transfer case. The engine complies with the exhaust emission values specified by Euronorm III. Four-wheel drive and a limited-slip differential are standard equipment.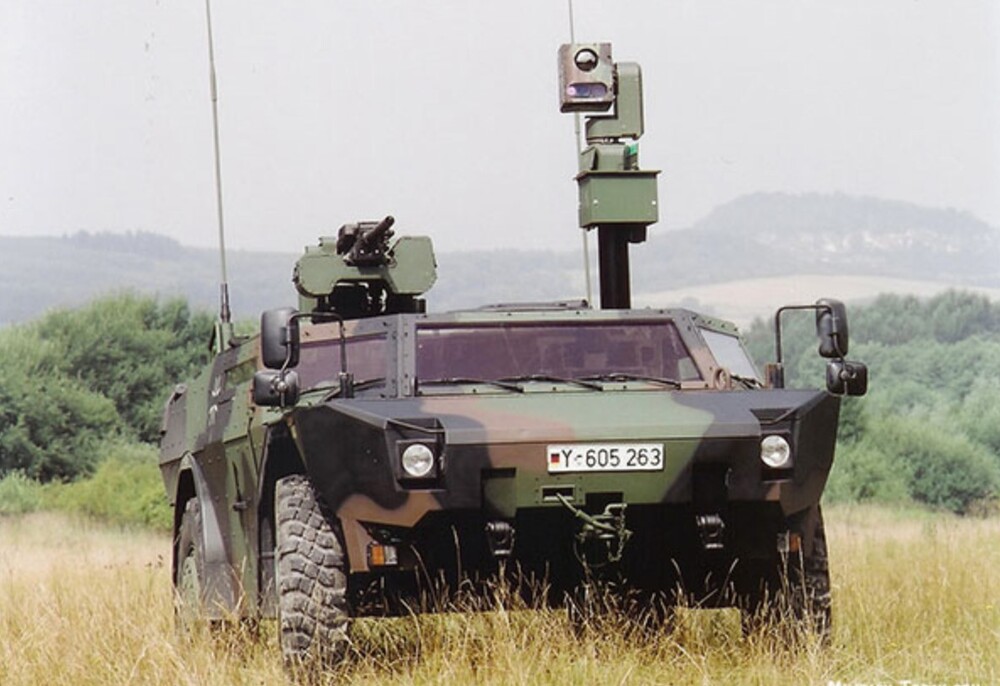 The H transmission layout provides a very low profile, with power being transmitted to the wheel gears via angular gearboxes. Fennek can travel at a maximum highway speed of 112 km/h with a maximum range of 1000 km. The vehicle is capable of overcoming 60% of front and 35% of side slopes, and its turning radius of less than 13.0 m and a muddy terrain of more than 1 m further ensure exceptional mobility on rough terrain. Fennek is also equipped with a tire pressure control system that allows the driver to adjust the tire pressure while driving according to the terrain and situation. The stability of the body and the passability to a depth of more than 1 m further ensure the vehicle's extraordinary all-terrain capability.
Read also: All about the General Atomics MQ-9 Reaper
Armament of the Fennek armored vehicle
For self-defense, the Fennek armored reconnaissance vehicle is equipped with weapons that can operate under armor and CBRN protection. Depending on the configuration, the Fennek can be equipped with a 12.7 mm Browning M2 machine gun or a 7.62 mm Rheinmetall MG-3.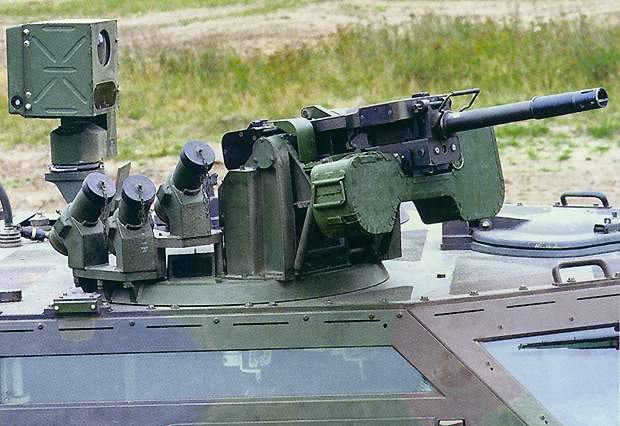 Additionally, a 40-mm HK GMG grenade launcher (32 rounds) can be installed. The sighting system consists of a PERI Z 17 periscope, which is currently in service with modern infantry fighting vehicles. Alternatively, the periscope can be upgraded with additional plug-ins such as an image intensifier.
Read also: Weapons of Ukrainian Victory: ACMAT Bastion armored personnel carrier
Basic and supplementary equipment
Standard Fennek equipment includes an engine compartment fire detection and extinguishing system, heating and cooling system, and a bulletproof window cleaning/wiping system. A wide range of additional equipment can be installed, including an NBC system, various communication systems and two water cannons, which provides the vehicle with amphibious capabilities. An EOD protection system and air conditioning system is available for the entire crew compartment. The Fennek is also equipped with special exhaust pipes to minimize IR signature and fire warning and fire extinguishing systems with automatic and manual release in the power compartment to protect the crew.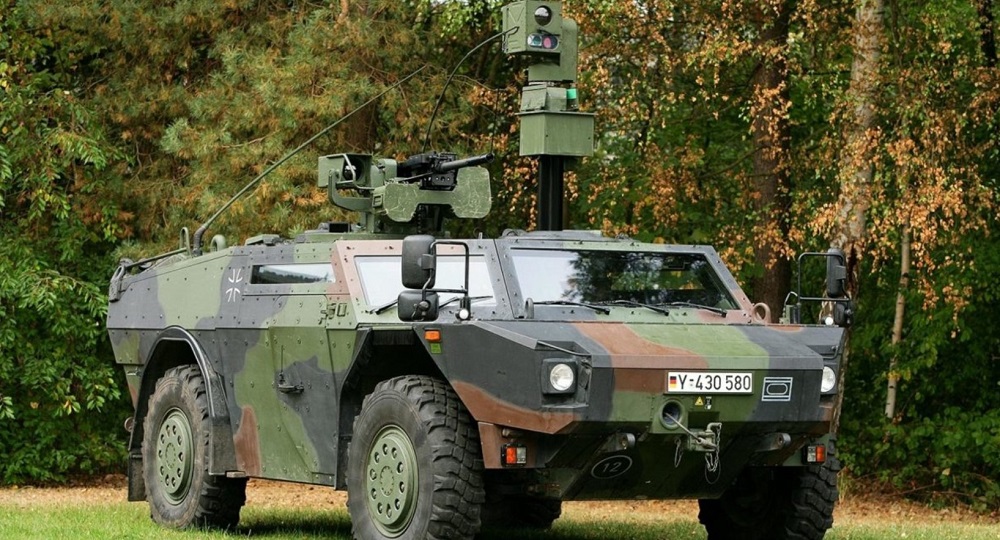 The main elements of the equipment at the commander's and radioman/observer's positions include observation and reconnaissance equipment, command and control equipment, a central system control panel, an electric or mechanical firing unit with a night sight, and a short and ultra-short wave radio system. Crew members communicate via an intercom system. A rearview camera mounted in the rear of the vehicle and a monitor integrated into the dashboard provide the driver with the necessary assistance to quickly maneuver the vehicle and evade threats. The use of image-enhancing goggles makes it easier for the driver to drive safely and accurately, even at night. The control and display concept has been designed to meet ergonomic requirements, making it easy for the driver to operate a large number of functions and systems. The warning and fire extinguishing system is automatically activated in the event of a fire. In an emergency, the driver can activate the fire extinguishing system in the engine compartment from his seat. In addition, Fennek is equipped with a cable winch for evacuation operations.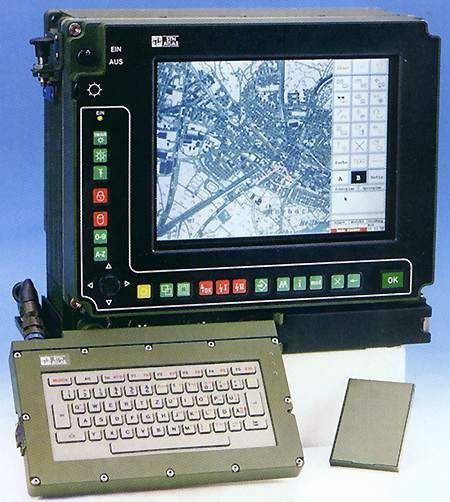 The command and control equipment (FuWES) integrates the reconnaissance vehicles into a single dedicated C3 communication network. FuWES consists of a Commander IV computer (integrated version) and includes a 15-inch touchscreen display and keyboard. To navigate in rough terrain, digitized maps are used, which show the vehicle's own position, the position of the target, as well as the current situation on the battlefield. This information is continuously updated between the vehicle and the command post via radio communications (VHF and HF radios). During the development of the systems, special emphasis was placed on universal interfaces so that alternative hardware and software could be used.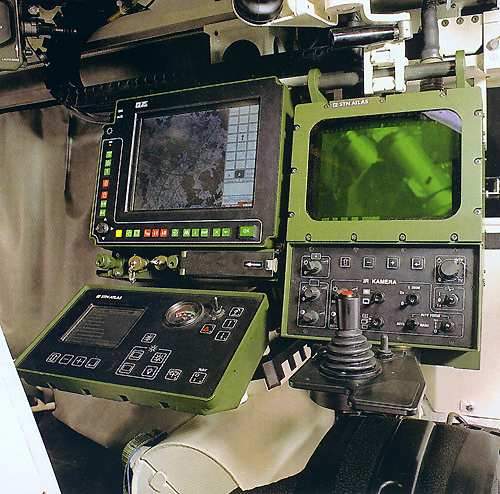 To ensure a high level of reconnaissance efficiency, Fennek is equipped with surveillance equipment consisting of a thermal imager, a CCD daytime vision camera and a laser rangefinder. The surveillance equipment is packaged in a sensor head mounted on a retractable mast. The position of the sensor head can be controlled by azimuth and angle and can be raised to a height of 1.5 m above the roof of the machine, i.e. 3.29 m above the ground. For observation from a concealed position, the sensor head can be mounted on a tripod in an open area for "remote control" up to 40 meters from the machine. At the same time, control can be performed directly from the machine. The use of a hybrid navigation system consisting of an inertial reference system and a GPS (global positioning system) allows the machine to determine its own position and direction of movement with high accuracy. Targets are captured using a laser rangefinder, as well as direct-view azimuth and angle measurement tools for a specific target. Thus, the navigation system can accurately determine the coordinates of objects on the ground and targets.
Read also: Weapons of Ukrainian Victory: Aspide Anti-Aircraft Missile System
Technical characteristics of Fennek
Dimensions: length 5.58 m; width 2.55 m; height 2.29 m
Armor: protection against 7.62 mm armor-piercing rounds and armor-piercing mines. The vehicle can be equipped with additional armor to protect against 7.62 mm Dragunov sniper rifle
Armament: 12.7 mm Browning M2 machine gun or 7.62 mm Rheinmetall MG-3. Additionally, a 40-mm HK GMG grenade launcher can be installed. There is also a modification with a Stinger
Weight: 11 tons in combat condition
Top speed: up to 112 km/h
Operating range: 1000 km on highway and 460 km on rough terrain
Capacity: 3 crew members (driver, commander and radio operator/observer)
Additional equipment: a set of sensors, telescopic mast, GPS, tactical command and control system, HF and VHF radio systems, CCD daytime vision camera, laser rangefinder.
I am confident that such reliable and protected equipment is essential for our defenders on the front line. That is why we are sincerely grateful to our Western partners, in particular Germany and the Netherlands, for their support and supply of modern military equipment.
We believe in our defenders. The invaders will not escape from retribution. Death to the enemies! Glory to the Armed Forces! Glory to Ukraine!
Read also: