The UK is shipping the latest Starstreak MPADS to the Armed Forces of Ukraine. Today are going to talk about this modern weapon.
Now it has become completely clear that the UK is sending Starstreak missiles to Ukraine, thereby increasing assistance to our country after russian invasion. The government of the country and the Minister of Defense of Great Britain Ben Wallace were struck by terrible atrocities done the army of invaders from russia on the territory of Ukraine, the terrible bombing and shelling of civilian areas of our cities and villages. Thousands of Ukrainians suffer every day from airstrikes, cruise missiles and artillery shells. But we will stand, we will win. Of course, with the help of ultra-modern weapons from our Western partners, this will be easier and faster. So, we will make use of the latest Starstreak MPADS.
The Minister of Defense of Great Britain explained that the original commitment was to supply 2,000 anti-tank weapons, but that has changed. Russia's 'indiscriminate and murderous' behavior has caused the UK to increase support for our Armed Forces. And modern Starstreak MPADS will be of great help in the fight against the enemy.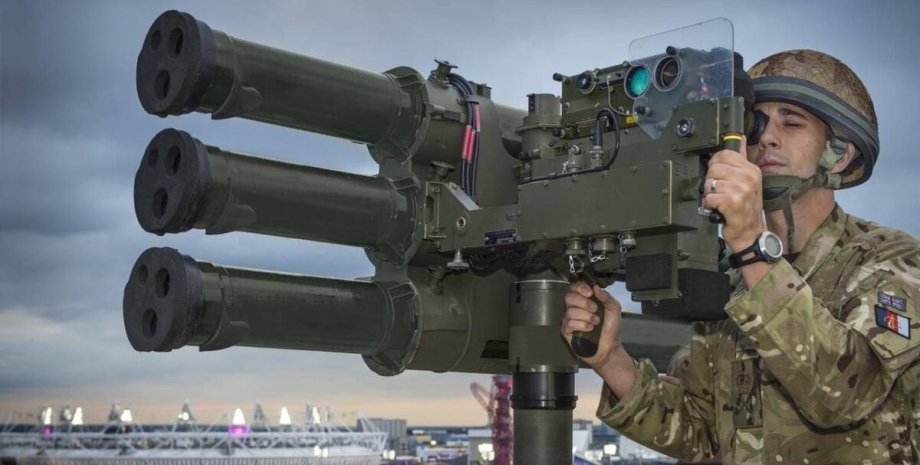 Wallace noted that the first Ukrainian soldiers have already received appropriate training and are now ready to use Starstreak. He also added that Britain 'does more than anyone else' to help Ukraine.
'One of the biggest problems is that the more you improve weapon systems, the more training you need to use them, so now, the focus should be on helping Ukrainians find Russian or Soviet equipment which they are well acquainted with, or restore what they already have. Simply providing modern British tanks is not really going to work,' added the Minister of Defense of Great Britain.
What exacltly are the Starstreak guided missiles that could be part of future deliveries to Ukraine? Here is everything you need to know about them.
Read also: Weapons of Ukrainian victory: FIM-92 Stinger MPADS
What are Starstreak missiles?
Starstreak is a British man-portable anti-aircraft missile system designed to destroy enemy helicopters and aircraft. This man-portable air defense system (MANPADS or MPADS) was developed by Thales Air Defense based in Belfast.
The company itself positions the missiles as 'designed to provide short-ranged air defense against conventional airborne threats such as helicopters and low-flying aircraft.'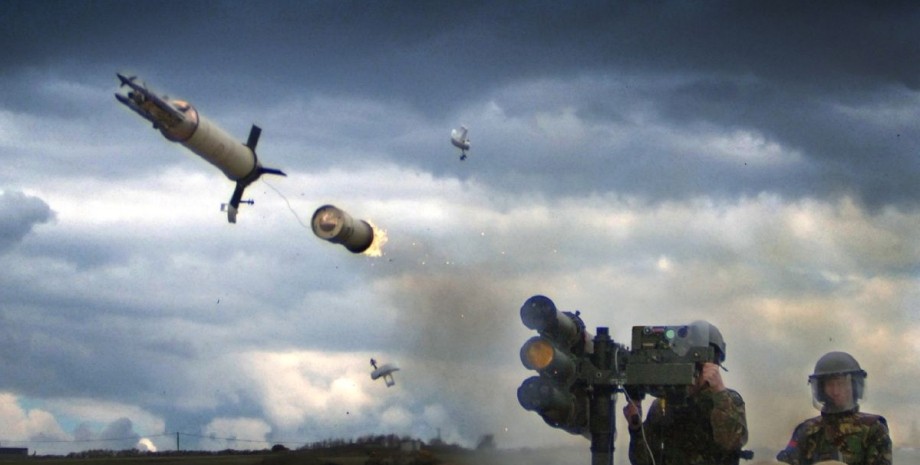 Starstreak is a 'truly versatile rocket' that can be launched from light land, sea and air platforms. That is, missiles can be launched from the shoulder, from a light salvo launcher or from a Stormer armored vehicle.
The missile travels at more than three times the speed of sound, uses a system of three projectiles similar to darts, allowing it to repeatedly hit a target.
The light 14 kg Starstreak missile has an operation range of more than 7 km, while Thales Air Defense claims that it is a high-precision weapon with very low hit error.
Read also: Invasion of Ukraine: Bayraktar TB2 strike UAV review
History of Starstreak High Velocity Missile
The first British portable anti-aircraft missile system designed to destroy helicopters and low-altitude aircraft was the Blowpipe MPADS, adopted by Her Majesty's Army in 1972. This portable air defense missile was used to counter targets, which were mainly considered helicopters and fighter jets of the Warsaw Pact armies, thus mostly Soviet.
Blowpipe was used by both Great Britain and Argentina during the 1982 Falklands conflict, albeit with limited success. Despite the fact that almost 100 missiles were fired, only two hits on the target were officially confirmed. Argentine troops shot down Harrier GR.3, and  Argentine Aermacchi MB.339 was shot down over Goose Green. That is, everyone understood that the Blowpipe MPADS does not work very effectively and something needs to be changed.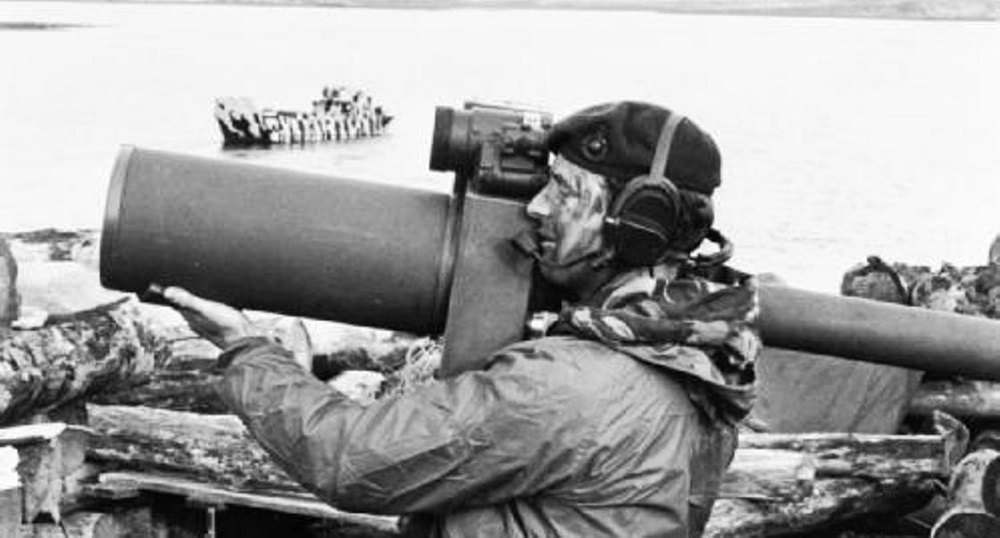 Thus began the history of Starstreak HVM. Development of the missile was initiated in 1984, when the British Army requested a new missile defense system in addition to the Rapier missile system. The British Ministry of Defense was hesitant to choose between the projects of two companies – Shorts and BAE.
BAE has proposed a Mach 4 speed missile called Thunderbolt. It was available in several versions – an eight-charge training launcher mounted on Stormer armoured vehicle, a round launcher and a four-charge launcher on a pedestal. Shorts, or rather Thales Air Defense, introduced a high-speed missile called Starstreak, which was able to hit targets at a distance of up to 4 km. In addition, it wa also available in several mounting options on the vehicle, on the shoulder and on the pedestal. The British Ministry of Defense was impressed by the capabilities of Starstreak and chose it to arm its Royal Troops. By the way, Thunderbolt has not been discarded either, but that's another story.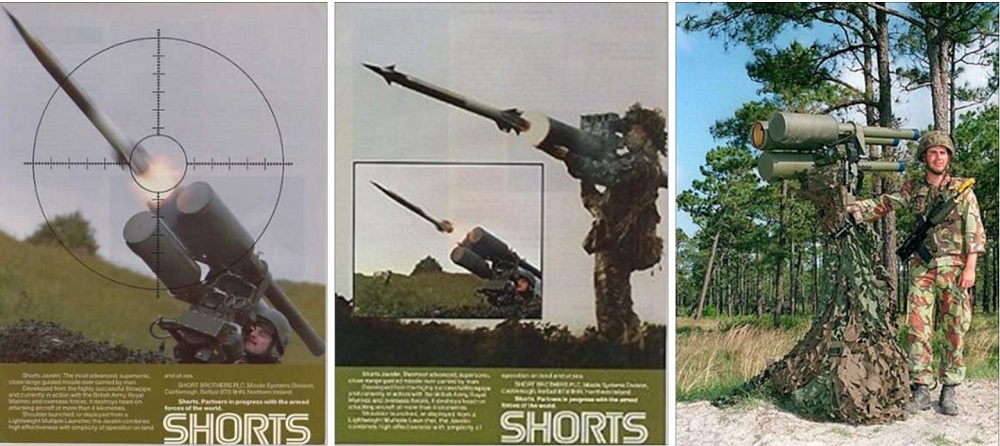 Thus, in June 1986, Starstreak MPADS was selected to design and develop the system. In October 1995, the British Ministry of Defense adopted the self-propelled high-speed missile system (SP HVM), which is commercially known as Starstreak. The Starstreak missile system first saw its use by the British Army as a light version of the volley launch (LML) in 1997, and versions for launch from the shoulder arrived in September 2000. In 2002, the South African Army ordered eight Starstreak light volley launchers. For the British Army, the Starstreak SP HVM is also mounted on the Stormer tracked armored vehicle. The system has eight Starstreak warheads ready to fire, and another 12 missiles in reserve. Starstreak SP HVM is equipped with a rooftop Air Defence Alerting Device (ADAD). The infrared scanner and the ADAD processor provide target detection and priority setting, and the system automatically directs the weapon sight to the target.
Read also: Switchblade: American kamikaze drones to protect Ukraine
Starstreak modifications
The Royal Armed Forces of the United Kingdom have several modifications of the Starstreak SP HVM. Which one is going to be shipped to Ukraine? Let's try to understand.
ATASK (air-to-air Starstreak) is certainly an interesting modification, which can be installed on a helicopter. Its electronics were developed in conjunction with McDonnell-Douglas and Lockheed-Martin between 1995 and 1998 specifically for use with the Apache AH-64. This model appeared in service in limited quantities and only for the Royal Air Force.
There is Starstreak LML version that is launched with a lightweight launcher (LML). It contains three ready-to-fire missiles and can be used as a stationary launcher, as well as mounted on a light vehicle such as a Land Rover or HMMWV. The LML version appeared in the proposal similar to the scheme for the Javelin system.
The Seastreak modification, as the name implies, has two versions for naval use. It can be mounted on warships or destroyers, similar to LML, but a total of six missiles can be installed. There is also a short-range weapon system that contains as many as 24 missiles. This is a powerful weapon for short-ranged naval combat.
An interesting version is the self-propelled high-speed missile Starstreak SP HVM, which is transported on an Alvis Stormer armored personnel carrier with an eight-charge launcher on the roof with an internal space to accommodate 12 more missiles.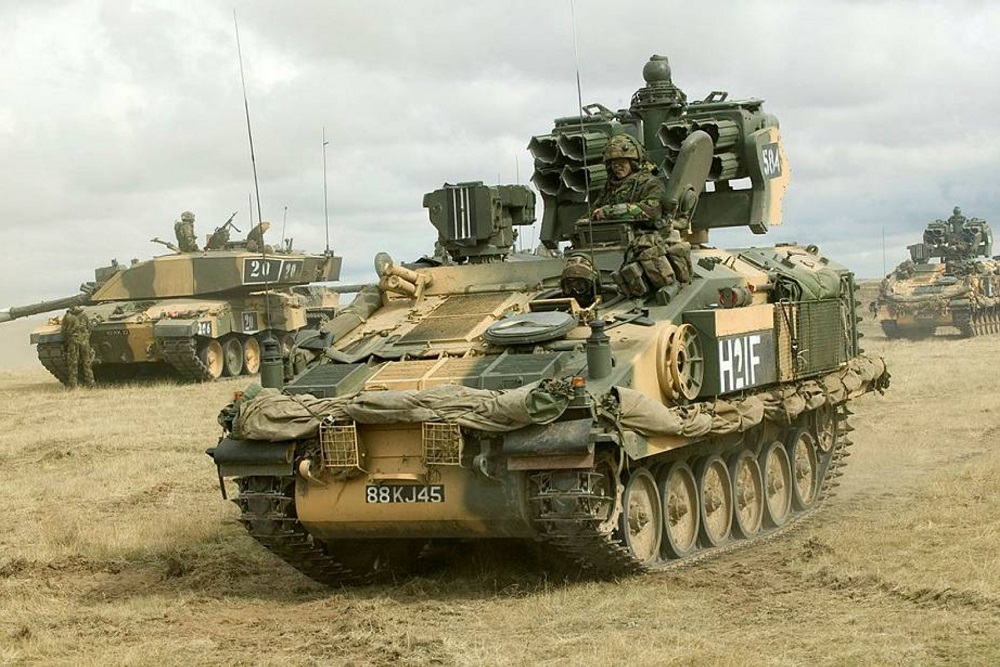 Starstreak Avenger was developed  in accordance with the requirements of the US Army in the early 1990s. This system integrated the Starstreak missile into the Boeing Avenger HHMMV, replacing 1 capsule of Stinger missiles with 1 capsule of 4 Starstreak missiles and, accordingly, changing the fire control system.
The THOR / Multi Mission System (MMS) modification is a turret with four missiles mounted on the chassis of the ATV Pinzgauer (6×6). It was introduced by Thales UK in 2005. It is still in service and works very effectively.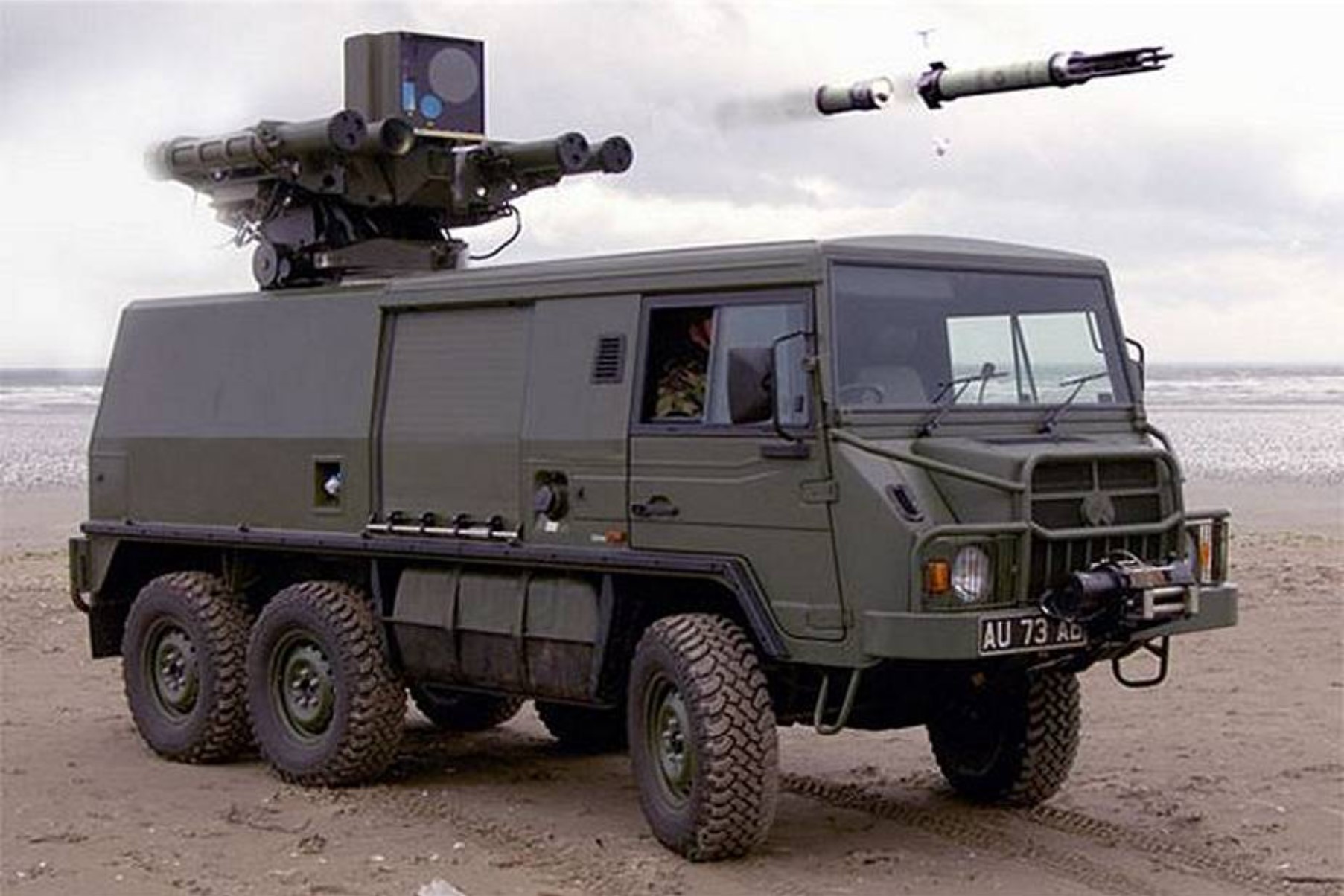 Starstreak Mark II is the latest update to the Starstreak MPADS. It is possible that this exact modification is to be delivered to Ukraine, and maybe it has already been delivered.
Threefold missile launcher
The Starstreak launcher has a really impressive design. The Starstreak weapon system consists of a light multiple launcher (LML) that can be equipped with three missiles simultaneously to quickly hit multiple targets, one after the other. The entire LML system can be transported in a car such as a Land Rover.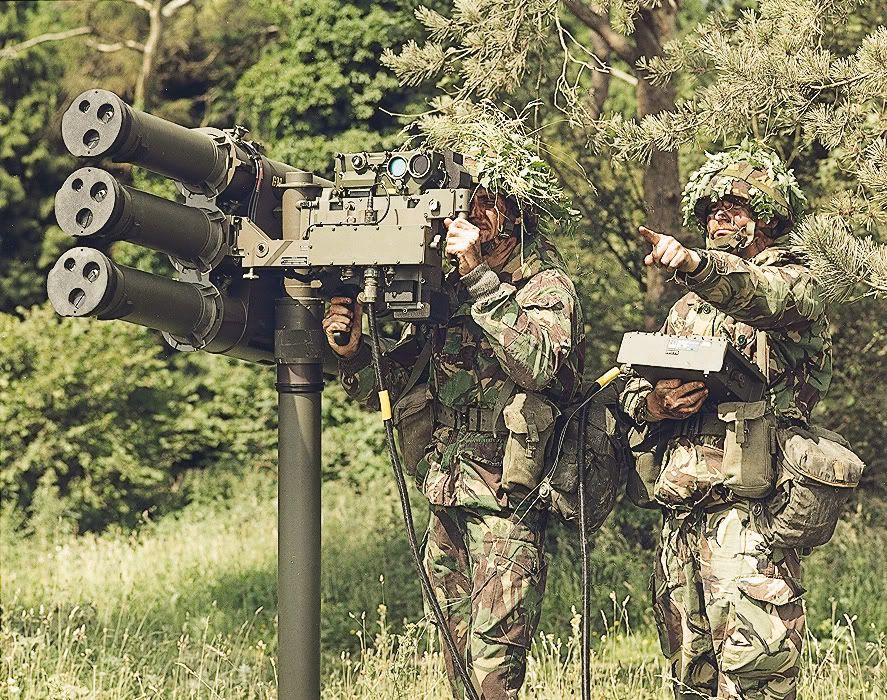 The sighting unit contains an optical head consisting of a stabilization system, a sighting label injector and a monocular sight. The target is captured and optically tracked using a monocular sight and sight mark. The volley fire system uses three missiles together with clamping equipment and a standard sighting unit. Three targets can be hit quickly one after the other without the need to recharge.
Read also: Best video games developed in Ukraine
High Velocity Missile, even three of them
The missile is 1.4 m long, 0.27 m in diameter and weighs 16.8 kg. Starstreak is transported in a sealed tube of a lightweight multiple launcher (LML). This tube is attached to the aiming block for firing. The missile itself consists of a two-stage solid propellant rocket engine. Here is the initial engine of the first stage for the missile to come out of the tube and the engine of the second stage for acceleration, which directs the missile to the target.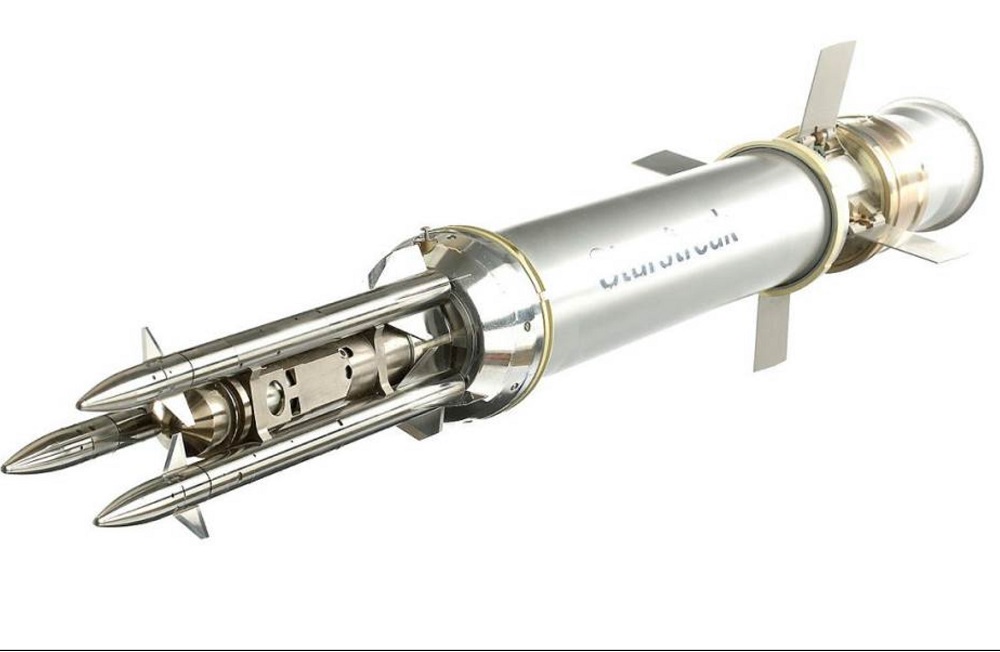 The rocket engine system accelerates the missile to Mach 3 within a fraction of a second. The missile then fires three projectiles with laser aiming at the target. Laser beam homing, which ensures accurate hitting of the smallest targets, is protected from all known countermeasures. Even the latest missiles or electronic countermeasures (ECMs) cannot detect projectiles in flight. Starstreak warheads are designed to hit both heavy armored and light air targets.
When penetrating the target, the shells cause significant damage with kinetic energy, and each charge also has a fragmentation warhead that detonates inside the target to maximize damage. The warhead strike is very accurate, and the error is minimized. The latest generation Starstreak missile is capable of intercepting air targets at a maximum range of up to 7 km and at an altitude of up to 5 km.
Read also: Best music to come out of Ukraine: Famous rockers, Eurovision darlings, and everything in-between
Combat use of Starstreak SP HVM
As we mentioned at the beginning, the Starstreak SP HVM was designed to provide short-ranged air defense against common air threats, such as fighter jets and helicopters, which fly quite low. For portable shoulder launch (single rocket) Starstreak can be assembled and prepared for firing in seconds.
In order to fire, the aiming unit has to be fixed on the missile tube. The entire training time is minimized. In addition, the launcher itself is reusable, which allows you to replace only the missiles.
Read also: Weapons of Ukrainian victory: ATGM Javelin FGM-148 – ruthless to enemy tanks
Shoulder Launch and Lightweight Multiple Launch
Although the sighting unit is used less frequently in shoulder launch mode, it can be deployed very quickly and contains a stabilized monocular sight and an aiming point injector.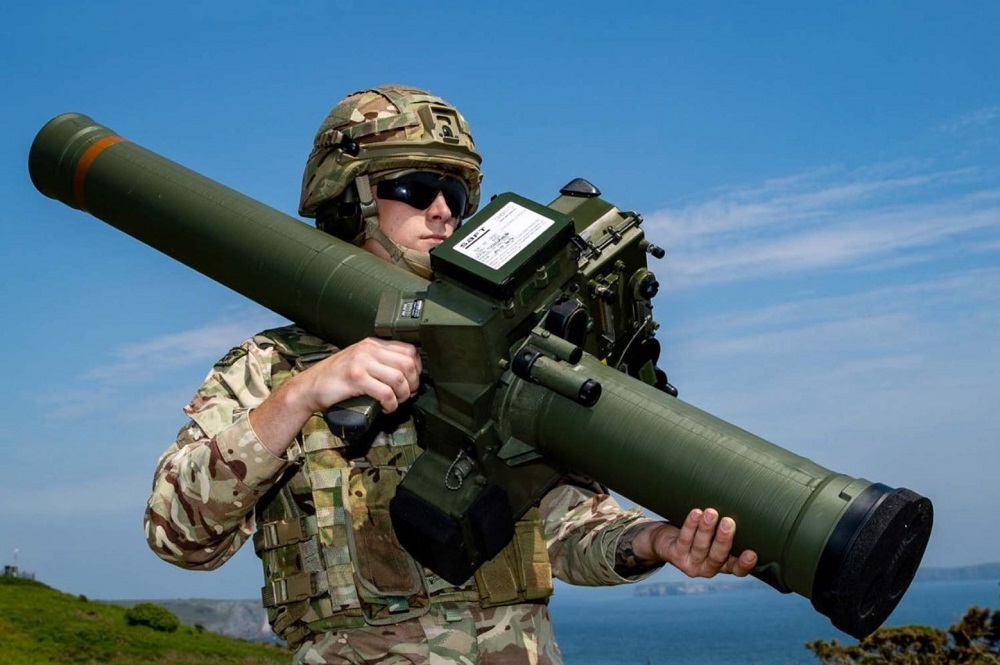 The Lightweight Multiple Launch system (LML) can be equipped with three missiles to quickly hit several targets in a row, using a standard aiming point with IFF automatic fire control system and Thales ASPIC.
The tripod weighs 16 kg, the transverse head is 19.5 kg, the sighting system is 9 kg and thermal imaging sight is 6 kg.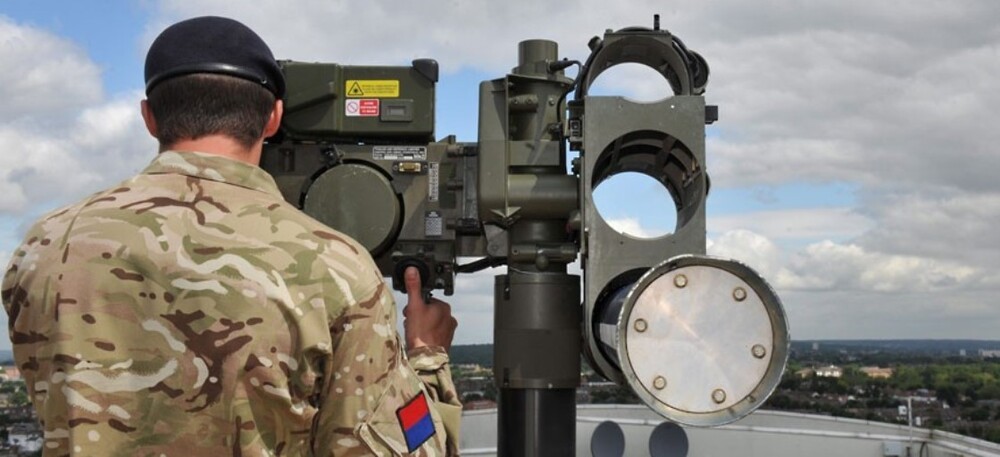 In 2015, Thales introduced a new lightweight reusable launcher that reduced the number of missiles by one, but reduced the weight of the system. It also has the ability to use a light multi-role missile and thermal imaging optics, as well as a full network connection to integrate with other air defense systems.
Air Defence Alerting Device (ADAD)
The Air Defense Alerting Device (ADAD) deserves special attention. It is a passive infrared detection, classification and prioritization system used in conjunction with LML and SP launch systems. Operating in the wavelength range of 8-14 microns, it can detect attack aircraft at altitudes up to 9 km and helicopters up to 6 km.

The system itself consists of three main components: a rotating infrared scanner unit (SIA), a electronic packet remote display unit (EPRDU) and an electronic packet processing unit (EPPU). Power supply and cables complement the system. The detector uses a mirror that rotates continuously, providing 360-degree coverage at an angle of view from -7 to +17 degrees. The electronic processor and display unit provide the operator with priority information about the target, and can also be used to automatically guide the weapon launch system. You can connect multiple displays up to 500 meters from the scanner.
Specifications of Starstreak SP HVM
Type: portable air defence system
Target types: helicopters and low-flying aircraft
Weight: tripod 16 kg, transverse head 19.5 kg, sighting system 9 kg, thermal imaging sight 6 kg
Warhead weight: 0.9 kg
Number of warheads: up to three
Type of warhead: triple kinetic
Cruising speed: Mach 3
Range and altitude: minimum 300 m, maximum 7000 m
Targeting system: ACLOS. Semi-automatic command at clear line-of-sight
Engagement time: SP – 10 seconds to 10 minutes. LML – 2 minutes. Single missile – less than 10 seconds
Crew: 1  person
Manufacturer: Great Britain
Operator countries: Great Britain, Ukraine, South Africa, Malaysia, Indonesia
Why does Ukraine need Starstreak SP HVM?
There is a lot of talk about the need to secure the airspace over our country. The British Starstreak SP HVM portable anti-aircraft missile system will help to some extent. It is able to fight attack aircraft, and most importantly, helicopters. It is with the help of helicopters that the occupants often try to land their troops, and our air defenses are not always able to prevent this.

But now they will have one of the most modern MPADS in the world, which can shift the balance of power in the airspace.
We are convinced that victory over the orc army is only a matter of time. Everything will be Ukraine! Glory to Ukraine! Death to enemies!
You can also help Ukraine fight with Russian occupants via Savelife or via an official page of the National Bank of Ukraine.
Read also: Weapons of Ukrainian victory: ATGM Stugna-P – Russian tanks are in trouble