At one time, the S22 series passed our editorial office by (for good reason – at the time when everyone was getting acquainted with the new products, the war broke out in Ukraine). However, recently Yuriy Svitlyk wrote a detailed review of the top-of-the-line S22 Ultra model, which garnered a lot of attention from readers, and now I, Olga, the editor of the Polish version of RN, will tell you how I got to know Samsung Galaxy S22 Plus for three weeks.
UPD: should I choose the S23+ over the S22+? Read at the end of the article!
And, of course, there's no point in doing a classic detailed review, describing every button for anyone who wanted to – they read such a review a long time ago and got a phone. Or maybe they didn't and are still thinking about it. Or maybe he didn't think about it until he started reading this text. In short, I will tell you about my impressions of last year's Samsung flagship. And together, we'll come to a conclusion whether it's worthy of attention now.
Read also: Samsung Galaxy Tab S8 Ultra Tablet Review: Isn't That A Bit Too Much?
Specifications of Samsung Galaxy S22 Plus
Body: shock and scratch resistant aluminum frame, Gorilla Glass Victus+ on both sides
Display: 6.6 inches, Dynamic AMOLED 2X, 1080×2340 resolution, 20:9 aspect ratio, 394 ppi, Gorilla Glass Victus+ protection, 120 Hz refresh rate, HDR10+, peak brightness 1750 nits
Processor: in the European market Exynos 2200 (4 nm) Octa-core (1×2.8 GHz Cortex-X2 & 3×2.50 GHz Cortex-A710 & 4×1.8 GHz Cortex-A510), Xclipse 920 video chip
Operating system: Android 12 with upgrade to 13, One UI 5 shell
Memory: 8/128, 8/256 GB, UFS 3.1 and LPDDR5 memory types, no memory card slot
Battery: 4500 mAh, 45W PD3.0 wired charging, 15W wireless (Qi/PMA), 4.5W reversible wireless chargin
Cameras:
Main 50MP, f/1.8, 23mm (wide), 1/1.56″, 1.0µm, Dual Pixel PDAF, OIS
Ultra-wide-angle 12 megapixel, f/2.2, 13mm, 120˚, 1/2.55″ 1.4µm, Super Steady video
Telephoto lens: 10 megapixels, f/2.4, 70mm, 1/3.94″, 1.0µm, PDAF, OIS, 3x optical zoom
Video recording: 8K@24fps, 4K@30/60fps, 1080p@30/60/240fps, 720p@960fps, HDR10+, stereo sound, gyro-EIS
Front 10MP, f/2.2, 26mm, 1/3.24″, 1.22µm, Dual Pixel PDAF, 4K@30/60fps and 1080p@30fps video recording

Sound: stereo speakers, 32-bit/384 kHz audio, Tuned by AKG
Network and data transfer: 5G, Wi-Fi 802.11 a/b/g/n/ac/6e, Bluetooth 5.2 A2DP, LE, navigation (GPS, GLONASS, GALILEO, BDS), NFC, USB Type-C 3.2, support for Samsung DeX desktop mode
Sensors: ultrasonic fingerprint scanner built into the screen, accelerometer, gyroscope, proximity sensor, digital compass
Dimensions: 157.4 × 75.8 × 7.6 mm
Weight: 195 g.
Positioning and price
Traditionally, the S22 lineup consists of three models: the classic S22, the slightly more advanced S22 Plus, and the S22 Ultra, which is not really an S22 so much as a continuation of the now-defunct Note line. By the way, we recently published its review.
If we compare the classic S22 and the Plus version, there are not many differences: a larger and brighter display, larger dimensions, a larger battery, and faster wired charging. The Ultra is basically a different story, it has an even larger screen with rounded sides, stylus support, more camera megapixels, an additional telephoto lens for better zoom, a version with 512 GB of RAM, and an even more powerful 5000 mAh battery.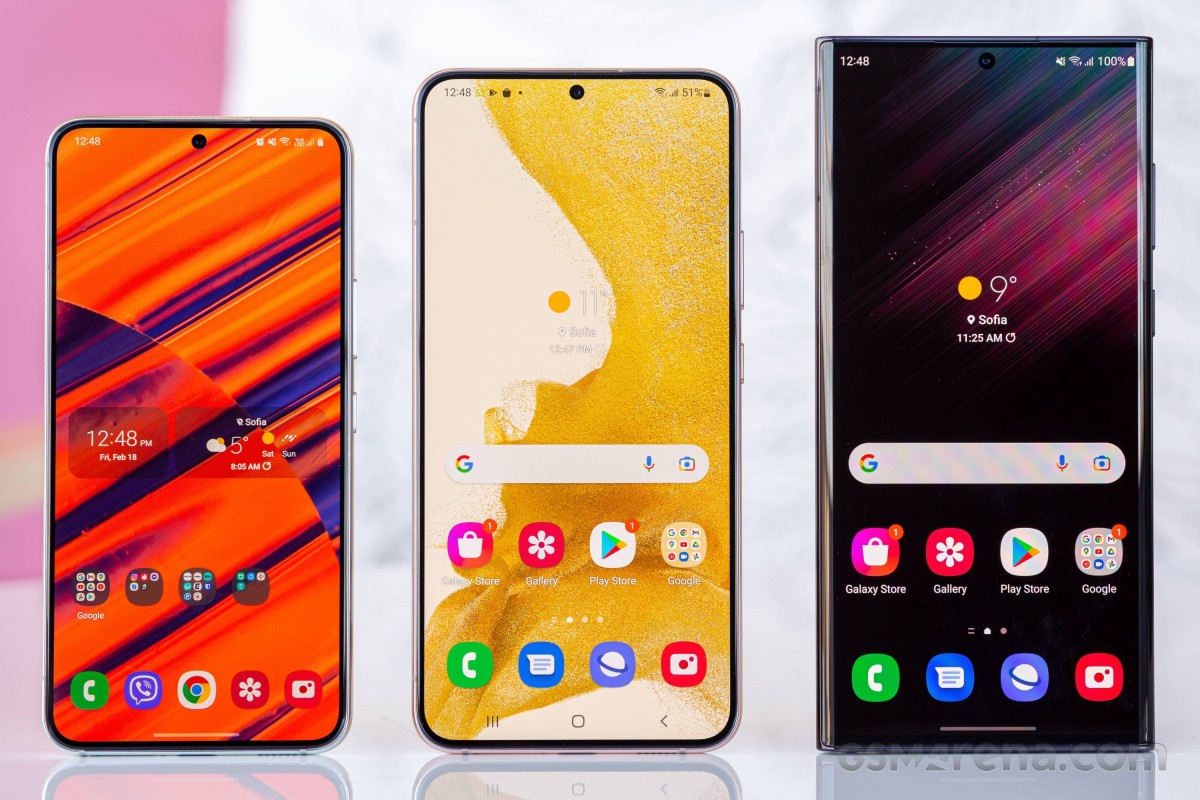 You can compare all models in the table below, click to enlarge:
Now for the prices. The basic S22 now costs from $730, the S22 Plus from $950, and the Ultra, at least $1100. Of course, it's not cheap, and the question arises: is it worth giving preference to last year's Samsung flagship in 2023 if you can get fresher flagships or a "flagship killer" from other companies? Let's try to figure it out.
Read also: Samsung Bespoke Jet: Review of a vertical vacuum cleaner with a self-cleaning station
Galaxy S22 Plus design
As I promised, I won't describe every button, but I will say that the phone looks great, the South Koreans are definitely good at design. The back panel looks harmonious, the front panel is also very good – the screen bezels are minimal and completely symmetrical, there is no protruding "chin".
I've used every Samsung since the 7 series, but switched to the iPhone after the S10+. Back in the days of the "ten", Samsung flagships still had rounded edges on their displays, and I liked this "infinity" effect, along with the minimum width of the device. But now the rounded sides are only in the Ultra.
However, despite the "plus" in the name, the S22 Plus is still compact, even compared to other flagships. It's not the smallest phone, but it's not huge either. It fits perfectly in your hand, it's easy to use, and you can operate it with one hand. And the flat back panel makes it feel thinner.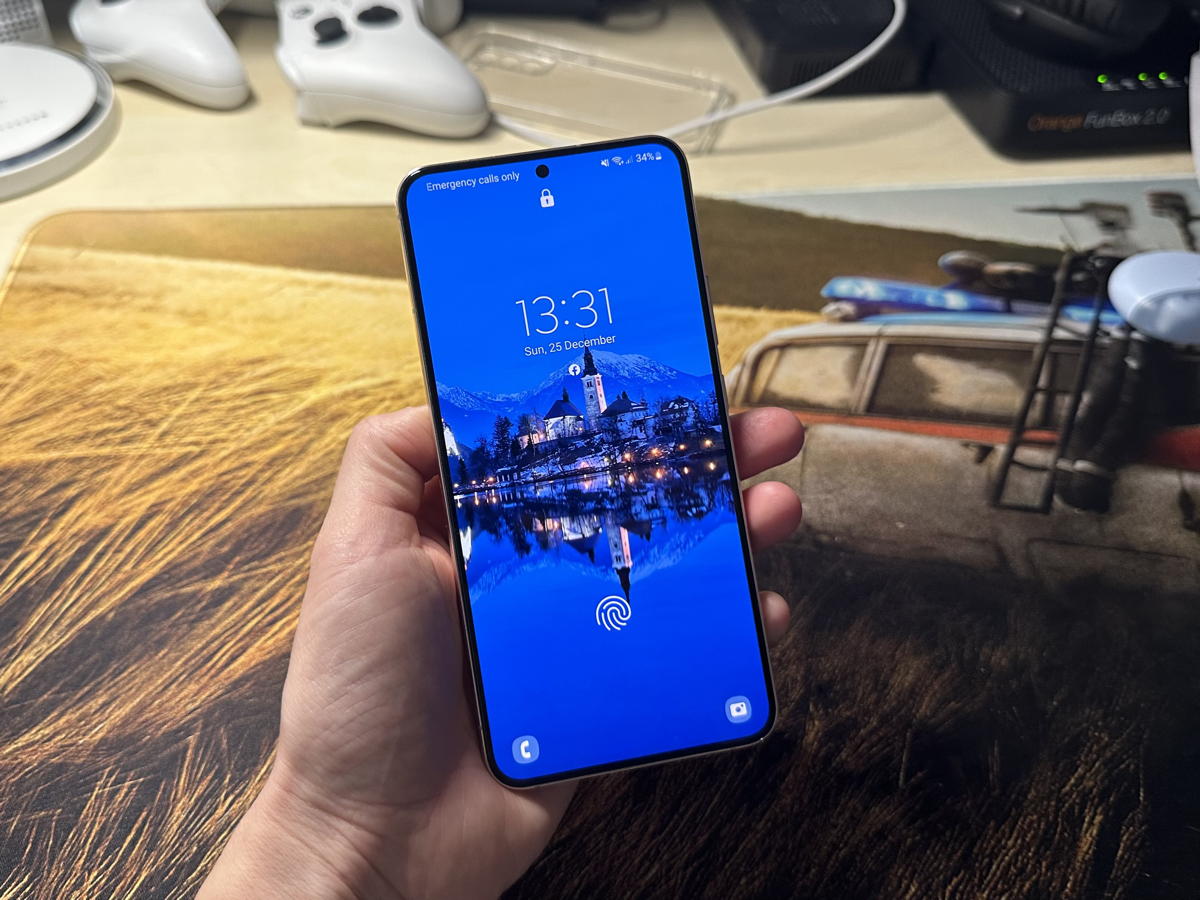 The materials are also premium – aluminum frame, durable Gorilla Glass Victus+ on both sides. However, the phone came to me from the Samsung agency after a lot of tests in different editions, and I can't say that the materials are very resistant. There was one deep scratch on the screen and many smaller ones. The glossy frame, in general, is noticeably scratched. But what can you do, it all depends on how you use the device. Caring users prefer cases.
The build of the Samsung Galaxy S22 Plus is perfect. We shouldn't forget about the IP68 water protection – you can even swim with the phone and it won't be damaged.
I got a nice pink model, and there are also green, white, and black versions. In some countries, you can also order a customized S22 Plus from Samsung's website.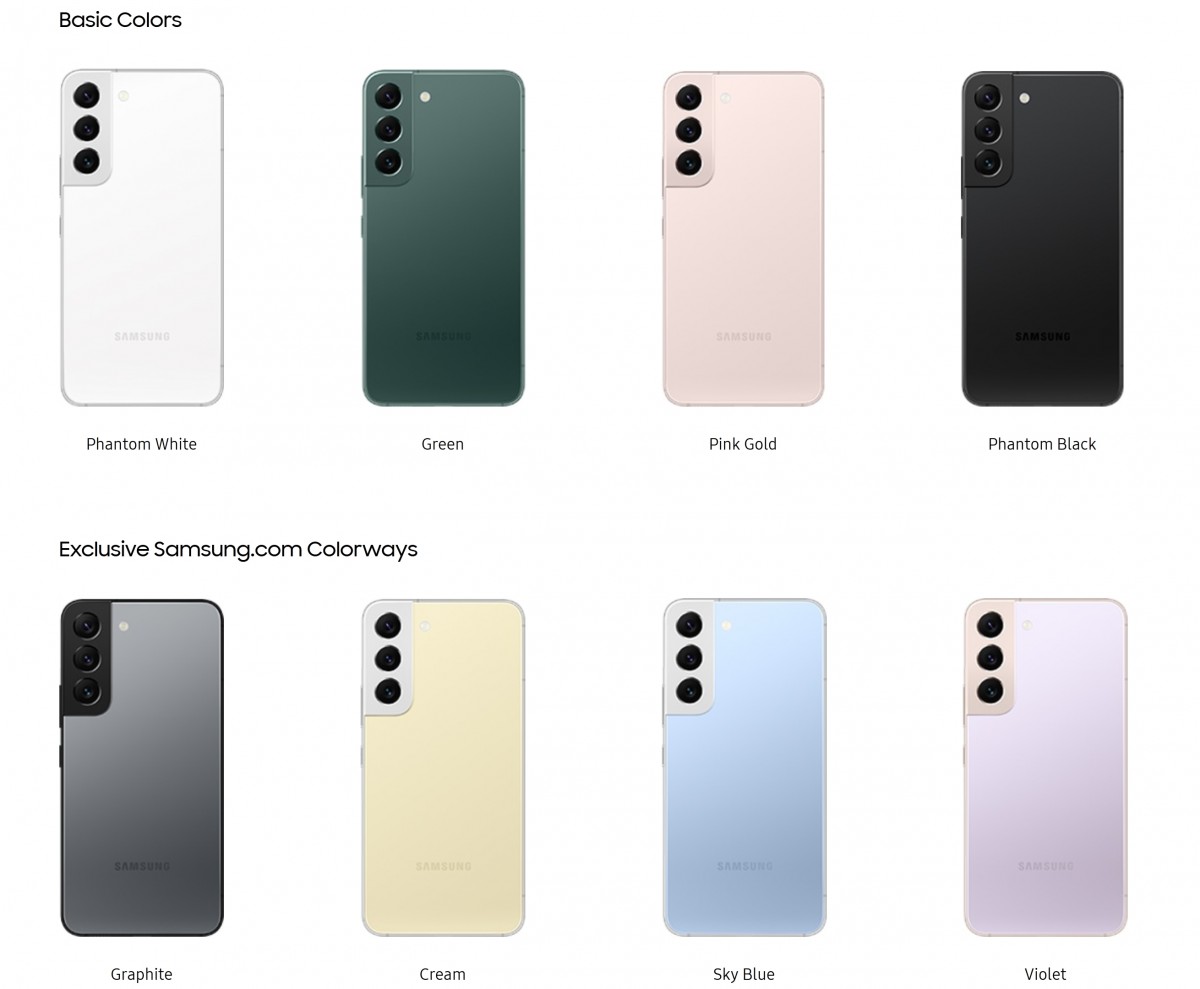 Samsung Galaxy S22 Plus screen
І тут теж все на флагманському рівні. Діагональ 6,6 дюйма, роздільна здатність Full HD+ (знову-таки, деяке розчарування, раніше всі топові моделі Samsung отримували роздільну здатність Quad HD), матриця Dynamic AMOLED 2X, частота оновлення 120 Гц.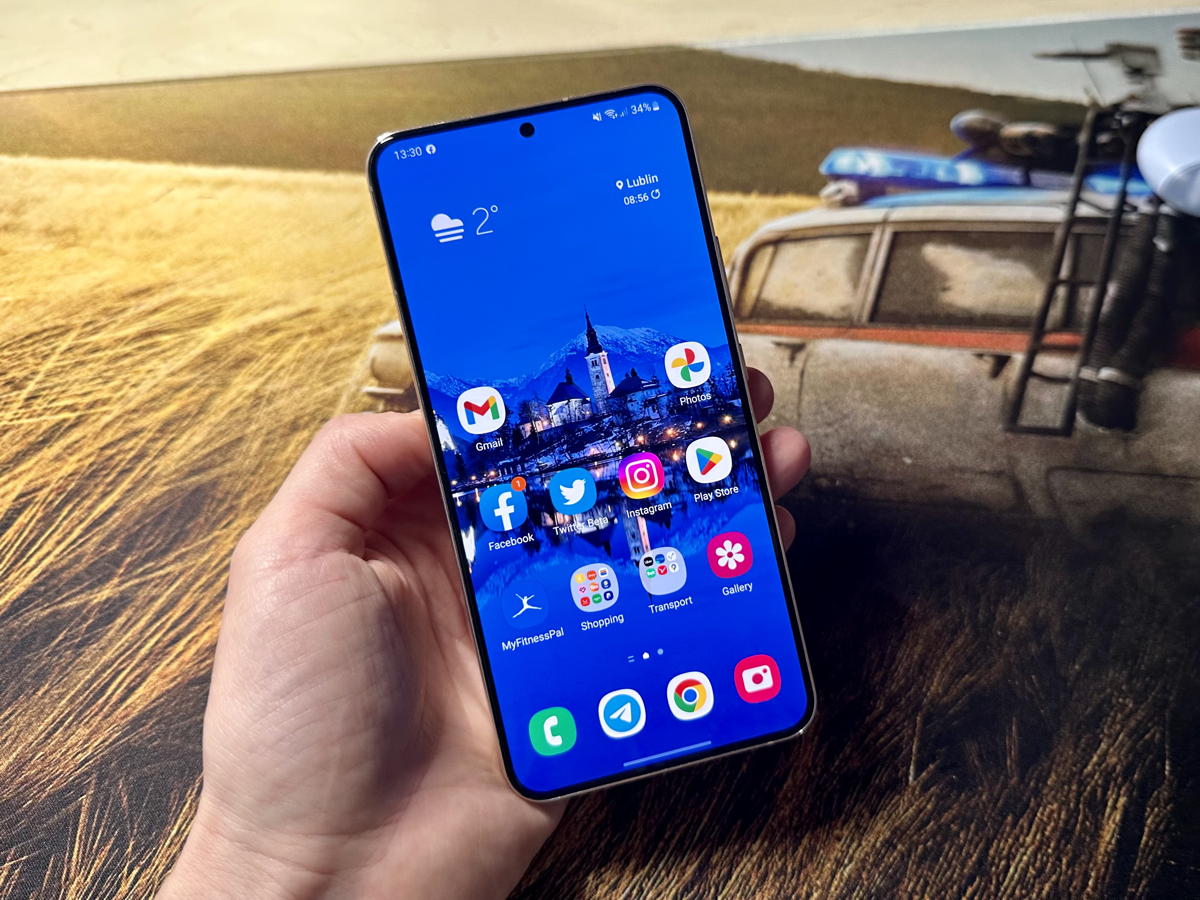 The screen makes a great impression also due to the minimal bezels, which I have already mentioned. And in general, the color reproduction is excellent, the brightness is the highest (up to 1750 nits, even in the summer sun, according to reviews), the viewing angles are maximum, and the black depth is also excellent.
There are all the typical settings – different themes, eye protection, choice of refresh rate (traditionally for Samsung – either basic 60 Hz or adaptive), and more.
In the same section, I note that the fingerprint scanner is placed under the display, as befits a flagship. It is located at the perfect height, and it works perfectly and quickly.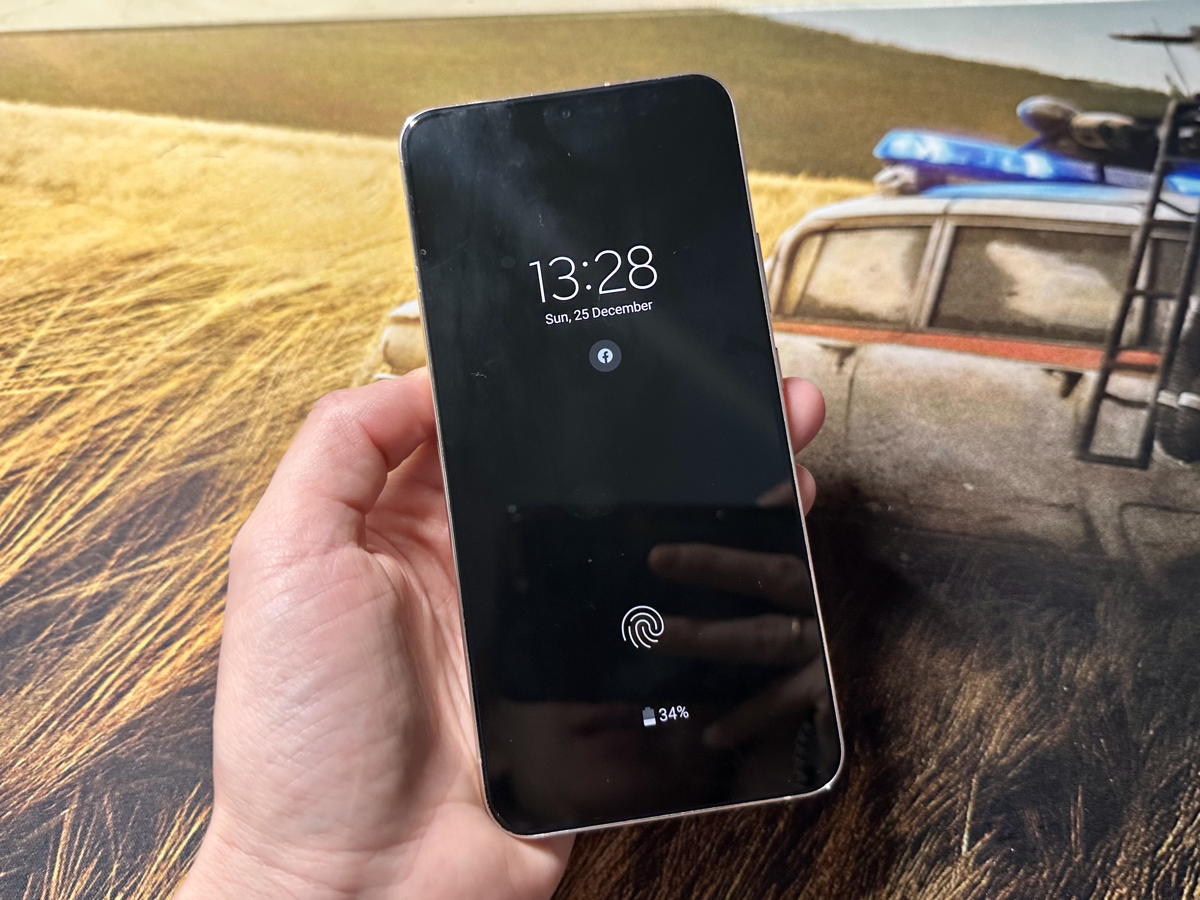 Read also: Samsung Galaxy M53 Review: Slim Mid-Budget Phone With Great Cameras
Hardware and performance
Every time, Samsung fans and non-fans alike argue over which is better – Snapdragon processors or the proprietary Exynos processors that the company puts in its phones for the European market. Honestly, I've never had any problems with Exynos. The performance is up to par, I didn't notice much heat, everything is fine.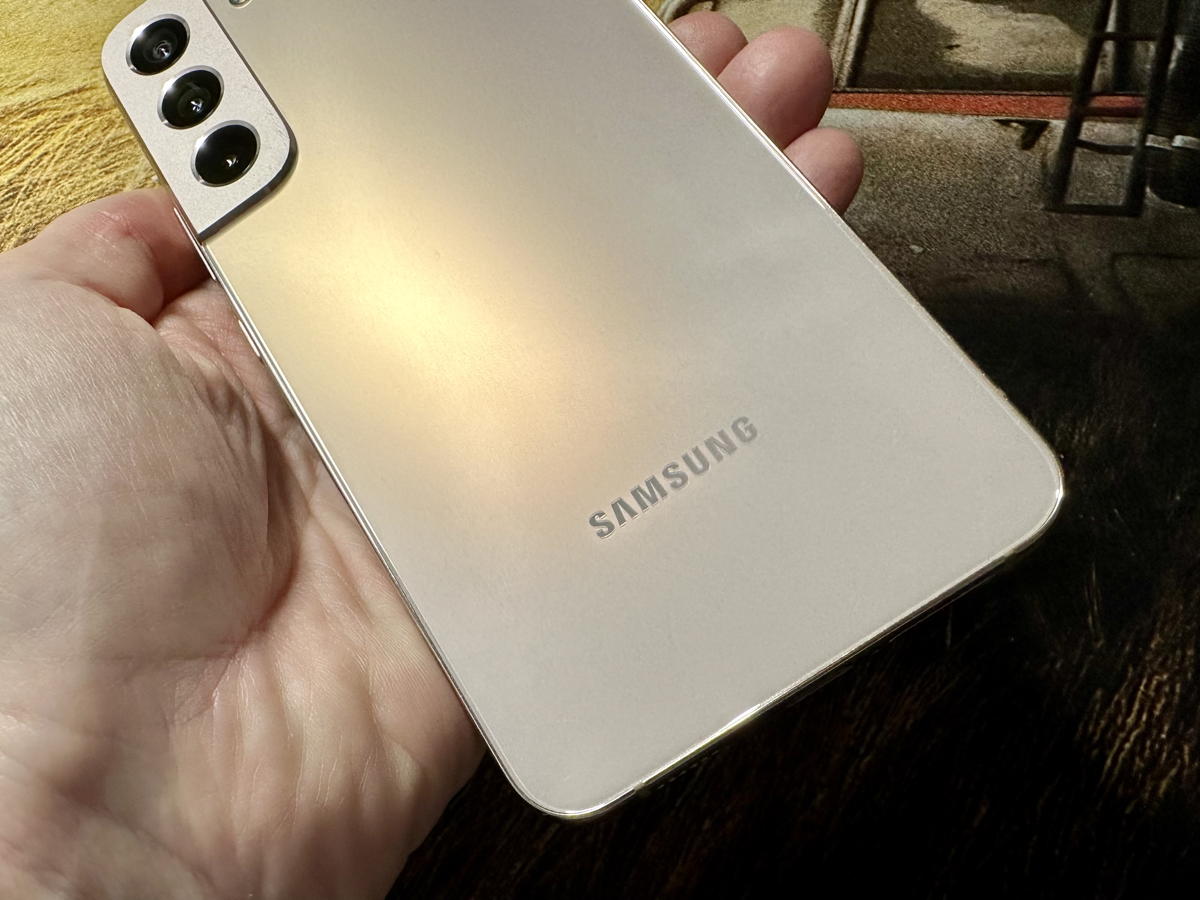 Galaxy S22 Plus is powered by a 4-nanometer 8-core Exynos 2200 processor (1×2.8 GHz Cortex-X2 & 3×2.50 GHz Cortex-A710 & 4×1.8 GHz Cortex-A510) paired with an Xclipse 920 video chip.
I don't think there's even much point in dwelling on anything in particular – the performance is high, there are no tasks that the smartphone can't handle. Its power will definitely be enough for the next 2-3 years.
The available amount of RAM is 8 GB. I would like to see more in the flagship, but on the other hand, I repeat, the smartphone is fast in all tasks.
The storage capacity is 128 or 256 GB. Again, there is no larger option, nor is there a memory card slot. Personally, 128 GB is enough for me, as I watch all the heavy photos/videos in the clouds, and watch music and movies in online services. But everything happens, so Samsung simply forces those who want more memory to buy the Ultra model.
Read also: Choosing a Foldable Smartphone: Samsung Galaxy Fold vs. Flip – Which Type Is Better?
Samsung Galaxy S22 Plus cameras
The set of modules is as follows:
Main 50 megapixels, f/1.8, 23 mm (wide), 1/1.56″, 1.0µm, Dual Pixel PDAF, OIS
Ultra-wide-angle 12 megapixel, f/2.2, 13mm, 120˚, 1/2.55″ 1.4µm, Super Steady video
Telephoto lens: 10 megapixels, f/2.4, 70mm, 1/3.94″, 1.0µm, PDAF, OIS, 3x optical zoom
Video recording: 8K@24fps, 4K@30/60fps, 1080p@30/60/240fps, 720p@960fps, HDR10+, stereo sound, gyro-EIS
Front 10MP, f/2.2, 26mm, 1/3.24″, 1.22µm, Dual Pixel PDAF, 4K@30/60fps and 1080p@30fps video recording
There are no records in terms of megapixels (and some of them even have 200 megapixels – remember Moto Edge 30 Ultra, Xiaomi 12T Pro), but everybody knows that it's not about the numbers, but about the quality of the modules themselves and the software processing.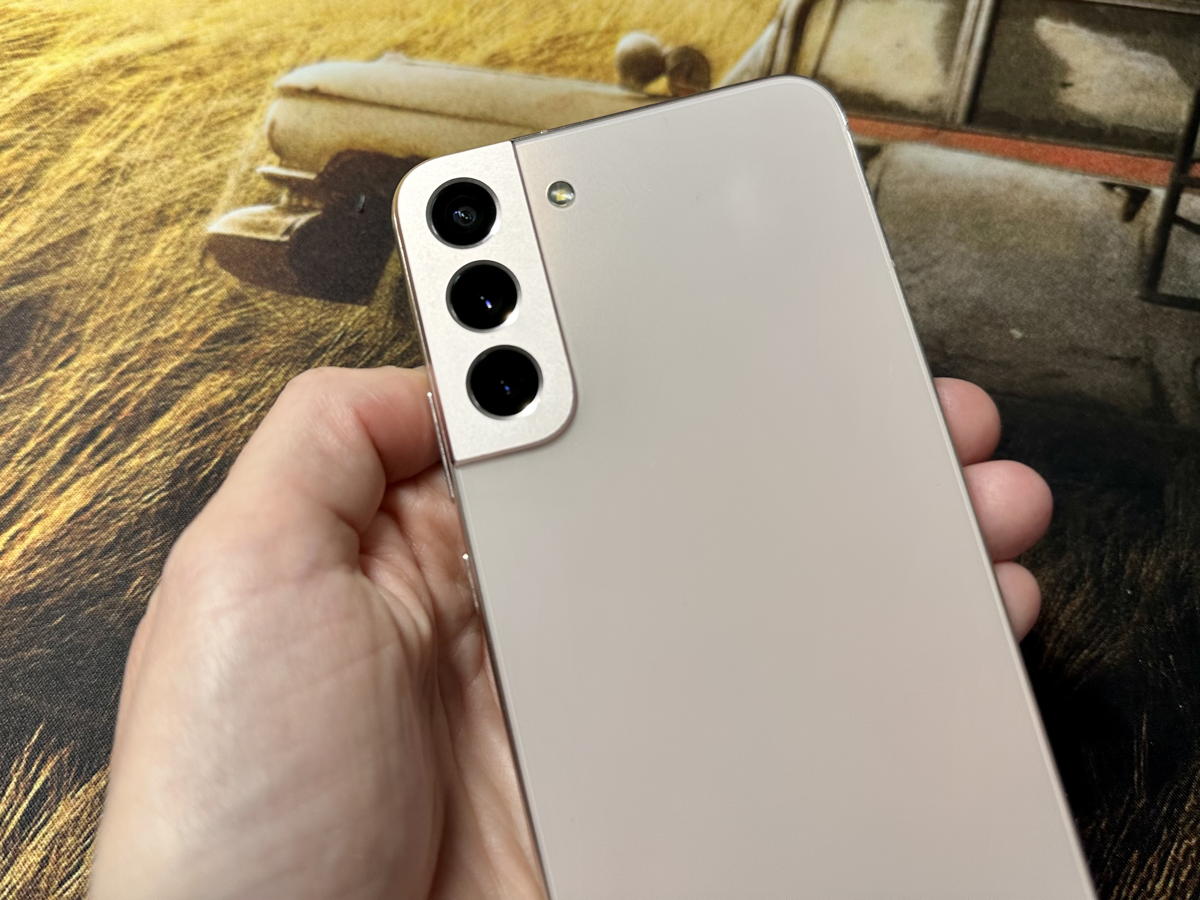 There are different opinions on the network, some people adore Samsung photos, others criticize them for unnecessary "embellishment" of reality. As for me, Galaxy S22 Plus takes pictures at the level of a flagship device – no complaints. The photos are clear, juicy, the color reproduction is pleasant and quite adequate to reality, the autofocus is fast, and even in low light there are no noticeable problems such as noise. Blurry photos do happen from time to time, but this happens with any model, it's important to hold the phone steady for a while.
Examples of photos from Galaxy S22 Plus:
ALL PICTURES FROM SAMSUNG GALAXY S22 Plus HERE
Examples of photos with the Galaxy S22 Plus in low light (there are more of them, because daylight hours in winter are not particularly long, and I did not manage to catch the sun during the three weeks of testing!
ALL PICTURES FROM SAMSUNG GALAXY S22 Plus HERE
I should note here that the night mode turns on automatically. It takes a little more time to shoot when it's better not to move, because the device takes several shots and selects the best one. I would not recommend turning off the night mode, because it really does a great job. Below are examples, photos in night mode on the left, without – on the right.
ALL PICTURES FROM SAMSUNG GALAXY S22 Plus HERE
Examples of photos taken with a wide-angle lens (on the right):
As you can see, there are no complaints here either, even in the dark. The color rendition changes slightly, but that's normal.
The 3x optical zoom does an excellent job. There is also the possibility of zooming up to 100x (with a preview of where you are, otherwise it may not be clear), the quality is not perfect, but suitable for viewing.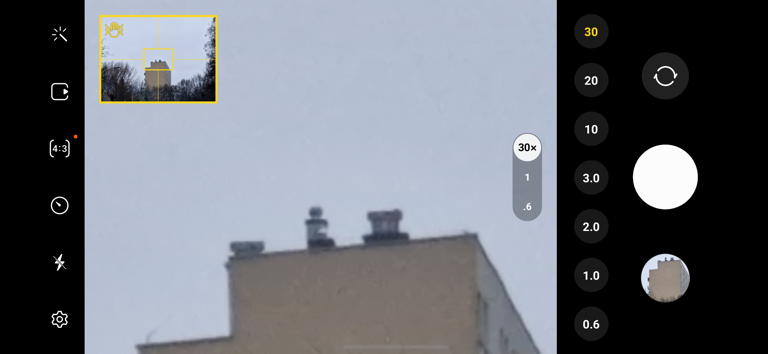 Here are examples of 3x optical zoom photos from Samsung Galaxy S22 Plus:
And there are different zoom levels up to 100x:
Unfortunately, there is no macro mode (neither through a separate lens nor through autofocus in the wide-angle mode), and I would still like to see it in a flagship that is not cheap. Up-close photos are nice, but of course we can't talk about a full-fledged macro here.
Selfies are great, and their lovers will be happy.
ALL PICTURES FROM SAMSUNG GALAXY S22 Plus HERE
It is possible to switch between "closer" and "farther" modes for group and regular self-portraits. You can also choose the color rendering of your selfie, and there are built-in filters and photo enhancement options.
As for video, the flagship has everything you need, both 4K and 8K. Although I'm not a fan of high-resolution videos, I shoot them by default, and I have no complaints about the quality. This folder contains two examples – a daytime and a nighttime video.
The camera interface is simple, clear, functional, all in the One UI style.
To summarize: Galaxy S22 Plus takes pictures like a typical flagship device. The camera set may not be the most advanced (there is no macro mode, no very advanced zoom), but not everyone cares. And in the main modes, including at night, everything is fine for 2022 standards. And for 2023, too. But there are many new products coming out soon, so of course the situation will change. In any case, the photo quality of the S22 Plus will be adequate for more than a year, so it's worth buying it for the cameras.
Software
The smartphone went on sale with Android 12, and an update to Android 13 with One UI version 5 is already available. What can I say – if you are not an avid follower of "pure" Android, then the Samsung shell will definitely appeal to you. It has been the best for many years. Great design, animations, icons, widgets, good implementation of the theme engine (there is a separate application), convenient adaptation for one-handed operation, a reasonable number of useful settings and other features.
Perhaps only Huawei offers a similarly good shell, but it has its own nuances – there are no Google services, so this is an option for amateurs.
I'll add a few more words as an iPhone owner: even the top Google phones are far from being smooth. And with prolonged use, this is striking. The phone seems to be nimble and has a 120 Hz screen, but there is still no such smoothness of the interface and applications. Is it important? Perhaps not for everyone.
As an iPhone owner, I also noticed the differences in the Instagram app, which I use frequently. There are useful features on Android that are not available on iOS. For example, by selecting several photos, you can post them not one by one, but make a collage. And a killer feature for those who like to "make it pretty" – in stories, the app offers a background for text based on the colors in the photo. A trifle, but useful. But there is an unpleasant moment. When you select a photo for a story, Instagram on Android takes you to the last photo in the gallery every time. On iPhone, it takes you to the last photo you selected. Of course, the second option is more convenient, as you don't have to rewind the photo every time.
Speaking of social media, we can't help but mention the emoticons that every user of Instagram, TikTok, Twitter, etc. actively uses. Samsung's emoji are, frankly, more than a little poor.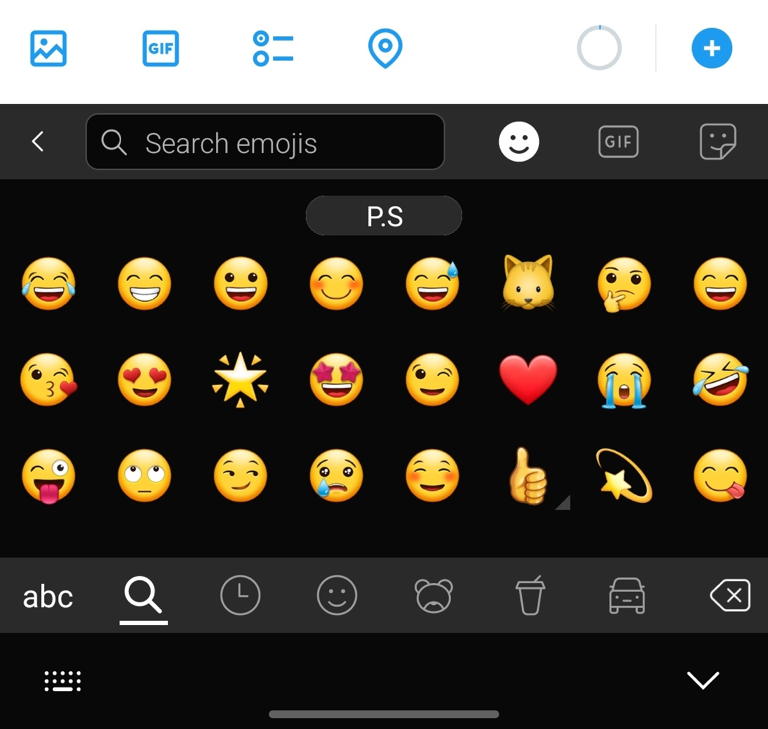 But these are all small things. As for the user experience, it's not much different; personally, I can switch from one system to another without any problems, and I do it from time to time for work. But, of course, there are those who are firmly accustomed to one system and cannot switch to another. When I switched to iPhone after 5 years on Android in 2020, I felt something similar.
I should add that the Samsung shell has its own interesting features. For example, the Samsung DeX mode, when the phone is connected to a monitor or TV and acts as a computer. The Galaxy S22 Plus has both wired and wireless DeX implementations.
The South Koreans also have their own ecosystem, and their approach here is also reminiscent of Huawei. Or Apple, which is where it all started. However, I don't have any other Samsung devices, so I couldn't test its features.
Reead also: Samsung Galaxy S21 FE 5G review: Now definitely a fan flagship
Autonomous operation of Samsung Galaxy S22 Plus
But there's not much to praise here. The battery capacity is 4500 mAh, which is not much by today's standards and, surprisingly, even less than the previous S21 Plus model. For example, according to the authoritative GSMArena test, the device scored 97 points. This is not the worst, but it's not the best result either.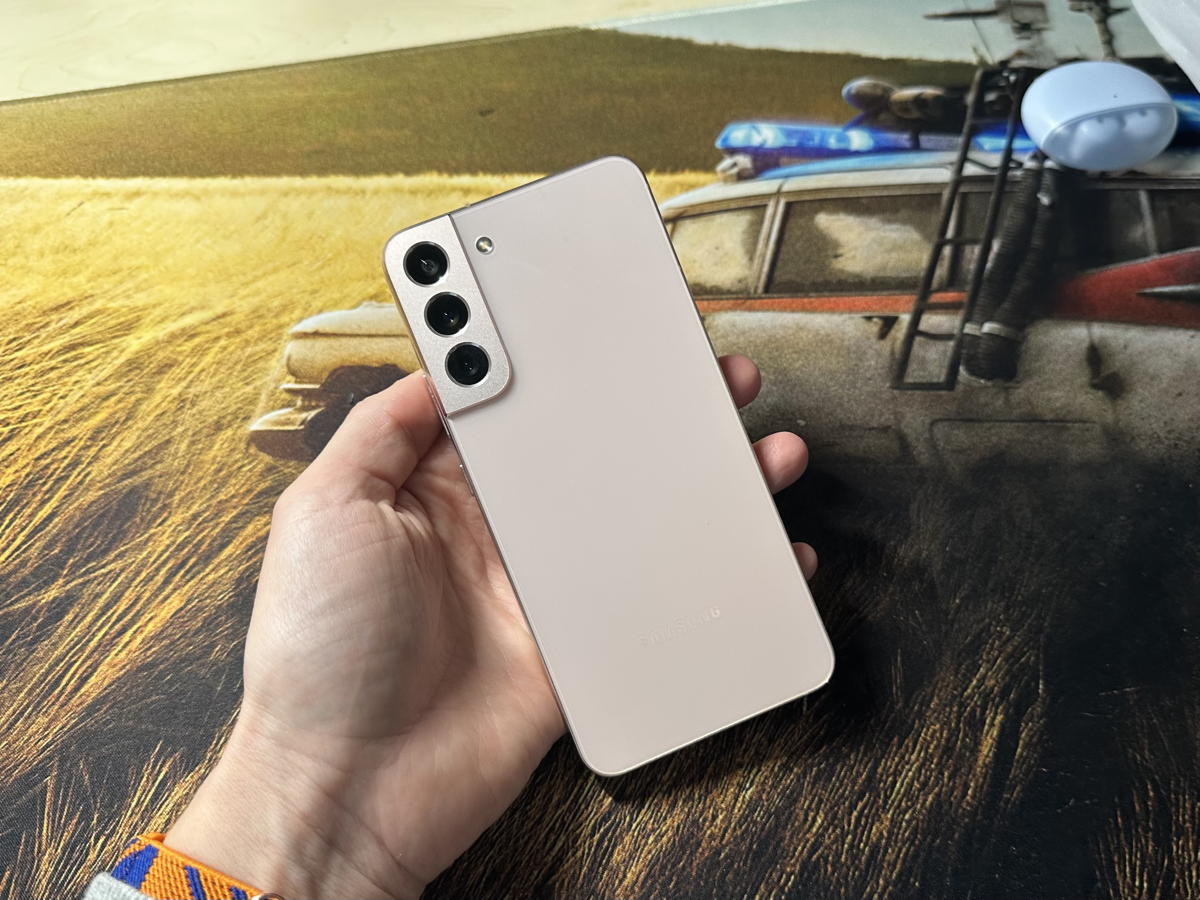 Personally, I'm an active smartphone user, I do some of my work tasks on it, I walk around the city a lot, looking at the screen, read social media and write on it, play games, listen to books and music (I won't dedicate a separate section to this, but the sound is great, both from the stereo speakers and in headphones), use GPS, and take a lot of photos. In general, in my case, with active use, the phone lasts up to 18 hours. So I can't do without recharging at home/office or a power bank, which is always in my bag.
Of course, I am rather an exceptional user, only the iPhone Pro Max fits my requirements (my 14th model, by the way, scored 121 points in GSMArena tests), but even ordinary people with Galaxy S22 Plus cannot do without charging every night.
Recently, not the most capacious batteries have been compensated for by charging speed. For example, Xiaomi and Motorola already have 120W fast chargers. It doesn't really matter how fast the phone dies if it can be fully charged in 10 minutes.
Samsung is keeping away from such technologies for now, I don't know what will happen in 2023, but the S22 Plus supports 45W charging, nothing has changed since the S21. At the same time, the regular S22 has only 25 watts, which is not serious.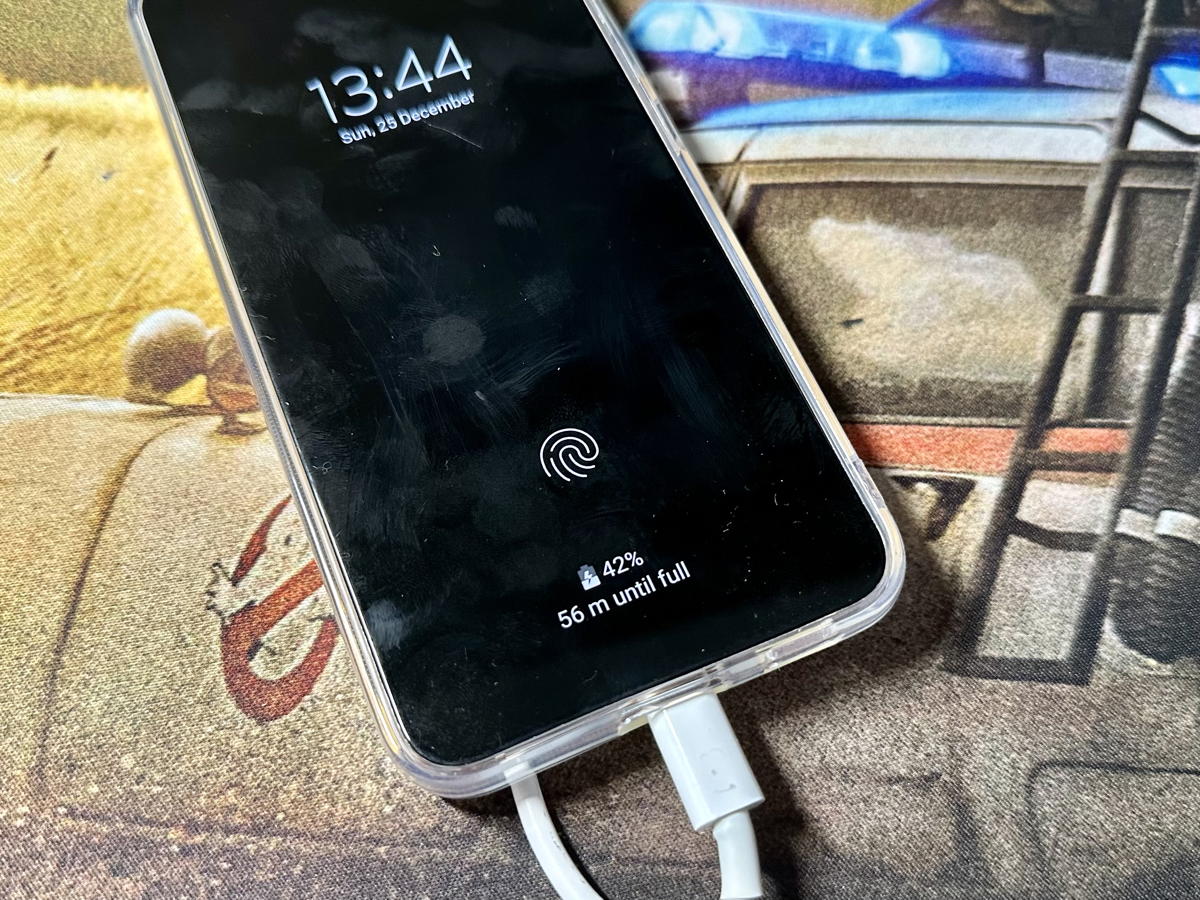 It takes an hour to fully charge the Samsung Galaxy S22 Plus with a powerful compatible adapter, with about 65% charge in half an hour. It's worth noting that there is no charger in the package, only a cable. So you will need to stock up on a suitable charger yourself, any Power Delivery 3.0 standard will do, and the power can be higher than 45 watts – the phone will "take" no more than it needs.
Of course, there is wireless charging and reverse wireless charging. Moreover, Samsung has its own analog of MagSafe – if you stick a compatible magnet ring on the back of your phone or buy a ready-made case with a magnet, you can charge your phone on almost vertical magnetic chargers.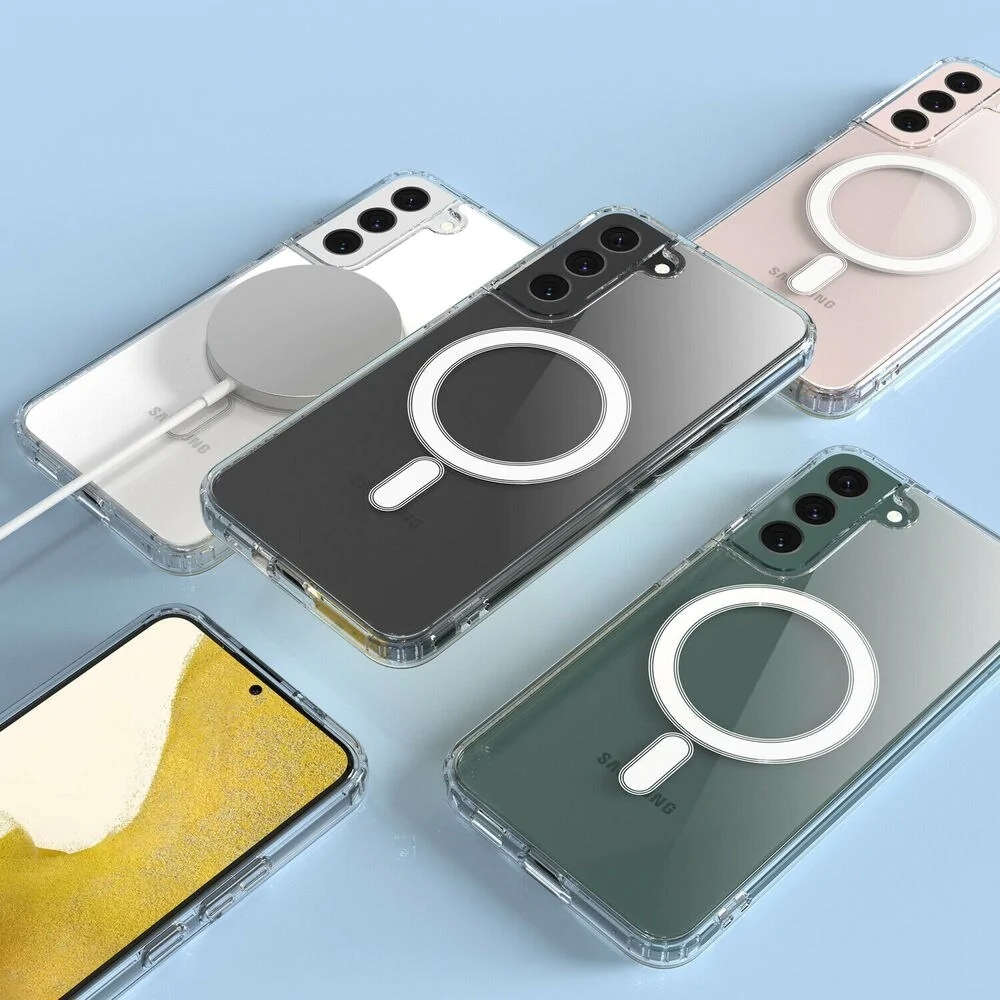 Samsung Galaxy S22 Plus in 2023: conclusions
As we mentioned at the outset, the device now costs from $950. At the same time, the official price is higher – from $1080. And at the time of its release, the S22 Plus was asking for $1,000. So, of course, the device has fallen in price over the year, but it still remains expensive.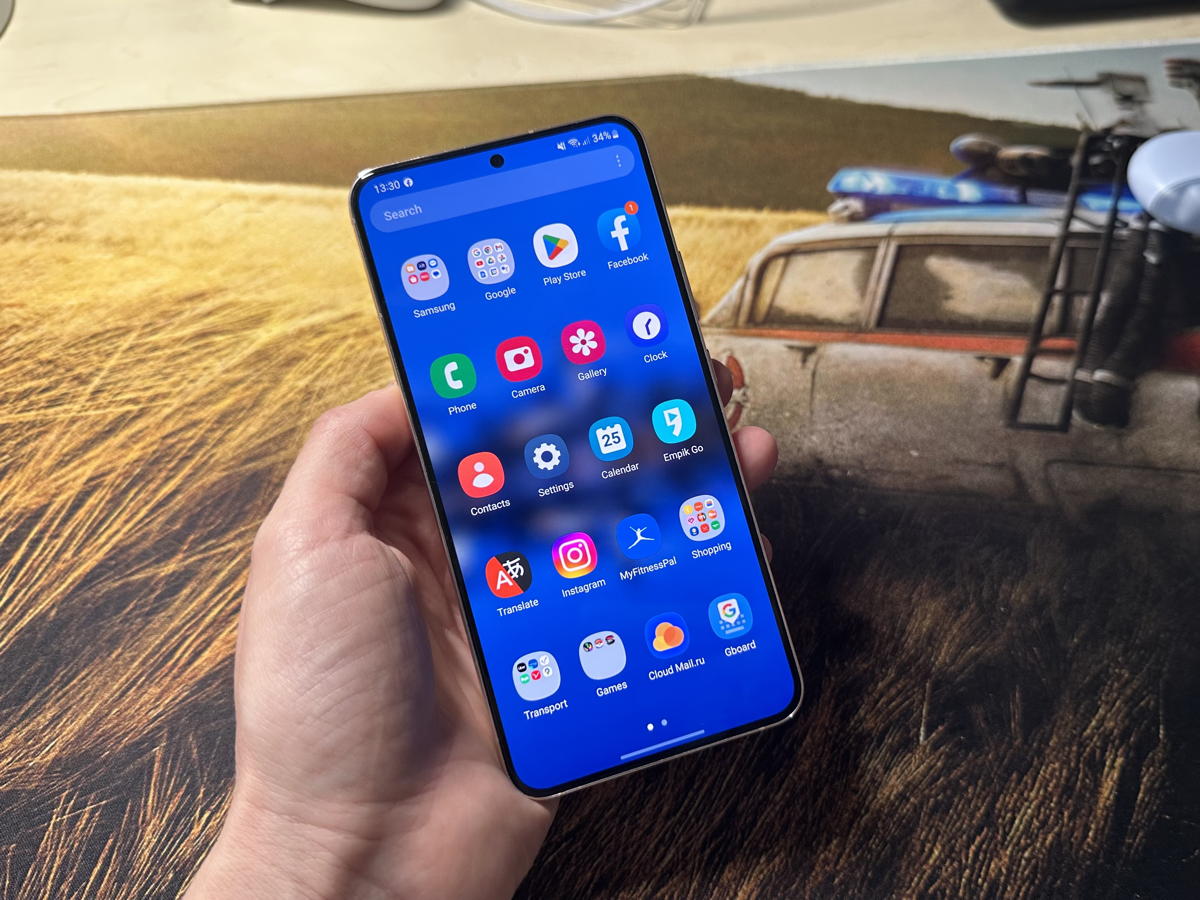 Of course, we have a very nice phone in front of us. It has a great design, a waterproof case (IP68), comfortable (and not huge) dimensions, a great screen with almost no bezels, flagship cameras, high performance, good sound, well-thought-out software… The only thing I would mention as a disadvantage is the battery – low capacity, charging is not as fast as competitors.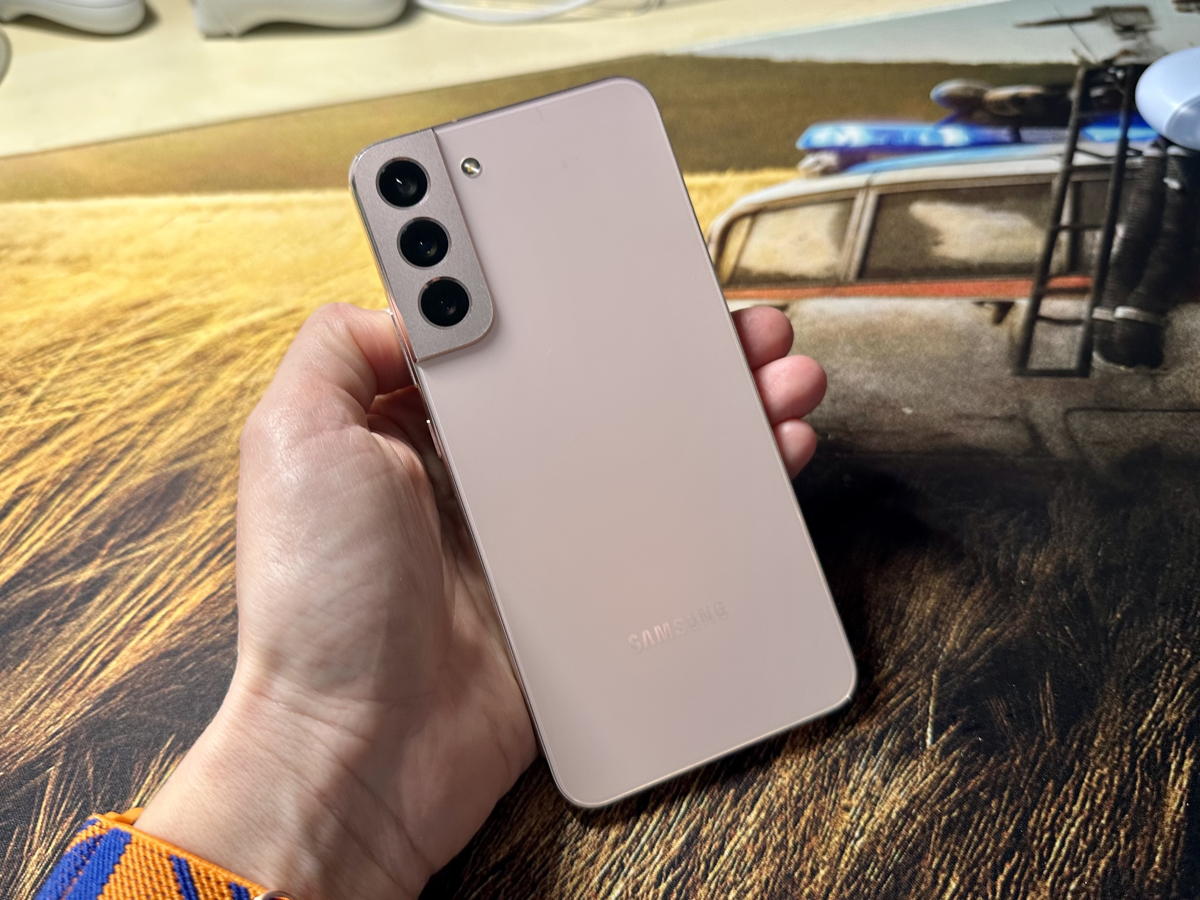 Speaking of competitors. The S22 Plus is a good phone. But in 2023, is it worth paying more than $900 for it if the market is full of other flagships and "flagship killers"? This is an open question.
For example, you can pay extra and buy the Samsung Galaxy S22 Ultra for a slightly larger amount, with a better and larger screen, a more advanced set of cameras, a larger battery, and stylus support (the stylus is built into the body, as in the case of the original Note).
You can buy an iPhone for the same price as last year's Samsung flagship. For example, the brand new 13 is even cheaper, the 14 is slightly more expensive. And the 11 or 12 can even be taken in Pro versions. Of course, there is no point in comparing devices head-to-head. Those who prefer iOS will not even consider Androids, even if they are 10 times cooler. And those who like Google phones won't overpay for iPhones that are weaker in terms of hardware.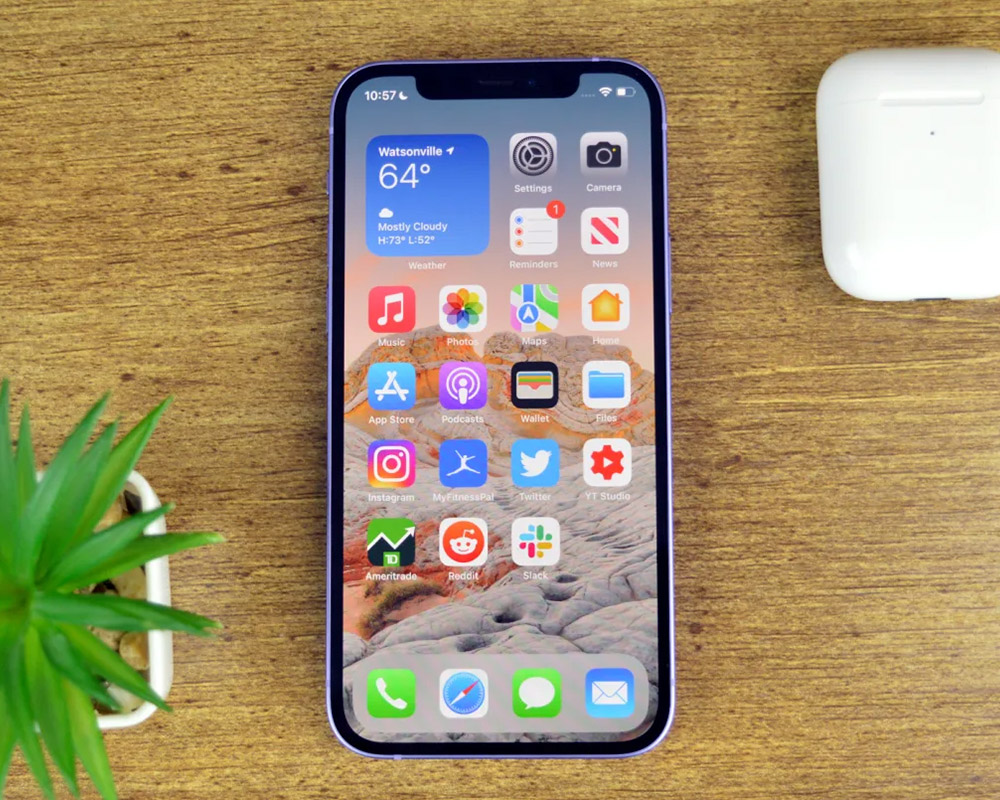 Google Pixel 7 Pro can also be called a good competitor. It has 12/128 GB of memory in the basic version, gorgeous cameras (Google has a special approach to software and post-processing), and a larger battery of 5000 mAh. And a "clean" OS with long-term support and the fastest updates. The price depends on where you buy it, but the Pixel can be found cheaper than the S22 Plus. And at the same time, the brainchild of Google is much newer.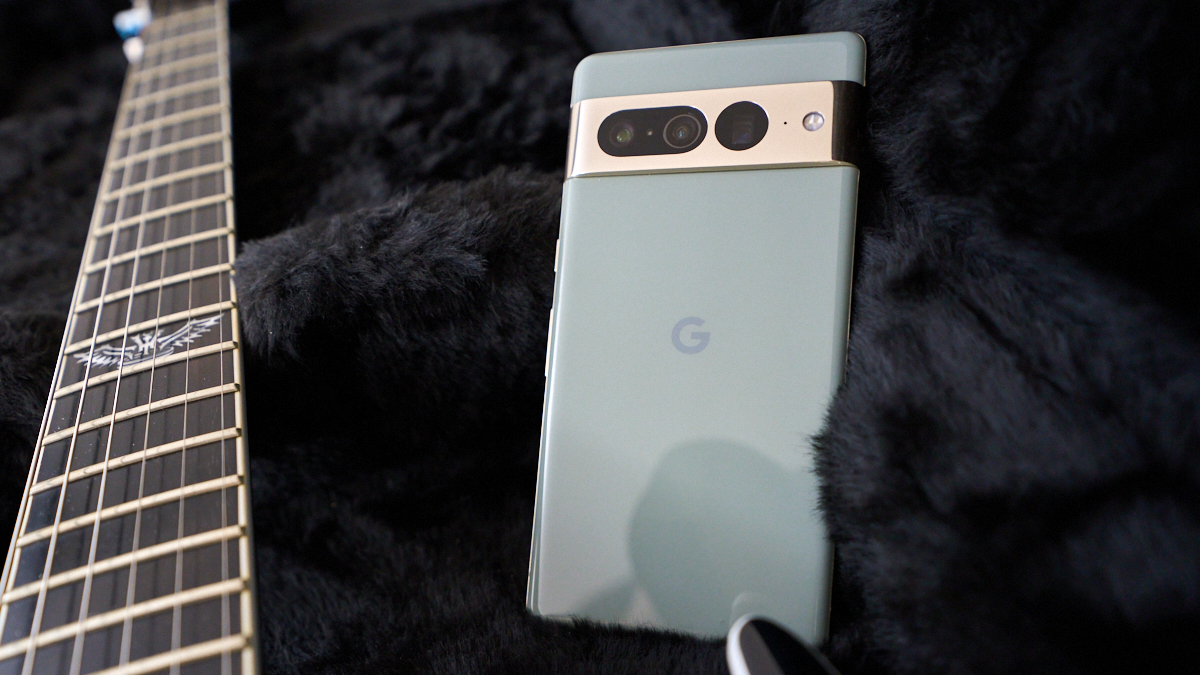 The OnePlus 10 Pro is also worth a look. In the 12/256 GB version, it costs the same as the S22 Plus, but the 8/128 GB version can be found much cheaper. It has a gorgeous AMOLED screen with a high resolution of 3216×1440 (this is what Samsung lacked), a 5000 mAh battery with SuperVOOC W fast charging and a power supply included, strong Hasselblad-branded cameras, and IP68 water protection (although this officially applies only to models for American T-Mobile, but, as practice shows, it also applies to other versions).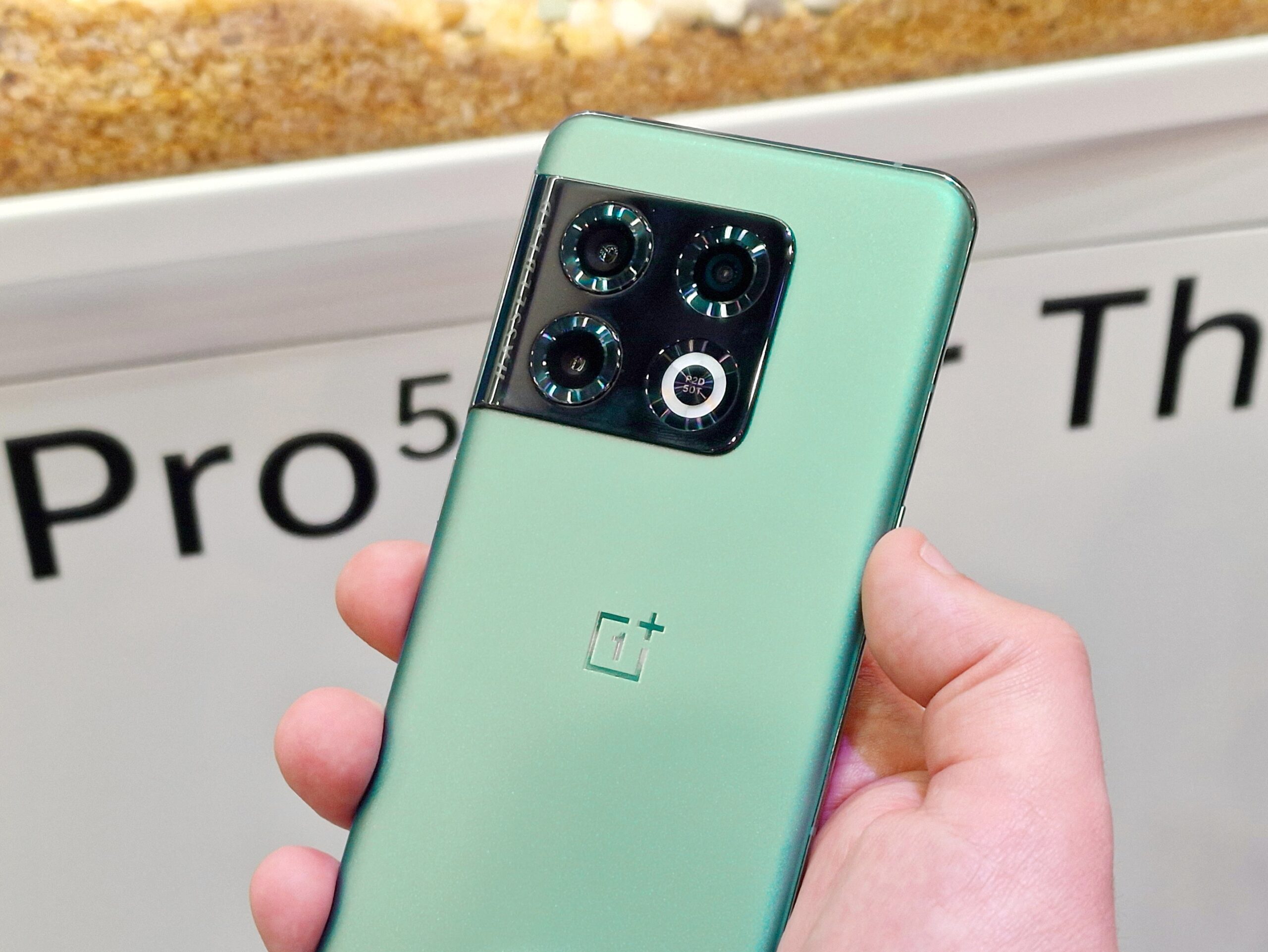 The new flagship from Motorola, the Edge 30 Ultra, is significantly cheaper than the Galaxy S22 Plus. The device is really interesting (and we have already tested it). First, it has a really bright design, an impressive 144 Hz screen with rounded sides. Secondly, 12 GB of RAM and 256 GB of storage in the basic version. As for the cameras, I can't say they're the best on the market (especially for night photos), but they're good. The 200 megapixel main module is more of a marketing ploy. The battery is not the most capacious, but 125 watts compensates for this shortcoming. Unfortunately, there is no full-fledged water protection, only the IP52 standard (against drops).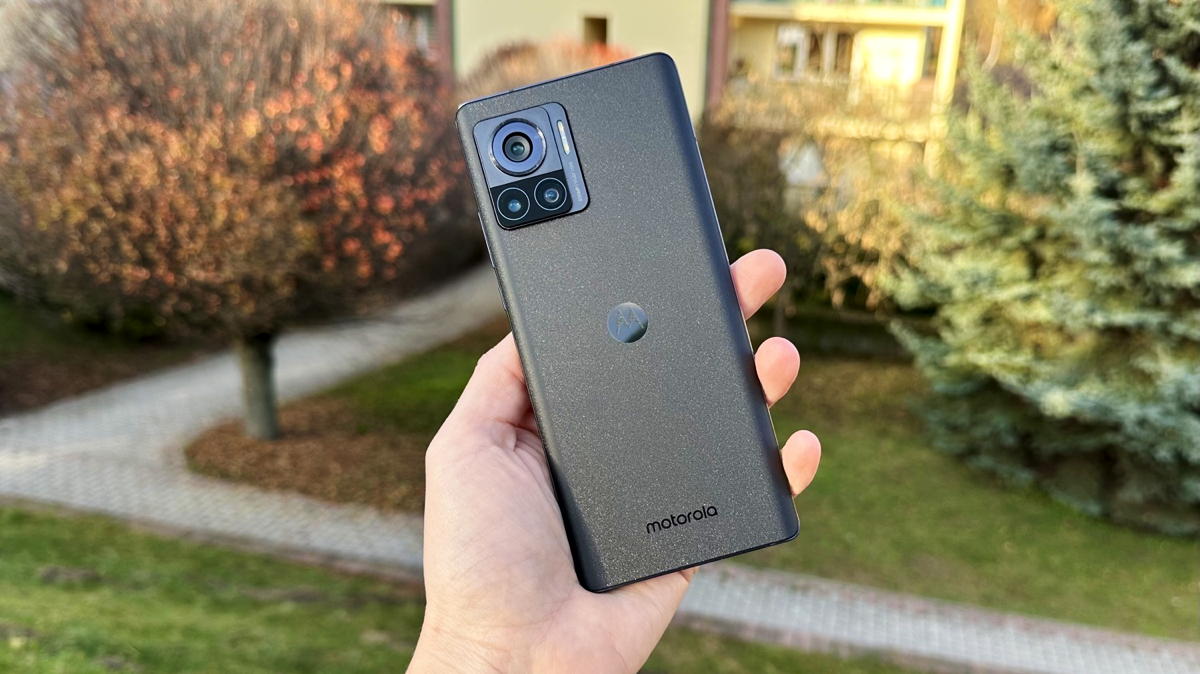 The rest of the competitors, although they may be cheaper, lose out in some ways. For example, the ASUS ZenFone 9 with 16 GB of RAM is not as good in terms of camera, and it's also very compact (not everyone likes it, the big screen has its advantages) and the battery is weak. Xiaomi 12T Pro 12/256GB, again, did not get a sufficiently interesting set of cameras, lacks wireless charging, water protection, and the case materials are not impressive. And the realme GT 2 Pro is also not particularly impressive in terms of screen quality, shooting, and body materials. However, in the 8/128 GB version, it can be bought for less than $700, so it's a full-fledged flagship killer that's well worth the price. The Oppo Find X3 Pro is from the same "breed" with less than ideal battery life and an outdated, albeit once top-of-the-line, chipset.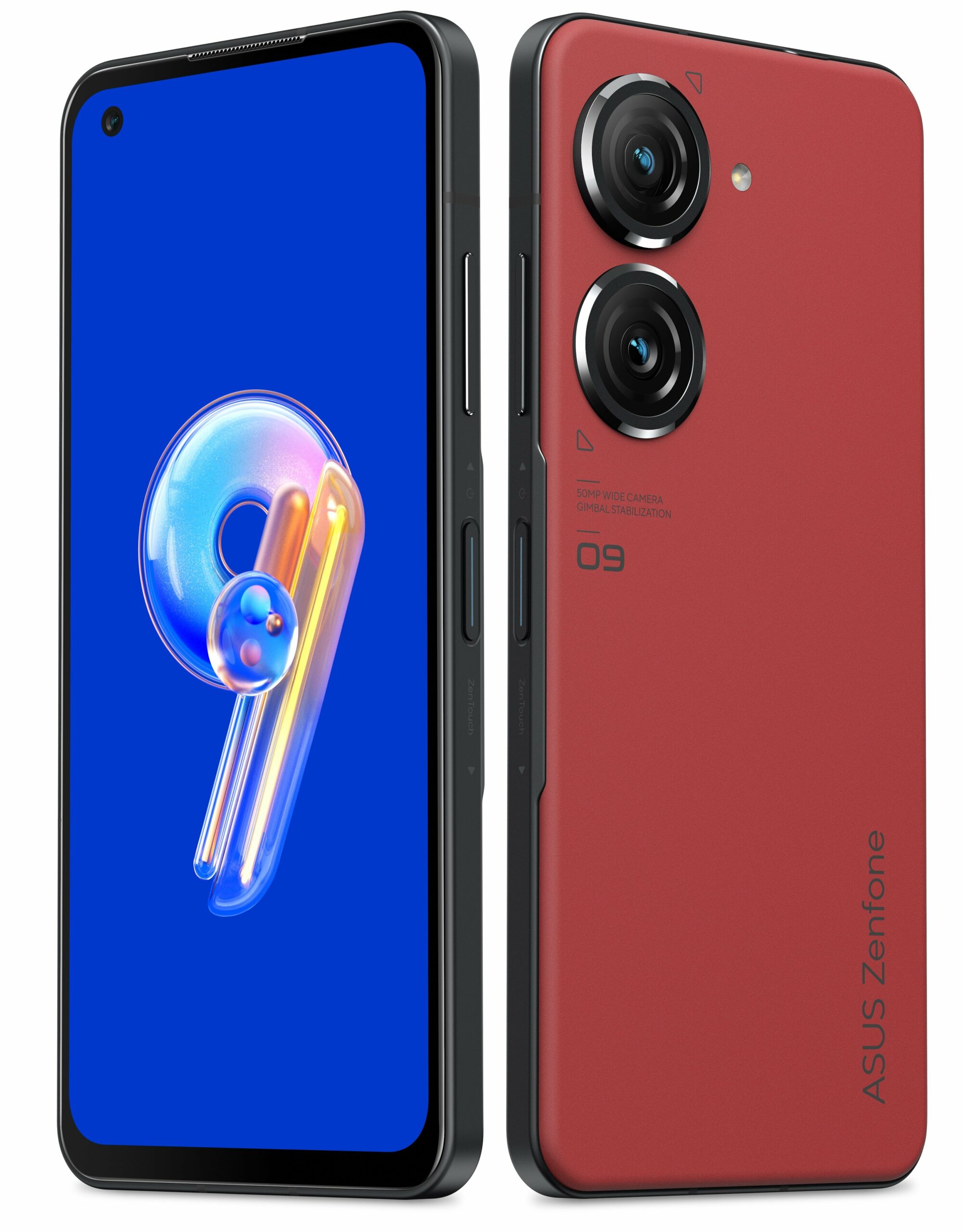 In general, there are alternatives, but if someone prefers Samsung, I will perfectly understand why. Samsung has a large army of fans, no less than Apple. And they are loyal to the manufacturer and are not ready to consider something else, even if it is better in some ways. By the way, in a year, no review on our FB page (I'm talking about my Polish version) has collected as many comments as the recent test Galaxy S22 Ultra.
The only thing is that if you don't mind this option, I would advise you to buy Galaxy S22 Plus not new. For example, you can actually find a smartphone in outlets at adequate prices. Or the same olx – if you approach the choice wisely, you can buy a smartphone in perfect condition with a warranty at a good price. However, Android flagships, unlike iPhones, quickly and significantly lose value in the secondary market.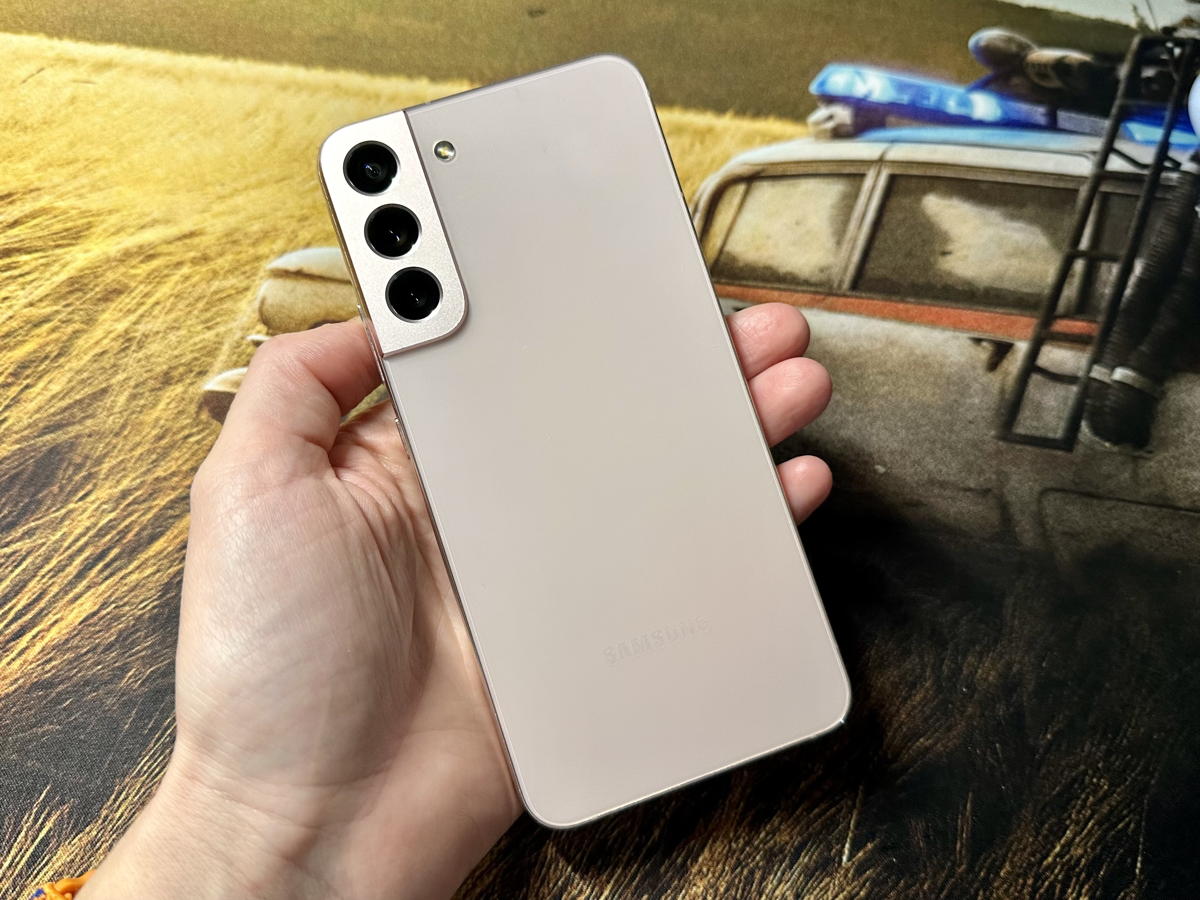 UPDATE: Galaxy S22+ and S23+ comparison
Well, the S23 series has premiered, and there aren't many updates. The S23+ features a new Snapgragon 8 Gen 2 processor for Galaxy (faster and more energy efficient), faster LPDDR5X memory, and improved speakers. It also has the super-resistant GORILLA GLASS VICTUS 2 glass. The cameras remain the same. It is said that the night shots will be slightly better, but that's rather hard to see.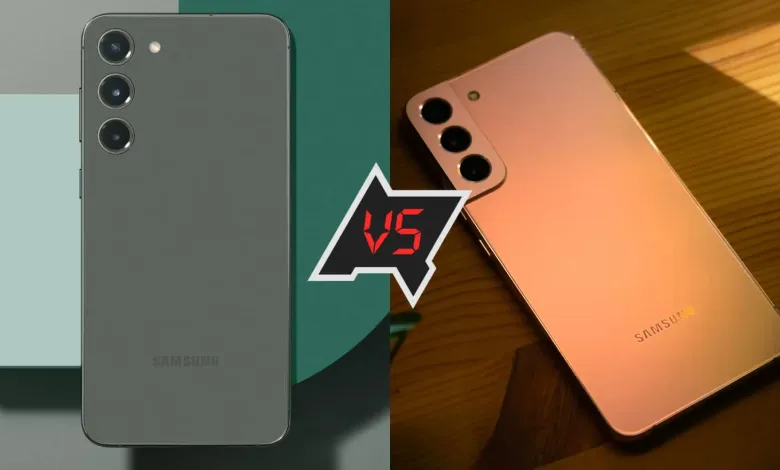 The design is almost unchanged, only the protrusion for the cameras is no longer there. The battery got a plus of 200 mAh, that is not too much, the charging is also far from the fastest (45W). The screen has a slightly higher brightness of up to 1,750 nits. The S23+ has more memory in the base version (256GB), but has also become more expensive, as otherwise.
The new model will also get four big software updates. Samsung has also assured that the S23+ and its brethren will receive security patches for five years.
Is it worth choosing the S23+ over the S22+? My opinion is that it's hardly worth overpaying so much, unless you have some spare cash and like the latest innovations, then, of course, your right.
That's all, thank you for your attention!
And what do you think about buying an S22 series model in 2023?
Read also: