On the official website of reMarkable, you can see a plaque proudly announcing "more than 1 million tablets sold." It's a boast that betrays the real situation behind the flashy Apple-like trailers: it's not a market leader, nor will it change the landscape of tablet computers. It's a niche product for people with everything, which isn't necessarily bad.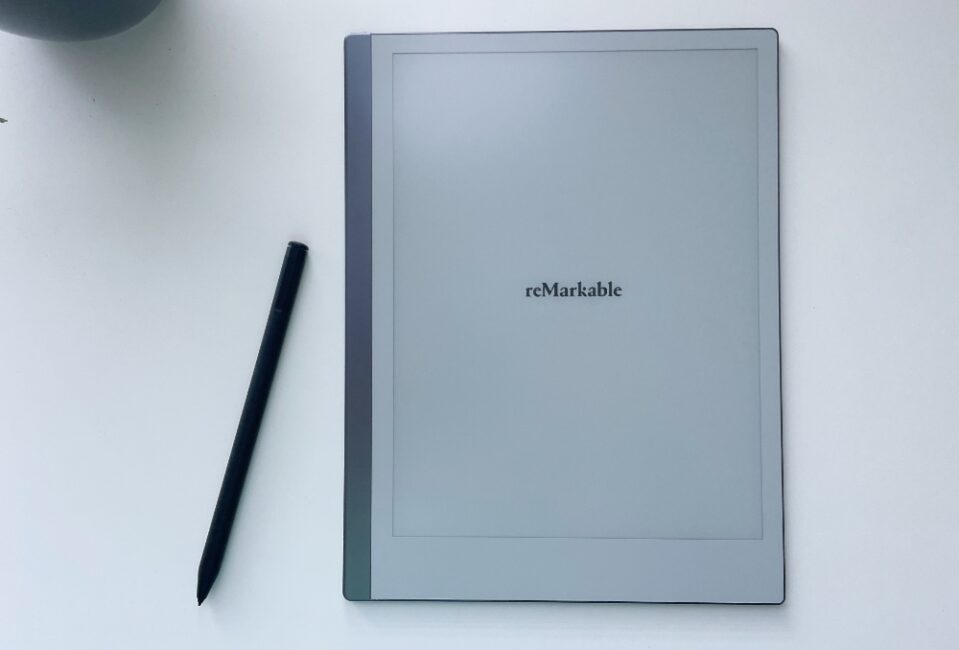 The magical device that proudly does less than its rivals
When you get the box, you're excited. It looks so good! The packaging has a distinctly premium feeling; after you take the reMarkable 2 out, you feel like you're holding something special. It makes sense: after all, it's a $400 tablet that can do dangerously little. You can't surf the web with it. You can't connect a keyboard to it. You can't watch YouTube, and you can barely read on it. There's no backlighting. All in all, it's a costly version of Etch a Sketch. It's a tablet that tries its best to make its inabilities its main feature. In other words, it's a tough sell.
And yet, here I am marveling at it, and the reMarkable 2 feels me with joy. Have we finally arrived in the future when we can make futuristic things with almost no practical use? It's incredible, really.
In a way, the company takes a very Apple approach. I'm not saying it's a bad thing — I am typing this on my MacBook Pro, after all— but reMarkable seems to take things even further than the company that inspired it. Do you remember how I mentioned that the tablet costs $400? Well, that price does not include the stylus (sold separately). The stylus without which operating the reMarkable 2 is impossible. Forget about dropping the iPhone charger from the box, reMarkable would have left the cable out, too.
Read also: TECNO SPARK 9 Pro Review: Well-Balanced And Inexpensive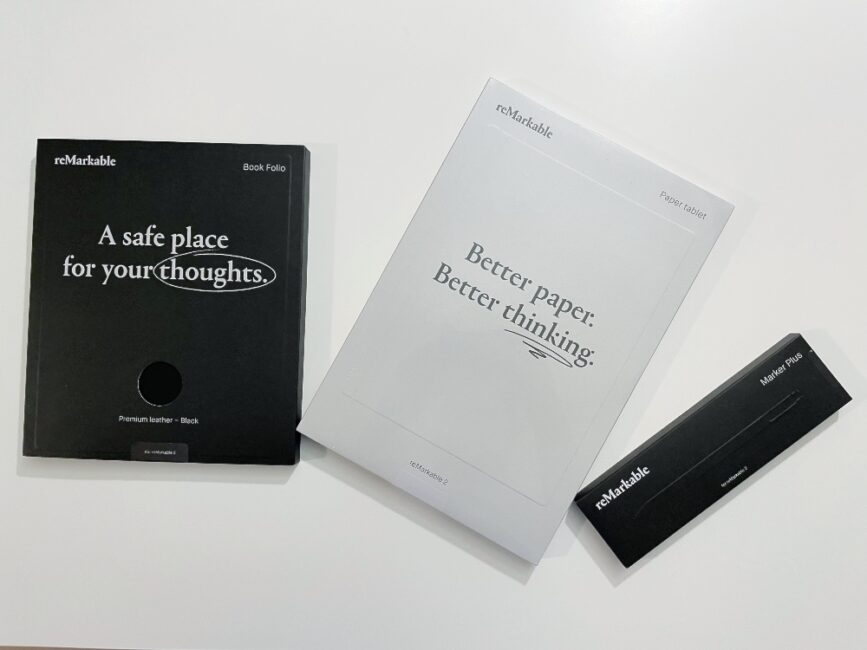 I might sound a bit irritated, but I am not. In fact, I am mostly happy with the reMarkable 2. It's a device that does exactly what the company promises on its website and does it wonderfully. The E Ink technology has fascinated me for many years, and I have reviewed a dozen eReaders already, but the reMarkable 2 is just about one of the most distinctive ones yet. It's not exactly new, being released more than a year before, but when presented with a chance to take a look at it, I couldn't say no.
Decent screen and fantastical dimensions
The reMarkable 2 is a big guy, with a 10.3 screen that's larger than most E Ink devices on the market. But the screen is not what it's all about — it's about the illusion. Most eReaders try to be just like real books. The reMarkable 2 wants to feel just like paper, but you're not the passive observer — you're the creator. It's a blank canvas for you to draw on, an empty notebook to fill with ideas, notes, and, let's face it, doodles.
If you like drawing with a pencil or a pen, the reMarkable 2 makes a perfect way to do so on the go. It's extremely convenient to hold and use, it being "the thinnest tablet on the market," according to the company. And it really is thin: it's barely thicker than the USB TypeC port it uses for charging. Even the not-so-small bezel, usually a very unwelcome sight in modern portable devices, serves a purpose, letting you hold it in your hands with ease.
The first thing we see is the screen. Unfortunately, it's the least impressive thing about the tablet — well, technically. The 1872×1404 (226ppi) E Ink Carta display is not the latest and greatest the world of tech has to offer — in fact, there are faster panels out there, used by Kobo, for example. But it's still a damn good screen, very paperlike in both look and feel, the latter made possible by a special rough surface created to imitate paper. While most of the other E Ink tablets have a smooth surface, the reMarkable 2 is different. And we appreciate it.
Read also: Xiaomi Smart Band 7 Pro Review: It Breaks the Bank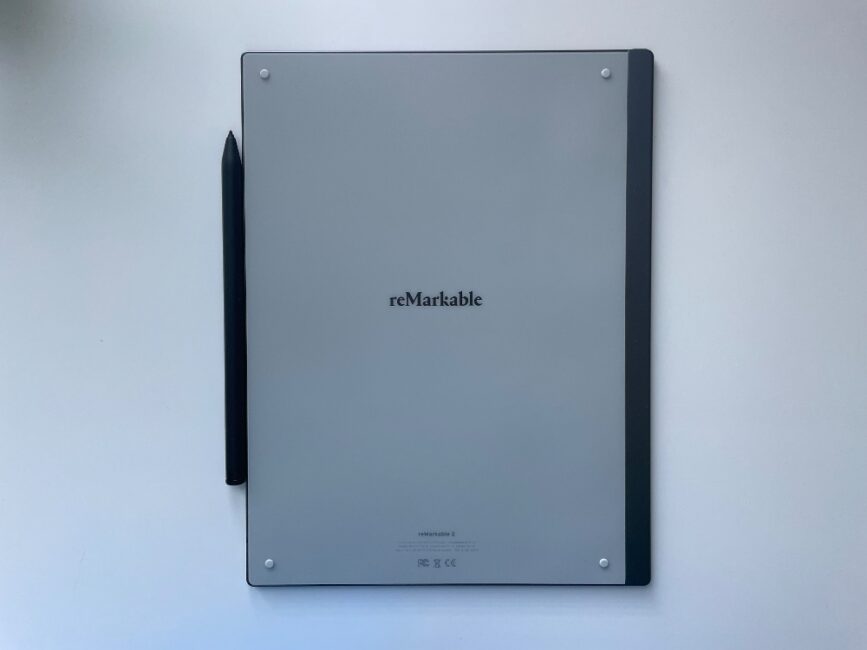 Smooth surfaces are notably unpleasant to touch with fingers — that much is evident to anyone who used cheap laptops with rough touchpads. But the reMarkable 2 is created with a stylus in mind — yes, the one that's not in the box and costs an additional $129 for the fanciest version (called Marker Plus) with eraser functionality. By the way, if you already have a Wacom stylus, you can use that one; amazingly, reMarkable 2 doesn't use proprietary technology. Just remember that it's not a Bluetooth stylus: it doesn't require charging or pairing; in that sense, it acts just like a regular pencil. Just don't expect your Apple Pencil to work.
The Marker Plus really is great: convenient to hold and very close to the real thing in every way possible. The travel is smooth, but there's some resistance, too, making it feel like a pencil. It supports various angles and levels of pressure and even has an "eraser" at the other end. It attaches magnetically to the side and sits there firmly.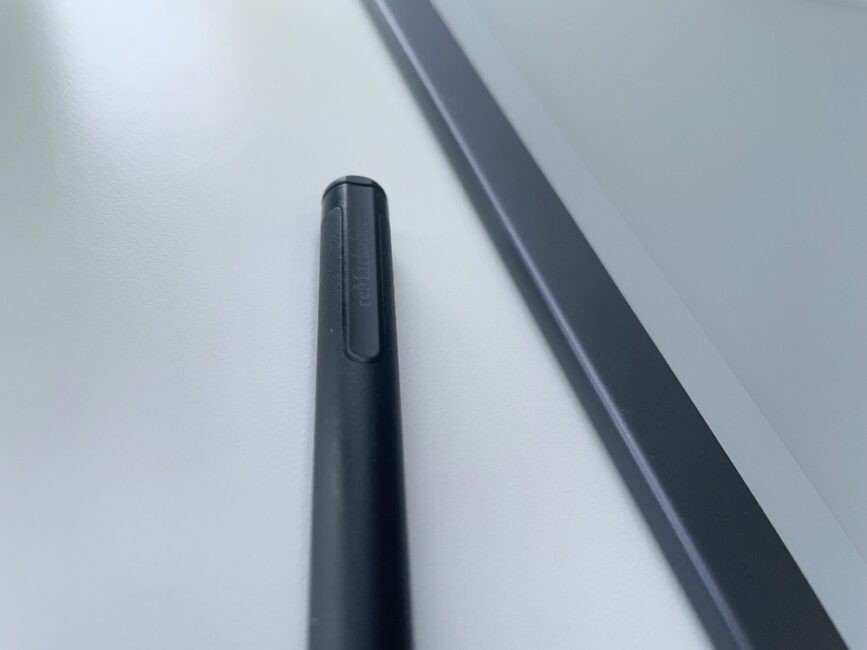 The joy of writing
The first thing you should know is that the reMarkable 2 is amazing for note-taking. It offers the best experience in that sense. While iPads with their Pencils are incredible tools for drawing, they don't feel like paper, while the reMarkable 2 totally does. It got the feeling of pencil-on-paper 100% right. It's precise and smooth. Software-wise, there are a few types of pens and some settings, but that's about it. It takes a simple approach as if fearing that too many options will break the equilibrium. I am not sure I agree, but I respect the decision to keep things simple.
Most of the time, the device works smoothly, but when presented with a heavy PDF, it struggles. Hardware-wise, it lags behind its competitors from China. You can view and edit PDFs, though, just don't expect to do it swiftly. You technically can read books, too, but more on that later.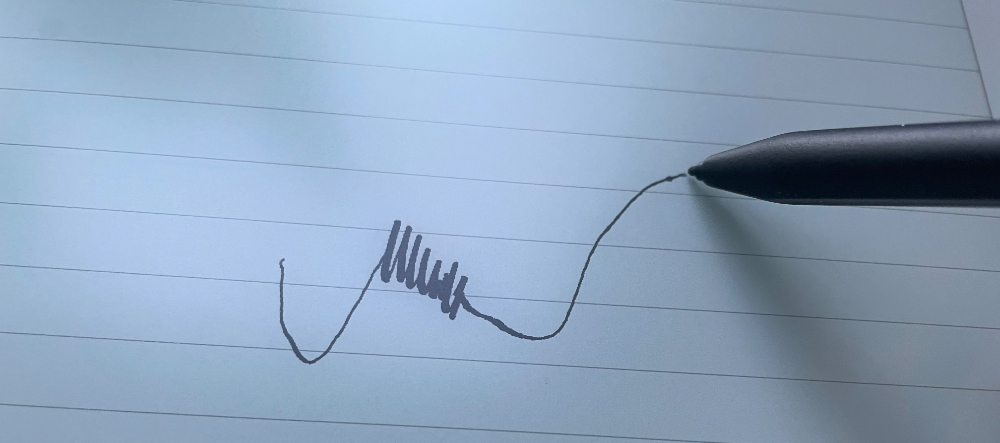 Is uniqueness good?
I like holding the reMarkable 2, and I like using my pen, so in a way, it already succeeded. And I really thought that I like the idea of purposely limited functionality — after all, I do enjoy using dedicated music players and cameras. But the more I was using the reMarkable 2, the more I wanted it to be… more. Because it totally can be more: it has almost everything to make it the most desirable E Ink tablet around: the fantastic form factor, the beautiful design, the underlying tech… and yet every time I tried to use it, I wanted to do more than just make notes. Admittedly, I am not much of a note-taker, and I draw like a 5-year-old, and that might be the problem. If you're not the target demographic, you won't be able to use the tablet at all.
The OS here is unlike Onyx's Android shell. It offers almost nothing. You can draw/make notes/doodle on virtual pages. You can connect to the company's cloud to sync your creation with a computer or a mobile device. Sadly, the cloud functionality is limited — you have to pay for the full experience. For a device that's already expensive, offering a paid subscription while companies like Onyx have the same features for free doesn't sound like the brightest idea.
Read also: realme 9 4G review: Midranger with 108MP camera and 90Hz screen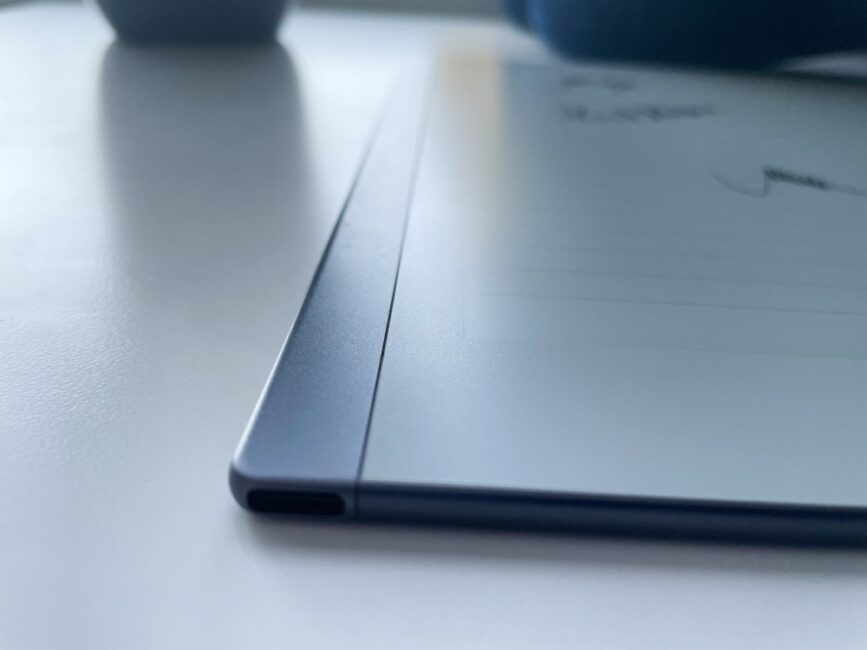 The reMarkable 2 uses a proprietary OS that's been deliberately limited. While the tablet does support internet connectivity (in fact, it immediately asks for your Wi-Fi password), it doesn't really make use of it all that much. That part is not the problem: I've been using Onyx devices for years without ever opening the browser. But I do like reading, and the reMarkable 2 offers very meager options when it comes to eBook functionality. It does allow you to upload your own eBooks (good luck finding those without built-in DRM), but it seems to convert them automatically into PDFs for making notes. Great as an option, awful as the only option since you can't easily change a font or its size, and the formatting usually suffers a great deal.
It can be a problem for some. There are user-created apps created solely for reading epubs. People jailbreak their devices simply because they want to use their paperlike tablets as a reader. Even Apple never limited its tech that much. And while I get that that's the main idea of the device, I find myself unable to completely agree with it. You make a truly spectacular thing and stop short of greatness… why? Would it really harm the device if it had more than one app, that app being the notepad? I don't believe so. Right now, there are millions of potential buyers looking with interest but ultimately choosing Onyx Boox Note Air just because it can do so much more. Being so faithful to the idea of a "distraction-free" tablet is akin to shooting yourself in the foot. It's a nice notion, but people value choice, and when faced with a $500 decision, they'll most certainly buy the tablet that does more and costs less. I'm not theorizing, too — I've read forums and seen countless ways people go out of their way to make the tablet a bit more than it is. There are ready-made open-source apps for a reason.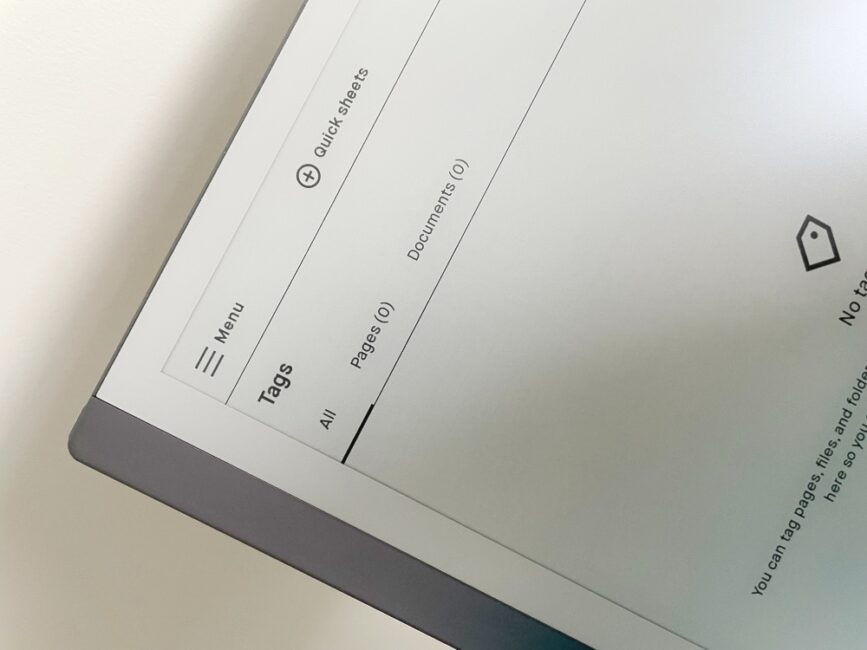 It sounds like a weird hill to die on, and yet, it's not easy to say whether the brand is wrong to stay loyal to its principles. After all, how many truly unique gadgets are there? In a world of identical phones and tablets, finding something actually fresh and exciting is getting harder and harder. I've been crying about the boring world of smartphones for ages, so what am I doing here berating one of the few truly unique gadgets on the market? You might not like the reMarkable 2, but you have got to admire its adherence to the original pitch. I hate that phrase, but it really comes down to personal preference.
Verdict
I wanted to love the reMarkable 2. To some degree, I really do. Risking sounding corny, it feels cool to own a device like that — something so unnecessary and specific. In the right hands, it can be a fantastic tool for unleashing creativity. It's gorgeous, convenient, and focused. But it's also needlessly limited in its functionality. It does one thing great, but is it worth paying so much for it? If you have a dispensable income or need a truly fascinating present, sure. But most people need only one E Ink gadget, and when presented with a choice, they will choose the one that allows them to both write and read. I respect reMarkable 2 for firmly believing in the idea of their product, but a few optional apps are all it takes to become a major player. But maybe that's not the point at all.
You can also help Ukraine fight with Russian occupants via Savelife or via an official page of the National Bank of Ukraine.