Wow, it's 2020 already. That's crazy, although not as crazy as those science fiction writers led us to believe. There are no replicants wondering about and no flying cars on the horizon. It's all the same, really. Oh well, I guess it's back to the basement for me, to escape the dreadful and uninteresting reality in the world of video games.
And there have been quite a few decent games in the recent years, especially for the PS4, a leading console of the current generation. The PS5 looms in the future, and it's about time we take a deeper look at all the great titles we've been able to play. Today let's remember all the fantasy ones, with dragons, titans, mystical beings and so on. There've been quite a few of those.
Ten games is nothing and if you think there've been some catastrophic omission, please let us know in the comments.
10. The Elder Scrolls V: Skyrim
Oh man, this again? Well – yes. This again. Because technically it has been re-released for the new generation. It certainly runs better than on the PS3, that's for sure.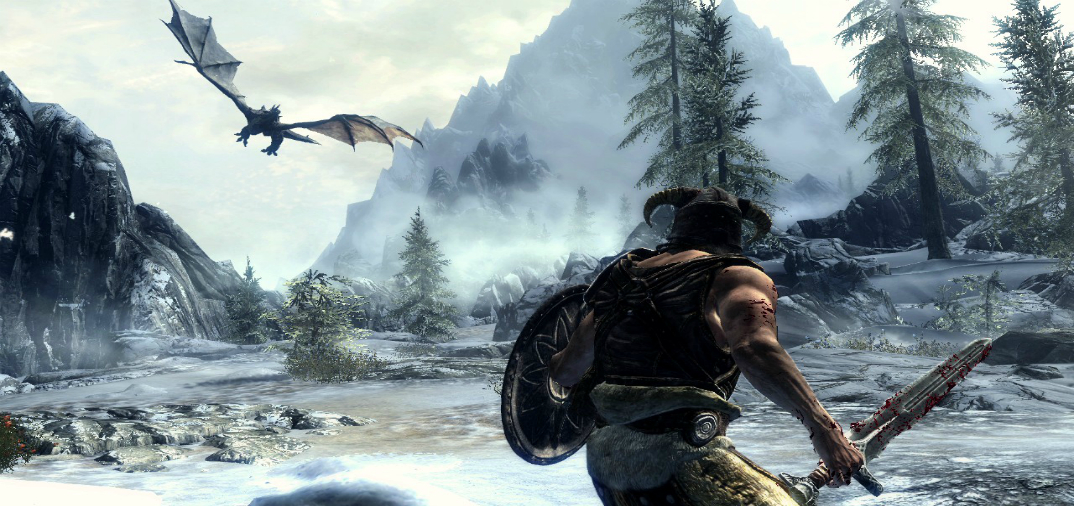 The Elder Scrolls V: Skyrim may look weathered, but underneath the aging exterior lies a wonderful world. It was a time before Fallout 76, when Bethesda could do no wrong. And Skyrim was its magnum opus. It was the biggest, the baddest, the most atmospheric game in the whole series. It seemed endless, and every new save promised a completely new adventure.
It's 2020, and gamers still wait for another game of this magnitude. That feeling of freedom is something we still can't find in any other game. Will we in the future, with the eminent release of The Elder Scrolls VI? One can only hope. Thank you, Skyrim, for being an endless well of memes and memorable stories.
9. Middle-earth: Shadow of Mordor
The Lord of the Rings is not a franchise that's on everyone's minds. The epic trilogy of films has ended years ago, and the new Amazon's TV series are in the future. The Hobbit movies came and went, and left vague memories of hobbits and elves and Benedict Cumberbatch convulsing on the floor. And Middle-earth: Shadow of Mordor… well, it was quite something, wasn't it?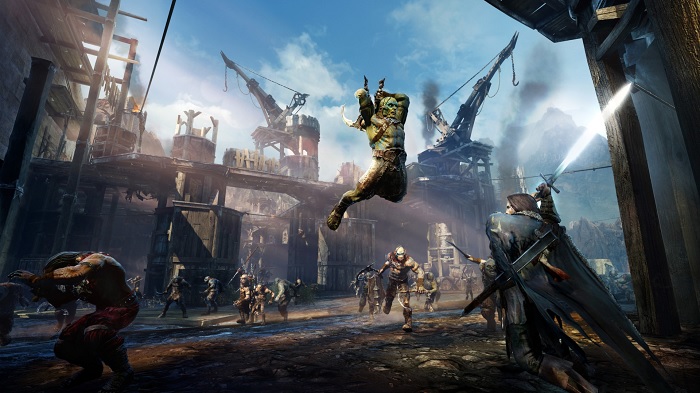 For a licensed game it was incredibly well-made. It managed to take Peter Jackson's signature epicness and take it up a notch. It told us a new story set in our favorite fantasy world. It presented us with an original protagonist and completely new and innovative game mechanic. It was, in other words, everything we hoped it would be.
The Nemesis system allowed for some truly fantastic and unpredictable in-game events, while the battle system, taken directly from the Arkham series, felt good and bloody.
You might argue that not all games on our list are "traditional fantasy", but Middle-earth: Shadow of Mordor certainly has no problems with self-identification. It's big, it's vast and it's fresh. Too bad its sequel Middle-earth: Shadow of War didn't bring any new ideas to the table.
8. Nioh
Western fantasy worlds are fine and all, but there's so much more. Take, for example, Nioh, a dark fantasy game in the vein of Dark Souls. Released before Sekiro: Shadows Die Twice and Ghost of Tsushima, it transported us into a strange and unexplored world of samurais and yokai.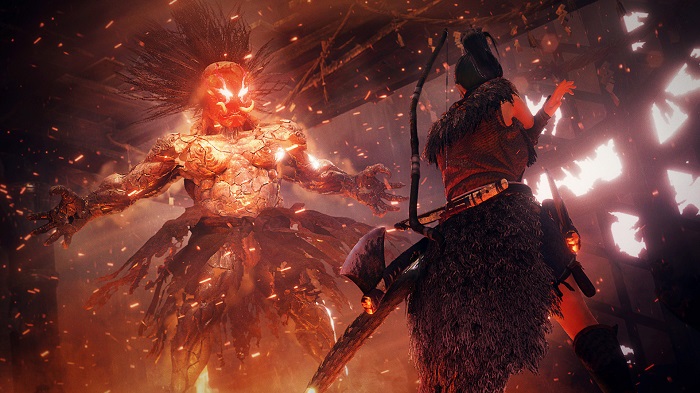 Nioh is still a brilliant game that combines fantasy elements and historical facts. Its battle system was quick and brutal, and its setting charmed those tired of the samey game worlds.
Atmospheric, stylish and addictive, Nioh is definitely worth a look.
7. Divinity: Original Sin 2 – Definitive Edition
When it comes to classic fantasy games, Divinity: Original Sin 2 has it all. Interesting story, tons of races and characters, player freedom and deep tactical battle system are all part of its charm. It has something the other do not – a multiplayer and local coop gameplay, which is fantastic, by the way.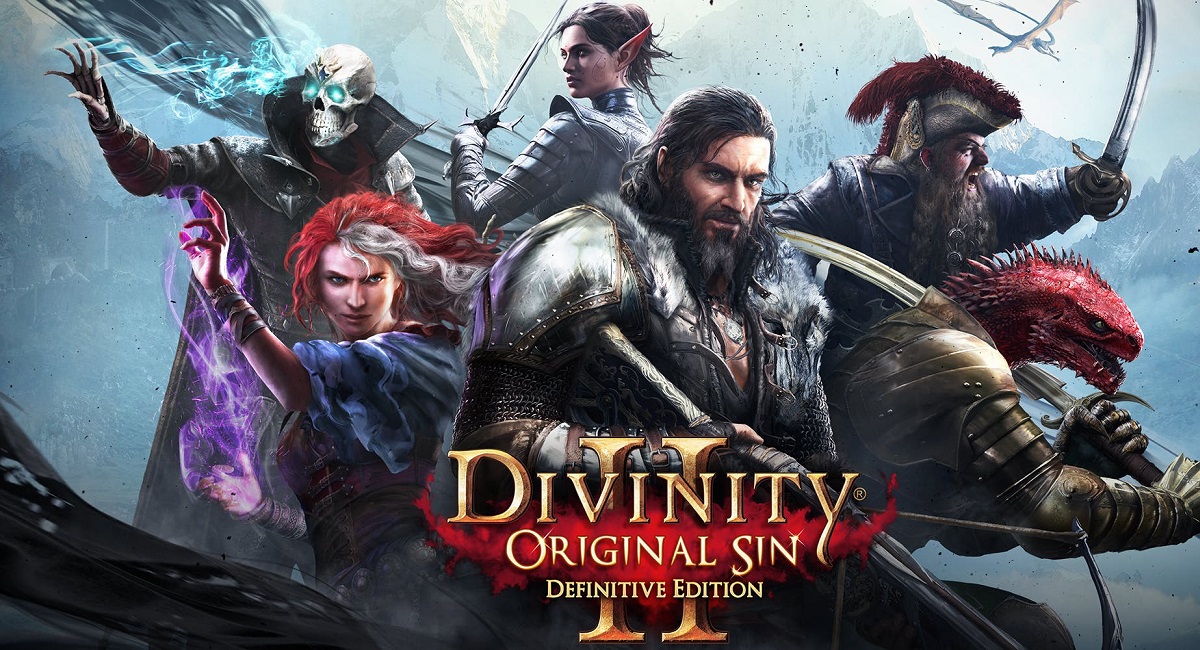 You don't think of consoles when talking about Divinity: Original Sin 2, but the developers have done a good job porting this obviously mouse-oriented game to new audiences. Sure, it's a bit unwieldy at times, but the charm is still there.
6. Dishonored 2
Wait, what? Dishonored – a fantasy? Well, sure, it's what you might call a gaslamp fantasy, didn't you know?
I'll take any chance I can to talk about one of my favourite game series from one of my favourite studios. Dishonored from Arkane Studios had been a phenomenon on the PS3, and the sequel managed to take it to a whole new level. With sprawling multilayered levels and many secrets, it feels like a good Thief reimagining we never got.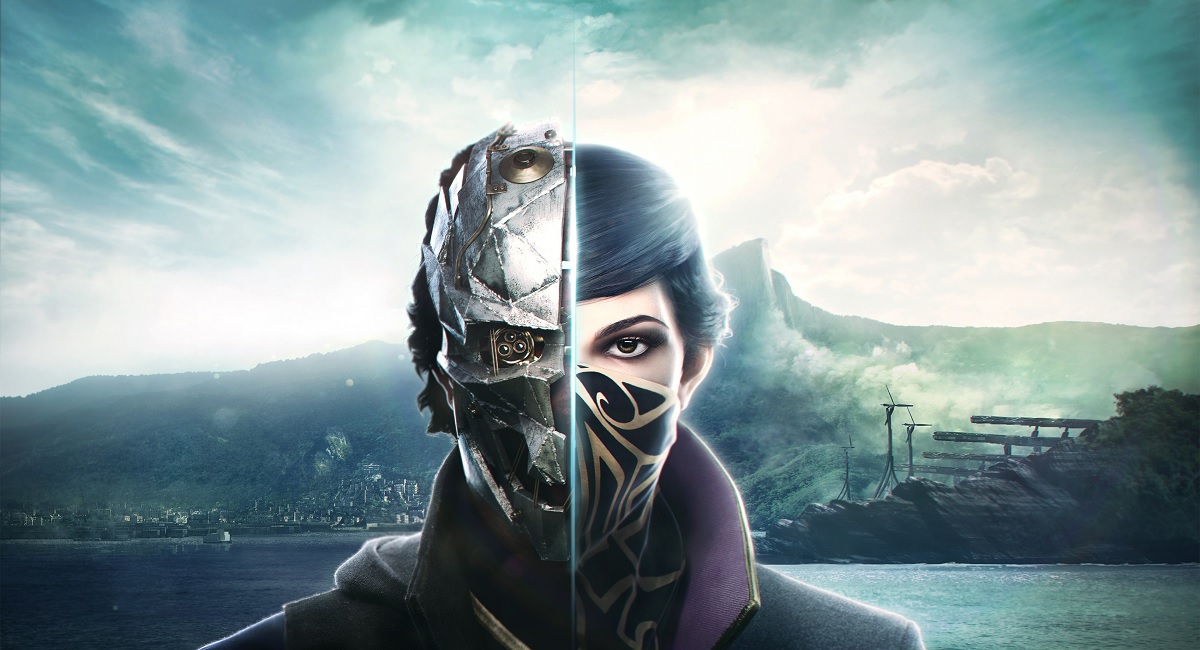 The story is also interesting: Corvo is still at large, and deadlier than ever. But now you can choose your character. Don't like Corvo? You can play as his daughter Emily, who has a completely different set of skills. Thus, it's advisable to play the game at least twice to see all it has in store. Peaceful or aggressive, magic or no magic, stealth or guns blazing? There are so many play styles, and every one has its own repercussions!
When playing, I was constantly impressed by the level design. It's simply the best I've seen in years. I still remember the Clockwork Mansion vividly!
Dishonored 2 deserves to be remembered as one of the most creative and polished games of this generation.
5. Dragon Age: Inquisition
Dragon Age was once a jewel in BioWare's crown, but the studio doesn't seem so hot nowadays, with all these Anthems, Andromedas, and whatnot. But Dragon Age: Inquisition had been released prior to all this unpleasantness. And it was very well received – it was a game of the year.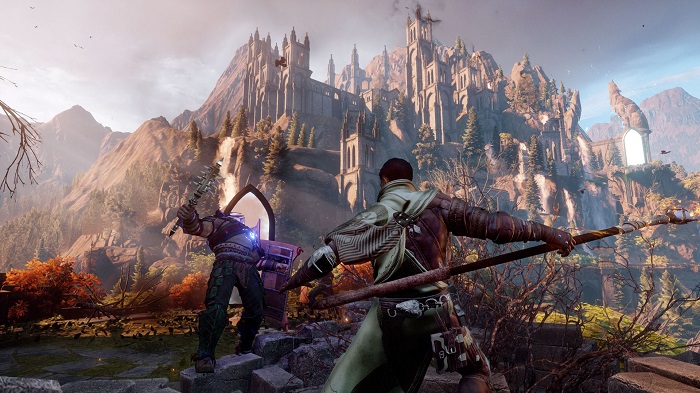 Does it still hold up? Well, that's hard to say. It is a weird beast: I have a strong feeling that the developers didn't exactly know what game there were making. Is it Skyrim-like or Origin-like? Is it an MMO? It's hard to say. But I know that many people liked it a lot better than the Dragon Age II. Interesting settings, curious characters and lots of new additions (like the ability to judge people whilst sitting on a throne, who doesn't want that), and curious, if a bit formulaic, plot – the game has a lot going for it. Its impact has been diminished by the release of Witcher 3, but there's still a lot to like.
Sadly, there's a real possibility that Dragon Age: Inquisition is the last good BioWare game. I have fond memories of playing and replaying it, and I advise you to try it as well.
4. Bloodborne
FromSoftware are widely known for their Dark Souls series. Nerve-wracking games, which test players skills and patience, defined the last generation, although it all started with Demon's Souls on the PS3 – I bet not many people remember that. With Bloodborne, the creators returned to PlayStation, giving us their best work yet.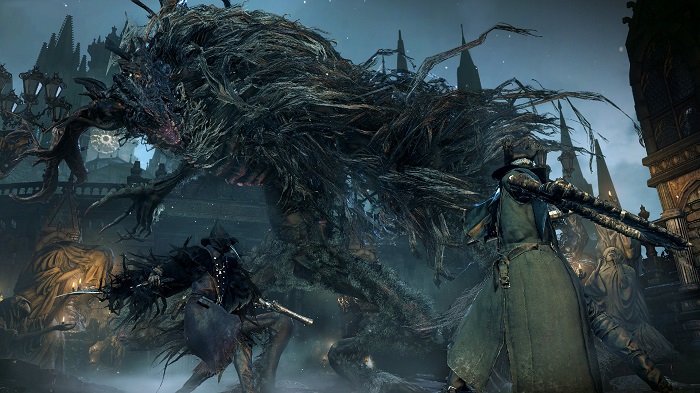 This dark fantasy game, as Hidetaka Miyazaki describes it, has it all: gothic design, imaginative settings and very trying gameplay. It's a lot faster and aggressive than Dark Souls, and it looks fantastic.
If you like dark fantasy, Lovecraftian horror and Edwardian settings, be sure to check it out.
3. Shadow of the Colossus
We know, it's not fair to talk about classic titles. Shadow of the Colossus was released in 2005 for PS2, and since then it has gotten a remaster and a complete remake from Bluepoint Games. It's almost impossible to believe that this is not a new game, because it looks so good. It is one of the best games of this generation, and not enough people talk about it.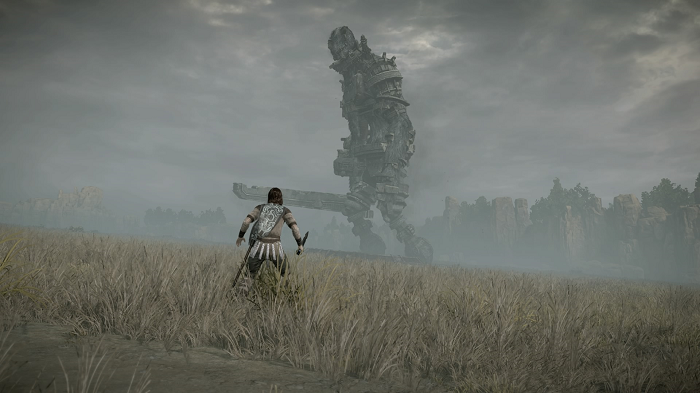 Fumito Ueda is famous for his unique and innovative games like The Last Guardian – another game worthy of our list. But Shadow of the Colossus will always be his best work: it has amazing visuals (now – more than ever), an interesting world and a moral dilemma – something you almost never see in video games. For the whole time I've been thinking about what the game wants me to do and whether it was moral. Yes, I wanted to be moral in a video game! But that's the magic of Ueda's works – in a way they are more real than they have any rights to be.
Epic in scale and still ahead of its time, Shadow of the Colossus still inspires new masterpieces like The Legend of Zelda: Breath of the Wild and directors like Guillermo del Toro.
2. God of War
While not a traditional fantasy game, God of War still more than deserves to be on our list. This Nordic adventure, set in a mythical world of Scandinavian folklore, tells a story of Kratos, who is now older and wiser. He has a son, who he wants to protect at all costs.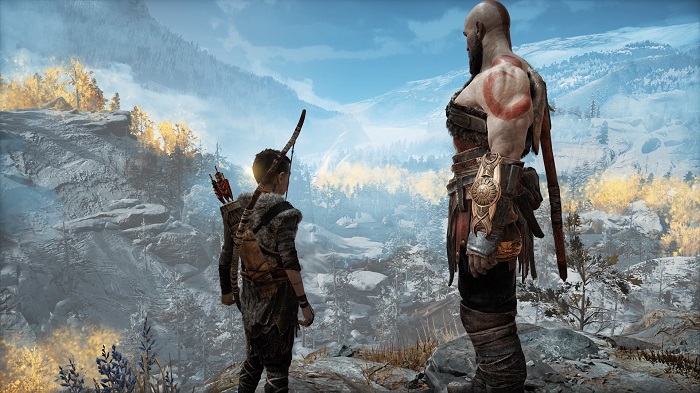 Many people call God of War the best game of the generation, and I get that. Cory Barlog and SIE Santa Monica Studio took a fairly straightforward franchise and completely reimagined it, thus revitalizing the whole series. With lots of plot, great dialog and flawless voice acting, it is everything people wanted it to be. Sure, it's not as senselessly gory and silly like its predecessors, but how many times can you make the same thing? Santa Monica was brave enough to experiment, and we are all the better for it.
Ancient gods, Nordic legends and magical abilities – all of that and more can be found in God of War, a game you can't miss if you own a PS4.
1. The Witcher 3: Wild Hunt – Game of the Year Edition
It's hard to overstate just how influential The Witcher 3: Wild Hunt was. Usually overhyped games lead to disappointment, but here it was the other way around: not that many people had been waiting for it, but after the release it became a sensation. That one game made CD Projekt Red one of the most respectable players in the industry, and it made Geralt – the main protagonist – a pop culture icon with his own Netflix show.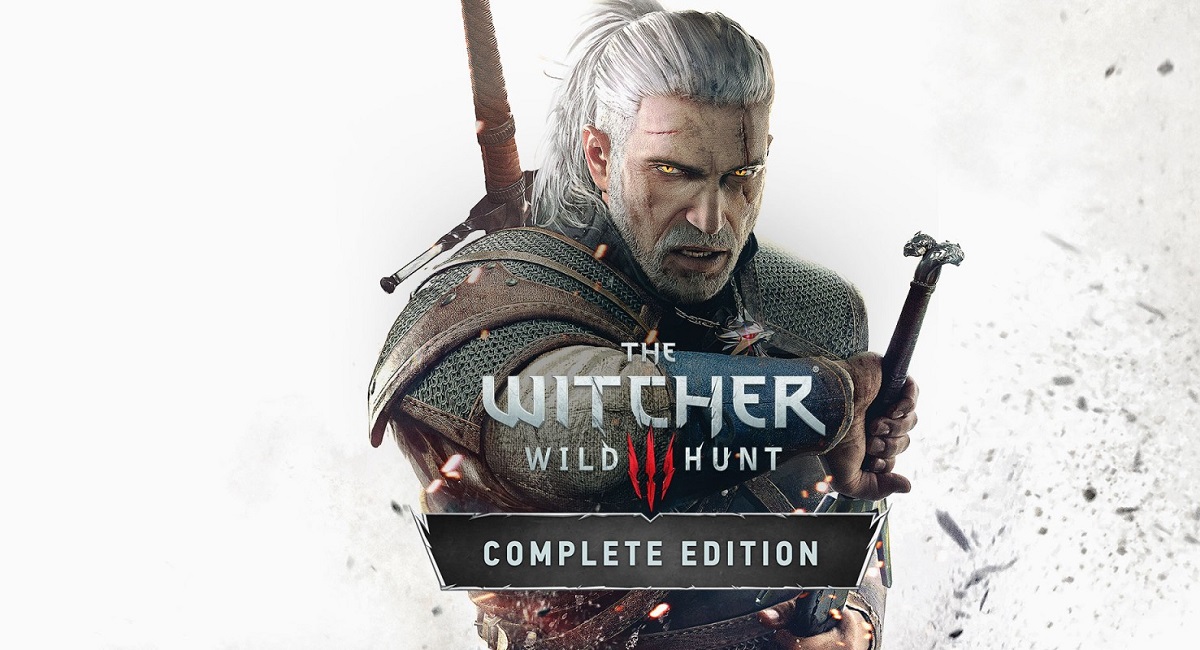 So what is The Witcher 3: Wild Hunt? It is a massive fantasy RPG with the world that was been influenced by Polish folklore and history. It's based on a successful books series by Andrzej Sapkowski, and tells the story of Geralt of Rivia, a "witcher", or a mutant with superhuman abilities who hunts monsters. The game gets praise for interesting plot, great side quests and rich content. Add to that two fantastic DLCs included in the "Game of the Year" edition, and you get a complete (and unmissable) package.