Fishing games are a kind of a meme by this point. Mostly because developers manage to put them in every other game for no apparent reason. Separate fishing games are much rarer, and they are mostly all about sport and the activity's soothing nature. Dredge is different. A lot different.
Lovecraft was a divisive figure, but one thing is certain: video games owe a lot to him. A constant source of inspiration for all kinds of grimness, his books basically created a whole subgenre. And let's be clear: I am not a fan. I just never liked this nasty feel of games like The Sinking City. But I am always happy to give new games a chance, and I am very happy I gave Dredge one.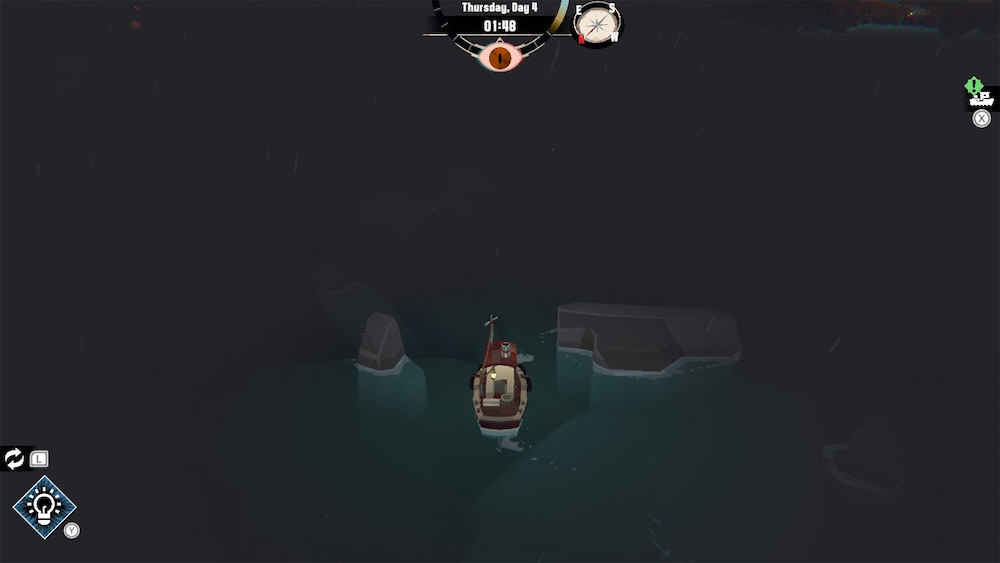 Dredge is all about fishing, true, but it's not a simulator by any means. There's no realistic mechanic to fishing, and the most accurate part of the experience is the vast encyclopedia it has. There are more than 100 types of fish there, but there's a catch (get it?) — some of the fish are mutated. Dredge is not a relaxing game at all — it's one of the gnarliest games I've played this year, but at no point it felt like a parody or a downright copy of Lovecraft's works. The vibe is familiar, but other than that, Dredge is as unique as they come.
Black Salt Games has managed to create an interesting game that mixes genres and offers something truly new. It's a game about fishing, yes, but also about characters, a strange and spooky world, and the underlying mystery.
Our main character is a man trying to survive in a world. He's a fisherman with a beaten-down boat and not much else. The gameplay loop looks familiar at first: fishing is quite easy and relies on reaction, not realistic parameters. Controls are simplistic overall: you control the boat with your left stick, look for bubbles in the water, and play a little mini-game when you're there. After a while, you go back to the port and sell all the fish. That's about it for the most part, but there's also a freaky plot, shifty characters, and a sense of uneasiness. The town seems miserable, and the world is permanently damp and unwelcoming. Sometimes you catch a fish, and sometimes some mysterious relic that puts you on a new quest.
Read also: Backfirewall review: Quirky puzzler that's well worth your time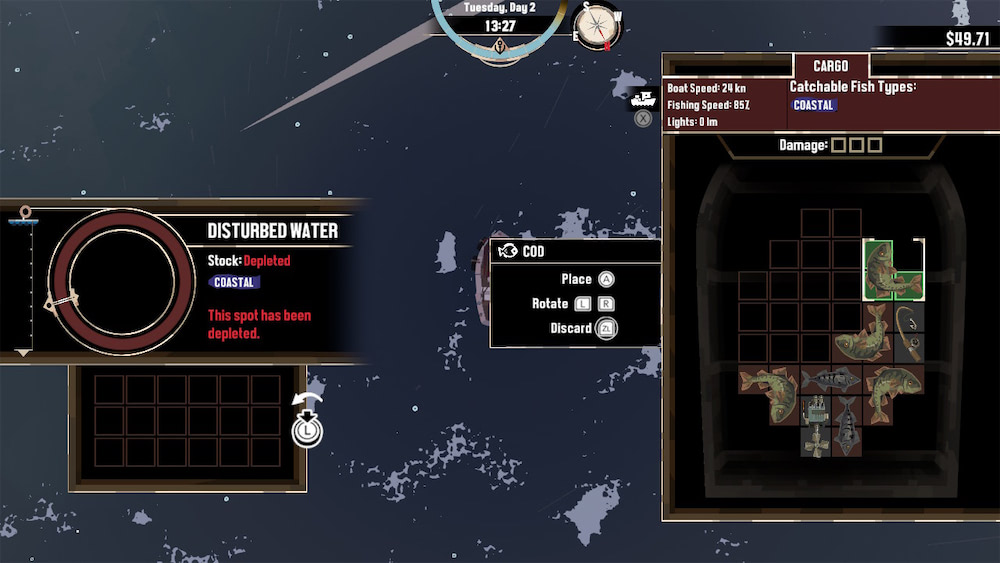 And whatever happened to the previous fisherman, anyways?
This is a game about fearing the night, except that often you can't, because at night, you can catch mutated fish. The kind that fights back. Sometimes all you can do is run back to safety, hoping your ship survives the vicious attacks from below and an occasional bump against a rock. There are rituals involved, eery characters, and lots of updates to your ship. There's a lot, but the game is focused and strangely captivating.
Overall, it's a great package that can be unforgiving to the new players. Challenges are brutal and not at all expected this early in the game. This is why you should, first of all, remember that Dredge is about fishing, but not really.
Read also: Lil Gator review: Childlike wonder in a small package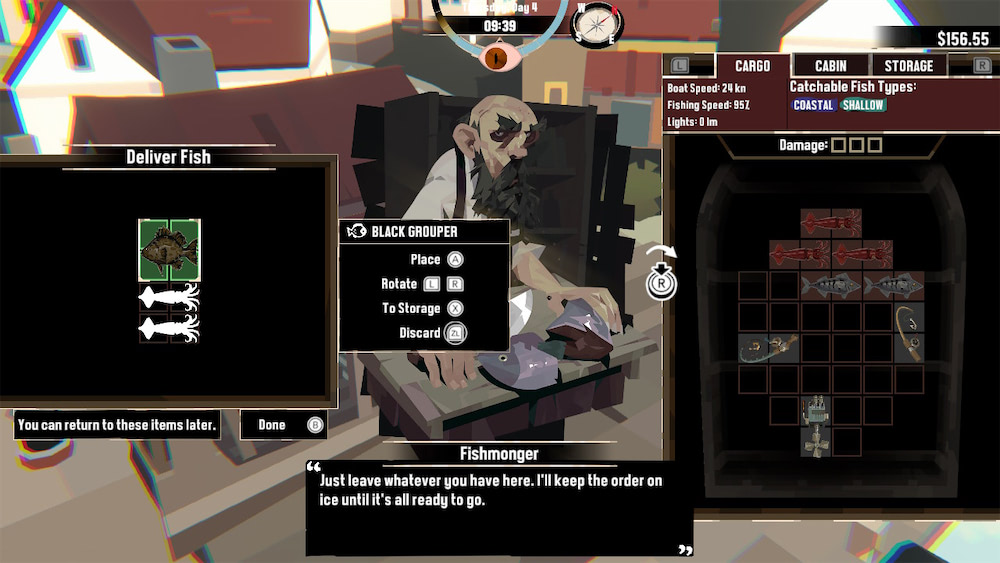 Verdict
Dredge is much more than a fishing game: it's an action RPG, a mystery story, and a gift that keeps on giving. It's unforgiving and ghastly but also addictive and great in small portions. It feels great on the Switch, and I can only applaud Black Salt Games for this debut.