I must have about ten power banks by now. I just keep accumulating them (get it?). They are convenient, portable, and cheap; having more than a few makes sense. There is, however, another option: the one power bank to rule them all. The UGREEN 145W Power Bank promises just that: to nullify the need for any other device like that. How? By being the best at everything.
Cost
We're talking serious, premium gadgets here. Not your cheap power banks you get for free. The UGREEN 145W Power Bank offers an incredible 25000 mAh capacity, costing $159. The price alone is a reason to think twice before buying. Chances are, you don't need a device like that. There are much cheaper — and smaller — options that do the job well enough. But those options probably can't charge your laptop.
Read also: The Roost V3 laptop stand review: Elevating experience
What's in the box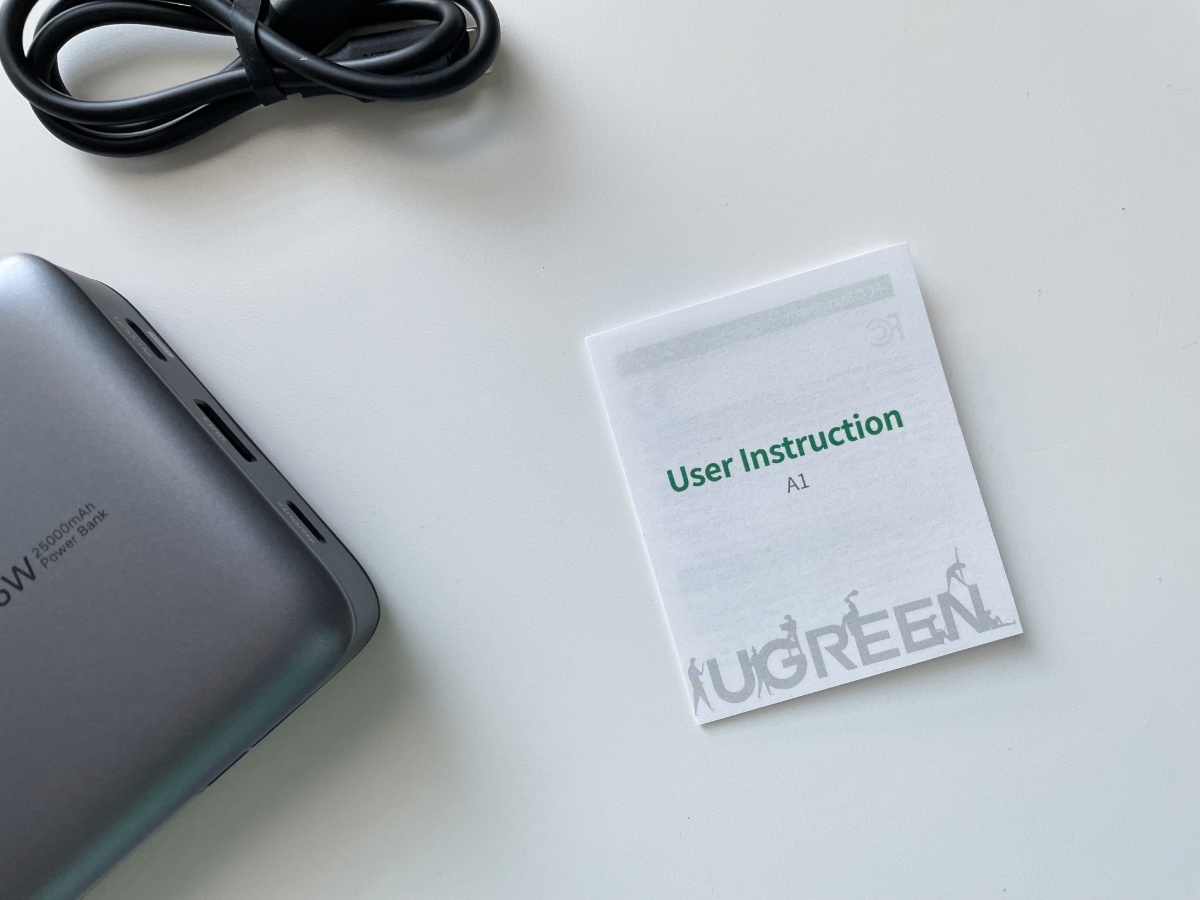 Premium device requires a premium box, and in this case, it's… okay. You get the power bank itself, as well as a protective bag and a USB-C cable that's on the shorter side — nothing to write home about. A charger would have been appreciated.
How does it

look?
You definitely don't need a stylish power bank, but it helps. In the case of the UGREEN 145W Power Bank, it looks quite good. The design is laconic, with grey colors, some inscriptions on the body, and a display on the side indicating the charge level. What's far more important is the power bank's feel, which is good. It's very nice to the touch, the plastic feels expensive, and, crucially, it's not heavy! At least, not compared with some of the other behemoths. For lithium-polymer batteries, it really is nothing. The size, too, is as compact as it could have been: 6.3 x 3.18 x 1.05.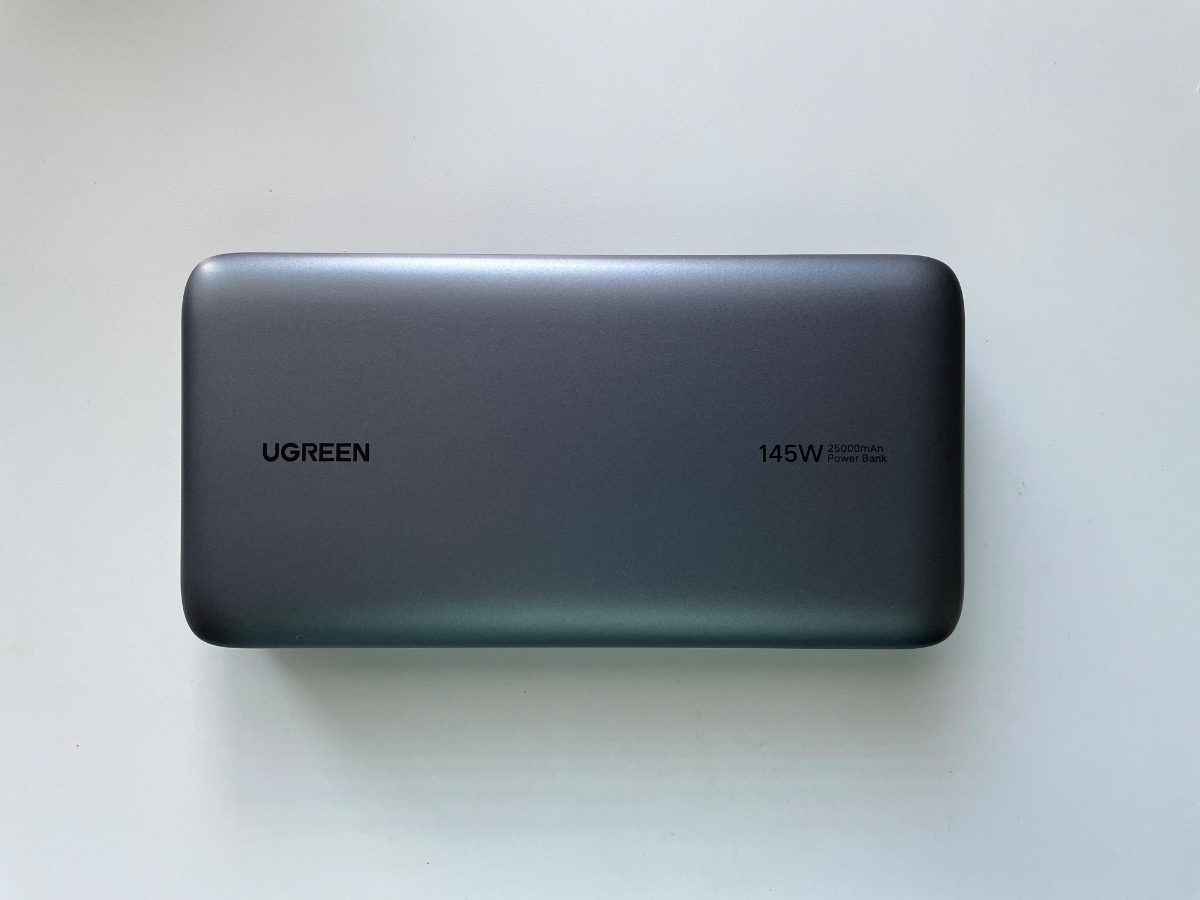 Charging
But let's get down to business. UGREEN has been very vocal about its flagship's capabilities, stating that it can charge a MacBook in record time without breaking a sweat. To me, the idea of a laptop-grade power bank still sounds fantastical, but I can confirm that it does, in fact, work very well. It can charge a MacBook Air incredibly fast. It's hard to make a statement for all laptops, though: Apple computers generally are the most power efficient, and your mileage with, say, gaming laptops might vary. For me, it's a great socket replacement when I am out and about: I can not only charge my laptop but also simultaneously charge my headphones or a phone: the power bank has three charging ports. One of the USB-C ports supports charging at 100W, while the other port only supports charging at 45W. The USB-A port supports 18W at the max.
Read also: Mountie+ review: Your laptop monitor needs a buddy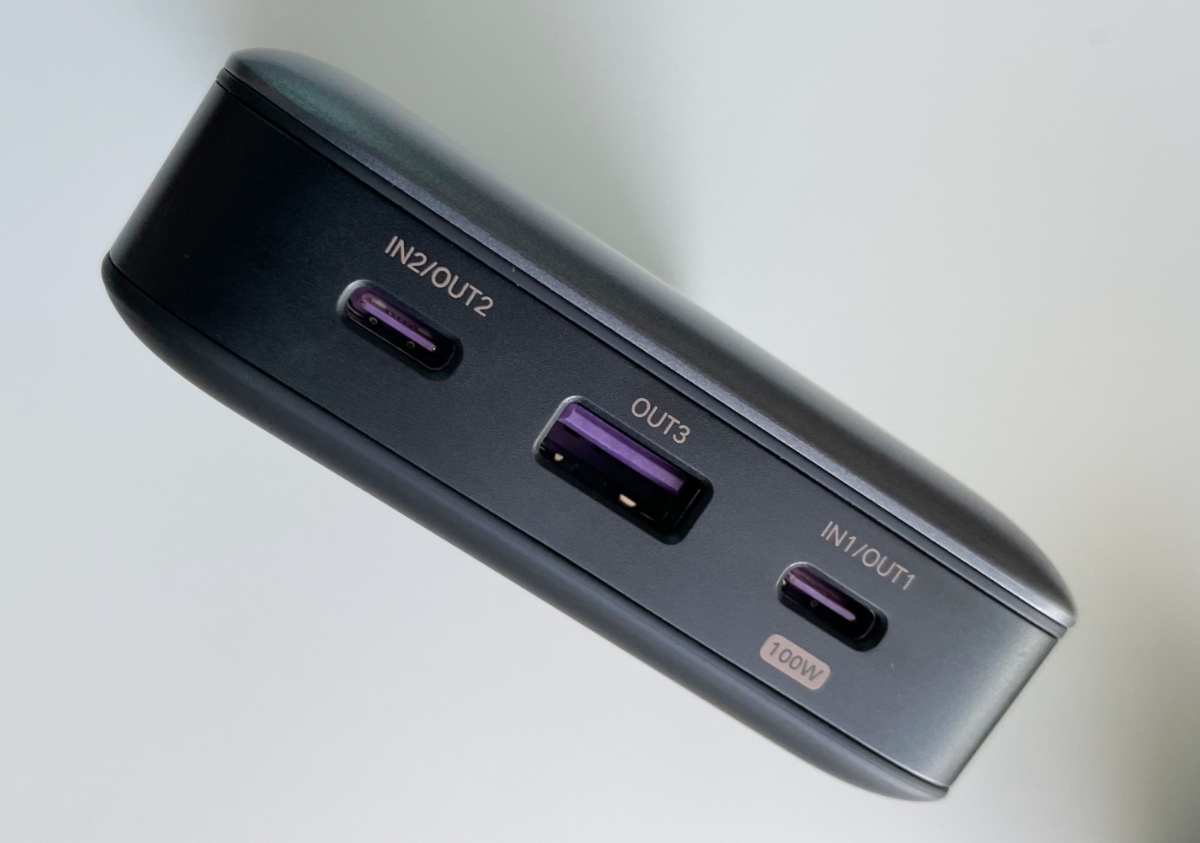 Both C-ports can charge your devices at maximum speeds while used at the same time, but add the USB-A port to the mix, and the speed of the second C-port slows down. Keep in mind that if you use both the secondary USB-C port and the USB-A port at the same time, they will both be limited to 18W speeds. This doesn't necessarily make the power bank unusable, but it's something to consider if you plan on charging multiple devices simultaneously.
Charging the power bank itself is not as fast: it requires a lot of power and more time than initially stated. But it's not bad, and I never had any issues.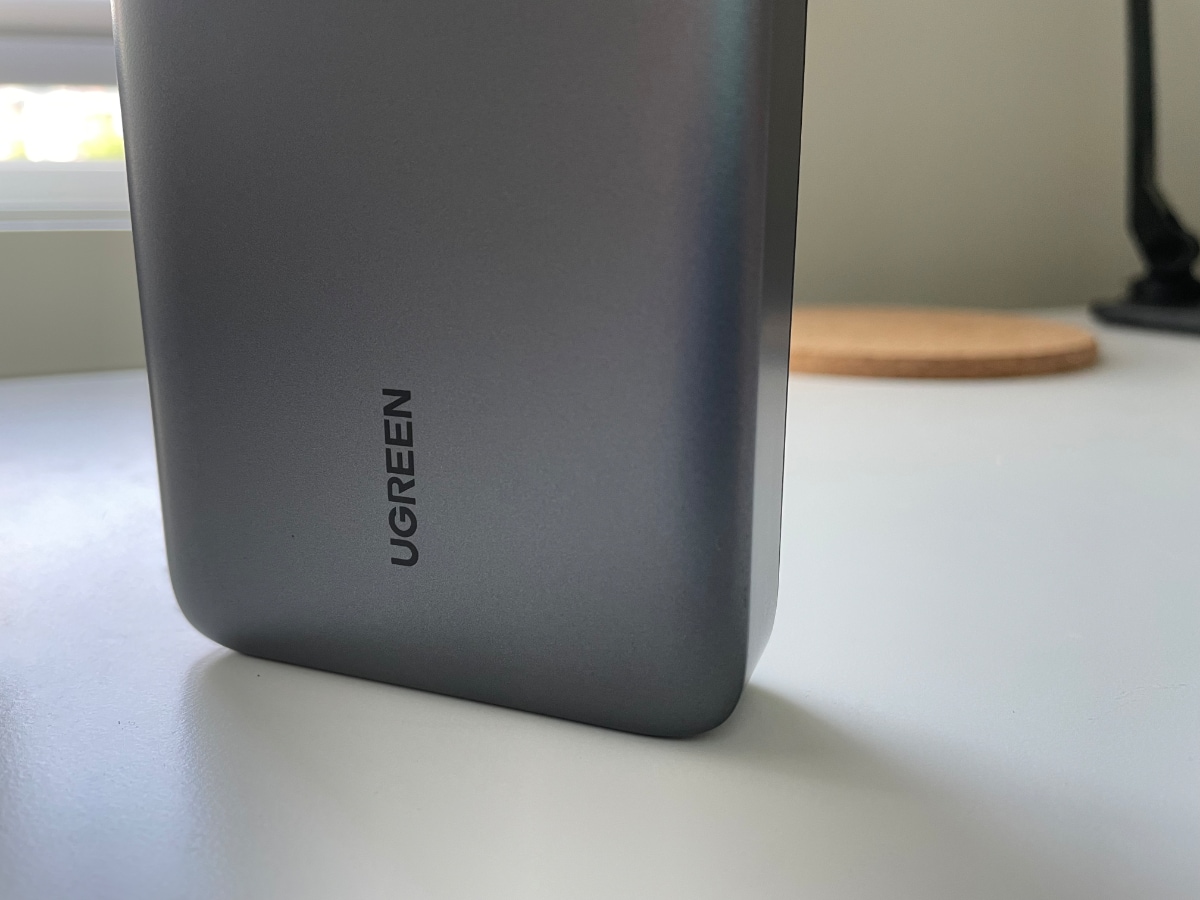 Verdict
The UGREEN 145W Power Bank is a fantastic device for remote workers who enjoy fresh coffee a bit too much. The 25000 mAh capacity means it can charge your phone numerous times, breathe new life into your Nintendo Switch at least three times, and even revive your laptop. It's the accessory to have on a long flight, and if you can spare $150, it's something to consider.