EKSA, which specializes in the production of gaming headsets and mice, has introduced its new product – the E5000 Pro gaming headset. According to the company, the headset offers 7.1 surround sound and noise reduction.
The headset has a very interesting Star Engine design. Behind each earphone is a mesh layer, and on top of it is another rounded grille, resembling the engine of a spacecraft. The headset has green accents on top of the black base color, and the back of the cups has an RGB backlight.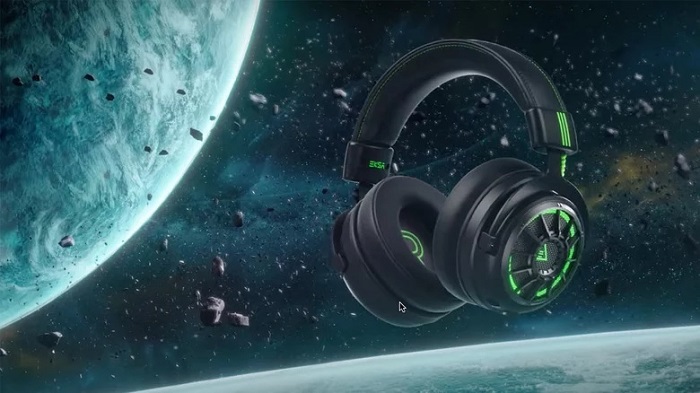 The sound is delivered to the player through 50 mm drivers. Plus, the headphones have two microphones – one for ambient noise reduction, and the other detachable – for an audio chat with teammates or making calls. The E5000 Pro has a special chip that is responsible for ambient noise canceling. This ensures that all the sounds in the game will be heard very clearly.
7.1 surround sound allows you to correctly identify sound sources in games for full immersion. The company says that this feature can be enabled directly from the headset, but users can also use special software to adjust the sound effects.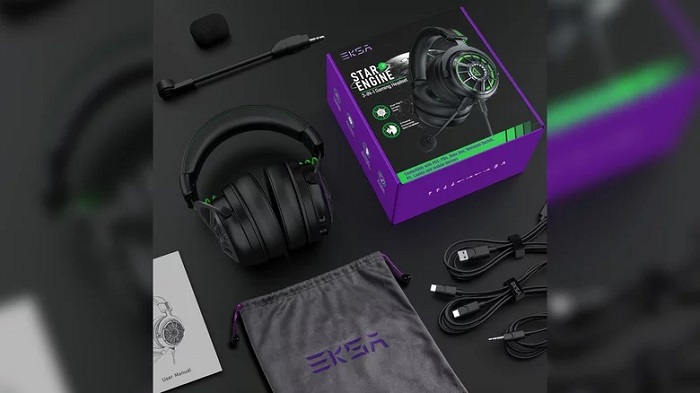 The EKSA E5000 Pro comes with several cables with different connectors (3.5 mm headphone jack, USB Type-A or USB Type-C). This makes the headset compatible with many devices, from PCs, laptops, and smartphones to console controllers such as the DualShock from Sony.
The headset comes with large ear cushions made of memory foam and covered with a leather substitute called "protein leather" to provide comfort during long gaming sessions.
The EKSA E5000 Pro can be purchased on the company's website for $ 57.99.
You can also help Ukraine fight with Russian occupants via Savelife or via an official page of the National Bank of Ukraine.
Read also: