Last night at its global launch event, Huawei presented a professional motion tracker – Huawei S-Tag, which is positioned as a compact and multifunctional smart tag. Unlike the Apple AirTag, the Huawei S-Tag is designed for specific sports scenarios and can detect sports data when connected to smartwatches or smartphones. It will be recalled that in November last year, Huawei applied for the S-Tag trademark.
S-Tag comes with a 9-axis sensor that can control the running technique by reading the user's legs and waist. The sensor will analyze 13 parameters to help achieve the perfect running technique. Collecting data during training, the device provides users with professional advice – Huawei is working with the Chinese Academy of Sports Sciences for this. All Huawei S-Tag data is displayed on the smartphone screen in the updated Huawei Health application. The gadget can be connected to a smartphone via Bluetooth, as well as to a smartwatch.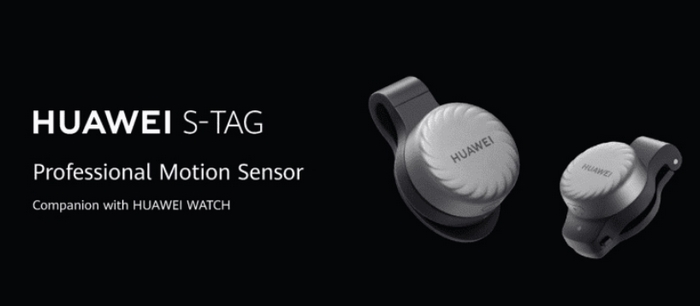 In addition, the sensor has a detachable design, weighs only 7.5 g, and can be completely immersed in water to a depth of 50 m. Users can also use various clamps to attach it to clothing, shoes, bicycle spokes and more.
However, the company did not announce the launch time and price of the Huawei S-Tag. But, according to sources, S-Tag might be launched in July. With a shoe clip, a bicycle spoke clamp, and a belt clip in the box.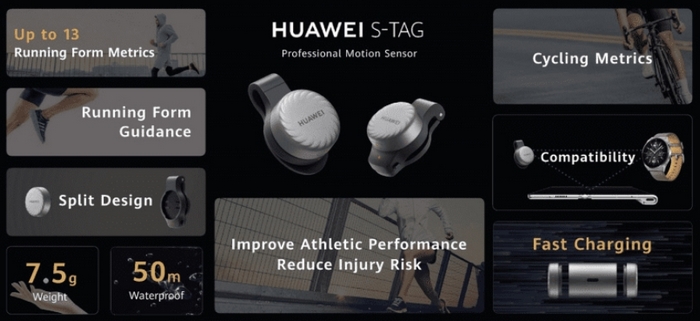 It's good to see that despite the numerous bans and roadblocks, Huawei is still holding on. The release of the Huawei S-Tag is a proof that the company is still growing.
You can also help Ukraine fight with Russian occupants via Savelife or via an official page of the National Bank of Ukraine.
Read also: